Workplace Inspiration
Can You Build a Granny Pod in Florida? Top 5 Contractors
304 Views
Let's face it, in this day and age, with rents in basically every city across Florida sky-high, upgrading your living situation or getting into the real estate business is next to impossible. But a growing number of experts believe that there exists a straightforward solution for that sort of problem, that is, building an entirely new building on a property you are already living on.
These things, known as Accessory Dwelling Units, Granny Pods, or simply as sheds, are all the rage these days, and with costs not looking to come down anytime soon, if you are someone who wants to add more living space to your home, or accommodate loved ones or renters on your property without compromising privacy, building a shed in Florida might be the perfect solution.
But how exactly does something like this work? What does living in a shed in Florida like? Is it even legal in the first place? And if so, what do the regulations look like? And most importantly, how can you get one? Let's take a look at some of these things.
What is a Granny Pod?
If you haven't heard of them by now, Granny Pods or Accessory Dwelling Units (ADUs) are basically a building, cabin, or any other form of residence that is constructed alongside the main structure on a property but exists as an independent residence.
That means the people living in the pod have their own kitchen, bathrooms, mail, and entrance. This allows people to rent out part of their property or share it with relatives cheaply but without compromising privacy.
And boy, can these things take a lot of shapes, from things like an old-school backyard guest house to modern, ridiculously cheap prefab guest houses. Some companies even help build modular ADUs, which can be constructed and upgraded in a matter of hours.
But is doing something like this even allowed? We all know how messy regulations surrounding these can be, so what does the law say about shed kits in Florida?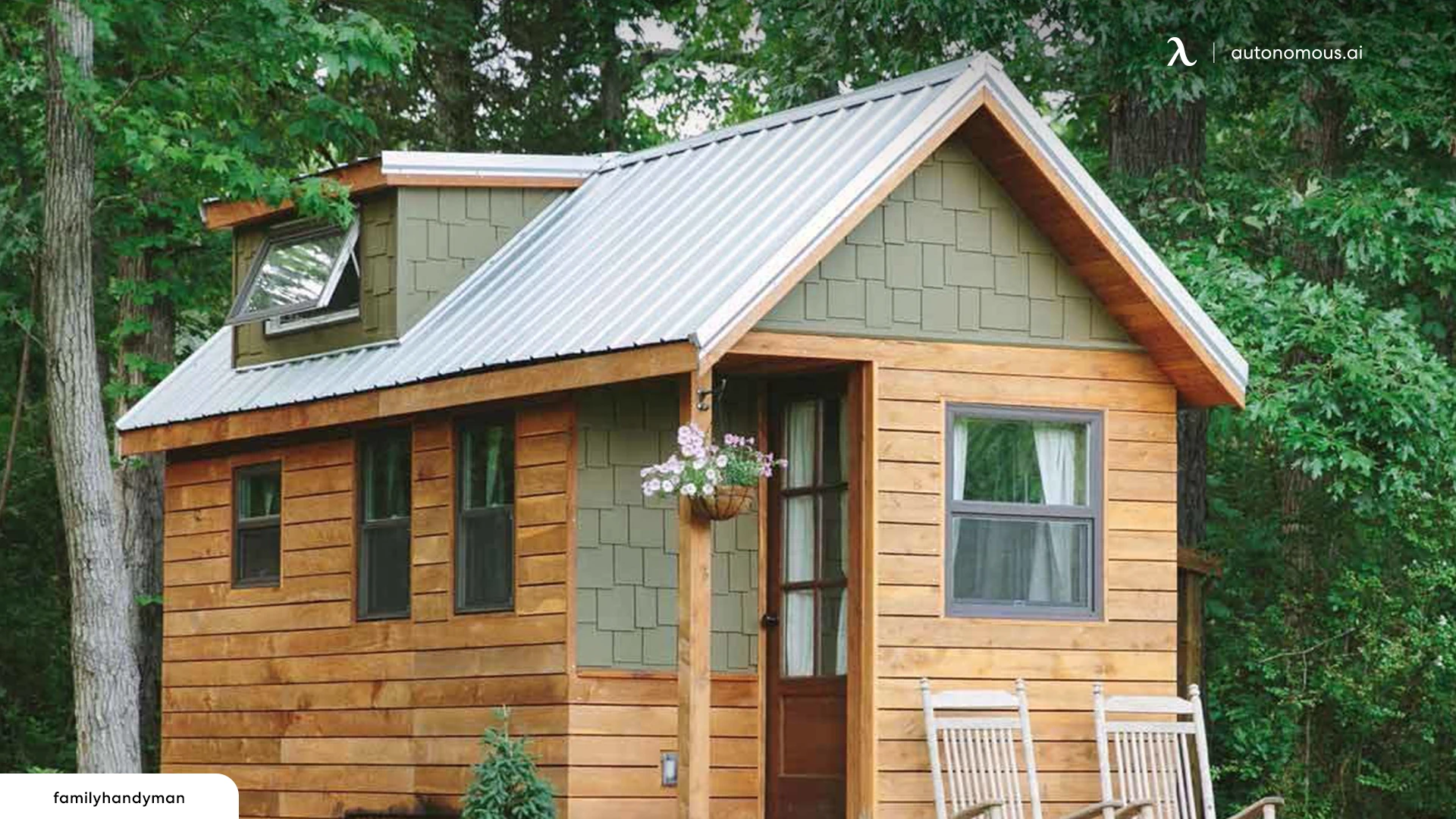 Are Granny Pods legal in Florida?
Yes, to put it plainly, according to the Florida Accessory Dwelling Units Statute, not only is it legal to construct a studio shed in Florida, but the government actually encourages all localities to allow for the controlled, legal development of such sheds as a way to meet the state's affordable housing goals. However, specifics change from county to county.
That being said, wherever you are in the state, as long as you follow some rules, you should be able to construct your own granny pod in Florida, so let's look at how that process goes.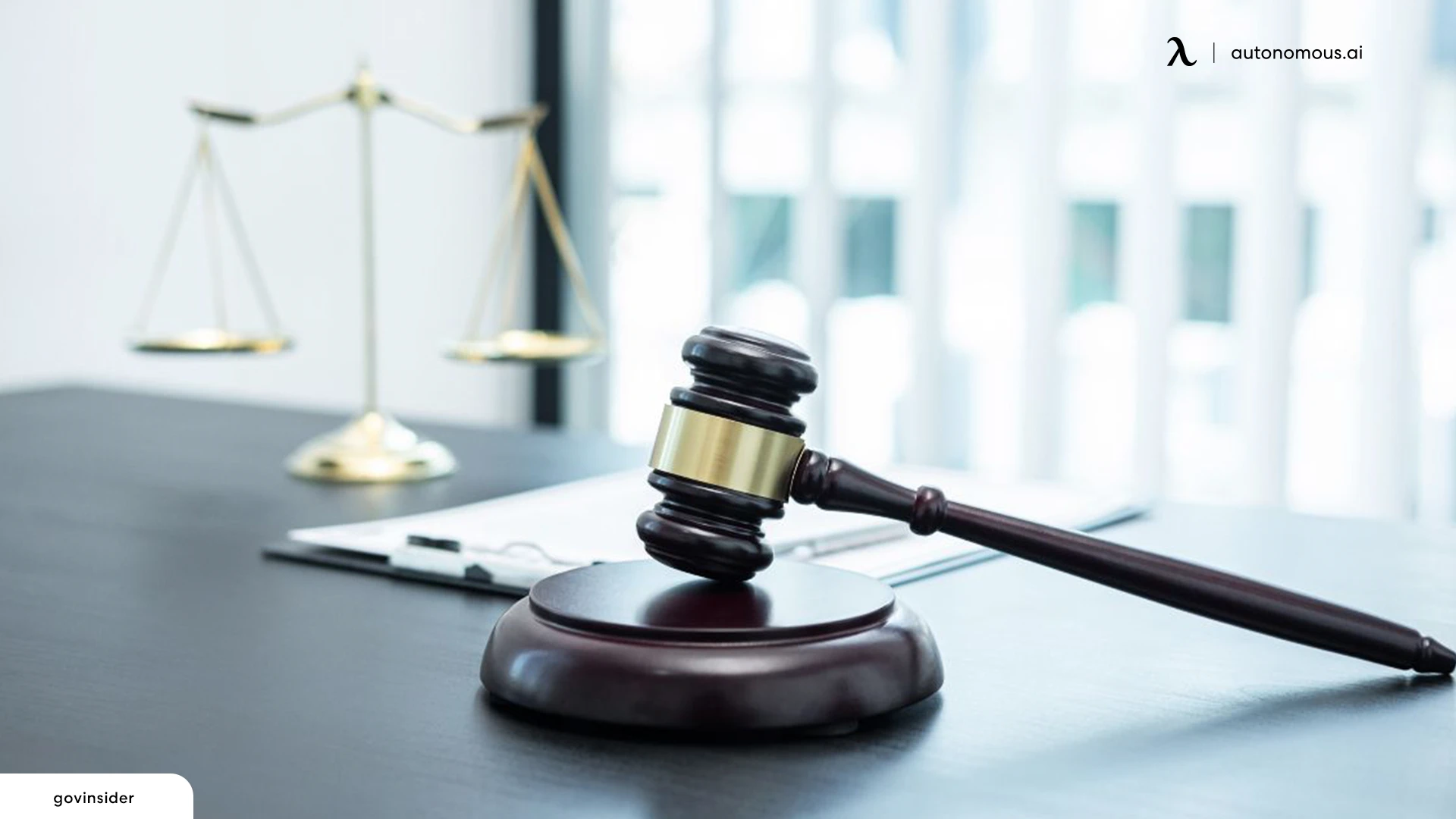 How to get a Granny Pod in Florida
1. Consult Local Laws
Since ADU construction is a real estate matter, the laws and ordinances will change from locality to locality. As a result, before you start drafting guest house plans, you should first make sure what the process looks like in your area by consulting things like your Homeowner's Association, local contractors, and real estate agents.
This is especially important in major cities. For example, Miami only allows immediate family members or employees to live on a site's ADU; by comparison, Tallahassee, Orlando, and Tampa all allow for ADUs to be rented but restrict their size and orientations according to their laws.
2. Draft your Plans
Once you've made sure that your area allows for the construction of granny pods, you should start looking into which type of construction you want to have.
Most people go for things like wood sheds in Florida due to the low cost and fast construction time, but things like concrete, metal, or even things like fiberglass are valid options.
Besides the materials, you also have to consider whether you want a proper foundation or something else, what the plumbing and electric systems will look like, and whether they'll be connected via your connection or separately. In fact, the list of shed house ideas you can implement is basically endless.
Once you have finished your planning, you will have to get some detailed drawings of your proposal, which you can get by hiring a dedicated architect or, if you want to save time and money, by going to the many prefab ADU companies for things like pre-planned small house kits.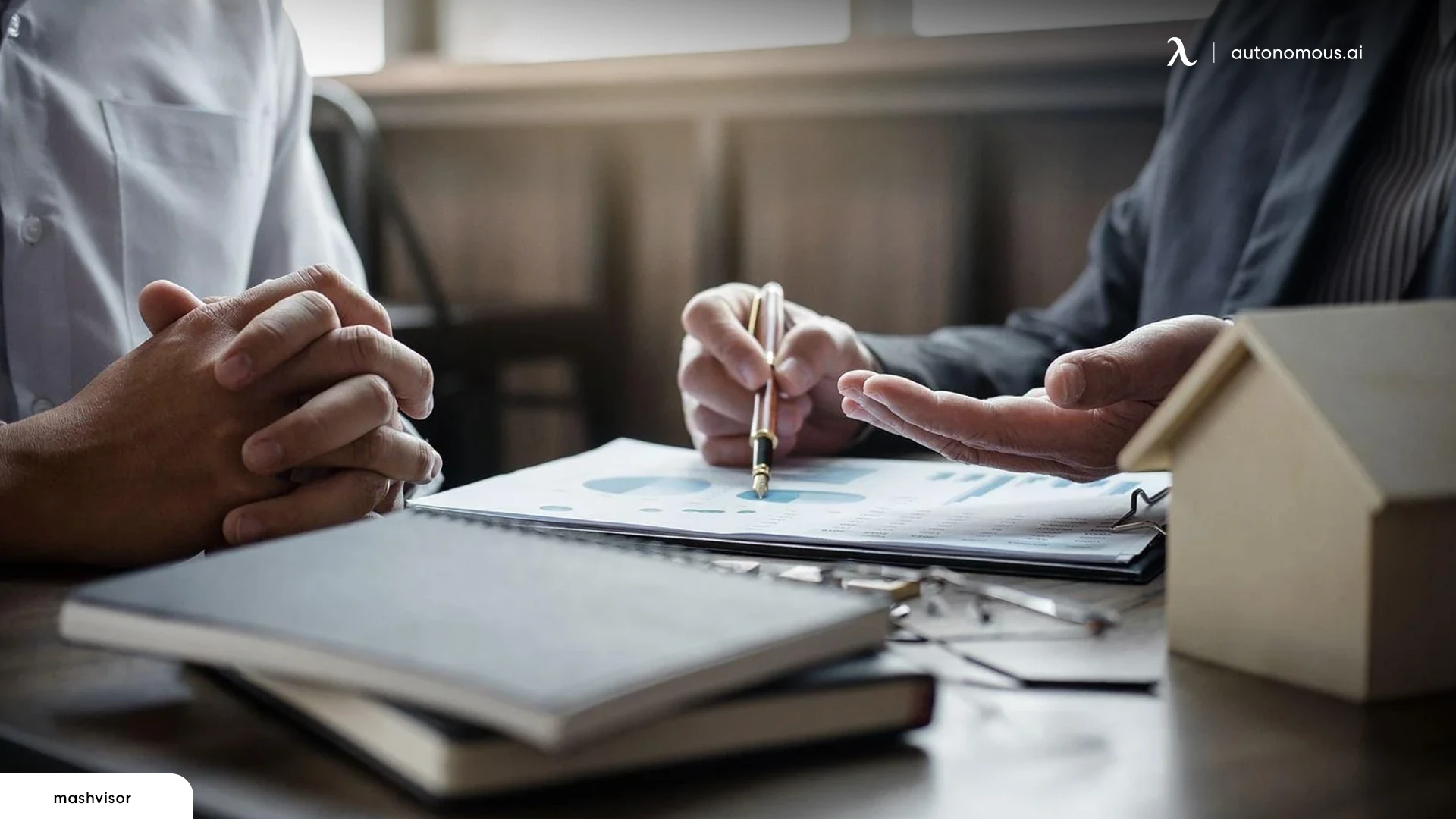 3. Get your Permits
Once you have your drawings, you have to go to your local building department to get permits before you can start construction, just as with any other construction project.
These will include a building permit for construction, zoning permits for the use of your property, and a variance permit that will allow you to construct something that doesn't follow the same local laws.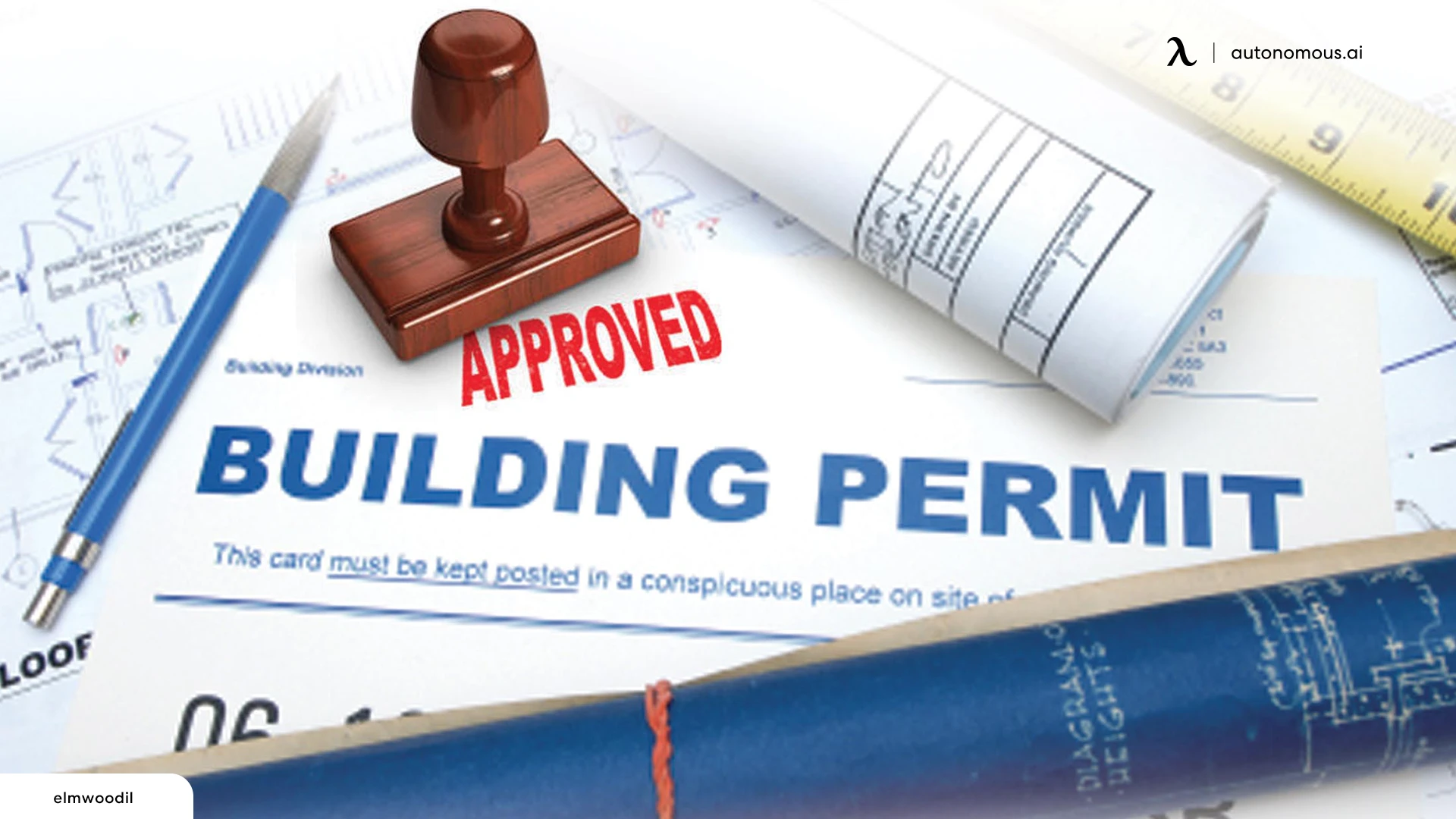 4. Construct your ADU
Once all these things are done, you can move on to the last and biggest step, the construction. Many people opt for dedicated ADU contractors in the area, but there are many other options as well, so let's look at the best ways of building a shed in Florida.
Prefab Sheds

- These are ADUs that come manufactured and just need to be assembled on-site. Notable names include things like Autonomous ADUs or even Amazon or other retailers.
Modular ADUs - Similar to prefab sheds, modular ADUs come with factory-made parts that can be combined into whatever form you need for quick but versatile construction. These are sold either as a unit or as separate parts from similar retailers.

ADU Contractors

- These are construction companies that specialize in ADU construction and help streamline the process according to your needs.

General Contractors

- If other options are not suitable, you can always go with your straightforward local contractors, who will construct your ADU the same way they build houses and other projects.
All in all, depending on the kind and size of the project, you can have a dedicated ADU in as little as three months with barely 50 grand out of your pocket.
Bottom Line
Granny pods in Florida, like anywhere else, are becoming less of a novelty and more of a necessity in today's market. And while not everyone needs one, at relatively cheap, and with modern design and tech, we seriously doubt that anyone will not find them incredibly useful. So if you are interested, we recommend looking into the topic more.
And that covers our talk about granny pods in Florida. We hope you found the list helpful, and if you did, don't forget to share this with your friends. With that, stay curious, guys, and thanks for reading.
Subcribe newsletter and get $100 OFF.
Receive product updates, special offers, ergo tips, and inspiration form our team.
WRITTEN BYAutonomous
We build office products to help you work smarter.