As you work from your home office or your regular office, you need to maintain the right posture. What are the benefits? Whether you stand, sit, sleep or work, your body can only bend and be twisted naturally up to a certain angle. Repetitive straining of muscles, incorrectly, leads to pains, aches, and more like carpal tunnel syndrome, RSI, and more.
Effects of Incorrect Sitting
While doing any work, most folks use their body to bend, lift, push like sitting on the edge of a chair, and more as they will; until the body replies with aches, sprains, stiffness, and more.
When you sit incorrectly as sitting on the edge of a chair, say for working on a computer at your office/home office workstation, you need to ensure that your arms are well rested on the armrests or a surface level with the computer keyboard. Additionally, the writs have to be at a certain angle not to stress the fingers as they type.  It would be best if you rested the wrists on a soft pad to avoid any strain. While you could always adapt the basis of the kind of work you do, guidelines by the Occupational Safety and Health Administration (OSHA), USA, have standardized these.
If you wonder why, the answer is obvious. Various studies point to the ill effects of incorrect sitting. Whether you are sitting cross legged on a chair or at edge chair sitting posture, you are harming your internal organs, which could strain you.  Your glutes go silent and affect the pelvic muscles, back, pelvic area, and the stress spreads to the lower back slowly.
If you think that sitting on the edge of my seat is good enough, you are again missing the point. As you work, your back needs to rest against the seatback. Your back should not be taking the strain of the muscles as they remain in one position for long. When you do not rest your back against the chair back, you are harming your back. While effects may not be visible in a day or two, repetitive movements could cause a larger impact.
It could also be dangerous to sit at the edge of your chair as you may topple over and hurt yourself.   
Do take time to review the twenty best ergonomic chairs for back pain.
Office Ergonomic Chair to Sit Correctly at Work
Do review OSHA guidelines on the correct posture while at work and avoid the strains of sitting on the edge of a chair. You must know that proper sitting posture on an edge chair could be great for specific tasks only.
If your role does require you to be seated on the edge of a chair, ensure that you have an office ergonomic chair.  What are ergonomic chairs? To keep the users' comfort as a top priority, manufacturers offer you a chair to adjust for your comfort and convenience!  What does that mean?  As each user is unique, their body shapes and contours are different. Chairs that offer high adjustability are the best solution rather than one chair fits all.  Chairs are not designed with ergonomic factors in mind. Seat heights are adjustable, so are the seat backrest that has adjustable lumbar support. The armrests, footrests, headrests, seat pan tilt, and more features are customizable within specific ranges and angles.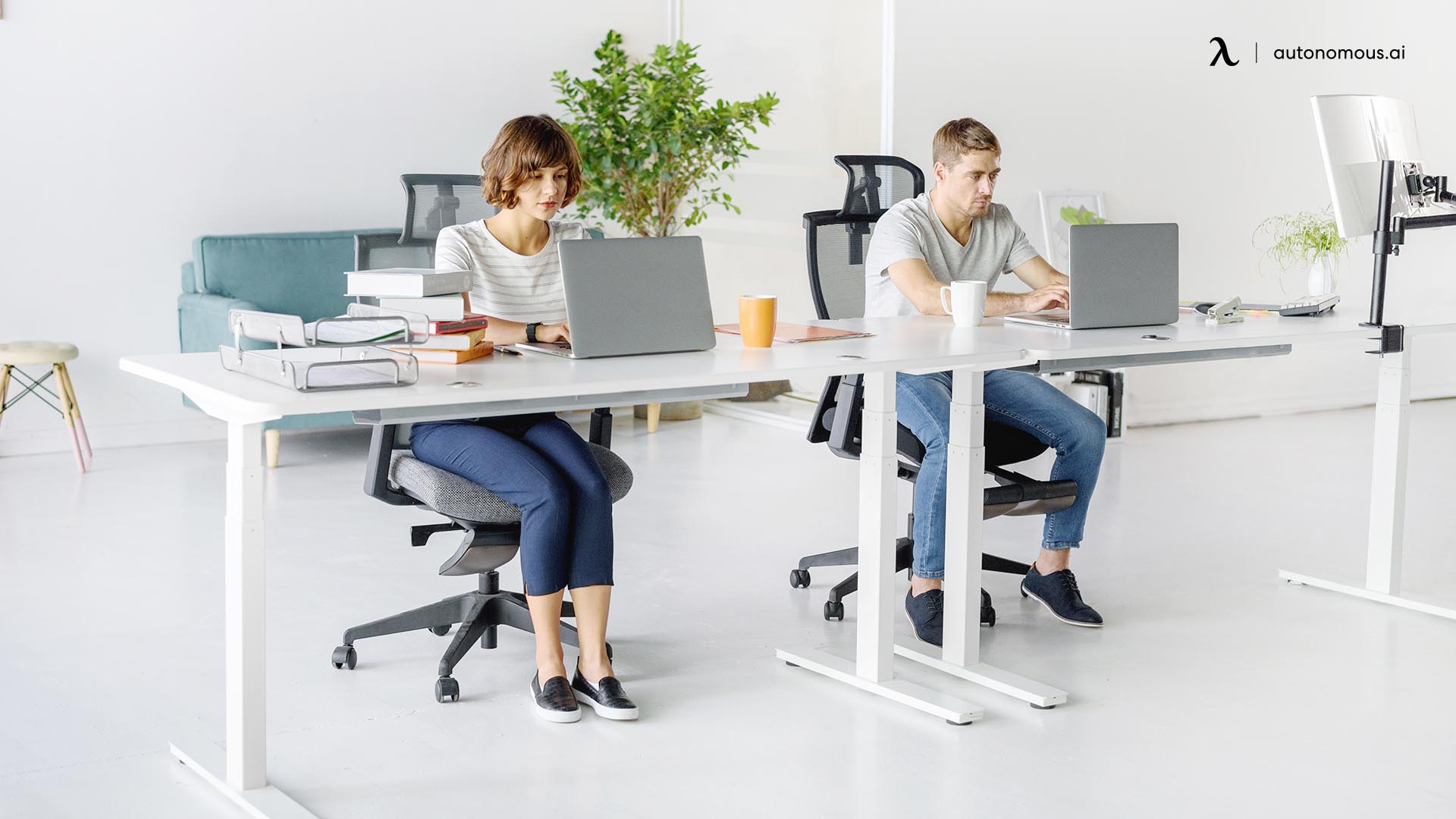 Don't miss our review on the correct ergonomic sitting posture.
So which one is the best ergonomic office chair?
You are spoilt for choices with chairs ranging from with arms, without arms, soft padded ones with leather or PU material, and more. Before you buy, check if the chair follows the guidelines by UCLA Department of Health's Spine Center. 
As you read you will notice that the guidelines are more for the user rather than the chair itself. True! But if the chair does not give you the features required, how are you going to use it?
Best Office Ergonomic Chair to Sit Correctly at Work
Our verdict goes to the ErgoChair Pro, one of the finest in its class of an ergonomic office chair to help you avoid sitting on the edge of a chair.  The best part is that it has a strong and adjustable lumbar support for your back.  Adjust this as many times as you like, without much difficulty.
The ergonomically designed sleek and elegant office chair that is lightweight in its design. Atoned with a magnificent accent of wooden touches, you will not find this chair to be of any discomfort unless you use incorrect postures.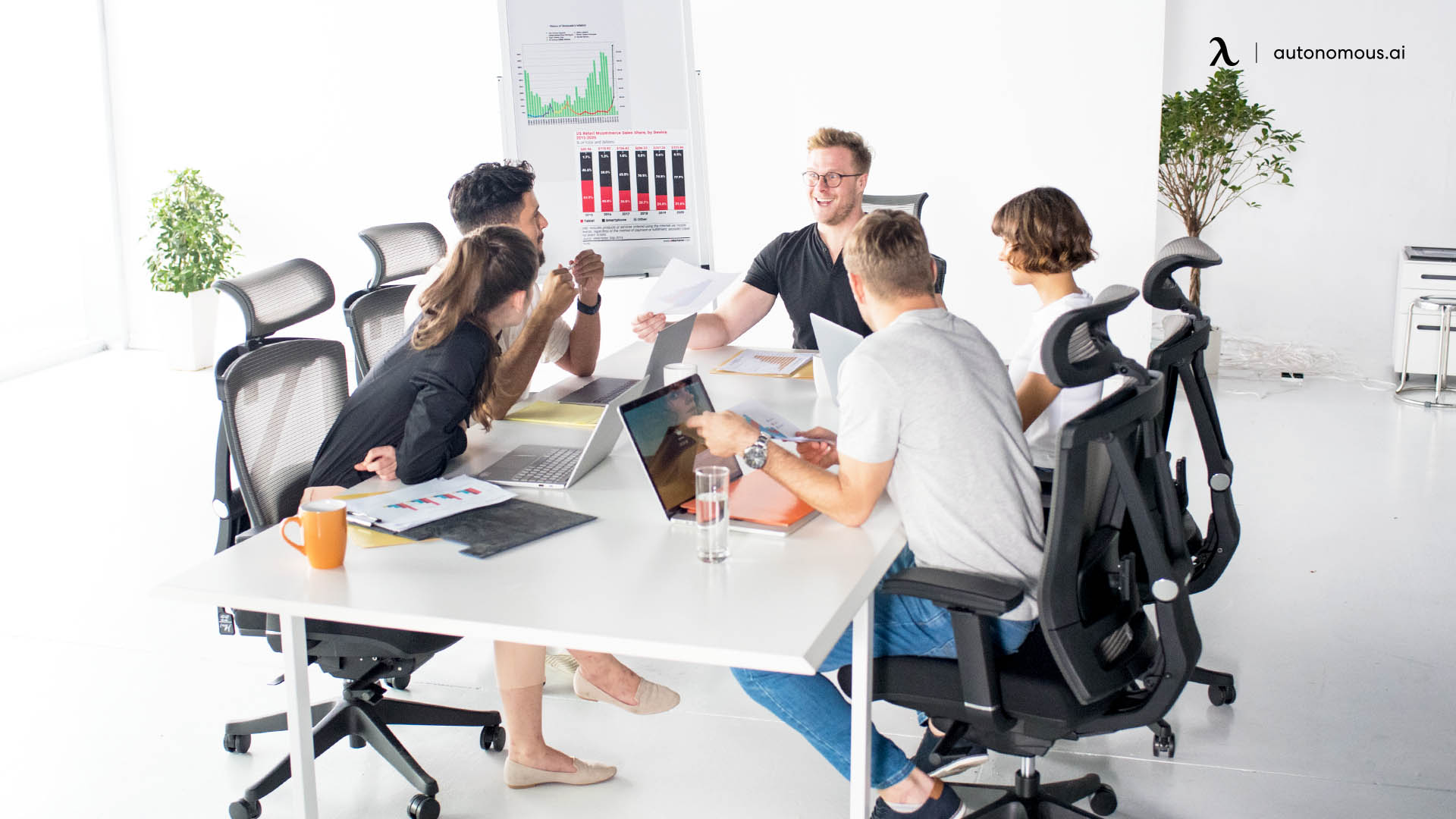 The prime motive is to recognize that each individual has a different body that requires a specific need while seated.  This office ergonomic chair is provided with top class features of an adjustable backrest, armrests, height, and seat tilt (forward/backward) for your comfort. Adorning the seat and the backrest is fine mesh in place of standard cloth upholstery. It is designed to let your skin breathe as you sit and work. Should you wish to recline your seat, aha!, you have the choice of locking your seat in any one of the five reclining positions. The seat recline goes right up to twenty-two degrees, behind your back! (Ha ha!).
Roll your chair across the office moving from position to another swiftly and easily with the smooth casters that give you easy access to all workspaces in your range.  Worried about looks? Don't be – you have a lavish choice of six different colors to suit your office décor.
It's time to be sitting up straight and take notice, isn't it?
Summary
To wrap up, sitting at the edge of your chair can be bad for you! Don't do that unless you have the ErgoChair Pro to adjust your seat tilt and other features. After all, your health is your first priority for you!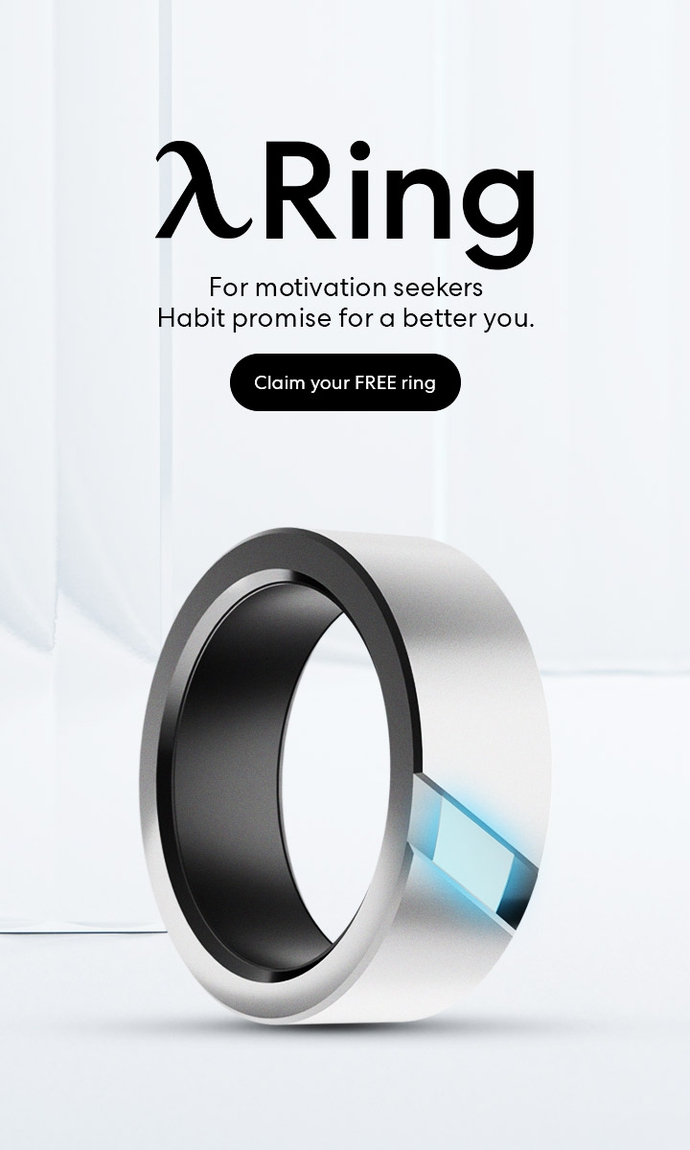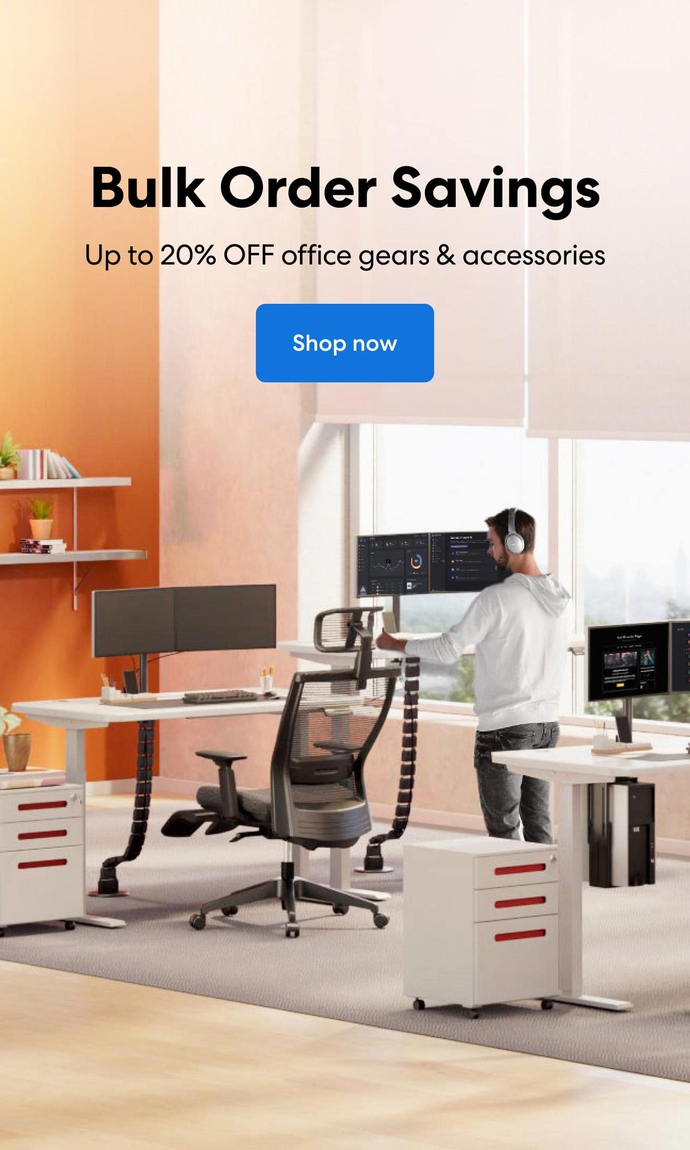 Subcribe newsletter and get $100 OFF.
Receive product updates, special offers, ergo tips, and inspiration form our team.