Work Wellness
Sitting on a Chair with Legs Up Is It Good for Your Health?
9,665 Views
When tired or otherwise, you may find some folks in offices and at homes, sitting on a chair with legs up. While most never give this much thought, the question remains, is sitting cross legged on a chair good for your health?
Let's explore.
Sitting on ground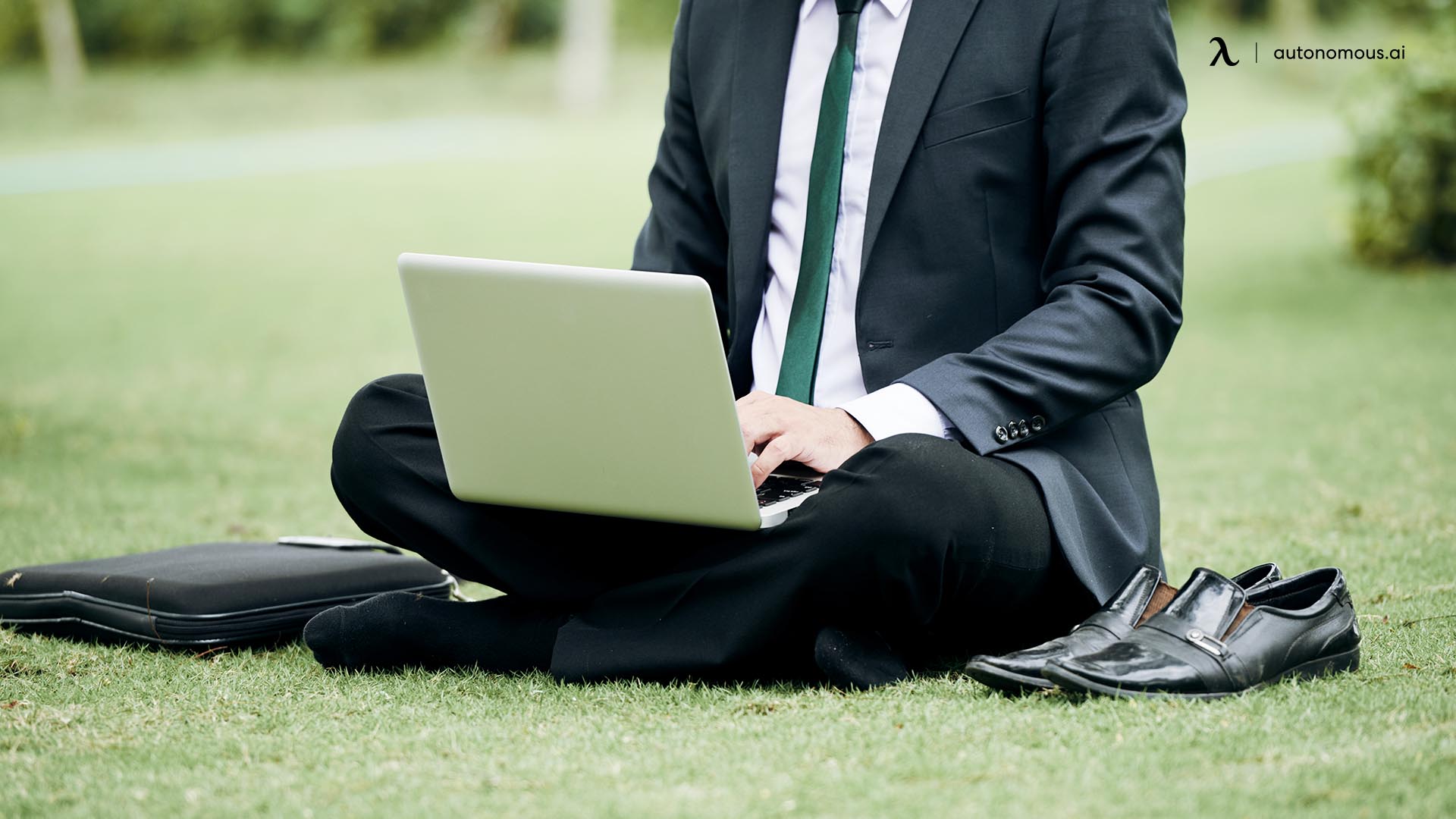 As you ponder, is sitting cross legged bad? Let's explore tradition. Colloquially termed as the 'Indian' style, or the 'Turkish' style, sitting on the ground has been one of the first things since humankind came into existence. In Japan, sitting on the floor on your heels in a kneeling position is called 'Seiza.' Despite chairs being around, folks in many cultures sit on the ground for prayers, exercises, socializing, or generally.
Pros and cons of sitting on the ground
Being in touch with mother Earth is supposed to bring many benefits. Sitting on the ground could be kneeling for prayers, cross-legged for comfort, or just squatting for comfort.  What are the benefits? Increased movement and higher flexibility of muscles are two known instant natural benefits. In 'yoga,' this position is called 'sukhasana.' It makes you alert as your spine, neck, and head are aligned and are erect. This position also corrects and minimizes any backaches and spinal health concerns. We strongly recommend that you do any yoga exercise under supervision and on the advice of an expert only.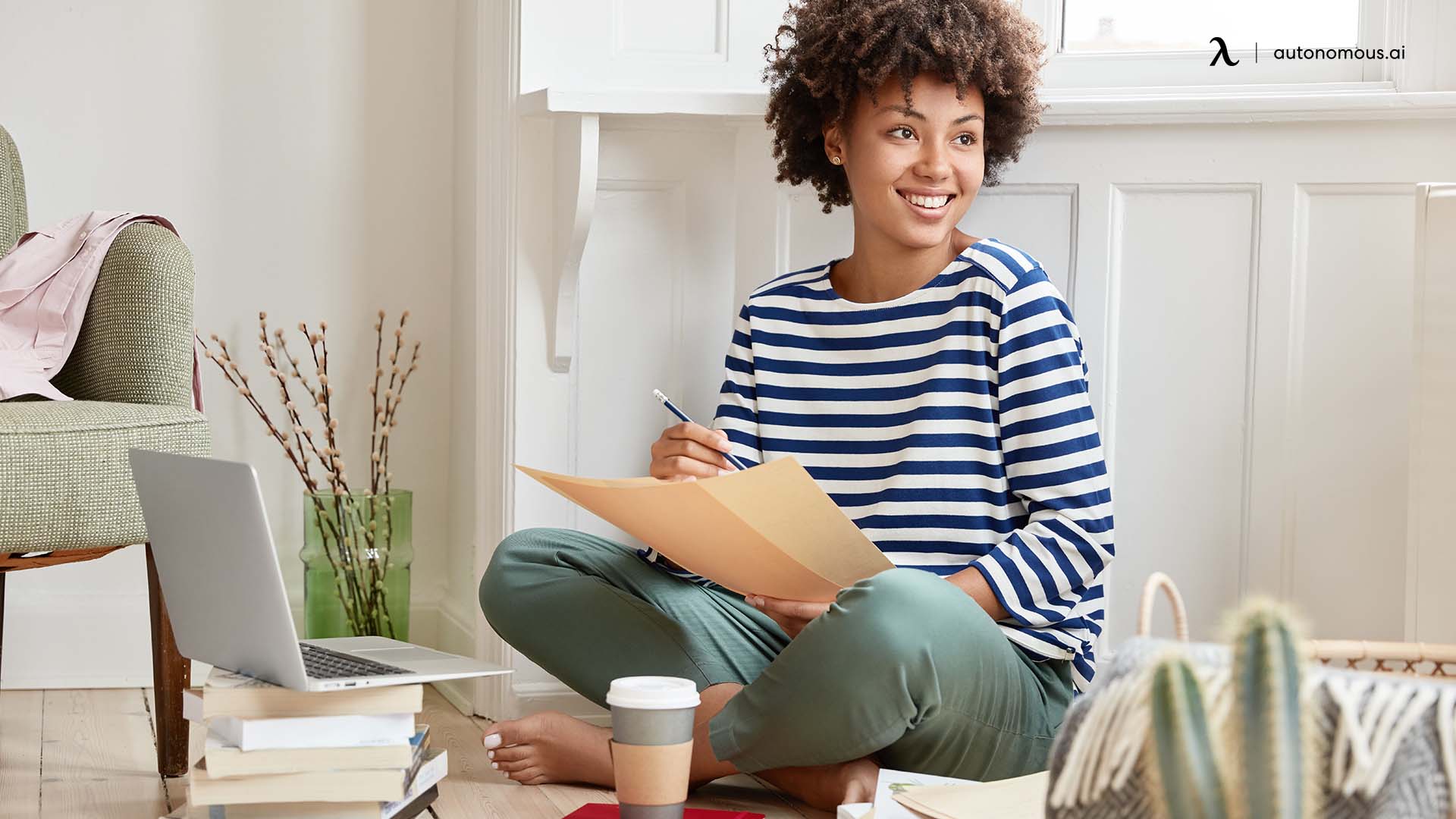 On the contrary, when you sit on the ground, you have higher stress on the spine. The lumbar and cervical back don't get any support like a chair, sofa, or other furniture offers. The stress increases if you sit on a hard floor as the natural spine shape as 'S' isn't maintained.
Hence, sitting on the floor definitely has its own benefits. You must be watchful of how you do it and how long you can manage it.
Sitting cross-legged on a chair
Many office workers (or home office) tend to sit cross-legged on an office chair when tired.  The benefits include a break in the monotony of sitting in one posture for long. It also releases built-up muscle tension from sitting in one posture for long. The question remains if you should follow this often and for long durations?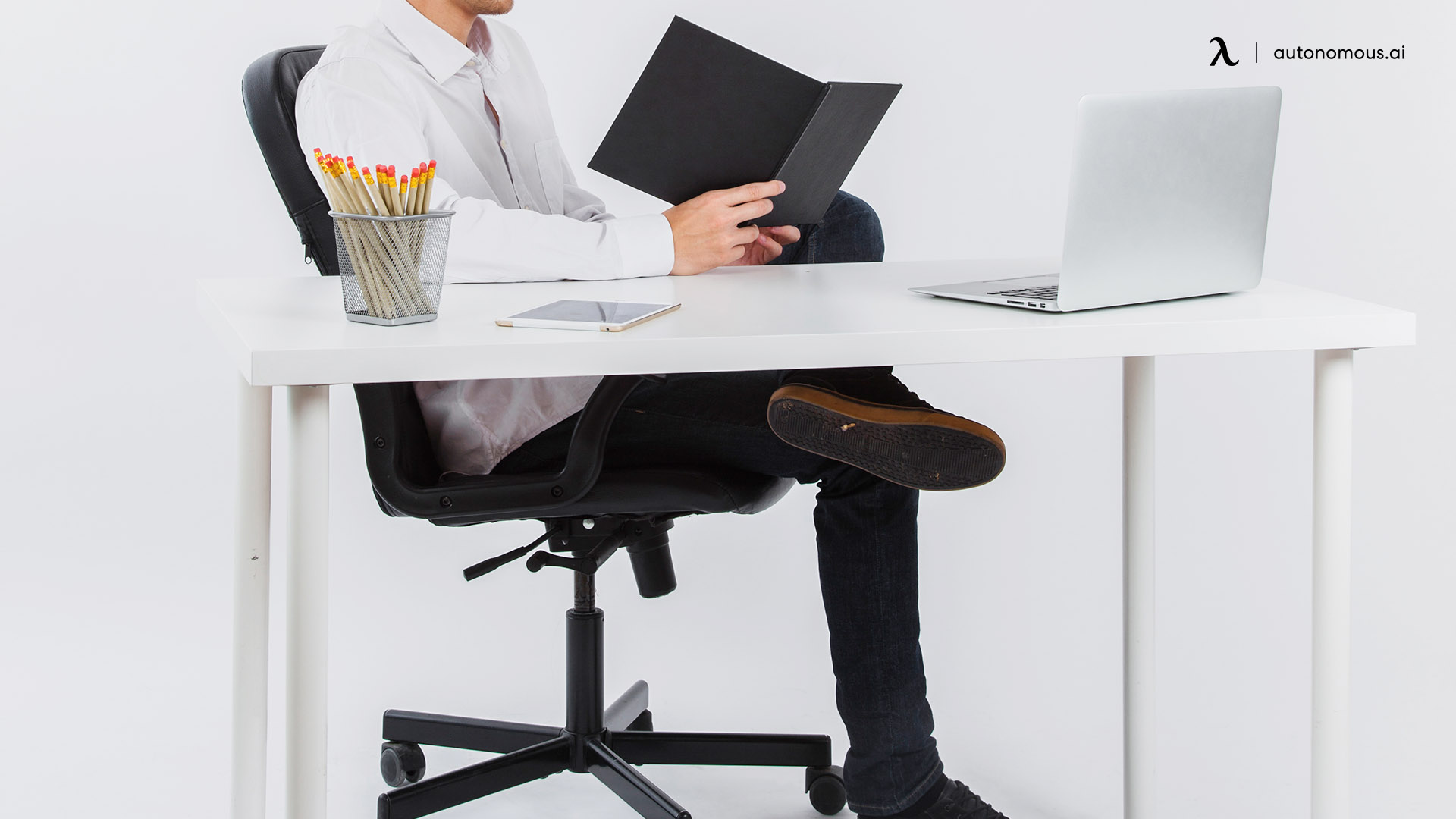 On the cons, research shows that sitting cross-legged on a chair or sitting on a chair with legs up increases pressure on your spine and intervertebral discs. This is higher when you are not sitting with your back erect and slumped back. The slumped posture increases pressure on the spine and can cause or increase lower backache.  
sitting on a chair with legs up for long periods with an armrest is not helpful. The chair's arms prevent the thighs from stretching out when sitting cross legged and cause stress on your lower back and spine, the center point for your nervous system.
What are the Alternatives to Sitting Cross-legged on a Chair?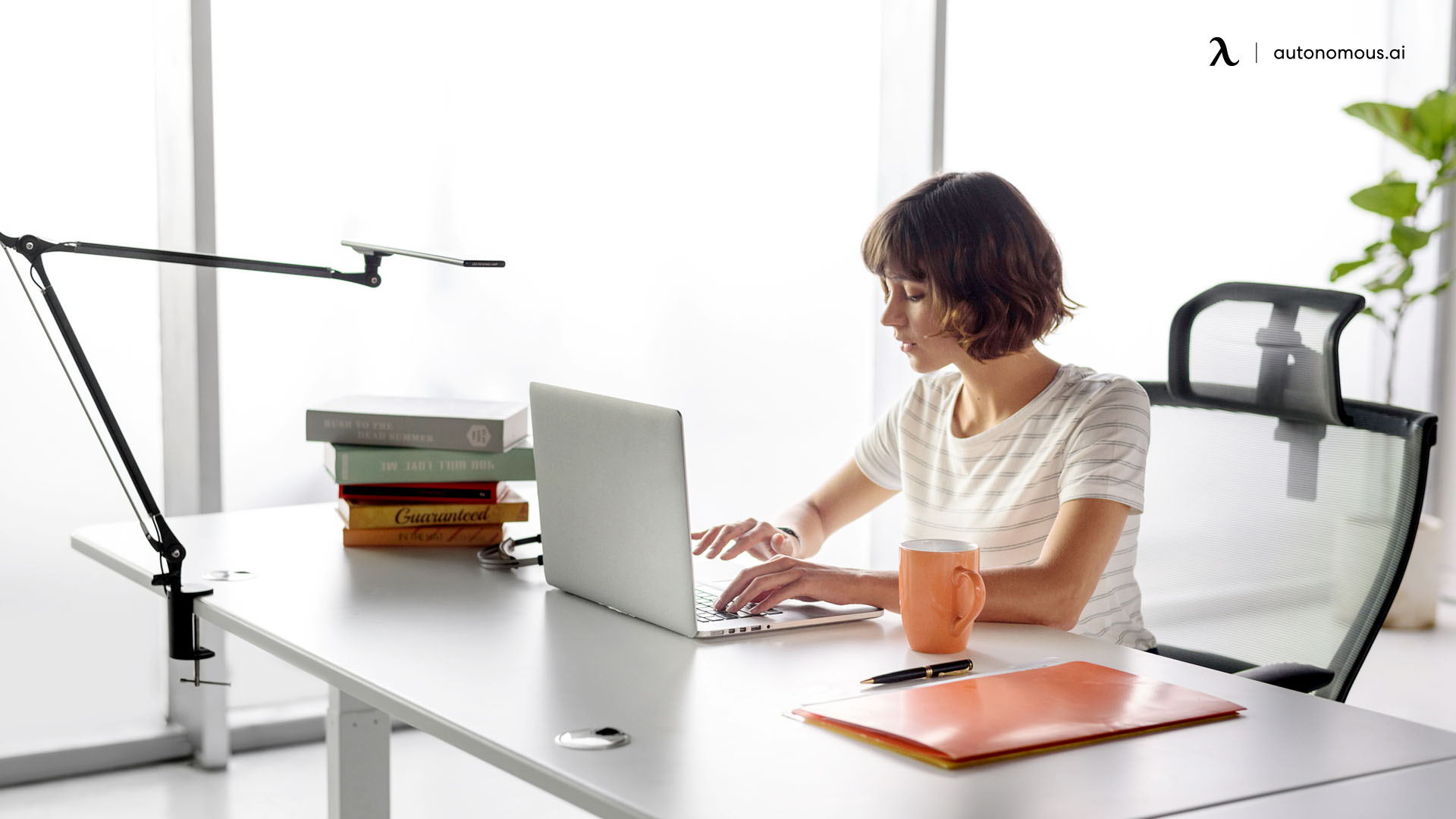 Definitely, a valid question if you work long hours and sit on a chair with legs up. All research points to the one solo fact, don't sit in the same position for too long. Your primary aim should be to reduce stress on your muscles by sitting too long in one position while avoiding incorrect postures. Try these – you don't have to do an 'either' and 'or' here. You can comfortably manage all three steps in one go.
Take a break
When looking for alternatives, the easiest is to get up and take a break. As you stand and move around, you stretch your body and relieve the pressure points.
Stretch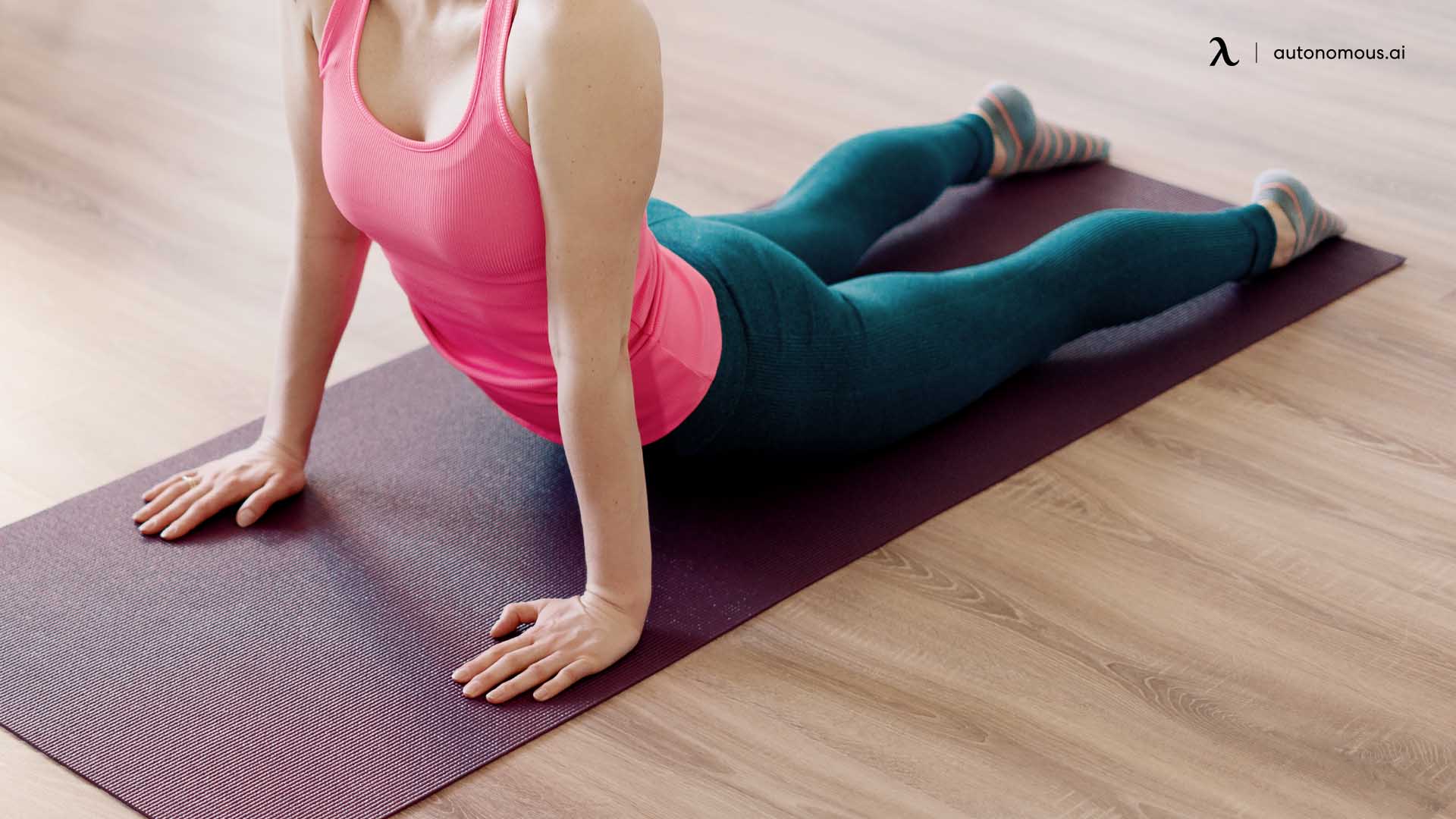 It is advisable to stretch your arms and legs and do some light exercises as you feel your muscles getting tired or stiffening. By doing light stretching exercises, you loosen up the tension and avoid pains and aches from stiff body postures.
Ergonomic chair
If you must sit down again to continue, consider a chair that gives you a high degree of comfort and convenience. A chair that is designed with ergonomic principles in view is your solution to relaxed, comfortable, and long working hours. 
Ergonomic Chair
For some folks, an office chair with leg rest is an ergonomic chair. And that is not true!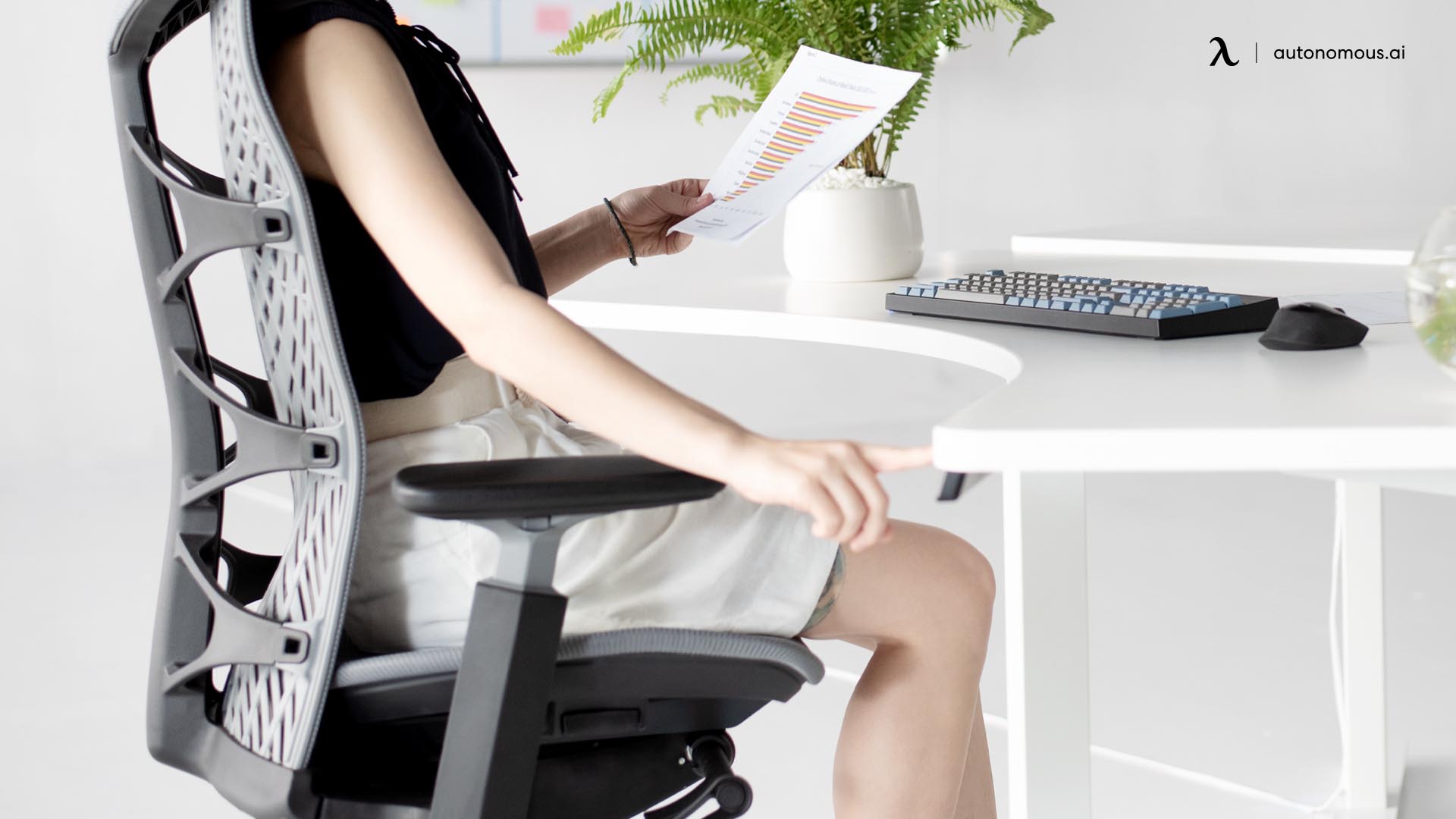 Studies reveal that an ergonomic chair gives you the freedom to adjust your chair to your body posture. Since each user has a different body and natural posture, an ergonomically designed one offers you high adjustability. The chair's backrest, arms, height, seat tilt, headrest, and footrest are adjustable to suit your body's posture, as recommended by the OSHA, US.
An ergonomic chair's top-two primary benefits are reduced neck/backache and increased productivity at work.  Consider getting yourself the best chair posture support. 
Best Ergonomic Chairs
To buy an office chair that has an ergonomic design, your search ends with our best recommendation, the ErgoChair Pro.
One of the best ergonomic chairs that offer you adjustable backrest, armrests, height, and seat tilt (forward/backward), is the ErgoChair Pro. The seat is upholstered with fine mesh material that offers high breathability for your skin.  The backrest offers customized lumbar support. The comfort is unmatched as the seat reclines up to twenty-two degrees. The seat recline can be locked in any of the five positions, as you want. Its sleek design allows you to move across the office with heavy-duty casters.  You will also love the choice of six different colors, contemporary yet trendy for any office.
Summary
To summarize, sitting on a chair with legs up may give you instant relief. However, it is only a temporary measure. A permanent and healthier solution is an ergonomic chair that maintains your well-being.
Subcribe newsletter and get $100 OFF.
Receive product updates, special offers, ergo tips, and inspiration form our team.
WRITTEN BYAutonomous
We build office products to help you work smarter.