Workplace Inspiration
Rent-to-own Shed: A Guide on Convenience & Considerations

Jessica Martinez
|
Sep 20, 2023
1,684 Views
A rent-to-own shed can offer a practical and flexible option when finding convenient and affordable solutions for extra storage space or additional living quarters. These sheds come in various sizes and styles.  
They range from simple storage buildings to livable structures that can be transformed into home office pods or prefab studios. 
In this complete guide, we will walk you through the ins and outs of rent-to-own sheds, from understanding the basics to considering important factors before deciding. 
What Is a Rent-to-own Shed?
Rent-to-own sheds and cabins have gained popularity in recent years, offering an alternative to traditional home-building options. These versatile structures allow homeowners to expand their property without going through the lengthy and costly process of building an extension.   
Whether you need extra storage space for your stuff, a dedicated home office, or even an affordable backyard ADU (Accessory Dwelling Unit), rent-to-own shed homes can cater to many needs and preferences.
How Do Rent-to-own Sheds Work?
In a nutshell, it is a contractual agreement between a homeowner (also known as the lessee) and a shed provider.  
The lessee pays a monthly fee over a specified period, usually up to 60 months, for the usage of the shed. These payments often include a fixed portion for eventual building ownership. 
At the end of the period, the ownership of the shed transfers entirely to the lessee. This means that upon completion of the rental period, you become the proud owner of the prefab studio!  
It's like buying rent-to-own shed homes through installments. You can spread out the cost over several months. This makes it an attractive option for those who may not have the upfront funds to purchase an expensive garden office pod outright. 
Before investing in a livable rent-to-own shed, evaluating the monthly fees and what they cover is important.  
Typically, the fees include the cost of the shed, maintenance, and other services. Ensure you clarify these details with the provider to understand the full picture of what you're paying for.
Factors to Keep in Mind Before Buying a Rent-to-own Shed
Before committing to a rent-to-own shed, here are a few important considerations to keep in mind: 
1. Duration of the Rental Period
Make sure you are comfortable with the specified rental period. Consider your long-term plans and whether you need the prefab ADU beyond the decided date.
2. Monthly Rate
Also, evaluate the monthly rate and ensure it fits within your budget. Consider any potential increases in the future. 
Additionally, look into the monthly payment structure, the total rental period, and any penalties associated with early termination or missed payments. Familiarize yourself with the specific transfer of ownership process at the rental period's end to avoid surprises. 
3. Maintenance and Services
Understand what maintenance tasks and services are covered in the monthly fees. Will the shed provider handle repairs and upkeep, or will you be responsible? While some providers include such services in the monthly rate, others may charge additional fees.
4. Usage Restrictions
Check if there are any restrictions on using the prefab backyard studio. Some rent-to-own shed agreements may limit certain activities or modifications.  
You should also take the time to assess your needs and choose a rent-to-own shed house that suits your requirements.  
Whether you need a small office pod or a large backyard guest house for rent, there are many options available. Consider size, design, and functionality to find the perfect fit for your lifestyle. 
5. Do Research
It's essential to research the shed provider thoroughly. Look for reputable companies with a track record of delivering high-quality sheds and excellent customer service. Reading reviews and testimonials from previous customers can provide valuable insights into the shed provider's reliability and professionalism.
Is a Rent-to-own Shed Suitable for You?
A rent-to-own shed might be the perfect solution if you need extra storage space or a place to set up your home office. The option to rent and eventually own offers flexibility and convenience. However, is it the right choice for you? Let's dive into its suitability and advantages.  
No Credit Needed
One of the major advantages of a rent-to-own shed is that you can get started with no credit. 
Traditional financing methods may ask for a significant amount of money upfront or a credit check. 
This can be a barrier for many people. With a livable rent-to-own shed house, you can make small monthly payments over time that add up until you become the legal owner.
Zero Commitment
Unlike traditional buying options, where you must immediately commit to ownership, a rent-to-own shed lets you test out the building and determine if it meets your specific requirements.
If you no longer need or want it, you can choose not to take ownership in the end without having to pay more than the monthly fees.
Versatility
What makes cheap prefab homes even more appealing is that they can be used for a variety of purposes.  
From storing valuable items to setting up a home office, these rent-to-own homes provide the flexibility you need. Transform a rent-to-own shed to suit your needs. Use it as an extra storage space for your belongings. You can also turn it into a creative room where you pursue your hobbies.
The Pros and Cons of Rent-to-own Sheds and Cabins
Affordable office pods for rent offer convenience, flexibility, and customization options that self-storage options often lack.  
They provide: 
Secure and accessible storage.
The opportunity for legal ownership.
The ability to use your space in countless ways. 
Consider your needs and budget and weigh the pros and cons before deciding.
Pros of a Livable Rent-to-own Shed
Convenience and Access
One of the biggest advantages of rent-to-own sheds is their unlimited access. No more worrying about business hours or waiting for permission to enter. You can access your storage building whenever you want without any hassle. 
Maximum Security
When you rent-to-own, you can install protection measures and ensure your belongings are locked away safely. This offers maximum security and peace of mind. 
Ownership
With a rent-to-own shed house, you can pay the full amount of money for the building by the end of the rental period. Once you've completed the payments, the storage building will be yours.  
This option allows you to become a legal owner, which is especially beneficial in the long term. However, you can also pay in full before the period ends. This way, you get ownership earlier.
Versatility of Use
Rent-to-own sheds and cabins offer versatility. In addition to storage, you can repurpose your unit as a guest house, Airbnb, or even a home office. Imagine the potential for earning passive income or creating a space that perfectly suits your lifestyle. 
Flexibility in Ownership
If you're tight on funds initially, you can also buy a used rent-to-own shed. Once you become the owner, you can convert it into anything you want. You can make alterations, add shelves, accessories, signs, and equipment, or install foundations. The possibilities are endless!
Cons of a Livable Rent-to-own Shed
Restrictions on Modifications
Until you gain full ownership, you may not have the freedom to modify the rent-to-own shed according to your preferences. Remodeling or making major changes may be restricted during the rental period. 
Upfront Costs
While renting to own can lead to eventual ownership, the initial costs may be higher compared to using a commercial self-storage. However, if you consider the long-term benefits of ownership, the investment may be worthwhile.
Frequently Asked Questions
We understand that the concept of rent-to-own sheds can be confusing with so many questions popping up. Don't worry! This helpful FAQ section can hopefully clear up your doubts. 
1. How Much Is a Rent-to-own Shed?
Unlike prefabricated ADUs, a rent-to-own shed has no pre-installed price tag. The cost depends on the size of the building, starting with the price of the storage unit itself. You also need to consider how long you'll use the building. 
In this case, a large 12 x 30 rent-to-own shed can cost $200+ monthly for 60 months. It's important to note that this is just a starting point, and actual prices may vary.  
You can lease it for either 24 months, 36 months, or 60 months at most. Remember that shorter periods may initially have higher monthly payments but long-term lower costs. 
2. Are Rent-to-own Sheds Worth It?
Whether it's a good idea to buy a rent-to-own shed depends on your needs and circumstances. Rent-to-own shed houses can be practical solutions if you need extra storage spaces or temporary work areas.  
However, suppose you are looking for a long-term housing solution. In that case, exploring prefab ADUs or other permanent buildings that offer a wider range of features may be more beneficial. It's always recommended to evaluate your budget and requirements before deciding.
3. Can People Live in a Rent-to-own Shed?
While such buildings can offer extra space and functionality, living in them as a primary residence may not be the best option. Rent-to-own sheds are designed for storage purposes and may not meet the appropriate standards for year-round habitation. 
4. Is It Possible to Keep Animals in Rent-to-own Sheds and Cabins?
No, a rent-to-own shed is not specifically designed to house animals. If you want a space to keep your animals, we recommend considering alternatives such as modifying a personal shed or cabin specifically designed for that purpose.  
You can also explore options like backyard guest houses or prefab studios that you can renovate to accommodate your furry friends comfortably.  
5. Are There Any Benefits to Choosing Rent-to-own Over Buying a Shed Outright?
Certainly! Rent-to-own sheds can be advantageous if you're unable to pay the full price upfront. It allows you to spread out the cost over time while enjoying the benefits of the building. Additionally, you won't need a credit check. This makes it more accessible for those with varying credit histories.
6. Can I Terminate the Agreement Early If I Decide I No Longer Need the Shed?
Generally, you can end the agreement before the rental term ends. However, it's essential to review the terms of the contract. Some agreements might have penalties for early termination, so understand the implications before deciding. 
7. What Happens if I Miss a Payment?
Missing payments could have consequences, including potential late fees or even agreement termination. It's crucial to communicate with the shed provider if you're facing financial difficulties to explore possible solutions. 
8. Can I Negotiate the Terms of a Rent-to-own Shed Contract?
Negotiation possibilities can vary depending on the shed provider. It's worth discussing the terms, such as rental duration, monthly payments, and even the final purchase price, to see if there's room for adjustments that align better with your needs. 
Some providers might also offer the option to upgrade to a larger shed if your needs change. Discussing this possibility upfront and understanding the terms and potential cost adjustments associated with such an upgrade is advisable. 
9. What If the Rent-to-own Shed Needs Repairs During the Rental Period?
Maintenance and repairs can vary depending on the terms of the agreement. Some providers might handle repairs as part of the contract, while others might place responsibility on the lessee. 
There can also be hidden costs sometimes. These may include delivery fees, setup charges, or late payment penalties. To avoid surprises, ask the provider for a clear breakdown of all potential costs of the rent-to-own arrangement.
10.  What Happens If I Decide Not to Buy the Shed After the Rental Period?
If you decide not to buy the rent-to-own shed at the end of the period, you'll typically have the option to return it without further obligation. Just make sure to follow the guidelines outlined in the agreement for the return process. 
Final Words
Rent-to-own sheds offer a convenient and flexible solution for people seeking storage space without the upfront financial commitment of a purchase. This guide has walked you through the ins and outs of this arrangement, shedding light on its benefits, considerations, and frequently asked questions. 
Settling for a rent-to-own shed house can bring the convenience of having a dedicated space for storage, workshops, or hobbies. You can fit everything into your budget. 
The ability to spread payments over time without stringent credit checks makes this option accessible to a wider audience. 
However, it's essential to research reputable shed providers, thoroughly review the terms of the agreement, and ensure that the shed meets your needs in terms of size and functionality.  
By understanding the contract's details, potential customization options, and the early termination or ownership transition process, you can make an informed choice that aligns seamlessly with your lifestyle and goals.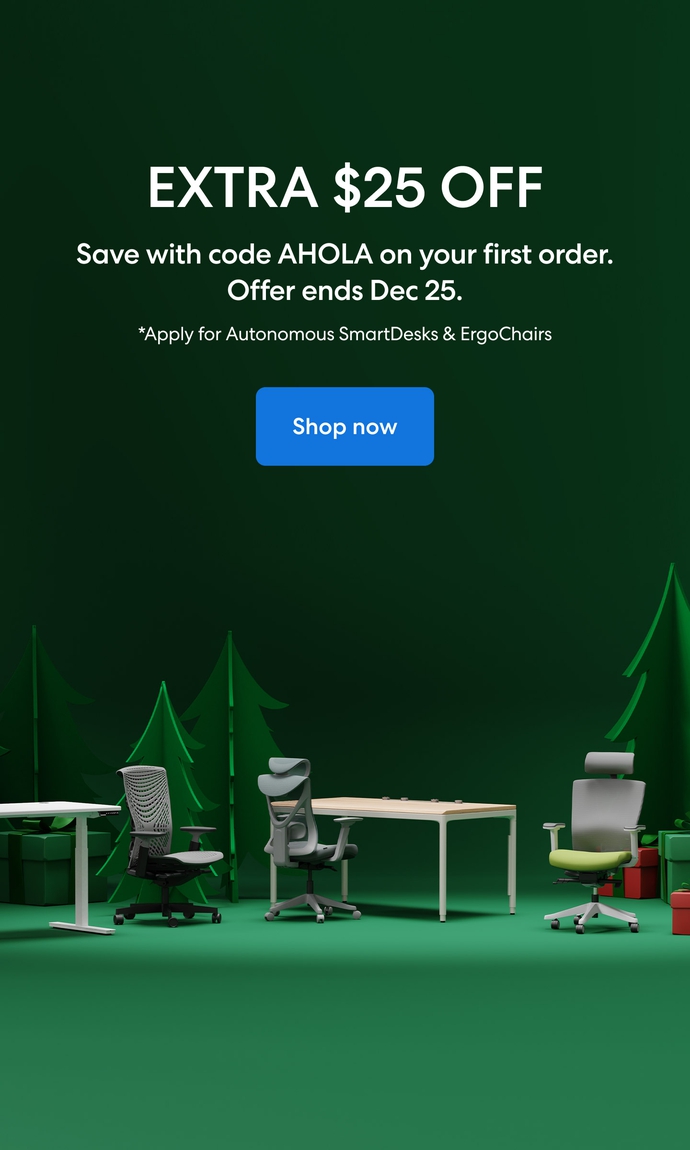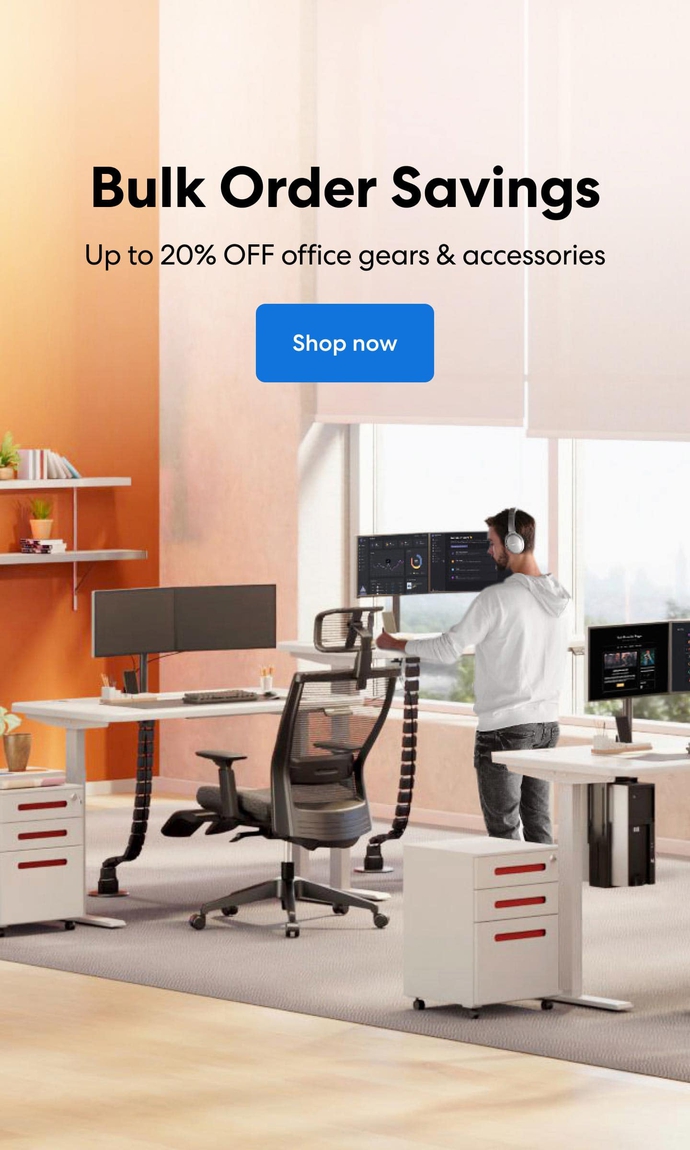 Subcribe newsletter and get $100 OFF.
Receive product updates, special offers, ergo tips, and inspiration form our team.