Workplace Inspiration
A Guide on Securing a Shed For Office and Living

Autonomous
|
Feb 2, 2023
1,134 Views
The process of building your own store can be fun when you have the time, energy, and dedication to devote to it. A lot of people prefer DIY projects since they have complete control over the outcome of securing a shed. You can choose several options when building a storage shed or securing a shed door. 
Depending on your style or the shed designers, your garden shed may have a window or be windowless. Regardless of the design, a windowless shed has the edge. Here's why: A windowless shed is safer since its contents are hidden from view, which is the first step towards keeping them safe. Sheds without windows are also attractive shed security ideas because of their increased durability. There is no comparison between a solid wall panel and a wall panel with windows in terms of longevity. 
Building a shed can quickly become a headache if you are inexperienced or lack the right tools or materials. There is no warranty or professional to bail you out if you make a mistake! You need to know local laws and have more than basic construction knowledge; there is no warranty. Additionally, shed kits are an option if you're still interested in DIY but do not want to build everything from scratch. The benefits of building with a shed kit are similar to those of buying a prebuilt shed and building one yourself! Here are some ways on how to protect a shed.
What Are the Better Ways to Reinforce a Shed?
It is a better idea to use nuts and bolts instead of standard screws since the former is more difficult to break. These small apartment ideas space saving components will also enhance the security of your garden shed and increase durability. Adding extra connectors to these structures will strengthen them and support securing a shed.
Can You Put a Shed Directly on The Ground?
Putting a shed directly on the ground might seem easier, but it is a bad idea for two reasons. Ideally, the shed should be built on a level surface so that it will be stable and its doors will work correctly. A second reason is that any wood directly exposed to the ground will begin rotting and decaying before its time.
Is There a Material That Is Most Durable for Sheds?
Fire, insect, rot, and weather resistance make metal sheds more durable when fitted with the best studio apartment furniture. They can indeed rust, but they are more durable when it comes to the elements than wood is. The resin is the most durable because it doesn't fade, rust, warp, rot, or attract insects.
Does the Fence Need to Be Spaced Apart from the Shed?
To prevent the base from getting affected by natural elements, your shed needs a 'breathing room.'  If you have a fence and a shed, leave a space between them to prevent mold growth, mildew, and rot. As a result, the air can flow more freely through the shed and the fence, reducing dampness.
What Are the Better Ways to Protect the Shed's Base?
Floor paint can improve the protection of your chosen material if you don't have a durable floor inside your shed. The purpose of floor paint is to protect your floor. Plywood flooring is a great material for maintaining floors and improving their appearance in modern backyard ideas.
Protecting Against the Elements
The wind can damage garden tools and equipment if a gale picks them up. Your garden shed should be a safe and secure place to store all your belonging and support securing a sheds. You should keep your garden shed in good condition and repair it regularly when preparing against strong winds.
How to Best Secure a Shed During High Winds?
Ensure your shed's doors and windows are sealed from the inside to prevent cold air from entering. Ensure that they are sealed from the inside as well as the outside. Installing foam weather stripping and insulating tape will help you seal your shed from drafts. Keeping moisture outside the shed will prevent drafts.
Is Your Shed In Need of Anchoring?
Add strength and stability: Steel and aluminum buildings are designed to be durable and rigid. Here is one of the shed security ideas. However, this material's natural strength is reduced without proper anchoring. As a first step, anchoring the modern garden shed will prevent it from shifting or moving. Anchoring sheds on uneven surfaces prevent them from shifting.
What Is The Number of Anchors Needed for a Shed?
In most cases, four anchors are sufficient for a small privacy pod. There should be one in each corner. In order to provide support along the remainder of the floor skids, blocking can be placed between the anchors. Two-by-fours, concrete blocks, etc., can be used for this blocking.
Is Concrete a Good Anchor for My Shed?
Anchoring sheds to the earth, or a concrete slab is a good idea. A strong gust of wind could knock your backyard studio shed off its foundation, which is one of the reasons for this.
How Much Wind Can a Shed Withstand?
Lifetime sheds are constructed with heavy-duty steel reinforced construction and are wind-speed rated at 70 mph. Wind force regulations regarding sheds in some US areas (particularly Florida) exist.
Is There a Need For an Air Gap Under the Shed?
In addition to allowing the exterior wall to breathe, the air gap prevents moisture from traveling throughout the building (more on this later). To accommodate the air gap, you may need to use a thinner insulation board if your framing is less than 75mm.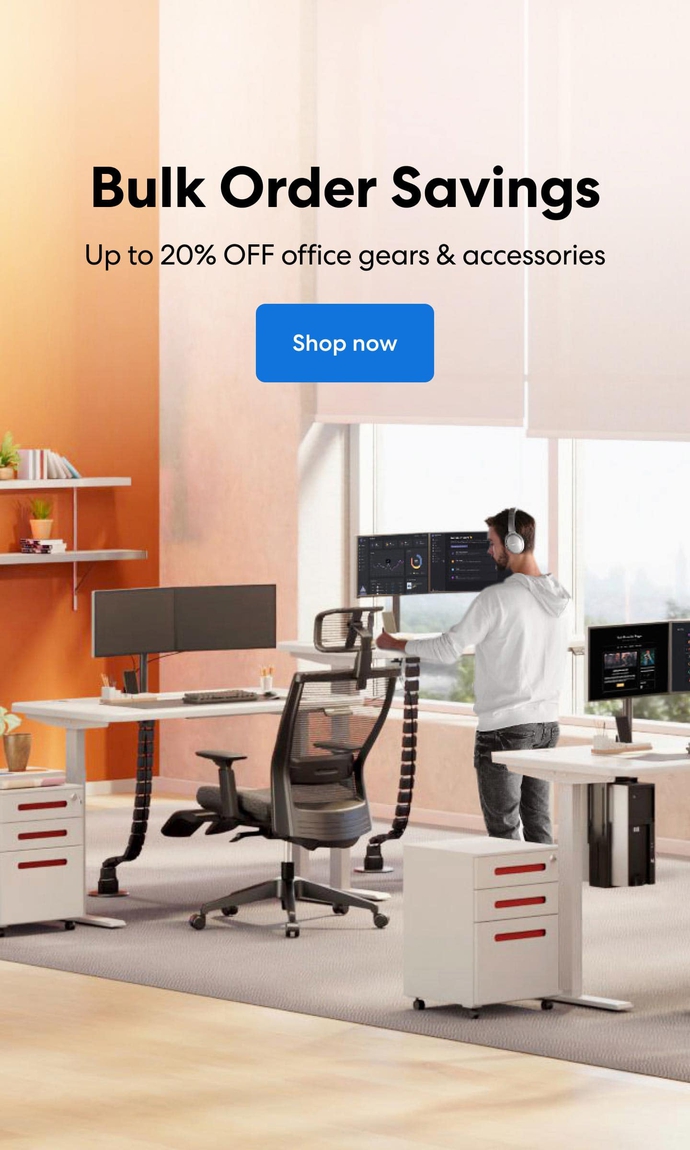 Subcribe newsletter and get $100 OFF.
Receive product updates, special offers, ergo tips, and inspiration form our team.