Workplace Inspiration
Shed Ground Preparation: A Step-by-Step Guide

Michael Thompson
|
Sep 26, 2023
1,089 Views
It is impossible to exaggerate how crucial good site preparation is when installing a shed. Laying a sturdy foundation is crucial before starting the exciting path of designing your dream office shed or storage. In addition to guaranteeing the durability and stability of your shed, site preparation is essential for enhancing its functionality.
Therefore, we will explore the key steps of shed ground preparation for sheds, offering valuable tips to help you make the most of this critical phase.
What is Shed Ground Preparation?
The process of setting up a site for upcoming shed building activity is called shed ground preparation. This includes grading the terrain and clearing the construction site. It is crucial since it establishes the foundation for an effective and secure building project such as an art or studio shed. The construction work will be low quality and fall short of the necessary requirements if the site is unprepared. Therefore, you should know how to prepare the ground for the shed.
Why is it Important?
It's critical to consider site preparation before starting any building job. This is especially valid for bigger initiatives like constructing a new shed, house, or workplace. Shed ground preparation often entails removing debris from the site, grading the soil, and leveling the ground.
Site preparation is crucial for a variety of reasons, including:
It guarantees that the construction site is secure and prepared to start work.
It aids in reducing the negative effects of the construction on the neighborhood.
It can aid in hastening the construction process.
7 Steps for Site Preparation
When it comes time to get your site ready for shed construction, there are a few distinct things to remember. The most important actions to take are given below, including:
1. Remove Debris
Wherever you choose to build your shed, the initial step is to remove any trash, such as: 
Bushes and trees
Equipment and machinery
Rocks
The amount of labor needed at this point could surprise you, especially considering that you also need to get rid of the waste. You might wish to employ heavy equipment or engage the services of specialized contractors depending on how much vegetation or debris there is.
After removing the huge debris, you must look over the shed ground for smaller debris, such as rocks and gravel. This step is essential if you're laying a concrete base, which needs a smooth, clean surface.
2. Leveling the Site
An additional essential step in getting ready for building is to make sure your shed site is level and even. This speeds up the construction process and guarantees that the shed will be much sturdier. Utilize excavators to pick up and transfer the necessary surface dirt if your site is sloped or irregular, and then use mechanical compaction equipment for each layer after.
It's important to know how to level a ground for a shed since it's the primary step to ensure a perfect shed foundation.
3. Prep Ahead of Construction
All leveling work should be finished before building the shed. We advise waiting at least three weeks after leveling to allow the dirt to settle to make any final changes and fill any holes. If you're pouring a concrete base, you will have to wait for 3 more weeks to begin building the shed.
4. Flood and Drainage Prevention
Regardless of the shed's intended use, you must avoid water and flooding damage.
Build your shed on a higher level to keep out rain and keep the contents secure and dry. In places with heavy rainfall, increase the height of your shed pad by 200mm.
We also advise integrating drainage in your shed house ideas, particularly runoff where the gutter will be.
5. Installation of Power
Now is the time to prepare for power outlets because most man cave sheds need electricity to run tools and machines. Ask your electrician for suggestions since adding electrical wiring and switches during the primary stages of shed ground preparation is simpler.
If there isn't power at your location right now, you'll need to spend money on site connections or an on-site power supply.
6. Size of the Shed Pad
Choosing the shed pad's size is one of the most important procedures. Making the pad around 6 meters wide and 6 meters longer than the shed can be a handy rule of thumb. This gives the building an additional 3 meters on both sides, allowing installers to clad the shed using scissors.
These are merely broad suggestions, so consult shed ground specialists for a personalized recommendation based on your design and area.
7. Develop Access Ways
Lastly, don't forget to prepare the shed's entrance and exit. This will improve the construction procedure and boost your operations when the shed is built.
Frequently Asked Questions
How to level a shed on uneven ground?
A foundation of blocks, preferably concrete, is the simplest method for constructing an uneven-ground shed base.
Even the largest sheds or garages on the market won't be able to lift the weight of concrete because it is such a strong material.
It's the best way to level the ground for the shed as you can ensure that your building won't move and the concrete won't be damaged or cracked by the anchor bolts.
Why does a shed need a base?
When sheds are placed too closely to or directly on the surface of soil or grass, they are subject to movement when the ground beneath them becomes wet and causes the shed to tilt. The base's job is to lift everything off the ground so that the structure itself can create a stable, level surface regardless of the underlying ground.
How deep do shed foundations need to be?
Generally,
A 4-by-4-foot gravel pad (no shed footings necessary) is ideal for small sheds.
A 12" depth is reasonable for medium shed footings.
The depth of the footings for a large shed could be anywhere from 24 to 48 inches.
However, these are broad recommendations. Always make sure you're in compliance with your area's building code by looking it up online.
Conclusion
In the long run, putting some time and effort into shed ground preparation will be beneficial. Remember that a prepared site is essential to a successful and enjoyable shed-building process.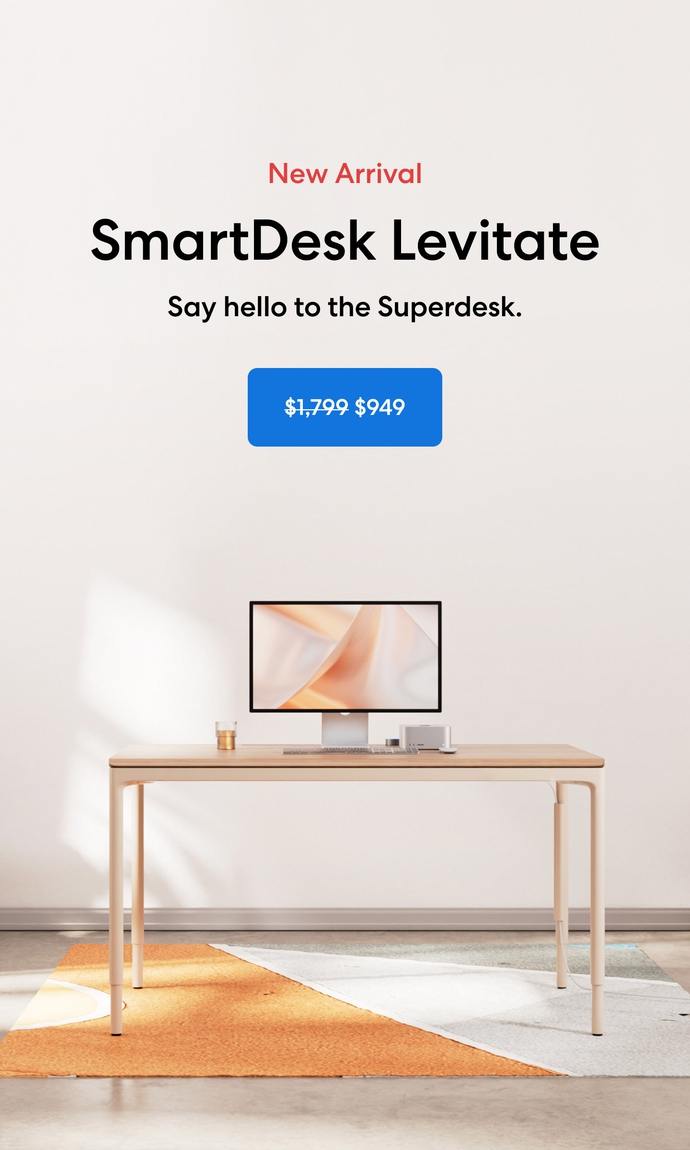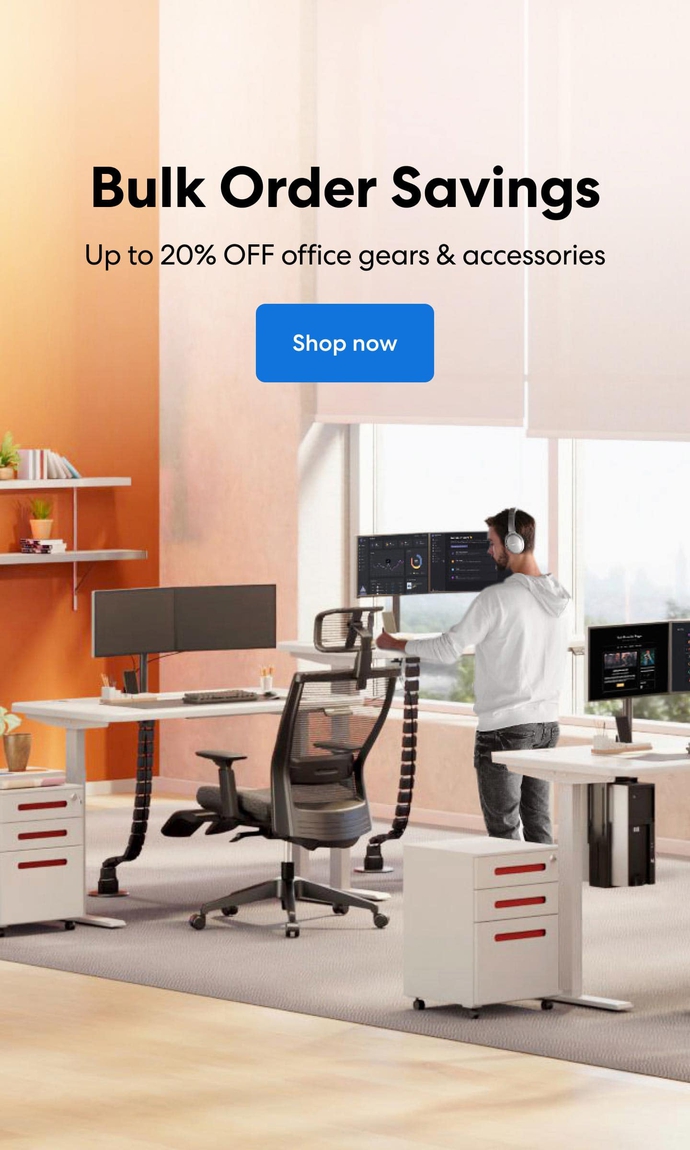 Subcribe newsletter and get $100 OFF.
Receive product updates, special offers, ergo tips, and inspiration form our team.