Smart Products
Shop the 20 Best Rustic Desks for Your Living & Working Corner

Autonomous
|
Oct 9, 2022
1,390 Views
Do you want to give your workspace or entire house a personal and unique touch to make it look original? There's one thing you can consider to reach that goal: buy a rustic desk. 
Besides being warm and inviting, rustic furniture gives spaces a dose of nature and fresh energy that you'll love to be surrounded with. That's why it's an increasingly popular design trend in home decor. 
Also, a rustic wood desk can be a game changer when you want your house's bland rooms or offices to be more vibrant and look better. 
Do you want to buy the perfect one? Read on to find the best 20 rustic desks for your living or work spaces!
What Is the Rustic Style? Understanding the Trend
The term "rustic style" defines a type of design characterized by textures and earthy outdoor elements. 
This style often has organic lines, unique ornaments, and wooden furniture to create a warm atmosphere. 
Rustic decor is also natural and distressed but feels unassuming and isn't stuffy. Plus, it's cozy and relaxed. 
When you choose the rustic style for a room or workspace, natural and neutral colors such as white, beige, brown, and gray should predominate. 
However, choosing this type of design and decor doesn't mean you have to live in a log cabin or a little house in the woods. 
You can choose a nice, organic rustic wood desk to give your home or office the warmth you want! 
What Is Rustic Furniture?
Following this relaxed and warm style, rustic furniture celebrates all the natural elements in each original piece even after it has become a ready-to-use piece of furniture. 
If you choose rustic furniture, your home or office will have chairs, tables, or sofas with textured surfaces that can look worn and aged. 
A rustic office desk can also follow this natural style and make you feel more connected to nature while you finish your daily duties if you bring it to your workspace. 
Most rustic furniture is often made of wood, mainly walnut, cherry, oak, or maple. Also, their elements and raw materials often come from the earth. 
Rustic pieces' shapes are also simple or even blocky. They also maintain natural colors reminiscent of the forest or countryside. 
Things to Consider When Decorating a Rustic Space
If you want your living or working corners to be rustic, you should follow some decoration and design tips. Here are the most important: 
Opt for natural textures, simple patterns, and neutral colors

Don't forget the lighting with natural light

Large pieces of solid wood, like a rustic desk, are a must in these spaces

Rustic decor is the opposite of contemporary or modern design, so you should only choose elements that complement the architectural style

White walls can highlight natural wood in your rustic pieces

Use natural fabrics like leather, wool, or linen on rugs or upholstered furniture for added warmth

Incorporate textures from nature such as intricately shaped tree branches, jute mats, rock formations, or woven baskets

Add discreet plants and flowers to your rustic room 
The Best 15 Rustic Desks You Can Find in 2022
Whether you are looking for a traditional or small standing desk, there are many options you can find when searching for rustic furniture for your living or working spaces. 
Fortunately, here's a list of the top 20 alternatives to help you discover the best rustic computer desk in 2022. Check them out below! 
1. FinerCrafts Standing Desk: Curved Top
A rustic wood desk can give your office an aged yet unique look! Do you think it could work for you? If so, check out this option designed by FinerCrafts. 
It's a beautiful yet functional standing desk available in six color combinations that go well with any rustic décor, including natural maple and matte black. 
The FinerCrafts Standing Desk: Curved Top has a solid steel frame that can lift up to 350 lbs with ease. 
Also, it's electric and has been equipped with a powerful yet quiet dual motor for those who want to enjoy the best smart features. 
This rustic desk comes with four-level stature presets and anti-collision detection. It's suitable for people of various heights! 
2. Mount-It! Standing Desk: Sustainable Melamine
Do you want a larger option where you can accommodate more tools? The Mount-It! rustic standing desk is perfect for you! 
This rustic office desk is large enough for multi-using and has an imposing appearance. However, it doesn't take up much space in your room or office. 
Additionally, this model has an electric motor that elevates any working station. If you want to get up to do some stretching without interrupting your workflow, the Mount-It standing desk is worth considering. 
It also has some clever features, including three programmable presets and an option that can memorize your favorite setup. 
3. EUREKA ERGONOMIC L60 L-shaped Standing Desk: Keyboard tray
There's another great option you can check out if you're looking for a rustic computer desk with a keyboard tray. 
The EUREKA ERGONOMIC L-shaped standing desk is ideal if you want to make the most of the corner space in your home or traditional office. 
Additionally, this desk features electric height adjustment with two smart presets, a monitor stand, and an ergonomic keyboard tray. 
This design also features cup holders, USB ports, cable management holes, and a plug holder. 
4.  FENGE Electric Standing Desk + Free Monitor Stand
If you prioritize ergonomics and are looking for models that can help you feel comfortable while working for hours, the FENGE electric standing desk with monitor stand might be the one you've been looking for. 
This rustic computer desk has been designed to reduce people's work pressure through scientific methods that promote blood circulation, relieve lumbar pain, and avoid venous thrombosis. 
Additionally, it has several features worth considering when buying a desk. The most important ones include options to adjust the height, phone and monitor stand, controller with touch screen, a dual-purpose drawer, bag/headset hook, and more!
5.  FENGE Ultralong CompactDesk + Free Monitor Stand
Do you want a more discreet option? This rustic desk with drawers is ideal for you. In addition to having been designed under an ergonomic concept, this piece fits organic and natural spaces. 
In addition, this standing desk with a drawer is small enough to fit in your small home office but roomy enough to accommodate your work tools. 
6.  FENGE Ultra Wide CompactDesk + Free Monitor Stand
The previous model was ultralong, but this electric standing desk with drawer is ultrawide and provides all the space you need to accommodate your computer and office supplies comfortably. 
Although it is made of aluminum and iron, this desk's dark colors go well with rustic decorations. 
Like other FENGE designs, this rustic office desk follows the ergonomics concept and helps people feel less pressure while working. 
7.  Wistopht CompactDesk Starter: Anti-collision & USB Ports
While rustic pieces are the opposite of modern, some include features and tools that are perfect for workers of this era. 
This standing desk with USB ports proves that fact! It's versatile and compact. Also, this piece has two USB port outlets and an electric dual motor for a better working experience. 
While its design may seem modern at first glance, this desk can add an organic touch to your spaces as it has two wood table top options. You only have to choose the one you like the most or that fits your decor!
8.  Meidinger Rustic Desk by Loon Peak
Are you looking for a rustic desk with drawers? There are also many good options on this list. One of them is this model made by Loon Peak. 
Available in two color combinations - rustic oak and gray wash, this desk goes well with any organic and natural décor. 
Loon Peak's Meidinger desk is ideal for any area in your home or business office as it is small but practical and takes up very little space. 
Other valuable features are its cord management options, sturdy and warp-resistant MDF wood frame, power-coated details, and durable laminate finish. 
9.  Beadboard Classic Desk Smoked Charcoal by Pottery Barn
If you want to find a rustic office desk for teens, you cannot overlook this model by Pottery Barn. 
The brand has many options for teens and kids you can consider if you want to create a rustic study space for the little ones. 
This desk is classic but is available in smoked charcoal, a perfect color for relaxed, non-stuffy environments. 
Also, you can combine this piece with a chalkboard or vision board for better decoration. 
10.  Eloise Desk by Foundstone
What if you like rustic styles but want something modest? Here's a desktop you should check out. 
Foundstone's Eloise desk is the piece of furniture you need to move away from the traditional while maintaining a clean look in your living or working space. 
Crafted from rubberwood and melamine with a gray stone finish, it's rustic and organic. However, its design is modest and has fine lines that go well with simple decorations. 
Since it is made of melamine, this desk is resistant to scratches and wear.
11.  Aerilyn Desk by Birch Lane
Although it's small, the Aerilyn rustic desk has an X-base leg design and brass metal plates that perfectly blend natural spaces with lots of light. 
If you want your home office to be an eye-catching space, this desk may be the ideal option. 
It has a streamlined silhouette made with a mix of solid wood and various finishes to complement rustic room decor. 
12.  Rotherham Desk by Three Posts
Among the most popular classic rustic pieces, there's a clean-lined designed desk that makes the perfect addition to a home office or any other living space.
Three Posts has one of them: the Rotherham desk. It is 54" wide and has a rectangular shape that accommodates multiple work tools while creating that dominating, blocky feel in your décor. 
This rustic desk with drawers is also perfect for those looking for furniture to store multiple things. 
13. Kyler Solid Wood Desk by Greyleigh
This beautiful rustic wood desk has a breathtaking design that resembles the offices of centuries ago. 
It goes well with classic, industrial, and farmhouse arrangements and is available in four rustic colors: brown, gray, black, and ivory white. 
Among its most outstanding features, there's its keyboard tray, soft close drawers, and solid wood structure. 
14. Harris Desk by Zipcode Design
Available in gray and chocolate, this rustic computer desk by Zipcode Design is also worth considering if you're looking for options with drawers to complement your organic decor. 
As it has been crafted from steel, laminate, and manufactured wood, this piece is versatile enough to complement earthy color palettes or blank spaces in need of a touch of dynamism. 
In addition, this rustic desk has two storage drawers and one hanging file cabinet where you can store all your tools. 
15. Greidi Reversible Desk by 17 Stories
Do you want a more original rustic office desk? This design by 17 Stories is perfect for you! It's available in three color combinations: green/gold, beige/black, and brown/black. 
Also, this desk has a large table area and three shelves! Therefore, it works well as a multipurpose piece where you can work, store books, or even put some ornaments. 
Five Other Options That You Should Check If You Are Looking for a Rustic Office Desk
Are you looking for another standing desk? Do you think a smaller model is better for you? If you did not find the perfect option in the previous list, check out these other five recommendations: 
16. Rustic Finneytown Solid Wood Traditional Desk by Loon Peak
17. Rustic Zona Solid Metal and Wood Desk by Mercury Row
18. Rustic Kilmersdon Reversible and Versatile Desk by Trent Austin Design
19. Rustic Ogden Small Desk by Millwood Pines
20. Rustic Lindell Shelved Desk with Metal Frame by Trent Austin Design
Final Thoughts
Finding the best rustic desk is easier than you may think! While there are many things to keep in mind, there are plenty of options out there. 
Many brands understand that the classics never go out of style, so they continue to make rustic models with natural materials and earthy colors that go perfectly with that warm and simple vibe you want!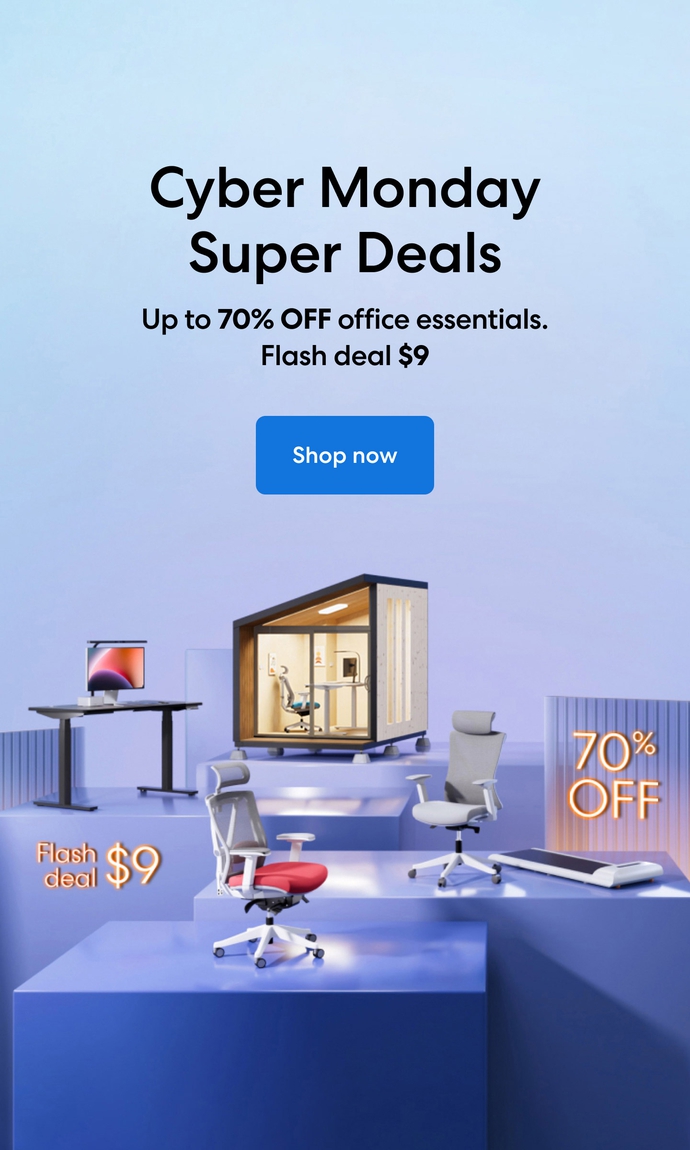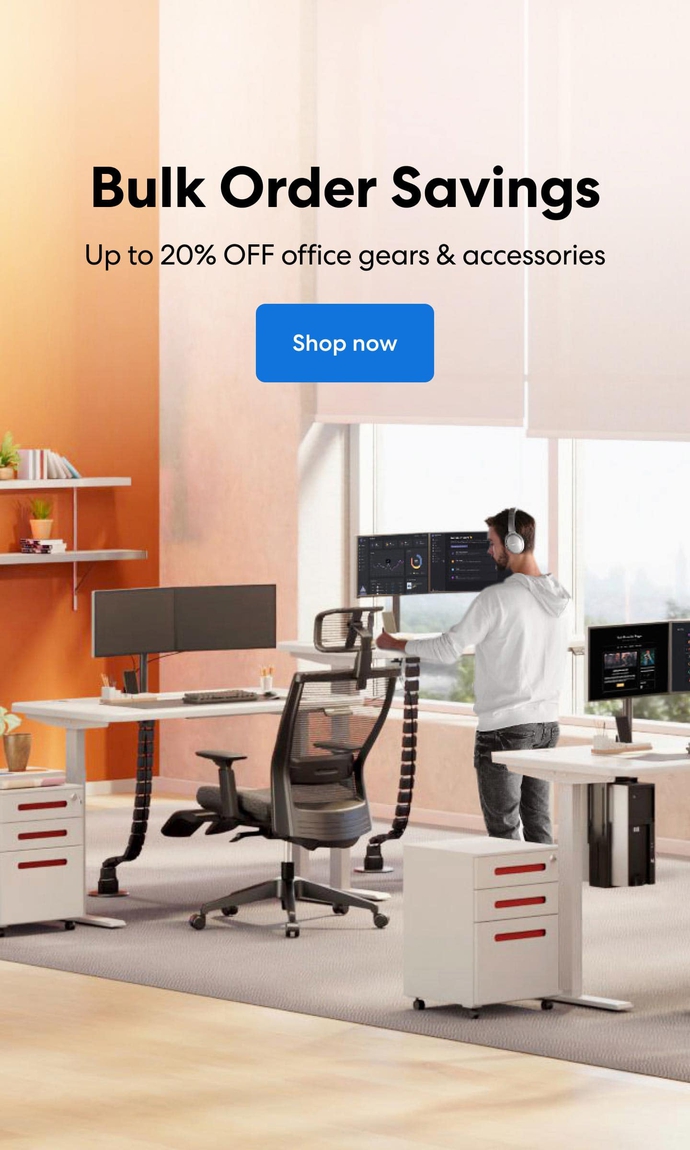 Subcribe newsletter and get $100 OFF.
Receive product updates, special offers, ergo tips, and inspiration form our team.