Latest Updates
Small Bedroom Ideas: How To Make Students Have a Nice Room

Autonomous
|
Aug 14, 2022
1,173 Views
The dorm room is your 'home away from home,' whether you live there for a month or all four years of your undergraduate education. In making your college home, it is essential to make it the best it can be for you, regardless of how long you plan to stay. The tiny, little bedroom is the perfect place to spend time alone. Dorm room small bedroom ideas should reflect your personality and align with your vibe since it's an ode to the fun scenarios and memories that will follow.
It will host all the fun parties, sleepovers, and home-sickness. It will witness all the happiness, home-sickness, excitement, tears, and joy. Small room ideas are needed to host all of these to make it feel like home while being comfortable and inviting. To help you get started, here are a few dorm room ideas that will get you all motivated and excited about the college years ahead as you tackle this challenging small room ideas makeover.
It is not necessary to have a large bedroom to have endless possibilities when you get creative with it. Using wall art pieces, which complement your bedroom decor can help liven up your space with bedroom accessories if horizontal space is a limitation.
Small Bedroom Ideas and Tips
Bed
Your bed is one of the most important pieces of furniture in your entire bedroom. It may therefore serve as a foundation for your work. It is possible to take a step back from the walls and other accessories in the room by adding a colorful bed set. It is, however, possible to decorate the rest of the room to your liking with a plain bedding set.
Lighting
It is essential to have quality lighting in your dorm room to keep you motivated and happy. A light design is one of the best dorm room ideas that can instantly brighten your space. When it comes to natural light, it is best to let in as much as possible during the day.
Try a fake window
The ideal window sill together with natural light does not always grace urban spaces and small bedrooms. Whenever a challenge ascends, one has to make the most out of what one has and craft beautiful scenery. Create a picture-perfect paradise with wall art, which reminds one of that perfect day, whether it's a mountain, a beach, or a sunset.
Wall of memories
You can create a photo wall that will add a decorative element to your space and make it feel homier and closer to your loved ones. Photos can be arranged in abstract forms or shapes such as hearts, stars, etc. String lights can also be added to these pictures, or you can come up with other creative ideas for dorm rooms.
Build a study-only area
Here is another small bedroom idea for you. The study desks can be pushed to one side to make room for additional study room furniture and office accessories to create your designated study area. The uncomfortable study chairs provided at the dormitory can be transformed by adding seat cushions.
Get a storage bed
Consider replacing your bed with a storage bed if possible. The study standing desk for kids can be pushed to one side to create your own study area and provide plenty of space for extra furniture. Study chairs in dorms can be transformed with seat cushions to make them more comfortable.
Floor Decor
Some dorms have carpeting, and others do not. The responsibility to get a rug remains. The carpet in dorms is usually industrial-style, so it is uncomfortable. At some point, you'll fall asleep on the floor (either from exhaustion or drinking), so you'll want a comfortable rug. Space is just enhanced with this extra texture and design. Intentionally cute and interesting but not necessarily functional.
Indoor plants
Several houseplants have been proven to improve indoor air quality, and plants add a sense of calm and tranquility to study space. Consider buying a low-maintenance houseplant, like aloe or snake plants, if you live in your study space. An indoor plant can create a peaceful atmosphere and make breathing easier if it is watered regularly.
In addition to adding color, texture, and dimension, this also acts as natural art. As well as being pleasing to the eye, it creates a cozy and comfortable atmosphere in any space. Whether it's a large one or a few smaller ones (or both wouldn't hurt anything), and if you don't care for plants, opt for faux ones!
Mirror
The purpose of mirrors isn't just to check your appearance; they also help a room feel bigger, especially in small spaces. Peel-and-stick mirrors can be used to make a unique pattern on your walls or doors.
Curtains
Curtains give a room a finished look and add privacy. Light-blocking curtains are ideal if you enjoy sleeping in. Light can be gently filtered through sheer curtains to create a brighter, airier atmosphere. The price is right for you to get your favorite curtains suitable for your home or dorm room.
Music system
Let your mind relax after a long day by listening to some music and grooving. There is no better way to bring comfort than with this. It's also possible to relax your mind by connecting a pair of headphones to your mobile device.
Comfy chair
In addition to your ergonomic chair for kids and bed, you need somewhere to lounge. There's a plush one, a cute best study chair, and it's a rocker. You might also have an ergonomic chair at your desk in addition to this. Consider purchasing an ergonomic chair and adding cushions and lumbar support to it if you don't have space or all.
Keep Colors Neutral
Using neutral or toned-down color schemes, you can make a room feel larger and brighter. The soft natural light will reflect neutral colors, making your space appear larger and blending well with monochrome or vintage wall art.
Autonomous Back-to-School Sale
The school year 2022-2023 is right around the corner, and we have tons of great options at a great discount for this back-to-school furniture sale. We have put together a list where you can find everything you need to get your kids started right. Check it out on our website. We've hand-selected tons of great back-to-school sales for furniture options for the upcoming 2022-2023 academic year, all at great discounts.
Win awesome prizes and bigger discounts by participating in our weekly mini-game

We'll draw a lucky winner for orders over $500. We announce the winner every Monday based on the previous week's results!

The lucky order code the winners will receive comes with a $50 credit that can be used on their next Autonomous purchase.
Video ads for product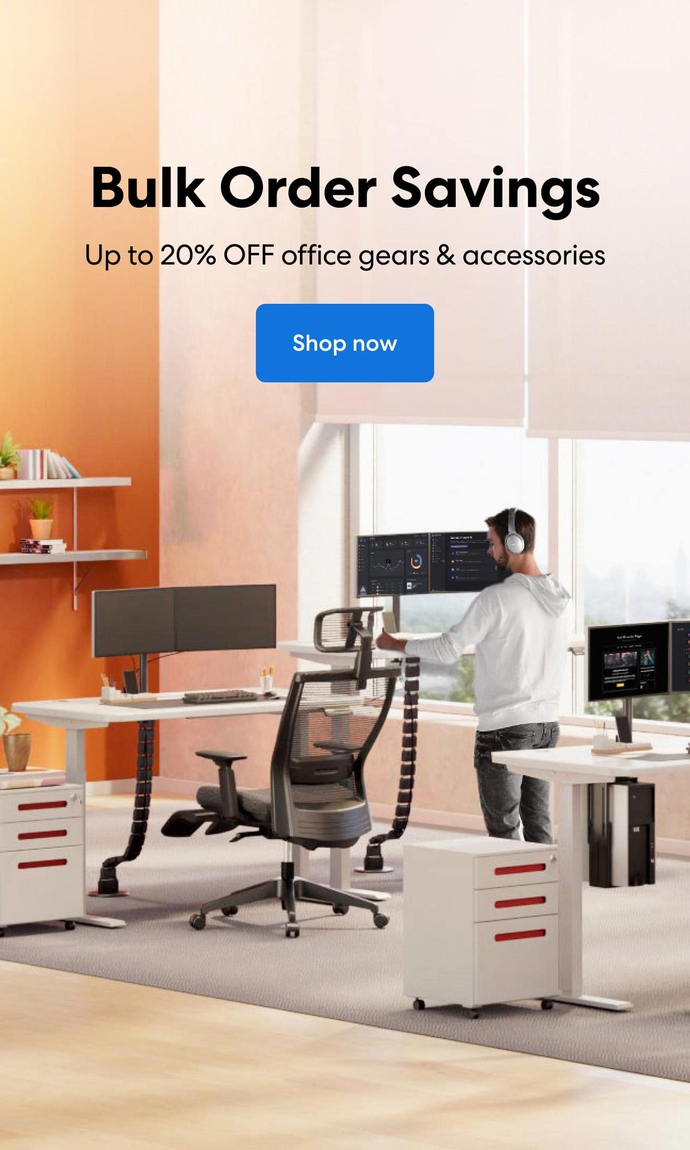 Subcribe newsletter and get $100 OFF.
Receive product updates, special offers, ergo tips, and inspiration form our team.