Finding the perfect office furniture for your workspace in Tampa, Florida, is essential for creating a productive and comfortable environment. In this article, we will guide you through the diverse landscape of furniture stores available, ensuring you make an informed choice.
We'll introduce you to local, new furniture stores prioritizing personalized service and unique selections. By understanding the different types of stores and their specialties, you'll be empowered to find the ideal office furniture that aligns with your style, budget, and functional requirements. Let's embark on this journey to discover the perfect furniture solution for your Tampa office.
Best Online Furniture Stores in Tampa, Florida
Autonomous is the best online store selling office furniture in Tampa, Florida. If you're looking for the best furniture store in Tampa, you might want to look up the following.
Autonomous is an online furniture store specializing in innovative and technologically advanced solutions for various industries. Whether you're looking for an L-shaped standing desk or wholesale office chair, Autonomous is dedicated to transforming the future of work and lifestyle by offering products that enhance efficiency.
Autonomous offers unique programs, such as the Autonomous Bulk Order Program, enabling users to manage their workspace ambiance at cost-effective rates efficiently. They also have a Referral Program, allowing customers to benefit from sharing positive experiences with others. Additionally, they provide a Free Office Layout Design Service to ensure every workspace is tailored to meet their customers' specific needs and preferences.
Direct-to-Consumer Brands in Tampa, Florida
You got a list of office supplies that you need for your new office? The stores mentioned below will have it all.
Steelcase
Steelcase is another prominent furniture store serving customers since its establishment in 1912 as the Metal Office Furniture Company. The company later adopted the name Steelcase in 1954. With a strong mission to design, manufacture, and sell high-quality office furniture, Steelcase has become synonymous with comfortable seating and innovative solutions.
Steelcase values innovation and understands that staying ahead of the competition requires constant innovation. To achieve this, they invest in research and development centers worldwide, continually seeking new ideas and solutions to meet the evolving needs of modern workspaces.
Design is also a core value for Steelcase. They believe that furniture should not only be functional but also aesthetically pleasing. With a focus on creating visually appealing and ergonomically sound furniture, Steelcase aims to enhance productivity and well-being in the workplace.
Herman Miller
Herman Miller is a renowned furniture store that has made a name for itself. With a rich history dating back to its founding in 1905 as the Star Furniture Company, Herman Miller has evolved into a leading brand specializing in designing, manufacturing, and selling office furniture. Their mission is to deliver high-quality products like office chairs with footrests and other wholesale office furniture with innovative designs that enhance the workplace experience.
Herman Miller's commitment to quality, innovation, and sustainability sets them apart. They firmly believe that well-crafted furniture can significantly impact people's lives. From ergonomic office chairs to discount office desks and storage solutions, Herman Miller offers a wide range of furniture options that prioritize comfort and functionality.
Herman Miller actively works to reduce their environmental impact. They have implemented various initiatives, such as using environmentally friendly materials, optimizing energy efficiency in manufacturing processes, and promoting recycling and waste reduction.
New Furniture Stores in Tampa, Florida
Looking for a new furniture store near Tampa, Florida? Check the following out.
Freedman's Office Furniture
Freedman's Office Furniture in Tampa, Florida is a family-owned and operated business with a remarkable legacy spanning over 50 years. As a leading office furniture provider in the Tampa Bay area, Freedman's Office Furniture has established a strong reputation for offering an exceptional selection of office furniture at competitive prices.
Their dedication to service is demonstrated through their experienced team of professionals who assist businesses in finding the perfect office furniture solutions. Freedman's Office Furniture also provides delivery and installation services, ensuring a seamless selection and setup experience.
With a focus on customer satisfaction and unbeatable value, Freedman's Office Furniture remains a trusted destination for businesses seeking high-quality and affordable office furniture options.
Reimagine Office Furnishings
ROF is a full-service furniture store in Tampa, Florida, with a mission to assist businesses in crafting functional and stylish workspaces. Their extensive selection includes new and used office furniture complemented by comprehensive design and installation services. ROF originated in 1995, founded by two forward-thinking entrepreneurs who recognized the demand for a more holistic approach to office furniture solutions.
Over the years, ROF has evolved into one of the leading office furniture providers in the Tampa Bay area, continuously striving to uphold its core values of quality, service, and innovation. With an expert team of professionals focusing on customer satisfaction, ROF provides tailored solutions, ensuring businesses find the ideal office furniture to meet their unique needs.
Factors to Consider When Buying Office Furniture in Tampa
Quality Construction
When investing in office furniture, prioritize high-quality construction. Look for sturdy materials like solid wood, durable metal frames, and reinforced joints. Check for certifications such as ANSI/BIFMA to ensure compliance with industry standards for safety and durability. Read customer reviews and testimonials to assess the reliability and longevity of the furniture.
Ergonomic Comfort
Choose ergonomic pieces of office furniture to make long hours at the desk more bearable. Chairs that you can alter in height, armrest placement, and lumbar support are ideal. Think about getting workstations that can be adjusted in height to suit individual needs and improve posture. Keyboard trays, monitor stands, and footrests are just a few examples of ergonomic devices that may make working more pleasant and less taxing.
Stylish Aesthetics
The office furniture you select should align with your brand's image and create a professional atmosphere. Choose a style that suits your company's personality, whether contemporary, modern, traditional, or a blend of different design elements. Pay attention to details like color, finishes, and textures to ensure cohesiveness with the overall office decor.
Functional Features
Evaluate the specific functional requirements of your office. Consider factors such as storage needs, space utilization, and flexibility. Look for furniture with built-in features like ample storage compartments, cable management solutions, and modular designs that adapt to changing needs. Consider multi-purpose furniture that can serve different functions to maximize space efficiency.
Budget Considerations
Determine a realistic budget for your office furniture purchase. Research different vendors and compare prices to find options within your budget. Remember that investing in quality furniture can have long-term cost benefits by reducing the need for frequent replacements or repairs. Explore bulk-purchasing discounts and consider leasing or financing options if necessary.
Conclusion
Choosing the right office furniture in Tampa involves considering multiple factors. Whether you opt for online furniture stores like Autonomous or renowned stores like Herman Miller and Steelcase, prioritizing quality construction, ergonomic comfort, stylish aesthetics, functional features, and budget considerations will help you create a productive and visually appealing workspace that meets your requirements.
So, explore the diverse options available and decide to enhance your office environment.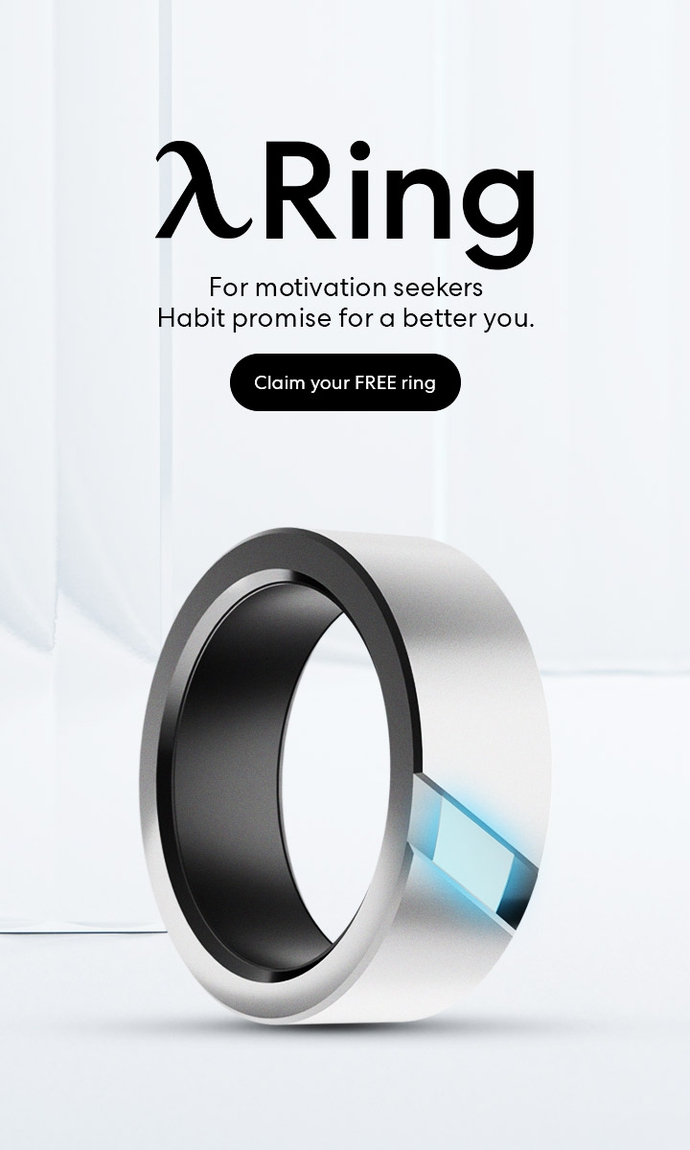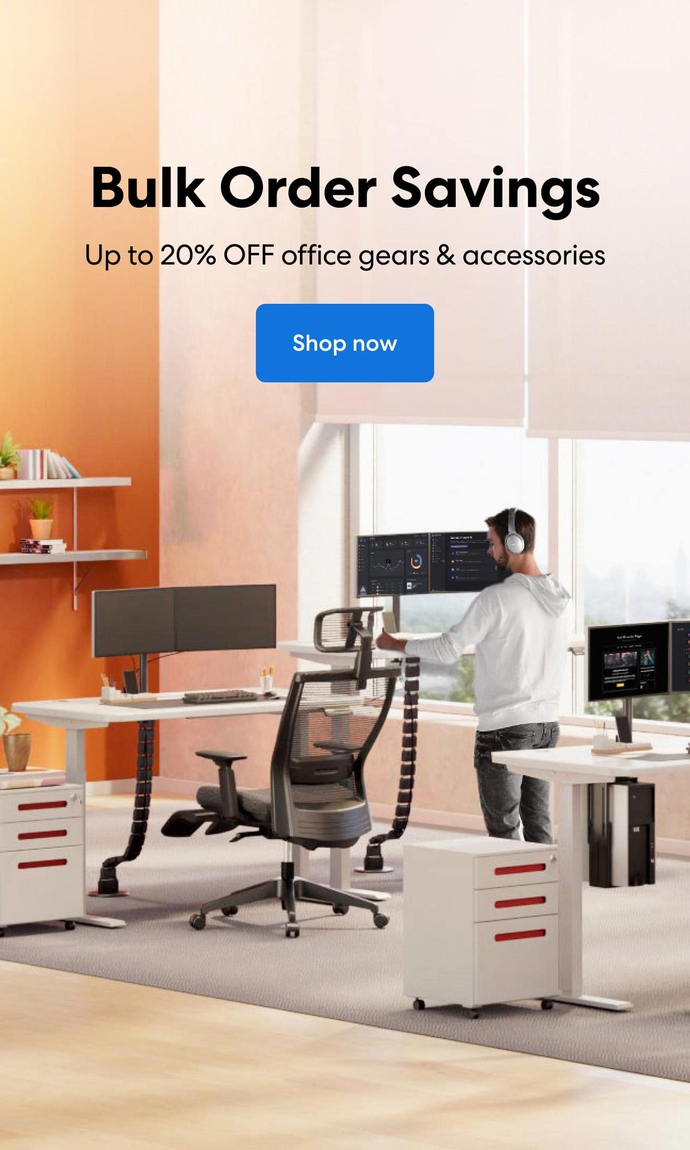 Subcribe newsletter and get $100 OFF.
Receive product updates, special offers, ergo tips, and inspiration form our team.