Work Wellness
The 20 Best Smart Scales to Hit 2023's Health Resolution

Autonomous
|
Feb 28, 2023
1,116 Views
Setting new year's resolutions is easy, but following them is not easy, especially if you are talking about losing weight. It's not something you should feel guilty for, though. Losing weight is a complex process, so you need motivation and the right tools to do it. You can start by buying the best smart scale you can find! 
Back in the day, people didn't have automated tools that helped them track their progress, which is one of the most important things to do if you are trying to lose weight. Now that we have home gym equipment, we have to take advantage of it.  
Do you want to see the top smart scales to hit your 2023's health resolution? This is the page for you. Here, you can find a review of the best wireless scales on the market and what you should look for in them.  
What to Look for in a Smart Scale?
It's okay if you want to start your fitness journey fast and buy the first Wi-Fi body scale you see in a local store, but that won't help you, either. If you want to use your money to buy fitness tools, you better get the best fitness scale available for your budget.  
How can you know if a smart scale is good? There are some basic features all of them should have. This is what you should look for in a smart scale:  
Connectivity
Connectivity is one of the things that makes smart scales better than regular ones since they save you the hassle of writing down your progress yourself. Thanks to this feature, your data will automatically upload online or to your smartphone via Bluetooth, depending on the smart scale model you get.  
Both Bluetooth and Wi-Fi smart scales are excellent fitness tools, but we recommend you go for the latter if you can. The main reason for it is you need to always have your phone on you to track your progress if you work with a Bluetooth device. Wi-Fi scales, on the other hand, upload the data to a server as long as they have access to a Wi-Fi connection.
Bone Density
The best weight scales on the market offer advanced features people wouldn't dream of in the past, and one of them is bone density calculation. Tracking your bone density means testing how resistant your bones are. This may not be that important to you now, but it will be when you get older.  
Can you see how strong your bones are by standing on a scale? You can! These scales often trigger a small current that goes through your feet to see how resistant it is to it while telling it apart from fat and bone resistance automatically.  
Besides that, you are good to go as long as your smart scale shows Pulse Wave Velocity (PWV), Body Mass Index (BMI), body fat percentage, and muscle mass.
Data Portability
One of the main struggles of people who've been using smart scales for a time is how they can export that information to another fitness app if they get a new smart scale. You can't delete all the progress you've made since that information will help you in case you change your routine or want to check what you did in the past.  
Hence, we recommend you go for a smart scale that allows you to easily import information from other apps if you've used one before. Even the best Wi-Fi scale on the market could lack this feature, so keep an eye on that.  
You shouldn't have any problem importing information to Withings and Garming scales or apps that work with Apple Health. Xiaomi, Omron, and Eufy apps will make it trickier for you, though. 
Don't forget to check if your smart scale's app needs you to pay for a premium subscription to access special features.  
Interface
You won't understand what you are looking for if everything you see is random numbers appearing on your scale. Get a scale with a beginner-friendly interface if you are not used to using these tools.
What Are the 15 Best Smart Scales?
You want to buy the best wireless scales on the market to make losing weight easier. This doesn't mean other scales won't help you, but they won't be as good as the ones we have on this list.  
Here's a brief review of the 15 best smart scales to meet your 2023's health resolution!  
1. MyKronoz Body Scale: App Control
The MyKronoz Body Scale: App Control is the best smart scale you can buy, and you can get it from the Autonomous website. This Wi-Fi body scale has a LED color display, studies your body composition, and has decent connectivity features.  
Do you want to check a similar option from the same company? Read this Fittrack Scale review.
| | |
| --- | --- |
| Dimensions | 13.4" x 0.8" H |
| Product weight | 4.63 lbs |
| Color | Black, White, Gradient |
| Materials | Tempered glass, ABS bottom housing |
| Weighing range | 9 - 396 lbs |
| Units | Kg, Lb |
| Compatible apps | Apple Health, Google Fit |
| Warranty | 1 year |
| Ratings | |
2. Mi Xiaomi Body Composition Scale 2
If you are looking for the best smart scale for people working on a budget, we recommend the Mi Xiaomi Body Composition Scale 2. This product has all the basics you need on a smart scale and a useful mobile app.
| | |
| --- | --- |
| Weight Limit | 150 Pounds |
| Product Dimensions | 11.81"L x 11.81"W x 0.79"H |
| Material | Plastic |
| Item Weight | 3.5 Pounds |
| Ratings | |
3. Anker Eufy Smart Scale P2 Pro
The Anker Eufy Smart Scale P2 Pro is perfect for people who want to get all the advanced measurements mentioned earlier. Expect to know your body fat, muscle mass, bone mass, heart rate, and basal metabolic rate with this smart scale.
4. Omron BCM-500 Body Composition and Scale with Bluetooth
If you've bought Omron products before, you know this company focuses on making medical devices, and you can see that in this smart scale. Apart from letting you know your BMI and weight, this smart scale is as sturdy as they come, so buy it if you want a resistant and durable product.  
5. Fitbit Aira Air
The Fitbit Aira Air is a smart scale you can set up in a few seconds to get accurate information and an intuitive mobile app. You can sync to it via Bluetooth, and several people in your house can use it with no problem since it's made to help multiple users.
6. Garmin Index S2
Overall, the Garming Index S2 has a simpler interface, so it's the best fitness scale for beginners. Its looks are also excellent, but its only problem is its price.   
7. Withings Body Comp
Are you looking for the most luxurious scale you can find? The Withings Body Comp is the perfect fit for you. Getting a scale this expensive may seem outrageous for someone who wants to know their weight, but people looking for the best home bathroom scales they can find will love all the information this scale has for them.
8. Eufy Smart Scale C1
Setting up the Eufy Smart Scale C1 will only take a few minutes, and you can get it for a cost-effective price. However, what this scale shines for is that it can track the progress of 16 people at the same time.  
9. Wyze Smart Scale X
Apart from offering all the health metrics you need while losing weight, the Wyze Smart Scale X includes pregnancy and pet modes.
10. Withings Body Cardio
Why should you go for the Withings Body Cardio? Because it gives you in-depth data and health metrics that will come in handy for someone losing weight. Apart from that, this scale's app offers practical lifestyle advice depending on what you want.
11. Withings Body+
As you could see in this article, Withings doesn't offer budget-friendly products, but it has some of the top smart scales people can buy. The Withings Body+ has a non-slip platform and allows you to connect to it via Bluetooth or Wi-Fi.
12. Posture Body Fat Scale
What makes the Posture Body Fat Scale the perfect option for people who've used these apps before is that it allows you to import data from them in a few seconds. 
13. RENPHO Smart Scale
The RENPHO Smart Scale gives you a user-friendly app with high-quality features such as high-precision sensors and auto-calibration.  
14. QardioBase X
The QardioBase X allows you to monitor your weight and full body composition without being an expert at the matter. This is one of the top smart scales in the market for this year.
15. RENPHO Core 1S Bathroom Scale
Here is another best smart scale you can consider. Apart from being cost-effective, the RENPHO Core 1S Bathroom Scale is easy to use and offers a clear display.  
16. Inevifit Body Fat Scale
While the Inevifit Body Fat Scale is an excellent product itself, its main appeal is all the deals its company offers monthly since they allow you to save money on fitness products. 
17. Etekcity Smart Wi-Fi Scale for Body Weight and Fat
Buying the Etekcity Smart Wi-Fi Scale will get you a full biometric analysis with an interactive display. It is rated as one of the best smart scales in 2022.
18. Arboleaf Bathroom Scale
The Arboleaf Bathroom Scale comes from a US-based company that protects all your information, so you won't have any privacy problems with this best smart scale.  
19. Greater Goods Bluetooth Smart Scale
One of the best things about the Greater Goods Bluetooth Smart Scale, apart from offering the features you need in a best fitness scale, is that its customer support is always ready to address any concern you have with the product.
20. Amazfit Digital Smart Scale for Body Weight
Getting to the end of this best fitness scale list, we have the Amazfit Digital Smart Scale for Body Weight, which gives you 16 health metrics, physical health analysis, and up to 10 accounts available for your family with the same product.
FAQs
Do you still have some concerns before looking for the best Wi-Fi scale? These are some of the most frequently asked questions on the matter:  
Are Expensive Scales More Accurate?
All the top smart scales on the market are accurate regardless of how expensive they are or the brand they come from. There are some exceptions, but the price doesn't always tell you how good a product is.  
Many smart scale brands make their products expensive due to the features they offer rather than their accuracy.  
Is a Digital Scale the Most Accurate?
Digital scales are almost always more accurate than mechanical ones. Whether you want to keep track of your weight or need access to more advanced information such as BMI or PWV, we recommend you go for smart scales.   
Can Smart Scales Really Measure Bone Density?
Absolutely! Smart scales run a bioelectrical impedance analysis (BIA), which tells people their bone density, muscle mass, and body fat percentage. They do it by passing a current through the user's feet to see how well they resist it.  
How Often Should You Weigh Yourself?
Once a week. Losing weight is stressful and can bring you a great deal of anxiety, so you may be prone to check your weight often to see the progress you've made so far. Nonetheless, doing that is not good since it's better to see how well you've done after a routine to get an accurate report of your improvement.  
What Time of the Day Do You Weigh the Most?
You weigh the most in the morning after you've digested and processed the food you had at night. Your weight is the one you get in the morning, so you should always weigh yourself after you wake up.
Bottom Line
You have the power to change your health and lose weight, but it's not bad to get some help along the way. Whether you want to work out on a walkable treadmill or look for bike workouts for weight loss, any of the smart scales on this list will be enough for the job.  
If you want to get some Bellabeat accessories, you can find them on the Autonomous website.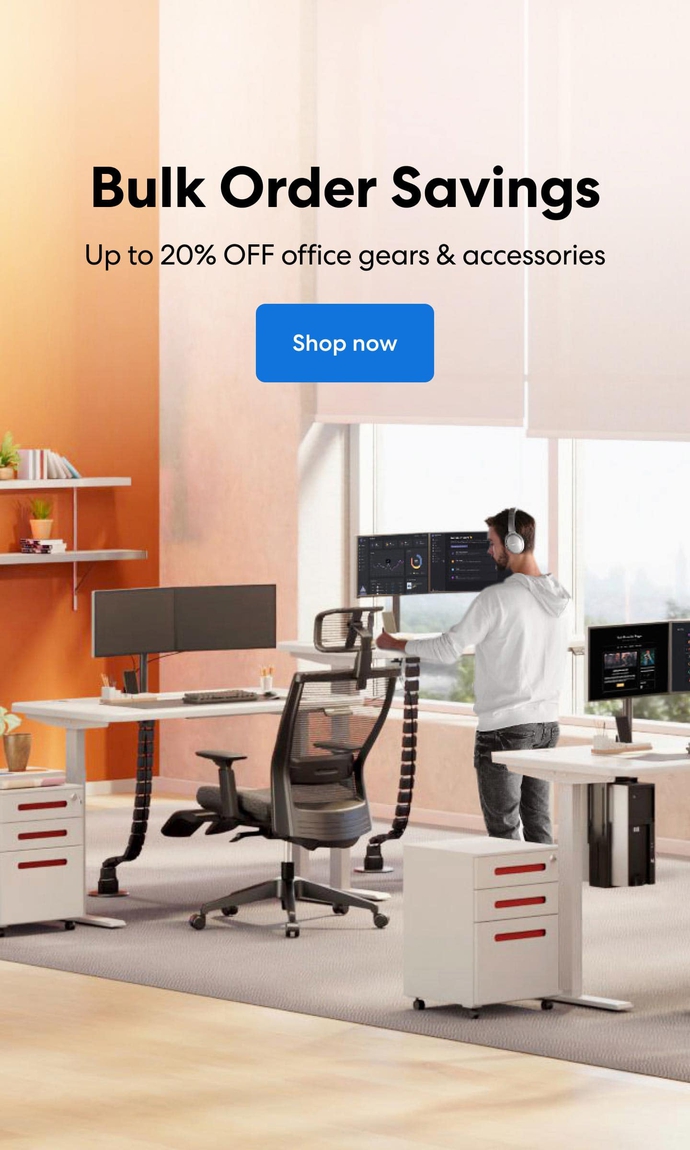 Subcribe newsletter and get $100 OFF.
Receive product updates, special offers, ergo tips, and inspiration form our team.