When it comes to July 4th, it is not just a celebration of America, but it is also an excellent time for people to purchase new furniture. Many people wait for the July 4th sales furniture websites because people want to get what they desire at a discount. However, there are so many July 4th furniture deals that people can choose from. Luckily, this list of some of the best 4th of July furniture sales that people can look forward to buying. 
When Is the July 4th Sale?
Every store is different, but some places have already started their July 4th furniture sale. The Autonomous 4th of July sale will be great, so if you want to grab some ergonomic chairs and standing desks, then you should look at this sale. Every person can have the office set up for their dreams. People can buy space-saving furniture for the office, so they don't need to buy large items all the time. 
Additionally, people can buy office furniture at wholesale prices because Autonomous wants to help every business. However, there are tons of different office furniture brands that people can buy from, so they can have a wide selection of what they want in their office. Below are some of the top furniture brands that will be having 4th of July furniture sales in 2022. That way, you can find the right sale for you and your office. 
1. Autonomous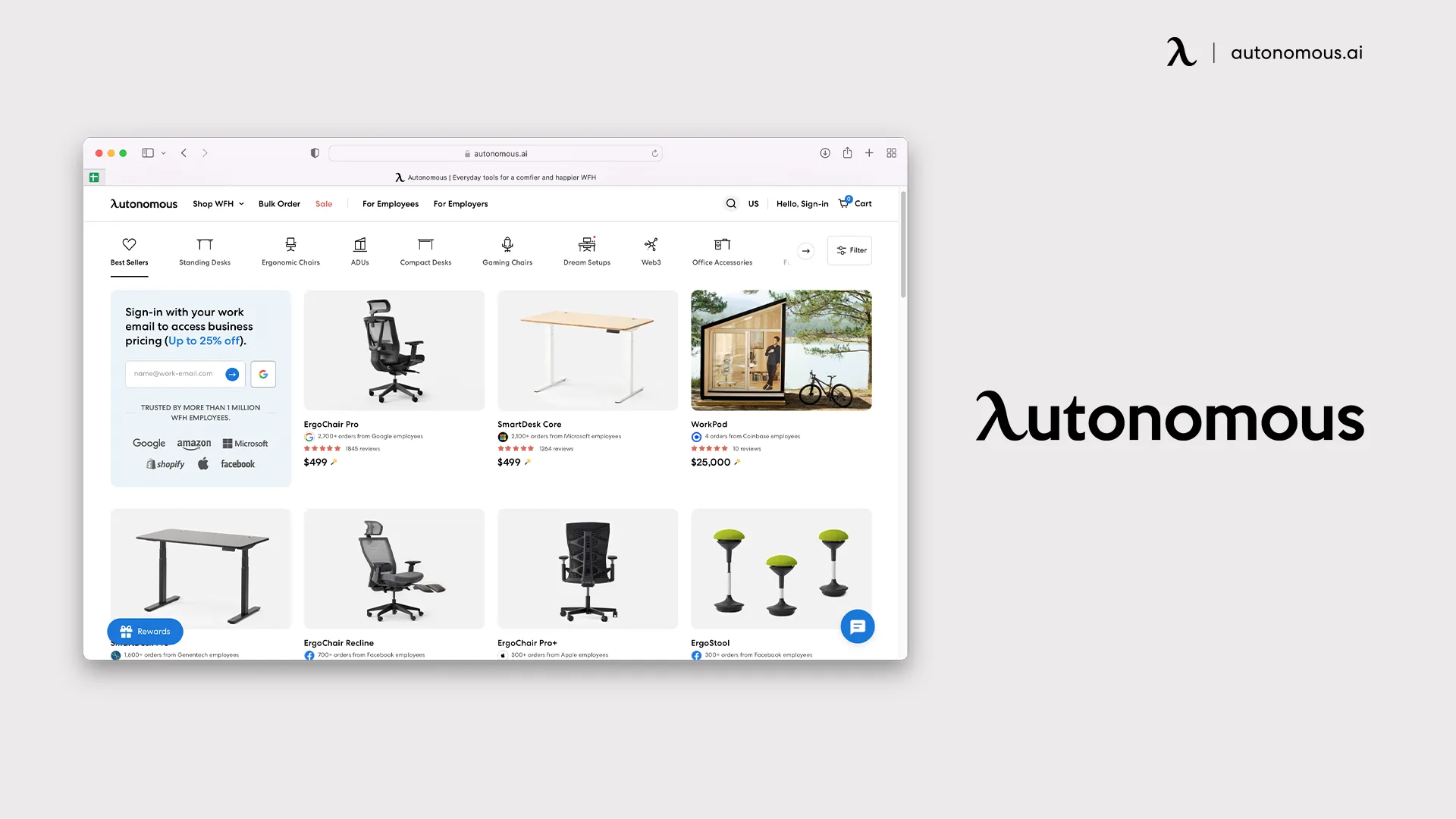 Autonomous is known for ergonomic chairs, standing desks, and revolutionary office equipment. Many people have enjoyed the craftsmanship that comes with these products, which is why people will be looking forward to the July 4th sales furniture. Some of the pieces of furniture that will be listed are below. 
Office Chairs

An office chair can make or break a room. Also, it can make or break a back. When someone is working at their desk for multiple hours a day, they will want to ensure that their back is comfortable. Otherwise, they will be less productive when it comes to their work. It is no surprise that people who are sitting in a bad chair are less productive because they are in pain. 
Also, sitting in a bad chair will give a person a lot of back, neck, and shoulder strain. However, this can be stopped with an office chair from Autonomous because all the chairs are ergonomic. The Autonomous website has 23 chairs to choose from, and they all come in different colors. Also, they are all made to help your back when you're working. 
This is one of the many reasons people love Autonomous office chairs. 
Standing Desk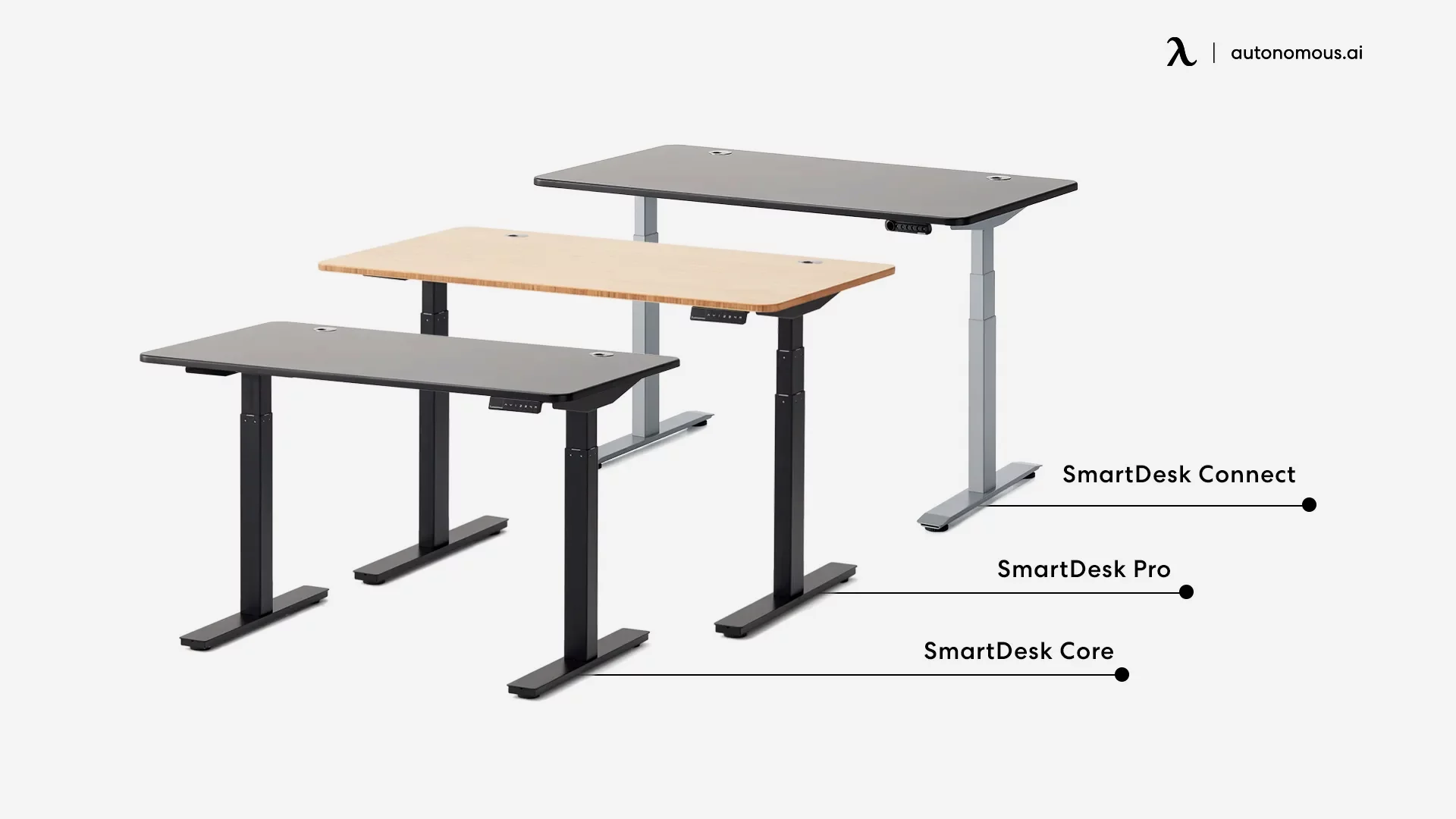 Another great piece of office equipment is the standing desk. People use a standing desk because it is important to change your position throughout the day while you are working. When people are stuck sitting at their desks all day, they are more likely going to cause damage to themselves. Also, staying seated for many hours on end is not good for our knees. 
That is why Autonomous has some of the best standing desks out there. Some of the desks have even been purchased by Microsoft employees. Since people have been working from home, it is essential that they continue to practice safe working conditions regarding their posture. Otherwise, they will hurt themselves dramatically and need to accomplish other tasks to fix it. 
An honorable mention is the SmartDesk Pro because it is one of the bestselling desks by Autonomous. This desk has everything, so people will continue to enjoy their standing desk for many years because the built quality is superb, the functionalities are excellent, and there is a lot of room for people to build the right office setup. These standing desks by Autonomous are a great option if you're considering purchasing a new desk for your office. 
Home Furniture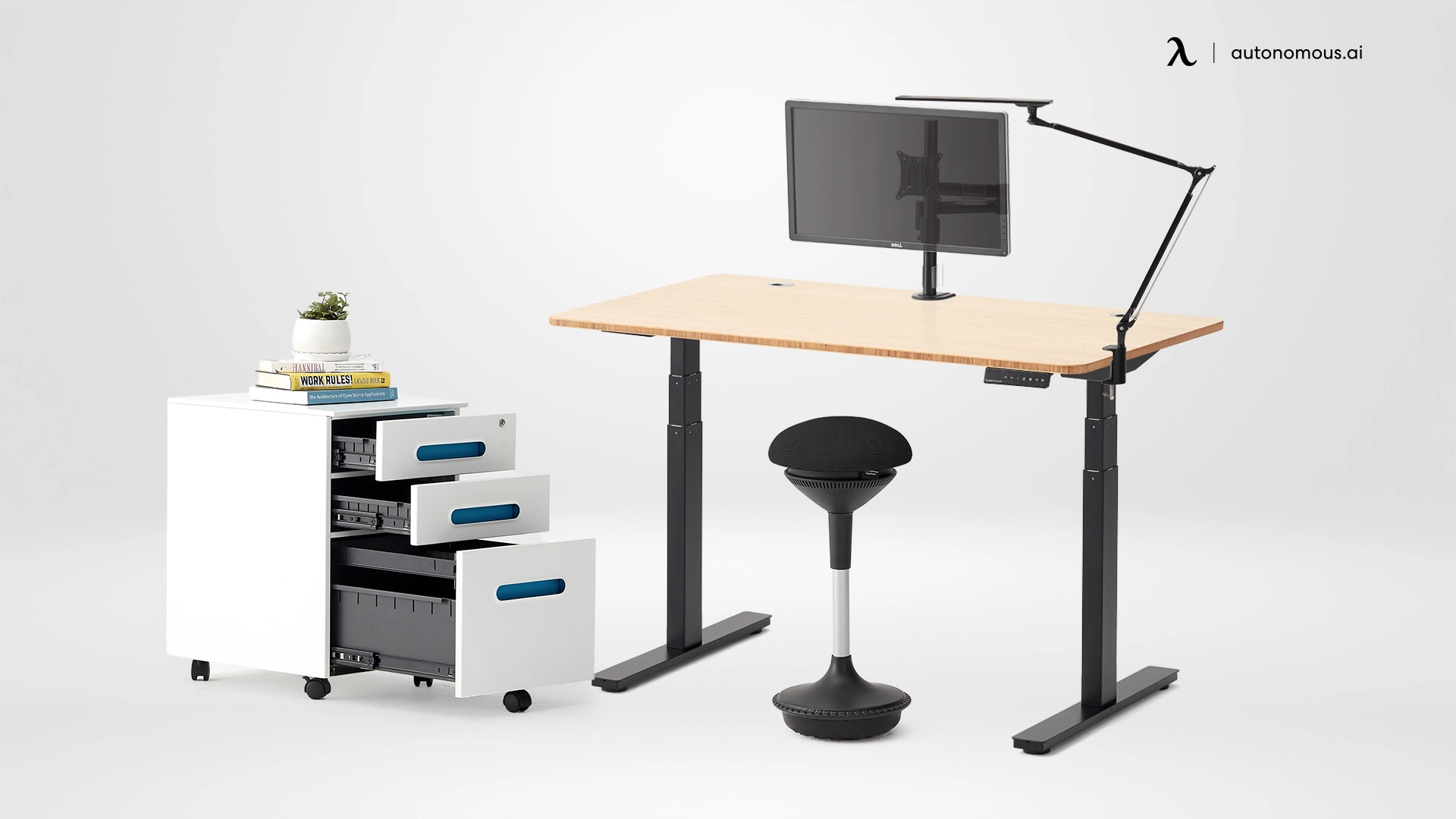 People think Autonomous only sells office equipment, but that is not the case. Instead, people can also buy home furniture from Autonomous now, in their July 4th furniture sales. Autonomous is known for its quality, which is why people have continued to purchase office equipment from the company. However, when Autonomous decided to branch out into home furniture, everyone was impressed with the result. 
There is something for everyone, so you can buy lamps, lights, projectors, digital photo frames, sofas, and more. Honestly, the selection at Autonomous is extensive, which makes a lot of people excited because this company has truly become a one-stop shop for everyone's July 4th sales furniture needs. Everything is chic, trendy, and some even look futuristic, so people will enjoy having these pieces in their homes. 
One honorable mention is the 3-Tier Ladder Metal Bookcase by Autonomous. It will bring a modern contemporary look to any home. People who want a bit of farmhouse chic and modern flair will love this piece because it is the perfect blend of both styles. Also, it has been built to last, so people will enjoy using this piece of furniture for a long time. 
2. Ashley Furniture
Ashley Furniture sells elegant pieces that people have always enjoyed having in their homes. This is because some of these pieces are timeless, so people enjoy them for their entire life. Luckily, Ashley Furniture is also having a 4th of July furniture discount! To learn more about it, keep reading below.
Recliners
Everyone loves a good recliner because who doesn't want to kick back and relax after a long day of work, especially with the summer rolling in at full force? Well, Ashley Furniture has some of the best recliners. You can purchase them in many different materials and different sizes. Moreover, there are so many different colors to choose from – you are bound to find the right one for you. 
This July 4th furniture deal on recliners means that if you buy one, you will get a second one for 25% off. People will eat this deal up because they can buy two recliners for their desired space. Also, many can mix and match their recliners when buying multiple ones. 
Mattresses
Everyone likes sleeping on a cloud, but that can be hard to do when you don't have a comfortable mattress. Luckily, Ashley Furniture is having a sale where there are some mattresses for as low as $129.99! Ashley Furniture mattresses are made of superb quality fabric, which helps everyone sleep comfortably every night. Let's check them out in July 4th furniture sales!
Also, there are multiple different sizes of every kind of mattress. Whether memory foam, plush, a pillow topper, or something else, there is a mattress to choose from. People will enjoy sleeping on their new mattress from Ashley Furniture, especially if they buy it on the 4th of July furniture sales 2022. 
Dining Sets
Many homes want a nice dining set in their kitchen or dining room. However, they can be costly, but not when Ashley Furniture has a big sale for the best 4th of July furniture sales. People can purchase dining sets of many different sizes, colors, and makes. Some of these dining sets will be priced as low as $400, which is a complete steal considering the quality of Ashley Furniture. 
People can buy a dining set that comes with chairs and a bench. However, they may want something more elegant and buy one with chairs that have upholstery on them. Also, smaller options are available for smaller spaces, so everyone can have a dining set that they need when it comes to their space. Overall, Ashley Furniture will have some great pieces for people to choose from. 
3. Lowes
Lowes has a lot of options when it comes to furniture and appliances to go into homes. When looking for the best 4th of July furniture sales, they should also check out Lowes because there is a large selection that people can choose from, so they always have the furniture and appliances they want. 
Refrigerators
Everyone likes to have a fridge that works, but it can be hard to find one on sale. There are many expensive fridges that people would like to buy, but the price tag may be a bit too large. Instead, people should look forward to the July 4th furniture deals because people can save $420 on a GE refrigerator at Lowes. This is a great bargain because then, people can have a reliable and affordable fridge. 
Wall Ovens
Another appliance in July 4th furniture sales that people may want to keep an eye out for is a wall oven. During the pandemic, many people began to complete renovations and remodeling their homes. However, they will also need to buy new appliances and furniture when they've done this. The GE wall oven is a great option, and people can save $333 when they go to Lowes to purchase one. 
Lounge Chairs
The July 4th sales of furniture needs don't stop there with Lowes because people can also buy lounge chairs that have been put on sale. People can save $454.30 on lounge chairs when they go to Lowes for the July 4th sale. This is great for those who want some outdoor furniture for their long weekend needs. 
Also, this is a big saving opportunity because people can buy some great Lowes furniture without the normal Lowes pricing. 
4. Overstock
When it comes to Overstock, many people will be excited about the 4th of July furniture sales 2022 that will be happening in-store and online. Overstock has a lot of different pieces of furniture for people to choose from, so these discounts will be greatly appreciated. Everything listed below will have up to 70% off for the July 4th sale. 
Area Rugs
Since many houses have hardwood, laminate, or tile flooring, people have been looking for area rugs that they can use to tie everything together. Area rugs are a great way to add a soft cushion for your toes when walking around in a room. Also, they can be an excellent way for any interior design needs. 
Living Room Furniture
Overstock will have sales on all living room furniture. If someone wants to look at the sofas, chairs, coffee tables, and more, they will be able to and receive a discount as well. This is perfect because those renovations will be able to have brand new furniture that everyone will be able to enjoy when they step into the living room. 
Bedding
The 4th of July also means that summer is here, and many people like to swap out their bedding for some light-colored ones. This is a great way for people to bring that summer feeling into their bedroom. That is why many people will enjoy the Overstock bedding on sale for the July 4th deals. This is the perfect time to upgrade your bedding game so that you can get that summer feeling. 
Patio Furniture
Lastly, the July 4th sales furniture also includes patio furniture. People will be able to use the sales at Overstock to buy brand new patio furniture, which is what everyone likes for the long weekend! People can use their new furniture while grilling on the barbeque or watching the long weekend fireworks go by. Either way, this is a great time to buy that new furniture. 
Conclusion
These have been the four best 4th of July furniture sales that people will appreciate when they go live. With these bargains, everyone will have a chance to buy furniture for their living room, kitchen, bathroom, bedroom, and patio. To bring in the long weekend, you should have a look at some of the stores mentioned above because then, you'll see what you can make some use of.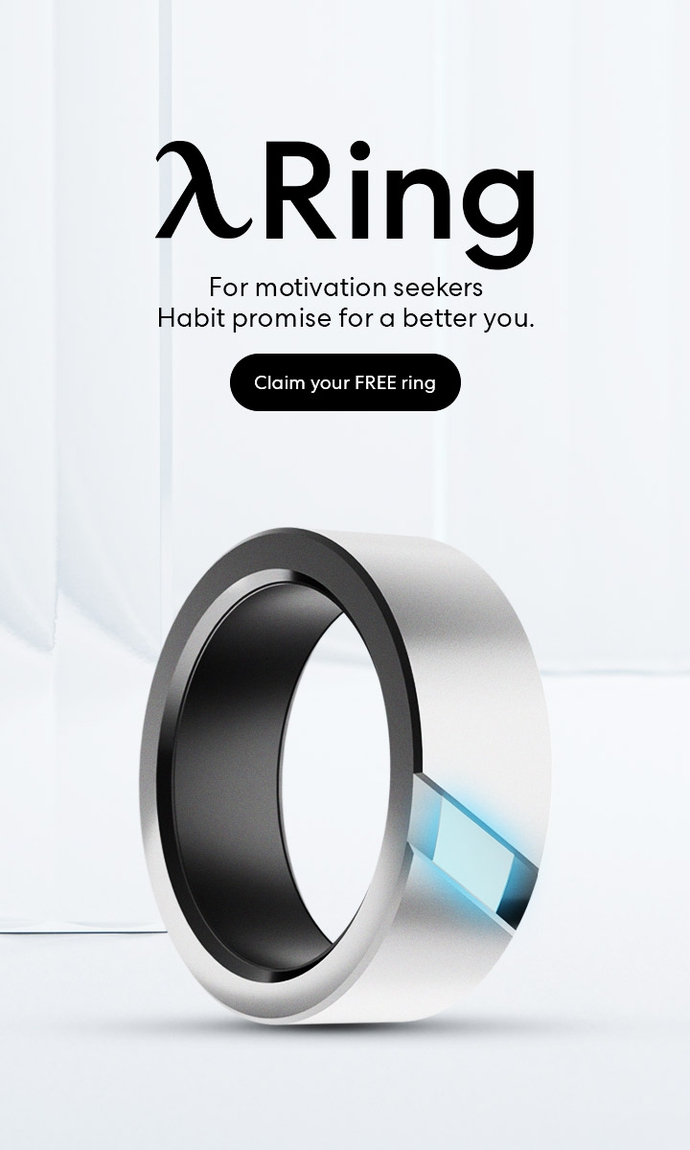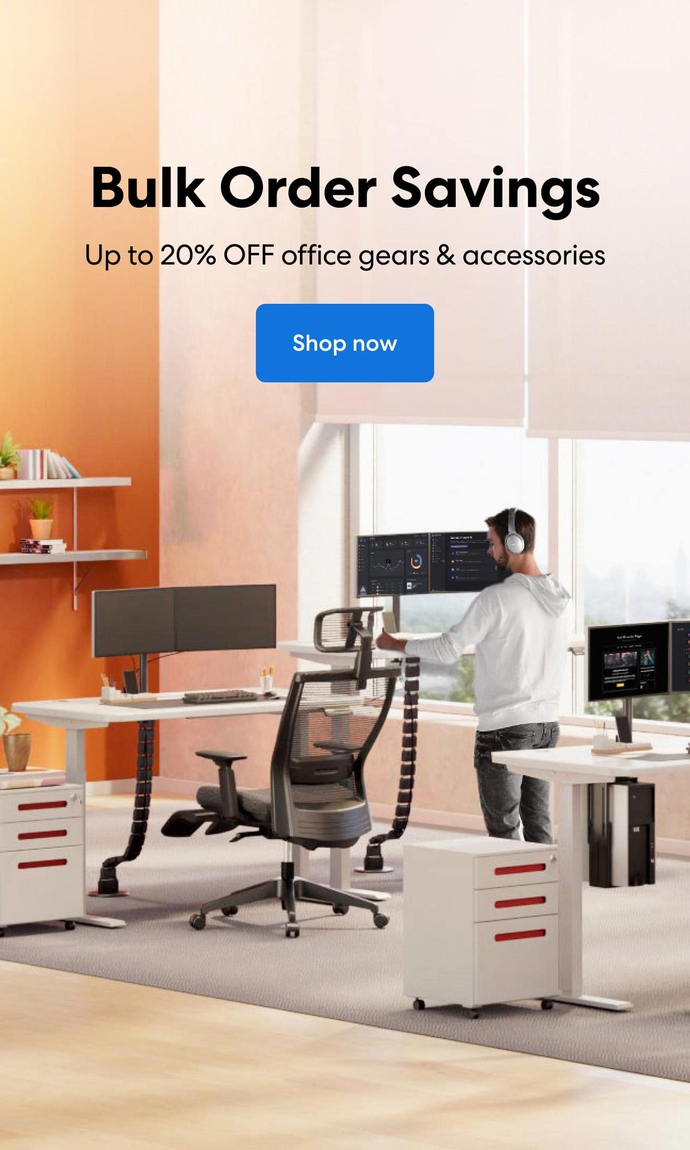 Subcribe newsletter and get $100 OFF.
Receive product updates, special offers, ergo tips, and inspiration form our team.