Workplace Inspiration
Timeless Elegance: The Beauty of Traditional-style Houses

Autonomous
|
Jun 21, 2023
243 Views
There are various styles of houses, but the beauty of traditional-style homes remains unmatched. With intricate handwork and unique elements that draw inspiration from different eras, old-style homes exude charm and elegance even in the 21st century. 
While they are wonderful to live in, homeowners often face challenges, especially when they require additional living space. Many refuse to sell their traditional houses and move to a more modern place or undertake expensive renovations, fearing that it would ruin the home's aesthetics. 
In this article, we will explore what a traditional-style house is and its history. We will also discuss how it sets itself apart from other architectural styles. 
We will also review the top three Autonomous ADUs that offer an excellent solution for adding more living space to traditional homes without incurring heavy expenses. 
What Is a Traditional-style Home?
In a traditional-style house, you can expect to find the perfect combination of symmetrical facades, balanced window placements, grand entrances with ornate detailing, and sometimes even elegant columns. 
Upon entering a traditional-style house, the interior exudes warmth and comfort. These homes often feature well-defined spaces with distinct purposes, such as formal living rooms, dining rooms, and cozy family areas. 
In old-style homes, you can see the attention to detail in the intricate moldings, woodwork, and paneling on the walls. The use of rich hardwood flooring further adds to the sense of elegance and tradition. 
Traditional-style homes often boast a sense of timelessness through their carefully crafted architectural details. Elaborate crown moldings, coffered ceilings, and wainscoting create stunning visuals giving the interior an elegant look. 
On the other hand, fireplaces with ornate mantels in old-style homes serve as focal points, bringing in a sense of coziness and nostalgia.
The color palette leans towards warm and earthy tones, providing a comforting backdrop that complements the overall design. 
These types of homes also embrace the concept of outdoor living. They often feature expansive porches, verandas, or balconies, allowing residents to connect with nature and enjoy the surrounding landscape.
The History of Traditional-style Houses
You can trace the origins of traditional-style houses to ancient civilizations. The ancient Egyptians, for example, constructed homes with flat roofs, thick mud-brick walls, and courtyard designs. It demonstrated their mastery of structural stability and functional design. 
As time progressed, various architectural styles emerged in different regions around the world. 
In Europe, ancient Greece and Rome played a significant role in shaping the aesthetics of traditional-style homes. The symmetrical facades, ornate detailing, and proportionate designs became hallmarks of classical architecture.
During the Medieval period, the architectural style shifted towards the Gothic, with its pointed arches, ribbed vaults, and towering cathedrals.
These influences eventually made their way into residential architecture. It gave rise to old-style homes that embraced intricate stone carvings, timber frames, and steeply pitched roofs. 
The Renaissance period brought a revival of classical architecture, reintroducing elements of ancient Greece and Rome. The houses of this era often featured grand facades with columns, arches, and pediments. 
In subsequent centuries, various architectural movements and styles left their mark on traditional-style houses. The Georgian period in the 18th century preferred balanced proportions, sash windows, and restrained ornamentation. 
On the other hand, the Victorian era embraced a more eclectic approach, combining elements from different historical styles. 
In the United States, traditional-style houses took on their own unique characteristics. The colonial-style homes, inspired by European architecture, emerged during the country's early settlement. These homes often featured symmetrical designs, dormer windows, and central chimneys. 
Today, architects and homeowners continue to draw inspiration from historical designs. At the same time, they're adding modern amenities and personal touches to create a seamless blend of the past and the present.
How Do Traditional-style Homes Differ from Other Architectural Styles?
While modern architectural styles may prioritize innovation or unique interpretations, traditional-style homes tend to embrace a more familiar approach. 
Here are the critical differences between traditional-style homes and other architectural styles: 
The Aesthetic Characteristics Are Different
A traditional-style home often features symmetrical facades and balanced proportions. 
On the other hand, modern architectural styles may lean towards asymmetry, unconventional shapes, or avant-garde design elements. 
There Is Historical Inspiration Behind Traditional Homes
A traditional-style house draws inspiration from historical architectural periods and often reflects the characteristics of specific areas or regions. 
In contrast, other architectural styles may prioritize contemporary or futuristic design trends with less emphasis on historical references. 
The Use of Materials and Construction Methods Differ
A traditional-style home typically employs durable materials such as brick, stone, or wood. 
On the other hand, other architectural styles may incorporate unconventional materials, innovative construction methods, or a mix of traditional and modern materials. 
The Interior Layout Between the Two Is Poles Apart
A traditional-style home often features intricate moldings, woodwork, and paneling. 
In contrast, other architectural styles may prioritize open floor plans, flexible spaces, or minimalist aesthetics.
There Is a Sense of Continuity
A traditional-style house tends to carry a sense of familiarity and comfort, appealing to those seeking a timeless and classic living environment. 
On the other hand, other architectural styles may emphasize innovation and individuality, appealing to those who prefer a more contemporary or unique living experience.
What Interior Design Features Are Common in Traditional-style Homes?
A traditional-style house has distinctive interior design features, some of which include the following: 
Crown Molding and Trim
The elaborate crown molding, baseboards, and trim work are hallmarks of traditional interior design. These decorative elements add depth, visual interest, and a touch of refinement to walls, ceilings, and doorways.
Wainscoting and Paneling
The wainscoting, often made of wood, is a traditional feature that enhances the lower portion of walls. It provides both a decorative and functional purpose. 
Raised paneling is another common feature, especially in formal areas like dining rooms or studies, adding a sense of sophistication.
Fireplace and Mantel
A traditional-style home often includes a fireplace in living rooms or gathering spaces. It serves as a centerpiece, featuring intricate detailing, carved woodwork, or decorative stone.
Classic Architectural Details
A traditional-style home embraces architectural details such as arches and columns. It adds a graceful touch and brings a sense of grandeur to the living space. 
Wood Flooring
The traditional interior design favors hardwood flooring, which adds warmth and natural beauty to the space. 
Oak, cherry, and walnut are popular types of wood used in traditional-style homes. To add a visual appeal, the flooring may feature intricate patterns, such as herringbone or parquet. 
Rich Fabrics and Textiles
The traditional interiors often feature luxurious fabrics and textiles. Damask, brocade, or floral patterns are commonly used in upholstery, curtains, and draperies. 
These fabrics are typically rich in texture, adding depth and a sense of luxury to the living space. 
Formal Dining Room
A traditional-style home often includes a separate formal dining room. This dedicated space is excellent for hosting elegant dinners and parties. It features a large dining table, upholstered chairs, and a chandelier.
Chandeliers and Sconces
Lighting plays a crucial role in traditional interior design. With its intricate designs and ornate detailing, chandeliers are a crucial part of old-style homes. 
The wall sconces that feature decorative elements and soft lighting provide additional illumination and enhance the overall ambiance. 
Traditional Furniture
You'll find furniture pieces that reflect classic design aesthetics in traditional-style homes. These include the Wingback chairs, tufted sofas, and clawfoot tables.
Color Palette
Traditional interior design typically favors a warm and neutral color palette. 
Earthy tones, such as beige, cream, taupe, and brown, provide a comforting backdrop. On the other hand, you'll find deeper shades of red, green, or blue used as accents. 
These colors create a sense of timelessness and allow the architectural details and furnishings to take center stage. 
Autonomous ADUs: Blending Traditional Homes with Modern Aesthetics
As real estate prices continue to rise, homeowners are facing the challenges of complex renovations, while the soaring costs can be overwhelming. 
However, with the prebuilt ADUs (Accessory Dwelling Units), you don't need to worry about any of that. You can add more living space to your property while effortlessly integrating it with the charm and aesthetics of your traditional house. 
With a range of options to choose from, including the StudioPod, WorkPod, and WorkPod Lite, the prebuilt ADUs offer a cost-effective solution that doesn't require purchasing more land. 
Whether you're looking for home office pods or studio pods, these options from Autonomous provide a variety of features that cater to different needs. 
Let's explore how these prefab studios seamlessly blend with the existing architecture of the traditional houses, providing an affordable backyard ADU solution. 
Autonomous StudioPod
The StudioPod is a versatile prefab studio that serves as an affordable backyard ADU. It offers a private and customizable space. 
With its convenient setup, including various types of furniture, this ADU caters to different needs. It's the perfect solution for a home office, an extra living space, or even for generating passive income by renting out the property on Airbnb.
The StudioPod seamlessly embraces the style of your traditional house, becoming a seamless addition to your backyard. It includes all the necessary sockets and connections for climate control and electricity, ensuring comfort and convenience. 
Equipped with mood lighting featuring three different color modes, it adds a touch of ambiance to the living space. 
With its exterior featuring a waterproof vinyl siding layer, the StudioPod is both weather-resistant and aesthetically pleasing. On the inside, you'll find that the eco-friendly honeycomb paper acts as excellent insulation and soundproofing. 
The StudioPod is not only practical and functional but also extremely durable, thanks to its sturdy steel frame. It is more durable than the standard wooden frames found in most ADUs. 
By providing the necessary features and protection, the StudioPod offers a fantastic way to add a modern living space that blends perfectly with the aesthetics of old-style homes.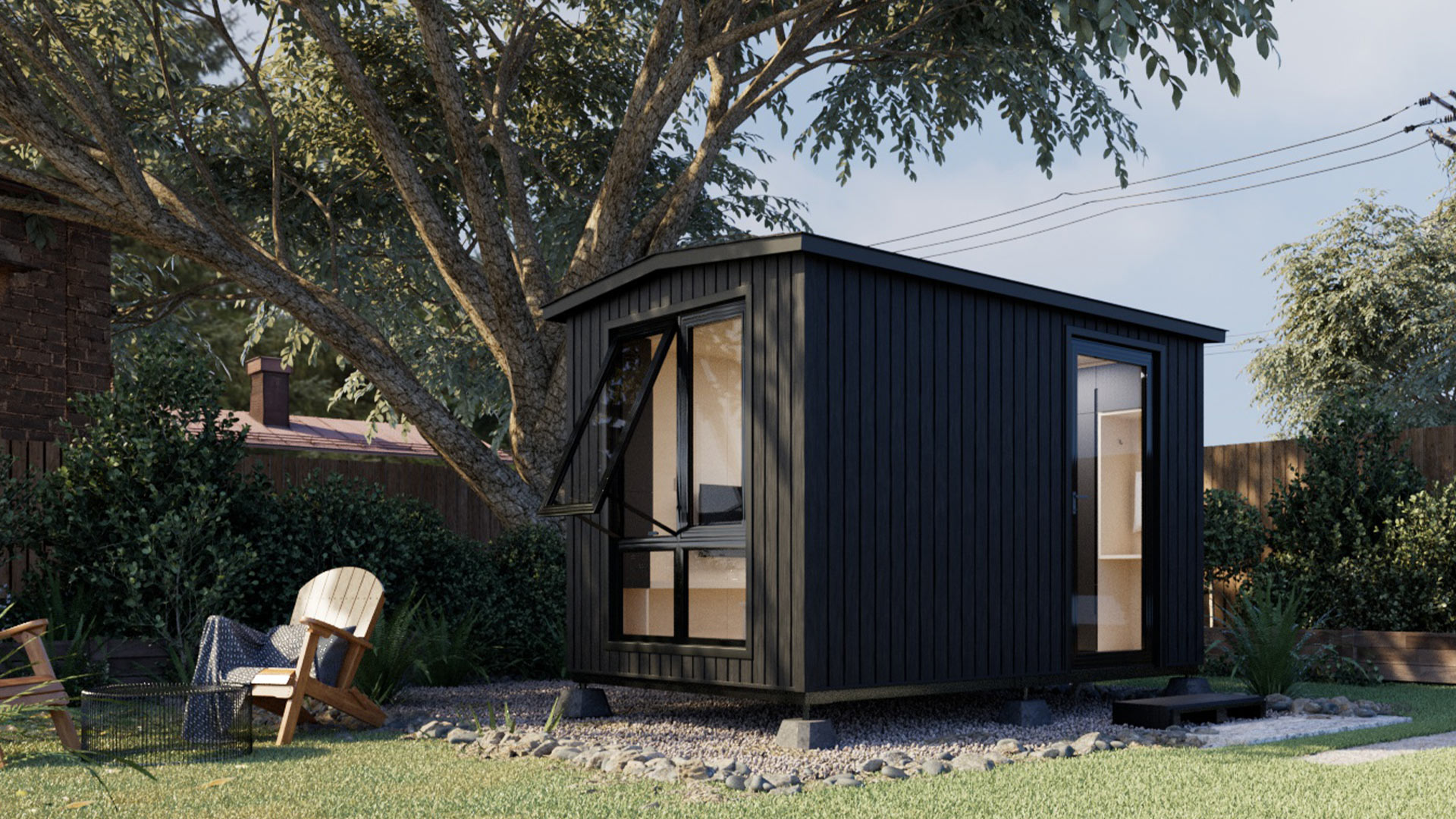 Dimension
8'4"W x 12'6"L x 9'10"H
Floorspace
105 square feet
Ceiling height
7'3"
Weight capacity
2.9 tons
Pedestal
18"W x 43"L x 7"
Window & door material
Powder-coated aluminum,  5/16" tempered glass
Material
Siding: plywood 1/2", steel frame, honeycomb paper, plywood 3/8", bitume, housewrap, vinyl siding
Roof: roof shingles
Floor: plywood
Pedestal: steel frame & wood plastic composite
Electrical devices
RCB, Wall outlet, Ceiling light switch, Ceiling light, Ventilator switch, Ventilator, Ethernet wall port, 66ft power cable with 2 connectors
Include
Optional: Cabinet, Desk, Small & Big Bookshelf, TV Shelf, Foldable Sofa Table, Convertible Sofa Bed. Always included: Electrical Cabinet
Power input
Maximum voltage : 110V AC (US standard)
Maximum current : 25A
Maximum power dissipation : 2750W
Autonomous WorkPod
The WorkPod offers a dedicated workspace that seamlessly blends with the traditional house. Serving as a garden office pod, it provides a sound-insulated zone where you can immerse yourself in work without distractions. 
With its floor-to-ceiling windows, you can enjoy the inspiration of nature while maintaining focus. The WorkPod comes fully wired and comes with the necessary furniture for an ergonomic workspace setup. 
If you're not looking for a workspace, don't worry, as this prefab studio is so versatile that you can transform it into a games room, a relaxing zone, or an exercise studio. It offers instant connectivity, warm lighting, and convenient outlets for all your gadgets and appliances. 
The materials used in the construction of this pod ensure durability and protection from harsh weather conditions. Its adaptable foundation can accommodate uneven ground, making it suitable for different types of surfaces. 
With the WorkPod, you don't have to worry about it standing out in your backyard. Its modern aesthetics goes well with the look of traditional-style houses.
Dimension
8'6''W x  11'9''L x 11'H
Ceiling height
6'10'' to 9'4''
Window material
Wooden frame, 5/16" tempered glass
Door material
Anodized aluminum frame,  5/16" tempered glass
Material
Siding: bitumen, housewrap, vinyl silding
Roof: bitumen, housewrap, shingles roof
Floor: plywood
Balcony: composite wood
Include
Optional: SmartDesk Connect, ErgoChair Pro+, Dual Monitor Arm, Cable Tray, Steel Cabinet, Anti-Fatigue Mat. Always included: Electrical Cabinet & Bookshelf
Floorspace
98 square feet
Capacity
2.9 tons
Autonomous WorkPod Lite
If you're looking for an affordable option, you can't go wrong with the WorkPod Lite. 
This inexpensive prefab home, designed with sleek lines and cost-effective materials, embraces minimalism while remaining budget-friendly.
With the WorkPod Lite, you can shut the door on noise and distraction and enjoy complete privacy. 
Engineered to accommodate different needs, it can serve as a home office, extra living space, an exercise studio, or a relaxing room. 
Pre-wired and equipped with multiple outlets, the WorkPod Lite allows you to personalize the space effortlessly. Its prefabricated foundation, consisting of solid steel framing, offers year-round protection. 
The straightforward assembly process allows you to move in and start using your WorkPod Lite in just two days. 
Best of all, it complements the aesthetics of traditional-style homes, making this ADU a fantastic investment for anyone looking to add more living space to their property.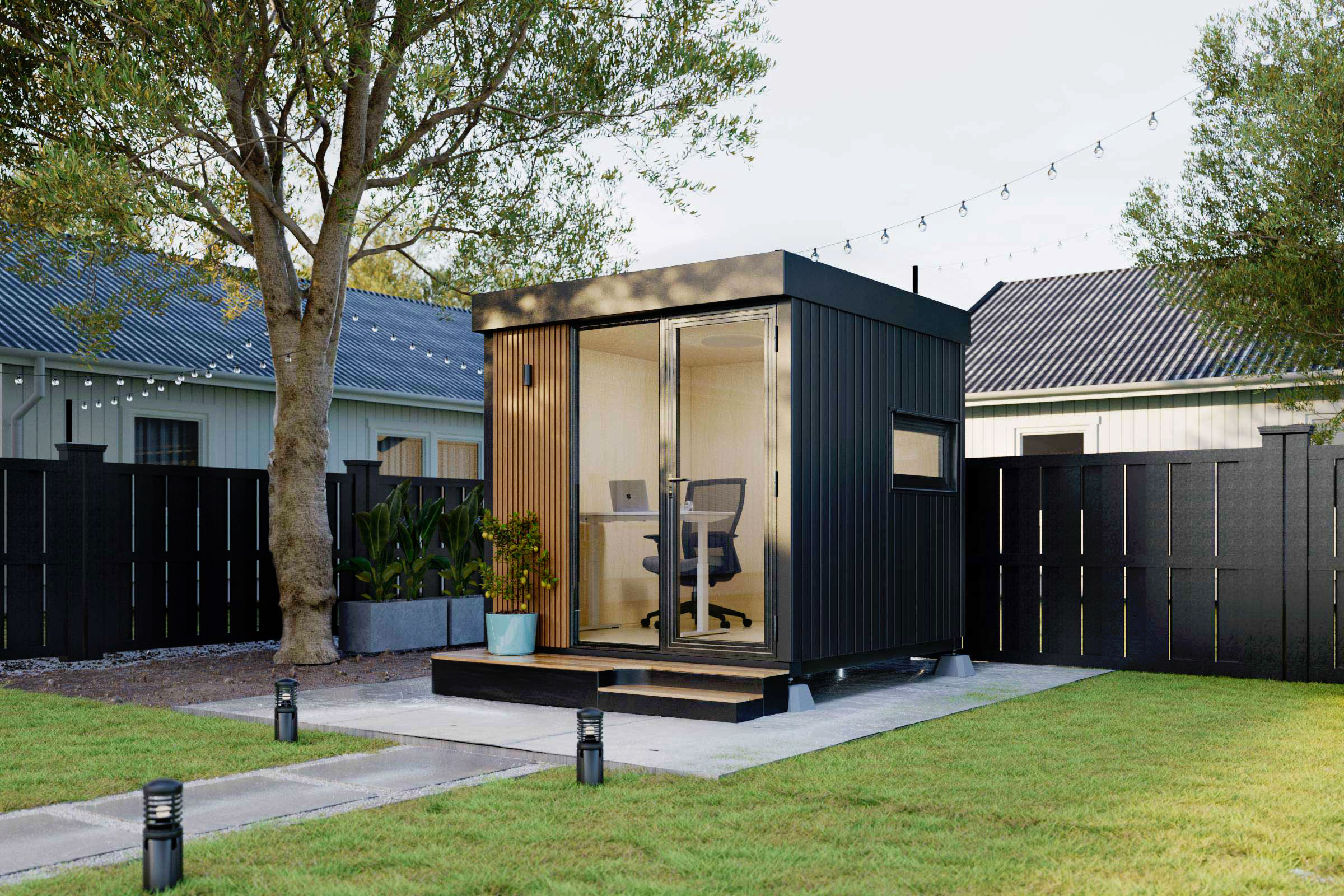 Dimension
8.7"W x 8.12"L x 9.3"H
Material
Window and door: powder-coated aluminum, 5/16-inch tempered glass
Siding: plywood 1/2-inch, steel frame, honeycomb paper, plywood 3/8-inch, bitume, housewrap, vinyl siding
Roof: metal roofing
Floor: plywood
Balcony and Pedestal: steel frame and wood plastic composite
Pedestal
24"W x 103"L x 9"H
Electrical devices
RCB, Wall outlet, Ceiling light switch, Ceiling light, Wall light, Ethernet wall port, 66ft power cable with 2 connectors
Weight capacity
2.3 tons (including Pod body)
Floorspace
80 square feet
Ceiling height
7.3-inch
Final Thoughts
These Autonomous ADUs serve as cheap prefab homes that blend perfectly with various styles of houses, including traditional homes. Whether you have a colonial, Victorian, or any other traditional-style house, these prefab backyard studios complement the existing architecture without standing out. 
They provide an ideal solution for growing families that are looking for additional space without incurring heavy expenses or compromising on the traditional charm of their homes. 
With their thoughtfully designed interiors and durable exteriors, the Autonomous ADUs enhance the functionality and versatility of traditional houses. This makes these units the perfect modular guest houses or living spaces in your backyard.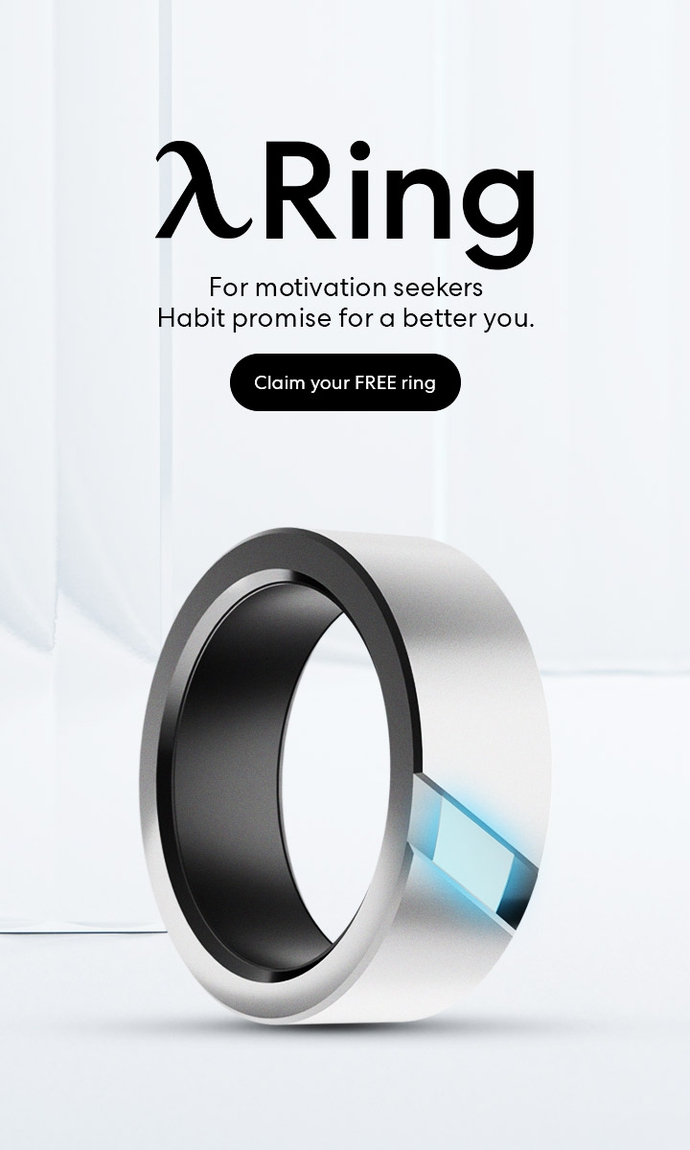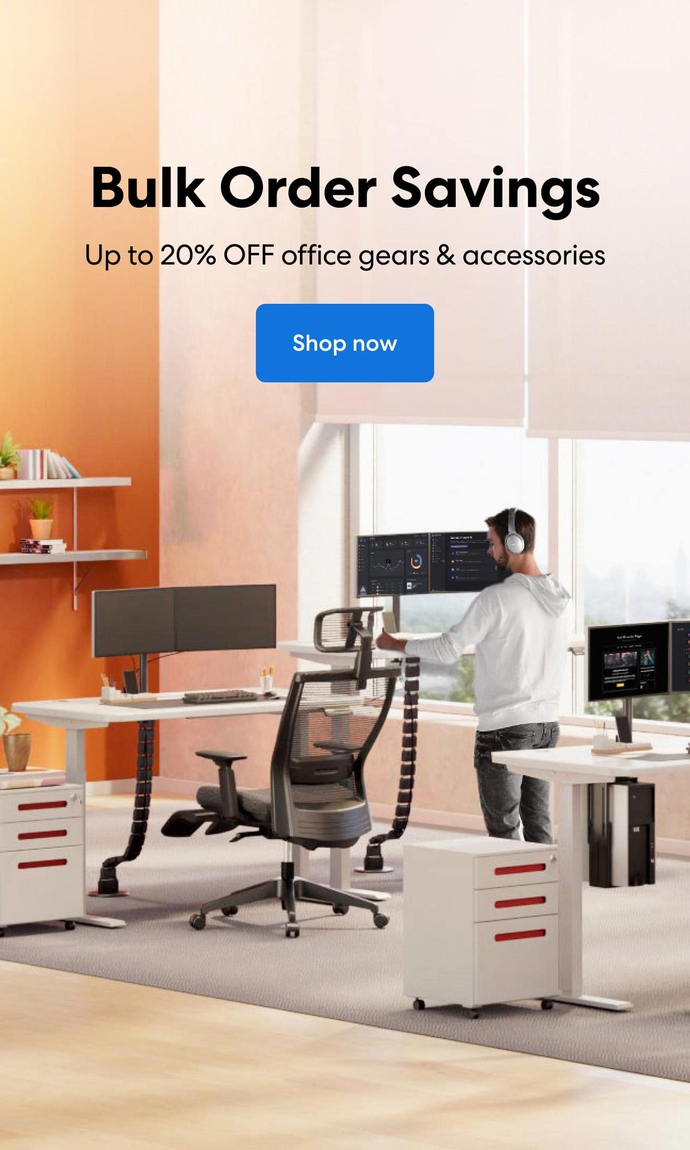 Subcribe newsletter and get $100 OFF.
Receive product updates, special offers, ergo tips, and inspiration form our team.