Black Friday is generally the day to find the best deals of the year, especially on things such as TVs and other electronic devices. Will there be decent Black Friday treadmill deals to speak of this year? To write this piece, we looked through the internet and different local stores to try and find Black Friday deals for treadmills in 2023. 
Treadmills tend to be an item that will be around the house for a while. Knowing that, maybe finding the cheapest treadmill on sale for Black Friday is not the most important thing. What we've done is look at multiple options that are decent treadmills and are set at a discount price for this upcoming Black Friday.  
Is Black Friday a Good Time to Buy a Treadmill?
It's not uncommon to find a treadmill on sale for Black Friday. The problem with Black Friday deals, in general, is that sometimes buyers can't trust that they are getting a good deal if they don't know the original price of that item. 
We looked through multiple treadmills that promise to be on sale on the Friday after Thanksgiving and came up with a list of the best overall deals. 
There's a bit of something for everyone on this list. Some of these options may not be directly comparable to each other because they offer a completely different experience. Whether you're looking for an under-the-desk walker or a high-performance treadmill, there are decent options for you here.
The Best Black Friday Treadmill Deals
1. Walkingpad Foldable Walking Treadmill C2 - Best Deal on Treadmill
This Walkingpad Foldable Walking Treadmill C2 from Autonomous is currently on sale with a 30% price drop. It's a small portable treadmill that can work great for people who want to work out in the middle of the workday. The option is basically designed to be paired in a standing desk with a treadmill combo. 
When paired with a standing desk, you can mitigate this treadmill's biggest issue, which is the lack of armrests or support. Some people may certainly feel uncomfortable using any treadmill without anything to hang onto if they lose their balance.   
This mini treadmill comes equipped with many unique add-ons that prove it's made with top-of-the-line technology. The speed can be regulated through an app or a remote control. It will also regulate the speed automatically if the person is standing at the front or back of the treadmill to prevent potential accidents. 
Another cool feature about this particular treadmill is the fact that it comes in a variety of colors. When folded, it can be an asset to the room in a way that many other options on the list won't be. It's so small that even if you don't decide to push it under the bed or keep it in the closet, it won't look as much out of place as other options will.
2. Horizon Fitness 7.8 AT Treadmill
The Horizon Fitness 7.8 AT Treadmill is truly an asset that can be considered high-intensity fitness equipment. This treadmill can allow users to reach speeds of over 12 mph. With this increase in performance also comes a considerable upgrade in the price department, which may not be as welcomed. 
This treadmill on sale for Black Friday will set you back right around 2,000 dollars. According to the official site, the original price tag on this item usually hovers around 2,700 dollars. Could we trust that information and say we're looking at a true Black Friday treadmill sale? Maybe not, but let's just give the brand the benefit of the doubt for the sake of this list.
One of the best things about many of these Horizon Fitness options is that they can connect with the best fitness apps on the market today. Anyone unfamiliar with the concept may do well to remember the peloton bike case during the pandemic. Essentially, this treadmill will allow you to connect it to other devices via Bluetooth and synchronize with running apps to track your progress.   
Something unique about this treadmill that is worth mentioning is that the manufacturer offers different delivery types. If you want the treadmill to be delivered right to your doorstep, that's the basic package, but you could upgrade to have it delivered directly to a room in your house. The most expensive delivery method comes with full assembly.
3. BowFlex Treadmill 7
When BowFlex released this treadmill, the biggest selling point was the incline capacity. The treadmill can increase its incline by 15%. The design is also meant to help a person running with the incline not to feel so much pressure on their joints. BowFlex says the treadmill features their Comfort Tech™ deck cushioning technology, which is what provides these benefits.
This is another option that's meant for high-intensity workouts. You'll likely find this treadmill on sale for Black Friday, but maybe for the wrong reasons. The brand has discontinued this model in favor of more modern ones. 
The treadmill and features we discussed, such as the deck cushioning, can still allow serious runners to get a great workout. It's being discontinued, though, because its "entertainment" features are a bit outdated. There's a 7" interactive console with a touch screen on this treadmill that looks the part but may not allow runners to connect to the updated versions of their favorite apps. 
This treadmill used to be on sale directly from the BowFlex site at right around 1,600 dollars. The original manufacturer is out of stock and won't be producing more of these. As mentioned, these treadmills may appear on a clearance sale for Black Friday this year. If that's the case, it will likely be the last time they are available apart from the used options that are out there.
4. Echelon Stride Sport Compact Treadmill
The Echelon Stride S treadmill is a mixture of the two high-performance options on the list so far and the walking pads from Autonomous. We say this because the treadmill can fold to fit in smaller storage spaces. When fully extended, it can reach speeds of up to 12 mph and wear out runners in a way that the walking pads just wouldn't. 
If you can get the best of both worlds with this treadmill, does this make it the best on the list so far? The biggest issue with this treadmill, apart from the fact that it doesn't seem to be able to take as much punishment as the BowFlex option, is that it costs 500 dollars more than that option. 
That's our biggest doubt with this particular treadmill. Does the fact that the treadmill can fold rather neatly to fit potentially under a bed make it worth 500 dollars more than premium options? 
Now, there may be a bit of a saving grace for this treadmill: it's on sale this Black Friday. Echelon is running a site-wide sale that grants buyers a 15% discount on their products. That would still put this treadmill around 250 dollars above the sales price for the other options. 
High-performance runners could still benefit a bit more if they found the BowFlex treadmill on sale on Black Friday.
5. Walkingpad Foldable Walking Treadmill A1 PRO - Best Deal on Treadmill
Another treadmill from Autonomous, this Walkingpad Foldable Walking Treadmill A1 PRO, is a step above the previous option on the list. When buying this treadmill on Black Friday, you can expect up to a 35% discount. Currently, it sells for only 40 dollars more than the C2 model. 
The upgrade to the A1 Pro model will grant you a wider walking area, which many people can certainly appreciate. It also holds more weight than the previous option on the list. The increase in weight capacity is about 10 pounds, which may not seem like much, but over time, it can lead to better durability. 
Both Autonomous options on the list so far allow users to jog at a maximum speed of 3.7 miles per hour. If you need to get a better sense of what the best average treadmill speed by age is, we recommend taking a look at the link. This treadmill is again a better option for people who want to get in their walking hours while at the office. 
Will it be the best option for people who like to jog but can't do it outside during this time of year because of the cold weather? Probably not, but this treadmill is built to be one of the quietest under-desk treadmills on the market. It's unfair to compare it to a treadmill that all-star athletes will need to use.
6. Sunny Health Foldable Manual Walking Treadmill
People who want to see if the benefits of walking on a treadmill for 30 minutes are real but don't want to spend too much money to find that out will love this option. This Sunny Health treadmill is currently on sale for 179.99 as part of the company's Black Friday promotion. 
There are a couple of interesting features that this treadmill offers. It has a set incline of about 13%. There's no way to adjust the incline; that's how the treadmill is designed. The incline can make these walks a bit more challenging for people, but it can also affect the product's durability. 
The manufacturer directly states on their site that people can, in fact, jog on this treadmill, but what they fail to do is provide the maximum speed at which it operates. Customer reviews and just plain eyesight reveal the obvious truth about this product. If you want it to last, don't try to jog on it! 
With the set incline, if you press down hard on it consistently, it breaks apart rather easily. Another thing that we didn't love was the folding element. It folds upwards and a bit awkwardly because of the incline. Technically, you could fold it and then slide it under the bed, but if anything presses up against it, it could break rather easily.
7. Sperax Under Desk Treadmill
It's another low-cost option that's currently on sale with big promises for potential customers. These promises include the idea that this treadmill can hold up to 280 pounds. Also, the manufacturer claims that people could run at speeds of more than seven mph. 
Many users have disputed the speed promises. What happens is that the LED display on the treadmill will show that the belt is moving at seven mph, yet you'll still be walking. Effectively, this product is more of a walking-under-desk treadmill similar to the first two options from Autonomous.  
The discount the company has been offering for a couple of months and will likely continue to offer through Black Friday puts this product at 350 dollars. That's a little bit under what the two Autonomous options go for. 
However, this treadmill doesn't offer the smart track features or the Bluetooth compatibility that the autonomous options do.  
Also, this Sperax treadmill would be an upgrade from the Sunny Health option because it's more durable. However, it's a class below the Autonomous options in terms of portability and lacks many of the interesting technological features that those walkers bring to the table.
8. YDZJY Walking Pad Treadmill
The final option on the list is another under-desk treadmill. This model seems to be a bit on its way out, and that's why the price is currently so low. You could find this YDZJY Walking Pad Treadmill for a bit under 200 dollars. 
Compared to the other predominantly walking treadmills, this one is longer and a bit thicker than some of the other options. This makes it a bit less portable because it doesn't bend at all. The fact that it has a longer belt gives the runner a bit more reaction time if things go south. 
This walking pad is a much safer option when it's under a desk, and the person using it has something to hold onto. It doesn't feature the automatic speed reduction technology that the first two options on the list do. Without the extra support, it could be dangerous, especially for older people.  
There are not too many features that will make this walker stand out. However, this option makes sense if you want to put a walker under your standing desk to get some exercise in and don't want to pay too much money for it. It's a better quality product than the Sunny Health Foldable treadmill, which is directly within its price range.
In conclusion, the Black Friday treadmill deals of 2023 present an excellent opportunity for fitness enthusiasts to find high-quality treadmills at discounted prices. Shoppers can expect to save on various models from reputable brands and secure a reliable and effective workout solution for their home. Whether you're looking for advanced features, budget-friendly options, or anything in between, the Black Friday sales offer a chance to invest in your fitness goals without breaking the bank. Be sure to research, compare deals, and make the most of this annual shopping event to find the best treadmill for your needs.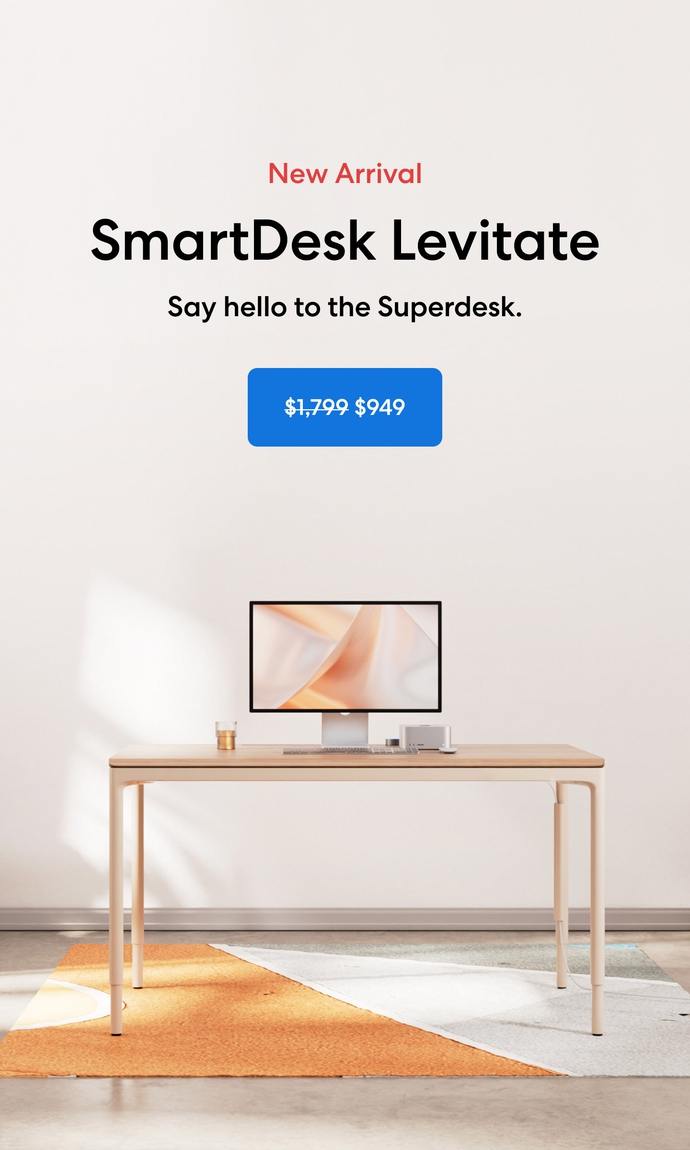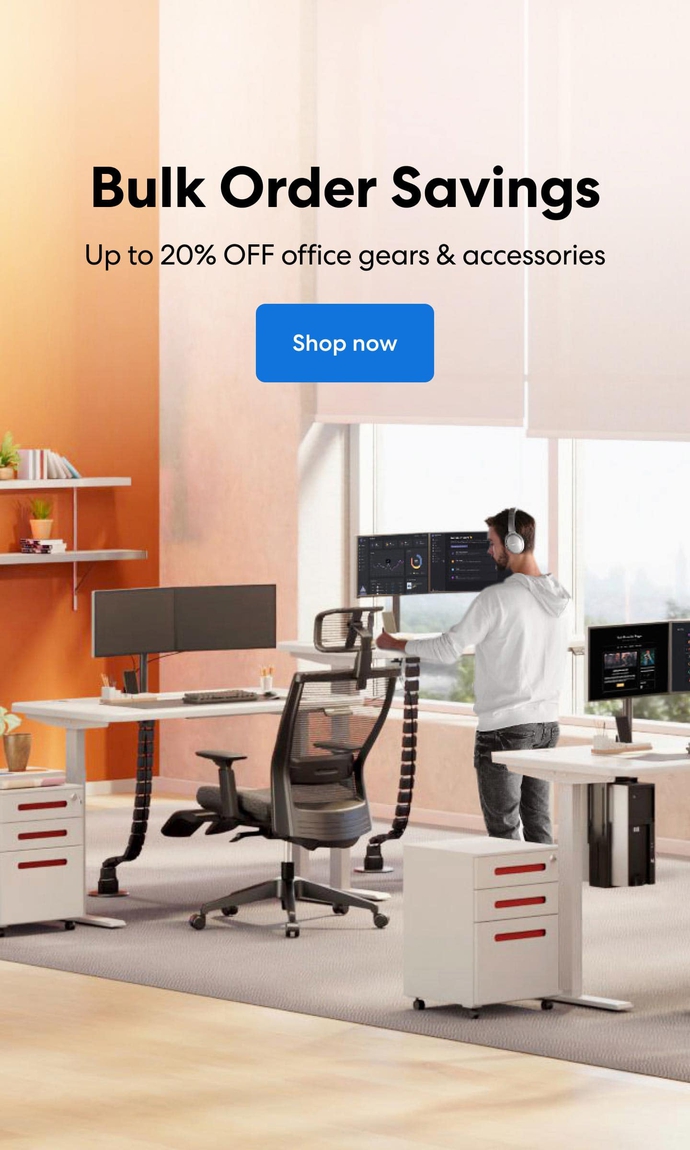 Subcribe newsletter and get $100 OFF.
Receive product updates, special offers, ergo tips, and inspiration form our team.