Table of Contents
The first ever Cyber Monday officially took place during the 2005 Thanksgiving holiday season. Less than 20 years later, the Monday after Thanksgiving has become the best day to find deals on eCommerce websites. The 2023 version of the famed day promises to bring along plenty of deals, particularly for people who want to upgrade their office and gaming equipment. 
When is Cyber Monday 2023?
Cyber Monday will be taking place on November 27th this year. It will be one of the latest versions of the holiday that the calendar offers. The good thing about that is that people can enjoy plenty of deals throughout the month leading up to the big day. 
In some cases, stores offer discounts that will increase as the month progresses. Culminating with the biggest discounts being available on Cyber Monday. 
Should you wait until the 27th to purchase that ergonomic office chair on Cyber Monday at the best price? It may be risky to wait too long to pounce on an office chair Cyber Monday deal. 
Sometimes, companies run out of stock, and people who reject the potential 30% discount, hoping for a better deal, can be left with no discount at all. Here are some of the best office chairs for sale this season that we've found so far. Some of them could feature better deals in a few weeks, but remember, playing the waiting game can be risky!
The Best Cyber Monday Office Chair Deals
1. Autonomous ErgoChair Pro 
This Autonomous ErgoChair Pro is a perfect example of an office chair that can be ergonomic and simple at the same time. What we really liked about this chair was the whole frame that supports the backrest. It even has an extra metal plate that can provide lower back support.
That lower back area is the one that starts to hurt the most after sitting for a long time. Even though it features a simple ergonomic design, this chair can be one of the best office chairs for long hours. You can also lean back in the chair without putting yourself in an awkward position.
When you lean back, make sure that you're well-seated to allow your spine to align with the chair and keep you in a comfortable position. The seat and the backrest are made from woven mesh fabric. Both are thick enough to where you won't feel the chair frame pushing up against you, but you won't sink into the chair either.
Currently, this option goes for around 500 dollars. Autonomous, though, has promised to run an office chair Cyber Monday deal. You could start to see the price drop on this chair as early as the last days of October.
2. Steelcase Gesture
This is another chair that proves that you don't need to create a super wacky back support design to be the best ergonomic chair on the market. In fact, the simplicity of its design allows this chair to look good in many different types of offices. We've spoken very little about how the way a chair looks impacts the design of the office, but this chair has that going for it. 
Will you be able to find a Cyber Monday desk chair sale that features this option? That's our biggest question when it comes to this chair. The reality is that at the time of writing this piece, we still don't know. 
The Steelcase Gesture prides itself on being one of the most "adjustable" options on the market. That's a true statement; the chair armrests rotate completely and allow the person to put them in the most comfortable position for them. Are these features enough to justify the 1,350 dollar cost? 
It's a very comfortable seat, but it's simplistic design can be a two-edged sword. Some people argue that at that price tag, it doesn't pass the eye test. Imagine someone coming into your office and asking you how much you paid for your chair. Could you justify the cost?
3. Herman Miller Aeron Chair
It's a little harder to grade some of these options, particularly from brands like Herman Miller, because the entire chair is customizable. We may be here talking about the fact that we felt the chair was wide enough to fit comfortably. There's a smaller version of this same option that may not be as comfortable, though. 
That's not necessarily a knock on this Herman Miller design. In fact, the possibility of building a custom chair with armrests and back support that fits your needs is one of the coolest features that you can find on the market. 
This Aeron model also features a simplistic frame, but that has plenty of give to lean back comfortably if needed. The seat may be a bit thin for some people's liking, but that's something you could adjust. You're looking at about 1200 dollars as the base price for this option. 
Since everything is customizable, it feels like a better investment than the Steelcase option. You may end up paying around the same price tag for this model if you use premium custom add-ons. The price seems more justifiable because at least you had the chance to choose what you liked or not about the chair. 
4. Autonomous ErgoChair Plus
Another Autonomous option, the ErgoChair Plus, stands out because of its futuristic-looking frame. It's important to remember that the chair frame doesn't necessarily have to look like this to feature an "ergonomic" design. Other elements of the chair can be ergonomic as well. 
None of what we mentioned are knocks on the chair. It's just that many times, people think that if they buy the best ergonomic office chair on Cyber Monday, it needs to look the part. If that's you, then the ErgoChair Plus fits the bill. 
The frame is not only there for show, the chair has more support points in the back than most of the other traditional options that you'll find. This can help people feel much more comfortable, particularly when they recline in the chair. 
If you're looking for a comfy, ergonomic computer chair, this chair may lack some of that "comfiness." That's the only downside that we saw.  
This chair is currently on sale for 450 dollars. If you wait for the Cyber Monday computer chair deals, you may find it with a 30% discount tag or more. This is one of the best ergonomic chairs that we'd add to our Cyber Monday wishlist.
5. HON Ignition 2.0
The HON Ignition chair marks our return to the budget options on the list. This chair costs only about 400 dollars at the regular price. If you're keen on buying an ergonomic chair on Cyber Monday, and you find this one on sale, it could be a great deal. 
What stands out about the HON Ignition the most, especially when you've looked at as many options as we did, is that the seat is much thicker. It's better cushioned compared to what you'll find from other brands. One of the things that people who are accustomed to old-fashioned chairs struggle with is thin chair cushions.   
When the chair cushion is too thin for your liking, you can have great back support, but sitting in the chair for longer periods can still feel uncomfortable. Speaking of back support, what this chair features is nothing out of the ordinary. The backrest will remain stable, but it may be harder to lean back on this chair than it will be in other options.
6. Autonomous ErgoChair Core
The last option from Autonomous on the list is one of the best Cyber Monday office chair options. That will especially be the case if the brand slaps a considerable discount tag on this item. Currently, it's being sold on the official site for 299 dollars. 
If that price gets to around 250, it may very well become the best office chair Cyber Monday 2023 will have to offer. 
We say all of this because this ErgoChair is a bit of a mixture of the two Autonomous chairs that we've looked at so far. You get the simple backrest, minus some of the support, of the Pro option. Even though some of the support is gone, that lower back plate remains, which is a must for many people. 
Also, like the Pro version, it features a mesh cushioned seat. The seat will be more comfortable for most people than the one found in the Plus version. Finally, even though it may not have the adjustable office chair headrest, it allows you to lean back comfortably.
7. IKEA MARKUS Office Chair
You probably have the same question we had when we came across this chair. Can you really trust an IKEA item to be durable? This item comes with a 10-year "guarantee." Yes, it's a guarantee, not a warranty, which may sound strange to some people. 
If you can look past the potential durability issues, you'll see a rather thin and long chair that looks like it was designed for previous generations. It may not feature a very modern ergonomic design like most of the other options on the list. Another thing that really worried us about this chair is that it can be too thin for some people.   
It features a plate for lumbar support and a decent headrest. When it's completely new, it may not be one of the least reclinable chairs out there. That can change as you continue to use it, but that speaks to the durability concerns that we had to begin with. 
Finding this item on IKEA's Cyber Monday office chair deals wouldn't be a surprise. It currently costs 289 dollars. It's in the price range of the Autonomous ErgoChair core chair. If we're honest, the Autonomous option seems like a better overall product.
8. Amazon Basics Mesh Mid-Back Chair
Like IKEA, Amazon Basics is another one of those brands that people may think doesn't offer quality items. The main difference between this chair and the one from IKEA is the price. That may seem like an odd thing to say because they don't necessarily feature similar designs. 
What we're really saying is that it's easier to deal with quality and durability concerns when buying an 80-dollar product than when you're investing 280. These Amazon basic chairs are meant to be an option for people who need to furnish a full office space.   
If you're just buying one chair for your home office space, it won't make too much sense to take a second look at this option. Unless the 80 dollars it costs is your budget for the chair you want to buy. It doesn't have many ergonomic features, so it's a smaller chair that will likely bring you pain if you sit on it long enough. 
People who need to furnish an office space could log into their accounts with the retail giant on Cyber Monday and see if these are on sale. At around 60 dollars a piece, these office chairs would be a much more interesting deal.
9. ReGeneration Office Chair
Many people will be able to appreciate the wider backrest and the fact that it's designed to curve forward in the lower back area. This design can help people who struggle with back issues, especially if they have to sit on a chair for a long time. 
What we didn't like about this backrest was the lack of padding. It's going to be a bit too hard for some people. While the curved design we discussed can be beneficial long term, it could take some getting used to. The biggest problem that we see with this chair is that most people won't sit on it for the first time and feel extremely comfortable. 
The final verdict on this chair from our point of view is that it's a very niche product. There are certainly people who will sit on it and feel very comfortable with the design and the price tag, which is over 800 dollars. It's just that we can't see too many people feeling that way, especially with so many other solid options available.
10. Union & Scale™ FlexFit™ Hyken Ergonomic Mesh Swivel Task Chair
Last but not least, we looked at this Union & Scale chair. Right off the bat, we could tell this would be one of the best value deals on the list. It's currently already at its Black Friday sale price, which is 160 dollars. 
There's a chance that the seller will drop the price for Cyber Monday. If that happens, this will be an even better deal. The design is similar to what you'll find when you look to buy an ergonomic chair like many others on the list. Don't expect too much back support from the frame, though.  
The mesh fabric that wraps around the chair isn't too thick. That means that you will likely feel a lot of the metal frame when you sit down. This option is a bit like buying a decent replica purse. You know it's kind of fake, but you bought it for a low price, and it gets the job done.  
In the world of online shopping, Cyber Monday is the day to seize incredible office chair deals. The choices for 2023 are truly exciting, ranging from ergonomic masterpieces to stylish designs and budget-friendly options. Remember that your office chair is more than just furniture; it's an investment in your comfort and productivity. Take your time to select the right chair to elevate your workspace. With the Cyber Monday deals at your disposal, now is the time to make your move and create a workspace that inspires creativity and focus. Happy shopping!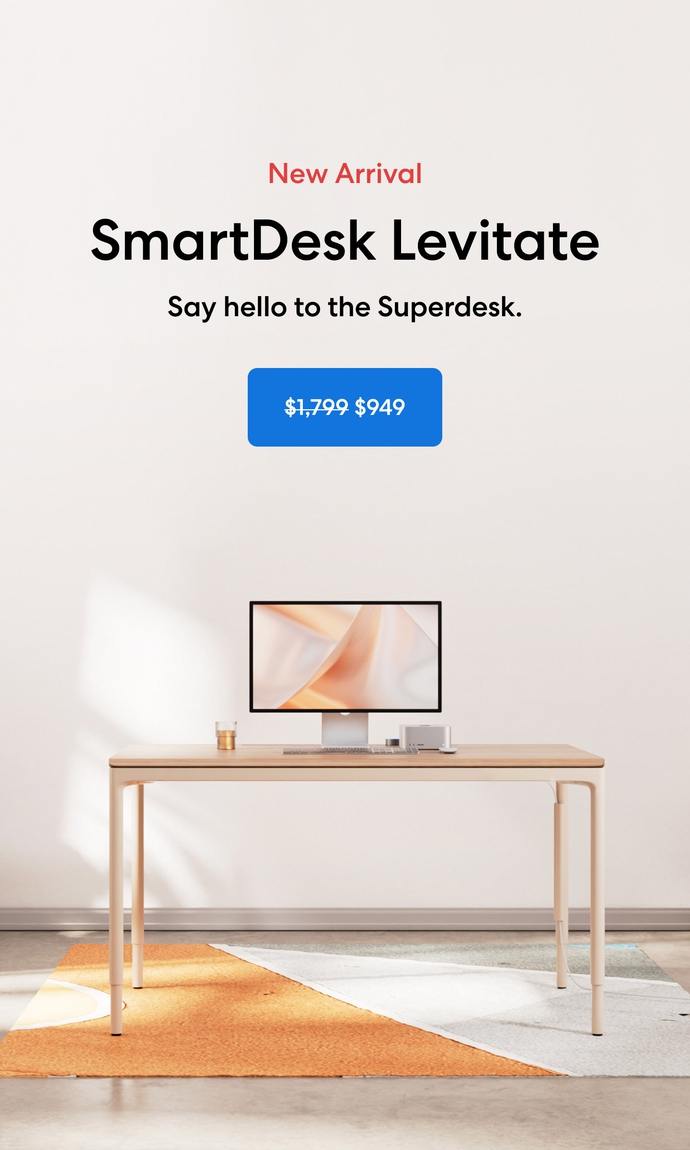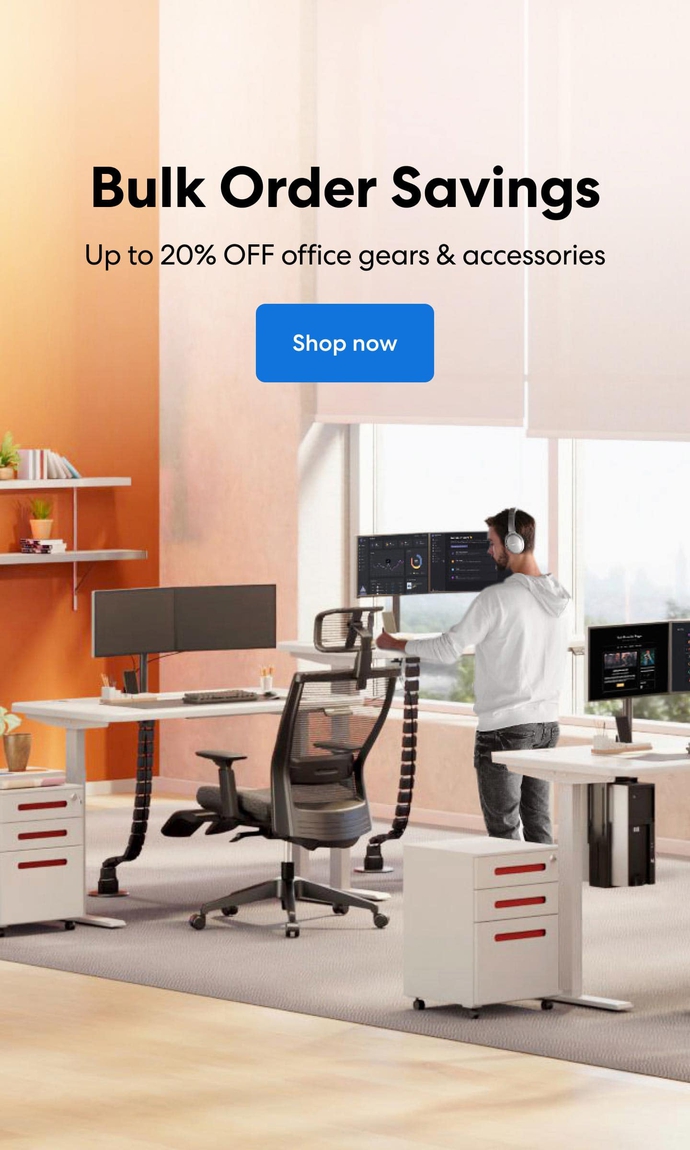 Subcribe newsletter and get $100 OFF.
Receive product updates, special offers, ergo tips, and inspiration form our team.