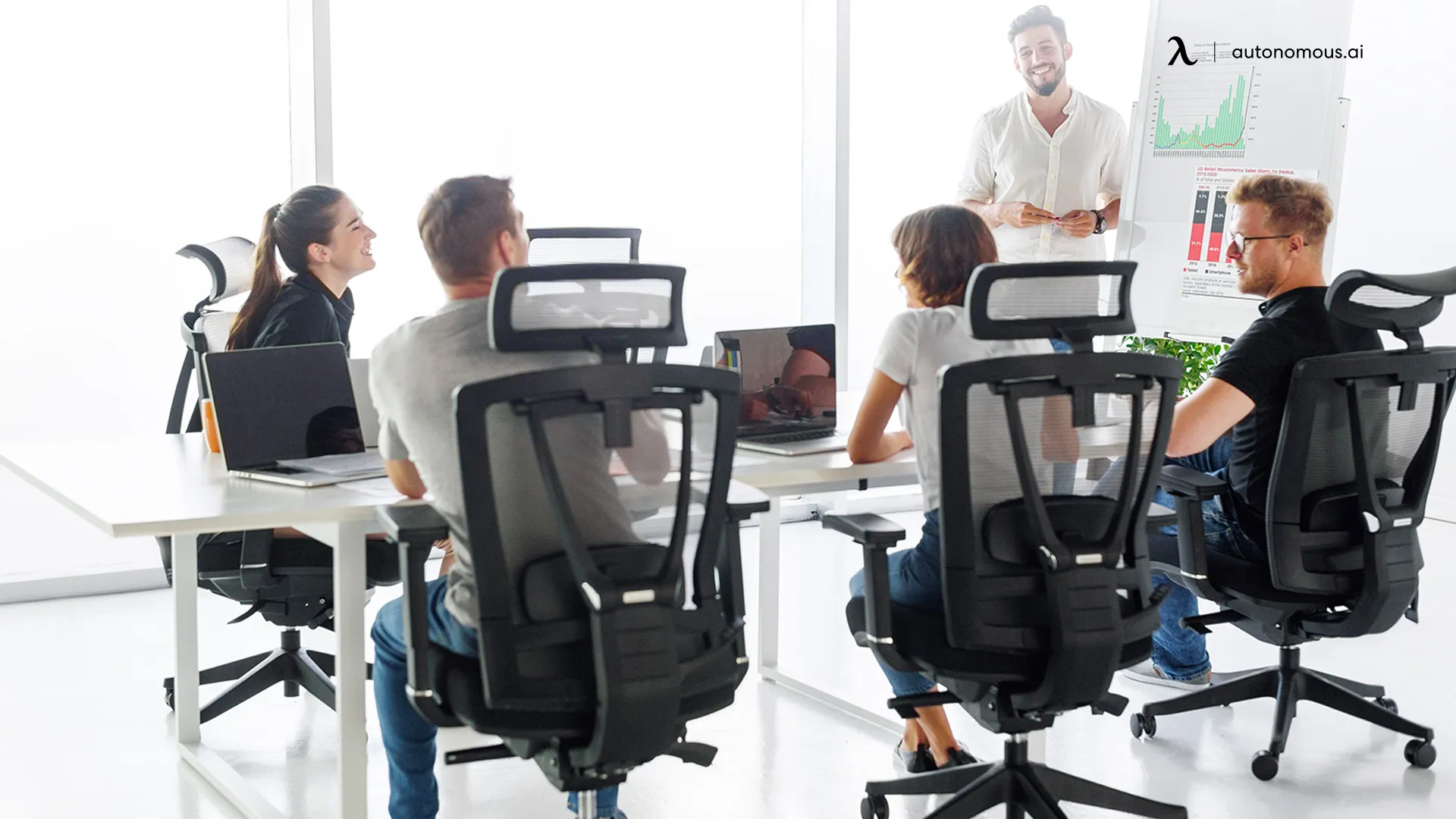 Latest Updates
The Best 2023 Cyber Monday Office Chair Deals at Autonomous

Autonomous
|
Nov 1, 2023
385 Views
Autonomous is one of the top options for people looking for Cyber Monday office chair deals. The prices of its office furniture are low, to begin with, especially through its bulk order program. What truly stands out about this brand is that it's gone all in on modern office furniture options. 
It's a great place to find one of the best ergonomic chairs on the market at a decent price. We looked at a few options it offers as part of its Cyber Monday office chair sale and picked out three of our favorites. 
These three options should benefit a wide variety of professionals or students, particularly those looking for the best computer chair for long hours. 
When is Cyber Monday?
Cyber Monday is going to take place on November 27th. It's important to point out, though, that Cyber Monday deals on office chairs may be going on all throughout the month. Autonomous, for example, will be running a promotion in which the discount amount will increase as the month progresses. 
Does this mean that to find the best Cyber Monday deals on office chairs with this brand, you'll need to wait until the 27th? Yes, the best prices will be online during the official holiday date. The problem is, there's no guarantee that the brand will have the chair you want in stock on that Monday.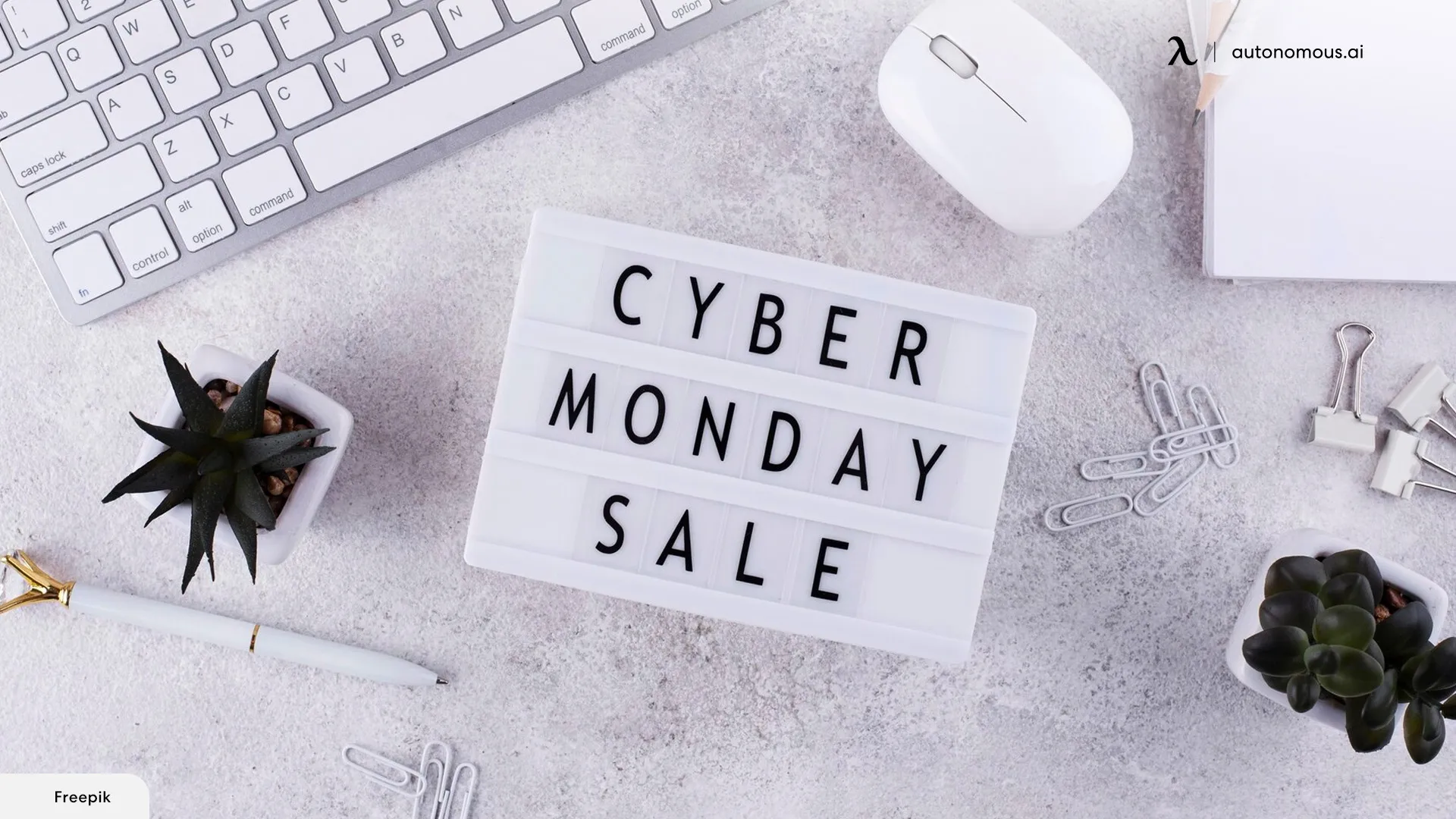 Tips for Buying an Office Chair on Cyber Monday
Getting a good deal is obviously the main thing that people are looking for when shopping around these holidays. It could be a big mistake, though, to focus too much on the deal and not the product you want to purchase.
We mentioned that Autonomous is running its Cyber Monday office chair sale; in a sense, the company is baiting clients to see if they're willing to play the waiting game.   
The sale starts at the end of October. At this point, people may already find an office chair for sale that they like. In the beginning stages of the sale, though, that specific option may only feature a 20% discount. As October ends and we get closer to mid-November, the discount could increase up to 30%. 
By the time Cyber Monday rolls around, people can find discounts on ergonomic chairs of up to 70%. There's a bit of a catch to the sale, so picking the right time to pull the trigger on a purchase is essential. The first thing to remember is that there's no guarantee that the price of the ergonomic computer chair you want to buy will drop. 
Also, the company doesn't feature an unlimited stock in any of the items it sells. If you wait too long to add an item to your cart and check out, that item could be gone. There's a bit of a traditional Black Friday cat-and-mouse game happening now with online shopping as well. 
Some people may actually enjoy the fact that they get to feel some of the excitement that the traditional Black Friday anticipation provides. 
However, that doesn't change the fact that they need to pick the best ergonomic chair available and purchase it before Cyber Monday ends. If not, they run the risk of losing even that 20% discount that the brand originally offered.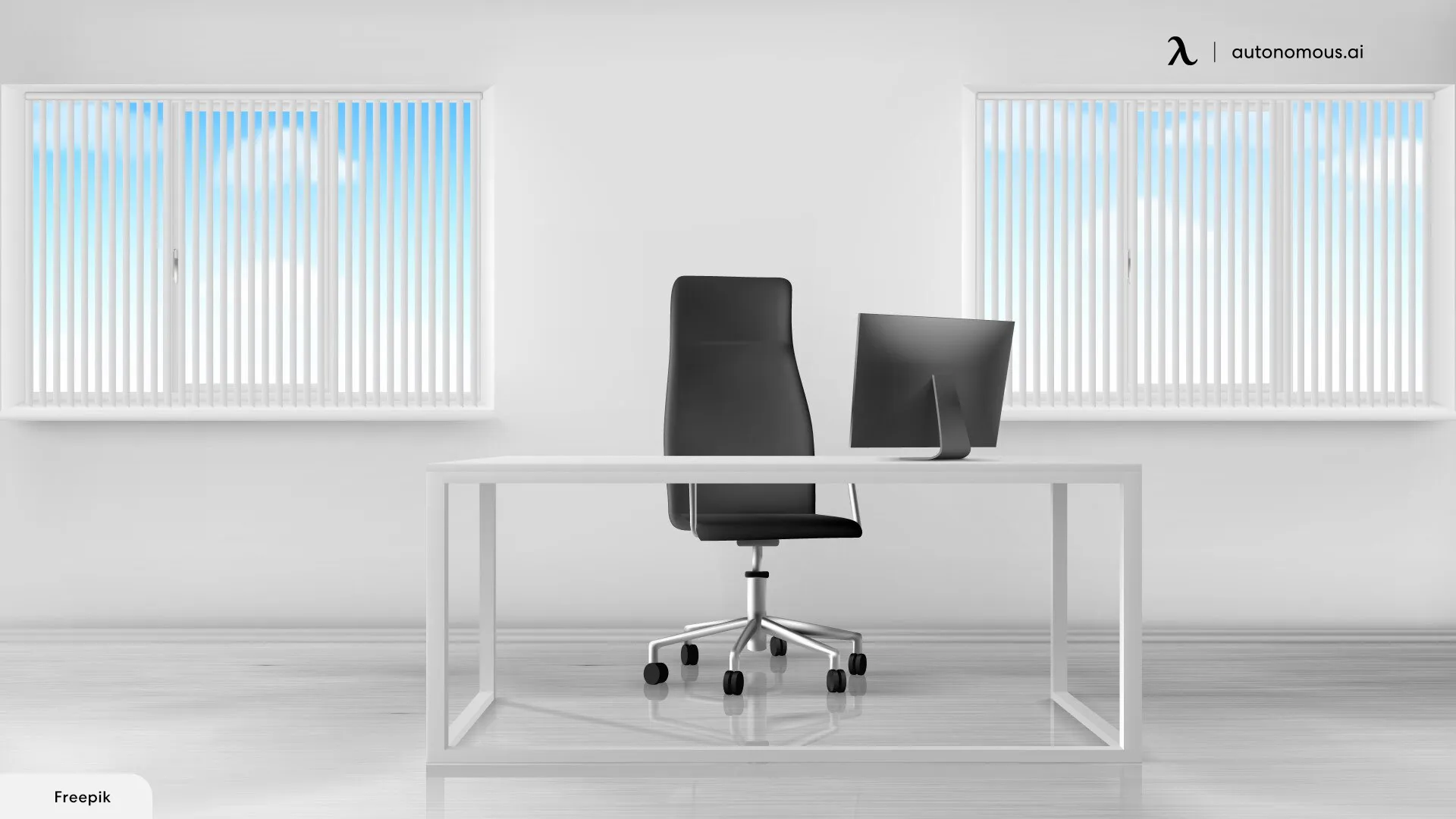 The Best Cyber Monday Office Chair Deals at Autonomous
1. Autonomous ErgoChair Pro
There are a couple of things that we need to clear up about this option. The first one is that this is, in fact, an ergonomic chair but features a rather traditional design. That's actually one of the things that we really liked about this ErgoChair Pro. Thanks to its design, it won't look too modern and therefore out of place in certain offices.  
You get the frame that allows you to have much better support on the backrest and the back of the person who's going to be sitting in the chair. The extra support in the lower back area is one of the elements that many people will appreciate. This chair can also lean back and lock in place in 5 different positions. 
It's a woven mesh office chair. Mesh is one of those materials that may be less comfortable in the first few minutes you're sitting in the chair. Most people will gravitate to upholstery or even leather chairs that look and feel more comfortable to begin with. 
The problem with these chairs is that if you begin to sink in the chair after a few minutes, your seating position can be awkward. That may be fine if you're sitting on your couch at home on Sunday, but it won't be ideal for work. It'll be especially true if you have to constantly sit up in the chair to be able to comfortably reach the keyboard, for example.
 This Autonomous ErgoChair Pro option is essentially the top chair that the Autonomous brand sells. Despite this, it's priced at around 500 dollars, which is low for a chair of this caliber on the market. Keep in mind that this price was set before the Cyber Monday deals. There's a good chance this chair will feature at least a 20% discount around that time. 
 Remember that with all these options, the discounts could increase as the month rolls on. The problem is that Autonomous may run out of these ErgoChair Pro models. Play the waiting game at your own risk.
2. Autonomous ErgoChair Plus
The ErgoChair Plus is, in essence, a step below the pro version in Autonomous' line of products. That doesn't mean that it's a lesser option. It features a more modern design and a backrest frame that fits what many people have come to expect from an ergonomic chair.  
This chair has a frame that's designed to look like a spine. What that provides is not only a more modern look but also more support points on the backrest. That can help some people feel a bit more comfortable in this chair, especially when they lean back. Speaking of leaning back, this chair has no set positions to lock in place like the other option. 
One of the concerns we have about this chair is that the mesh seat is not as thick as it is in the pro version. At the end of the day, some people like their office chairs to have a bit more cushion while others don't. It's fair to say that many of these modern chair options are leaning towards featuring less thick seats.  
The fact that this chair is a bit sleeker than other options also means it's equipped for modern office space. If you're going to buy a large wooden desk like the one you'd find at a very old-school law firm, then maybe this is not the chair you need.
People who need to move quickly from their desk to another area or look at different monitors at once will benefit from having a chair that's easier to move around.  
Autonomous' ErgoChair Plus has a base price of 450 dollars. As is the case with all of the items on their site, there's a chance it will feature at least a 20% discount leading up to Cyber Monday. Some people may say that the price is too similar to the pro version, but the features on both chairs are almost identical.
3. Autonomous ErgoChair Core
ErgoChair Core is the name of the model that features the lowest price on this small list. This chair goes for only 300 dollars. With the potential discount on the Cyber Monday sale, it could be a great option for someone who is trying to furnish an entire office space. 
Certain office furniture stores will sell used or even lower-quality chairs at around the same price. When it comes to this chair, it's evident that it doesn't feature the spine support that the Plus version has. However, it does feature a plate that provides support on the lower back. This is something that many people are going to appreciate.  
The foam seat in this chair can provide that extra "comfiness" that many people could be looking for. You could argue that the seat on this chair is more comfortable than the one on the plus option. We mentioned that many of the modern designs feature thinner seats, and not everyone has embraced that idea. 
One of the interesting features of this chair is that the adjustable height allows it to be set rather low to the ground. It could be one of the best office chairs for short people on the market. At its current price tag, it can be a chair that will suit everyone at the office, regardless of whether they're tall or short.  
Don't expect the reclining mechanism on the ErgoChair Core to be as effective as other options. That is perhaps the weakest point that may be holding this chair back. Overall, if we consider this a value pick, it would be hard to find better "value" options within this price range. 
Autonomous has a bulk order program that provides discounts to customers who buy a large number of items. It's currently unclear if the Cyber Monday promos can be combined with the regular discounts. If that's the case, these chairs can be going for very low prices!
FAQs
How Can an Autonomous Ergonomic Chair Help You in the Workplace?
These chairs are meant to make sitting for longer periods more comfortable. They can also provide tangible health benefits in the long term. When you're sitting in these chairs, you'll likely be putting less strain on your back than you would be with other options. 
Another benefit that you get with these chairs is that they're typically easier to move around the office. They are a perfect ally for people in financial trading, design, architecture, or other fields requiring the worker to move around a larger work area. Also, they may not be a fit for more formal workplaces, but other than that, pretty much anyone can benefit from them.      
Which of the 3 Chairs May Be Right for You?
That will depend on what you want to get out of any of these chairs. We mentioned that ErgoChair Core, for example, can be a great option for companies who need to buy 20 or 30 chairs. Within that price range, they'll typically find used, cheaply made options that have been a staple of offices for years. 
If you're setting up a personal home office space, looking into the other two options makes more sense. People with pre-existing back conditions may really want to explore the ergonomic designs that both of these chairs feature.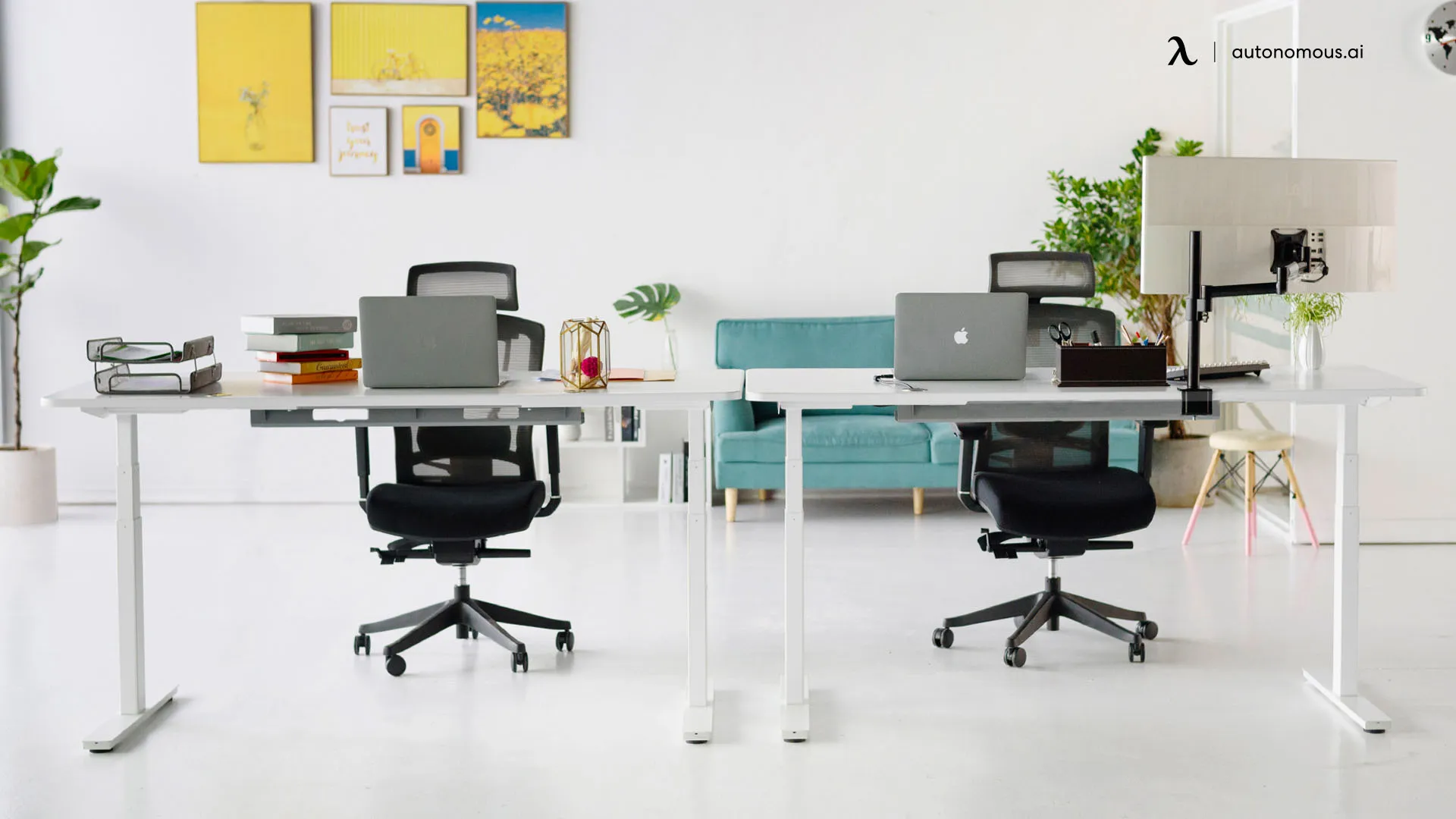 Does the Company Ship Outside the USA?
Yes, the company does ship outside of the United States. In North America, it can ship to Canada. It has quite an extensive list of countries it can also ship to in Europe. It's important to remember that shipping costs and times may vary depending on where you need to have the items delivered.   
Autonomous offers free shipping to certain places. Potential customers can check the site and quickly determine if the brand can get one of these chairs out to them.  
Can I Return the Chair?
 There are no returns available on discount items. It's very important to double-check your order before you checkout. This can help you avoid any potential issues because the return policy is a bit rigid. 
What Autonomous does offer is a warranty on basically all of the items that it sells. If the chair or desk you purchased is flawed, you can call the company and validate the warranty. Full cash returns are basically not available.      
Can I Change or Cancel My Ergonomic Chair Order Bought on Cyber Monday?
Unfortunately, it's going to be another no on this one. Again, if the product arrives in a poor state, that's something that can be dealt with through the warranty. What you also don't want to have the need to do is alter your order at any point. 
If you want to purchase more items, you can do so and maybe add them to one shipping order. Canceling orders on discount purchases, though, is something the brand doesn't provide as an option.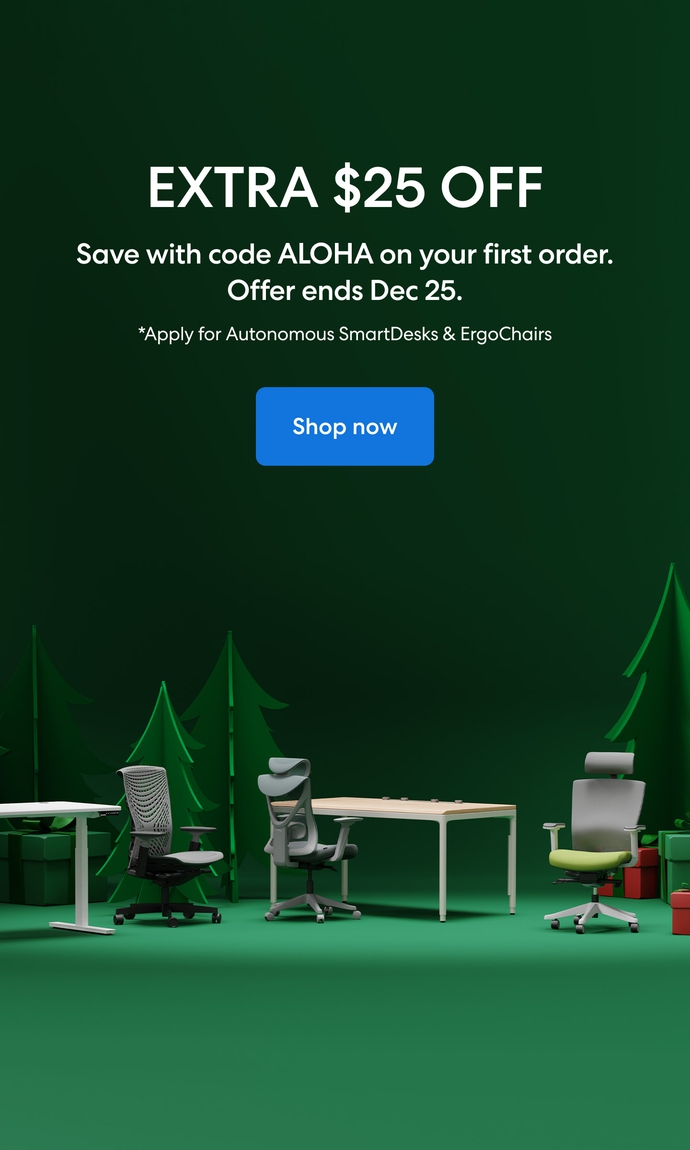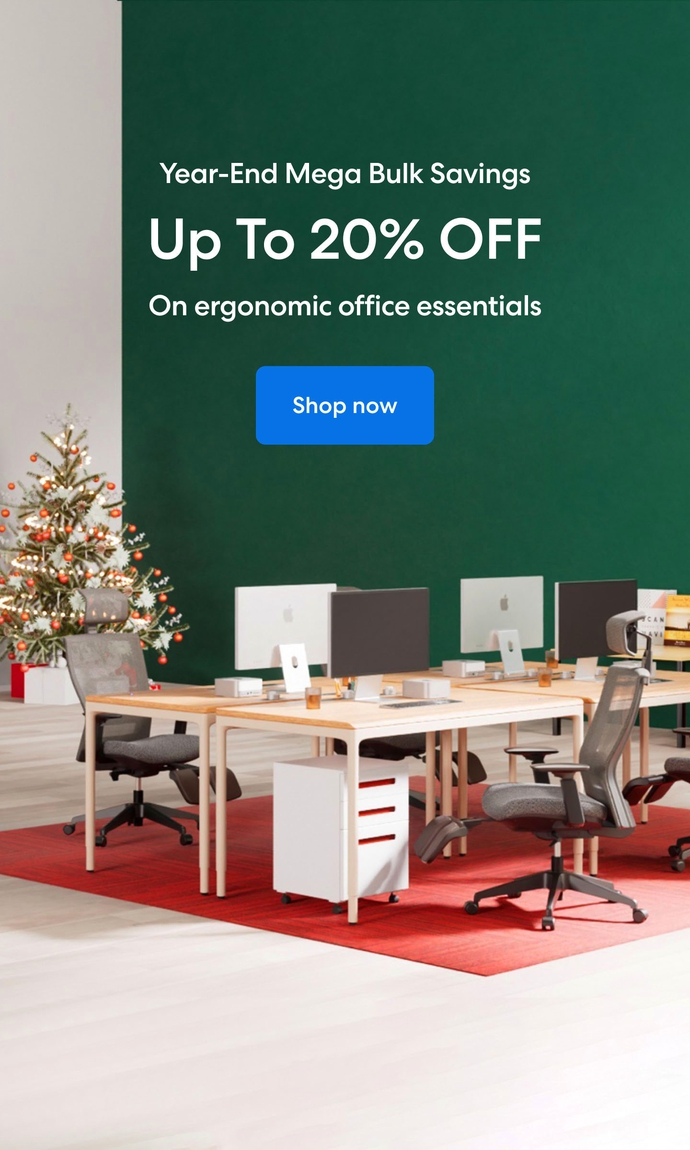 Subcribe newsletter and get $100 OFF.
Receive product updates, special offers, ergo tips, and inspiration form our team.