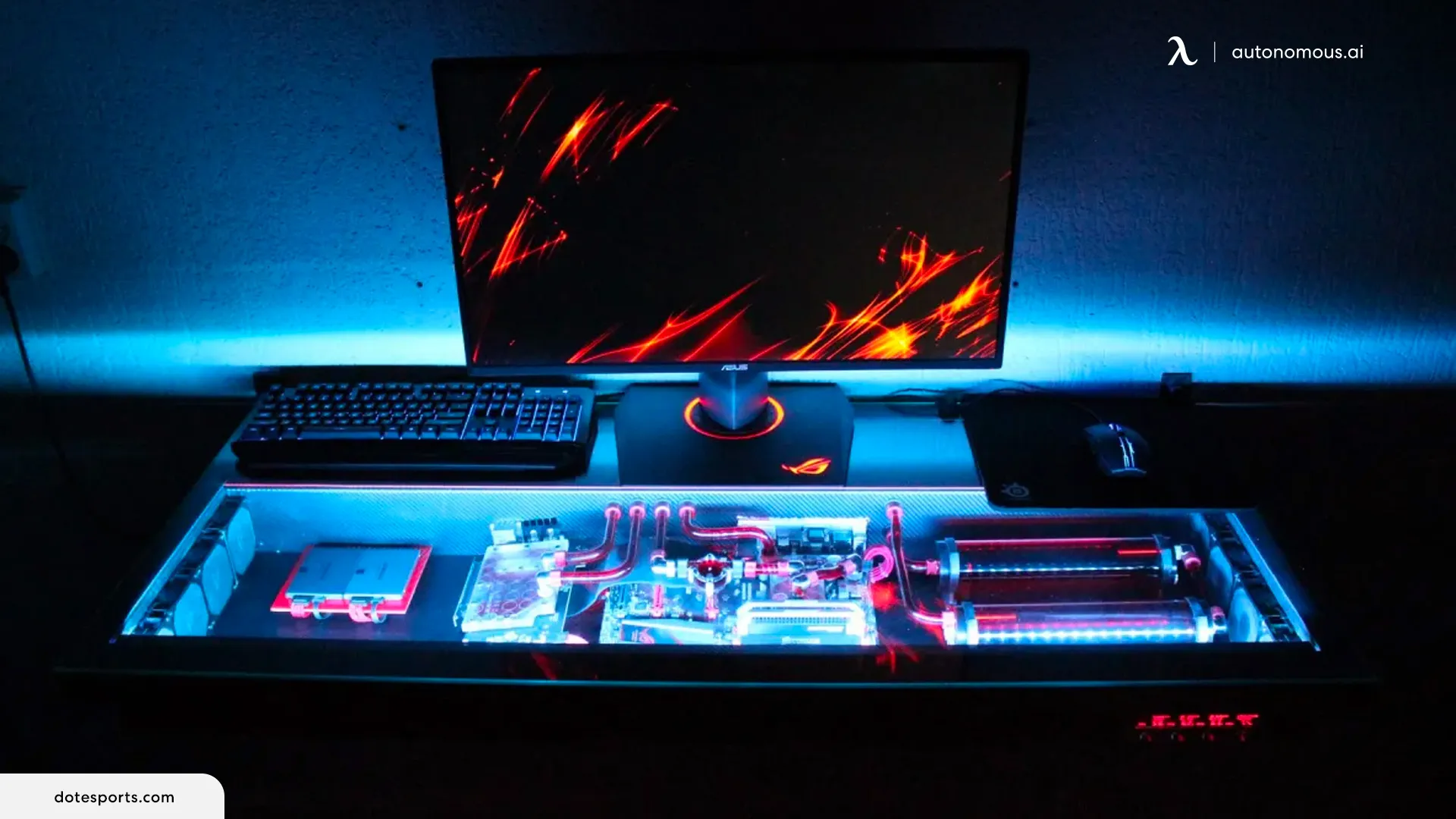 Gaming Setup
The Ultimate PC Built-in Desk Setup: Combining Style and Functionality

Jake Wilson
|
Sep 16, 2023
1,823 Views
Building a satisfactory computer setup can be a true challenge, especially if you're not familiar with certain aspects of it, such as how much is a PC. Still, some people already know what they want for their computer setup. PC built-in desks have become quite popular these days due to their convenience and overall aesthetic.
If you're looking forward to building a compelling gaming PC setup, this article is for you. We'll give you some tips you can take into account to start working on your new computer setup, whether it is for gaming or for work from home. 
What Material Should You Use?
If you want a gaming PC built-in desk, what's recommended most of the time is to build it yourself. It can be a bit time-consuming, but it will be very rewarding, and you'll be able to enjoy a desk fully customized to your preferences.
When it comes to the material, there are different options you can choose for your PC desk, but it all comes down to personal preference. Some of the most common options include the following:
Wood
Wood is the most common material for furniture pieces like desks, making it the most accessible option. Plus, it can give your desk some durability, especially if you use maple or walnut. While high-quality wood can be a good choice, it can be expensive and may be vulnerable to water and UV rays.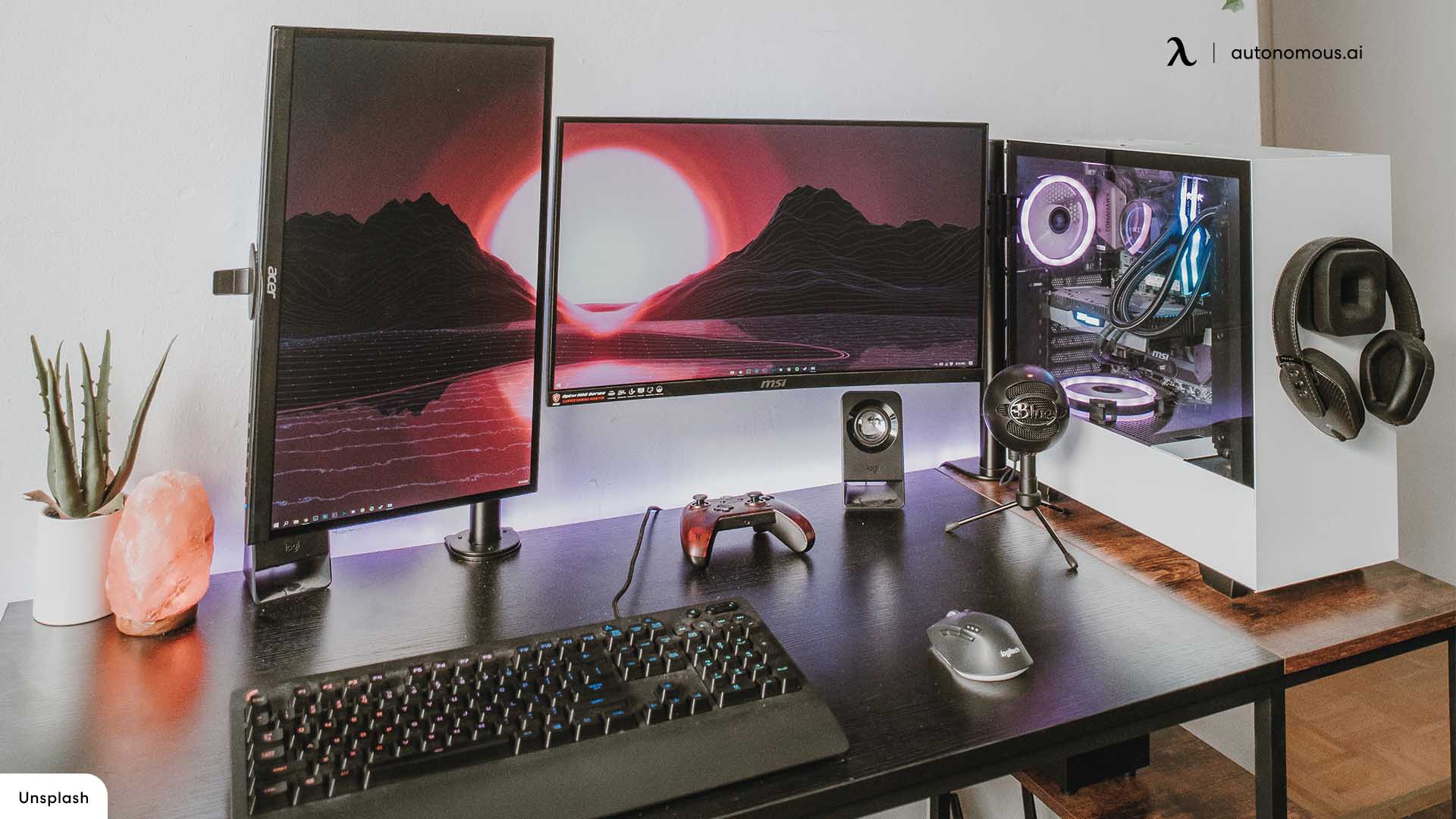 MDF
Medium-density fiberboard is another good common choice for desks. It is more flexible than wood and more affordable, allowing you to reduce the costs of the overall build. It may make it easier to build a computer desk with drawers, for example. However, they are quite vulnerable to heat and may not be able to carry too much weight.
Metal
If you want your desk to last for a long, long time, then using metal may not be too crazy. It will give the final result more strength and durability. However, it's important to consider that metal can heavily react to electricity and heat, which means that you may be more vulnerable to electric shock and other problems. Plus, metal can be quite costly.
This way, you have many options when it comes to choosing the primary material. However, the real challenge comes down when it's time to start building your PC built-in desk.
You may also need some extra materials, such as measuring tape, a drill toolset, wood glue, a jigsaw, Nailer, clamps, a drilling press, and protective goggles.
How to Build a PC in a Desk
If you want a desk with a built-in PC case, you'll have to follow three main steps: planning, designing, and building.
Step 1: Planning
Before you start building your new desk, it's important to plan exactly what you want. You can draw a blueprint if you want, as you'll need space for all the components of your computer, including the following:
Motherboard
Hard drive
Graphics card
Input and output ports for your display
All other PC components and PC gaming accessories
Cable trays
Remember that some components need to be near the motherboard, such as the GPU and the hard drive. You may also want to keep your hard drive near the main system to preserve the data and provide an extra layer of protection.
Another aspect to take into account is the temperature of your computer. Some people may recommend you avoid using in-built fans and instead recommend relying on airflow. It may be a safer option, but the choice is up to you.
Since this is a PC built-in desk, you'll also need a glass top. It depends on the size you want your desk to have. Find the right measurements for what you're planning and ensure to take them into account when building your desk.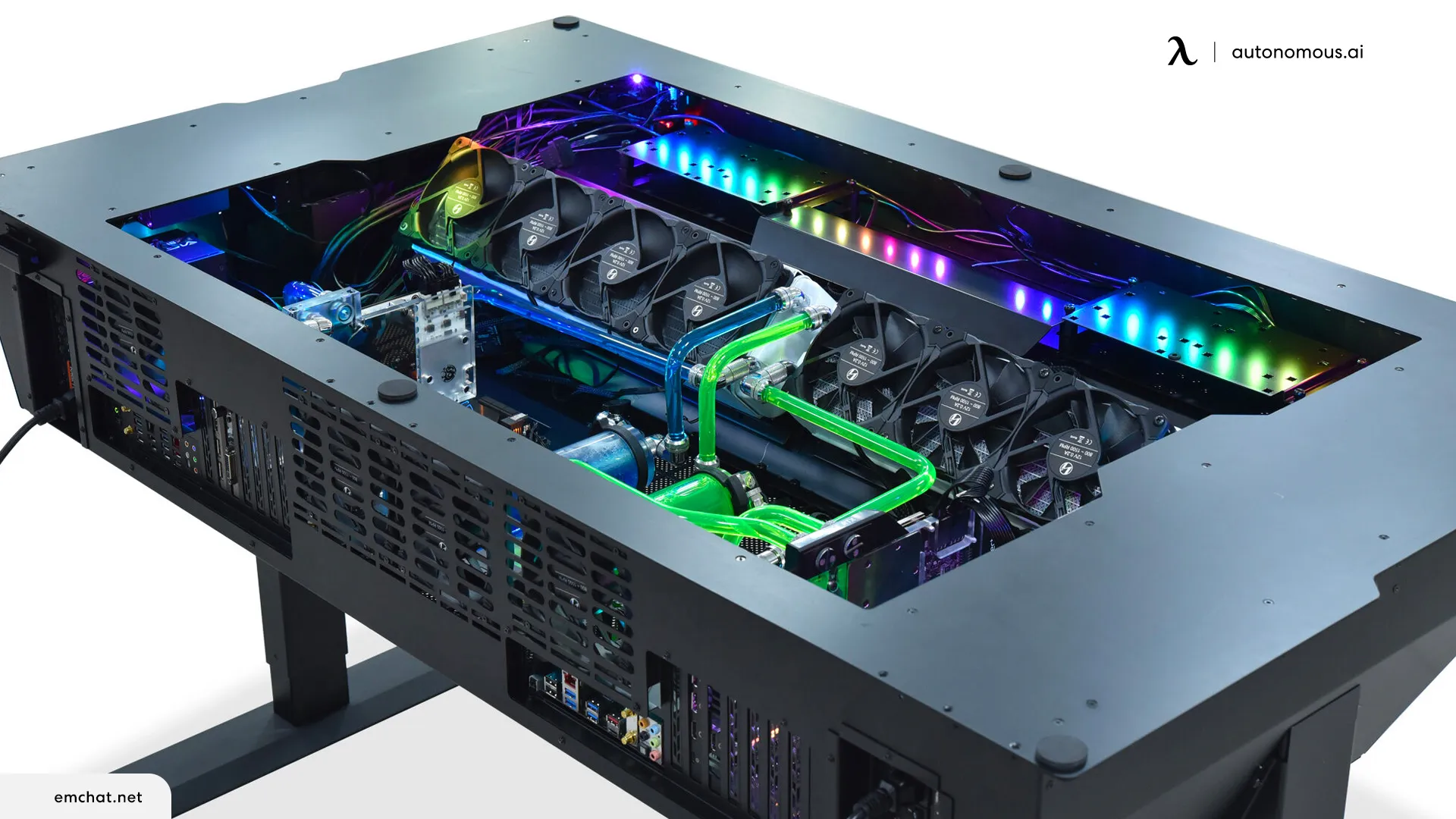 Step 2: Designing
When it comes to designing, you have two options: you can make a draft using pencils and paper, or you can use 3D software like Sketch PRO or CAD if you want a better look into what you're designing. 
You may want to take into account certain aspects, such as the size of the gaming pc built in desk, and also share those measures based on the components of your computer. Desks typically have dimensions of 60" wide x 30" deep x 30" tall. You can customize it as much as you want or need.
It's also important to consider the additional accessories you may want to include in your desk, like a discrete wireless phone charger. You should also consider the position of the wires, especially the ones that come out of the motherboard and GPU.
Some people like to include built-in computer monitor stands on their desks for ease of use, but you can also place it on top of your desk if you think that's a better option for you.
Make sure the design you come up with has everything that's necessary and follows a specific sequence. You can modify anything you don't like before you start building if something doesn't fully convince you.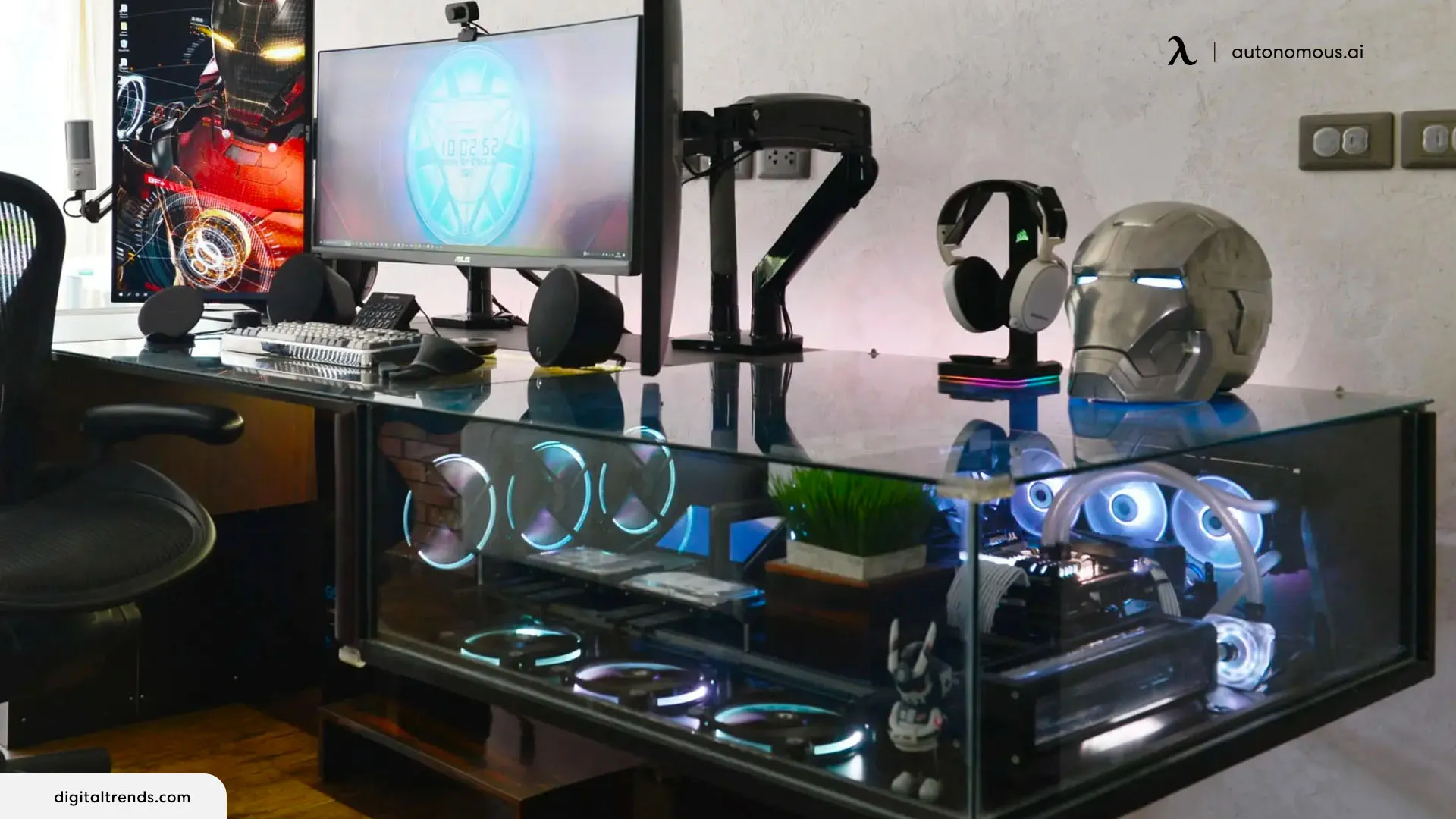 Step 3: Build Your Desk
Once you have gathered all the materials and tools you need to build your desk, then the next thing is to actually begin to work on it. Make sure to apply the appropriate cutting method for the different areas of the PC built-in desk, following the instructions that you've already crafted in the previous step.
It can take you a few days to finally complete this project, but if you want to speed it up or don't know much about DIY desks, then you can hire someone to do it for you. It will still be 100% custom and tailored to your needs and preferences.
There are tons of things you can include on your desk. For instance, you can design a computer desk with a keyboard tray for better ergonomics, but the decision is up to you.
Once your desk is finished, you can finally start playing. Remember to provide periodical maintenance to your new desk built-in PC case and the components of your computer to preserve them.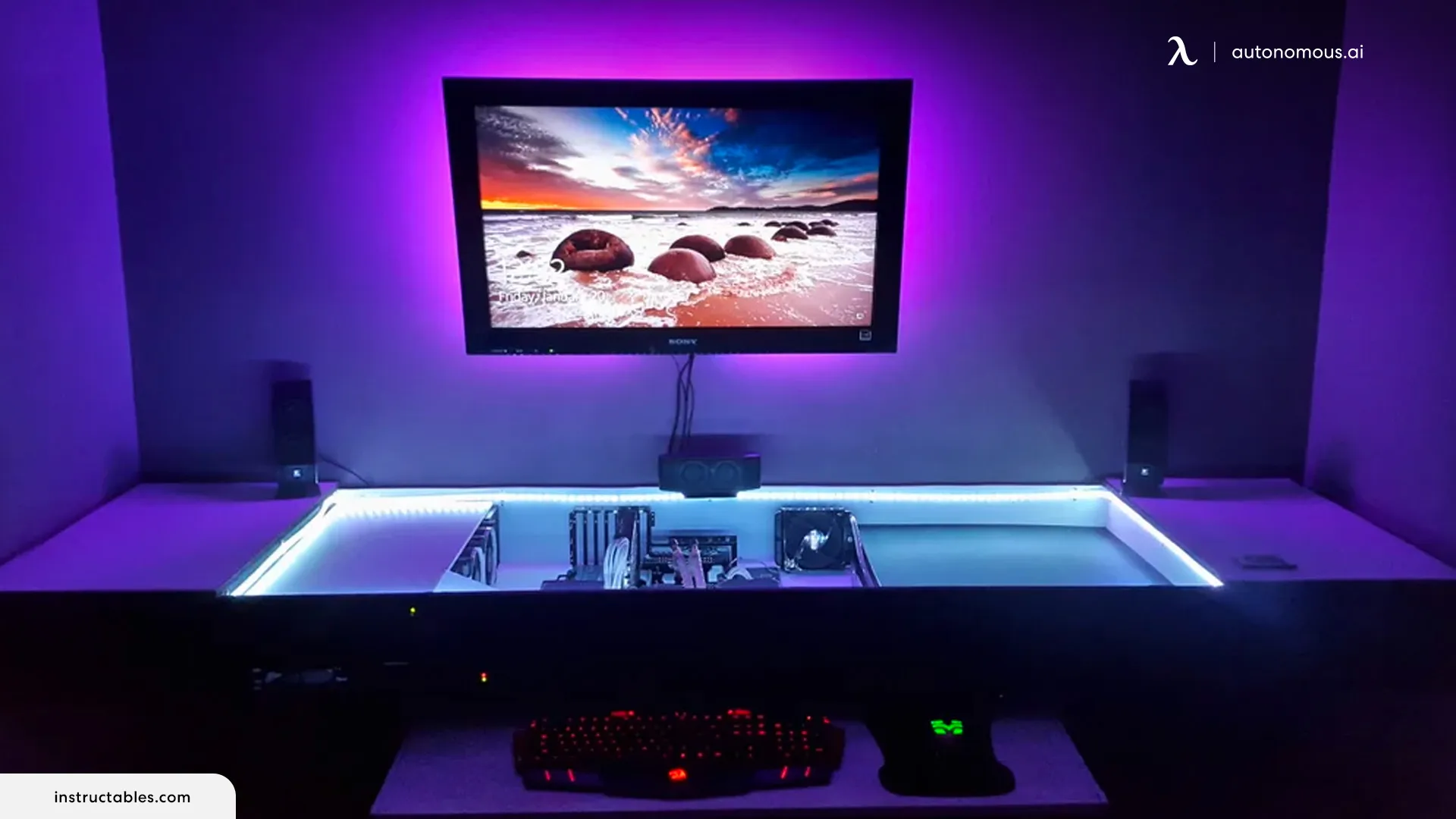 Final Thoughts
building a PC within a desk is a fascinating and rewarding project for tech enthusiasts and DIY enthusiasts alike. It combines the power of a high-performance computer with the aesthetics of a custom-made piece of furniture. Through careful planning, attention to detail, and a bit of creativity, you can create a unique and functional workspace that not only serves your computing needs but also stands as a testament to your craftsmanship.
So, if you're up for the challenge, don't hesitate to embark on this exciting journey of building a PC in a desk – where form meets function in the world of technology and design. Happy building!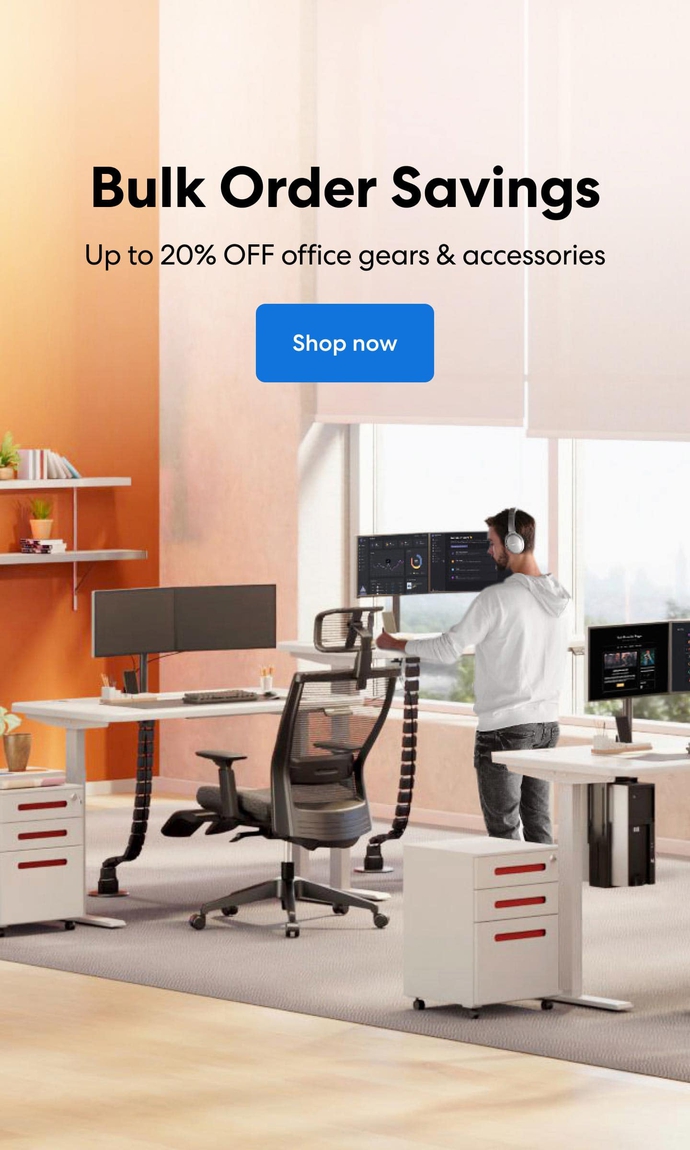 Subcribe newsletter and get $100 OFF.
Receive product updates, special offers, ergo tips, and inspiration form our team.