Smart Products
10+ Best Modern Aesthetic Floor Lamps - Reviews & Ratings

Autonomous
|
Sep 18, 2022
1,973 Views
A modern floor lamp, as the name suggests, is a tall-standing device for lighting that is positioned on the floor. Considering the fact that the light is elevated, it gives off the illusion of vertical space, which is exactly what makes it one of the best lighting decoration ideas for both your home and commercial spaces. 
This article touches on exactly how modern floor lamps add a stylish and unique look to any space, the different uses for an aesthetic floor lamp, and where to put them. It then goes on to provide a list of 15 of the most unique floor lamps from which you can choose to decorate your home or business. 
The Stylish and Unique Uses of Modern Floor Lamps
Modern floor lamps are both easy to install and are usually presented in an array of designs that are stylish and unique. However, apart from the aesthetic appeal a contemporary floor lamp offers, floor lights also offer several stylish and unique uses. A few of these uses are discussed below: 
Task Lighting
From modern reading lamps to vintage pharmacy lamps, a floor lamp is able to provide a plethora of utilitarian benefits. If unwinding and relaxing over a hot cup of tea and a book in your living room is one of the best parts of your day, then you should opt for a gorgeous modern floor reading lamp that will complement the rest of your décor. 
Modern floor lamps for a living room measure around four feet tall and light-up your shoulder-level area when you are seated. Therefore, thanks to their length, they are perfect for reading in the evening or for other tasks that are also usually done while seated. 
Installation
Unlike every other lighting solution, a modern standing lamp offers the unmatched advantage of zero installation. Really, all that is needed to own a floor lamp is a cozy corner for a modern aesthetic and an electrical socket for the supply of power. This means that you can skip the whole process of needing to reach out to a professional for help in terms of installation, cleaning up afterward, and not to mention being charged for their services. 
Unique floor lamps also tend to be a lot more affordable than the wall-mounted solutions that are installed in homes. What's more is that a floor lamp can also be installed in just about any room – from a busy living room to a quiet balcony – giving home and business owners the dual advantage of elegance and mobility. 
Design Options
Floor lamps are generally available in a wide range of styles and designs, making them a sought-after piece of home furniture. They range from classic vintage lamps to minimalist and contemporary designs that provide a sleek and stylish look; there is no limit to the design options from which you can pick and choose. 
If you are considering adding a pop of color to your area, then you can opt for a lampshade that is vibrant and that will bind together with your decor. You can also opt for a contemporary floor lamp that has multiple light units. This way, you can light up an entire corner instead of just a specific spot. 
Aesthetics
Not to mention the fact that a modern standing lamp also has an unparalleled appeal of its own. They truly embody a classic piece of décor that can complement just about any interior décor theme – from new-age modern designs to traditional farmhouse styles. Floor lamps easily increase the charm of a room without needing to compromise on usage or functionality. 
Additionally, a modern floor lamp also offers home and business owners the creative freedom to design their own space according to their needs – it also proves to be a massive benefit for tenants who are not interested in investing in permanent lighting solutions. 
It Heightens Your Space
Who doesn't love the illusion of more space? One of the biggest advantages of unique floor lamps is how they open up a room through the creation of heightened space. A floor lamp is also able to illuminate an area at eye level, which balances out the brightness that is offered by other ceiling and wall-mounted lights. 
Versatility
Another fantastic aspect of a floor lamp lies in the fact that all you need is a space on the floor. This is why floor lamps are considered to be so versatile in nature because whether you are looking for a temporary lighting solution or a permanent reading solution for your office, a modern standing lamp will not disappoint. You can also change the mood and ambiance of a floor lamp by choosing to work with colorful LED lighting. 
The Top 10+ Modern Floor Lamps
1. Benzara Industrial LED Floor Lamp
Emblaze your interior space with this industrial-style metal floor lamp. A metal floor lamp, like the Benzara Industrial LED Floor Lamp, is a common recollection of the modern era. Home and business owners enjoy adorning their interiors with this type of intervention and love the peaceful ambiance it brings.
If you like the idea of functionality combined with modernism, then this aesthetic floor lamp is the perfect choice for you. This standing lamp is both space and cost-efficient, and thanks to its sleek and modern design, it is perfectly suited for positioning beside your bed or couch. 
2. Brightech Swoop LED Floor Lamp
The Brightech Swoop LED Floor Lamp is always a conversation starter because of its unique and asymmetrical design. However, if you are looking to bring sophistication into your space, the accents of this black and gold floor lamp do just that. 
Another great reason to choose this modern floor lamp for your living room is because of the flexibility it offers. You can move the lampshade around 180 degrees, and you can also adjust the lamp's height, so it can match you both standing on the floor or sitting in a reading chair.
The Brightech Swoop LED Floor Lamp is also extremely affordable and demands less than what a floor lamp of a similar design and perk would demand. This option for unique floor lamps really is a win-win because it is both safe for work time and is cost-saving. 
3. Brightech Logan LED Floor Lamp
With its sleek metal arc, luxurious linen shade, and gorgeous black marble base, the Brightech Logan LED Floor Lamp will add a touch of class and elegance to any space it occupies. This brass floor lamp takes the lead from its competitors in so many ways.
To start, its design is as timeless as it is modern. It is also perfect for use during your reading time or any other work purposes. There is also no chance of this lampstand toppling over, as its strong, durable base ensures this. 
4. Brightech Luna LED Floor Lamp
Another great Brightech creation is the Luna LED floor lamp. It is a picture-perfect fit for a modern standing lamp in any home, and with its powerful LED lumen bulb, it can light up just about every room or shared living space.
Many people rely on their modern floor lamps to keep their modern spaces good-looking and illuminated, and the Brightech Luna LED Floor Lamp is one of the best solutions to this. 
5. Brightech Sphere Floor Lamp
Featuring two very long-lasting LED bulbs, frosted white glass, and a dazzling brass finish, the Brightech Sphere floor lamp can light up your home just as well as it turns heads. If you are on the lookout for one of the best office lighting solutions, you have definitely come across a flawless option.
6. Lamp Depot Lamp Depot RGB Circular Floor Lamp
You can set the mood for any occasion by creating an impressive light display with the Lamp Depot Lamp Depot RGB Circular Floor Lamp. Even when it is not being used as a source of light, this unique floor lamp serves as a modern art piece that adds a unique and intriguing style to your interior space.
Conveniently, this RGB floor lamp is also controlled via a remote. This included remote allows you to group multiple lamps and control them all from one place. 
7. Arnsberg Lighting Dessau Turbo Double Floor Lamp
Offering helpful and adjustable task lighting to brighten up a room is the Arnsberg Lighting Dessau Turbo Double Floor Lamp. Its sleek look makes it a great match for floor lamps for reading. You can also choose from gorgeous satin brass, satin nickel, museum black, and bronze finishes that will beautify any modern home.
8. Arnsberg Lighting Dessau Turbo Swing-Arm Floor Lamp
Known to sell a fine range of aesthetic floor lamps, the Dessau turbo lamp is one of Arnsberg's best-selling designs. It is a dimmable task lamp with a slim profile and modern design. The lamp's swing arm and adjustable head allow you to shine light in any direction.
Besides being sleek and attractive, the lamp comes in 4 attractive finishes, including bronze, nickel, brass, and black. The energy-efficient light is long-lasting and saves you huge on the electricity bill. One of our favorite picks for stylish floor lamps, it can suffice as an office or bedroom lamp.
9. Arnsberg Lighting Dessau Arch Floor Lamp in Satin Nickel
Dessau offers the best line of modern floor lamps for living rooms without a doubt, and this Arnsberg satin nickel lamp is proof of that. The lamp helps maintain a peaceful yet attractive ambiance in the room and can brighten up your space easily. The LED lights installed are efficient and small but much better when brightening the room. The German-engineered design beautifies your home, and the satin nickel finish blends with any living room furniture. You can adjust the arm and head of the lamp, and the dimmers offer full control over the brightness level too.
10. Lamp Depot Butterfly Floor Lamp
You might have seen many trendy modern floor lamps, but this one by lamp depot takes an edge with its intricate design. The butterfly design floor lamp has LED light, brightening the room like a full flash lighting system. Perfect for a living room or a modern design bedroom, the lamp comes in two color options. The Standing lamp's stability may maintain the center of gravity.
It is constructed from premium materials and has an exceptional, sleek design, the ideal fusion of class and contemporary. The lampshade is designed like a clever butterfly and is constructed of high-light-transmitting acrylic to enhance the product's elegance. The bright yet comfortable light won't hurt your eyes; hence, this is an aesthetic floor lamp perfect for bedtime reading or office work during the night, as the light temperature is specially controlled to prevent eye strain.
11. Lamp Depot Triangle Floor Lamp
Remember when you asked for modern floor lights? This is probably more than you imagined for all the right reasons. The perfect take on functionality blending with modernism, the aesthetic floor lamp is made up of a slim profile and beautiful light modes. The triangle floor lamp offers a 1-year warranty and has an artistic and modern design that delivers an impressive glow to any room. The light colors and options make it a perfect fit for a gaming room or a bedroom.
The Lamp Depot Triangle Floor Lamp is easily controlled and operated with the help of a mobile phone application. It allows you to select more than 10 dynamic lighting modes directly from your phone. A color-changing display that matches the beat of the music or even your voice may be used to create a complete light show, thanks to the addition of the Music Sync mode.
12. Lamp Depot Frame Floor Lamp
It's a magical door taking you into another dimension of modernism and uniqueness. The lamp depot frame floor lamp comes in 8 colors to pick the perfect option. You can control the custom light colors via the mobile application and play with 10 dynamic light modes. The modern floor lamp is music synced to enable color changing, which follows the type of music played in the surroundings.
You can also set an automatic timer to the lamp to turn it on or off during scheduled hours. Other than being aesthetically pleasing, the frame floor lamp is cleverly designed to reduce power consumption. This lamp consumes up to 90% of power compared to other lamps.
13. Artiva USA UFO Floor Lamp
The Artiva UFO floor lamp is a bright yet comfortable lighting option for bedrooms and living rooms. Its energy-saving and bright illumination also makes it a perfect pick for a home office.
This aesthetic floor lamp comes in satin nickel or a chrome design finish. Its dimension is very petite and compact; hence it makes a perfect pick for a tiny to mid-sized room. The lamp has a touch control dimming option, and the curved design makes the angle perfectly shine a light onto the target.
14. Lamp Depot RGB Corner Floor Lamp
With the Oblique RGB Circular Floor Lamp, you can create a beautiful light show and set the tone for any event. With over 16 million color combinations and 350 different light effects, the embedded LED strips can provide the ideal ambient lighting in any environment. Perfect for a gaming or living room, the aesthetic floor lamp has a design worth multiple glances.
Even when it isn't lit, this inventive floor lamp acts as a fascinating work of modern art that gives your room a distinctive look, so what else do you want? A showpiece and a lamp. The provided remote makes it easy to operate the Oblique Lamp. Multiple bulbs can be connected, and a single remote control can operate them all.
What To Consider When Buying Aesthetic Floor Lamp?
You might think a floor lamp isn't a product that is given much thought and consideration, but the truth is otherwise. This tiny product can make a huge difference in your room's ambiance and provide a suitable lighting option with benefits like energy efficiency and directed light. Below are some factors to help you choose the best aesthetic floor lamp.
Functionality
Sure, aesthetics are important in a floor lamp, and you might want to prioritize them too, but with your intended action of the lamp, consider functionality your top priority. Ask yourself the purpose of the lamp. Is it mainly for decoration, reading, office work, or an exclusive light source in a room?
Aesthetics
What material goes best with your room, and what are the types of lamp shades suitable for your space? Floor lamps come in many material choices, so it is important to narrow down your pick so you can choose the right one.
The Right Size
Another important factor to think about is the size of the floor lamp. Consider the specifications, such as the total height, shade size, and base size, to ensure that the scale is appropriate for the space and furniture. Typically, smaller lamps and furniture go hand in hand.
Type of Lamp
A floor lamp basically has a light, a sturdy base and a long neck which supports the height. But with modernism in home décor and functionality there is not just one kind of floor lamp. Floor lights come in various forms, each with certain practical advantages, while the basic design remains the same. Each form serves a different purpose and is better suited for a certain task more than the other.
Where to Put Floor Lamps in Your Living Room
As already established, a modern floor lamp can be used to achieve all three types of lighting – accent, ambient, and task. However, the type of light a floor lamp will provide is often dependent on its placement. 
We have already discussed how versatile a modern floor lamp is and how it can be placed nearly anywhere. However, before you decide on where to place one, you will need to look at what other light sources you have in your living room so that you create balance rather than disrupt it. To do this, you should look for any bare areas or dark corners where a contemporary floor lamp will add ambiance, such as: 
In a Corner
By brightening a dark corner with a floor lamp, you benefit from the creation of overall illumination. This is, generally, because you are bouncing light off of two walls. 
Behind the Couch
Another popular choice for a standing lamp placement in a living room is behind the couch. If your couch happens to be positioned away from the wall, then a modern floor lamp is the perfect solution for creating depth and providing an over-the-shoulder reading light.
Behind or Beside the TV
Placing a standing lamp behind or beside your TV may not be one of the more obvious choices of placement, but a lamp in that area can actually reduce eye strain and glare. It does this by creating contrast, especially in dark living rooms when other light sources are off. 
Next to a Desk
Those of you who have a desk in your living room that you often tend to work or read at should be focused on brighter task lighting. You can do this by placing a modern floor lamp directly beside your desk. It is even better if the lamp has a head that is adjustable, as this lets you direct light downwards directly onto the surface you are working at. 
In the Middle of Your Living Room
By having a larger living room, you have the advantage of being able to set your furniture further away from your walls. If your couch happens to be in the middle of your living room, you can easily add a floor power outlet to make the placement of a floor lamp behind or beside your couch possible. This way, you are also avoiding tripping over any extension cords. 
The Bottom Line
After reading this article, you can now agree that a modern floor lamp exists at the very end of greatness. Whether you want a standing lamp that is overreaching to lean over your comfy couch or a sculptural one to blend perfectly into a blank corner, there is a modern standing lamp for you. Regardless of what you may be looking for, these top 15 modern floor lamps will do the most for your interior space.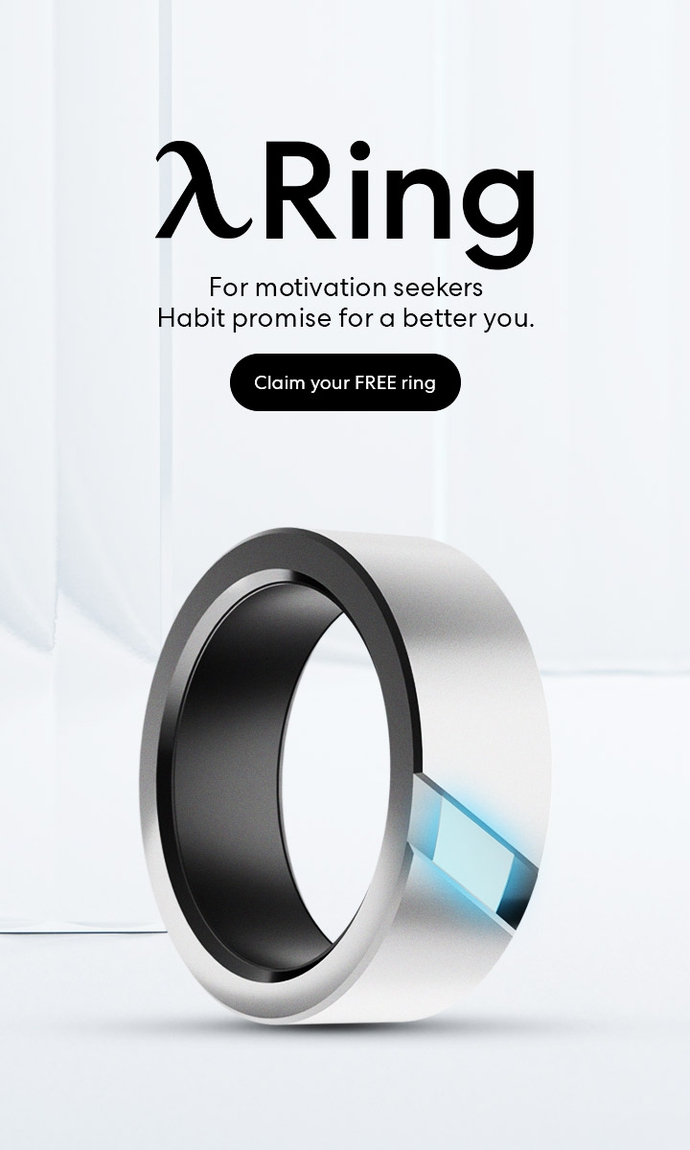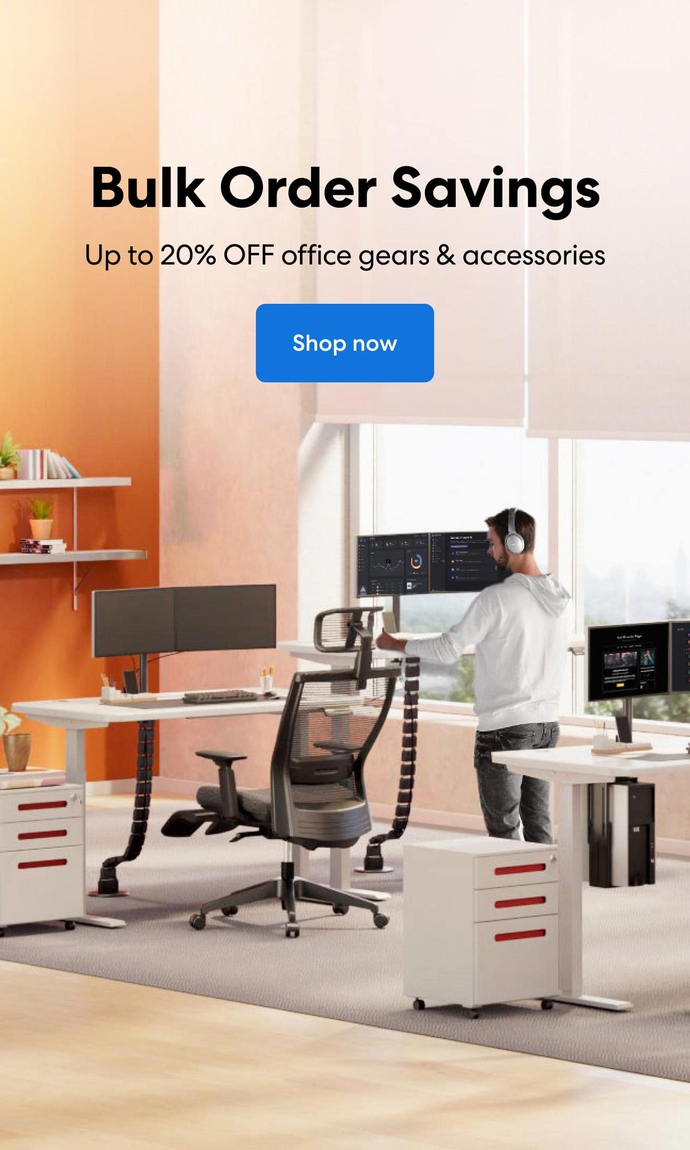 Subcribe newsletter and get $100 OFF.
Receive product updates, special offers, ergo tips, and inspiration form our team.