Nearly as important as the desk you do your work on is the chair you sit in while you do it. Finding the right chair can sometimes feel like a Goldilocks situation, too big, too small, or too stiff. Fortunately for you, there is a Cyber Monday ergonomic chair deal that can help! 
This Cyber Monday ergonomic chair sale promises to offer you such a wide selection of options and styles that picking your new office chair is going to be a breeze! 
With Autonomous, you are getting top-of-the-line quality and customer satisfaction. You know you are getting the best products for the best price of a Cyber Monday desk chair with Autonomous! 
If you want the very best of cyber Monday chair deals, you need to look no further than the products by Autonomous.  
1. The Autonomous ErgoChair Pro
The ErgoChair Pro from Autonomous is an ergonomic chair that can be completely customized to your needs. It can help improve your posture and provide support for your back while sitting. All of this can help prevent back pain caused by sitting in non-ergonomic chairs. 
The ErgoChair Pro can be adjusted anywhere from the arms to the height to best suit your needs and even includes a headrest for maximum support! All of these features come complete with flexible support for your entire body and a mesh back for air to flow and keep you cool and comfortable all day!
This Cyber Monday ergonomic chair also comes in a range of colors to blend in with any office environment.
2. The Autonomous ErgoChair Plus
The ErgoChair Plus from Autonomous is designed to be the chair that delivers the utmost care and attention to your back and spine. Its design gently prompts you to choose to sit with good posture while supporting your back at the same time. 
This Cyber Monday office chair deal has a unique fishbone design including thermoplastic elastomers in its construction so that you are not only fully supported; you can also stay cool throughout the day. 
The ErgoChair Plus also comes in an array of color options as well as a five-year warranty and a 30-day trial, so you can see for yourself that it's everything you could ever need!
3. The Autonomous AvoChair
Nowadays, it is incredibly important to be thinking of eco-friendly options when considering any purchase. Autonomous keeps this in mind when designing their office products, so they create things like the AvoChair. 
This eco-friendly office chair is also wallet-friendly, being among the least expensive options that Autonomous offers. Its ergonomic design still manages to evoke the simple, minimalistic, and elegant lines of nature while still being professional and extremely supportive.  
The elastomeric mesh back on the AvoChair is designed to make sure you are cool and comfortable at all times while still supporting your body in the best possible way. Its base is made of an aluminum alloy to make sure that it is as sturdy as possible while still being able to mildly recline. 
This ergonomic and eco-friendly chair also comes in a wide range of colors, so you have a large array of options for your home or office.
4. The Autonomous ErgoStool
For the person looking to become more active with the way they sit, there is the ErgoStool from Autonomous. This unique sitting device is so much more than just an office chair; it can be viewed as a health tool. 
The ErgoStool helps encourage a lack of sedentary sitting, better posture, and a more active workday. 
This ergonomic stool helps you stay active throughout the day, encourages better circulation, and can help promote a stronger core and back without ever getting up from your seat. 
This incredible stool has a nicely cushioned seat for ultimate comfort, a weighted base for support and balance assistance, and a widely adjustable height range so that it can accommodate any person and any desk setup! 
Since customization is important, the ErgoStool is available in a series of colors and features a two-year warranty and a 30-day trial, so you can make sure you are getting exactly what you want from this Cyber Monday office chair sale!
5. The Autonomous ErgoChair Recline
Next on our list of incredible Cyber Monday ergonomic office chairs is another product from Autonomous! 
The ErgoChair Recline is fully supportive of your back and is completely adjustable to provide you with head to toe support and comfort all day long. It has an incredible reclining distance for when you need those really big stretches in the middle of the day! The best part is that it's also completely affordable on most budgets! 
Another feature of this reclining office chair is a supportive headrest, but this one also comes with a footrest that extends from the seat so you can completely recline and give your neck and back a break from sitting upright. The tilt mechanism provides balance so that you can do all of this without worrying about being able to balance in the reclining position. 
This ergonomic chair features a super breathable mesh fabric back, two color options, a one-year warranty, and a 30-day trial so that you can be sure that you're getting the best possible chair!
6. Elusion Swivel Chair by Alera
While it is not an Autonomous product, the Alera Elusion Swivel Chair still gets the job done. 
This unique office chair features a waterfall edge that can help take some of the pressure of sitting off of your legs and an ultra-breathable mesh back to keep you cool as you sit and work. 
This is a great chair for basic tasks and sitting for short periods of time, perfect for a home office! 
Remember to give yourself breaks throughout the day to stand up and stretch! 
7. The Herman Miller Sayl Chair
This uniquely shaped ergonomic office chair is perfect for smaller offices or spaces. 
Its unique form and ergonomic design make it perfect for adding a touch of hip modernity to any home or office, but its fashionable design is also merged with comfort and support. 
This chair is made for support, beauty, and affordability. It also comes in a variety of colors in order to seamlessly fit in with your current office décor. 
8. The Herman Miller Mirra 2
Also, from Herman Miller for this Cyber Monday desk chair deal is the beautiful Mirra 2. 
The Mirra 2 has even more support for your back than the Sayl Chair and is a more recommended chair for spending longer amounts of time sitting at a desk. 
This chair allows for some recline, and its tilt mechanism makes the changes between the different postures a breeze. 
This chair comes in multiple colors and can be very visually striking in an office setting. 
9. The Steelcase Leap Fabric Chair
This may be one of the more expensive chairs listed here, but you get so much for your money with it. 
If your occupation finds you sitting and focusing for long periods of time, you may want to look into the Steelcase Leap Fabric chair. 
This fully supportive chair actually conforms to the curve of your spine over time in order to better support it. This kind of chair technology is ideal for programmers or editors, or anyone else who needs to be seated and focused on a task for an extended period of time. 
This heavy-duty support chair is worth every penny you pay for it! 
10. The Herman Miller Embody Chair
The most expensive chair listed here, this Herman Miller chair didn't come to play. 
If the appearance of your office matters to you as much as the comfort and support of your chairs, then this is the chair to perfectly combine your two priorities. 
For the price, you get the aesthetically pleasing look you have come to expect from a Herman Miller chair with the ergonomic comfort and support you would expect from such a high price point. 
11. NEO CHAIR Office Chair
With the NEO Chair Office Chair, you get a highly durable chair with a wide, stable base that promises to hold up over time. It promises wheels that roll smoothly and won't scratch the floor beneath it. 
Its stain-resistant material and breathable mesh back stays clean and comfortable for the length of time you have it. 
It also provides a range of lumbar support that you can adjust to your heart's content. 
This chair is perfect to be your home computer chair or an office chair! It comes in several different colors for the ultimate personalization of your space. 
12. The BestOffice Ergonomic Desk Chair
This easy to assemble desk chair is perfect for any space. This chair works for a home office, casual seating, or a professional office setting. 
This chair makes use of a high-density, spongy cushion for ultimate comfort for long stretches of sitting with incredible lumbar support to help take care of your neck and back for as long as you sit in it! 
It has a lever that allows you to have total control of your rate of tilt so you can choose if you would like to sit straight up or adjust to a reclining position. 
13. The Furmax Office Mid Back Swivel Lumbar Ergonomic Chair
With its wingback design, this chair proclaims its elegance and comfort to the world. This chair should fit right in any home or office and bring excellent comfort to anyone sitting in it. 
It is luxuriantly soft to sit in, cost-effective, and easy to adjust to any height or lumbar specifications you might have. It includes a breathable mesh back to prevent overheating or other discomforts. 
This chair comes in multiple different colors, so you can be sure there is a color that can fit into the environment in which you want to use it. 
14. The Victone Ergonomic Swivel Chair
This Cyber Monday ergonomic chair offers all the support you could need for your day to day office tasks. The comfortable seat pad is ideal for all-day comfort for someone who sits for the majority of their workday. The ergonomic back and armrests are designed with you in mind to keep you comfortable and energized throughout the day while you work. 
The height of the seat is fully adjustable to suit your needs and how much you would like the chair to recline.  
15. Yaheetech Office Chair
The office chair from Yaheetech features clean lines, fully adjustable comfort features, and a series of colors for full customization. 
Its mesh back promises to keep you cool even as you sit for long stretches of time! 
16. The GTXMAN Computer Chair
GTXMAN has produced a high-quality chair with an ultra-breathable mesh back that promotes good posture all day long. This ergonomic chair is sure to support you and keep you comfortable and cool all day long. 
This chair also features completely adjustable armrests with a 90-degree rotation, so you can fully customize their angles and even get them out of your way if you need it! 
17. The FDW Office Chair
The FDW office chair is the thing that executive dreams are made of. This gorgeous faux-leather chair is designed with your ultimate comfort in mind and is perfect for anyone who wants the ultimate executive look without the huge price tag. 
It features lumbar support and a recline option, so it's also as comfortable as it looks! 
18. The HBADA Office Task Chair
The HBADA office task chair was designed with you in mind. For your ultimate comfort, this task chair is equipped with s sleek design and plenty of ergonomic features to keep you comfortable all day long! 
19. The Gabrylly Ergonomic Mesh Chair
If you like to do a lot of seated stretches during your workday, this is the right Cyber Monday office chair for you. 
This chair allows you to lean back as often as you feel the need to and offers a headrest, adjustable armrests, and plenty of lumbar support. 
20. Gaiam Classic Balance Ball Chair
For those who don't want a conventional office chair, there is a unique balance ball chair. This chair promotes excellent posture and aids in the development of core strength. Like the Autonomous ErgoStool, this chair promotes active sitting and can help you feel more alert throughout the day. 
In Conclusion
These Cyber Monday office chair deals are too good to be left unnoticed, so make sure you get in on them while they last! Don't forget to check out others Black Friday & Cyber Monday deals from Autonomous to get the best price for your smart office.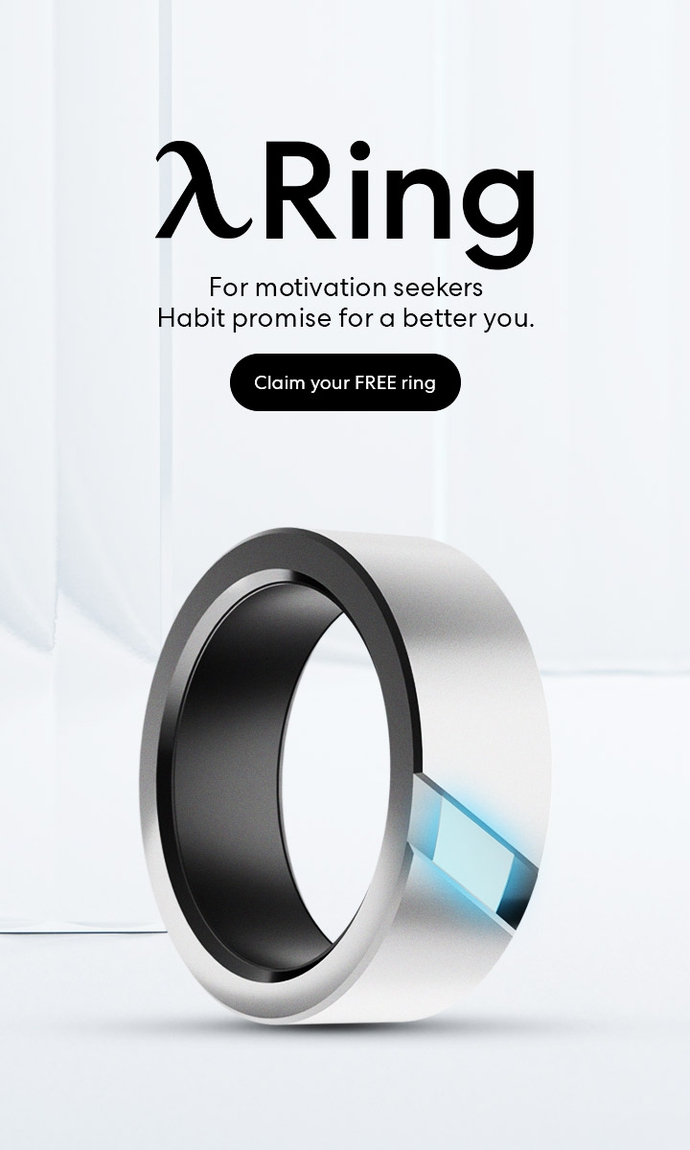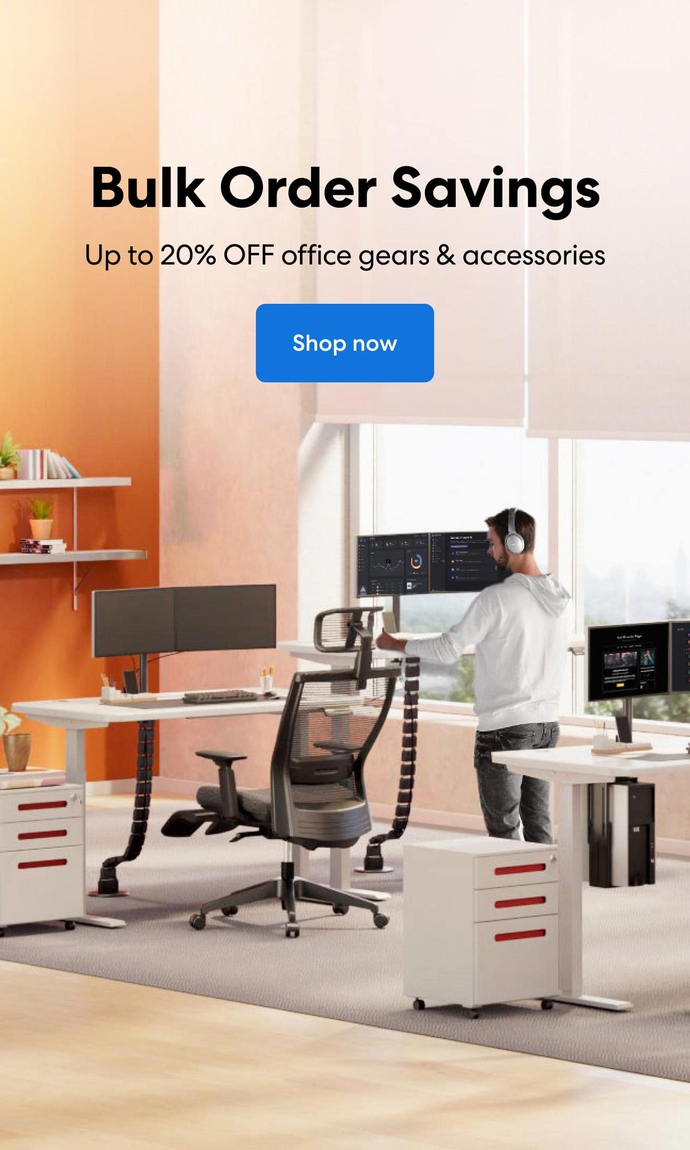 Subcribe newsletter and get $100 OFF.
Receive product updates, special offers, ergo tips, and inspiration form our team.