A gamer's sanctum, the game room, must be equipped for enhanced gameplay. Having the right gaming furniture is crucial as long periods are spent in this space. Gamers who practically live in their gaming room need a gaming desk with drawers.  
Gaming desks are made specifically for gaming. Every dimension of the desk is tactically and ergonomically made to enhance the gaming experience. These desks are designed with the space necessary for multiple screens. They also help gamers to efficiently switch keyboards.  
Essentially, the best gaming desk with drawers ensures a player's comfort during the long duration they spend engaged in games.  
Top 20 Gaming Desks with Drawers to Boost Your Gaming Experience
While there is a plethora of desks on the market, there are selected ones most suited for players who spend extended time in their workspace. These gaming desks have features that enhance the gaming experience.  
1. EUREKA ERGONOMIC 63" Standing Executive Desk: 2 Drawers
Your gaming space should not only bring you experience but also bring you a healthier way to play. This gaming desk with drawer equipped with two silent motors and 3-stage legs, which allows you from sitting to standing in one click.
This EUREKA ERGONOMIC sit-stand desk has 2 built-in power outlets, 4 USB ports, a wireless charger on the desktop, convenient to charge your devices. The Ergonomic monitor stand can support two monitors at the most comfortable eye level.
2. EUREKA ERGONOMIC Standing Desk with Double Drawers and Hutch
EUREKA ERGONOMIC electric desk is one of the best standing desks with a hutch. The adjustable feature makes switching from sitting to standing fast and effortless, with just the touch of a button. With an adjustable height ranging from 29 inches to 48 inches, it's one of the best standing desks on the market.  
3. EUREKA ERGONOMIC Gaming Desk with Hutch and Keyboard Tray
The EUREKA ERGONOMIC gaming desk model has a tray for your keyboard. When you're not using the desk for gaming or streaming, it works in other contexts. The desk can become a home office workspace dream. It comes in handy for jobs such as image designing.  
Along with a keyboard tray, this model is a gaming desk with shelves. The desktop's wide surface gives plenty of space for more gaming hardware and other items. 
4. Aiterminal Ergonomic Glass Desk with USB ports and 4 programmable Heights
If you're looking for a gaming desk with drawers that delivers style and functionality, this is the perfect desk. The tempered glass surface presents a beautiful appearance, and the desktop has rounded edges for safety.  
This adjustable desk gives four programmable height options to accommodate position changes. It is multi-functional and is among the best gaming desks with drawers. A pull-out drawer is built into the desk, which provides added storage while keeping your space neat. As a standing desk with USB ports, it offers 2 USB ports and a Type-C port. 
5. Aiterminal Ergonomic Desk with USB Ports and Memory Height
The Aiterminal Ergonomic Electric Desk differs from the Aiterminal Ergonomic Tempered Glass Desk in appearance. This desk is for those who prefer wood over glass surfaces. Its maple-colored surface also has rounded edges as a safety feature.  
Gamers looking for an electric desk with drawers can take advantage of this desk's built-in drawer for enhanced storage. Access to USB ports right at your desk is a great convenience when gaming, and this electric desk offers just that.  
6. Uncaged Ergonomics Essential SmartDesk with Drawer
An affordable standing electric desk that is all about simplicity. With a compact design, this gaming desk with drawer is ideal for a gaming room with minimum space. It offers a perfect combination of value and luxury in a small, efficient package. The memory keypad features, which have four settings, make it easy to adjust between sitting and standing.  
7. FENGE Ultrawide CompactDesk with Drawer and Bag Hook
This desk is made from iron, aluminum, and particle board making it's durable. It's simple, compact design saves space in smaller rooms. The adjustable feature allows for sitting and standing. 
Its height can be adjusted between 29.5 inches to 88 inches. With the built-in drawer and bag hook, you can store supplies and other gaming accessories, without cluttering the desk surface. 
Furthermore, this desk is built with ergonomics in mind. Its design helps to improve posture, which promotes a healthier and safer way to game for long periods. Using this desk can reduce work pressure, promote blood circulation, and reduce back pain that comes with prolonged sitting.  
8. FENGE Ultralong CompactDesk with Drawer and Bag Hook
This model is longer than the FENGE Ultrawide CompactDesk, with dimensions 47 inches long by 23.6 inches wide. The design saves space and helps the user to work or play smarter in comfort for longer. Its height is adjustable, so users can move from sitting to standing with ease.  
9. Wistopht CompactDesk with Touchscreen Control and Wireless Charger Pad
Wistopht CompactDesk has a simple sleek design and monochromatic color, which makes it perfect for any space. The tempered glass surface is pressure resistant and has rounded edges for enhanced safety.
This gaming desk with drawer has a wireless charger and digital display with touchscreen control keys. You can control how high you want the desk to be straight from the tabletop. The desk is also made with hidden drawers, providing more storage space without the clutter.  
10. Techni Mobili Complete Workstation Computer Desk
This Techni Mobili Workstation Computer Desk offers an ample work surface and plenty of storage space including a cabinet designed for CPU/storage with large back opening for cables and removable shelf.
11. ApexDesk CompactDesk with Touchscreen and USB Port
The core features of this desk combine to enhance efficiency and comfort. With a glass surface, this desk gives an air of sophistication but provides the stability of an electric standing desk. Its sturdy structure facilitates about 130 pounds, and there is plenty of space for you to explore your gaming setup ideas.  
This gaming desk with drawers is also height adjustable and has USB ports for your convenience. If you have smaller accessories or files, you can store them in the desk's press-lock drawer.  
12. Techni Mobili Home Office Computer Desk
Techni Mobili Home Office Computer desk brings the perfect combination of ample storage options, excellent functional features, and sophisticated style all-in-one in this sleek desk. Perfect for your study or your home office.
13. EUREKA ERGONOMIC L60 L-shaped Standing Desk: Keyboard tray
Enjoy the health benefits of a standing desk, with 4 programmable height settings for quick and easy transitions and height range of 29.5in - 48in. The monitor stand supports two computer monitors easily. The RGB lighting controls the vibe of your setup. Meanwhile, the increased height of the stand helps you head up at the screen.
14. Benzara Compact Gaming Desk
A contemporary, compact design allows this desk to fit almost anywhere. It's one of the most ideal gaming desks with storage because of its bottom shelf, drawer, tablet pad, headphone holder, and cup holder.  
15. Mount-It! Standing Desk with Sustainable Melamine
The medium-sized desk conveniently holds multiple monitors and other devices while not taking up too much space. With melamine, this desk is easy to clean and durable, giving you value for your money. Additionally, the desk is height adjustable.  
16. Techni Mobili Warrior L-Shaped Gaming Desk
This L-shaped desk has all the features to make it a great gaming desk with storage. It has tons of space for all your devices and gaming setup accessories. There is also a convenient removable shelf and integrated cup and headphone holders. The gaming desk has a heavy-duty steel frame, making it able to support up to 130 pounds.  
17. Techni Mobili TS-200 X-Shaped Desk
The TS-200 X-shaped desk has plenty of space for multiple monitors and gaming gear. This desk has convenience and optimum storage in mind with its media holding rack, drawer, tablet holder, headphone holder, and elevated monitor stand.  
18. Ikea Utespelare
Ikea Utespelare is a solid desk that can hold several gaming monitors and PCs. However, what gives it a great reputation as a gaming desk is its adjustability. The Utespelare can be raised to six heights, which supports needed position changes when sitting for long periods. 
19. Mojo Standing Desk Gamer Pro
The Mojo standing desk was built for functionality. It is spacious enough to facilitate all your gaming equipment while providing comfortable gaming periods. Two back cable slots ensure that all cables and wires are kept off the desk surface and out of the way.
20. Thermaltake ToughDesk 500L RGB Battle Station
ToughDesk's Battle Station is appropriately named because the steel-framed model gives it the sturdiness to house all your gaming hardware. This L-shaped desk also comes with a mouse pad for the main and side desks, an accessory you'd typically have to buy separately.   
Additionally, the desk comes with cable management to keep your desk surface clutter and wire-free. Height flexibility is one of the main features that makes the ToughDesk Battle Station a great gaming desk. You can effortlessly go from sitting to standing by pressing a button.
What to Consider Before Buying a Gaming Desk?
Having the right instruments for any activity boosts enjoyment. Every gaming desk has specific features that fit different gamers' needs. It's important to know what to look for or what you need before purchasing the best gaming desk with storage to suit your specific requirements.  
Size
Deciding on the size of a gaming desk depends on a few things. You must first consider how much space you have. Gaming desks typically range from 45 inches to 72 inches. Next, take into consideration how many monitors you own. Multiple monitors will need a broader surface area.  
Finally, think about how much space you'd like beside your monitor or monitors to fit other things such as desk supplies or docking stations. You might even want to spruce up your space with accessories like potted plants or lamps, so having the right amount of space is crucial.
Shape
The shape of the gaming desk you want to get depends on the space you have in your room. Gaming desks come in a range of shapes. An example is an L-shaped gaming desk, which supports more weight capacity and affords more space for equipment. Again, choosing one is all about what will make you comfortable.  
Adjustability
The best gaming desk with storage should be the epitome of functionality. An adjustable desk will offer more options to enhance your comfort and improve the quality of your gaming. Staying in one position for too long can get exhausting and uncomfortable. A standing desk is ideal when you need to switch position after sitting for too long. 
Cost
Choosing a suitable gaming desk with storage doesn't have to be costly if you're on a budget. The price range for this category of gaming furniture is from $100 to $1000. Prices for these desks depend on the type of material (wood, steel, plastic), durability, storage, features, and more.  
Storage Capacity
The convenience of a gaming desk with storage space can make life so much easier. Your gaming room will be more organized, which boosts concentration. Gaming desks with drawers and gaming desks with shelves are optimal choices for storage management.
Resilience
When spending on a gaming desk with shelves, you want to ensure you get your money's worth. The durability of a gaming desk is an important factor to consider before buying one. Your desk will go through a lot, holding up the weight of various pieces of equipment. Using it every day puts pressure on the furniture.  
It's best to choose the best gaming desk with drawers made from strong material that can stand the abuse your desk will endure. Desks made from metal and genuine wood are the best choice if you are looking for strength.  
Final Thoughts
Most gamers spend long periods in their gaming rooms. Therefore, the room needs to be designed for comfort and convenience. Buying a gaming desk for your space takes consideration as there are a few factors to pay attention to. 
Storage capacity, cost, and durability are key features to look out for. You can easily find the perfect gaming desk that suits your needs with the many that are on the market.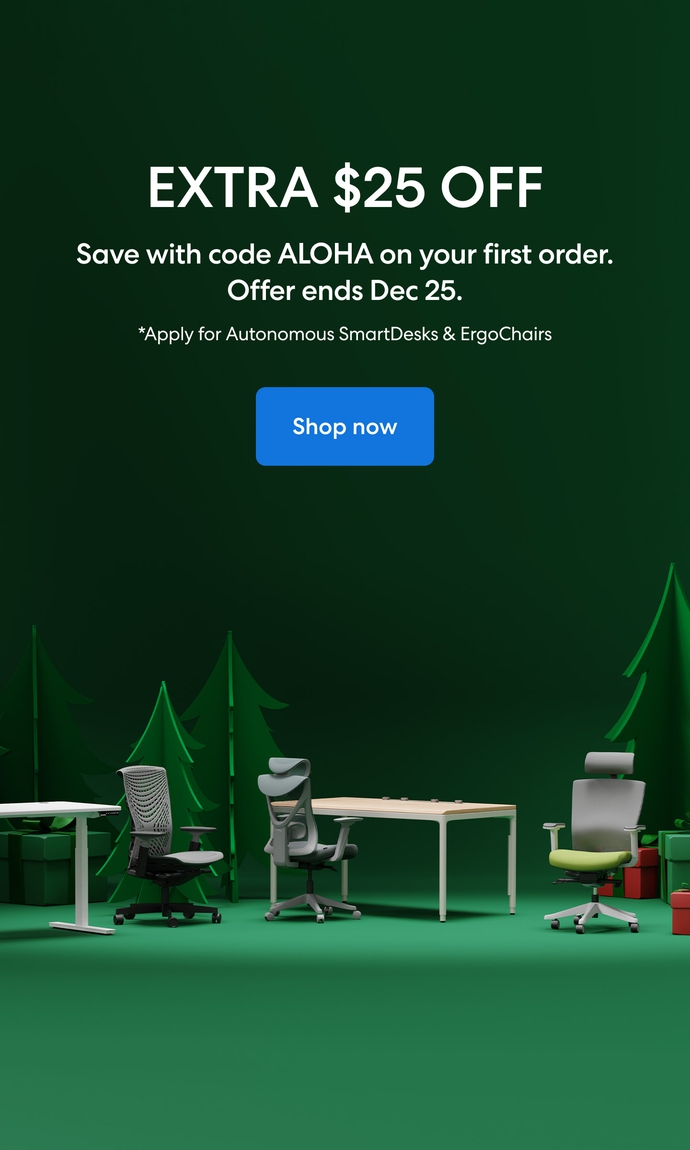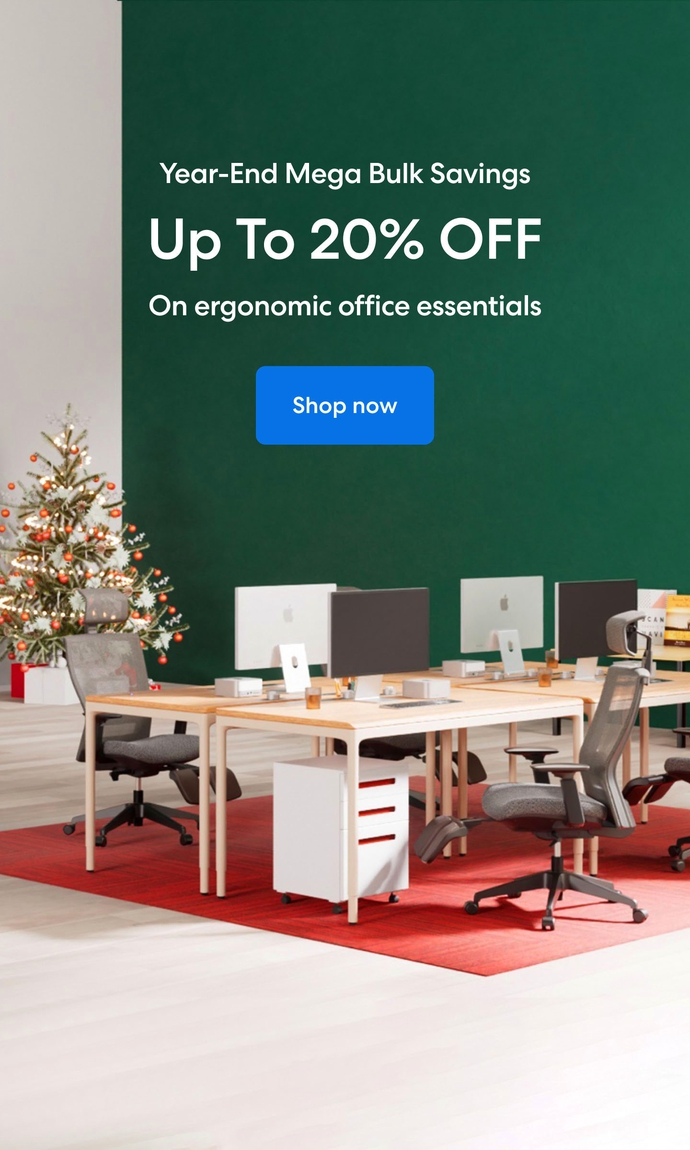 Subcribe newsletter and get $100 OFF.
Receive product updates, special offers, ergo tips, and inspiration form our team.