Smart Products
Top 20 High-back Home Office Chairs (Leather, Mesh, Fabric)

Autonomous
|
Jan 8, 2022
1,264 Views
Finding the best high-back home office chair requires time, and you have to compare different options. This guide offers you fantastic models by recognized brands, so read until the end and choose your favorite one!
Top 20 High-back Home Office Chairs
1. Autonomous ErgoChair Pro
When you're looking for an ergonomic chair with a high back, you want to make sure that it supports your spine, but you also need to be comfortable while you're sitting down. 
The ErgoChair Pro by Autonomous has it all – it's an ergonomic chair with fully-adjustable features, it's made of breathable mesh, and it has a sleek and elegant design that can embellish any workspace. 
Offering a woven mesh back to promote airflow, the ErgoChair Pro is one of the best examples of a high-quality model you should consider if you want to buy an ergonomic chair.  
2. Autonomous ErgoChair Plus
Also known as the Kinn chair, the ErgoChair Plus is another one of Autonomous' top-quality models, but in this case, its design was inspired by movement.  
This model allows you to easily move around since its frameless construction facilitates motion. Additionally, its spinal support is flexible, and the chair is available in both TPE and mesh, so you can choose your favorite material. 
With a five-year warranty and environmentally-friendly materials, the Kinn chair is one of Autonomous' most famous models. Its high-quality features make it a top high-back chair to work from home.   
3. ErgoChair Recline by Autonomous
Similar to the ErgoChair Pro, the ErgoChair Recline offers you adjustable features. However, it's also a reclining office chair, which is ideal if you want to take breaks from time to time while you're working. 
Made of durable materials, the ErgoChair Recline prioritizes comfort every day, and it might be the ideal model if you're looking for a high-back computer chair that's comfortable and lasts a long time. 
4. PU Leather Office Chair by Furmax
When you're working from the early morning to the evening, you need a comfortable office chair, but that also offers you outstanding ergonomic features to protect your neck, back, and legs.  
The PU Leather Office Chair by Furmax is a top option to keep in mind if comfort and ergonomics are the essential features you're looking for. It's made of PU leather, and that makes this sitting spot an immensely durable piece of furniture. Finally, it can withstand up to 280lbs in weight, which is a lot compared to other alternatives.  
5. Executive Office Chair by BestOffice
You deserve to have the best pieces of furniture in your office – fortunately, BestOffice is one of the brands that can offer you that. In this case, the Executive Office Chair is a convenient high-back home office chair alternative for many, especially if you're looking for affordability and good quality features. 
This model has a star-shaped base, which guarantees stability and promotes balance while you're sitting down. It's a swivel chair with a stylish design and a comfortable seat, so you can sit for hours without experiencing strain or pain in your limbs, back, or neck. 
Even though the best high-back office chair is not easy to find, the Executive Office Chair by BestOffice is often in the top choices because of its fantastic characteristics. 
6. High-back Chair by Flash Furniture
Flash Furniture can give you a high-back computer chair as well, and you should look into its features since it's a top-quality model too. The High-back Chair by this brand is affordable, comfortable, and durable. 
In this case, Flash Furniture's High-back Chair has fabric upholstery, which means that you're always going to be comfortable, even if you sit down for hours. At the same time, it includes a reclining back control and a dual paddle control mechanism, so you can adjust some of its features. 
7. High-back Chair by Executive Office
Executive Office offers you several high-back desk chair options that might be convenient due to the models' features and prices. The High-back Chair, for instance, makes comfort a priority and gives you padded seats and a design that adapts to your spine's shape. 
With the High-back Chair by the Executive Office, you don't have to worry about getting a new ergonomic chair with a high back for your workspace for a long time. Its sturdy metal base and leather padding make it an endurable piece of modern office furniture, which is one of the many reasons why customers love it – in the end, it's a good way to invest your money since it's a trustworthy item. 
8. Essentials by OFM's ESS-6060 Chair
To end your search for a fantastic high-back home office chair, Essentials by OFM brings you the ESS-6060 Chair, which is made of leather, has neck support, and has many more high-quality features. 
A fun pattern embellishes the sitting area of the chair, and it makes the leather even more eye-catching. Furthermore, the high-back computer chair has a sturdy base, neck rest, and it guarantees comfort. Luxury and functionality come together in this design, and they give you an incredible result that you shouldn't miss! 
9. Executive Swivel Leather Chair by Homall
Many workers prefer having chairs that stand out from the competition, especially if they want to make their office look different. You're spending several hours a day in front of your computer, so you should get a sitting spot that's both comfortable and beautiful. 
Fortunately, Homall's high-back desk chair is a model that combines both of these aspects. It features a 360-degree swivel, a weight capacity of 300lbs, a full recline, and multi-directional wheels. 
10. Ergonomic Chair by BestOffice
BestOffice offers more than one option you should look into, particularly when you're comparing different high-back computer chair options to choose the best one. Instead of simply choosing the first one you find, evaluate all your alternatives, even if they're from the same brand. 
In this case, the Ergonomic Chair is ideal if you want to be productive and relaxed while you're working, something that's often very hard to achieve. The sitting spot guarantees that your back, neck, and legs get all the support they need, but it also makes sure that you never experience strain, pain, discomfort, or tension. 
11. High-back Executive Chair by AmazonBasics
Many customers love AmazonBasics because the brand is a leader in offering high-quality and budget-friendly chairs. Thus, buying one of these models might be an intelligent choice since they can last a long time and they're still very affordable! 
The High-back Executive Chair by AmazonBasics is one of the brand's most famous options because it has a luxurious and elegant design, it's made of leather, and its base is sturdy and reliable. 
To ensure you're buying a comfortable chair, you often need to take a look at some of its features. In this case, the AmazonBasics model is a fantastic example of comfort since it has a padded seat, and it's completely made of soft leather. 
12. Big & Tall Chair by AmazonBasics
Comfort and efficiency are two essential features you should keep in mind when you're looking for the ideal chair for your workstation. If you buy a sitting spot that looks good but doesn't offer you ergonomic features, you might be putting your body at risk. On the other hand, prioritizing ergonomics and forgetting about the chair's look might hinder your motivation, especially if you want an aesthetically-pleasant office. 
However, AmazonBasics has the perfect solution for you – the Big & Tall Chair. It's one of the models you should keep in mind when you think about 'luxury' and 'comfort' at the same time since it's one of the few sitting spots that can offer both of them. 
The chair has many adjustable features, which allow you to set it up however you want. Nonetheless, keep in mind that it's quite bulky, so if you have a small office, it might not be the best acquisition. 
13. Ergonomic High-back Chair by Ficmax
Ficmax's high-back home office chair is always the right option, particularly for workers who want to go for luxury and comfort. Its upholstery is made of top-quality PU leather, and it has a heavy-duty base that guarantees stability at all times. 
Additionally, Ficmax's high-back desk chair often stands out from the competition because of its luxurious features. With it, you get an electric massager, a lumbar cushion, and a removable headrest pillow. 
14. Freedom Chair by Humanscale
If you take a look at the chair market and go through the most famous models, you might find the Freedom Chair, as it's one of the most recognizable high-back computer chair alternatives out there. 
Compared to other chairs, the Freedom Chair is one of the tallest models since its backrest can go up to 32in. Moreover, the lumbar support's lower section pivots, so you can find the ideal position to feel comfortable at all times. 
Few sitting spots offer you the ideal office chair height, but this one gives you more than you might ever need. Additionally, since it's fully adjustable, you can quickly change its settings and guarantee that it fits your needs.
15. Ergohuman Chair by Eurotech
This model by Eurotech is made of breathable mesh, and it's famous due to its three-part backrest design: it has a section for the upper body, one for the lumbar area, and one for the neck and head. 
Eurotech's high-back home office chair has an adjustable back, so you can change its settings to fit your size. At the same time, since it also has three lockable positions, you can easily put it at the angle you prefer.  
16. Global Office Furniture's Global Arturo Chair
When you're looking for solid options for a high-back desk chair made of leather, the Global Arturo has to be on your list – it has detailed stitching, padded cushions, and much more. 
The Arturo is the kind of sitting spot you might imagine when you think of a high-back computer chair. It offers a thick headrest with a pillow and a soft cushion on the seat, which allows your head and legs to feel comfortable, even if you have to spend long hours in meetings. 
17. Oslo's Via "Big & Tall" Chair
Unlike other models, this one was inspired by automotive engineering, which is why it's one of the most famous high-end chairs you might find out there. 
Comparing a mid-back vs a high-back chair may give you some important conclusions, for example, the fact that high-back chairs provide support for your upper body, and that's essential if you're going to be in front of the computer for hours. 
Thus, if you're going for a high-back desk chair, the Via is one of the best models to buy – it offers back height adjustment, fabric upholstery, a knee-tilt mechanism, and more. 
18. Global Obusforme Chair by Global Furniture Group
Customers know the Global Obusforme as the workhorse high-back home office chair you can get if you want a tall sitting spot with as many adjustable features as you can get. 
The Obusforme has a center-tilt function, adjustable arms, seat, and back, a back support system, and it supports up to 300lbs in weight. 
19. Ultimo 100 Chair by Mayline
Mayline's Ultimo 100 makes a statement with its luxurious design, but it also provides you with top features you should consider when comparing different modern desk chairs. 
Buying the Ultimo 100 means you get a padded back and seat, tension adjustment, a knee-tilt mechanism, and pneumatic seat height adjustment. 
20. Basyx's Validate Chair
The last model on this list is Basyx's Validate Chair, which is a fantastic example of a classic high-back home office chair.  
Unlike other chairs, this one supports up to 450lbs in weight, so it's made for the big and tall. Even though it doesn't offer as many adjustable features as the other mentioned models, it's still immensely comfortable, durable, and sturdy. 
Keynote Takeaways
Many brands offer top-quality high-back home office chairs you should examine if you're setting up your home office. With this list of the best 20 models, you can compare different options and choose the one that adapts to your needs and budget!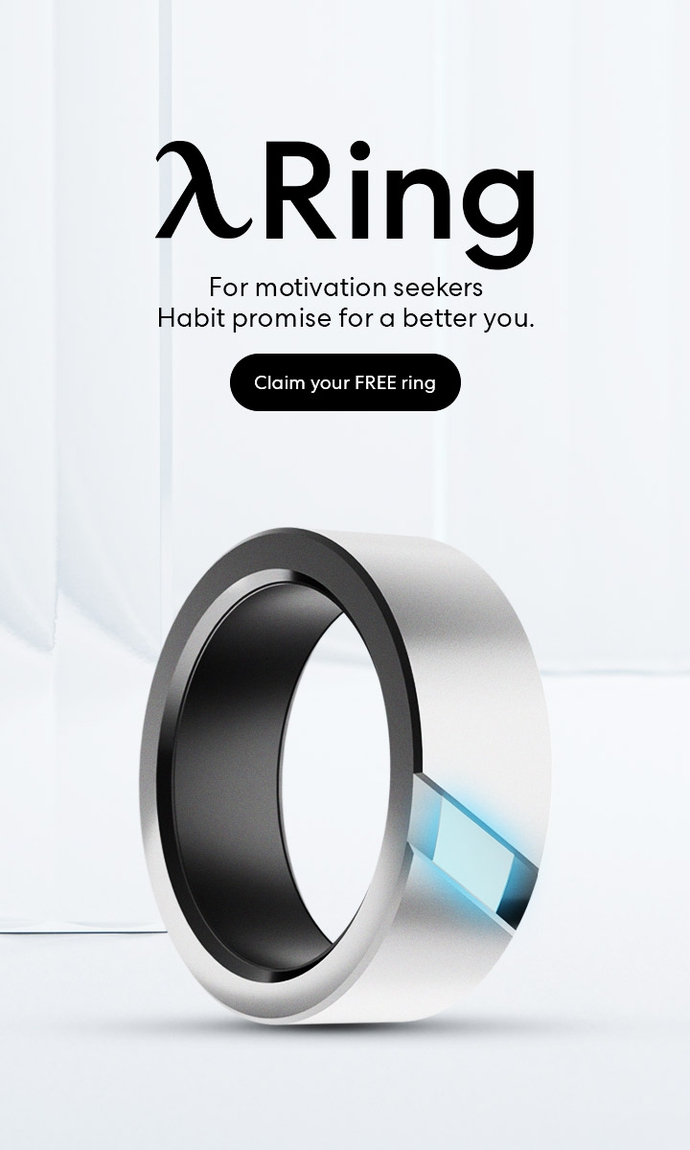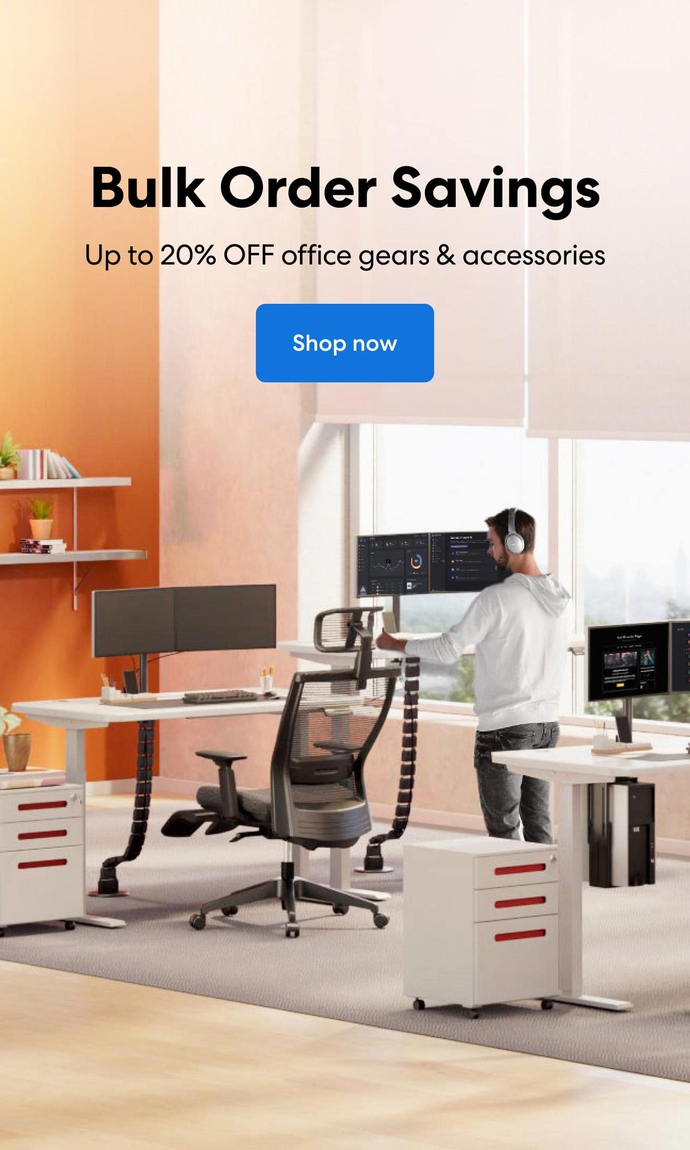 Subcribe newsletter and get $100 OFF.
Receive product updates, special offers, ergo tips, and inspiration form our team.