Workplace Inspiration
Top 20 Prefab ADUs in the Bay Area & Factors to Consider

Autonomous
|
Jan 20, 2023
2,992 Views
Essentially, a prefab ADU, or accessory dwelling unit, is a tiny structure that is only big enough for a backyard home. They can be used for a variety of purposes.
A prefab ADU in the Bay Area can be set up in any way, including as a guest house, granny flat, pool house, or home office. There are several options available to meet your unique needs. They are small (usually ranging from 150 to 300 square feet), so they are very affordable. 
The prefab technology also allows most businesses to send it to your location, no matter where you are in the US.
Top 20 Prefab ADUs in the Bay Area
1. Autonomous ADU
Autonomous's custom prefab ADUs are estimated to cost between $218 and $320 per square foot. However, because of the specialized nature of the job, the final cost of your project may exceed this estimate. This is brought on by the wide variety of site work expenses and the large variation in finish costs. 
The Autonomous office pod and studio pod have a good balance between productivity, design, and price. They allow you to "go to work" while remaining near your family in case of an emergency. 
If you're looking for the perfect multipurpose office, the Autonomous individual office pods are the perfect choice for you. 
Dimension
8'6''W x  11'9''L x 11'H
Ceiling height
6'10'' to 9'4''
Window material
Wooden frame, 5/16" tempered glass
Door material
Anodized aluminum frame,  5/16" tempered glass
Material
Siding: bitumen, housewrap, vinyl silding
Roof: bitumen, housewrap, shingles roof
Floor: plywood
Balcony: composite wood
Include
Optional: SmartDesk Connect, ErgoChair Pro+, Dual Monitor Arm, Cable Tray, Steel Cabinet, Anti-Fatigue Mat. Always included: Electrical Cabinet & Bookshelf
Floorspace
98 square feet
Capacity
2.9 tons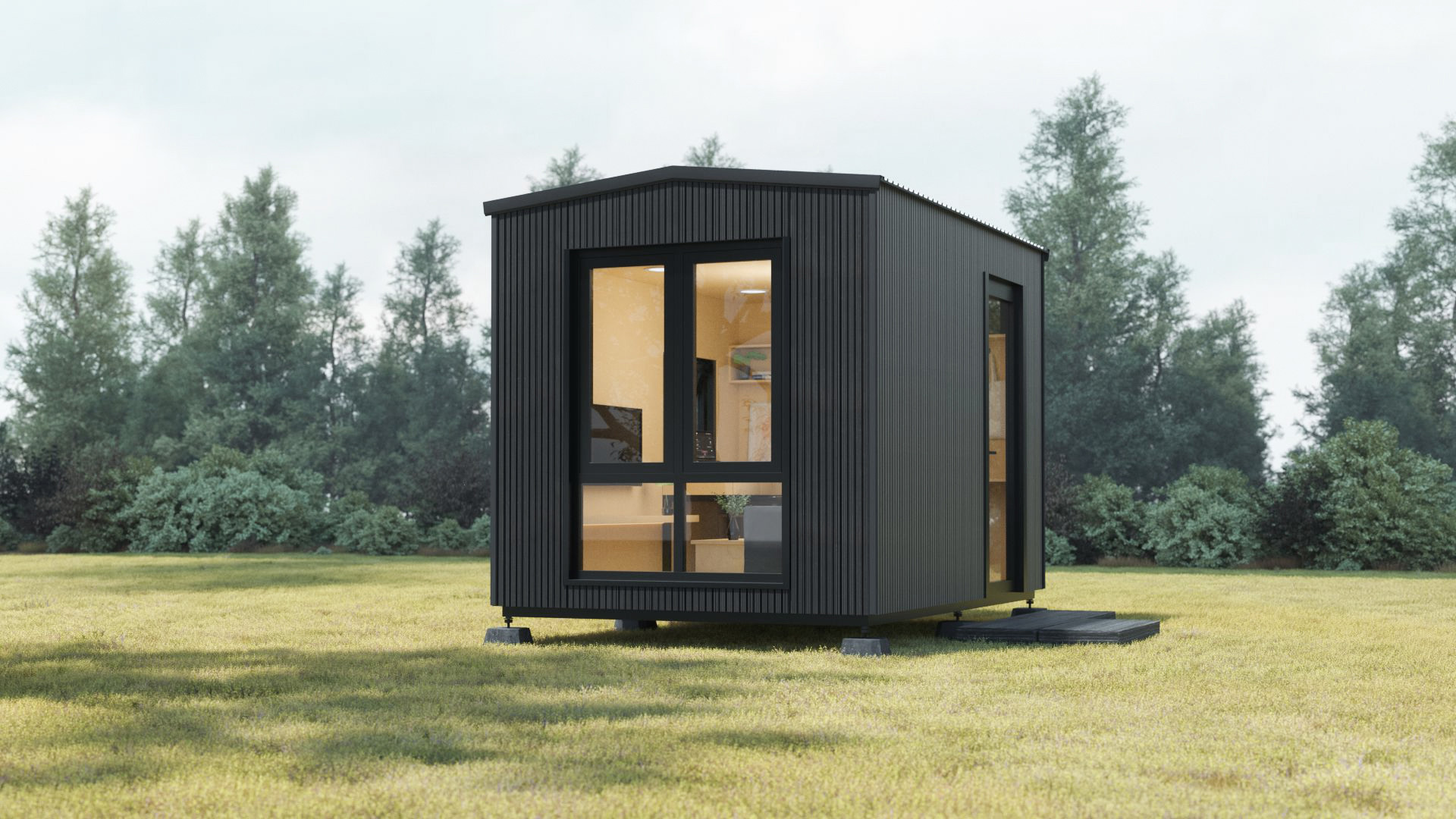 Dimension
8'4"W x 12'6"L x 9'10"H
Floorspace
105 square feet
Ceiling height
7'3"
Weight capacity
2.9 tons
Pedestal
18"W x 43"L x 7"
Window & door material
Powder-coated aluminum,  5/16" tempered glass
Material
Siding: plywood 1/2", steel frame, honeycomb paper, plywood 3/8", bitume, housewrap, vinyl siding
Roof: roof shingles
Floor: plywood
Pedestal: steel frame & wood plastic composite
Electrical devices
RCB, Wall outlet, Ceiling light switch, Ceiling light, Ventilator switch, Ventilator, Ethernet wall port, 66ft power cable with 2 connectors
Include
Optional: Cabinet, Desk, Small & Big Bookshelf, TV Shelf, Foldable Sofa Table, Convertible Sofa Bed. Always included: Electrical Cabinet
Power input
Maximum voltage : 110V AC (US standard)
Maximum current : 25A
Maximum power dissipation : 2750W
For a more affordable backyard office shed solution available within the state of Bay Area, Autonomous also offers their WorkPod Lite. Engineered for users who want the same sleek design lines and high-quality build of the WorkPod and StudioPod, but at a much more accessible price point. The compact design of WorkPod Lite - with 80 square feet of floor space - provides the same flexibility to transform and accommodate any category of living space.
Home gym? Yoga studio? Office? TV room? Guest bedroom? Production studio? WorkPod Lite can handle whatever your work life and personal life throws at it. Clean, minimal, non-fuss, WorkPod Lite is the perfect blank canvas and kinder on the wallet.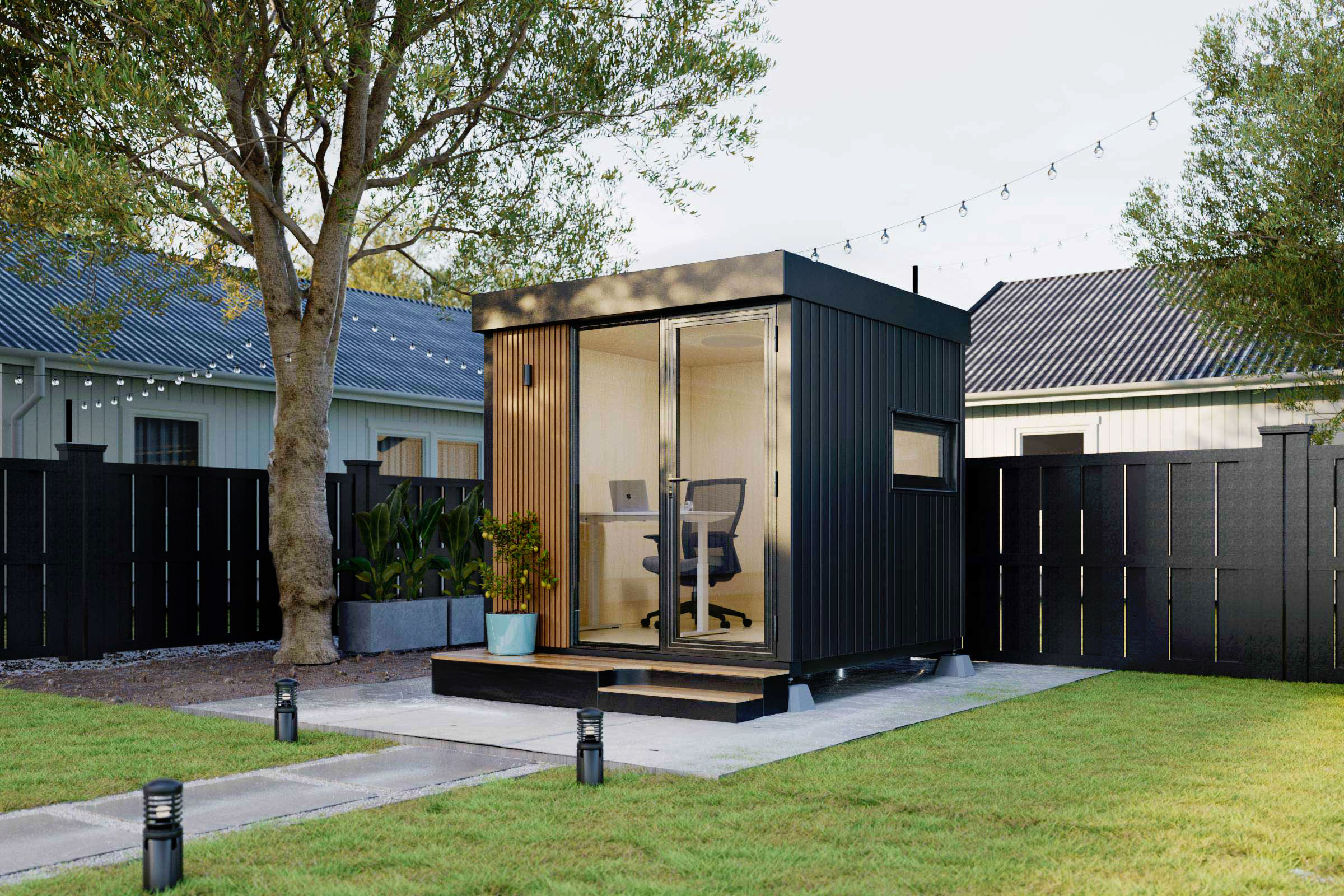 Dimension
8.7 W x 8.12 L x 9.3 H inches
Material
Window and door: powder-coated aluminum, 5/16-inch tempered glass
Siding: plywood 1/2-inch, steel frame, honeycomb paper, plywood 3/8-inch, bitume, housewrap, vinyl siding
Roof: metal roofing
Floor: plywood
Balcony and Pedestal: steel frame and wood plastic composite
Pedestal
24 W x 103 L x 9 H inches
Electrical devices
RCB, Wall outlet, Ceiling light switch, Ceiling light, Wall light, Ethernet wall port, 66ft power cable with 2 connectors
Weight capacity
2.3 tons (including Pod body)
Floorspace
80 square feet
Ceiling height
7.3-inch
2. Prefab ADU
A prefab ADU can offer more affordable housing, and it can be extended as needed. You can construct your own unit with the help of panel kits, a local builder, or subcontractors. No cranes are needed for prefab ADU kits, allowing you to handle the materials yourself for full accessibility. 
As for homes with limited space, the company can design and construct an ADU as tiny as 150 square feet. The ADU is built off-site and delivered right to your house or the other piece of property. These homes are sturdy and durable and are often stronger than the rest of your house. 
3. Studio Shed
Purchasing a prefab ADU in the Bay Area from Studio Shed gives your home more living space for storage, outdoor equipment, or a home office. These sheds, sometimes known as "granny flats," can be large enough for extra living space. Such pieces, which are made to stand alone, can be made to fit any place, and meet any spatial requirements. 
4. Bay Modular
The completely functional living rooms that Bay Modular creates can be used as a second bedroom, a guest cottage, or a business office. 
You can choose from a variety of styles and furnishings for luxury living without going overboard. A standalone apartment for use as a studio or a place to live makes up the entry-level housing option. 
The house comes with complete finishing touches and has a contemporary kitchen as well as a bathroom. This area is ideal for living in, working, or renting to tenants. 
5. Mighty Small Homes
At Mighty Small Homes, you can get tiny turnkey homes for use as additional dwellings. Installing a mother-in-law apartment, studio, office, or rental facility on any property you own is quick and simple. Six variations are available, and the plans can be personalized with special touches. 
Choose from designs that are contemporary, modern, ranch, cottage, carriage, and little. Prices per square foot range from $119 to $150. 
6. Modern Empathy
Building a modular ADU in the Bay Area with Modern Empathy allows home builders to save on houses made to fit in backyards. A prefab ADU in the Bay Area opens up a variety of options for creating a sustainable but private setting for kids, parents, or other family members or friends. 
Each house is eco-friendly and built using sustainable materials. Even though the all-inclusive price includes custom design services, rates per square foot range from $325 to $513. 
7. Villa Homes
Villa Homes offers transparent pricing and prefab ADUs in more than 15-floor plans. You can choose among homes with one, two, or three bedrooms, allowing you to find the ideal home that matches your property layout and price range. Prices per square foot range from $258 to $452. 
Furthermore, Villa Homes has design and contracting specialists working around the country, so you can contact local experts for any questions you might have. The team will be pleased to assist you with cost estimates for site preparation, planning, and permitting. 
8. My ADU 4 Less
My ADU 4 Less is a full-service design and building company that serves California by building Accessory Dwelling Units (ADUs) using manufactured homes built to federal regulations. Making the decision to use ADUs simplifies any disruptions and quickens the development and design processes.
9. Steelbox
Steelbox offers ADUs with beautiful designs for adding a granny flat, guest house, man cave, she-shed or rental unit to your property. The company supplies prefab ADUs across the country from its headquarters in Newbury Park, California.
Furthermore, the company aims to create smaller homes that, thanks to efficient design, appear larger. Steelbox offers affordable financing options, with pricing per square foot ranging from $350 to $500. You can easily make an office in the garden with Steelbox's services.
10.  California Modulars
The California Housing and Community Development has accredited California Modulars as a builder of ADUs of the highest quality. 
Overall, the company is family-run and uses energy-saving technology and environmentally friendly materials while firmly adhering to California's Title 24 Guidelines.
Essentially, the crews provide full-service ADU building in California, including everything from design to finishing touches. Prices per square foot range from $360 to $450. 
11. Plant Prefab
Plant Prefab, California, produces prefab ADU in the Bay Area and can deliver your prefab house anywhere. The manufacturer promotes function without sacrificing aesthetic appeal. 
Customization, carefully chosen finishing options, and smart house technology are some of the benefits when purchasing a home from Plant Prefab. 
Every product that the business uses, including zero-VOC paints, sealants, and stains, is well-researched. Traditional homes cost $250 to $350 per square foot or more with certain custom features and are built for optimal ventilation. 
12. My Turnkey ADU
My Turnkey ADU, a prefab ADU in the Bay Area, manufactures high-quality ADUs for southern California. The extra living areas encourage family unity and offer the potential for rental income. This company uses extremely durable cold-formed steel for framing. 
Depending on your preferences, you can easily find ADU move-in-ready options and building kits from My Turnkey ADU. Given that prices range from $220 per square foot and higher, you can expect to pay between $27,000 and $55,000 for a 250-square-foot house.
13. Masaya Homes
Starting in Oakland, California, Masaya Homes grew out of a strong student commitment to sustainability. However, due to their image as eco-friendly – all the ADUs use wood from reforestation programs — these are exported all over the world. 
The wood includes high-quality teak grown on reforested farms. Low-quality homes in California have soared in price, but Masaya Homes offers more reasonable options like a $50,000 studio and a $200,000 modern prefab backyard ADU. 
14.  Meka Modular
Affordable ADUs by Meka Modular can be used as residences, offices, studios, and storage facilities. Regardless of where you live, the organization, which has its headquarters in San Jose, California, includes adhering to all local building rules. Appliances are not included in the inclusive price, but it does cover all internal finishes including the walls, baths, and floors. 
The company supplies the products to the base site for a starting price of $59,200. To guarantee that the modules satisfy your local building regulations, the company does a location verification. 
15. Abodu
ADUs, or additional dwelling units, are sold by Abodu to residents of Redwood City, California. The ADUs have a living room, kitchen, and bathroom in addition to a studio and a one- or two-person bedroom. These units can be used as an in-law apartment, a home office, an extra bedroom, or a guest cottage if you need more living space. 
16. Design Model
Because a prefab home or a backyard shed house can offer extra rental revenue, Design Mobile promotes the benefits of a modular ADU in the Bay Area. 
A bathroom, kitchen, living room, and laundry are all basic features. These ADUs were constructed in California, which has the highest national energy standards. 
The ADUs are distributed across the nation and have their headquarters close to Venice Beach in California. Prefabs usually cost 10% to 20% less than equivalent stick-built homes and are built a lot quicker. 
17. Backyard ADUs
With offices in Massachusetts and Maine, Backyard ADUs can construct a gorgeous Bay Area prefab ADU or studio shed. Everyone receives the home they want thanks to the company's focus on personalized design. Additionally, the company also uses efficient construction methods. 
You choose a basic design as a starting point and customize the loans to make the home meet your vision of a dream home. Although prices can vary depending on style and size, a compact two-bedroom prefab ADU in the Bay Area costs $207,000. 
18. Instant Living
Everything, including inspections, site work, appliances, installation, and follow-up customer support, is included in Instant Living's pricing for you. Additionally, the patterns are carefully crafted to include the latest fashion trends. The company's efficiencies result in lower costs and faster building. 
Furthermore, the all-inclusive cost is typically less than 35% of what traditional construction would cost. Although the organization is situated in Nevada, it provides services to homeowners all across the country. 
19. HybridCore Homes
HybridCore Homes concentrates on producing Bay Area prefab ADUs. The company collaborates with regional subcontractors in the building industry to provide turnkey project services in the Northern Bay Area. It also constructs single-family houses that can be as large as 5,500 square feet in addition to its prefab ADUs. 
20. AVAVA Dwellings
AVAVA is a Berkeley, Bay Area prefab ADU builder. The company uses panelized build technology, which separates it from other prefab ADU builders in the Bay Area. While this may require extra work being done on-site to complete the home and assemble the panels, it usually solves the problem of restricted site access. Its turn-key cost estimate for an ADU or soundproof office pod from AVAVA Dwellings ranges from $400 - $600 per square foot. 
What to Consider When Choosing Prefab ADU Builders in the Bay Area?
1. Learn About the Builder's Experience
Finding out as much as you can about a builder's experience is the first thing you should do when comparing ADU builders in the Bay Area. 
You should find out about a builder's construction experience before hiring them, and make sure they have the skills to do high-quality work. Ideally, you should find a builder that has ADU building experience. 
2. Know the ADU Type You Prefer
It's crucial to give your preferred ADU construction type some thought. Between stick-built ADUs, studio sheds, and prefabricated ADUs, you should make a thoughtful decision. 
Make sure you are aware of the differences between each of these unit kinds and that the builder you choose for a prefabricated ADU in the Bay Area can create the type of ADU you want. 
3. Consider the Costs
Your prefabricated ADU in the Bay Area budget should also be considered when choosing a builder. There are different prices associated with the sort of prefab ADU you build, but there are also other factors that may raise the price for a prefab ADU in the Bay Area. You should get in touch with any potential builders to learn what their costs for your project are.
4. Verify Licensing and Other Credentials
One of the essential steps to choosing a good ADU builder is to find out if they are licensed, bonded, and insured. 
Never start a building project before verifying that the builder you're working with has all the necessary credentials. 
Conclusion
If you want to choose an ADU builder that you can rely on, be sure that you consider all the factors of your ADU project carefully. We hope this article has helped you find the best prefab ADU in the Bay Area!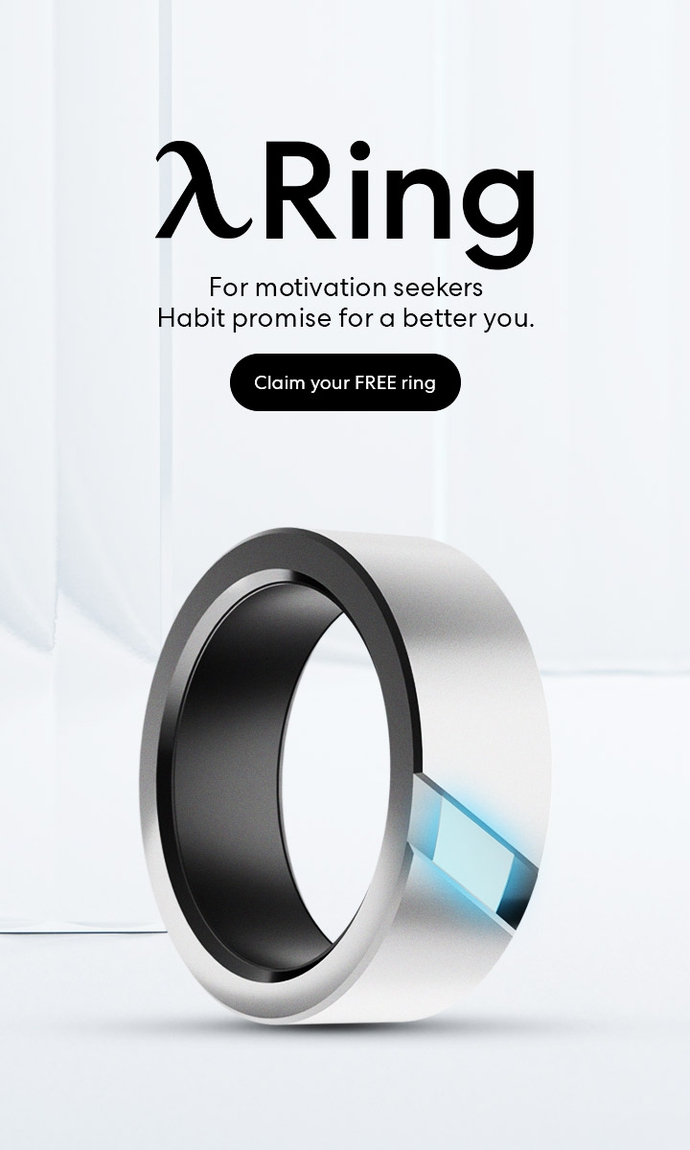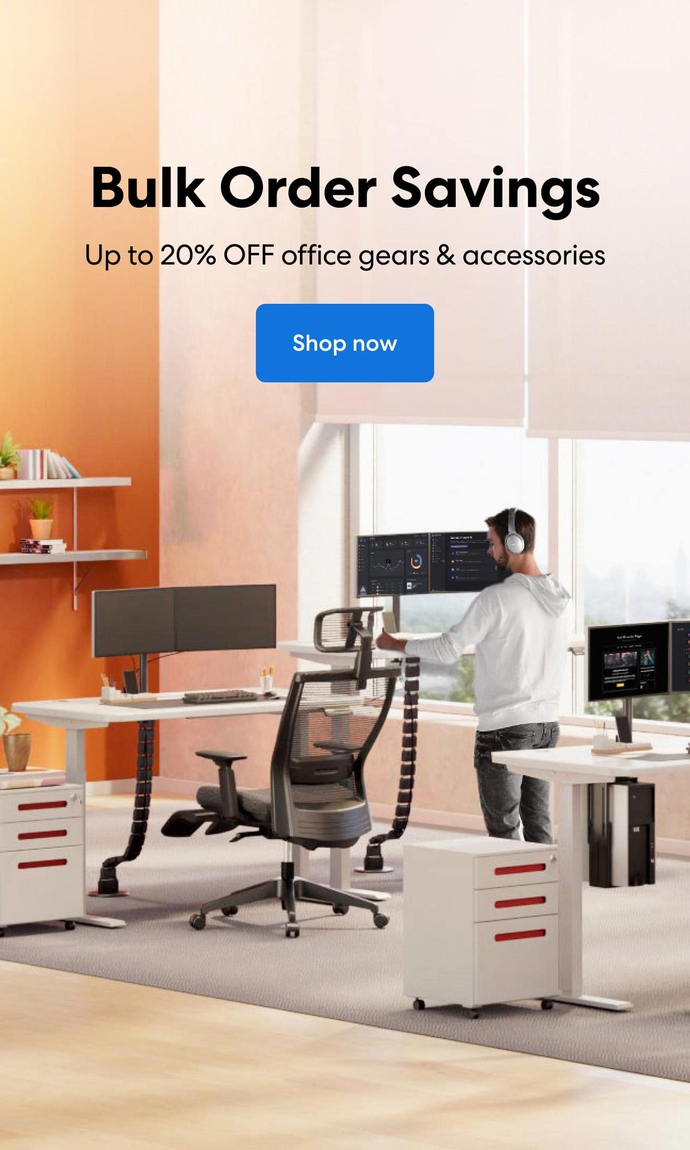 Subcribe newsletter and get $100 OFF.
Receive product updates, special offers, ergo tips, and inspiration form our team.