Work Wellness
Top 5 Compact Treadmills with Incline for Walking and Running

Autonomous
|
May 30, 2023
688 Views
Thanks to the sedentary lifestyle most of us are living these days, keeping fit has to be a conscious decision that requires investments of both time and money. 
If you have a busy schedule to deal with, one of the only ways to get some exercise done is to buy a compact treadmill with incline settings that you can use in the comfort of your home or office. 
However, if you are going to have an effective home/office workout regime, you need to invest in the right type of home gym equipment. You can start by buying a simple folding walking pad that you can roll out any time you feel the need to get some exercise done.
There are many places available online, such as Autonomous, where you can get a wide range of awesome products that will help you stay in shape in the most affordable and convenient way possible. 
The trick is to learn how to choose the best equipment to suit your needs, budget, and schedule. In this article, we will look at five great options for a small treadmill with incline functions. 
There are many benefits of walking on a treadmill if you can find the right one. If you want to take charge of your 2023 exercise routine, read on and find out how you can do that using just a portable treadmill with incline capabilities. 
What Is a Compact Treadmill? How Is It Different from a Folding Treadmill?
A compact treadmill is simply a treadmill that is small enough to carry around or use in a room or office that has limited space. It is the opposite of some of those huge treadmills that you see lined up at your local gym. 
Also called a portable treadmill or mini treadmill, this kind of gym equipment places a lot of emphasis on size and weight rather than functionality (although the five options in this article come with some great features too).
Is a compact treadmill the same as a fold up treadmill with incline settings? Well, yes and no. What we mean is that while a folding treadmill has to be compact to serve its function of being portable, not all compact treadmills have the folding feature. 
With a folding treadmill, you can fold up your equipment when you are done using it for easier storage and portability. Consider the WalkingPad Double-Fold Walk-Run Treadmill X21, a double treadmill from Autonomous that is packed with a lot of exciting features.
What Should I Look for in a Compact Treadmill?
The popularity of having a home or office gym has caused the compact treadmill market to explode. This makes choosing the right one for your needs very difficult if you are faced with so many options. 
To make life easier for yourself when shopping for the right compact treadmill, consider the following: 
Price
Gym equipment can be very expensive! If you are working on a tight budget, you will need to invest a lot of time and energy into finding the right treadmill at an affordable price. 
However, when looking for cheaper options, be careful not to end up buying a very cheap treadmill that won't last long or do what the manufacturer said it would. It is better to invest a little more money in the right kind of gym equipment.
Size and Weight
If your treadmill is too big and heavy, it cannot qualify as a compact treadmill. When shopping around, make sure you are only considering treadmills that you can easily lift and carry around the house or office. 
This is the kind of equipment that you are likely going to be moving around daily, so the smaller and lighter it is, the better.
Curved or Flat Treadmill
A good treadmill simulates the natural environment as much as possible to give you that added feeling of running outdoors. Since no floor is completely flat throughout, you should consider buying a curved treadmill for a better exercise experience. 
Manual vs. Auto Treadmill
As you shop around for the perfect portable treadmill with incline settings, you will likely come across two types of treadmills, i.e. the manual treadmill and the auto treadmill. 
The manual treadmill is great for high-intensity exercises and costs a fraction of what you would have to pay for the auto treadmill. However, the latter usually has more training features and does not exert a lot of pressure on your joints. 
Build Quality
You are going to be running on your compact treadmill daily, which means it has to be built to take that kind of constant weight, pressure, and impact. Look carefully at the quality of materials used, and consider the type of gym equipment that is produced by the brand you decide to go for.
Incline Functions
You can benefit a lot more from a compact treadmill with incline functions than one without. Adding a little bit of incline to your exercise regime will allow you to burn a lot more calories and get the best out of your training session. 
Stand-alone Treadmill or Desk/treadmill Combo
Finally, when buying a fold up treadmill with incline settings for your office, you have the option of combining it with your standing desk. A standing desk with a treadmill combination is a great way to save space in a small office and get some exercise done while you work. 
Top 5 Compact Treadmills with Incline To Consider in 2023
Choosing the right compact treadmill with incline functions for your needs can be difficult thanks to the many options that are on the market. 
However, after reviewing many promising options (and having a blast while doing it!), we have come up with five great options that you can consider. 
1. Echelon Stride Auto-Fold Connected Treadmill
The best feature of the Echelon Stride Auto-Fold Connected Treadmill is the automatic folding mechanism that allows you to easily store your treadmill even when space is a big issue. With just a push of a button, the treadmill will fold down to about 10 inches.
With this folding treadmill with incline features, you also get eight preset workouts to give you a wide range of options when exercising. Other features include Bluetooth connectivity, 12 levels of incline, and a maximum speed of 12 mph.
2. Echelon Stride-S Auto-Fold Smart Treadmill
The other treadmill we reviewed from Echelon Stride, the Echelon Stride-S Auto-Fold Smart Treadmill, is also a very impressive piece of gym equipment. If you are looking for a more advanced option than the one above, this is a great choice. 
This smart compact treadmill comes with a powerful 3.5-horsepower motor that is capable of easily churning out 2.0 CHP and allowing you to run at speeds of up to 12 mph. The lie-flat design and auto-folding function make this a great pick for both the home and the office. 
If you want to adjust any of the features, such as the incline or speed, you have the benefit of a wonderful 10-inch design that puts every option right at your fingertips.
3. NordicTrack EXP 7i
While it is the norm for gym equipment to be rather expensive, with a bit of searching, you can get your hands on an affordable compact treadmill with incline capabilities. A good example is the NordicTrack Exp7i, a budget-friendly treadmill that you need to consider. 
This sleek and modern treadmill can easily be inclined up to 12 percent to produce a steep gradient to help you burn those calories. It comes with a great 7-inch display that makes adjusting the various settings a breeze. 
The NordicTrack Exp7i fold up treadmill with incline features has a 3.0 CHP motor that allows you to run at a maximum speed of 12 mph if you feel like testing your limits.
4. NordicTrack Commercial 2450
Do you want to forget that you are indoors and imagine yourself running up a hill somewhere? Try the NordicTrack Commercial 2450 with an awesome hill-running simulator. Besides having an incline feature, the thing that makes this compact treadmill the best hill simulator is the added decline feature. 
That means you can switch from running uphill to downhill easily, allowing you to target different sets of muscle groups. To accommodate these various gradients, the foldable treadmill with incline settings comes with a huge 22-inch display that tilts according to the angle you are running at. 
With an incline that varies from -3% to 15%, you will be hard-pressed to find a better compact treadmill with incline features on the market.
5. Horizon T101 Treadmill
The last thing you want to do when you are exercising and feeling like you are in the "zone" is to start fiddling with controls. The Horizon T101 Treadmill makes it very easy to adjust settings while running due to its easy access control panel. 
While this compact treadmill does not come with an LCD panel, its display shows all the basic controls that you need to keep track of basic parameters, such as time, speed, distance, and calories. 
Its cushioned running deck is designed to minimize the impact on your joints while running, making it a great option if you plan on exercising often.
FAQs
Are compact treadmills sturdy?
It all depends on your choice. Compact treadmills can be quite sturdy if you can find one that comes with a powerful motor and good-quality construction. The five options we have reviewed are all great choices in that regard. 
How much do compact treadmills cost?
What brand are you considering? Is it a curved, flat-belt, or foldable treadmill? Does it come with any extra features? The answers to these questions will usually determine how much your treadmill will cost. In general, a good compact treadmill with incline settings should cost between $300 and $600. 
What features do compact treadmills have?
With so many different varieties available, there are a lot of features that a compact treadmill can come with. In most cases, you should expect any of the following features: 
Speeds of up to 7.5 mph

A small and lightweight frame

Incline settings

Removable/adjustable handrails

Easy-access controls 
How do you run safely on a folding treadmill?
The most important thing to remember is that not all folding treadmills are built for running, so you have to look for one that can handle the kind of exercise you want to do. 
Typically, if you want to run safely, look for a folding treadmill that has a longer treadmill belt to accommodate your stride, as well as a high enough maximum speed. Also, remember not to lean forward when running, but rather try to stay as upright as possible.
Final Thought
If you want to stay healthy, you have to make the effort to not only invest in exercise equipment but also make time for those routines each day. Having a compact treadmill with incline settings in your home or office is an easy and convenient way to achieve that. 
Of the many options available on the market, the five incline treadmills we have reviewed in this article are guaranteed to get the job done. Get your hands on one of these awesome treadmills and kickstart your journey to a healthier lifestyle.
Video ads for product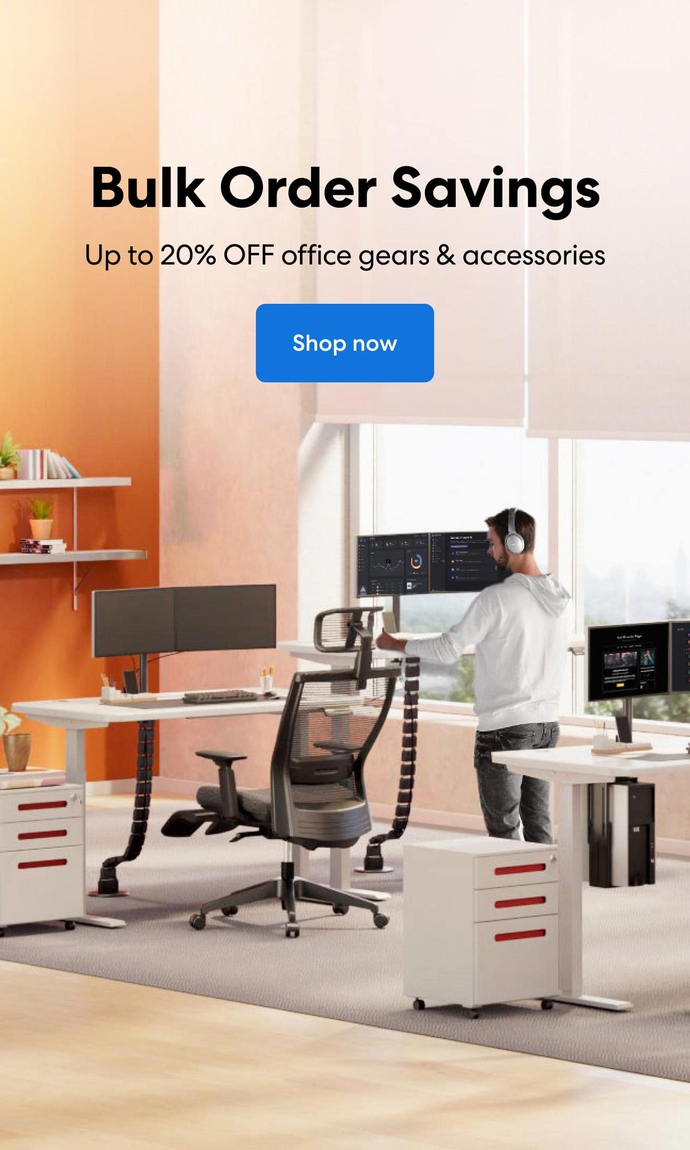 Subcribe newsletter and get $100 OFF.
Receive product updates, special offers, ergo tips, and inspiration form our team.