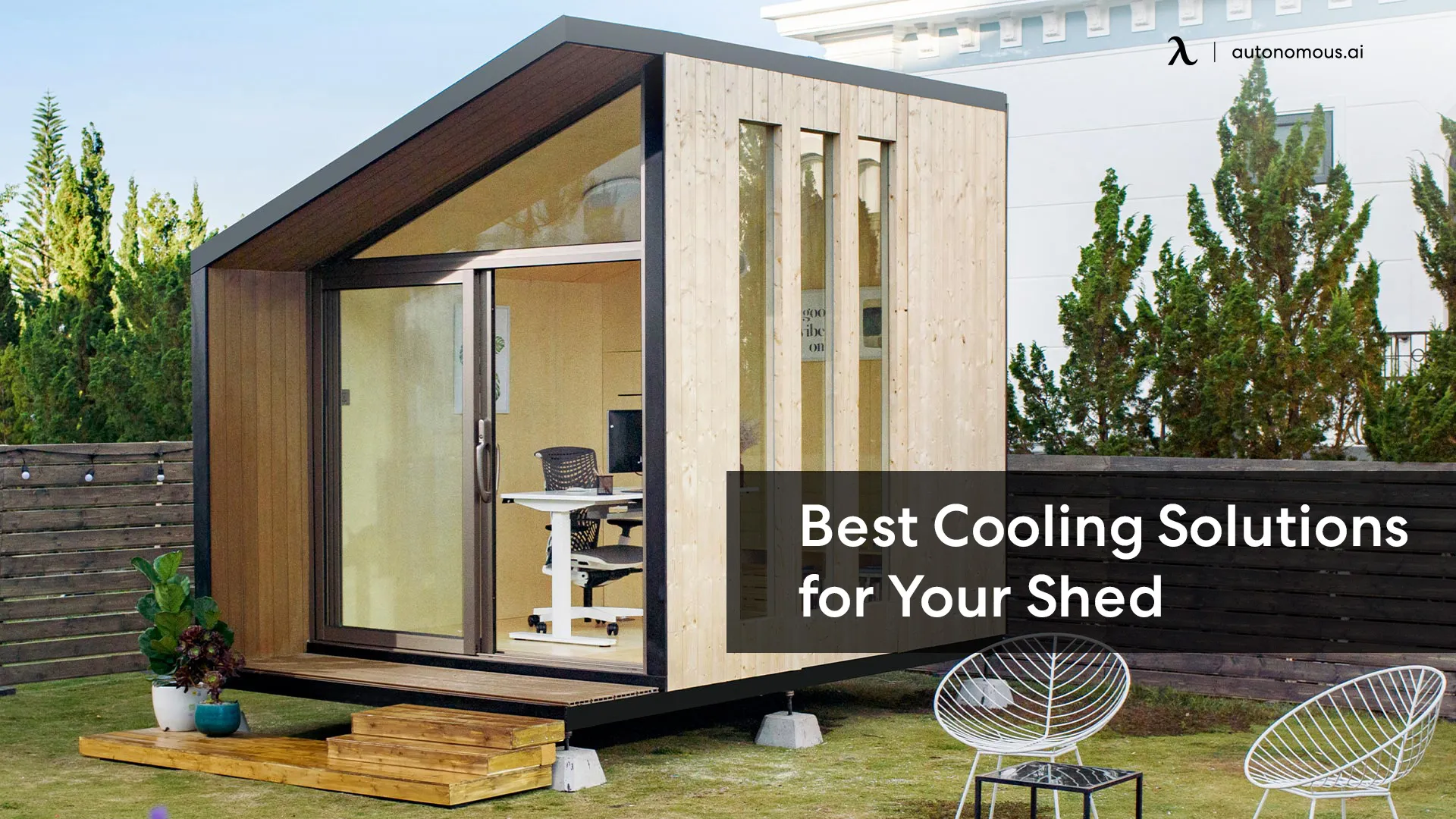 Smart Products
Exploring Top AC Choices: Keeping Cool in Your Shed

Michael Thompson
|
Sep 7, 2023
952 Views
As we hit the height of summer, keeping cool becomes everyone's priority. Particularly if your shed has been revamped into a cozy living space, a gym shed, or a studio shed, the need for an effective cooling system becomes non-negotiable. Regardless of the size, be it a small shed or a more expansive structure, your search for the perfect AC for shed usage is likely in full swing.
This blog will serve as your compass, guiding you toward the ideal air conditioning solution and providing valuable tips on selecting the right AC unit for your shed. Additionally, we'll share other strategies to maintain a cooler shed throughout the sizzling summer months.
Why Should You Invest in an AC for Shed?
A suitably cooled, well-insulated shed can serve as a refuge amidst the blistering summer heat. For those utilizing their shed as a studio, the benefit of a cool, serene workspace is immeasurable. Similarly, if your shed has been transformed into a gym shed, maintaining a refreshing ambiance for rigorous workouts is necessary.
But the necessity of a robust cooling system extends beyond mere comfort; it also plays a pivotal role in preserving the structure of the shed itself. As you may know, extended exposure to heat and humidity can instigate adverse effects like warping and cracking. Summer months can be especially difficult on your shed flooring and walls. So if you intend to preserve your beautiful structure, it is important to invest in air conditioning. Installing an effective AC for your shed could potentially avert these structural damages, safeguarding your shed for the long haul.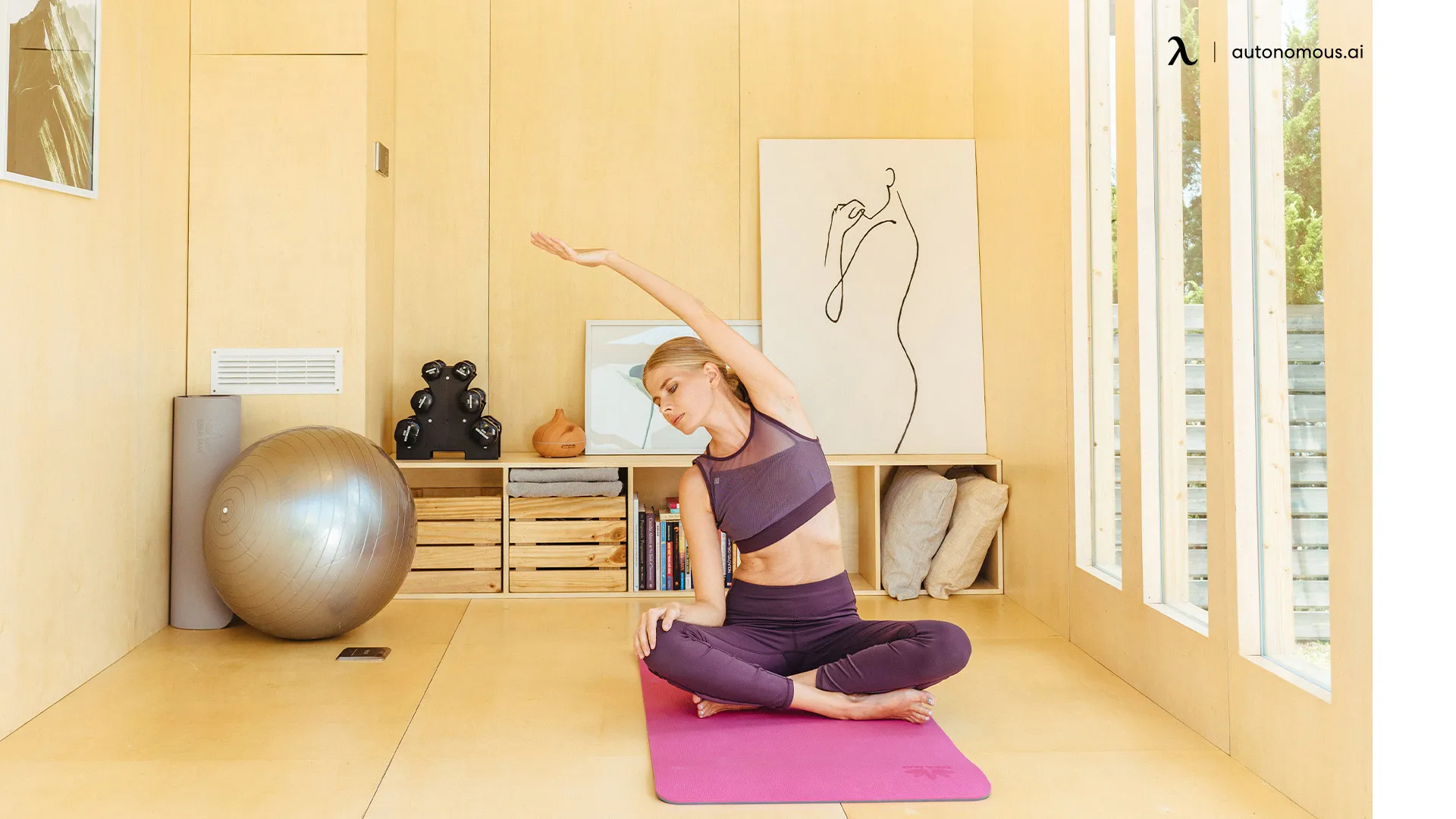 Some Factors to Consider Before Buying an AC Unit for Shed
Before investing in an AC for your shed, there are several factors to consider to ensure you make an informed purchase:
Size of Your Shed
Measure your shed's square footage before purchasing an AC unit. The size of your shed will determine the type and capacity of the AC unit you need. A unit that's too small will struggle to cool the shed, whereas an overly large unit will cycle on and off too frequently, leading to unnecessary energy use. It's best to consider a small AC unit for a shed that is relatively smaller to save up on energy bills.
Insulation
Check the quality of insulation in your shed. Good insulation will keep the cool air in and the hot air out, making your AC unit more efficient. If the insulation is poor, you may need to address this issue before installing an AC unit.
Energy Efficiency
Energy efficiency is vital to reduce power bills and environmental impact. Look for an AC unit with a high energy-efficiency ratio (EER) or seasonal energy-efficiency ratio (SEER). The higher these ratings are, the more efficient the unit will be.
Installation and Maintenance
Consider the requirements for installing and maintaining the unit. Some AC units can be more complex to install, requiring professional assistance, while others can be done DIY. Regular maintenance like filter cleaning or replacement is also necessary to keep the unit running optimally.
Top AC Choices for Shed
To help ease your process, we have compiled a list of AC units that work well in small garden sheds.
Portable AC for Shed
A portable AC unit provides flexibility and easy installation. It can be moved around based on your cooling needs and does not require a window for installation. However, they may be a bit noisy and less energy-efficient than other types. It's a good option if you're looking for a temporary solution or have a smaller space like a small shed or studio shed.
BLACK+DECKER Portable Air Conditioner
The BLACK+DECKER 10,000 BTU Portable Air Conditioner is an excellent choice for your shed. This versatile, compact unit fits perfectly in spaces up to 450 sq. ft., making it ideal even for larger sheds. This 3-in-1 device serves as an air conditioner, dehumidifier, and fan, offering an all-encompassing solution for your shed's temperature control. Rated at 5800 BTU DOE (10000 BTU ASHRAE 128), it offers powerful performance in a portable package.
With its user-friendly top-mounted LED control panel, remote control, and a 24-hour timer, controlling your shed's climate is a breeze. Its washable filter and auto water evaporation system make maintenance simple, while the included window kit ensures straightforward installation. With convenient mobility features like casters and side handles, this unit can be easily moved as needed. This BLACK+DECKER Portable Air Conditioner stands out as a top contender if you are looking for a portable option to keep your shed cool and comfortable.
Airthereal TOSOT Shiny 10,000 BTU Portable Air Conditioner
This product offers several noteworthy features and advantages. Its performance is a standout feature, boasting a cooling capacity of 10,000 BTU. This means it can efficiently cool a sizable space, ensuring you remain comfortable in various weather conditions. The portability of this AC for shed is a significant plus. Its ease of mobility allows you to place it wherever you desire without the need for a permanent installation. This is particularly convenient if you intend to use it in different locations within your home or even outdoors.
Mini Split AC for Shed
Ductless mini-split systems are efficient, quiet, and offer both heating and cooling. They do not require windows and are great for maintaining a constant temperature in your shed. While their upfront costs are higher, they are an excellent long-term investment for those intending to spend a lot of time in their shed, such as in an office or studio shed.
OLMO Alpic Mini Split AC
For a mini split ac, consider the OLMO Alpic Mini Split AC that also functions as a heater. It is ductless and offers advanced and efficient climate control. With an impressive SEER rating of 16.5, this unit utilizes Inverter Technology to provide optimal heating and cooling. This makes it an excellent solution for year-round temperature control in outdoor bedrooms and office sheds.
Since this unit operates quietly, it won't disturb your peace while ensuring comfort. All set for installation, it comes with all the required accessories. However, professional installation by a certified HVAC electrician is recommended to ensure optimal performance.
Small AC Unit for Shed
A compact or small AC unit can be ideal if you have a small backyard shed. They are cost-effective, easy to install, and designed to cool smaller areas effectively. They come in both window and portable versions.
The Midea 5,000 BTU Window Air Conditioner
The Midea 5,000 BTU Easy Cool Window Air Conditioner and Fan is a perfect, energy-efficient small AC unit for your shed. Designed for spaces up to 150 sq. ft., it offers seven temperature settings, two cooling and two fan-only speeds, and 2-way air direction for optimal cooling.
Its CEER is 11.0, helping to cut energy costs. Operating quieter than a refrigerator, this unit features easy-to-use controls and a removable, reusable air filter. It's easy to install in windows 23''-36'' wide and at least 13'' high, with all mounting accessories included. It comes with a 1-year parts and labor warranty for peace of mind.
So there you have it, folks - our pick of the top AC for shed. Follow the tips, and you will find that ensuring a comfortably cool shed during the hot summer months is no longer a challenge.
Video ads for product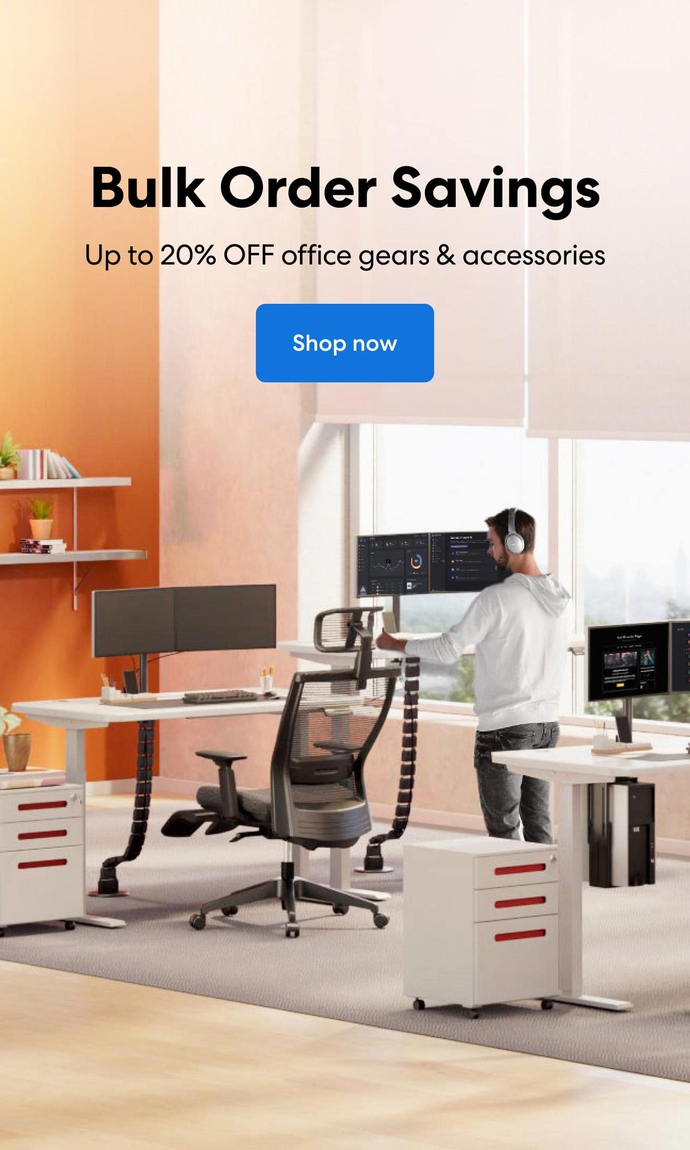 Subcribe newsletter and get $100 OFF.
Receive product updates, special offers, ergo tips, and inspiration form our team.