Smart Products
Big Desks for Collaborative Work: Creating a Shared Workspace

Autonomous
|
Jul 21, 2023
383 Views
Organizing an individual workspace takes some time, but it's not that difficult if you are the only one working there. You are the one to make the call on the office products you like best and how you want to use them. Things can get more difficult if you need to design a shared workspace. However, buying a big desk is a great start.
Why a big desk? Because they give you all the space you need to work with your colleagues on the same desk. That saves you the time of standing up and going to their office every time you need something from them.
Buying a large desk is just the beginning, though. You'll have to buy the office accessories the team will use for the project and plan how to use the space you have available.
If you are looking forward to buying a large office space to create a shared workspace, you should keep reading this page. Here, you will learn the basics of how big desks work and to take the most advantage you can from them.
The Autonomous website has many oversized desk options available for its clients, so it's your one-stop shop for one of these products. You will find many other office products there, and they include special deals and promotions. Visit it to check them out now.
How Do Big Desks Facilitate Collaborative Team Dynamics?
Before you get a big office desk, you should try to understand all the benefits it can bring you. These products are perfect for big teams, as they help you create a collaborative workspace with enhanced team dynamics. You should go for a smaller stand-up desk if you are working on your own, though.
The main benefit of buying a big desk is that it gives you space for many people to work on it. That lets all your team members collaborate on projects, share ideas, and move towards the same goal. Communication is essential for collaborative workspaces, so these desks are meant to make it easier for everyone in your work team to talk to each other.
If you work separately, you will all have to get your own resources to do your part of the job. This changes when you work at the same double desk, as you will share all the documents, laptops, and tools you want to use to progress on the project.
You may have different needs depending on the industry where you work, but most require you to be creative to succeed in what you do. It's difficult to adopt a creative mindset if you have strict working policies.
Using a large office desk lets you be more flexible around the efforts the team makes to work on the project, as you can all change or organize the space you use differently in all your working sessions. Those benefits will improve morale in the company, which will make everyone more productive.
Tips to Set Up a Collaborative Workspace with a Big Desk
As we mentioned before, buying a large desk won't give you all the benefits we mentioned below. You need to design your office layout correctly for it to work that way, and we have a few tips to help you do it.
The first of them is to choose the right desk for your office. It may seem obvious, but many people get the first home standing desk they find online only to see it doesn't give them enough space for the team.
Take time to look for a decent desk and ask your co-workers if they agree with your option. If possible, get an oversized desk with a money-return warranty. That will let you return what you buy if you make the wrong choice. Don't forget to measure the space in your office to determine how big you want the desk to be.
We know that desks are the key part of this type of office layout, but you can't forget to find comfortable seating for everyone on the team. Buying a standing desk with drawers will let you work while standing, but you will eventually want to sit down, so buy comfortable chairs too.
Reduced back pain, improved focus, and mental health enhancement are a few of the standing desk benefits you can enjoy if you buy one of those products, so we recommend you do it. Autonomous has excellent options on its website, and they have a wide range of products on its desks.
Create designated work areas for everyone since, even if you are all working at the same desk, there will be a lot of clutter if you are not organized. Make different work units and assign a group of people to each of them. They should all have unique tasks.
Although you need this for all office layouts and not only collaborative workspaces, don't forget to install proper lighting and buy storage solutions. The former will make sure you can all clearly see what you are doing and the latter that you have enough space for all your work equipment.
Should I Buy Autonomous SmartDesks?
Autonomous is one of the best ergonomics developers online. The reason for that is the variety of products it uses for its products and how it uses new technologies to enhance them. However, we understand that it may be difficult to pick one choice among all the other options available.
If you are looking for a standing desk, we recommend that you buy a product from the SmartDesk lineup. They all share their core features but offer unique benefits to address different situations. The main goal Autonomous pursues with this lineup is to improve its clients' productivity and comfort while working.
These are the main options you have in the SmartDesk lineup:
1. Autonomous SmartDesk Core
The flagship smart desk you can buy from Autonomous is the Autonomous SmartDesk Core. Starting with its features, this large desk is powered by an electric dual motor. That motor puts the desk to work and allows the user to use its keypad to set up how they want to use it.
You can put all the office accessories you want on this desk regardless of how much they weigh, as it lifts 270 lbs with no problem. Its solid steel frame also makes it sturdy, so you won't have to worry about replacing your purchase due to a scratch or anything similar.
We know that aesthetics is important if you want to feel comfortable in your workspace, and Autonomous knows it too. Therefore, it lets you order this desk in six different colors. Choose the one that best fits your office design.
Autonomous lets you buy its products with add-ons that may make it easier for you to work with them. As for the SmartDesk Core, you can buy a cable tray, wrist rest, footrest, RGB lamp, and other accessories with it. Nevertheless, you will need to pay more for them.
2. Autonomous SmartDesk Pro
Despite the SmartDesk Core being the best big desk on the list, the others also have excellent features to offer. The SmartDesk Pro is the perfect example of that. This product focuses on its adjustability features, so you can customize it to your taste.
You don't have to worry about the desk you bought not being tall enough for you, as this product is a standing desk with height-adjustable features. Users can adjust its height in a matter of seconds thanks to its updated electric dual motor.
The best part of that is that the desk's motor is quiet, so you won't disturb others in your office when you adjust it. This large office desk has a better load capacity than the previous one, as it can lift 310 lbs with ease. It also has a seven-year warranty if you have any problem with it and want your money back.
3. Autonomous SmartDesk Corner
Among all the desks on this list, the Autonomous SmartDesk Corner is the best for collaborative spaces since it offers twice the space the other products in the SmartDesk lineup give you. The reason for that is that it's an Autonomous approach to a corner standing desk.
Since it's a standing desk, you can adjust its height anytime you want and work while standing. However, we recommend that you organize specific sitting and standing sessions with your co-workers, so you are all on the same page. As an L-shaped desk, it's meant for you to put it in one of the corners of your office.
The Autonomous SmartDesk Corner has a different motor to the others on the list. It uses a whisper-quiet triple motor, while the others use a double or single one. This large office desk is bigger than the others, too, so it needs a broader load capacity. You can put up to 400 lbs on it.
Its solid steel frame makes it sturdy and durable. The best part of buying a SmartDesk Corner desk is that it comes with a free cable tray. That will keep clutter away from your workspace regardless of how many people work on it.
4. Autonomous SmartDesk Connect
Getting to the last product on the Autonomous SmartDesk Lineup, we have the Autonomous SmartDesk Connect. This is the latest desk in the company's stock, and it calls it its most advanced design ever. That's because of how it integrates new technologies into its features.
Having more advanced features doesn't make it more expensive than the others. On the other hand, it's more affordable than many of them. When you buy this big office desk, Autonomous encourages you to download an app with controls for the desk. That means you can adjust the desk even if you are not in the same room as it.
You can use the app to schedule sitting and standing sessions, and it will adjust the desk's height automatically when the time comes. Its anti-collision feature makes it durable, which will help if you have messy people on the team prone to breaking things.
It uses an electric dual motor that allows making all the desk adjustments quietly. Although it doesn't have a greater load capacity than the SmartDesk Corner, it lifts 350 lbs. The desk also has a solid steel frame and a seven-year warranty.
What Is the Autonomous Bulk Order Program?
Autonomous has many products in its stock; some are affordable, and others are meant for those with a slightly higher budget. However, the company understands that not everyone has enough money to buy expensive furniture, so it constantly offers deals and promotions on its releases. It's common to see a special discount on a large office desk or chair, for example.
The company's Bulk Order Program is one of its efforts to help people get its products while staying on budget. In a nutshell, it allows you to get wholesale office furniture from it with additional benefits and discounts.
Discounts are the first benefit of the program but not the last one. Apart from that, people who enroll in this program will always see the products they want in stock. They will also enjoy flexible shipping with personalized shipping policies to adapt to the client's needs. The products you buy may come with gifts too. It also has a free assembly service for a few of its items.
What About the Free Office Design Service?
The Autonomous Bulk Order Program is not the only one this company offers. It offers a Free Office Design Service too. Creating a new functional office layout is not easy, so you may have a hard time doing it. Autonomous is here to help you with that.
When you hire this service, you can save time, get exclusive bulk deals for your workspace to save money, and focus on other things while the company sets up the right design for your office. You only need to submit your needs and contact information on the Autonomous website and get a response within five business days.
Bottom Line
Working in an optimized collaborative workspace can double your progress on your projects. The amount of weight it takes off your plate and how easy it makes team dynamics make it all worth it.
You only have to invest in a big desk and other office accessories and see its benefits in the long run. If you have any trouble creating your office layout, remember you can always rely on the Autonomous Free Office Design Service. Its Bulk Order Program will give you key discounts to stay on budget while buying office furniture for your workspace.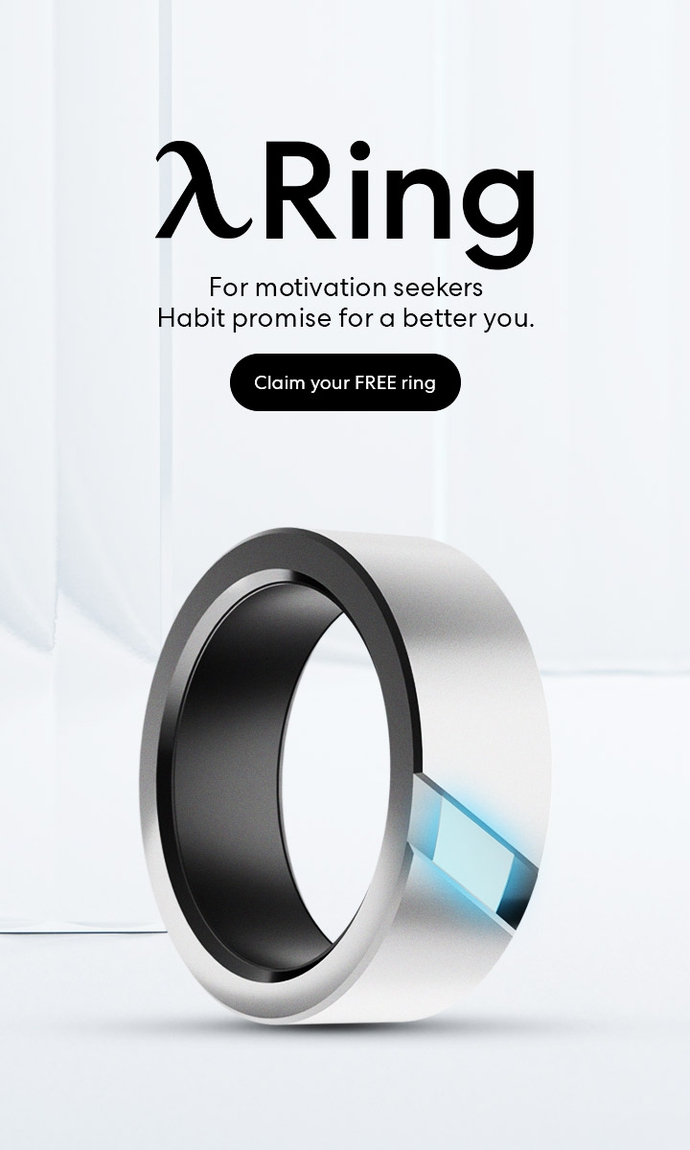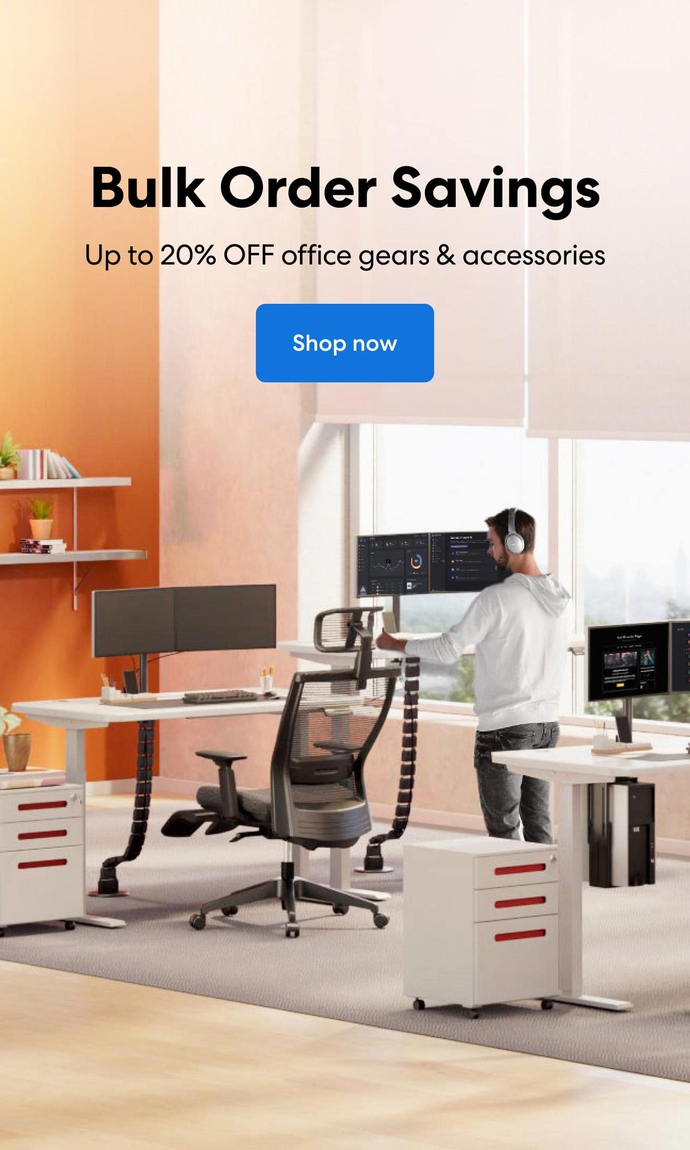 Subcribe newsletter and get $100 OFF.
Receive product updates, special offers, ergo tips, and inspiration form our team.