Smart Products
Top Gaming Chair Brands in Market Every Gamer Should Know

Autonomous
|
Apr 5, 2022
2,090 Views
As a finicky gamer, you must be concerned about the right choice of gaming chair brand for your gaming sessions as that defines the quality you plan to pick. You should be very happy because today, we have shared the details of the best gaming chair brands for you.
Since we have also included their flagship products, choosing the best one would become an easy-peasy task for you once you go through our article. So, let's jump on to the details!
Top Gaming Chair Brands in Market You Should Know
The reason we spend so much time sitting is not that we're all racing addicts (some of us are, but still). It's because both drivers and gamers spend so much time sitting. When the top gaming chair brands design a chair for them, they have to ensure that it is comfortable and promotes good posture.
It seems that the best gaming chairs tend to be a bit overkill, with bucket seats and satanic runes adorning the chairs. In addition to the flashier gaming chair manufacturers, we have made sure to include a few sleek, office-style chairs to balance things out in your bedroom gaming setup.
Keep your posture in mind no matter which route you take. So, who is the best gaming chair company? Although you could always get a cheap gaming chair and treat yourself to something nice, we've tested dozens of gaming chairs in this gaming chair brand list from today's most reputable manufacturers.
1. Autonomous
Autonomous tops our list because it offers you extensive features and customization that lets you have the best time of your life playing games. Having this sort of gaming furniture is the dream of any gamer as it gives you complete control. 
ErgoChair Pro
ErgoChair Pro is the flagship product of Autonomous. The uniqueness of this chair is its high-quality build and unique design. Since this chair has a durable mesh back, gamers who usually get stuffy while gaming for extended hours would love it. All in all, its wide range of customization provides you with the best gaming experience.
Pros of ErgoChair Pro
Highly supportive with a high-end lumbar support
Breathable mesh back
Multiple adjustable features
Cost-effective 
Cons of ErgoChair Pro
Since there are several handles for adjustments, it might be confusing for some people.
2. Vertagear
Vertagear is another high-end gaming chair brand that has collaborated with Autonomous to produce high-end gaming computer chairs. Their chair is specifically designed for gaming sessions; thus, they have a highly durable construction. There are two flagship products that this brand offers, namely SL4000 and SL5000. 
Vertagear SL4000
Vertagear SL4000 gaming chair is a fully adjustable gaming chair that is backed by a durable build. Since this chair has durable padding, it gives a comfortable gaming experience overall.
Pros of Vertagear SL4000 
Multiple adjustment features
Can lift up to 330lbs
Durable enough for a long-term use
Cons of Vertagear SL4000
The chair catches dust easily.
Vertagear SL5000
Vertagear SL5000 gaming chair is a special addition that is padded with premium-quality foam, which offers greater comfort than the older version. Being a luxury gaming chair, this gaming chair offers a high-end gaming experience.
Pros of Vertagear SL5000
It is covered with a breathable fabric to offer the best gaming experience.
It can be reclined to offer greater flexibility and comfort
Ideal neck support
Cons of Vertagear SL5000
The chair lacks a tilt lock.
3. Secretla
Secretlab is one of the toughest and the oldest contenders in the gaming chair manufacturers' lineage. The brand is known for producing high-end gaming chairs, and they never fail to impress you with their top-notch comfort. 
Secretlab Titan
Secretlab Titan is the flagship product for the Secretlab lineage. Having a racing seat style, this gaming chair has the best outlook. In addition, it offers the support that you would need for extended gaming sessions.
Pros of Secretlab Titan
Seat size ideal for big guys
Features an integrated lumbar support
High-end construction 
Cons of Secretlab Titan
The height adjustment feature is limited
 4. Noblechairs
Noblechairs is one of the gaming chairs brands that construct gaming chairs extensively. Having high-quality leather gaming chairs, these gaming chairs are the best ones for those who love to have leather gaming chairs. 
Noblechairs Epic Real Leather
Noblechairs Epic Real Leather Gaming Chair is the flagship product of the brand. This high-back gaming chair has a high-end PU leather covering padded with premium quality foam that conforms with your body while you play. Overall, the chair is designed to offer a nice gaming experience.
Pros of Noblechairs Epic Real Leather
Features original leather
Easily assembled
High-quality materials used
Cons of Noblechairs Epic Real Leather
The armrest is made of plastic that some customers might not like
The chair is quite bulky for a small gaming station
5. Anda Seat
Anda Seat is the ideal brand for people who are looking for a durable chair that offers them the support that they desire. Since the brand also comes with affordable gaming chair variants, you may think of going for this one. 
Anda Seat T-Pro 2
Anda Seat T-Pro 2 is the flagship product of this brand, so if you wish to get Anda Seat, you may consider this gaming chair. The T-Pro series is made using a soft fabric material that is durable and comfortable, so you can rest assured of having a comfortable experience overall.
Pros of Anda Seat T-Pro 2
Made using high-end materials
Features an ergonomic shape that provides comfort
Durable for a long-term use
Cons of Anda Seat T-Pro 2
The fabric cover can get stained easily
The accessories might be uncomfortable for some users
6. Razer
Razer is a primary gaming chair brand and has made many gaming chairs over the years. This best gaming chair company has made several high-end firms and durable gaming chairs for you, so picking anyone would be worthwhile.
Pros of Razer Iskur
Features a firm yet comfortable build
Features an in-built lumbar support
Features a high-end construction overall
Cons of Razer Iskur
7. Corsair
Corsair is among the most lauded gaming chair brands. These chairs are easy to assemble and have a high-end design, mostly that makes them suitable for all-sized people. 
Corsair T2 Road Warrior
The T2 Road Warrior is the flagship product of this gaming chair company. The chair is made using a premium quality microfiber fabric. Since the company has stuck with high-end materials only, this chair might be expensive for some users.
Pros of Corsair T2 Road Warrior
Features roller skate style wheels to protect your floor
You can assemble it easily
Made using high-quality microfiber
Cons of Corsair T2 Road Warrior
Expensive
Comes in limited color options
8. AKRacing
The AKRacing gaming chair brand extensively constructs gaming chairs of premium quality. The company produces several mid-range gaming chairs as well so that everyone can afford them. 
AKRacing Core Series EX
The Core Series EX Gaming Chair is the flagship product in this line. You can think of going for this racing car-like seated chair if you want to have a comfortable experience at affordable rates. Overall, this gaming chair provides a wholesome gaming experience.
Pros of AKRacing Core Series EX
Features a sturdy metal frame
Features durable cushions
A nice mid-range product
Cons of AKRacing Core Series EX
Some features might be compromised since it lies in the mid-price range
9. Respawn
Respawn is one of those good gaming chair brands whose chairs can be used for gaming sessions too. Although the company mainly designs office chairs, their high back chairs can be considered for gaming sessions too. 
Respawn Specter
The Respawn Specter is a mesh gaming chair that you might not have seen earlier. This best gaming chair has a unique design that makes it look different from other chairs. Overall, this chair is comfortable for gaming sessions.
Pros of Respawn Specter
The mesh fabric is breathable, so it keeps you cool.
Features a high-end lumbar support 
Cons of Respawn Specter
10. Edge
Edge is the last gaming chair brand on our list. The company intricately designs it's chairs to offer you the best experience, but the negative part is that their chairs are pretty pricey. 
Edge GX1
Edge GX1 is the flagship brand of this company because it offers the most ergonomic design that you might think of. This chair is different from other gaming chairs because it doesn't have the typical racing style design like most gaming chairs these days. Nevertheless, the chair offers you a great gaming experience.
Pros of Edge GX1
Highly adjustable
Premium ergonomic fittings
High-end design 
Cons of Edge GX1
Comes with a large price tag and have a pricey shipping
11. Karnox
Karnox Legend Bluish Gray Edition
PU leather or breathable LIVORNO fabric makes this gaming chair ideal for novices or professionals alike. The Karnox Legend gaming chair provides comfort and durability using LIVORNO fabric and 2.0 PU leather, 4-D padded armrests, 4-class piston, 3.0-inch PU casters, head pillow, and lumbar cushion.
There is lumbar support on one side of the PU leather gaming chair, a padded headrest, and a wide seat on the Karnox LEGEND. The two-tone fiber sand and dyeing process of Karnox LIVORNO Fabric makes it highly breathable.
A smooth, glossy, plump surface characterizes Karnox 2.0 PU leather. It is also easy to clean since it is water-resistant. Chairs with aluminum wheelbases provide a strong and stable base. They slide easily on caster wheels.
Leather Gaming Chair by Karnox
With PU leather as well as a high-density foam contoured to your body, the Karnox Legend Leather 4D armrest gaming chair offers a tilt mechanism and the beauty of rich leather. Karnox, 2.0 PU leather, has a smooth, lustrous, plump surface. Around the bag's sides are PU leather strips in blue and black.
One of the best affordable gaming chairs features a wide seat and sides, lumbar support, and a padded headrest. Using this ergonomic, race car-inspired chair, you can play intense online games for hours in comfort and endurance. The best gaming chair brands use a Karnox base and castors for exceptional movements. A lifetime warranty covers the steel frame. 
Slate Gray Gaming Chair by Karnox
These Karnox Livorno Fabric gaming chairs feature high-density foam backed with PU leather to provide users with the ultimate comfort and style. Breathable materials reduce heat buildup. The Karnox LIVORNO Fabric has an elegant texture and a soft touch. It is handcrafted from two-toned fiber sand and has a long fiber dyeing process.
This gray fabric gaming chair has a wide seat, a tall back, and side-mounted lumbar support. Gaming sessions will be more comfortable and long-lasting with this chair. Karnox furniture can easily roll over any floor surface thanks to its five-star base and high-quality castors. Steel frames are covered under a lifetime warranty. Gamers who prefer the plump glossiness of rich hide will love the dark gray version's back and side panels made of PU leather.
Suede Gaming Chair by Karnox
The Karnox PU Leather and suede-feel fabric combination provide you with a more luxurious gaming experience. Extreme comfort and durability are essential for serious gaming. Additional headrests and lumbar pillows include a wide seat and an upright backrest on the black leather gaming chair.
Combined with premium suede fabric, the PU leather gives the pouch a soft and luxurious look while maintaining maximum breathability. Polyurethane is coated on the 2.5" casters to reduce floor damage. They move smoothly and provide stability.
12. DXRacer
King Series OH/KS06/NB
The chair was designed with taller people in mind, and the manufacturer recommends that users be between 5'9" and 6'2". Even so, the adjustable-height makes the chair a good choice for shorter people, although some people might find that it is still too high at its shortest height. Additionally, the well-padded armrests can be adjusted so you can adjust the positioning and height to suit your needs. Although 275 lbs is the maximum weight recommended, it has a capacity of 300 lbs.
Tank Series OH/TS29/NE
The extra high backrest of this chair provides excellent neck and back support. Built for those who are taller than 6'1" or 6'6", DXRacer recommends it for people who are between those heights.
Formula Series OH/FD101/N
It can support 200 lbs of weight, but the manufacturer recommends weighing no more than 180 lbs. The manufacturer offers a lifetime warranty on this part of the chair as a gesture of good faith. Mesh and polyurethane materials are strong and breathable throughout the frame, while foam padding adds comfort. The breathable seat material is an excellent choice that eliminates the sweat issue commonly found in chairs.
Racing Series OH/RV131/NR
Based on the DXRacer Formula Series, the chair has a taller and wider backrest to accommodate heavier users. A maximum weight of 220 lbs is recommended. A height limit of 6'3" will accommodate people as tall as 5'8" to 6'2". Its width is 27 inches, allowing small to medium build users to fit comfortably in it.
13. SecretLab
Titan (2020)
This is also one of the popular gaming chair brands. The Secretlabs Titan from other gaming chairs has a distinguishable wider seat pan and a taller backrest. It's because the Secretlabs Titan has been designed to allow the larger-than-average person to use it comfortably. Although your dimensions may vary, approximately 6ft6in and 130KG can be supported.
Omega
In the Omega, prominent backrest wings provide additional support for the shoulders and back - ideal for long periods of computer work. Additionally, it contains a single layer of cold-cure foam encircling the steel frame, providing a solid feel while still molding your body. PU leather covers this, making it one of the softer gaming chairs we have touched. The 1.5mm thickness makes it durable as well.
Titan Evo 2022 Series
A combination of OMEGA and Titan from Secretlab. Together for the first time. The Secretlab TITAN Evo 2022 offers a new level of performance and support through a combination of proprietary technologies and design innovations.
Titan Elite Series
Secretlab Elite Series has two gaming chairs - the Titan Napa and Omega Napa - only available from the brand. Because they are marketed under two different names for luxury, both chairs have the same features. In addition, both of the models feature unique colors and stitching and are quite expensive.
14. GTRacing
eSports Gaming Chair GT002
This is one of the famous gaming chair brands in gaming and streaming category. Despite its high quality, this high-end gaming chair looks at home in the office as well as gaming setups. Moreover, it is affordable without compromising comfort. Even though you may spend hours, even eating and drinking in it, it is often overlooked that a gaming chair is easy to clean.
GT890M Sakura Pink Gaming Chair
Whenever we hear someone mention a pink chair, we immediately think of this. This racing-style seat from GT Racing makes the mind go to a cute baby pink rather than the shocking pink of some pink seats out there. This gets even sweeter when you consider the price, which we believe is good.
Gaming Chair with Footrest
With a high-density foam and leather covering, it offers heavy-duty support when you need it, and its massage feature rejuvenates you when you feel worn out, allowing you to play your best. Its three-dimensional armrests, flip-out footrests, reclining capability, and near-horizontal position make it a versatile chair that you can use for work, play, and even sleeping.
Music Series GT890M-WHITE
The GT890M Music Series features built-in audio for complete immersive sound. In addition to being relatively lightweight, it has been designed to fit smaller frames. This chair makes a good gift for friends and family as it is a great introductory chair. When it comes to budget-conscious buyers, the GT890M is the perfect addition to a bedroom setup.
Gaming Chair Buying Guide
An ergonomic gaming chair should at least have the following features:
Adjustable to a high degree
There should be as many adjustments as possible.
Support for the lower back
You should ensure that the chair you choose has adjustable lumbar support so you can adjust it according to your spinal curve. A lumbar pillow on a cheaper chair will do the job, although in a more basic way.
Curved, high backrest with neck and upper back support
A lock-out mechanism for your backrests keeps them tilted in place and accommodates different postures.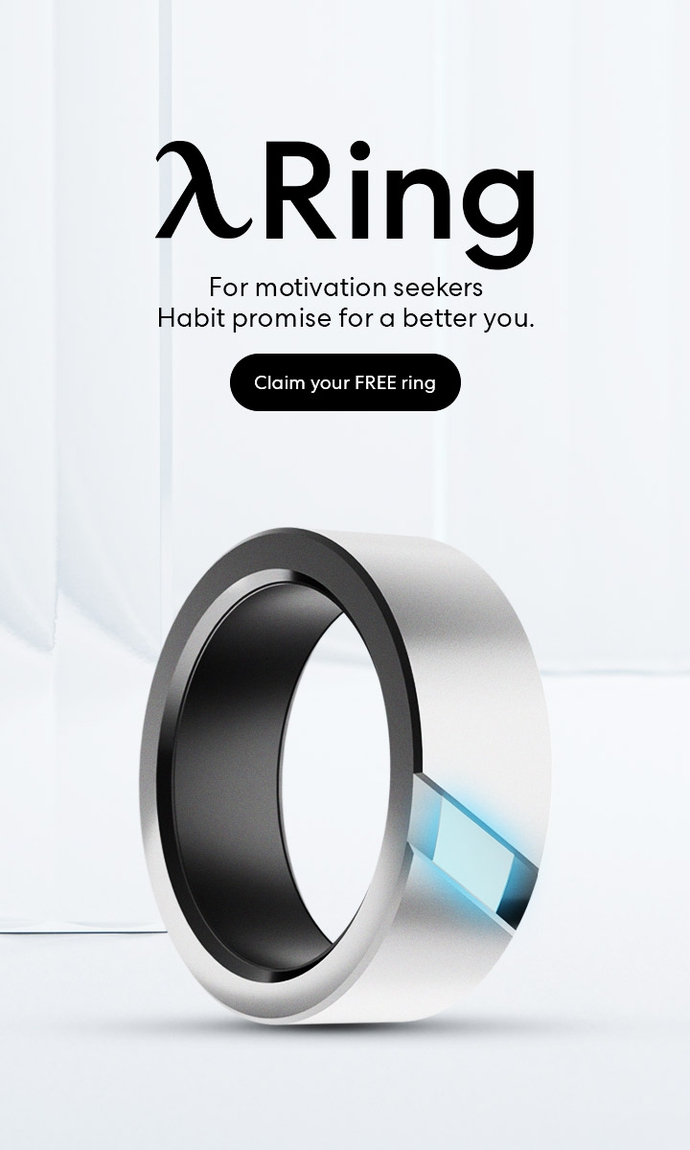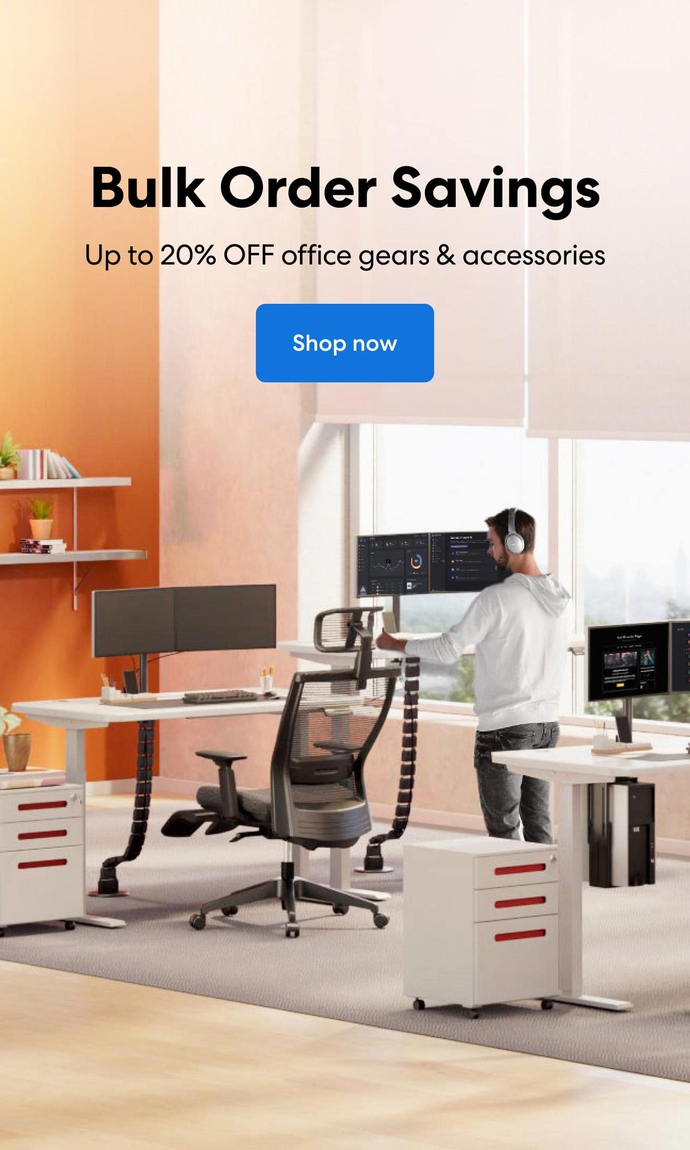 Subcribe newsletter and get $100 OFF.
Receive product updates, special offers, ergo tips, and inspiration form our team.