Light up your workstation with soft light bulbs and enter a world of relaxation and efficiency. Imagine the perfect blend of modern home office aesthetics, the warm embrace of yellow lighting, and the focused clarity of a study light. Get rid of harsh glares and welcome a gentle radiance that transforms your desk setup.
In this journey, we'll explore the subtle differences between soft white and warm white light, uncover the charm of soft light desk and table lamps, and unravel the secrets behind creating your very own well-lit haven. Get ready to work and relax under the soft glow you deserve.
What is a Soft Light Desk Lamp?
A soft light bulb is one that emits a gentle, even glow. Concentration-demanding activities like reading, writing, and computer work benefit greatly from this illumination style. They say that soft light lights are better for the eyes than direct sunlight.
A few key distinctions set soft light lights apart from their more traditional counterparts. To begin with, soft light lamps use bulbs with a lower power than bulbs employed in other lamp kinds. This implies that soft light bulbs are less bright overall, which may help alleviate issues like glare and eye strain. Second, soft light lights often have shades created from light-diffusing materials like frosted glass or cloth. The result is a more pleasant and uniform illumination.
Soft White Light Bulbs vs. Warm White
When it comes to creating an inviting ambiance, the battle between soft white light bulbs and warm white is on. Soft white bulbs offer a gentle radiance akin to a cloudy day, making them perfect for areas where clarity is essential, like your workspace adorned with a soft light desk lamp. On the other hand, warm white casts a cozy glow reminiscent of candlelight, a great choice when coupled with a soft light table lamp for creating snug reading nooks.
So, which one wins? It depends on your preference: soft white for a focused vibe and warm white for a soothing aura. Your space, your choice!
Top 5 Soft Light Desk Lamps
1. Lamp Depot Wall Light: Magnetic
The Lamp Depot Wall Light: Magnetic Knowing is an adaptable and transportable light source with many possible applications. The magnetic head makes it easy to mount on any ferrous surface, and the stepless dimming gives you complete control over the light's intensity. With its USB-C charging capability and IP20 rating, this lamp can withstand light rain and splashes. This lamp has become a staple in my bedroom for late-night reading, laptop work, and general ambiance. This is the one to get if you're in the market for a versatile lamp.
2. 6Blu Rechargeable Touch Control Light: Soft White and Color LED Modes
The 6Blu Rechargeable Touch Control Light may be used in a wide range of situations due to its adaptability and user-friendliness. Simple brightness and color customization through a touch-control base; built-in battery allows for portability. This lamp is perfect for illuminating a workspace, reading a nook, or creating a soothing mood. If you're searching for a fantastic general-purpose light (or a study light), look no further; this is it.
3. Necomi LED Desk Lamp
Anyone seeking for an eye-friendly and adaptable work light may choose the Necomi LED work light. It is ideal for a range of jobs thanks to its stylish appearance, extended battery life, and a number of functions. I like that the lamp has a memory feature that remembers my settings and that I can change the brightness and color temperature of the light to suit my requirements.
4. YANINA Multifunctional Table Lamp
Put a mushroom-shaped marvel on your nightstand or desk and let its allure work its magic. Explore the world of individualized light with controls for intensity and color temperature. This lamp's soft, comforting light is perfect for quiet evenings at home. It will not overheat, so you can stop worrying about that. The strong construction of four universal outlets, and two USB ports will keep you working for a long time. Allow its shape to enchant you, casting a uniform glow across your domain. Bring the magic of YANINA into your life and watch the world change.
5. 6Blu Rechargeable LED Desk Lamp: Dimmable Reading Light
Our cutting-edge desk lamp will usher in a brand-new illuminating era. Powered by a 3500mAh battery, it can shine brightly for 6 hours or dimly for an incredible 100 hours without losing quality. Toggle between sharp focus and soft diffusion using 42 energy-efficient LED lights. With its touch-activated on/off switch, 30-minute timer, and adjustable gooseneck, this lamp can be used in a variety of settings with ease. The 5W LED bulb is energy efficient and comfortable to the touch, saving you money and reducing the risk of burns. A month-long guarantee backs a higher standard of illumination.
Frequently Asked Questions
1. What is a monitor light bar, and why do I need one?
A monitor light bar is a sleek lighting accessory designed to reduce screen glare and provide optimal illumination for your workspace. It helps reduce eye strain and enhances visibility, which makes it a valuable addition, especially when setting up a home office.
2. How can soft light lamps benefit my workspace?
Soft light lamps offer a soothing and comfortable illumination that reduces eye strain and fosters a calming ambiance. They're perfect for creating a conducive environment for focused work and relaxation, making them essential for any home office setup.
Conclusion
Soft light lamps are your silent companions in the dark, transforming mere desks into havens of comfort and productivity. From the gentle embrace of warm white to the versatile charm of color LED modes, these lamps cater to your every mood and need. Pair them with innovative additions like monitor light bars, and you're on your way to an illuminated utopia. So, let the soft glow guide you, whether you're setting up a home office, studying, or simply unwinding.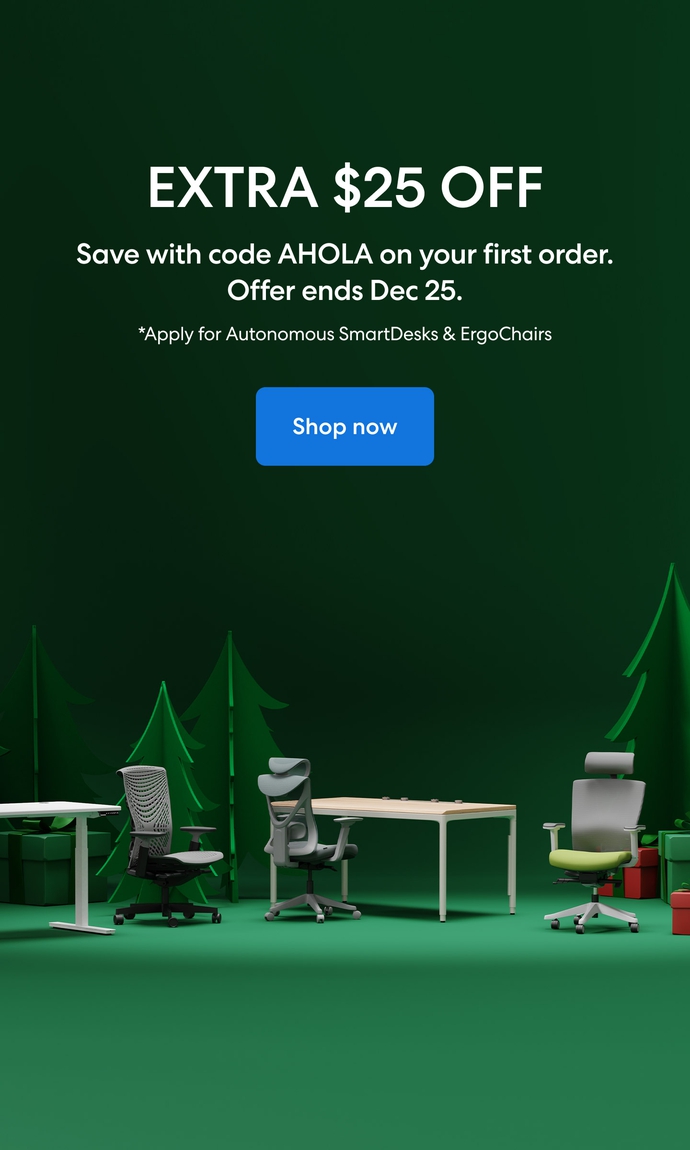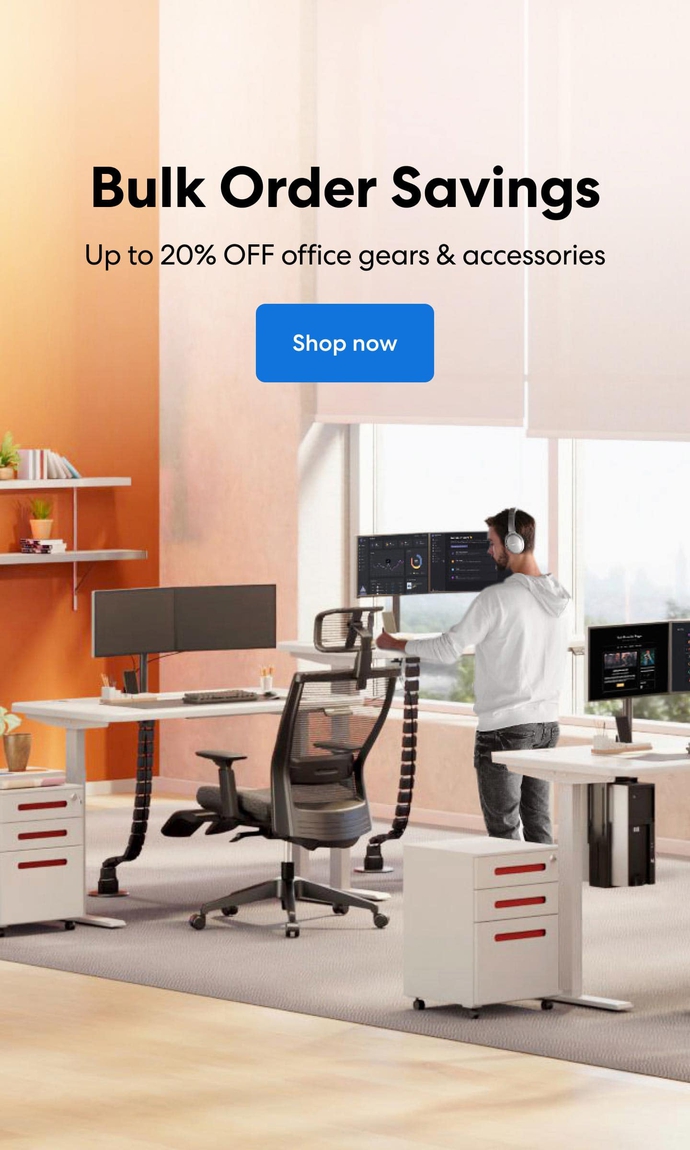 Subcribe newsletter and get $100 OFF.
Receive product updates, special offers, ergo tips, and inspiration form our team.