Smart Products
Benefits of Monitor Light Bar - Top 5 Picks for Improved Lighting 2023
12,129 Views
The monitor light bars can illuminate your workstation for better readability without increasing the screen's glare, which might strain your eyes. They're also useful for video conversations once you're in a dark environment because they provide adequate lighting. Lightbars don't occupy much, if any, more room on your desk and are quite inexpensive.
That is especially the case if you're using a computer with an external display, keypad, and mouse, such as a Windows PC, with limited desk space. We've researched to locate the best computer monitor light bars for your workplace as you try to improve your workspace with items that aid improve efficiency and better organize the space.
As computers have become a vital part of daily life, monitor light strips have become increasingly popular. You've probably noticed folks wearing monitor-led light bars and pondered why. A light monitor is a terrific way to add some beauty and personality to your workspace, but it also has certain benefits that are less evident. So, let's discuss the advantages of using a light bar on your display or workspace.
10 Benefits of Monitor Light Bars
A monitor light bar is a compact lighting that may be used to brighten up dark regions surrounding your computer or television. They are ideal for those who invest long periods in front of a desktop or television screen and are prone to vision problems and dryness. Here is a list of monitor light bar benefits to assist you in deciding whether or not you require a monitor light bar:
1. Reduces The Strain on your Eyes
Continued exposure to the monitor's light is the most frequent cause of eyestrain. If you're an office worker or a gamer who spends much use of your day sitting in front of a computer monitor, you'll want to invest in a display bar to avoid excessive eye strain and headaches. Indeed, this is perhaps one of the most significant advantages of monitor light bars for you or anybody else who utilizes them. They have an asymmetrical forward projections style that decreases glare and dazzle by avoiding screen reflection. They assist in reducing eye strain and glare from LED desk lamp displays by filtering out different wavelengths of light.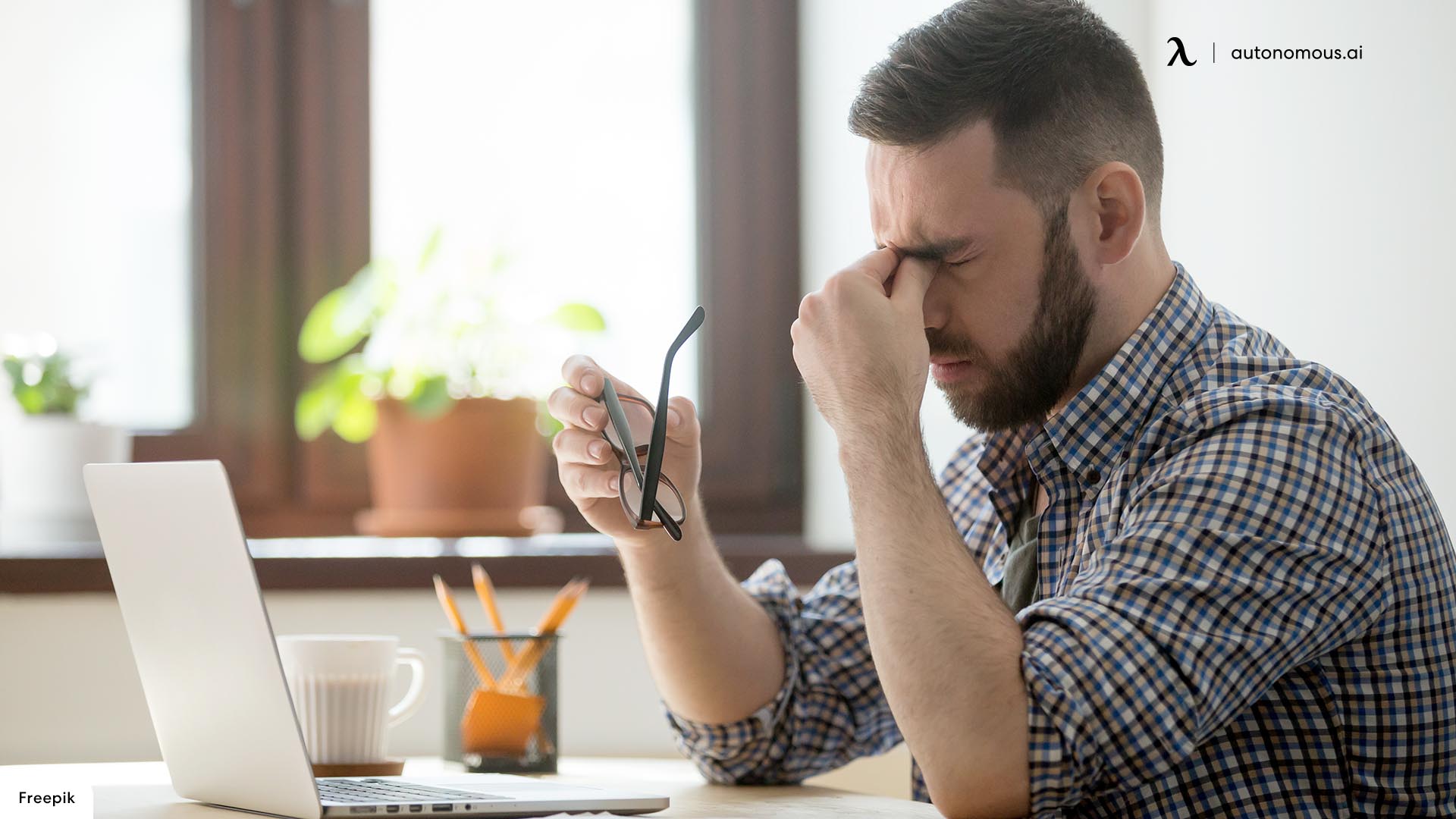 2. Lightings up your desk
Lights are important in workplaces since you can utilize them to illuminate a tour desk. The Monitor Light is a lighting bar that attaches to computer monitors and allows individuals to see what they're doing more clearly. Without any dark corners, monitor bars can brighten a large area of your desk. The panels are designed to brighten your keypad and paperwork at the front of the screen at an acute angle. The lamp has a rotatable head that allows you to direct the light wherever you want it effortlessly.
3. It helps you get spare space on your desktop
Monitor light bars, unlike traditional pendant lights, are installed and fixed on the top of the display, saving valuable space to work. As a result, it is an excellent item to have in your homes and offices. It also has a USB connector that you can connect to your computer, eliminating the need for a different outlet or additional wires to power it.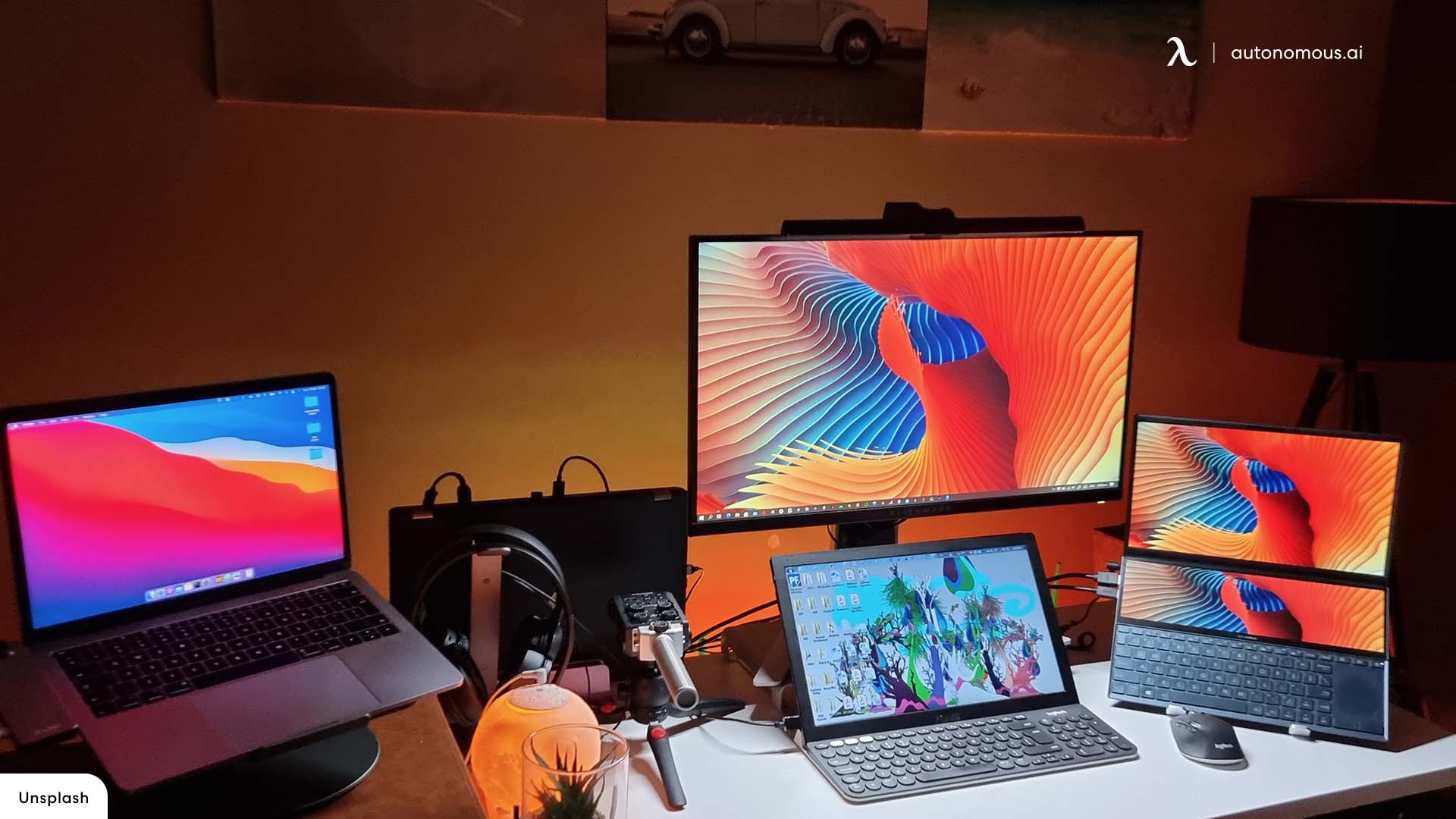 4. A better and cleaner desk space
Another reason to consider a monitor screen light bar is that it aids in the organization of your workspace. A computer light bar for desk helps you neatly arrange all of your cables and connections under the display rather than scattering them across your desk. When it comes to organizing your desks, this will save you time.
5. It creates an atmosphere
A few centimeters below the screen, a monitor light bar, or a display bar usually contains an RGB LED on each side. What I appreciate best about display bars is that so many of them allow you to alter the brightness and modify the color of the lights. The tone of the monitor light bar can be modified to match your favorite colors for working, entertaining, and contemplating. You can get an ultra-wide desk lamp for creating your atmosphere.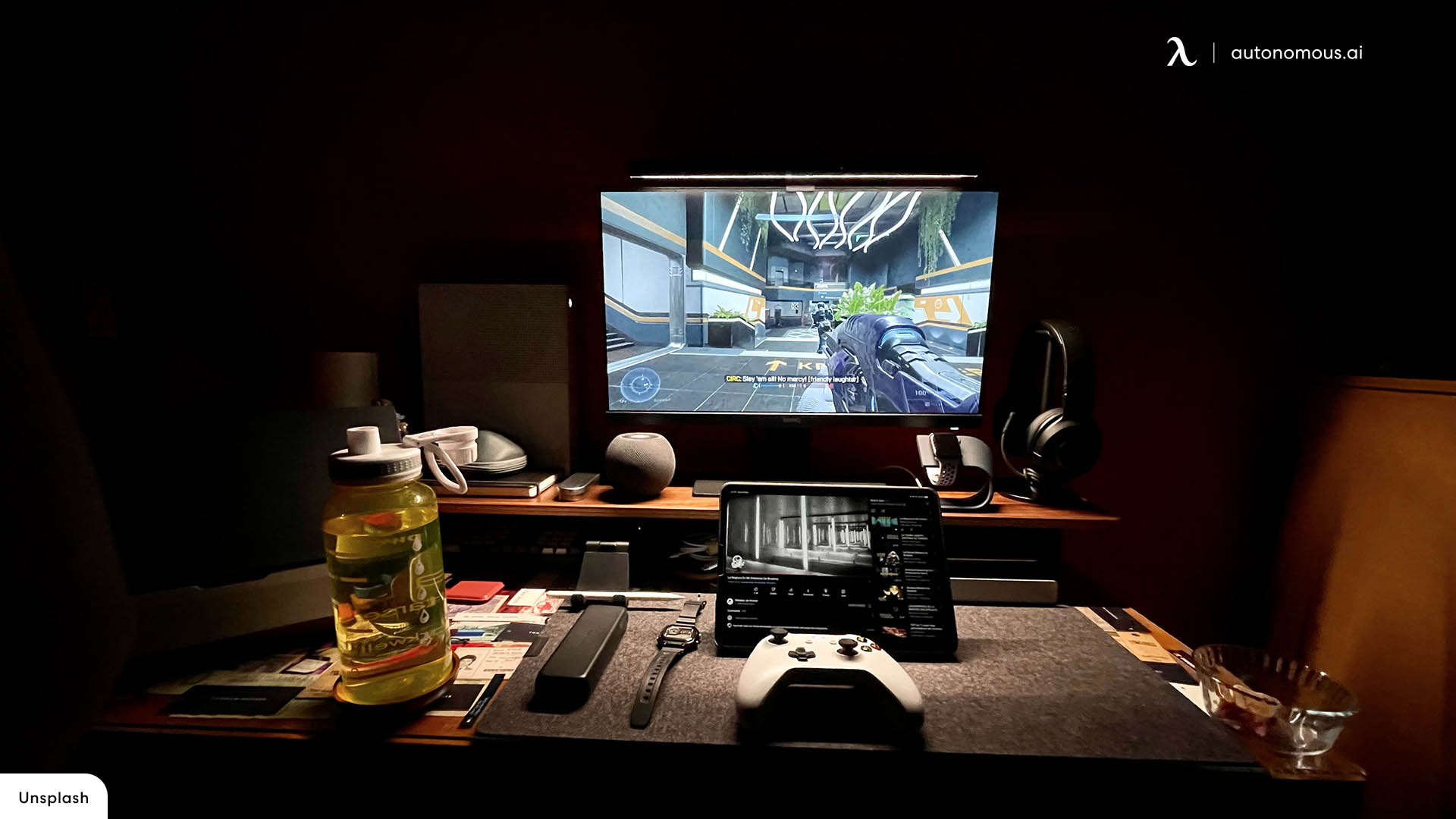 6. Enhances efficiency
It will offer you an extra boost in efficiency because there is greater lighting and reduced eye strain. Due to the increased brightness, you will be more productive as your attentiveness improves. The explanation for this is that when you stare at something in dim home office lighting, your brain needs to be working harder. Therefore it's easier to see things objectively if there isn't much extraneous lighting about. Many people that work at pcs the whole day use monitor light bars to lessen the brightness on their screens, which induces eyestrain.
7. Take it with you wherever you go
Monitor bars aren't directly attached to the monitor; however, they are put beside it to enable placement at the display's top. When not in use, it is simple to disconnect and uninstall. Monitor light bars are compact and lightweight, allowing you to take them with you wherever you go. You won't have to bother connecting with sockets with some of the smart office devices because they include a built-in rechargeable battery.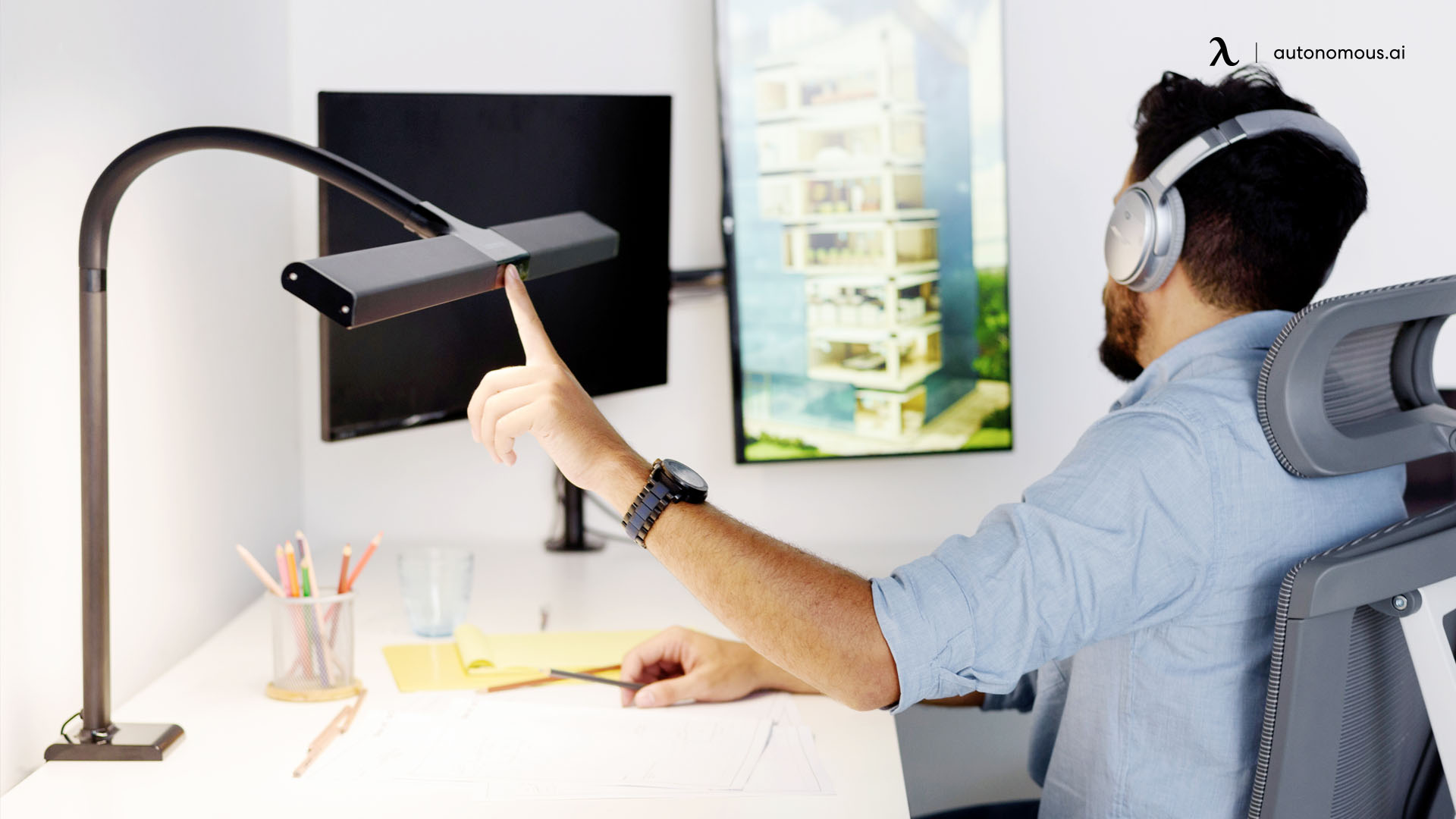 8. It is low-cost
Consider purchasing one of these monitor lights if you need an external perspective to aid you to get through all the late hours researching or working. Depending on which model you purchase, prices range from approximately $25 to $100. Even better, you can get them for below $10 on the internet. So, regardless of your financial situation, you can afford one of these flats.
9. It has a pleasant ambiance
Warm lighting produces a relaxing environment where individuals are more likely to relax. As a result, monitor light bars help create a soothing atmosphere in the office.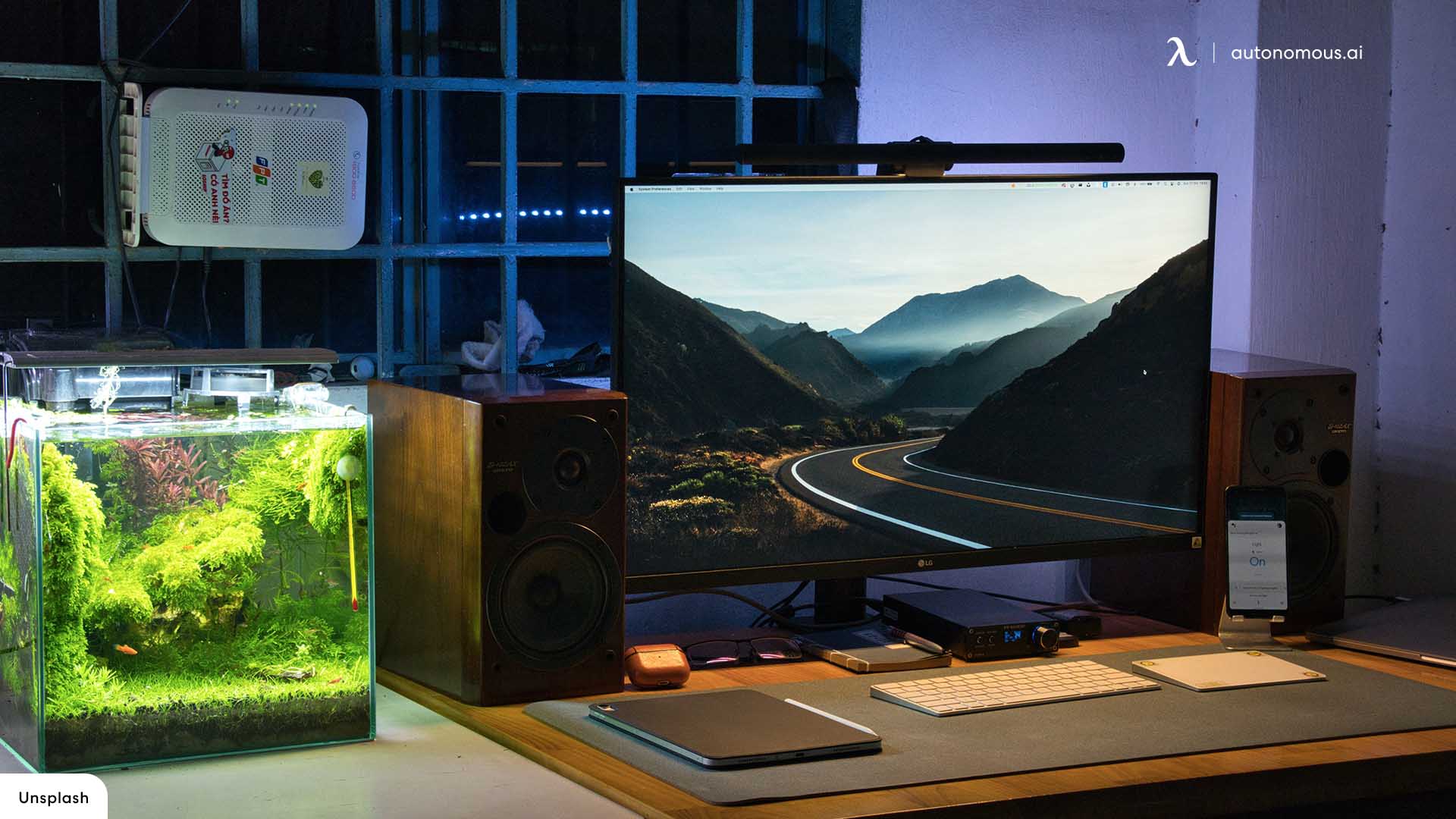 10. It keeps neck pain at bay
Excessive exposure to intense screens causes neck pain. Monitor light bars enable you to stare at the screen for long periods without discomfort.
Top 5 Best Monitor Lights for You
1. Autonomous Light Bar
An affordable and effective option for anyone who wants maximum flexibility, usability, and adaptability in their home office or workspace, the Autonomous Ultra Wide LED Desk Lamp is the ideal choice. It boasts a 31.5-inch LED monitor light bar that covers the whole desk, rotates and bends to allow you to spotlight your work at the perfect angle, and features a sleek and minimalist design. A total of 5 brightness levels and 4 temperature modes are also included. 
Lamps like this are clearly designed for desks with longer legs that need bright bad lighting vs. good lighting. In addition, it stores your lighting preferences for you and allows you to switch between four different monitor light bar temperatures as needed. Light bar that works with most curved displays and is extremely cost-effective. It is one of the most sought-after desk accessories because of its elegant design. 
2. Autonomous LED Desk Lamp
The LED desk lamp is the perfect solution for desks with insufficient space for a Light Bar or desks placed in unusual positions. LED Desk Lamps feature a 'lamp-in' design so that you don't have to mess around with drills when installing them on your desk. This lamp pivots at four movable joints to allow you to adjust its height and reach, while its slim, crane-like structure lets you move it across the entire length of your desk. 
A smaller, slimmer lamp is located at the top of the lamp and is capable of four color modes and five brightness levels. Controls for this computer monitor light are found on the LED panel on the back of the lamp. There is an ample lighting area without the need for a huge, clunky appliance on the lamp face, which measures 21" long and 7.5" wide. 
3. Ocushield All Day, All Night Light - Oculamp
Using a low-blue computer monitor light bar, an LED table lamp improves sleep, reduces eye strain, headaches, and dry eyes, and improves eyesight. You can adjust the intensity of the bulbs as well as the color settings for different times of the day using the touchpad. The morning white will be cool, the afternoon white will be neutral, and the evening white will be warm. To carry the anti-blue light reading lamp from the bedroom to the office or vice versa, you can fold it and place it in your bag or packaging. 
The USB charging feature on our desk lamp provides up to 30 hours of light. The device is fully charged in three hours through the micro-USB cable provided. Screen protectors designed using this technology block up to 90% of UV and blue light rays emitted by devices. Furthermore, they are the first and only light computer accessories in the world to receive a medical rating, so you can sleep easily knowing they protect your eyes. 
You feel a cue from blue light to wake up and seize the day when it penetrates your retinas. Nevertheless, prolonged exposure to blue light can negatively impact our health - headaches, eye irritation, and fatigue are all common symptoms. In addition, blue light interferes with your natural sleep cycles by reducing melatonin production (which is necessary for sleep). As a result, you feel lethargic, irritable, and unproductive. Due to their underdeveloped eyes, children are especially susceptible to blue light's harmful effects. While adult eyes can absorb some blue light (though not much), children's and teenagers' lenses still develop the sensitivity to do so.
4. Stella Lighting Wireless LED Task Lamp
The Stella Go Portable LED Task Lamp is a portable, wireless LED task lamp that's better powered and can provide 11 hours of illumination. The lamp has all controls at its base, featuring a slender, gooseneck-like design with a flexible base. With Stella Lighting's charging pad, you can charge your StellaGO or compatible phone wirelessly, ensuring safer, reliable experiences. 
Furthermore, the charging pad of this monitor light features a three-prong USB charging cable (USB type C, USB, Lighting cable). Lights with three color spectrums and low wattage consumption, a flexible head with a 10 dimming level, and a flexible head can be held in almost any position. This LED lamp is still one of the brightest on the market and is also portable!
5. Lumicharge LED Lamp with Wireless Charger
In addition to being a really great functional LED desk lamp, it provides a convenient place to charge your smartphone - right under the light, where you can see it. The lamp really is a multi-functional workstation. This item includes several other features: a 1oW wireless charger and a universal charging dock that are compatible with most smartphones. Furthermore, this intelligent lamp can even be adjusted to provide optimal lighting in any direction. 
Featuring our new 10W WIRELESS CHARGER, this lamp version 2.0 has unique smart features! Its LED lighting system has three different hues and 10 brightness levels, ensuring that it is suitable for any setting. Upon entering a dark room, the built-in motion sensor turns the night portable desk lamp on, ensuring you do not run into anything. You can easily see the time, day of the week, date, and temperature on the smart LED display. 
It's perfect for students, business owners, or anyone who enjoys reading before going to bed! The lamp can be a night battery-operated desk lamp, reading desk lamp, or general area lamp. Whether it's for reading, homework, or general lighting, dimmable LED lighting allows you to choose the right brightness level.
Is it Worthwhile to Invest in Monitor Light Bars?
It is, indeed! Light bars for monitors are an excellent investment in your eye health and performance. These lights can considerably improve the overall standard of living for those who work in poorly lit environments, have low vision, or need to use a computer for long periods.
A monitor bar is ideal for folks who read or play games for long periods on their computer display. Additionally, this is ideal for gaming enthusiasts or streamers that want stronger lighting. The monitor light bars help alleviate eye strain while maintaining screen brightness.
If you're wary of straining your eyes and want to improve your skills, a monitor light bar or display bar is a fantastic way to go.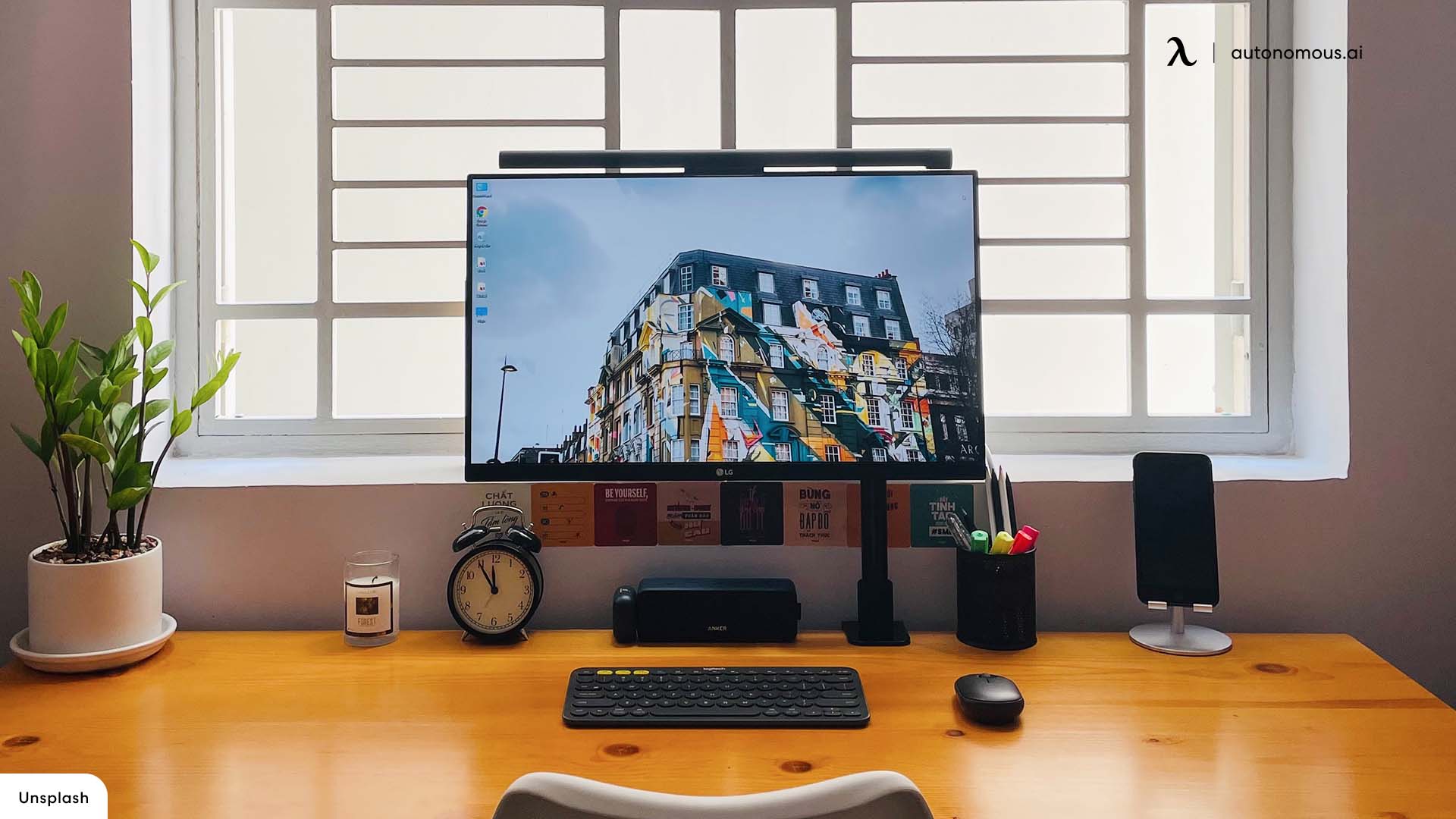 Considerations When Buying Monitor Light Bar
LED Color
LED colors can offer certain advantages over others, making them one of the more fun features to choose from. Your choice of table lamp for study color will ultimately depend on where and how you intend to use it. As an example, white light is the brightest and is suitable for all kinds of driving. During low visibility conditions, such as fog, an amber monitor light is most effective. Blue, red, and green colors are often chosen for emergency vehicles so they are more noticeable.
Shape
It's interesting to note that shape doesn't really matter. However, you will still have to select the shape of your bar, so it is best to know your options. A curved LED light bar or a straight LED light bar are the two options for choosing the shape of your LED light bar. It's pretty much obvious what the names mean. The deciding factor comes down to personal preference since neither shape is clearly superior to the other. Do you have a favorite shape?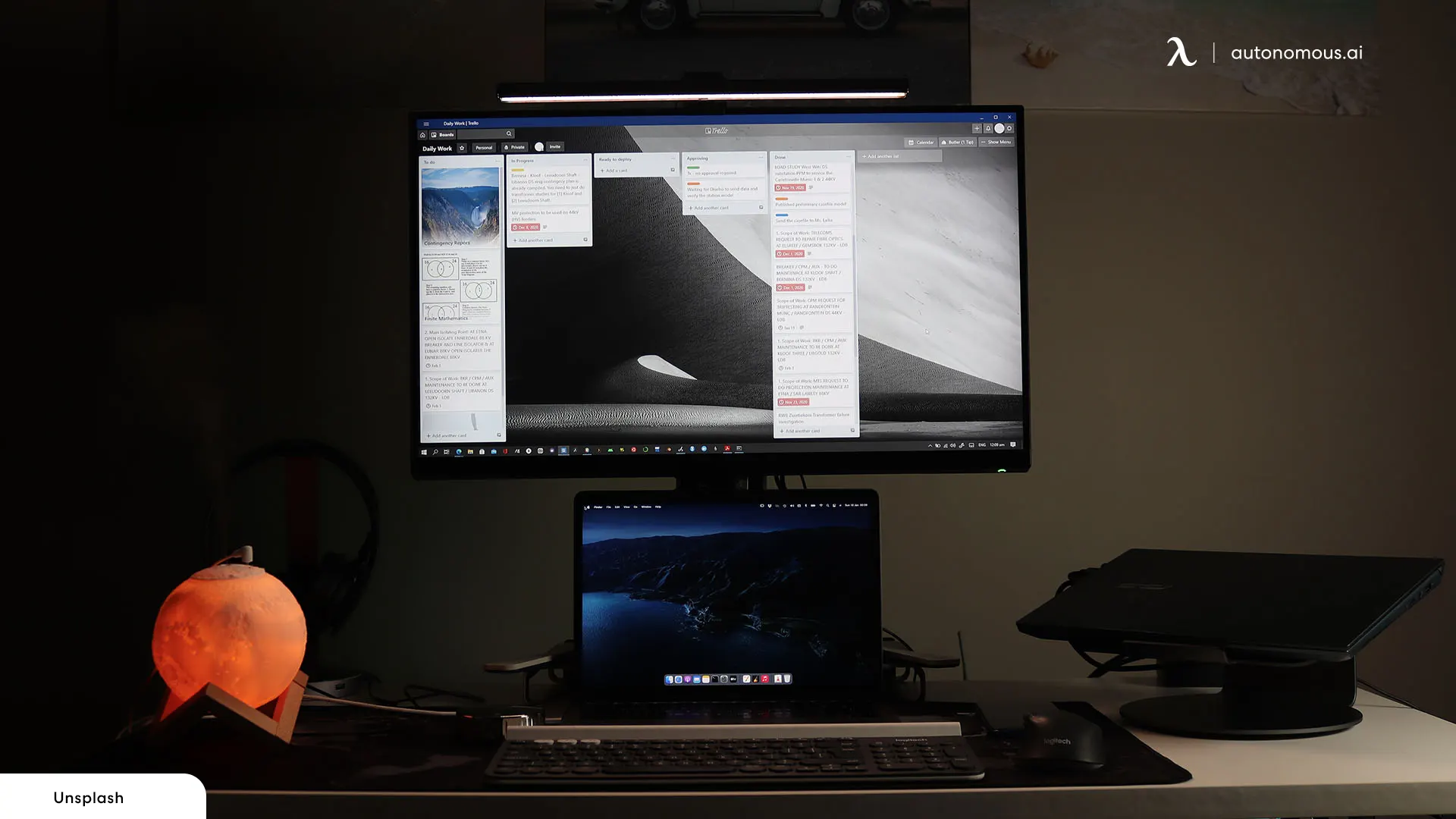 Beam Pattern
LED light bars come in various beam patterns, and choosing one is one of the most important considerations. You can choose between spot beam patterns, flood beam patterns, and combination beam patterns. 
LED monitor lights can be classified according to their beam pattern, which describes how wide their beam will be. The spot beam pattern is narrow, but it reaches a great distance. A flood beam pattern offers a wide beam. There are two types of beam patterns: spot beams and flood beams.
Size
If you are thinking about adding an LED light bar to your vehicle, size is probably one of the most important features to consider. The bigger the LED light bar, the more bulbs you'll have, which means you'll get more light from it. In addition to the small LED light bars on the market, there are also larger LED light bars. An LED light bar can be anywhere between 4 inches and 50 inches in length. Undoubtedly, the bigger the bar, the higher the price.
Subcribe newsletter and get $100 OFF.
Receive product updates, special offers, ergo tips, and inspiration form our team.
WRITTEN BYAutonomous
We build office products to help you work smarter.