Smart Products
How to Update Your Manual Standing Desk Frame to a Smarter Version?
3,747 Views
A standing desk offers many health and work-related advantages over a conventional work desk. As the awareness regarding the importance of healthy practices is increasing in the workplace, so does the need for ergonomic furniture. Standing desks are an important part of the ergonomic family. A manual standing desk frame is undoubtedly one of the cheapest investments you could make for your health and improved productivity.
For people transitioning to this phase of health consciousness in the workplace or even setting up their own home office, investing in furniture is the biggest expense. A height-adjustable desk offers greater advantages than a manual standing desk frame, but it is not expensive to invest in an electric height adjustable desk frame. However, with the help of a few tricks and common accessories, you can set up your manual height adjustable desk frame and transform it into a smarter version.
What is a Manual Standing Desk Frame?
A manual standing desk frame is not powered by electric motors. Rather there are manual hand cranks or rotating shafts for the desk to decrease or increase in height. A manual standing desk frame serves the same purpose as a height-adjustable desk with all the health benefits of a standing desk, but they are not very versatile and easy to use. But if you are looking for a cheaper option, then manual standing desk frames cost less than an electric standing desk frame.
Difference between Electric vs Manual Standing Desks Frame
Electrical motors power electric standing desks; on the other hand, manual standing desk frames are operated through hand cranks. Electric standing desks are more durable, but their maintenance is high if there is a failure. They are more versatile and aesthetically pleasing too.
Sure, a manual standing desk is more affordable, but an electric standing desk does not cost twice as a manual standing desk. If you have a little slack in your budget, opting for an electric standing desk is a long-term investment. However, it matters why you should think of an electric standing desk over a manual desk.
Why Modify a Manual Standing Desk Frame to Electric Version?
Taking breaks while sitting or changing your position several times a day has advantages for heart health and reduces cancer risk. Sitting for long hours is detrimental to health in many ways. There are many variations of a standing desk in the market, each one modified for different needs. An electric desk frame has many advantages over a manual sit-stand desk frame. For starters, it is easier to manage and saves you time. It has long durability as compared to a manual standing desk base.
Electric Desk
Electric standing desks also have a greater load capacity because electric motors power them.

Electric standing desks are ideal for people who suffer from frequent back and neck pains.

Electric standing desks are usually made technologically smart and are often compatible with other apps or features.

It is ideal if you are willing to change positions several times each day

An electric standing desk is a great option if more than one individual is working on the height-adjustable desk

Electric standing desks are operated with just a push of a button so people with joint pains can use this desk
Manual Desk
A manual desk is ideal for someone who doesn't wish to change the sit-stand position often.

It reduces your electricity consumption.

It is a cheaper option as compared to electric standing desks

It is ideal for places where there is no power supply

It offers a low weight capacity
To update your already existing manual standing desk frame to the electric standing desk, you need to set up an electric power supply for your manual desk frame. The electric desk motors are usually sold as an additional accessory. There are many standing desk converters for people who wish to convert their ordinary desks to electric standing desks. Or another cheaper option would be to invest in an electric standing desk frame.
Best Electric Standing Desk Frames
The best standing desk frame is according to your budget, weight capacity, size, needs, and requirements. Though few standing desk frames take a leading edge, the smartest ones fit your description of a perfect work desk; after all, ergonomics is all about personalization and customization for maximum comfort curated to each individual's needs.
1. SmartDesk Core
The SmartDesk Core is a standing desk frame with an electric height adjustable system. The frame comprises high-quality solid steel and dual electric motor power the height adjustment system. SmartDesk Core comes with a height adjustment from 29 inches to 48 inches. It can lift to 290 pounds and comes with over four preset height adjustment settings.
You can program the settings to your desired height and manage the desk with just a simple push of a button. The smart desk core frame is available in three colors, with a tabletop in more than eight colors.
2. L-Shaped Standing Desk Frame
An L-shaped standing desk frame is a great investment for tiny spaces that require more surface area. Also known as corner desks, L-shaped standing desks are spacious, practical, and ideal for dual to three monitor setup. Other than that, L-shaped standing desks also allow more than one employee to work simultaneously.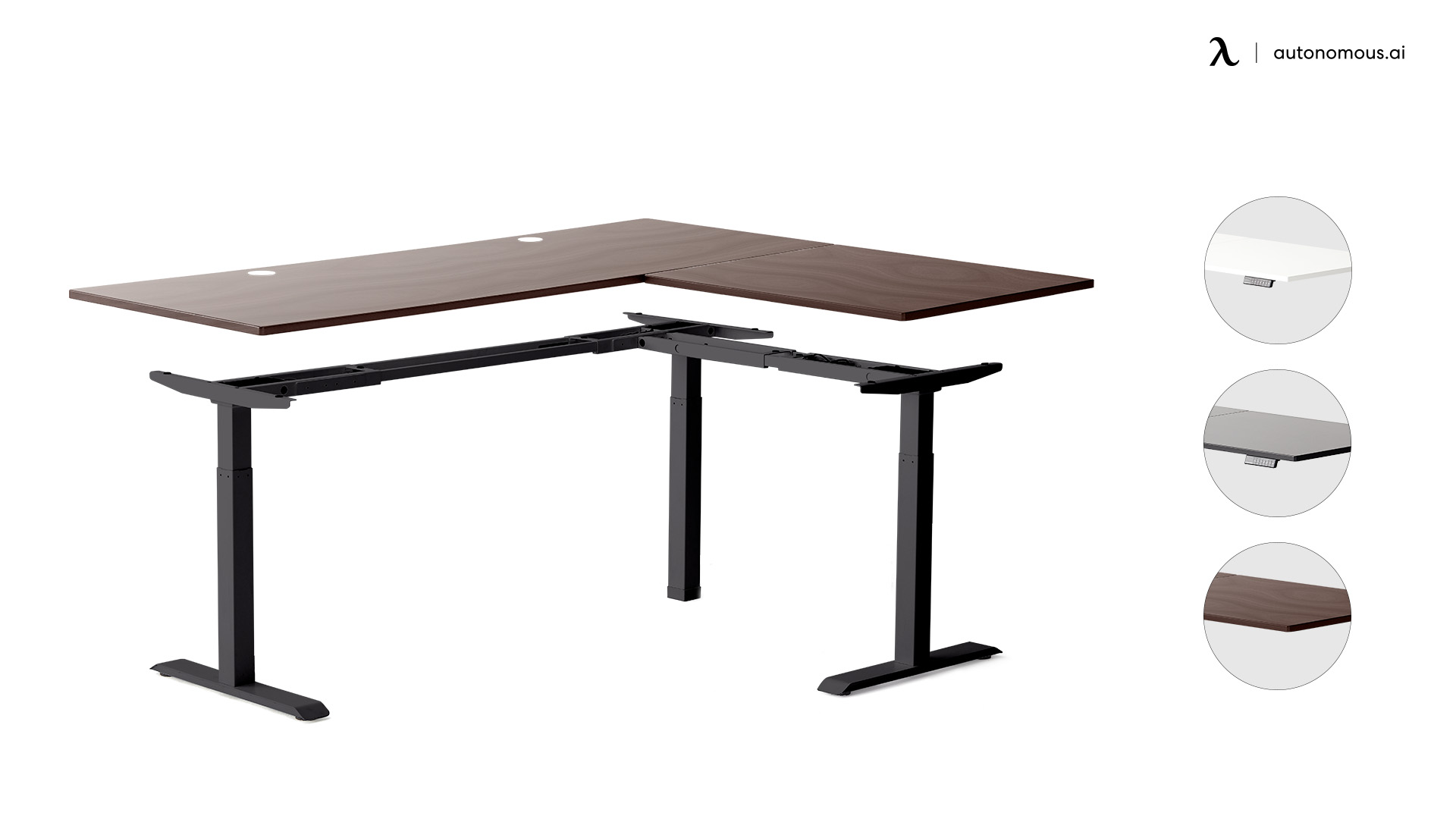 3. SmartDesk Pro
SmartDesk Pro is a tall standing desk with a sturdy frame and a smooth tabletop. The frame comes in three colors with the choice of 9 colors for the tabletop. This desk is known for its quiet movement and noise-free operation. It offers a load capacity of 350 pounds and is powered by an electric dual motor system. The smart desk pro can vary from 26 inches to 52 inches. It also comes with a seven-year warranty with a natural wood finish.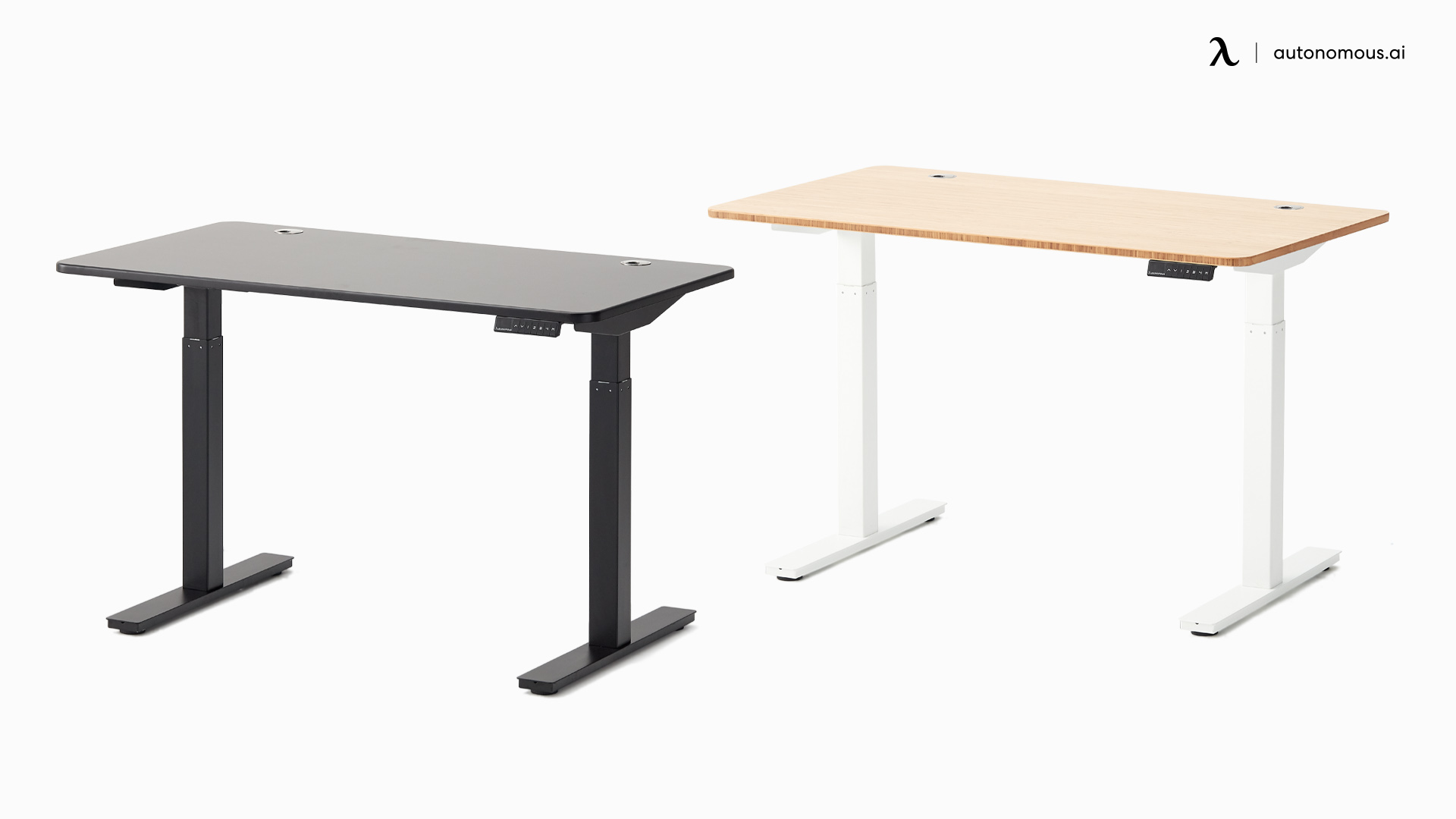 4. SmartDesk Frame
A SmartDesk Frame is a frame made up of solid steel powered by electric motors. This product comes without any tabletop so that you can set up a platform of your own choice. The height adjustment system depends on product choice, and the smart desk frame is very easy to assemble. It usually comes with a tool kit and an instruction manual for easy-to-follow steps.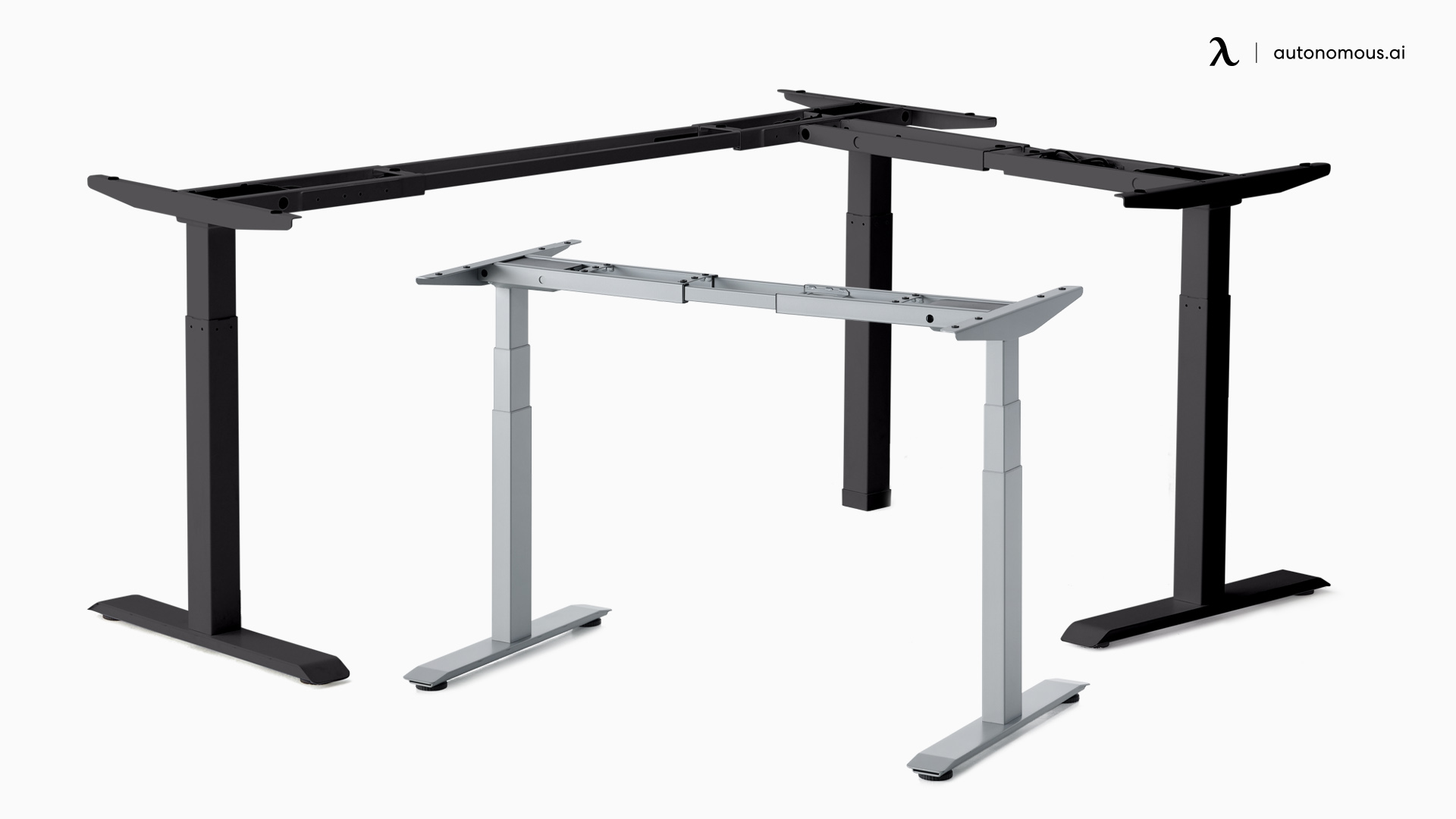 Keep up with Autonomous news
Stay informed, stay inspired with our new blogs.
WRITTEN BYAutonomous
We build office products to help you work smarter.