Workplace Inspiration
What Is a High-Performance Home? Key Elements and Goals

Robert Johnson
|
Sep 11, 2023
695 Views
Traditional homes not only have higher maintenance and energy costs that can adversely affect the homeowner's finances but also negatively impact the environment by emitting greenhouse gasses. A high-performance home, on the other hand, offers energy savings by incorporating efficient technologies while being environmentally friendly. 
In this article, we will explore what a high-performance house is, the advantages of building a high-efficiency home, and the key features that are common in high-efficiency home designs. 
Keep reading until the end, as we will also explore the different certifications you can get for your home to ensure that it is high-performance. Let's get started! 
What Is a High-performance Home?
A high-performance home, also referred to as a high-efficiency home, is a modern residential space that prioritizes energy efficiency. In most cases, these types of homes are net-zero energy and minimize water usage. 
It is a form of green building that exceeds the standards of traditional homes when it comes to air quality, temperature distribution, durability, and energy usage. 
To achieve maximum efficiency, this type of housing has heat pumps and superior heating, ventilation, and air conditioning systems that regulate the temperature according to the house's size. 
Whether it is a single-family home or a prefab ADU, any type of living space can achieve the status of a high-performance house if it has fresh air, temperature regulators, and other characteristics that far exceed traditional home standards. 
What Are the Advantages of Building a High-performance Home?
If you have shed house ideas in your mind, you may want to consider high-efficiency home designs when building or constructing the structure for your house. 
There are several advantages of building high-performance multi-dwelling housing units on your property, some of which include the following:
They Are Comfortable
Whether it is winter or summer, a high-performance home maintains an optimal temperature all year round, ensuring that the occupants are comfortable while saving on energy. 
They Offer a Healthy Environment
Since the quality of the indoor air is much greater due to filtration technology, and there is a reduced risk of dampness and mold development, a high-performance house offers its occupants a healthy environment to live in. 
They Minimize Water Usage
High-performance homes aim to minimize water usage without reducing the pressure. This is great for people living in states like California, where there is a constant threat of drought. 
They're Energy Efficient
High-energy houses are more energy-efficient than traditional houses, as they have features like better insulation, energy-efficient windows, advanced heating and cooling systems, and energy-efficient appliances. This results in lower utility bills. 
They're Less Expensive to Maintain
Since the chances of mold development are low, a high-performance house is cheaper to maintain over the long run than traditional homes. 
They Are Beneficial for the Environment
Whether you're building a modular guest house on your property or a prefab studio as part of your home's extension, any structure that incorporates high-efficiency home designs has a lower carbon footprint. This means that it is environmentally friendly due to reduced greenhouse emissions. 
What Are the Goals of a High-performance Home?
High-performance homes have living spaces that prioritize energy efficiency. Building these types of houses or structures goes beyond following standard construction practices. 
There are several goals of a high-performance house, and these include the following:
Reducing Energy Costs
One of the primary goals of a high-performance home is to reduce energy costs. It does this by incorporating high-efficiency designs, advanced insulation techniques, and energy-efficient appliances. This is an excellent way homeowners can offset the hike in energy prices and save money in the long run. 
Achieve Near Net-zero Living
Another major goal of a high-performance home is that it achieves near net-zero carbon footprint. 
According to the United States Environmental Protection Agency, the "typical" annual CO2 emissions are 14,020 pounds per household. This is just for electricity consumption alone and does not include vehicles and natural gas consumption, among many other things. 
If you're living in a home with 7.5 tons of annual carbon footprint and move into a high-performance house that emits 3.5 tons of carbon dioxide, you're essentially living at net zero. 
Conserving Water
A high-performance home uses low-flow fixtures, water-saving appliances, and landscaping practices to reduce water consumption. This is an important consideration for homeowners, especially those living in states that have frequent drought spells. 
Prioritizing Comfort and Health
Designed to provide a consistent and comfortable environment for the occupants, a high-performance home will never feel stuffy as it filters out air continuously. 
By passing the indoor air through a series of high-quality filters, a high-performance house has fresh air at all times. It creates a healthy environment for the occupants, especially those with respiratory problems. 
Focus on Sustainability
A high-performance house focuses on sustainability by using sustainable building materials, optimizing energy usage, and implementing eco-friendly practices. 
The key is to reduce greenhouse emissions as much as possible, ensuring an environmentally responsible living. 
What Are the Key Features of a High-performance Home?
Some of the most important key features of a high-performance home are as follows: 
High-quality Building Envelope
All the components of the building in a high-performance house, like exterior walls, foundations, roof, windows, and doors, are impermeable to water. 
Traditional homes have gaps that allow air to pass through, but this is not the case with houses that incorporate high-efficiency home designs. These types of living spaces have strong insulation that prevents heat loss or gain, which is great as that translates to energy savings all year round. 
A Consistent Layer of Insulation
When it comes to high-performance homes, these types of structures have a continuous layer of insulation that eliminates air gaps or crevices around the plumbing and electrical work.
A uniform layer of insulation ensures the energy efficiency associated with a high-performance house. 
An Airtight Structure
Traditional homes are notorious for air gaps in the ceiling or roof that allows contaminants in the form of dust and microorganisms to travel across the living space. This leads to poor indoor air quality, which can cause health problems. 
With improved HVAC systems and insulation, a high-performance home removes the contaminated air from the living space, filters it out, and blows fresh air continuously, all day long. It has an airtight structure that prevents any contaminants from entering from the outside. 
Programmable Thermostat
To reduce energy usage, a high-performance house will have a programmable thermostat, allowing you to schedule a week's worth of temperatures at once. 
Energy-efficient HVAC systems run at a consistent temperature, reducing the home's overall carbon footprint and helping homeowners save money.
Low-Emissivity Windows
In traditional homes, when you stand next to a window on a cold day, you'll notice a change in the temperature, as these types of windows aren't properly insulated. This can affect indoor temperatures, putting more pressure on the HVAC systems. 
When it comes to a high-performance home, it has low-emissivity windows that reflect ultraviolet rays and maintains a regulated climate within the house. This results in 50% greater energy retention and lower utility bills. 
A Cool Roof
Traditional homes may have dark-colored roofs, which can be a serious problem, as it absorbs the heat and lets it seep into the house. 
The heat that doesn't sink into the roof gets reflected in the environment, which is an even bigger issue, especially if all the homes in the neighborhood have dark-colored roofs. This can lead to the "urban heat island effect," which increases the temperature in the area, resulting in higher greenhouse emissions due to increased use of air-conditioning. 
A high-performance home has a light-colored roof that does not absorb much heat. On top of that, these structures have reflective material that directs the heat away from the building. Your HVAC systems do not have to work overtime to ensure an optimal environment inside the house. 
High-efficiency HVAC
Traditional homes may have HVAC systems with a high energy rating, but they don't hold up well against the heating, ventilation, and air conditioning technologies incorporated in a high-performance home. 
A high-performance house has HVAC systems that may have geothermal heat pumps, biomass stoves, and other efficient technology that can efficiently pump out hot air from your living space. 
Solar Water Heaters
Traditional homes may have water heaters that run on gas and electricity, which can be expensive and inefficient. 
On the other hand, a high-performance house has water heating solutions that run on solar power. It efficiently heats up the water during the day and keeps it warm throughout the night. This can benefit not just your wallet but also the environment. 
Sufficient Natural Lighting
To ensure that your home is energy-efficient, it is crucial to use windows properly. The size and placement play a significant role in the energy consumption in your house. 
A high-efficiency home follows the Department of Energy's advice by having windows facing north. This ensures that sufficient natural light flows into the house without affecting heat gain or increasing glare.
LED Lights
Traditional incandescent or fluorescent bulbs use a lot of energy, which is why you'll find LED lights in a high-efficiency home. They run on very little electricity and do not heat up your home, unlike the other alternatives on the market. 
Home-energy Audits
Regular home-energy audits can help identify inefficient appliances, problems with insulation, electrical circuit issues, and more. After the audit, the professional will guide you on what steps to take to ensure that your home remains high-performance. 
What Are the Different Certifications That Help Determine a High-performance Home?
To know whether your home is performing well, you can get different certifications, some of which include the following: 
Zero Energy Certification
The International Living Future Institute provides zero energy certification to homes that harness the power of the sun, wind, or earth to produce the energy needs of a house. 
There are documentation requirements that you need to fulfill, and homeowners must pass the third-party audit. 
ILFI's Living Building Challenge
The Living Building Challenge is another certification by the International Living Future Institute that looks at the positive impact of the home on its occupants and the environment. 
It certifies homes that focus on the seven performance areas, which include place, water, energy, health and happiness, materials, equity, and beauty. 
The idea behind this challenge is to use resources within your site's limits while enhancing the impact on your immediate surroundings. 
California Green Building Standards Code
Also referred to as CALGreen, the California Green Building Standards Code aims to improve public health and safety by introducing high-efficiency home designs into the state.
Enhancing the design and construction of buildings can have a positive environmental impact and encourage sustainable practices. There are different tiers that homeowners must meet before they're eligible for the certification. 
DOE Zero Energy Ready Home
The Department of Energy (DOE) gives the zero energy ready home certification to high-performance homes that use renewable energy sources to fulfill their annual consumption. 
There are rigorous requirements and energy efficiency standards to meet, which exceed the DOE's standards.
Certified Passive House
This is an internationally recognized building certification system that verifies that a home or a structure meets the high-performance and comfort levels of the Passive House standards. 
Homeowners must achieve certain requirements pertaining to space heating demand, primary energy demand, airtightness, thermal control, and more before receiving the certification. 
The Rise of High-performance Modular Homes and Prefab ADUs
Prefabrication has evolved since the 1830s and has grown to become the industry's preeminent construction approach. An affordable prefab ADU is energy efficient and can help homeowners save money in the long run. 
If you already own a house and are running low on space, prefab home additions or high-performance modular homes are a great way to add more living space without taking on an expensive construction job. 
Final Thoughts
Traditional houses may have their benefits, but they lack the energy efficiency that high-performance modular homes provide. Constructing new living spaces on existing property or renovating rooms to make them more efficient is an expensive and laborious task. 
Homeowners should consider prefab ADUs, which are easy to install and have a high energy efficiency rating that helps reduce maintenance costs. 
Whether you're looking to add a modern summer house to your home or searching for office pods for sale to create high-performance modular homes on your property, investing in prefab ADUs is a great way to ensure that your living space is high-performance and energy-efficient.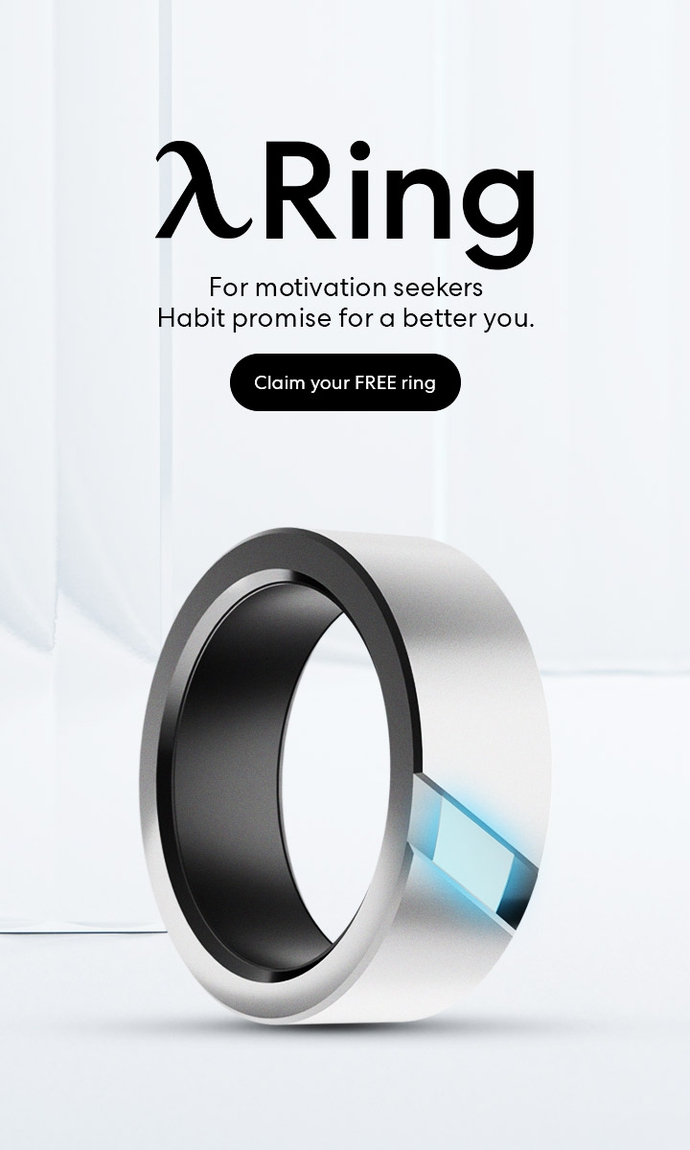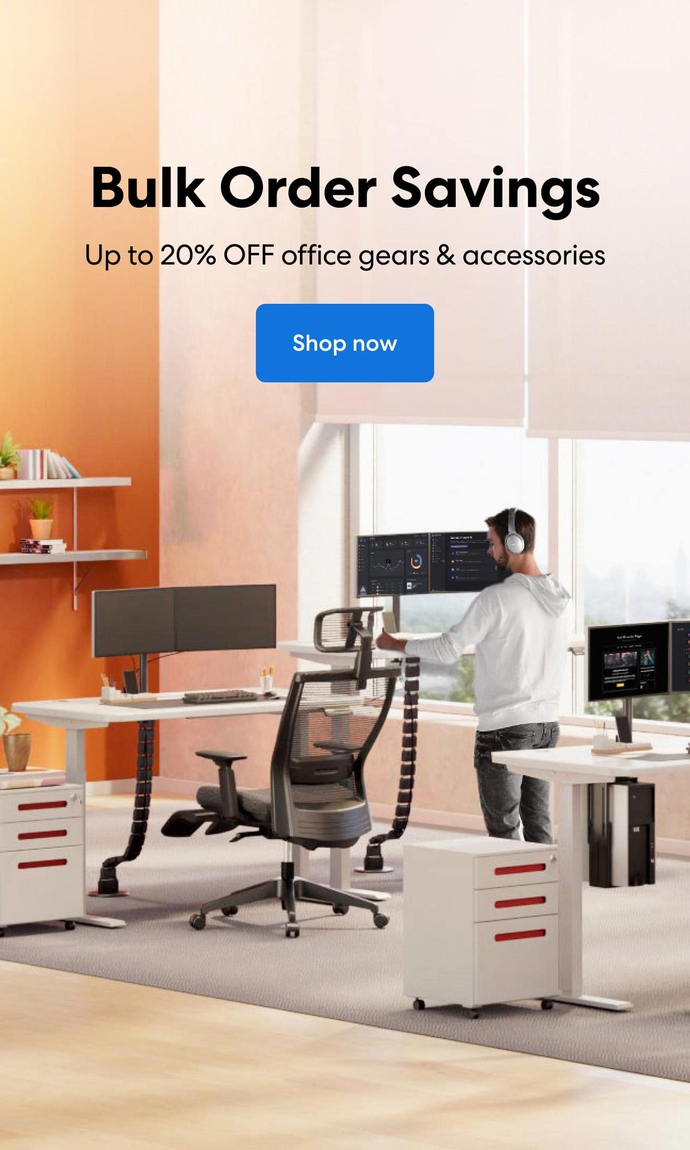 Subcribe newsletter and get $100 OFF.
Receive product updates, special offers, ergo tips, and inspiration form our team.