Productivity
Wholesale Office Gifts Ideas for Employee Perks Program
998 Views
Work-from-home employees make up a large part of your workforce. Most likely. People are working remotely due to the deadly virus. It is not uncommon for remote workers to be hired permanently rather than temporarily. Whenever this situation arises, companies have employees deliver their work virtually. We know what your remote employee would like, so you need not worry on that front with our 2022 wholesale office gift sale. 
Introducing the Wholesale Office Gift from Autonomous
Providing ergonomic office wholesale office perk solutions to more than 100,000 organizations worldwide, Autonomous has helped office workers, remote workers, and business owners maximize their productivity. Our company understands the physical and mental challenges of maintaining peak levels of work performance and staying inspired.
Incorporating Autonomous products into the workplace can enhance productivity by promoting a more comfortable and productive work environment. Standing desks in the office can help users stay motivated and focused while promoting a healthy, active work environment. You need to take care of your back for health reasons, affecting other parts of your body.
Businesses Can Choose Wholesale or Employee Purchase Program
Providing professional teams with a comfortable and productive work environment is easy with the Autonomous Employee Purchase Program, where you can bulk buy office gifts. You can enjoy a 10% storewide discount when purchasing Autonomous bulk office furniture products through the program. Provide your employees with everything they need to enhance their work experience and show them that you care about them.
The program is the best platform for small businesses to offer employee perks and was designed to suit the needs of companies seeking to boost their employees' wellbeing and performance. The Autonomous e-store that we have created for your company allows all members to access your company's wholesale office benefit instantly. This is how to use Autonomous EPP:
When you are an employee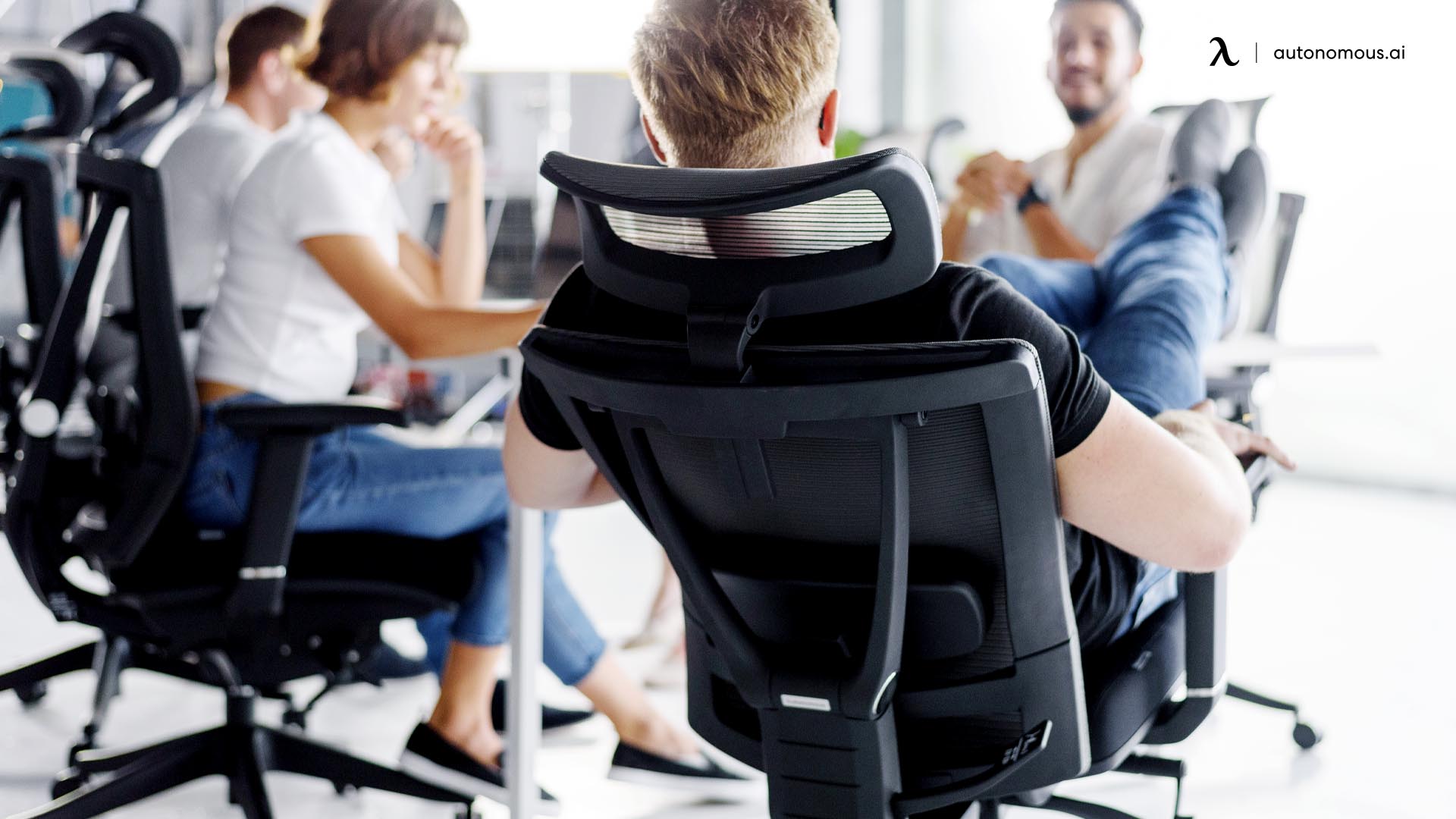 Send your work email address to autonomous.ai/employees.

We will send you a link via email. Please check your email if the "magic link" has not appeared in your inbox.
Utilize the Employee Purchase Program to purchase products for your team that cover everything from ergonomics to gaming to fitness to electronics and software. We provide you with your custom company purchase portal that streamlines employee purchase procedures. You can choose from our most popular standing desks, ergonomic office chairs, tech and tools products for your entire team.
Bulk Program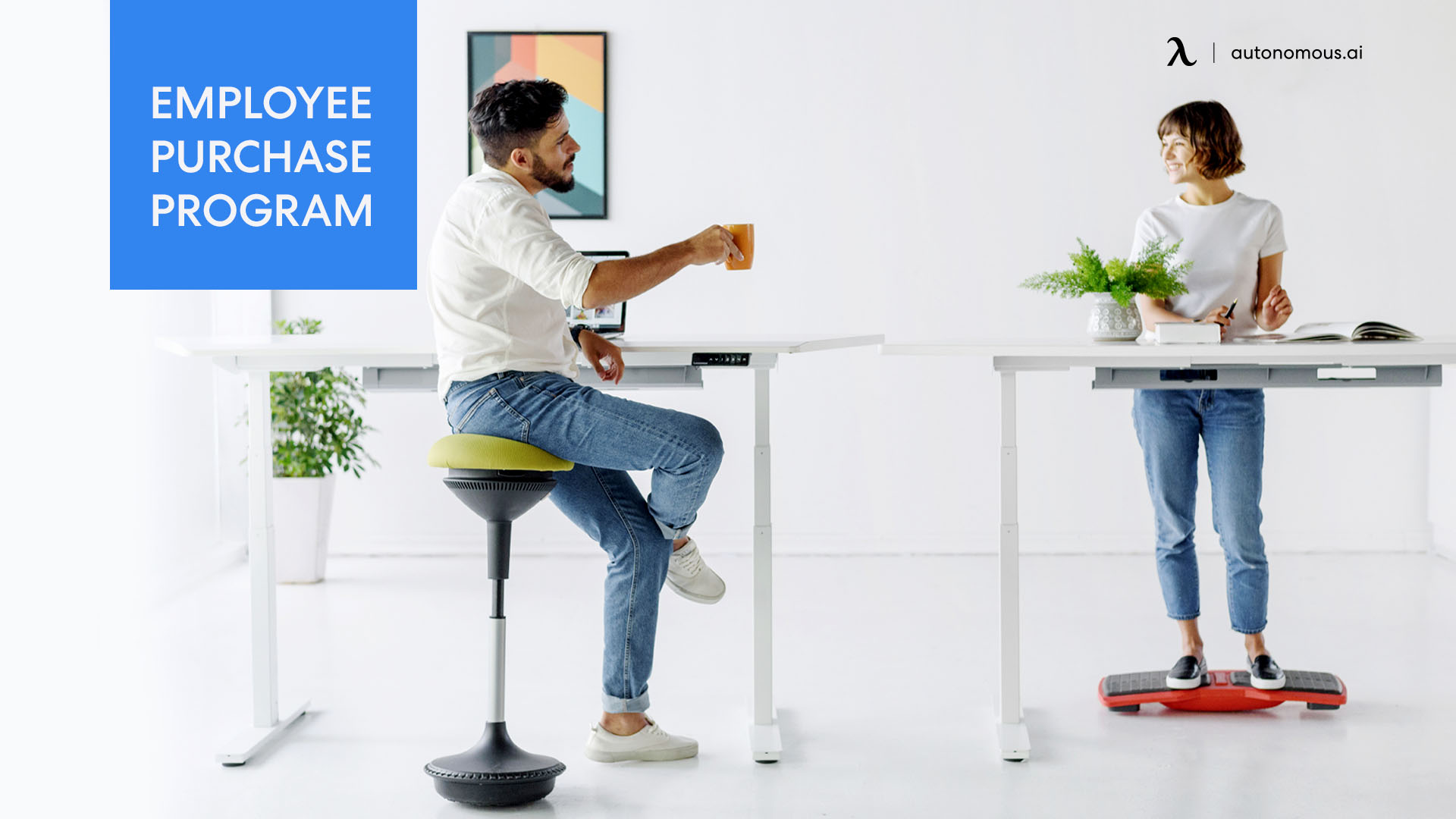 With our Buy More Save More offers, anyone looking to buy multiple units in one transaction can save a lot whether they are buying for the whole family or planning to furnish their business. This plan offers easy-to-understand, progressive savings with simple terms and conditions.
The "Buy more save more" option can be found on any product page within your company store. You can see that as you order more units, the price per unit drops. Then, add the units to your shopping cart by clicking "Add to Cart." Depending on the Quantity threshold that you reach, you will receive discounts automatically. You save the most if you order multiple units of the same product.
List of Autonomous Desks, Chairs & Accessories You Could Gift Now
1. Smartdesk Core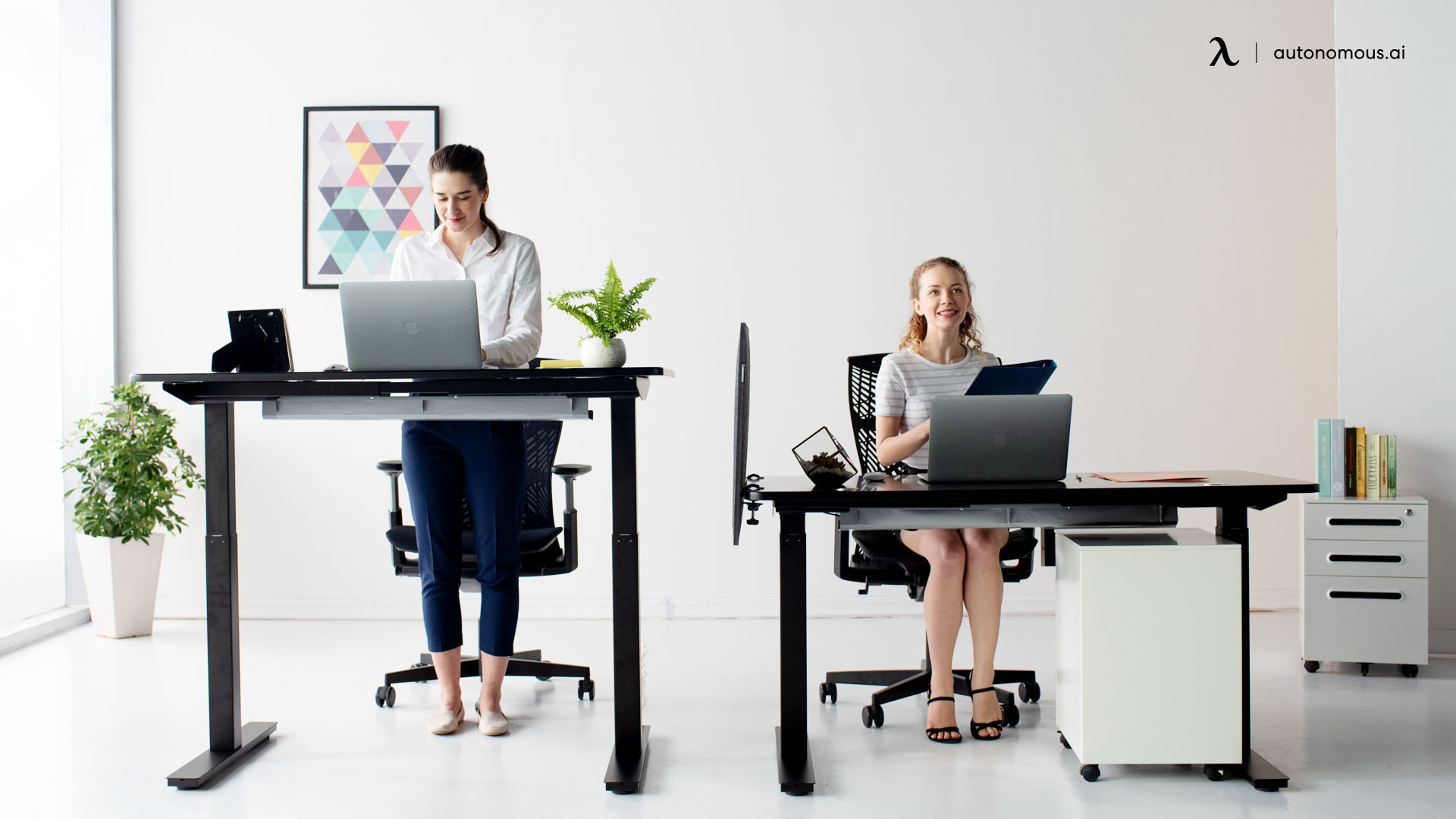 The following desk will make your work more efficient. It is an excellent option for those seeking wholesale office gifts for an ergonomic workplace. You can fit almost anything on the SmartDesk Core - it can support up to 265 pounds.
Many sizes are also available, from 40 to 73 inches for the XL desktop to the regular desktop. The top of a standing desk moves by 2.3 inches in only 2.3 seconds.
2. Ergochair Pro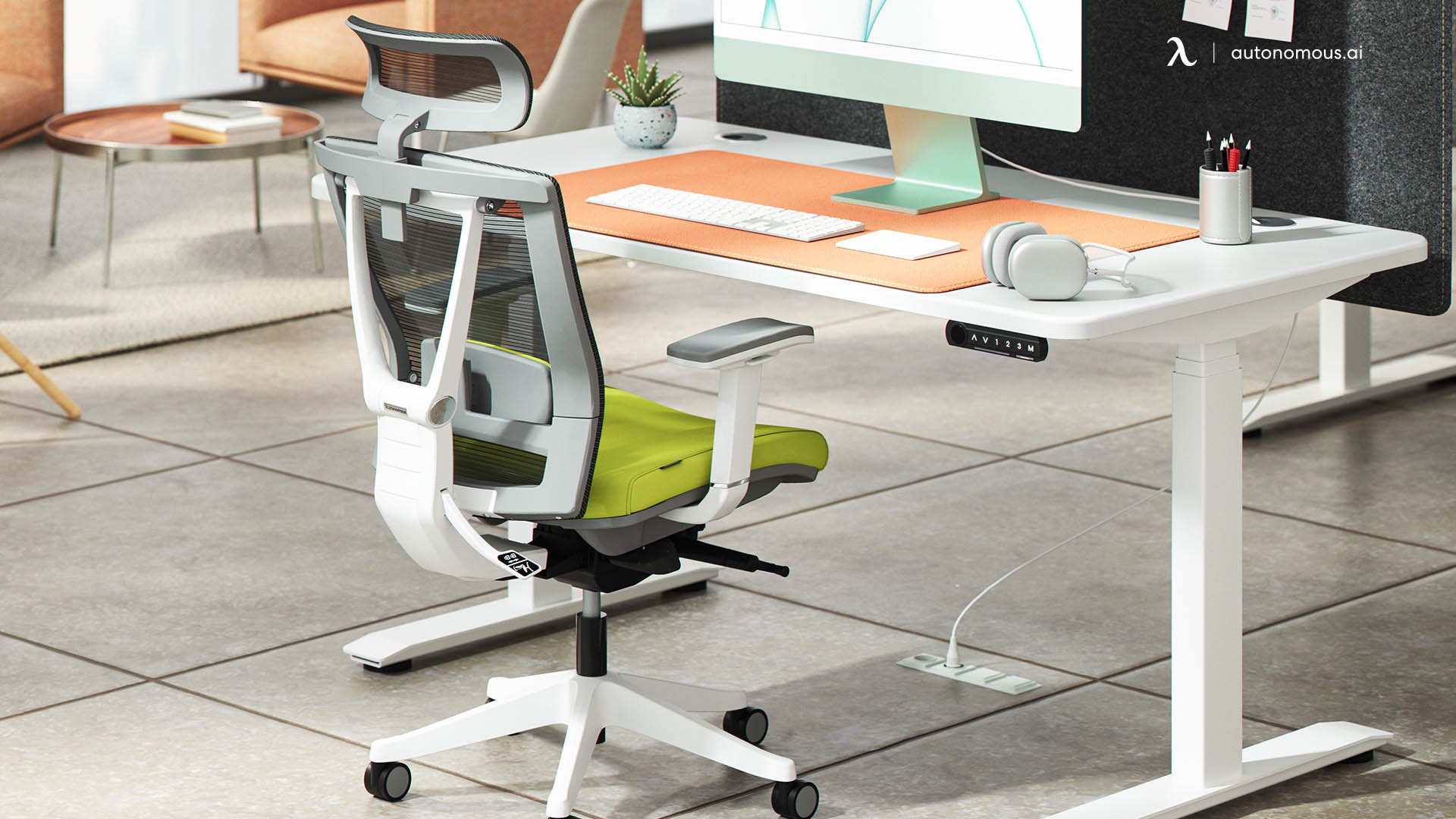 This is another good idea of wholesale office gifts you can consider. This chair allows you to adjust the seat height, tilt of the backrest, depth, headrest angle, and backrest tension. Its design is minimal, and you can change the chair's color. The fully mesh backrest keeps you cool in the summer, and the controls are concealed under the seat.  
Modern office furniture can accommodate a wide variety of physiques thanks to its curve-shaped design. This facilitates and supports the core. Seats and armrests can also be customized to fit an individual's needs. An elegant and convenient TPE headrest is integrated into the 62-spring chair.
3. Ergochair Recline
You can lay back, relax, and put your feet up when you need to relax with your ErgoChair Recline. Ideal for improving spine health and relaxing the body. This ottoman is made with a responsive, breathable mesh that allows it to conform to your body. The same cannot be said for all recliners. Your spine stays stable each step of the way when you sit in this chair since it adjusts to your body weight. Your shoulders, neck, arms, and back will be completely free of strain so you can move freely and safely.
4. Monitor arm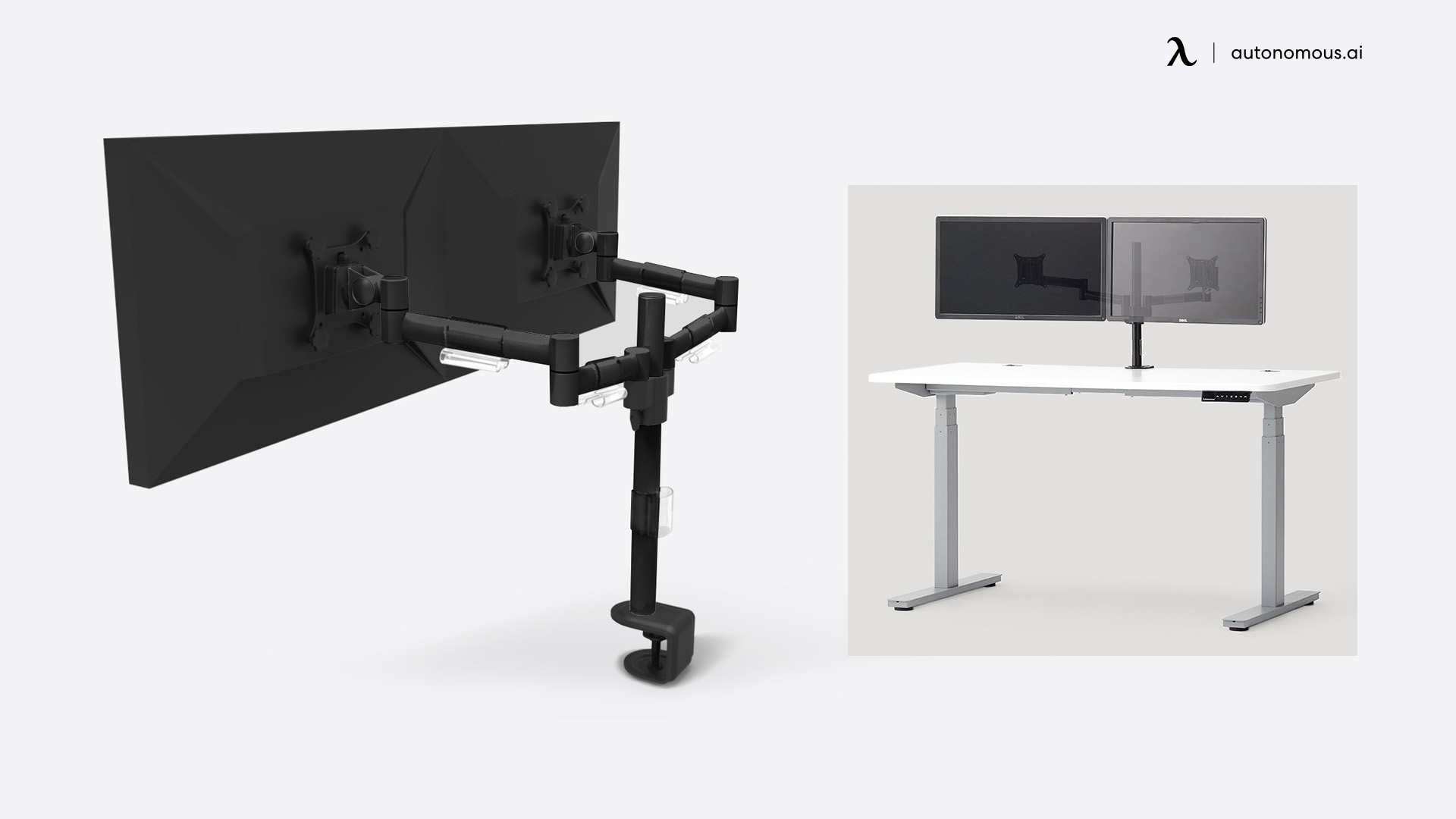 The 360° monitor arm is made of high-grade aluminum alloy, which allows the monitor to be set to any angle you prefer for a flexible working environment. Put the monitor arm in the position of your choice for the greatest amount of pain relief and health benefits such as improved posture, improved focus, and increased blood flow to the brain. Utilize a monitor arm to maximize your desk space and work with a clearer mind. Multitasking or detail-oriented work is easy with this dual monitor arm.
5. Filing cabinet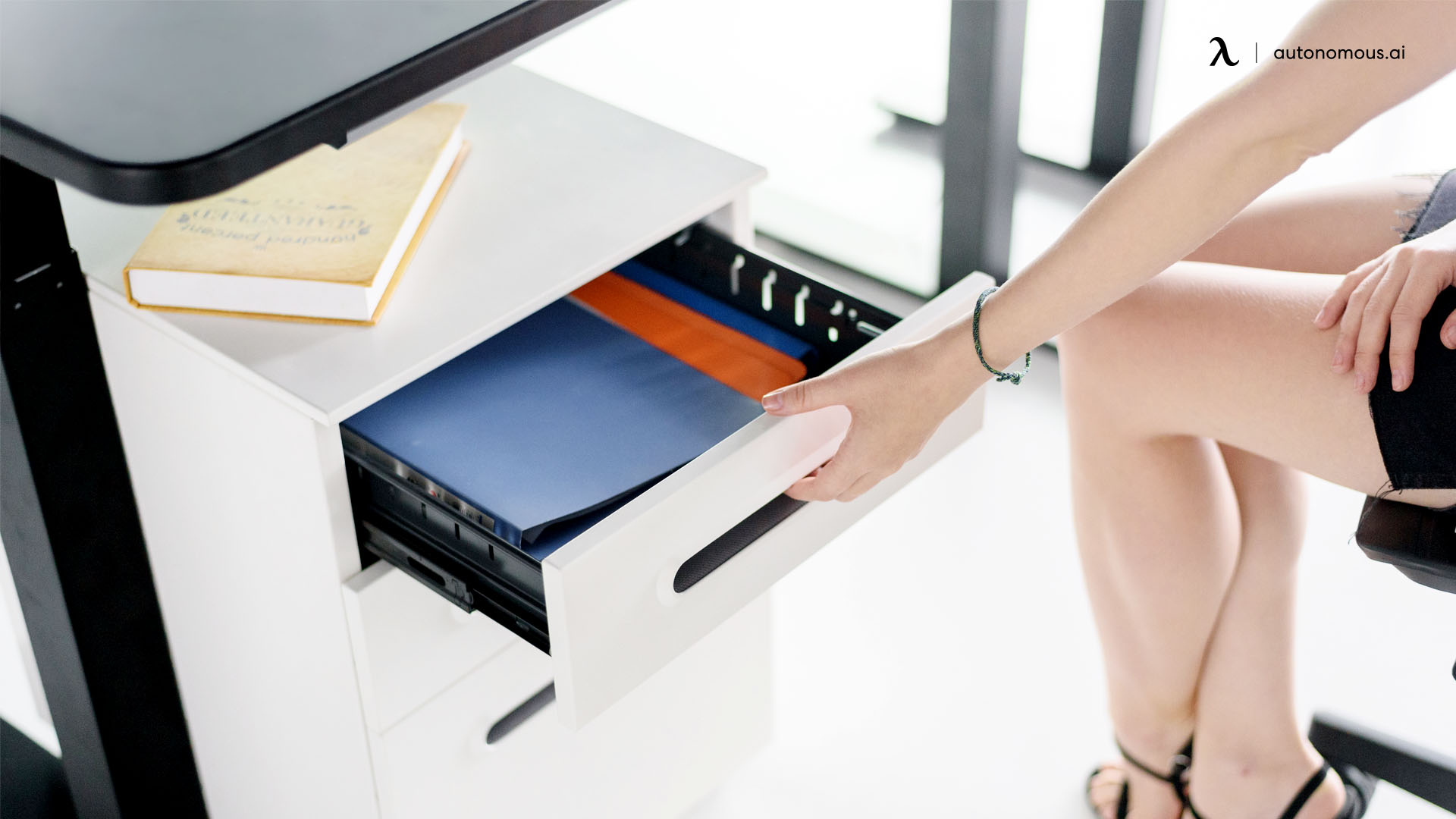 Complement your SmartDesk and workflow perfectly with this wholesale office gift. Drawers large enough to hold all your gadgets, documents, and paperwork, with locks to keep them secure. Steel plates are super finely rolled and treated with anti-rust paint to prevent corrosion. A super sturdy lockable wheel makes it easy to remove from under your desk.
6. Wireless charger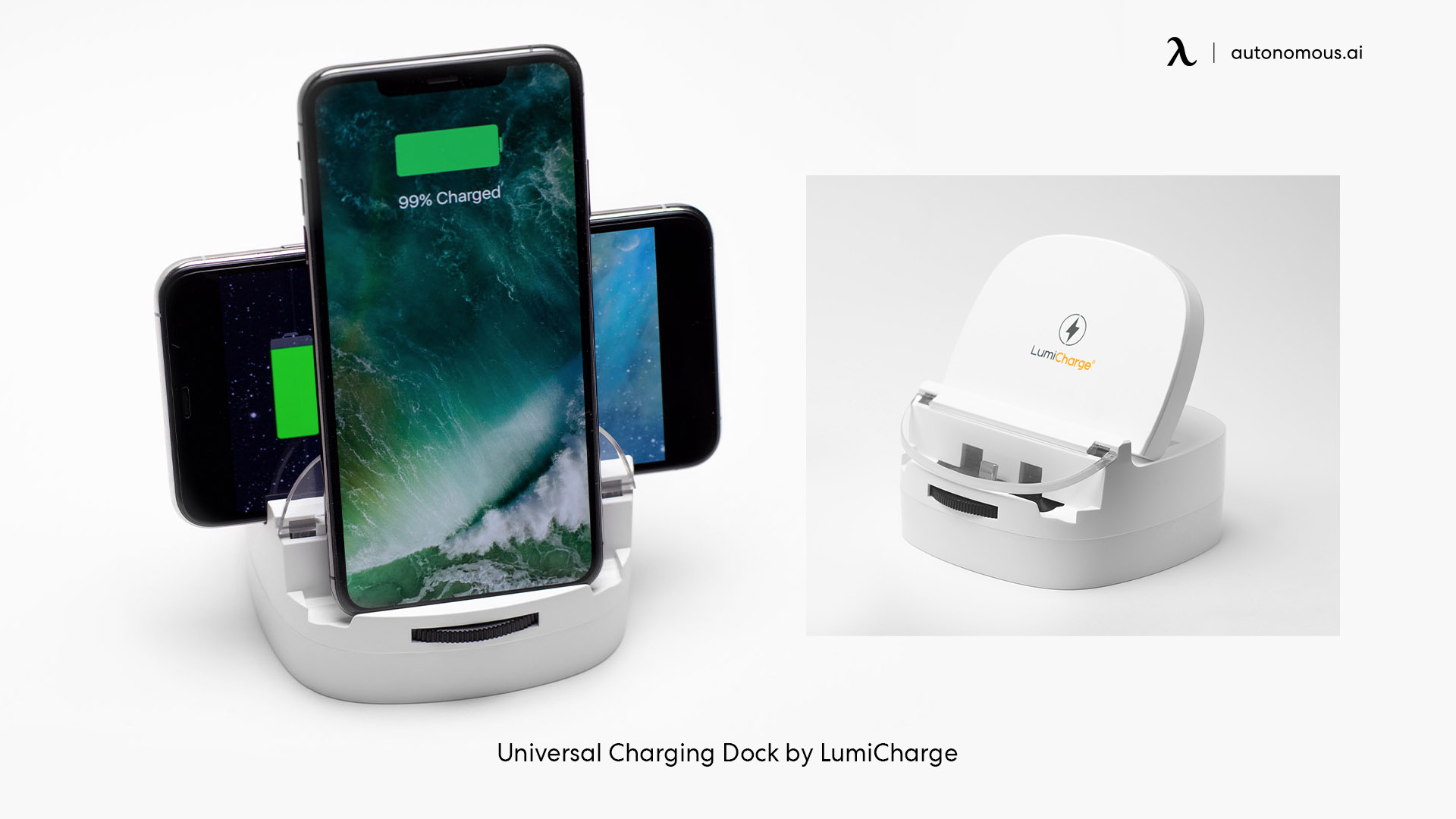 LumiCharge II provides wireless charging for LED desk lamps. Use this charging lamp to brighten your workspace. The Lumicharge LED Lamp with Wireless Charger & Speaker is their older model. While you work on this lamp and charge your phone simultaneously with the QI wireless charging pad, listen to your favorite music with the built-in Bluetooth speaker. The phone features a built-in microphone and crystal-clear sound for watching movies on the go. Alexa or Google Assistant can control LumiCharge T2W. Also, consider the Lexon UV sanitizer and wireless charger.  
7. Standing desk mat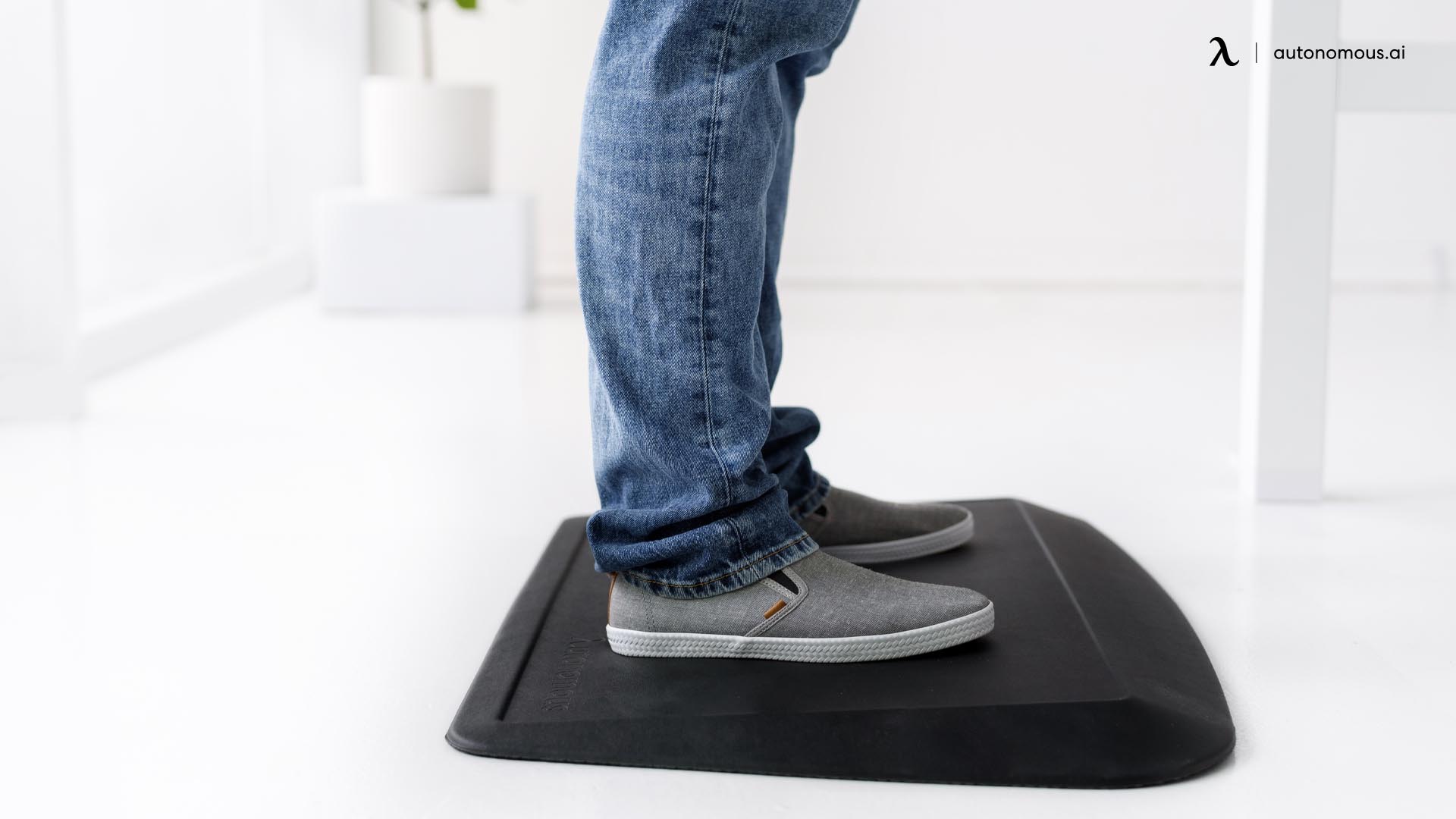 To make your Smart desk even more comfortable, we offer anti-fatigue mats and desk pads. Micro-movements can cause stiffness or strains in anti-fatigue mats. This anti-fatigue mat maintains a balanced spinal angle and, as a result, prevents back pain.
8. Desk pad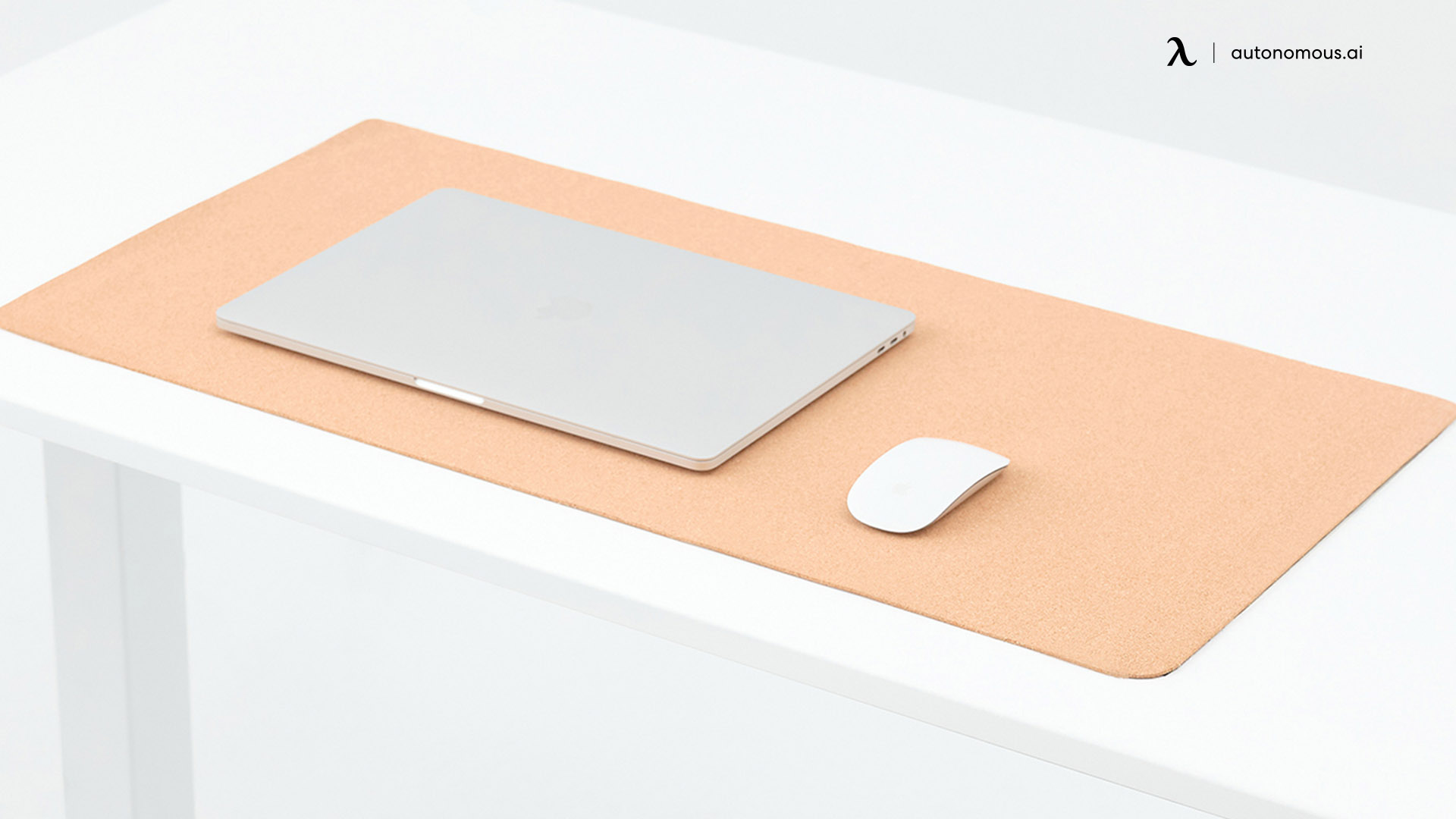 Using polyester and eco-friendly rubber desk pads and mats provides the best look and comfort. Our polypropylene mouse pads are both durable and aesthetically-pleasing. The pads are smooth and will provide you with excellent control. Your mouse pad won't slide because it has a rubber base.
Our desk pads made from these materials are machine washable, in addition to the amazing ones made from them. Dye sublimation ensures that the quality is top-notch. The original desk mat made from organic cork tree shavings and vegan leather remains durable and has neat machine-stitched edges.
9. Privacy panel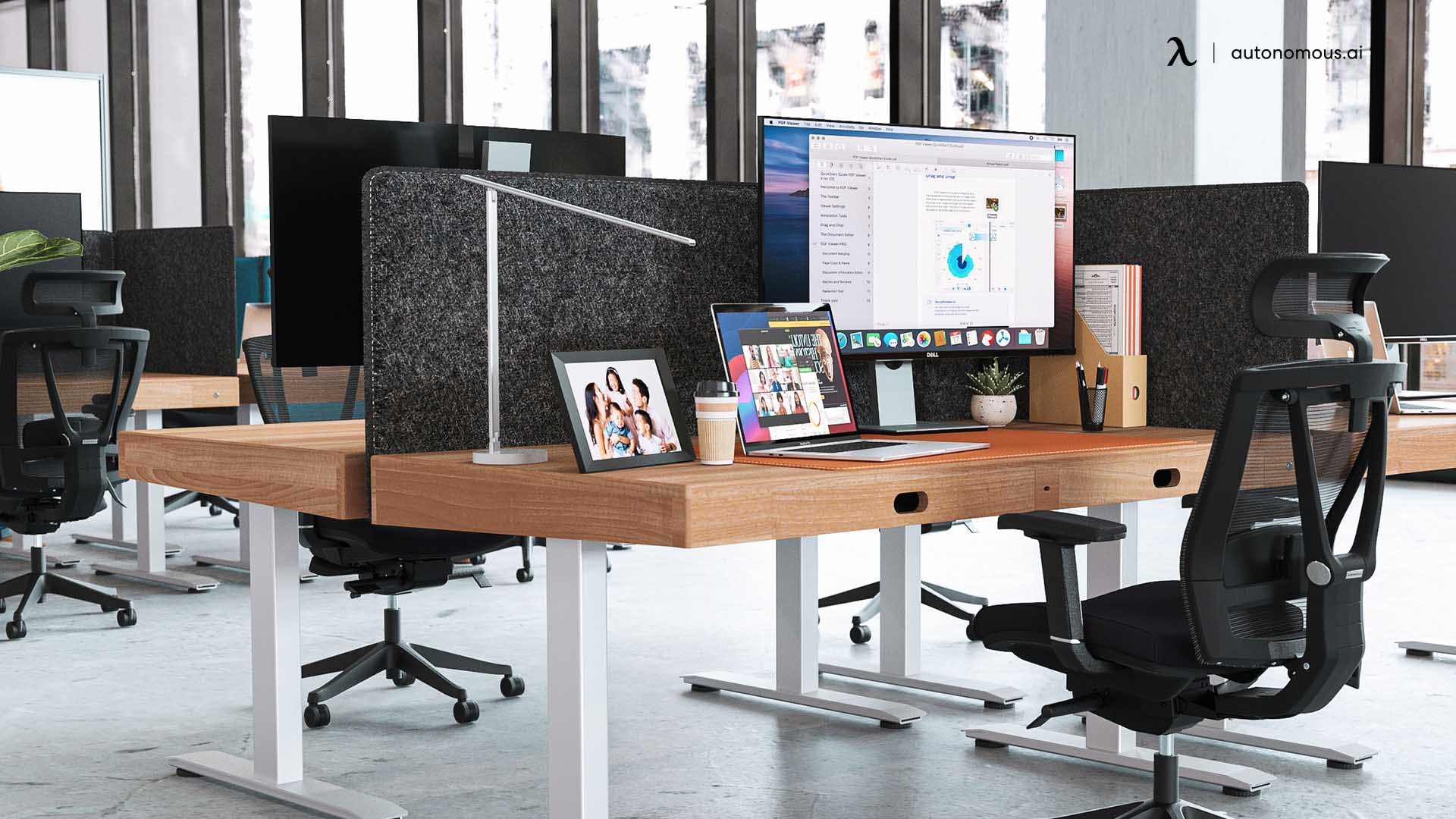 Easy-to-install, this Privacy Panel provides you with a separate, silent workstation in no time. It's a perfect option for the wholesale office gifts. In addition to being a note board, it can be decorated and used as a souvenir. We're offering the Privacy Panel Biz at an exclusive Company Store price for a limited time.
These mini-walls are great for blocking out noise or other distractions. The complete set of panels provides complete focus, or you can use just one or two of them to strike the right balance between privacy and openness. These mini-walls block any unwanted noise and distracting voices. You can use the entire set of panels for maximum focus, or you can choose one or two to achieve the right balance between privacy and openness.
Keep up with Autonomous news
Stay informed, stay inspired with our new blogs.
WRITTEN BYAutonomous
We build office products to help you work smarter.