It becomes very annoying when you have bought your chair a couple of months back, and now your gaming chair keeps sinking. We know that this is quite a common issue for some of you. But you don't need to worry because you are not alone.
This is a serious issue that needs to be addressed; otherwise, it can impact your productivity, and you will always be wondering what's going on with your chair and will not focus on your game. We know that no one wants that, but the first question that pops up in anyone's mind is, why does a gaming chair go down by itself in the first place? Let's learn how to stop a gaming chair from sinking with us!
The Reasons That Make Your Gaming Chair Sink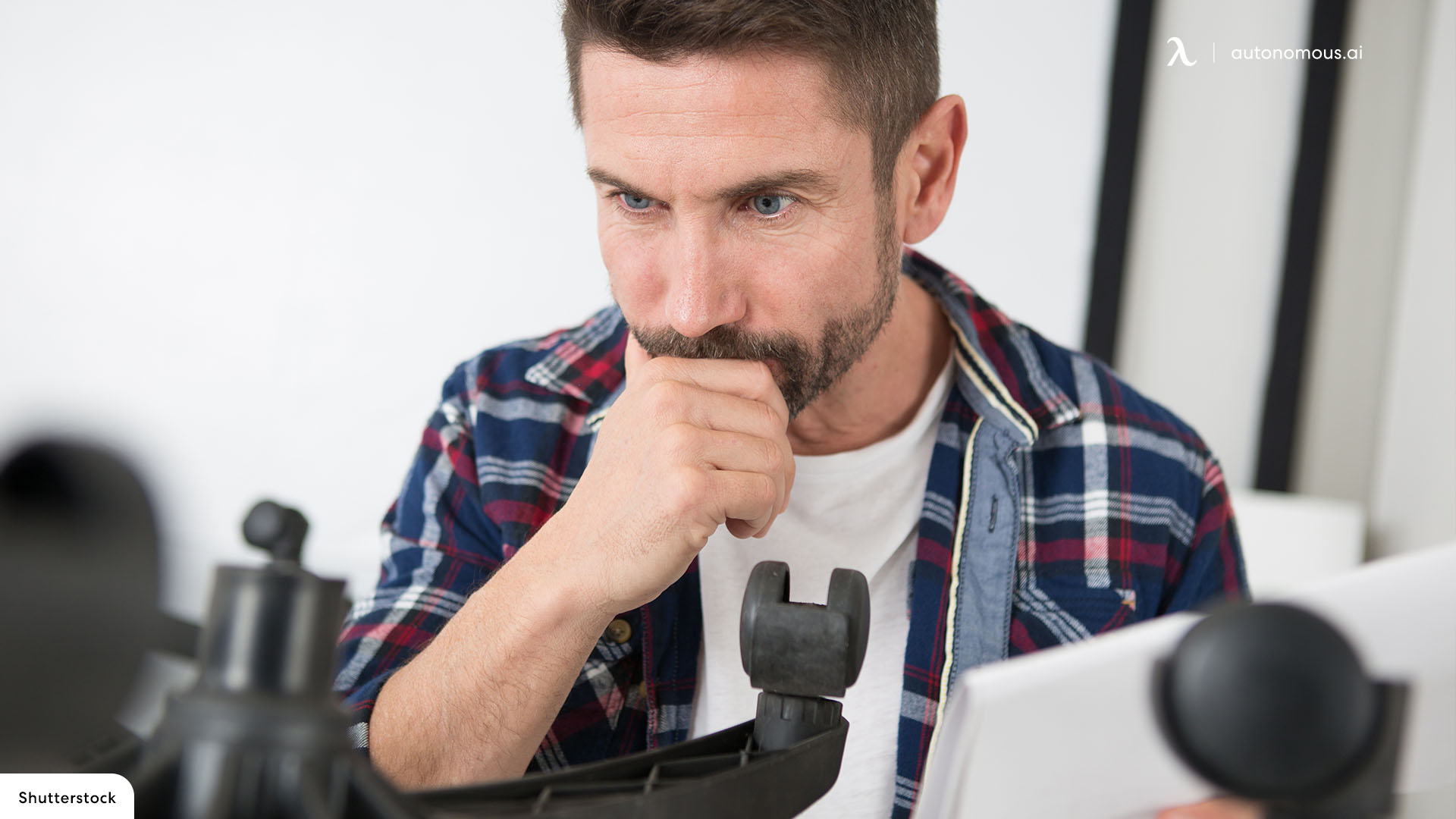 The issue with sinking is associated with the height adjustment cylinder that is there at the end of an ergonomic chair. One thing to note here is that this chair can either be a gaming chair or an office chair. The problem of sinking is noted in both of them.
The only means of height adjustment is either pneumatic or a hydraulic pump that you can find beneath your seat. However, the gaming chairs have a pneumatic cylinder only. This is the center point where the problem arises, and you feel that your chair keeps sinking. This issue is common in both the new and old chairs, where you find that your gaming chair or office chair won't stay up.
You would have noticed a cylinder underneath your seat. It is this cylinder that is filled with nitrogen gas in a pneumatic pump and incompressible liquid in a hydraulic pump. It is in the case of a pneumatic pump that the gaming chair keeps going down, though this sort of height adjustment is faster.
Since the problem is with the pump only, you can fix it yourself. This means you won't have to spend dollars investing in a new chair and can mend your current chair too. The only problem here is that the lifting mechanism of the pump is affected and is not working properly. 
Some Solutions to Fix Sinking Chair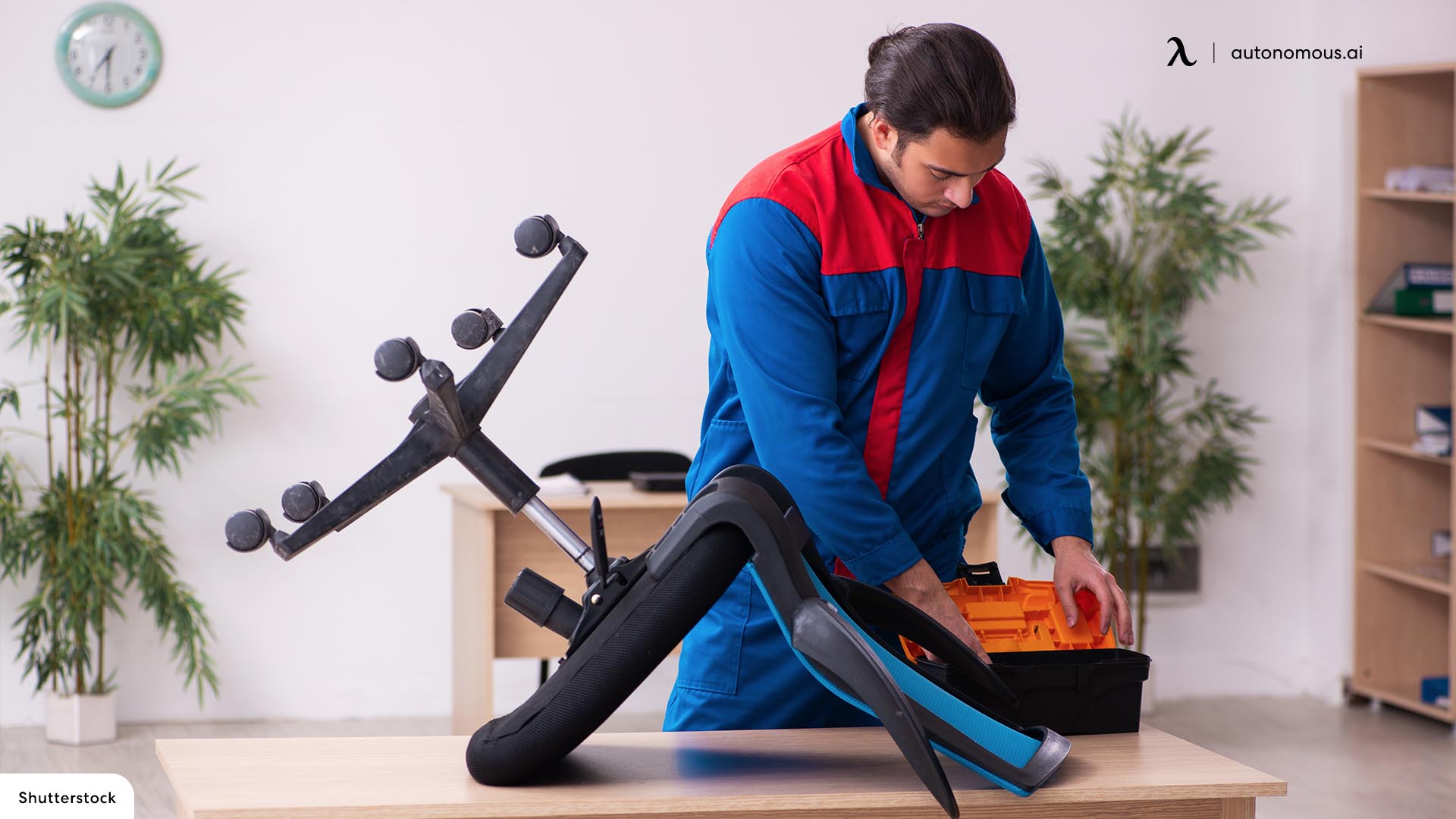 Now when you are aware of the root cause of the problem, you need to work on the part of the solution. Fixing a sinking gaming chair is possible in a couple of ways that we have listed below. We suggest you go through them once so that you know which one you will need to sort out this issue. 
Oil The Components
The easiest way of treating the problem where the gaming chair goes down by itself is to oil the components. This is a very simple way of treating the issue because the problem is often in the lever where it is not letting you adjust the height due to excessive friction. In such a case, greasing the lever can help you. 
Use a Hose Clamp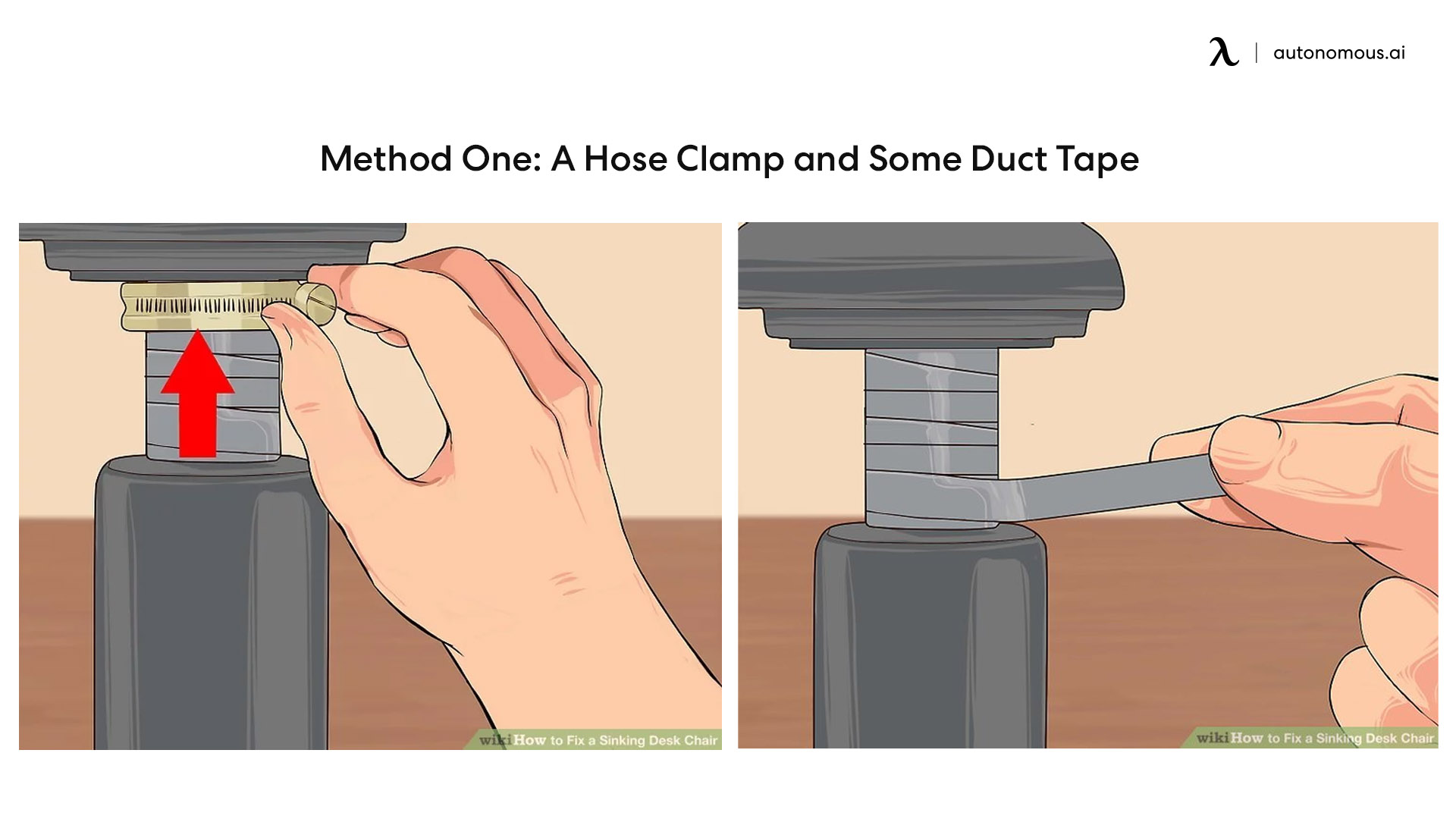 Have you seen a ring clamping the hose pipes, often referred to as the jubilee clamp? You can use that clamp here to avoid your chair going down a certain height. It is often seen that the chair keeps going down at a certain height, so clamping the gaming chair at your desired height can help.
For doing so, you will have to uncover the metallic cylinder underneath your chair by removing the plastic body. The next thing to do would be to adjust the height as per your requirement and then clamp it using the hose clamp. You may even use duct tape to fix it in the position. Once you have done so, you are good to go. 
Use a PVC Pipe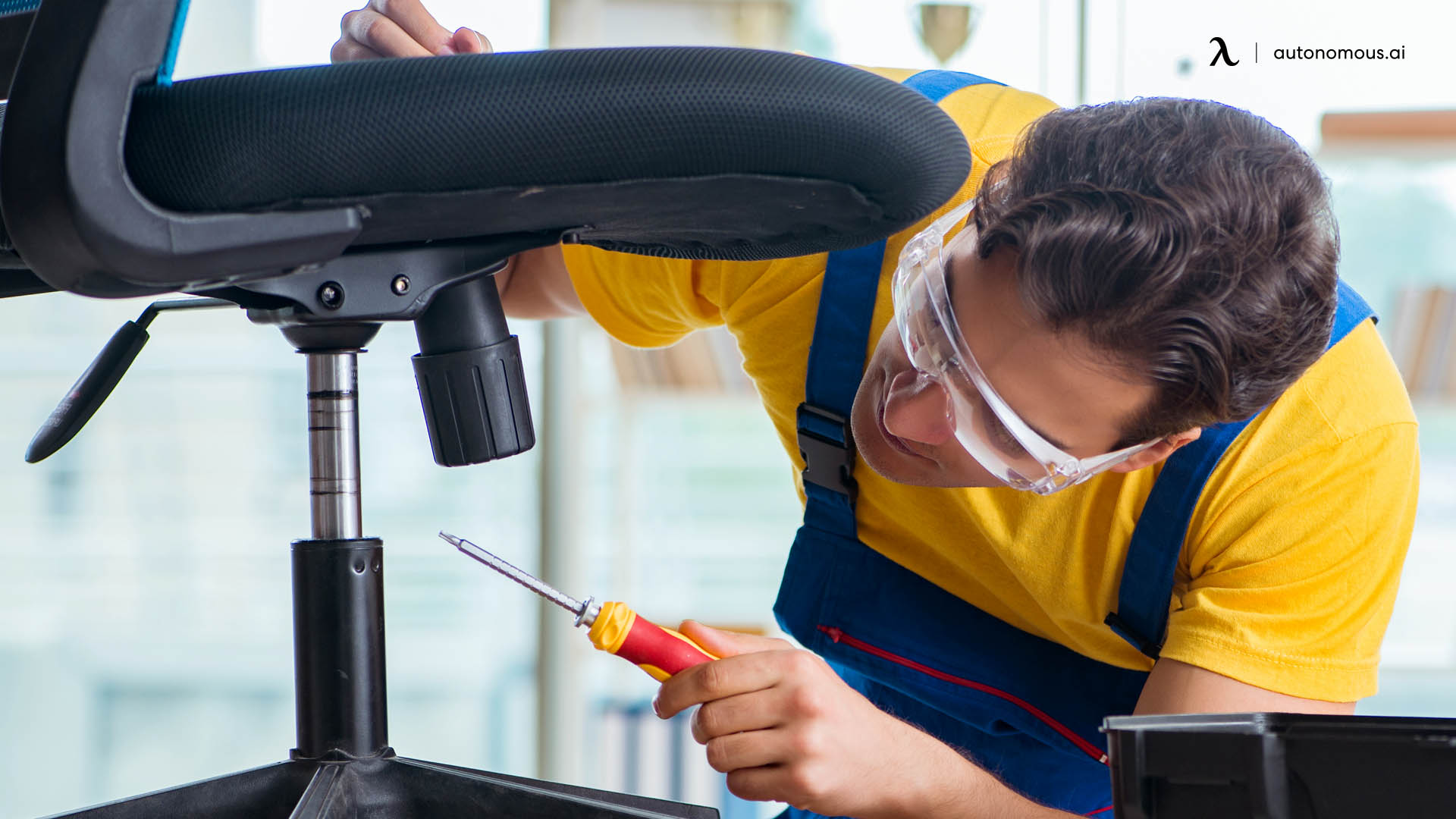 If you find that way tricky, you may even go for the PVC pipe solution. All you need to do is get a PVC pipe that is slightly bigger than your gaming chair's metallic cylinder's diameter. The next step is to make its length equal to the distance between the wheelbase and the base of your seat.
Once you have done so, cut a slit on the pipe at length to place it around the metallic cylinder. You will not face any sinking issues once the pipe is fixed around your gaming chair's height adjustment cylinder. And you can check that. 
Replace the Pneumatic Cylinder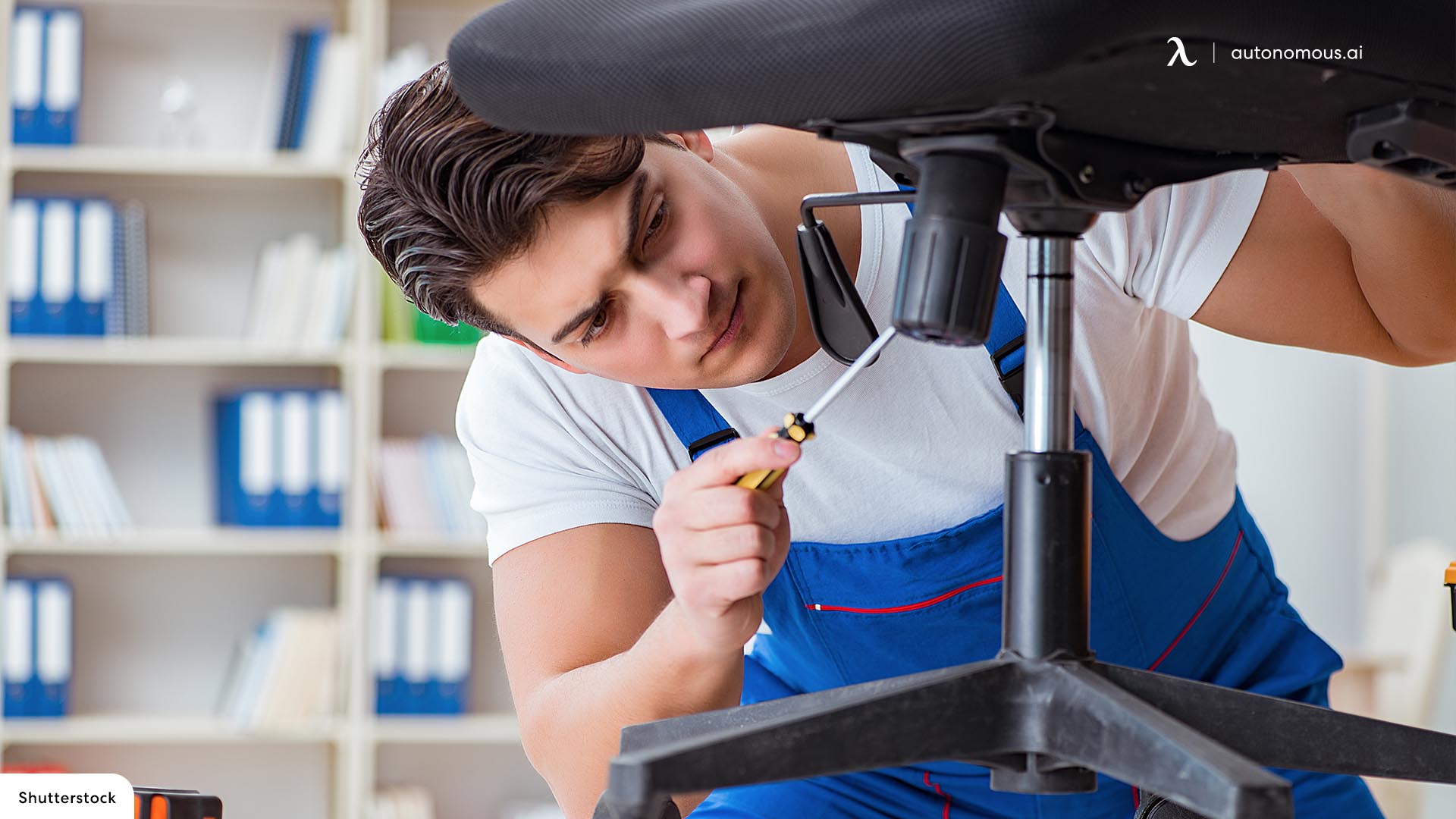 At times gamers are not interested in making the changes that we mentioned above, as everyone is not interested in DIY. Maybe they think that this can affect the way their gaming station looks overall. If you can afford it, we would suggest you replace the pneumatic cylinder. You can also do so if you find out that the damage in your pneumatic cylinder is permanent. 
When to Buy a New Chair?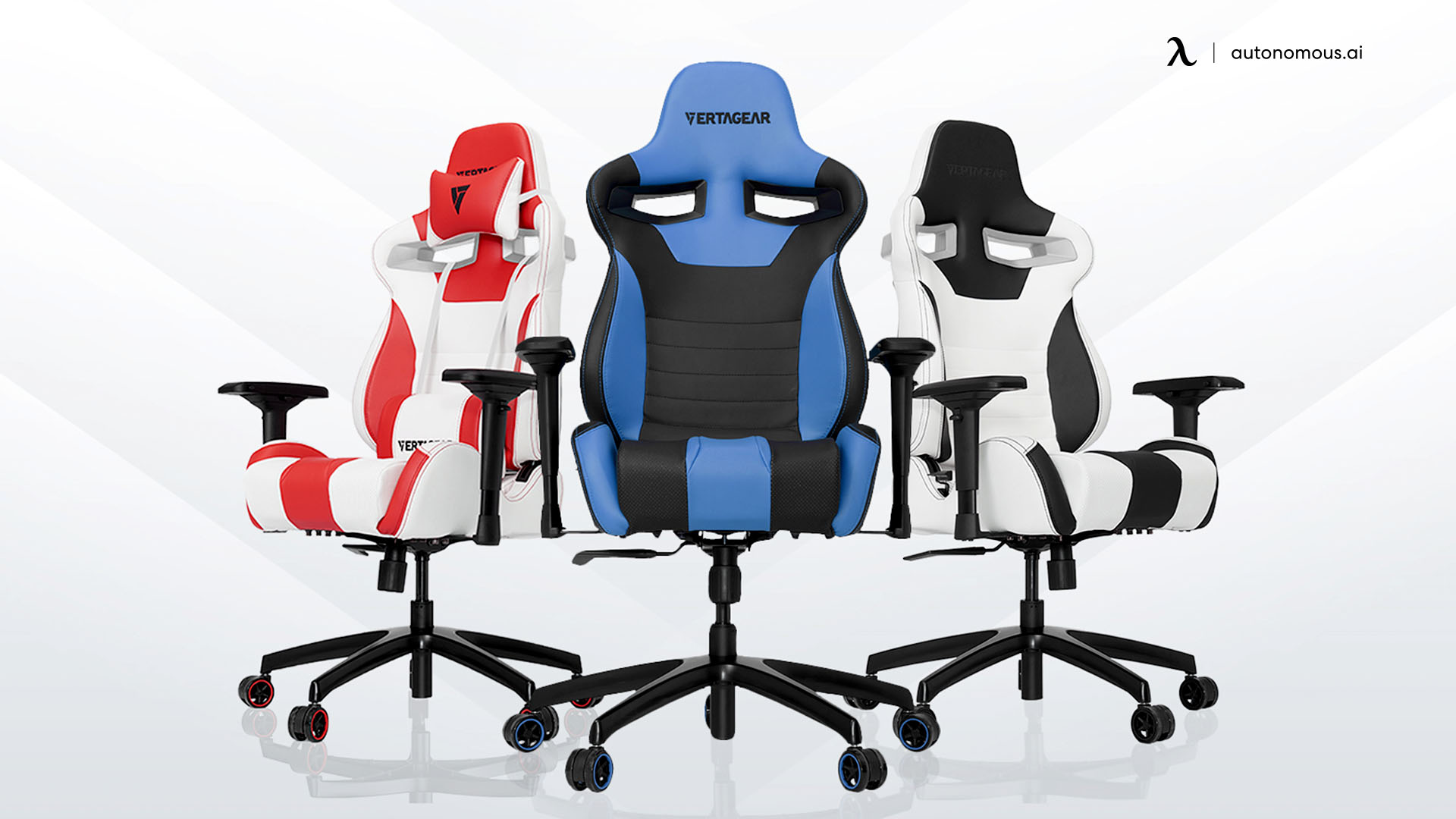 Summing it up, the average lifespan of any gaming chair is 3 – 5 years, and it requires a replacement after that. If you are a hardcore gamer, you would love to replace your gaming chair with a computer gaming chair to give a new look to your gaming station.
In most cases, gamers don't like making the changes that we mentioned above when their gaming chair keeps going down. Instead, they like buying a new one. You can do the same if you can afford it because your budget plays a big role here. However, there are many other factors that affect your decision to buy a new gaming chair.
The most important one is any parts' damage that might be there in your chair. The issue where your gaming chair keeps sinking was one of them. In many cases, replacement of parts or the DIYs we talked about above work. However, when it is not possible to make such changes, replacing your gaming chair becomes inevitable.
If you ask for our suggestion, we will say that you should go for an ergonomic chair the next time you plan to go for your gaming chair. You may also think of going for the best ergonomic chair that we design, as it is known for a longer lifespan and better performance.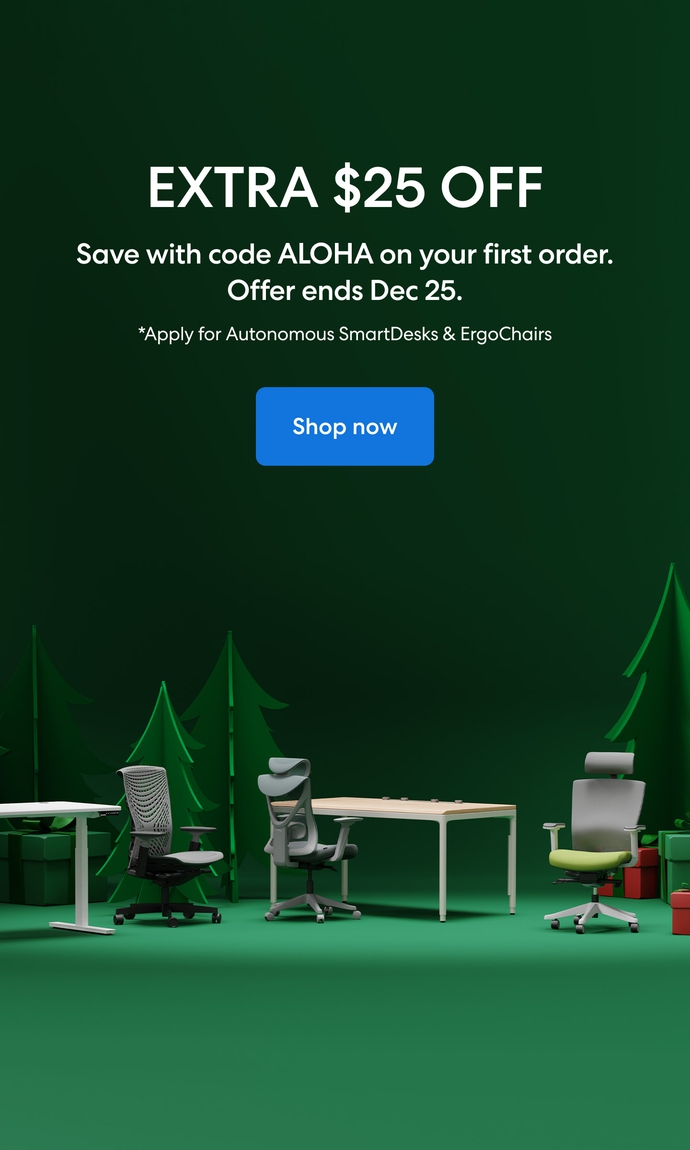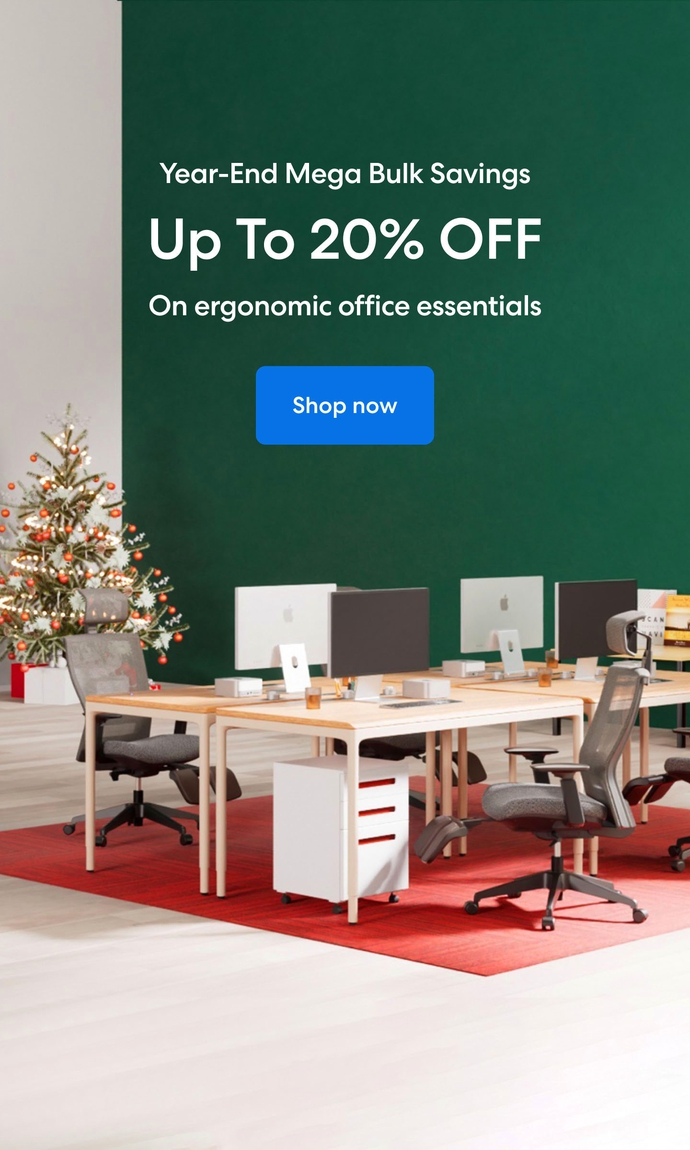 Subcribe newsletter and get $100 OFF.
Receive product updates, special offers, ergo tips, and inspiration form our team.