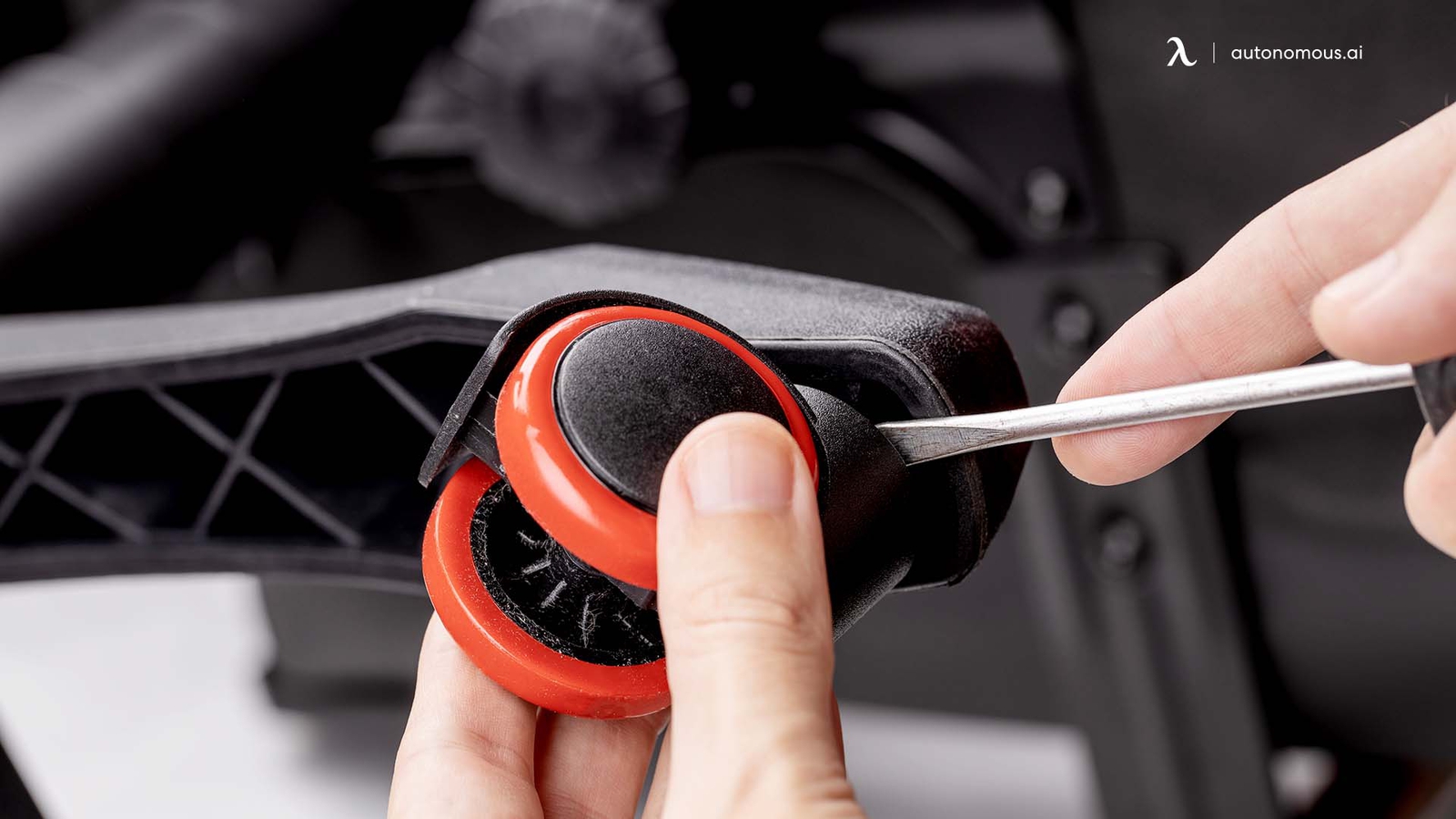 Smart Products
How to Fix an Office Chair That Won't Stay Up: 5 Steps

Autonomous
|
Jun 27, 2021
36,884 Views
Many people wonder how to fix a computer chair that won't stay up. It's a very common issue to have, and it might hinder your ability to work at your desired sitting place. However, there are a few alternatives if you want to fix the problem at home. Read on and you can find out everything you need to know about why the issue occurs, how to fix an office chair that won't stay up, and what to do if everything fails.
Why Does Your Chair Keep Sinking? 
If you're worried because your computer chair won't stay up, you probably have a gas loss issue. On many occasions, chairs lose gas and refuse to stay up.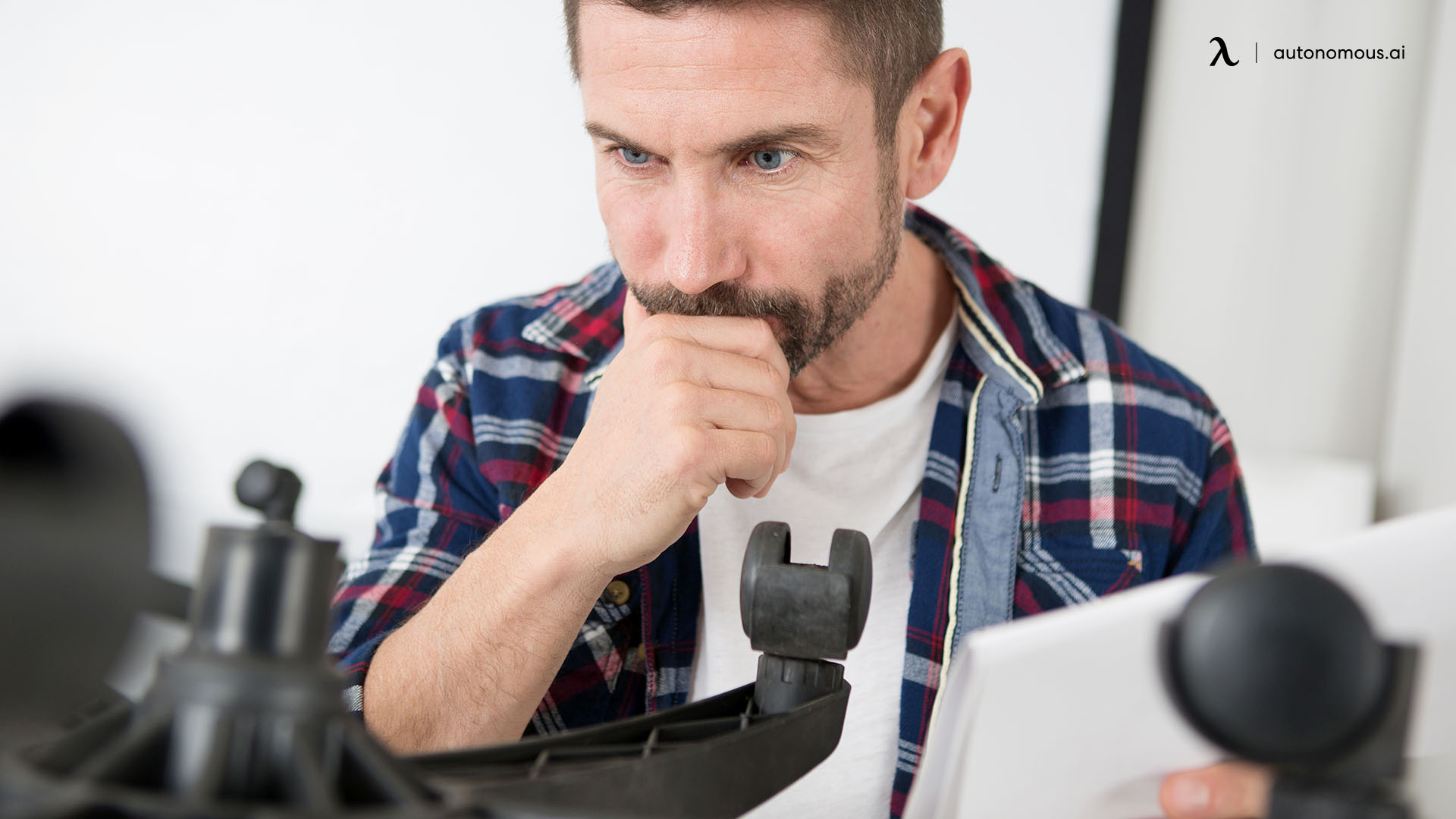 Experiencing this problem can lead to many consequences. For example, if you use the chair like that, you might feel the tension in your neck for trying to adjust it to the lack of proper height.
You always need to prioritize your health. Therefore, if you have a sinking chair, it's an issue you need to address as soon as possible.
Is It Possible to Fix a Sinking Chair? 
Fortunately, it is possible to fix a sinking chair. If your computer chair won't stay up, there are several do-it-yourself solutions you can try.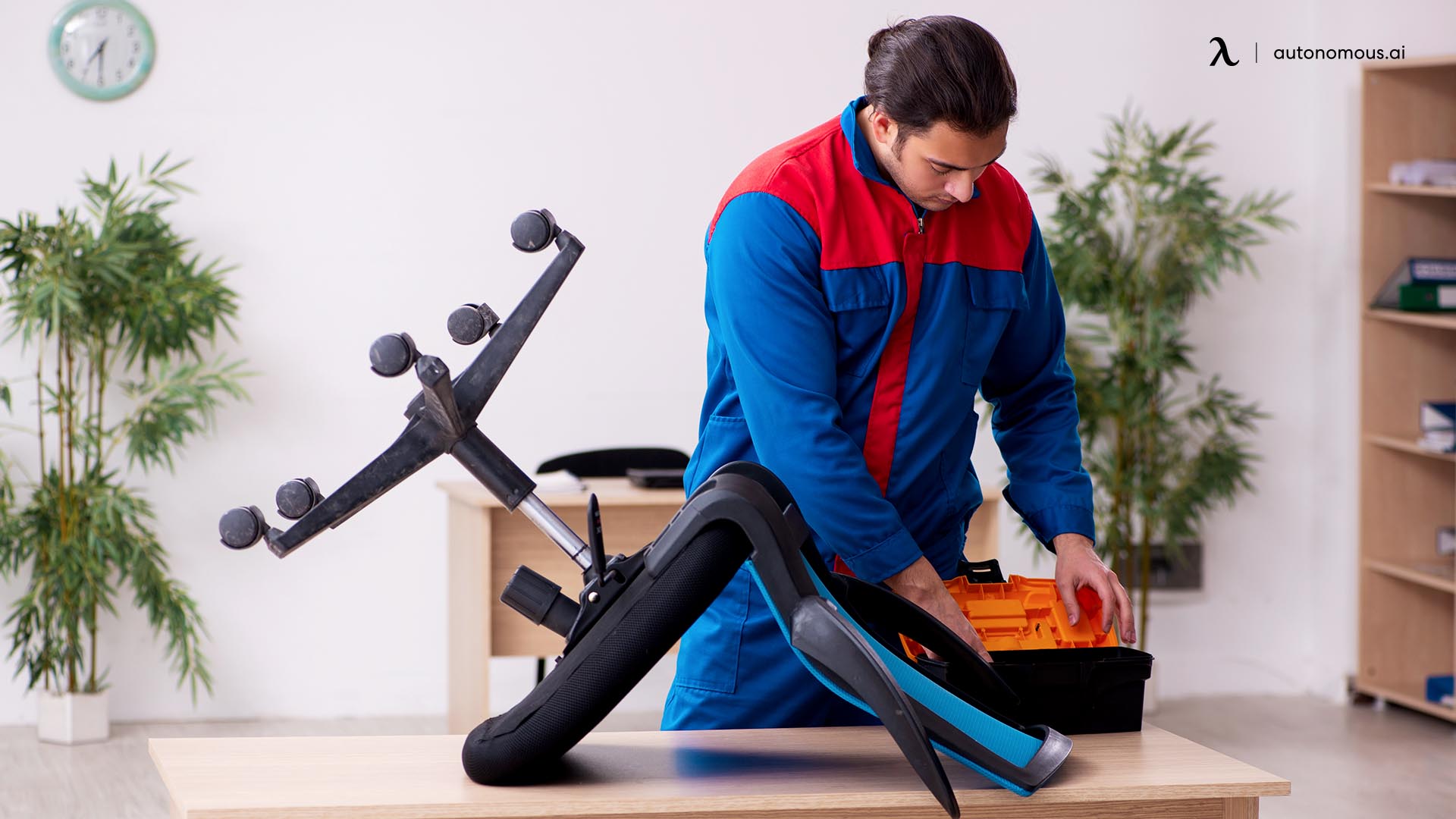 When you try a DIY solution, keep in mind that in the most extreme cases, it might not work. However, you should make an effort and see if it helps you.
5 Steps on How to Fix an Office Chair that Won't Stay up
Since having a sinking chair is so common, do-it-yourself solutions can help fix the problem in no time. However, you need to know the steps to complete them. Keep reading to find out more.
1. Use a Hose Clamp 
One of the most common solutions to fix an office chair is to use a hose clamp. It's easy, cheap, and you can do it at home in just a few minutes – you don't even need to disassemble the office chair.
There are other alternatives such as using a PVC pipe, but the hose clamp is many people's favorites. To use it, take the cylinder and slide the plastic skin off your chair.
Most office chair parts include a visible plastic skin that covers a metal tube, and you need to expose the tube to successfully fix the sitting spot. Thus, slide the plastic skin off.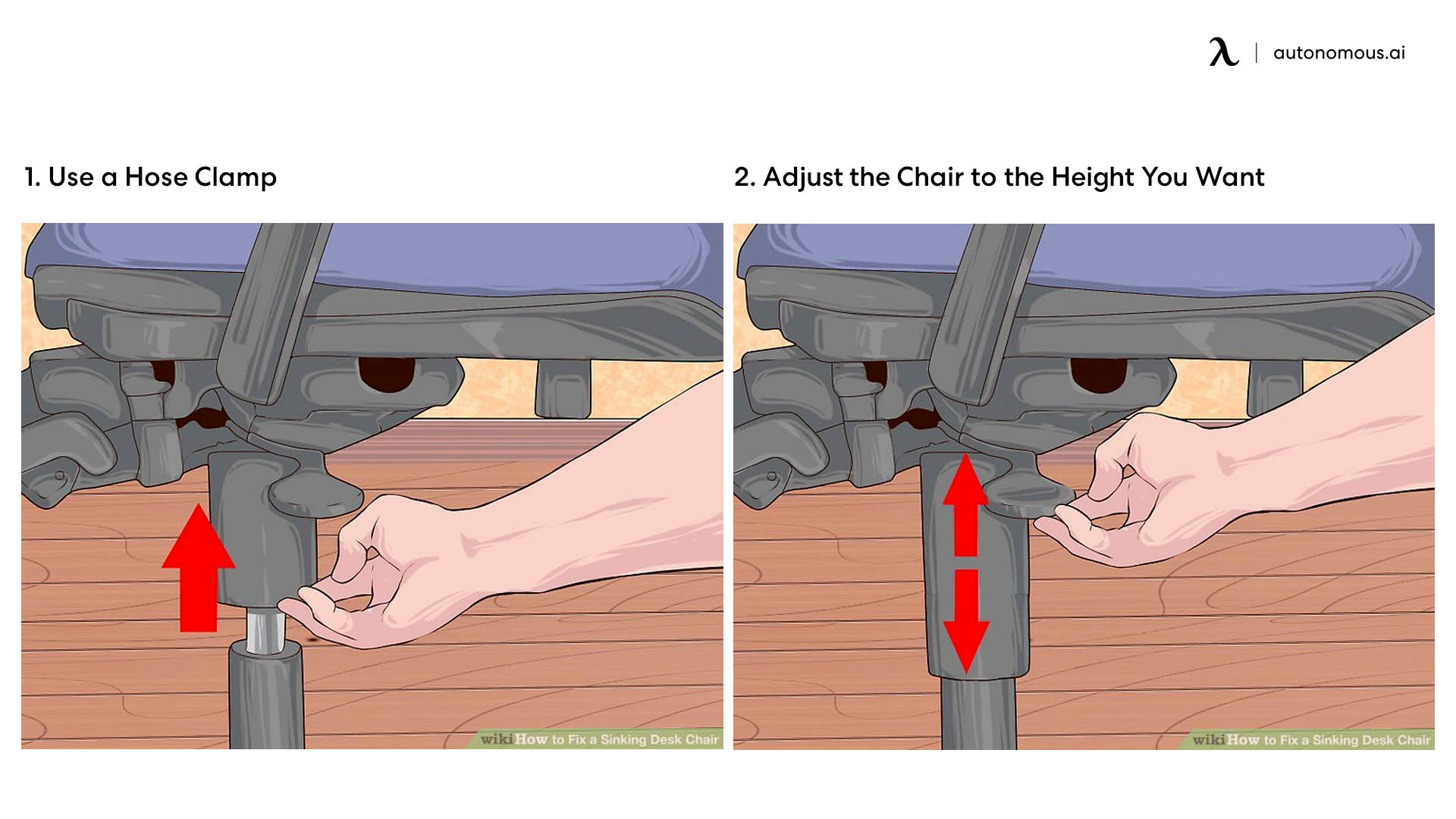 2. Adjust the Chair to the Height You Want 
The second step is crucial because you might not be able to change it later. Once the metal tube is exposed, adjust the seat until it has the right height for you.
A good way to know the proper height of the chair is to use your knees as a reference. When you stand up, the seat should be level with them.
On some occasions, the computer chair is so damaged that it doesn't stay up even if no one is sitting on it. If that happens, lay it on its side to complete the process. 
3. Grab the Cylinder and Wrap the Hose Clamp Around It 
Find a hose clamp (also known as Jubilee Clip). You can buy it at any hardware store. Once you have it, loosen its screw. It can help you fix an office chair.
After pulling on the end that has the belt, wrap the clamp around the metal cylinder. You shouldn't tighten it yet, so make sure you complete each step of the process correctly before continuing.
An extra recommended step to fix an office chair is to improve the grip of the clamp since it's going to need a very tight grip to hold the chair up. To do that, grab the cylinder and wrap a strip of rubber or duct tape around it.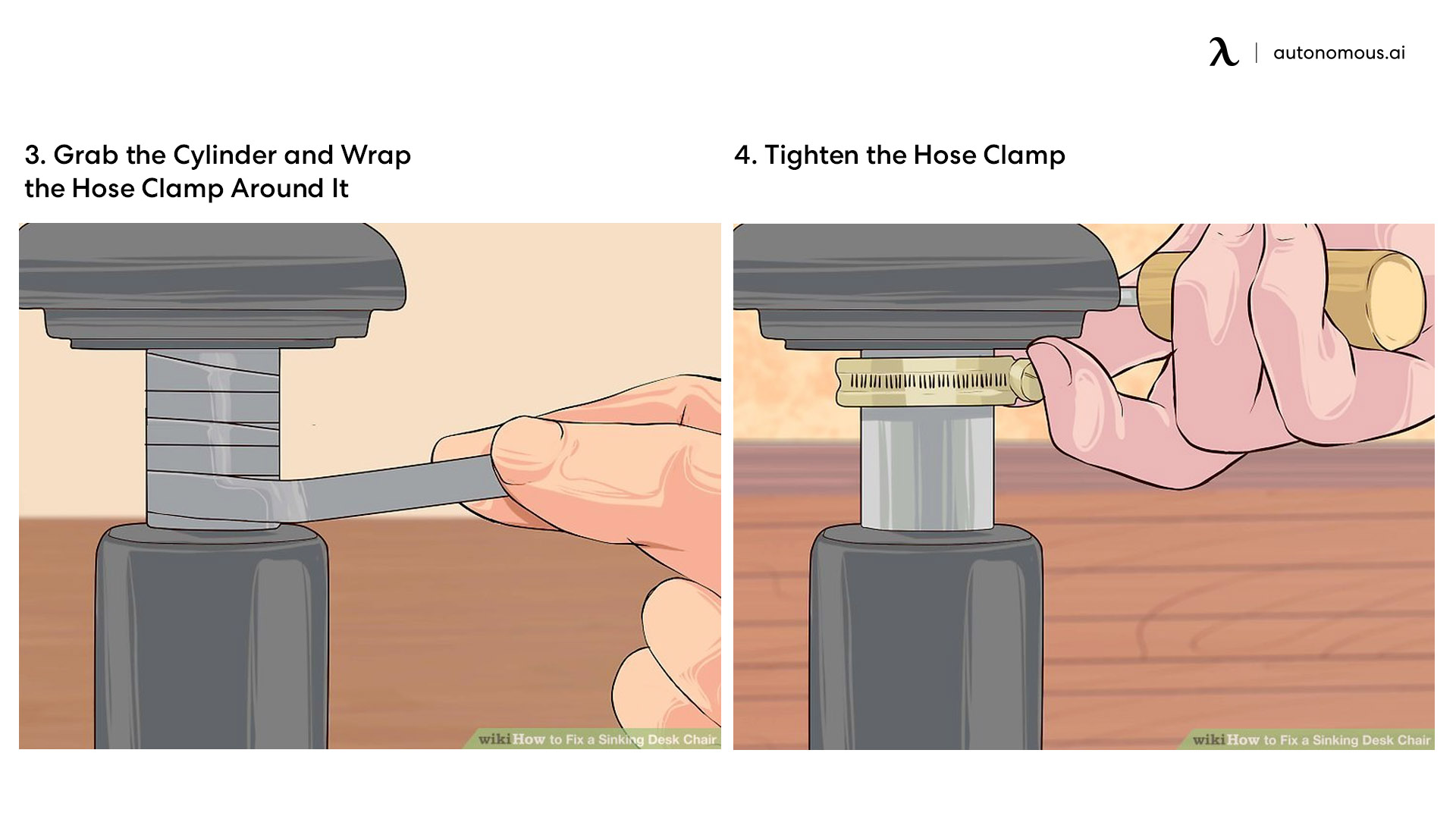 4. Tighten the Hose Clamp 
If you completed the rest of the steps correctly, it's time to tighten the hose clamp as much as you can. 
Grab the top of the cylinder and slide the clamp up. Make sure the ergonomic chair has the proper height before completing the step.
Once you guarantee that everything is alright, pull the hose clamp. Then, rotate the screw to tighten it.
5. Test the Chair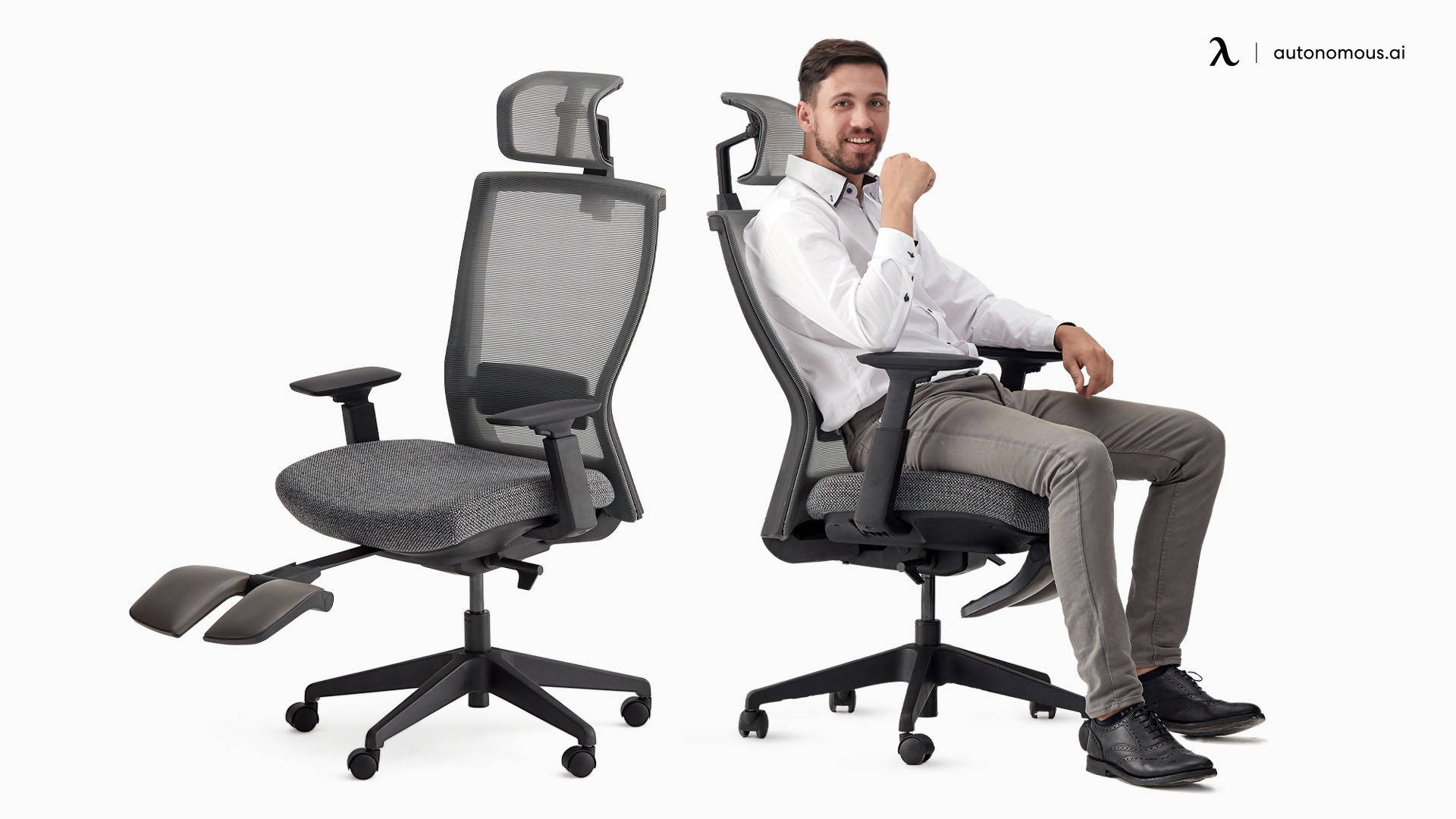 Now that you learned how to fix an office chair that won't stay up, it's time to determine if it works or not.
After you tighten the clamp, the chair should be able to slide down past it. In other words, it shouldn't keep sinking despite your efforts. 
Sometimes the chair might be at the wrong height even after trying to adjust it correctly. If that happens, don't worry. Just grab the clamp and move it higher or lower on the cylinder.
Furthermore, sometimes the clamp might slide off. In that case, grab a strip of rubber and fasten it to tighten it again.
How to Know When You Need to Buy a New One
On some occasions, you might not be able to fix an office chair. Just like any other item, your chair has a finite life. That means that you need to eventually replace it.
If you no longer feel comfortable in it or if your computer chair won't stay up even after trying to fix it several times, you might need an office chair replacement. 
To find some incredible options, you should check out the ErgoChair Pro, ErgoChair Plus and the ErgoChair Recline.
Pros and Cons of Fixing Your Office Chair 
You get both benefits and disadvantages when you fix an office chair. Check out the following pros and cons about it.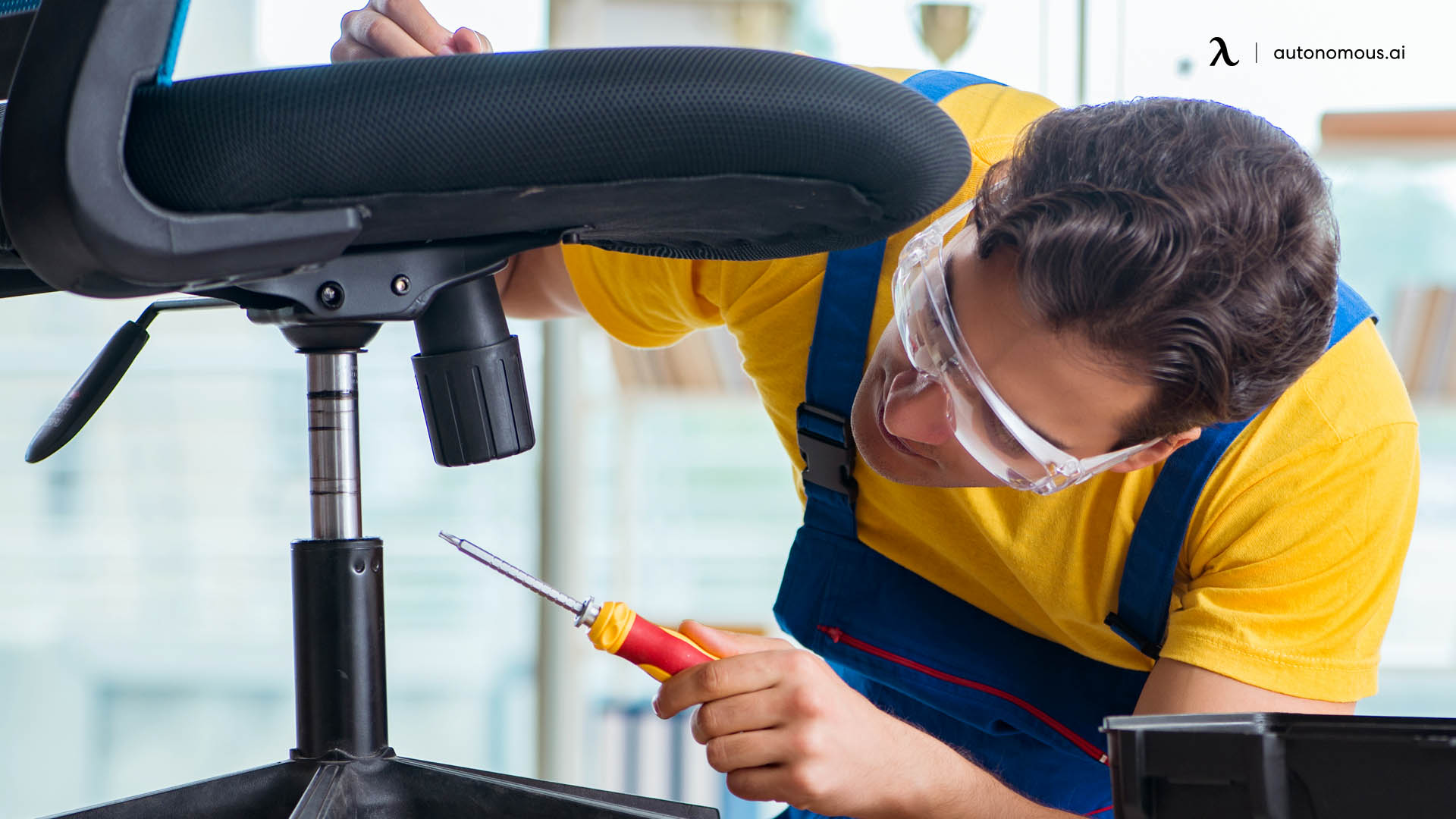 When you learn how to fix an office chair that won't stay up, you always feel hopeful. You want to believe that you don't need a new chair. However, to make it happen, you have to spend time trying to fix your sitting place and be prepared in case it doesn't work.
Pros of Fixing Your Office Chair
You don't have to spend much money.
It's a fast process.
Cons of Fixing Your Office Chair
In extreme cases, it might not work.
Keynote Takeaways 
It's possible to fix your office chair on many occasions. Nonetheless, you need to learn the right process to succeed. Now that you know all the steps, go ahead and try it!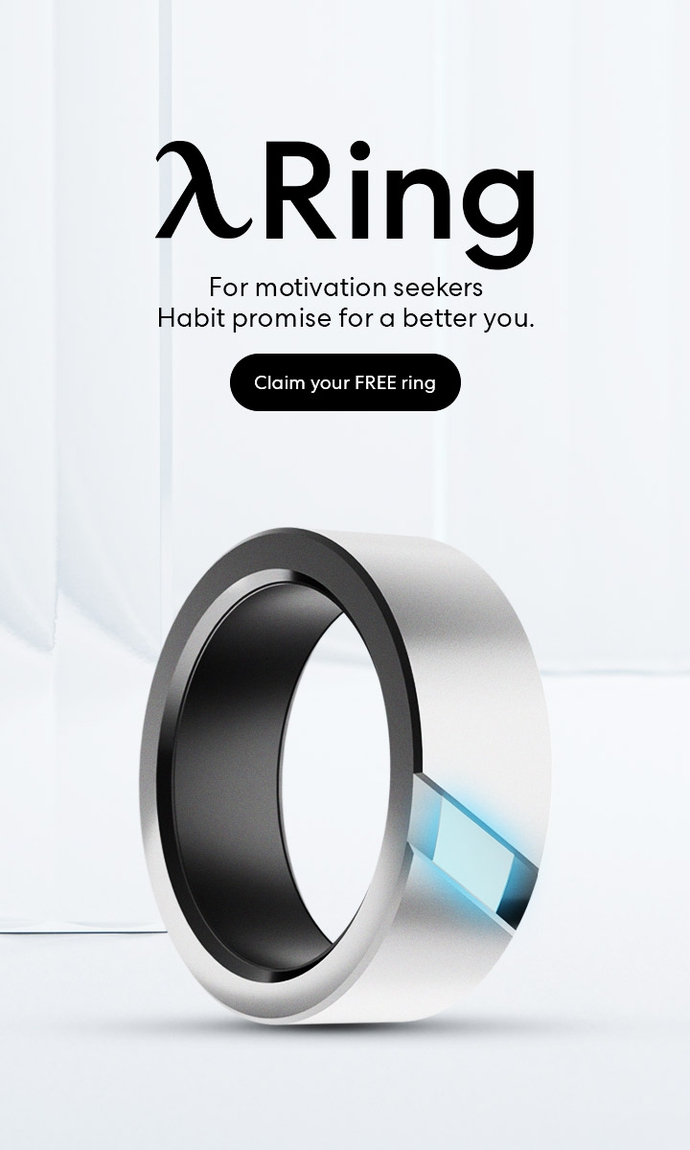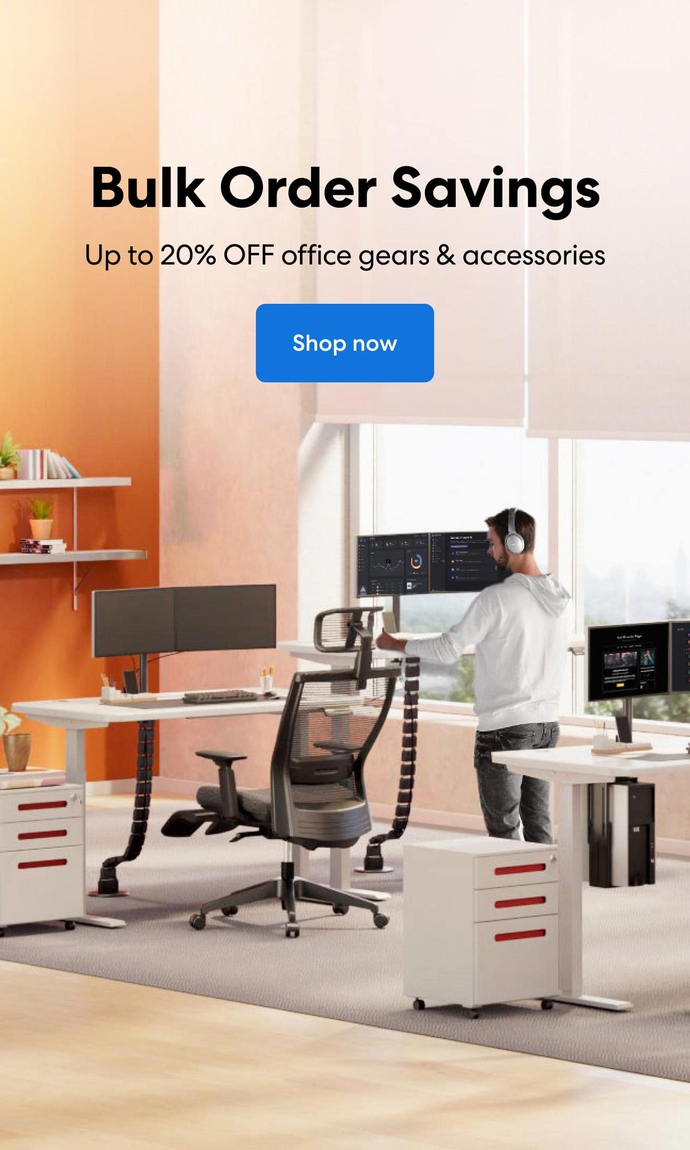 Subcribe newsletter and get $100 OFF.
Receive product updates, special offers, ergo tips, and inspiration form our team.