Workplace Inspiration
Multigenerational Living: Harmonizing Personal Space & Family Bonds

Autonomous
|
Jul 28, 2023
232 Views
Did you know that one in five Americans now live in a multigenerational household? That's about 64 million people sharing their lives, wisdom, and traditions under one roof. 
Multigenerational living is not just a trend. It's a practical way of living that is making a comeback. As housing costs continue to skyrocket, more families are considering multi-dwelling housing to economize while also fostering stronger familial bonds and shared memories. 
The rewards of generational living are plentiful, but it's not without complexities. Successfully navigating this living arrangement requires understanding its implications, challenges, and potential solutions. 
In this article, we will dive deeper into the multigenerational living phenomenon, uncovering its benefits, the possible hurdles, and tips for creating a harmonious environment. Also, we will explore the role of accessory dwelling units (ADUs) in facilitating this lifestyle. Let's embark on this journey to understand and appreciate the dynamics of modern family living. 
Why Is Multigenerational Living on the Rise?
Multigenerational living is undeniably on the rise. However, why are so many people choosing this type of housing? The driving forces behind this surge are both economic and societal. 
One primary reason is the escalating costs of housing and living expenses. It's financially sensible for many families to pool resources and share a home. This setup allows them to divide expenses such as rent, utilities, groceries, and even childcare, creating an economically favorable situation for everyone involved. 
On the societal front, a multi-generational family living together nurtures a strong support network. Moreover, this bond is particularly beneficial during challenging times or life transitions, such as caring for elders or raising young children. 
There's also a cultural component at play. Multigenerational living is a longstanding tradition in many communities worldwide. As immigrant populations grow, they bring these customs with them, contributing to the rise in these types of households. 
Lastly, with longer life expectancies, it's not unusual to have three or even four generations under one roof. This living arrangement allows for companionship, care, and shared experiences across generations. 
Each family's situation is unique, but these common reasons paint a picture of why more households are embracing this type of living.
What Are the Benefits of Multigenerational Living?
While the typical way of residency presents challenges, the benefits of multigenerational living often outweigh them. Here are a few key advantages: 
Financial savings: By sharing costs for utilities, groceries, and mortgage or rent, families can significantly reduce their personal expenses.
Shared caregiving: Families can share the responsibilities of caring for both the young and old. Hence, this can provide relief for working parents or adult children caring for aging parents.
Emotional support and companionship: Living with multiple generations provides a built-in support network and can reduce feelings of isolation, especially for elderly family members.
Cultural preservation: Multigenerational living allows for the sharing and preservation of cultural traditions and values across generations.
Lifelong learning: Younger family members can learn valuable lessons from their elders, while older generations can stay updated with modern trends and technologies through their younger counterparts. 
Despite the many benefits, space can become an issue in a multigenerational home. To resolve this, families might consider a modular guest house. 
These compact, self-contained units can provide additional private space, enhancing the living experience for everyone involved. They are a testament to how adaptive and innovative solutions can complement and augment the advantages of this type of living.
What Are the Hurdles in Multigenerational Living?
While the advantages are compelling, multigenerational living is not without its challenges. Navigating these potential hurdles is crucial to creating a harmonious environment. Some of the most common obstacles include: 
Privacy concerns: With more people under one roof, privacy can become an issue. Everyone needs their personal space, and this can be tricky to manage in a packed house.
Conflict resolution: Disagreements are inevitable in any family. They can become more frequent with more generations living together, each having their own perspective and expectations.
Financial stress: While sharing costs can be a benefit, it can also lead to disputes. It's essential to have clear agreements about who pays for what.
Division of responsibilities: Deciding who does which chores can be challenging, especially when members have differing opinions on fairness and equality. 
However, there are solutions available to overcome these challenges. One popular option is adding a modern summer house to the property. This creates additional living space and can serve as a private retreat for family members, helping to alleviate some of the concerns associated with privacy. 
With careful planning and open communication, families can overcome these obstacles, allowing them to fully embrace the benefits of multigenerational living.
What Are Some Multigenerational Living Tips for a Harmonious Home?
This type of living brings unique challenges. However, with the right strategies, these can be managed effectively. Here are some practical multigenerational living tips for creating a harmonious household: 
Open communication: Hold regular family meetings to discuss concerns, make decisions, and plan for the future. Moreover, this promotes understanding and prevents resentment from building up.
Establish boundaries: Everyone needs personal space and time. Make sure everyone's necessities are met and respected.
Define roles and responsibilities: Clear roles help reduce conflict. Divide chores and caregiving tasks fairly among family members.
Plan finances: Money issues can create stress. Create a budget plan that everyone contributes to and agrees upon.
Respect differences: Generational gaps can lead to misunderstandings. Therefore, make sure to respect different opinions, habits, and lifestyles.
Be flexible: Situations change, and flexibility is critical. Adapt to changing circumstances and be willing to adjust agreements as needed. 
The goal is not to create a perfect living environment – that's unrealistic. Instead, the plan is to create an atmosphere of mutual respect, understanding, and cooperation. These tips offer a pathway to making the multigenerational living experience more rewarding for everyone involved. 
Enhance Your Multigenerational Home with ADUs
In a multi-generational family, finding enough space can be challenging. As the family expands, the need for additional rooms becomes critical. One innovative solution to this problem is the addition of accessory dwelling units. 
ADUs are small standalone structures that homeowners can add to their property. They're essentially mini homes with all the necessary amenities, such as a kitchen, bathroom, living area, and bedroom. This makes them perfect for providing extra living space without the need for expensive home expansions or moving to a larger property. 
Apart from offering extra space, a prefab ADU affords privacy and independence, which can be beneficial for both the younger and older generations. They provide a balance between togetherness and autonomy, which is a crucial aspect of successful multigenerational living. 
Whether it's for your grown-up kids, aging parents, or as a guest house, ADUs provide a flexible, helpful, and cost-practical solution for your growing multi-generational family.
Why Should You Consider Autonomous ADUs for Your Space Needs?
Autonomous ADUs, a leading industry brand, stands out for its cutting-edge prefab home additions. These accessory dwelling units seamlessly integrate practicality and style, presenting an ideal solution to cater to the spatial requirements of your multigenerational household. 
Furthermore, Autonomous ADUs come in various sizes and layouts to suit diverse needs. Whether it's a private retreat for grandparents or a study space for your college-bound teen, these units offer a customizable solution that can adapt to your family's changing needs. 
These prefab additions are designed with modern aesthetics and sustainability in mind. They come equipped with all the necessary amenities, providing a comfortable living space. Plus, the units are energy-efficient, ensuring you're not just adding space but also being mindful of the environment. 
One of the biggest perks of choosing Autonomous ADUs is the convenience. Moreover, they're delivered ready for assembly, significantly reducing construction time and disruption. With these accessory dwelling units, you're not just adding extra room but enhancing your multigenerational living experience. 
1. Autonomous WorkPod: A Game-changer in Personal Space
This Autonomous unit is not just one of the finest office pods for sale. It's a versatile haven in your own backyard. Designed to maximize productivity and minimize distraction, it's soundproof with ceiling-to-floor windows, bringing the beauty of the outdoors inside your workspace without the noise. 
However, the WorkPod isn't just for work. Also, its flexibility allows you to transform it into a yoga studio, games room, or sanctuary for relaxation. 
The ErgoChair Plus and SmartDesk Connect combo in this package is already set up and good to go, ensuring an ergonomic workspace. In addition, there's an anti-fatigue mat, storage cabinet, and bookshelf to help you keep things tidy, organized, and comfortable. 
Furthermore, the WorkPod is not only easy to assemble but it's also designed for durability, built to exceed factory standards. It accommodates uneven ground, making it adaptable for various terrains, from concrete to grass. 
Plus, it's simple to install and lets you choose your preferred view. With the Autonomous WorkPod, your ultimate personalized space is just a few steps away. 
Dimension
8'6''W x  11'9''L x 11'H
Ceiling height
6'10'' to 9'4''
Window material
Wooden frame, 5/16" tempered glass
Door material
Anodized aluminum frame,  5/16" tempered glass
Material
Siding: bitumen, housewrap, vinyl silding
Roof: bitumen, housewrap, shingles roof
Floor: plywood
Balcony: composite wood
Include
Optional: SmartDesk Connect, ErgoChair Pro+, Dual Monitor Arm, Cable Tray, Steel Cabinet, Anti-Fatigue Mat. Always included: Electrical Cabinet & Bookshelf
Floorspace
98 square feet
Capacity
2.9 tons
2. Autonomous StudioPod: Redefining Compact Living Spaces for the Future
This Autonomous model is a prefab studio that will revolutionize your idea of a backyard transformation. It's not just a space but an entire lifestyle, minus the stresses of typical home renovations. 
Additionally, the StudioPod comes fully equipped with all the furnishings for a convenient live-work-play setup. It has a desk, closet, bookshelf, convertible sofa bed, and even a TV stand. Moreover, it's your ultimate flexible space, whether it be your private office, an additional living room, or a rental Airbnb space. 
Likewise, the StudioPod features everything you need to plug in and start your day. It has three color modes ready for any activity, from climate control to mood lighting. 
This house has vinyl siding on the outside and eco-friendly paper insulation, which means it can withstand water, weather, and sound.
Built with a durable steel frame, it can outlast standard wooden frames, ensuring your space lasts for years to come. Lastly, the Autonomous StudioPod combines a modern, multipurpose space with a simple, hassle-free setup.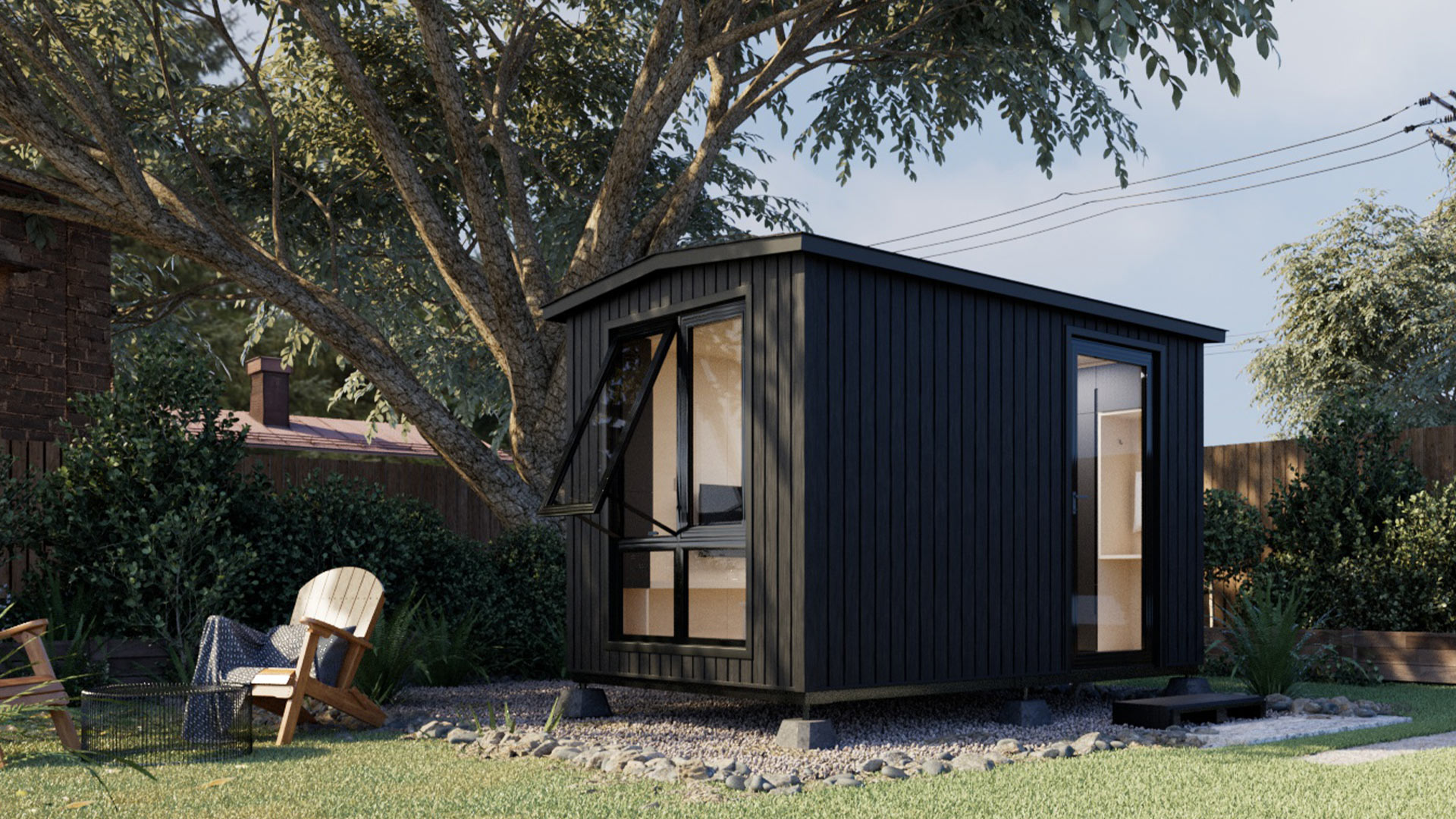 Dimension
8'4"W x 12'6"L x 9'10"H
Floorspace
105 square feet
Ceiling height
7'3"
Weight capacity
2.9 tons
Pedestal
18"W x 43"L x 7"
Window & door material
Powder-coated aluminum,  5/16" tempered glass
Material
Siding: plywood 1/2", steel frame, honeycomb paper, plywood 3/8", bitume, housewrap, vinyl siding
Roof: roof shingles
Floor: plywood
Pedestal: steel frame & wood plastic composite
Electrical devices
RCB, Wall outlet, Ceiling light switch, Ceiling light, Ventilator switch, Ventilator, Ethernet wall port, 66ft power cable with 2 connectors
Include
Optional: Cabinet, Desk, Small & Big Bookshelf, TV Shelf, Foldable Sofa Table, Convertible Sofa Bed. Always included: Electrical Cabinet
Power input
Maximum voltage : 110V AC (US standard)
Maximum current : 25A
Maximum power dissipation : 2750W
3. Autonomous WorkPod Lite: Your Budget-friendly Backyard Retreat
Moving on to the final unit on our list, the Autonomous WorkPod Lite is the perfect solution for those seeking an affordable prefab ADU that does not compromise on quality or design. With its sleek and minimalist design, this pod offers a versatile space that suits your budget. 
Whether you need a private home office, an extra bedroom, a yoga studio, or a gaming room, WorkPod Lite adapts to your needs. You can shut out distractions and embrace privacy in a space designed just for you. 
WorkPod Lite is quick and easy to use, as it comes pre-wired and has multiple outlets already installed. All you need is to connect it to a primary power source. Plus, it's quick to assemble and install, taking just a few days, with no fuss over permits.
This model has a sturdy construction of steel framing, plywood, honeycomb paper, and vinyl. Hence, it can endure any weather condition, giving you year-round peace of mind. With the Autonomous WorkPod Lite, you get a flexible, all-terrain, budget-friendly backyard room.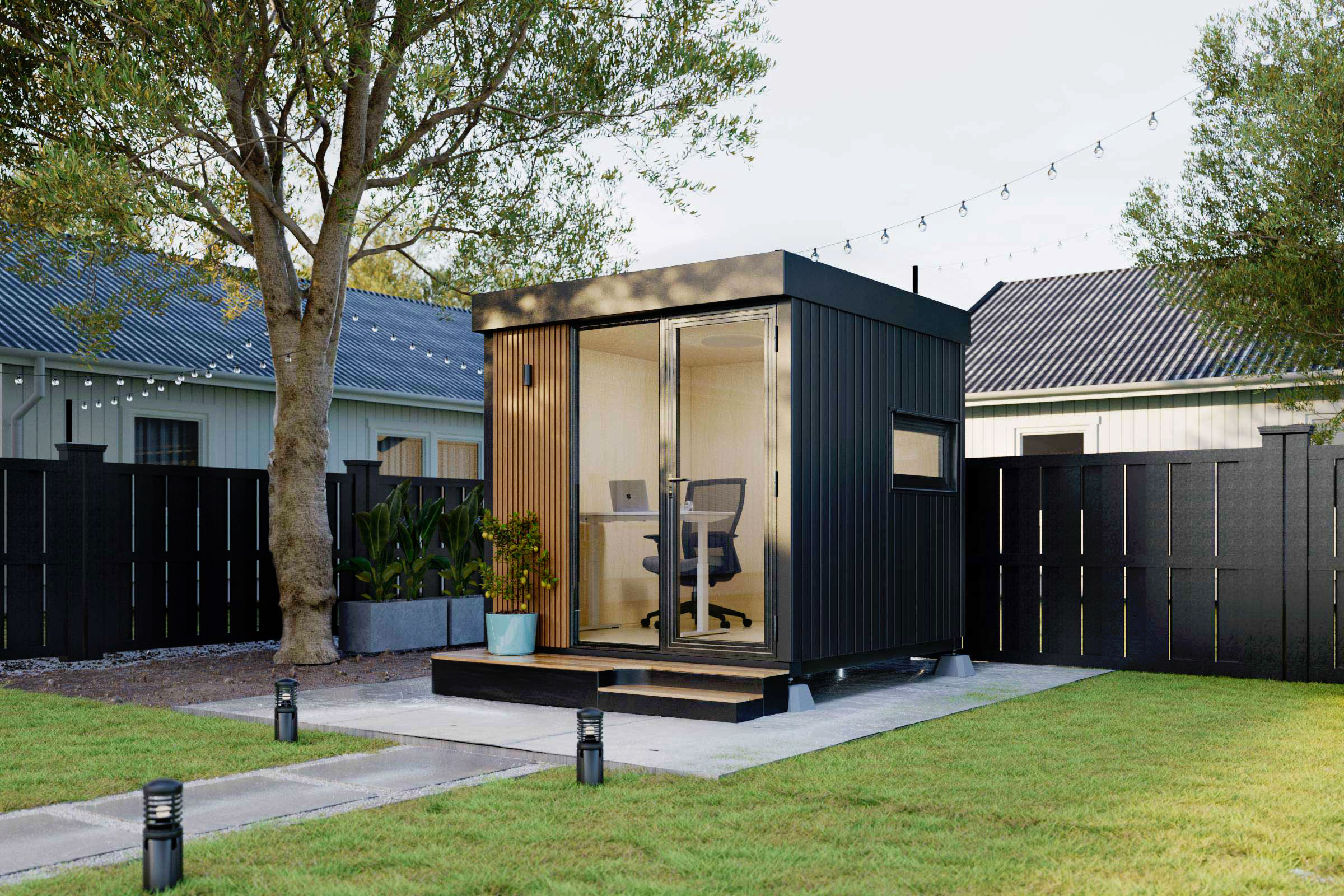 Dimension
8.7"W x 8.12"L x 9.3"H
Material
Window and door: powder-coated aluminum, 5/16-inch tempered glass
Siding: plywood 1/2-inch, steel frame, honeycomb paper, plywood 3/8-inch, bitume, housewrap, vinyl siding
Roof: metal roofing
Floor: plywood
Balcony and Pedestal: steel frame and wood plastic composite
Pedestal
24"W x 103"L x 9"H
Electrical devices
RCB, Wall outlet, Ceiling light switch, Ceiling light, Wall light, Ethernet wall port, 66ft power cable with 2 connectors
Weight capacity
2.3 tons (including Pod body)
Floorspace
80 square feet
Ceiling height
7.3-inch
Making the Shift to Multigenerational Living
Shifting to multigenerational living requires a thoughtful approach. The first step is open communication. Families need to discuss each other's needs, privacy concerns, and the distribution of responsibilities. This helps to avoid misunderstandings and builds a strong living arrangement. 
Next, the second step is to make necessary adjustments to the home. Moreover, this could mean adding extra rooms, such as affordable prefab ADUs, or redesigning existing spaces to accommodate everyone's needs. In this way, each family member gets a space that suits them. 
Lastly, it is essential to have a plan for managing expenses. This includes utilities, groceries, and any cost related to home modifications. By taking these steps, families can smoothly transition into multigenerational living, making it a rewarding and enriching experience for everyone involved. 
Final Thoughts
When properly planned and executed, multigenerational living can be a rewarding experience. To promote harmony, incorporating prefab home additions and ADUs, such as the WorkPod, StudioPod, and WorkPod Lite, can offer helpful solutions. 
These office pods for sale and prefab studios offer numerous benefits, from customizable shed house ideas to affordably expanding living space. Autonomous ADUs are powerful and can cater to the needs of multi-generational families while improving the quality of life for everyone involved.
Video ads for product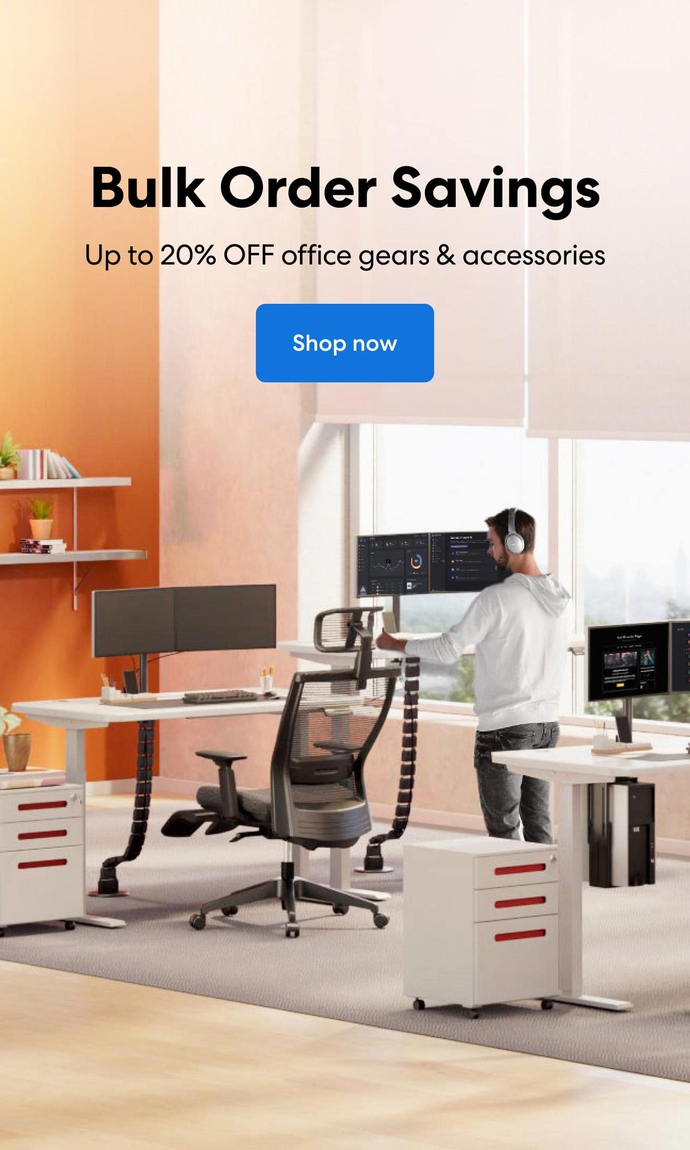 Subcribe newsletter and get $100 OFF.
Receive product updates, special offers, ergo tips, and inspiration form our team.