Sometimes letting go of certain things is much better for you than holding on. And out of the many things you should let go this year, treadmill handles are one of those. A treadmill without handles seems uncomfortable and incomplete but as backed by several researches, treadmill with no handles is the best treadmill workout option for you.
There are several cons of holding on to treadmill handles during your walk. And while we have seen those huge gym posters with people on a treadmill gripping on those handles the truth is farther from that. To put it simply, a flat treadmill with no handles imitates natural walking which should be your first clue why a treadmill shouldn't have handles or even if it has why you shouldn't hold onto them.
In this article, we will enlist some reasons why to let go of treadmill handles as well as our best picks for small treadmills with no handles. So let's find out!
Why Choose a Treadmill with No Handles?
Before we enlist all the reasons why a treadmill without handles is a great choice it is also worth noting that a treadmill handle is there in case you lose stability, have a balance issue or cannot workout due to past injury. In other cases, for fit healthy individuals these are some reasons to leave those treadmill handles alone.
Gives an Unnatural Position
The real reason behind the design and development of treadmills was to give a walking surface within your homes or gyms. But as modifications took place treadmills could work with change in speed and incline as well. Now think about how you walk when you are on a flat ground or uphill. Do you have some support for your hands? Obviously not, hence the proof that a treadmill with handles gives an unnatural walking posture which results in strain and pressure build up.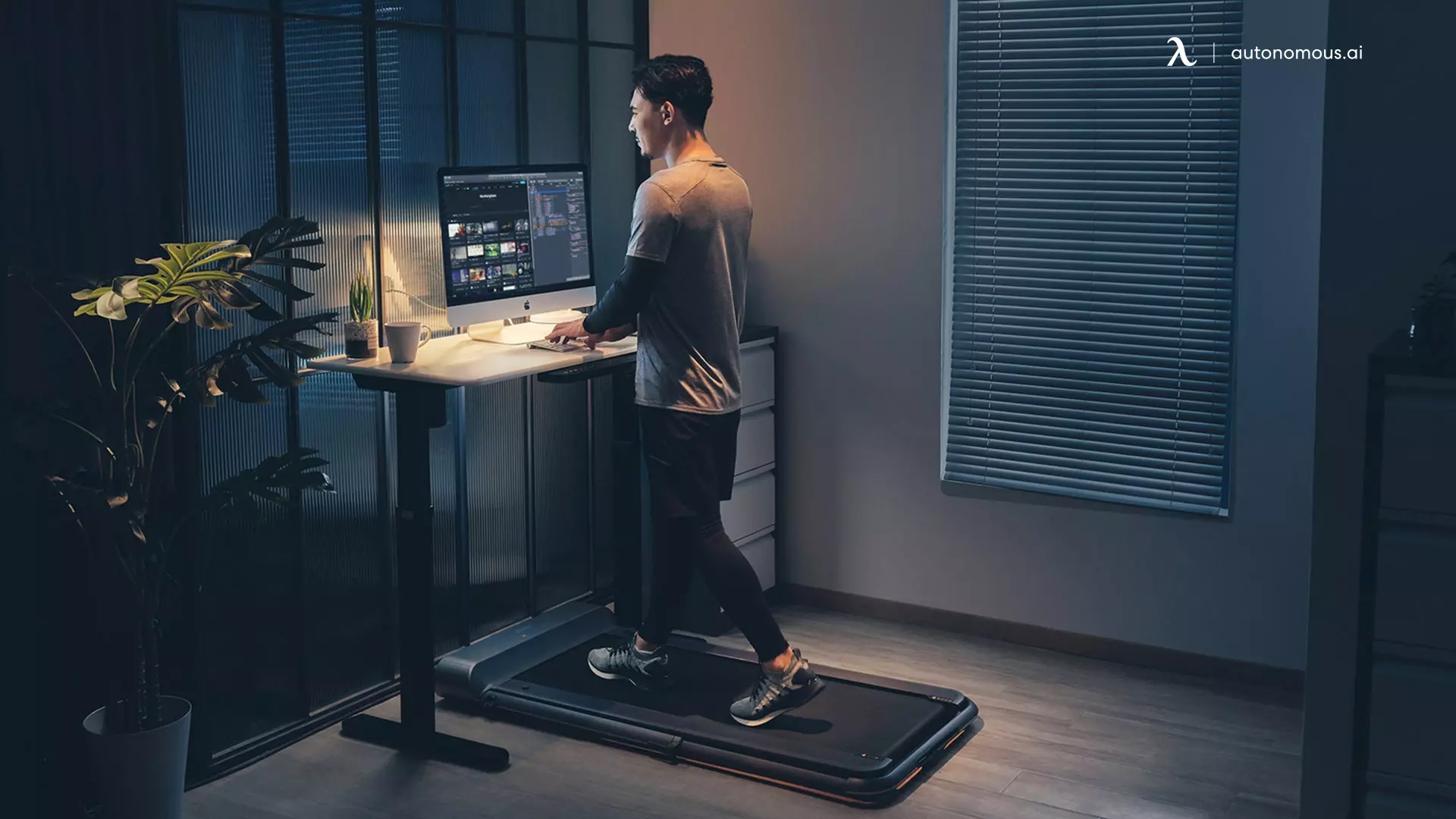 Lower Calories Burned
As you get support for your arms and hence upper body the work done by your lower body substantially reduces. You could be walking for the same number of minutes on the treadmill but the calories burned would be significantly reduced. But as you move your arms when walking on a treadmill (in case of no handles) your entire body is subjected to movement.
No Benefit of Incline
 A treadmill with handles discards the use of incline features. As you walk uphill with the incline feature holding those handles, all of your lower body weight and load is shifted to the upper body. This will minimize the entire effort and soon you will be developing sore muscles which we often confuse as the result of a great workout.
Ruins Body Posture
We are how we live and a practice that we carry out on a daily basis or several times a week definitely alters the habit. Holding a treadmill handle ruins your posture for those workout minutes and soon you become habitual of lifted shoulders.
What Are the Best Treadmills with No Handles?
Most Treadmills that have no handles in them are known as a walking desk or a treadmill for a desk. Designed for office workers these treadmills let you work on a desk while enjoying a constant walking option underneath. But other than just being used as fitness equipment for office workers, a simple or curved treadmill with no handles should be a common practice for everyone. Here are our top picks for treadmills with no handles.
1. WalkingPad Foldable Walking Treadmill C2
The WalkingPad C2 is a foldable treadmill which becomes easy to store as well as easy to travel with. The lightweight design comes with a built-in patented technology and the treadmill has a 4 layered structure for maximum shock absorption and effect of each step. You will also get a foot sensing speed control safety feature.
2. WalkingPad Double-Fold Walk-Run Treadmill X21
Double fold means double compactness and the same is the case with this WalkingPad X21. The digital display allows easy control and full view of the workout routine. It has a one touch operation which makes it super versatile even for the newbies. The detachable phone holder lets you watch and follow workout routines as well as take several calls.
3. LifeSpan Fitness TR1200-Power Electric Height Adjust Treadmill Desk
The all-in-one solution for office workers, the LifeSpan fitness treadmill comes with a desk which is height adjustable. The treadmill operates quietly to suit the workplaces and the compact design saves space despite offering full features.
4. LifeSpan Fitness TR1200-Classic Manual Height Adjust Treadmill Desk
Another version of the LifeSpan desk treadmill but this one offers manual adjustable height. Instead of regular handles the treadmill has a work desk which gives you plenty of space for all your accessories as well as a suitable workout routine for your sedentary lifestyle.
5. WalkingPad Foldable Walk-Run Treadmill R2
A curved treadmill is all fun and work, but why not build-up some real stamina with this Walk-Run R2 Treadmill. The workout genie lets you prepare for a big race, a daily stroll or even moderately move while working on those challenging reports.
6. WalkingPad Foldable Walking Treadmill A1 PRO
If your goal is walking on treadmill to lose weight then the WalkingPad A1 PRO is your best bet. This treadmill comes with no handles so it will give you a sensation of walking on earth only that moves. The four layered structure gives extra stability and strength to workouts.
7. LifeSpan Fitness TR1200-GlowUp Under-desk Treadmill Base (Omni Hub)
The most popular walking desk treadmill is the LifeSpan Fitness TR1200-GlowUp. It is made to help lone individuals or small teams. It is simple to transform your standing desk into a treadmill workstation because the little treadmill fits underneath standing desks.
8. Walkingpad Foldable Walk-Run Treadmill R1 Pro
Ancheer's under-desk treadmill uses a noise-canceling mechanism to minimize interruptions for you and other users. The display will make it simpler to view the stats from your jogging experience so you get motivated enough for your next workout.
9. Bkisy Desk Treadmill
Bkisy is a treadmill that only lacks handles but suffices well in other features. This treadmill has an LED display with all the details of your workout as well as heart rate, blood pressure and calories burned data.
10. Onetwofit OT131
Add this small treadmill with no handle to the list of things you can control with your phone. The treadmill syncs with your mobile and lets you keep a track of all your workouts. So no more missed workouts because of the new technology and the comfortable fitness routine offered by this treadmill.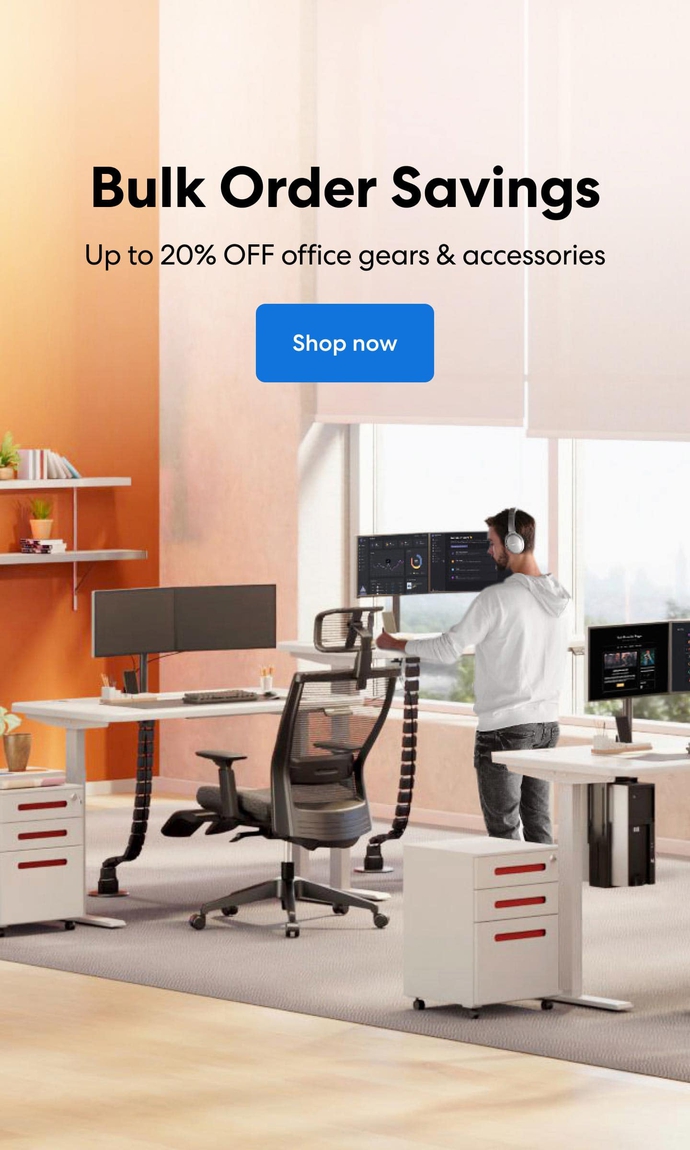 Subcribe newsletter and get $100 OFF.
Receive product updates, special offers, ergo tips, and inspiration form our team.