For many people who enjoy a workout or regard it as a lifestyle choice, the idea of building a private gym or a workout shed is highly appealing. Allow that to sink in for a minute: you can exercise as often as you want, you're solo, it's personal, and it's completely free when you've already paid for the installation of your private gym. That would be a lot handier than hitting the gym, waiting in the queue for exercise equipment, or worrying about your appearance.
When you have an indoor gym in your home, all you should do is put on your favorite T-shirt and work out! As a result, while home gyms are great, finding room to make one inside your own house might be challenging. Because gym equipment takes up too much space, you might have to do it with a dumbbell or a mat if you do not have much space to create a full-fledged gym.
You aren't, however, restricted to the interior of the house. If you already have an unutilized yard area, it opens up a whole new range of possibilities for you. Buying or building an outdoor shed and converting it into a workout area is indeed one of the best possibilities. This option would be not only affordable and will also assure that you get your private backyard gym shed for a training environment free of distractions.
Here is How to DIY a Workout Shed
It is possible to build a private gym in a storage shed for a reasonable price. You can turn your shed or garage into a superb training environment if it is wide, lofty, and solid. A ready-made option for you can be the Autonomous Gym Pod. However, for making the gym a suitable location to exercise in, some aspects should be considered, including the flooring, security, design, and air conditioning. So, let's go through the gym shed ideas below:
Build the Shed
The first step is choosing what type of prefab gym shed is appropriate for an outdoor fitness room. If your current shed is not equal to the challenge, you should know how to build a garden gym area. Several factors should be considered when designing a place with a certain purpose in view. It would help if you made sure that the base can sustain the amount of physical activity you'll be doing instead of distorting or cracking. Additionally, if you plan to buy any machinery that runs on electricity, such as a jogging treadmill, you must get a professional to construct your power wiring.
Select the Proper Flooring
You must build home gym pod flooring that is far more durable and strong during activities if you plan to utilize the area mostly for strength training. Because of the exceptional impact strength of silicone, which you could use for this function, dumbbells will not injure or damage the ground.
Silicone tiles have become an excellent choice because they are nice to maneuver on and will not injure you. You can also use foam for yoga because it is more cushioned. While making those decisions, it's important to decide what kinds of training you'll do the most. Yet, it's worth putting in good flooring rather than relying on very few strategically placed yoga sheets.
You should maintain proper airflow
After you've finished reinforcing the ground of your workout shed, you can focus on airflow and warmth. Insulation is worth remembering when exercising in hot temperatures as it is considered that it puts additional pressure on the heart as well as lungs. Despite the weather, it maintains a more reasonable temperature in your shed throughout the year. 
Also, you'll be less bothered by the noises coming from the outside environment due to the insulation. Various solutions, such as PIR panels and Styrofoam, can be used to insulate your yard gym shed. Healthy respiration increases athletic performance, whereas ventilation promotes gym-quality of air. You can improve air circulation by using moveable windows, wall ducts, as well as an exhaust fan.
Install Racks and Storage Spaces for your Training Gear
Adding shelves, racks, or cupboards for goods like dumbbells, soda cans, gym clothes, napkins, and jumping ropes could try and keep your home workout shed clean. As a consequence, there would be more working space on the floor. That's also especially true when you're squeezing a lot of stuff in a small home gym owing to space restrictions.
To find everything you need, check the internet for genuine prefab garden office items or used function storage units. Imagine using salvaged steel lockers or reused bookshelves and cupboards from all around the house for an even more genuine design aesthetic in your outdoor gym. Try using salvaged metal vaults or reused bookshelves and cupboards from across the house to give your outdoor gym a much more genuine look and feel.
When you need inspiration and endurance for a couple of extra reps in your workout shed, you can also add a chalkboard to draw out training routines or jot down motivating messages.
Plan Your Hardware And Location
Like your garden office pod, once you've decided how you want your shed facility to look, you can begin selecting the material you'll want to begin. Gym equipment that is lightweight or compact is typical in private workout sheds, making it much easier to move around or shrink to fit into tight spaces. We urge weighty hardware, including benches or squatting bars, to be added beforehand to utilize them securely, and you can install extra cushioning around susceptible areas.
So, Can You Possibly Turn Your Shed Together Into A Home Gym?
With private gyms and workout shed such as Autonomous Pod, you wouldn't want to do too much at once, which again is great. It's necessary to assemble the components in phases, one by one. Furthermore, home gym facilities seem to be much more practical than normal wellness programs because they are situated in your household, making it much easier to fit training into your routine. 
Exercises performed at the luxury of your residence would be just as beneficial as those performed in an actual gymnasium. Hence, with the pointers above in mind, your outdoor workout area should now be on its way to being the next greatest it could be. You can get more ideas from the Autonomous showroom and go on their work pod showroom tours to decide what works for you.
Video ads for product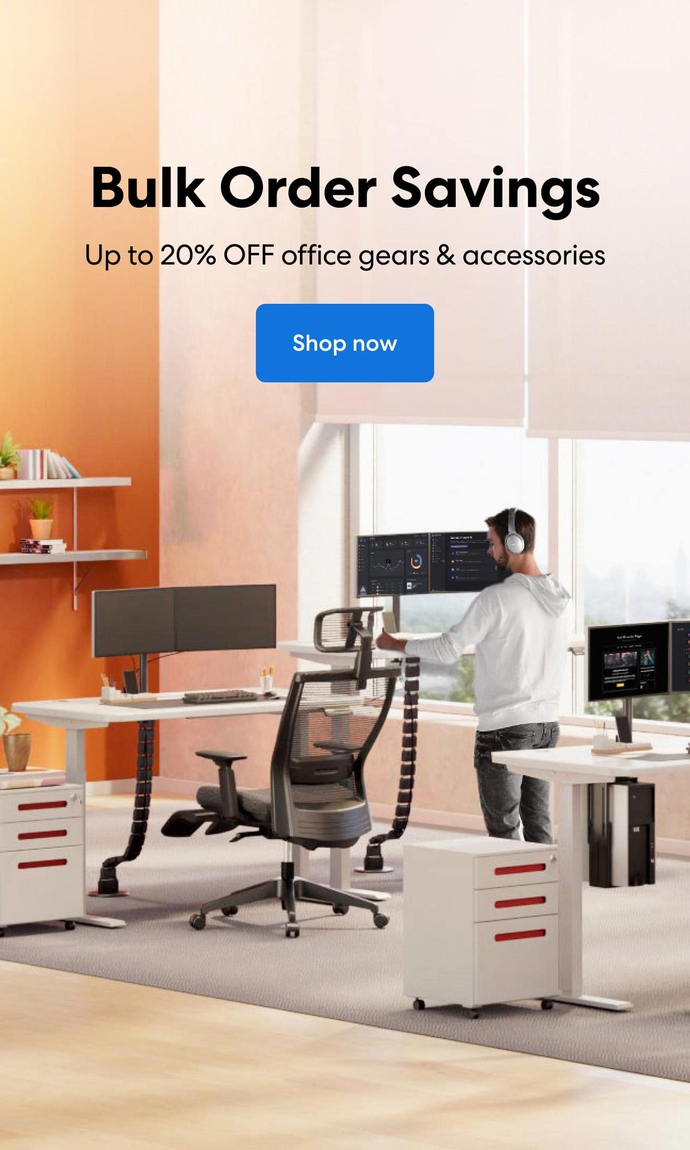 Subcribe newsletter and get $100 OFF.
Receive product updates, special offers, ergo tips, and inspiration form our team.