Latest Updates
Get One of These 30+ Genius Christmas Gifts to Family This Year!

Autonomous
|
Dec 15, 2022
785 Views
It's that time of the year again when you need to start thinking of what you will give as a Christmas gift to your family. 
No holiday is as loved and commemorated as Christmas Day. Many people live so far away from their families that this is the only time they get to see their loved ones. Showing up empty-handed after so many months apart is simply not good enough. 
If you have been scratching your head trying to think of the best Xmas family gift ideas, you have come to the right place. 
Autonomous has pulled out all the stops this year and has a wide range of gift ideas for the family at Christmas. Read on to find out how you can show your love with an amazing holiday gift for your family. 
Make a Good Impression With Any of These Great Xmas Family Gift Ideas
Without further ado, here are more than 30 wonderful gift ideas for the family at Christmas: 
1.  Lamp Depot Handmade Pink Hydrangea Scented Candle
If you want to steal the show on Christmas day, walk in holding one of these handmade pink Hydrangea Scented candles from Lamp Depot. Just one look at the exquisite design patterns and you can tell that this was a thoughtful gift from the heart. 
2.  Lamp Depot Handmade Austin Rose Scented Candle
A good holiday gift for your family needs to be beautiful as well as practical, which is exactly what this beautiful handmade Austin Rose Scented Candle is all about. Not only does it look great sitting on the table but it is very useful when it comes to changing the mood of a room. 
3.  Lamp Depot Mini Strawberry Cake Candle Dessert Scented Candle
What is better than the smell of strawberry cake wafting from one room to the next while you enjoy the company of your loved ones? Lamp Depot has a wonderful Dessert Scented Candle that will be perfect for that special Christmas Eve dinner. 
4.  Lamp Depot Natural Soy Wax Real Coconut Bowl Scented Candle
Is the person you are buying a gift for a fan of nature? How about getting them a Natural Soy Wax Real Coconut Bowl Scented Candle from Lamp Depot? The design has some great natural undertones that will make this a memorable Xmas gift for your family. 
5.  Airthereal Aromatherapy Essential Oils Gift Set: 6 Scents, 10ML Bottles
What is better than buying one bottle of essential oils for your loved one? How about getting six different scents as a single gift set? With an Airthereal Aromatherapy Essential Oils Gift Set from Autonomous, your loved ones can pick and choose whichever scent they feel like using that day.
6.  Artistscent The Elizabeth Karlson Collection Scented Candle
If you want your Christmas gift to your family to be special, buy them something unique that they would never think of buying themselves. Not everyone has a scented candle from the Elizabeth Karlson Collection. It will be the envy of all the visitors that come through this Christmas. 
7.  Artistscent The Ronnie Queenan Collection Scented Candle
Another great collection that lends any room a touch of class is the Ronnie Queenan Collection of Scented Candles from Artistscent. With one of these sitting quietly in the corner, you will remember nothing but fond memories of Xmas time this year. 
8.  Artistscent the Ron Chereskin Collection Scented Candle
A great holiday gift for family members doesn't have to be ultra-expensive. The more thoughtful it is, the more it will be cherished by your loved ones. Let your gift do the talking this holiday season with a Ron Chereskin Collection Scented Candle. 
9.  Airthereal Light Therapy Lamp: UV-free LED
Research has shown that light therapy can help improve sleep patterns and reduce anxiety. In this stressful world we live in today, what could be more thoughtful and appropriate than an Airthereal Light Therapy Lamp without the risk posed by UV rays? 
10.  Airthereal AGH550 Air Purifier: 750 sq. ft
Let your family breathe easily this holiday no matter where they may be with this air purifier from Airthereal. It's affordable, durable, and able to easily cover a distance of up to 750 sq. ft. Such a wide range is more than enough for most rooms. 
11.  Airthereal AGH380 Air Purifier: 519 sq. ft
Does anyone in your family suffer from allergies? Dust mites, pet dander, and pollen can be a source of unhappiness for many people prone to allergies and an AGH380 air purifier could be just the thing they need. 
12. Airthereal APH260 Air Purifier: 355 sq. ft
If you are working on a tight budget but need an air purifier as a Xmas gift for a family member, we may have a solution for you. Although it is much smaller than other purifiers, covering 355 sq. ft, the APH260 from Airthereal still does its job very well and will make a fine Christmas gift to your family. 
13.  Airthereal SG100 Portable Mini Dehumidifier: Up to 55 sq. ft
Do not run out of gift ideas for the family at Christmas when Autonomous is here with the SG100 Portable Mini Dehumidifier from Airthereal. When you buy diffusers such as this one, you can rest assured that your family will use and appreciate them for many years to come. 
14. Autonomous LED Desk Lamp
What more could your loved ones want for their home office than an LED Desk Lamp that is practical, easy to install, and has a great design?  This versatile desk lamp from Autonomous comes with a great warranty on top of the durable design that will last many years to come. 
15.  Autonomous AvoChair
If you are struggling to choose between the office and home furniture, you can simply buy something that will fit in both areas of the house easily. The Autonomous AvoChair looks very small but once you sit in it and experience the wonderful comfort, you will be glad you thought of this as a Christmas gift to your family. 
16.  Autonomous Filing Cabinet
Every office needs a proper filing cabinet, and if your loved one is a workaholic, they will need plenty of file cabinet drawers! Get them this Autonomous Filing Cabinet and they will appreciate you even more.
17.  Autonomous Smartdesk Pro
These days, office furniture is all about ergonomics and maintaining the right posture while you work. With an Autonomous SmartDesk Pro as a Christmas gift to your family members, you will show that their health is something you value as much as your own. 
18.  Autonomous Power Outlet
Do you know how useful a simple thing like a desk power outlet can be? It's one of those things that we use every single day without really putting much thought into how much easier they make our lives to be. Get a great power outlet today, from Autonomous. 
19.  WalkingPad Foldable Walking Treadmill
How many people do you know who own a foldable running treadmill? Probably not that many! That is why this would be a great gift for your loved ones. Give them something they will love to show off to all of their friends. 
20.  WalkingPad Double-fold Walk-run Treadmill
In most cases, home gym equipment comes at a premium and is considered an exorbitant gift to give your family members during the holidays. However, if you take advantage of the great sales and promotions being offered by Autonomous, you can get a WalkingPad Double-fold Walk-run Treadmill this holiday at a ridiculously low price, so hurry now!
21.  WalkingPad Foldable Walking Treadmill C2
Exercise is one of the most important things to invest in, especially when one lives a sedentary lifestyle. However, what is one to do if they do not have the space to install large treadmills in their home? Rather than simply accept being in poor health, why not buy your family a Foldable Walking Treadmill C2 from WalkingPad? 
22.  WalkingPad Foldable Walk-run Treadmill R2
Do you need something a little more robust and durable than the other foldable treadmills in the market today? The Foldable Walk-run Treadmill R2 is not only convenient and portable but can also withstand any amount of exercise you can throw at it.
23. Smart Home Control System
We are living in the age of technology and a smart home control system is something anyone would love to have. If you have pockets that are deep enough for it and you are looking for something that will knock your family off its feet, invest in this grand gift for Christmas. With just the touch of a button, you will be able to control the lights, blinds, fireplace, and even the entertainment system!
24.  Autonomous Wrist Rests
Some of the best desk accessories that you can ever buy are the simplest of things. Take these wrist rests from Autonomous, for example. You might think you do not need them until you start suffering from carpal tunnel syndrome. If you have a family member who is always working on the computer, get them a pair of wrist rests today!
25.  Wireless Power Bank
Is your family into gadgets and technology? If you are looking for great gift ideas for the family at Christmas, a simple wireless power bank can be a big hit this holiday. It's a gift they can use and one that will not end up gathering dust on the shelf somewhere. As far as thoughtful gifts go, this one from Autonomous is one of the best.
26. Adjustable Laptop Tray
Simply moving the level of your laptop up and down can save you years of back problems in the future. This adjustable laptop tray is one of the best Xmas family gift ideas you can come up with for your working family members. It's affordable and small enough to carry around. Get it today at Autonomous!
27.  Christmas Village Décor
Nothing says Christmas time like a lovely cubicle Christmas house! Even long after Christmas Day has come and gone, these cute little decorations can still be seen in rooms across the country. Get a memorable one for your family this holiday.
28.  Christmas Memory Banner
When it comes to truly sentimental Christmas ideas, you can't ever go wrong with a Christmas memory banner. Those precious family photos we take when everyone is together are among some of our most prized possessions. With a Christmas memory banner, your family will have a place to put them all up and appreciate the gift of having a family. 
29.  Cubicle Chimney
A great way to improve the Christmas spirit is to brighten up the place with some well-thought-out Christmas decorations. This cubicle chimney is easy to make with just a few items such as boxes and nails. Once you have it all set up, you will have a great place to hang your socks and wait for Santa to come to drop off a few special presents for the kids.
30.  Warm and Cozy Christmas Hearth
What more could you want than enjoying some eggnog with the family while sitting around a warm fire? Get your loved ones a cozy Christmas heart where you can spend the cold holiday evenings in each other's company. 
31.  Cute Christmas Train
This is not just a gift for the kids. If you are looking for Xmas family gift ideas, this cute Christmas train will be a perfect present for both young and old. It's affordable, great-looking, and adds a bit of Christmas cheer to any room.
Final Word
Sometimes, when looking for the perfect holiday gift for the family, we are guilty of overthinking and not paying attention to the simple things that our family needs. The best gift ideas for your family at Christmas are usually right in front of you.  
With the 30+ great ideas from Autonomous we have discussed in this article, you should be able to find some inspiration to help you pick the perfect Xmas gift this holiday season!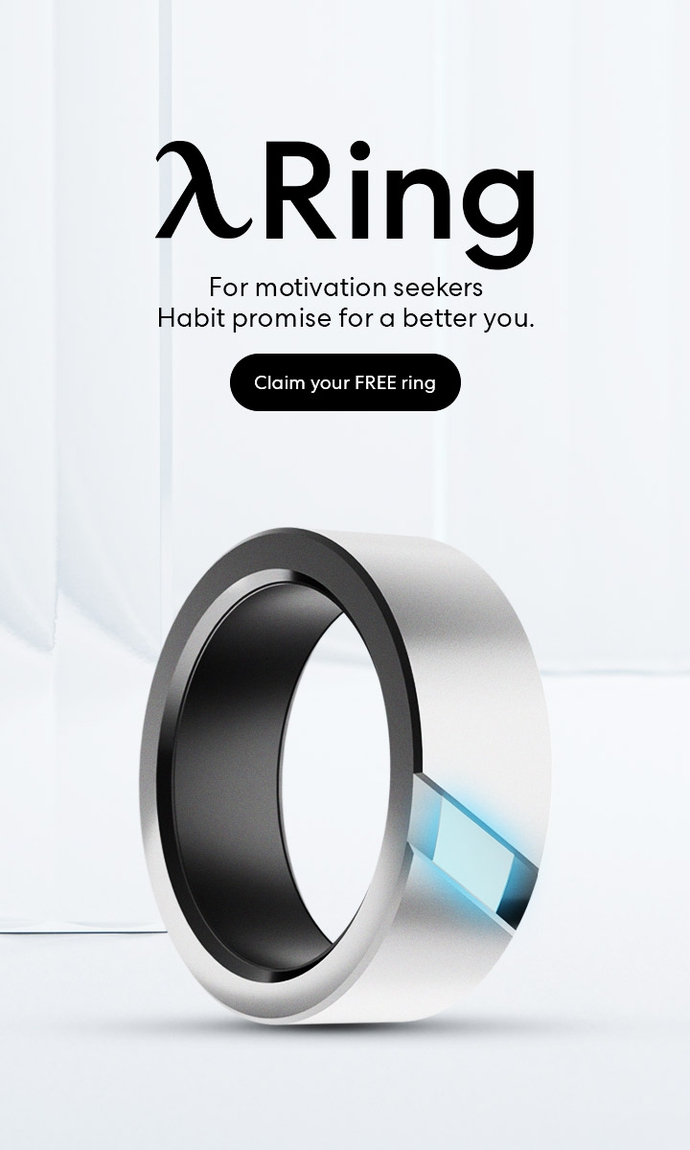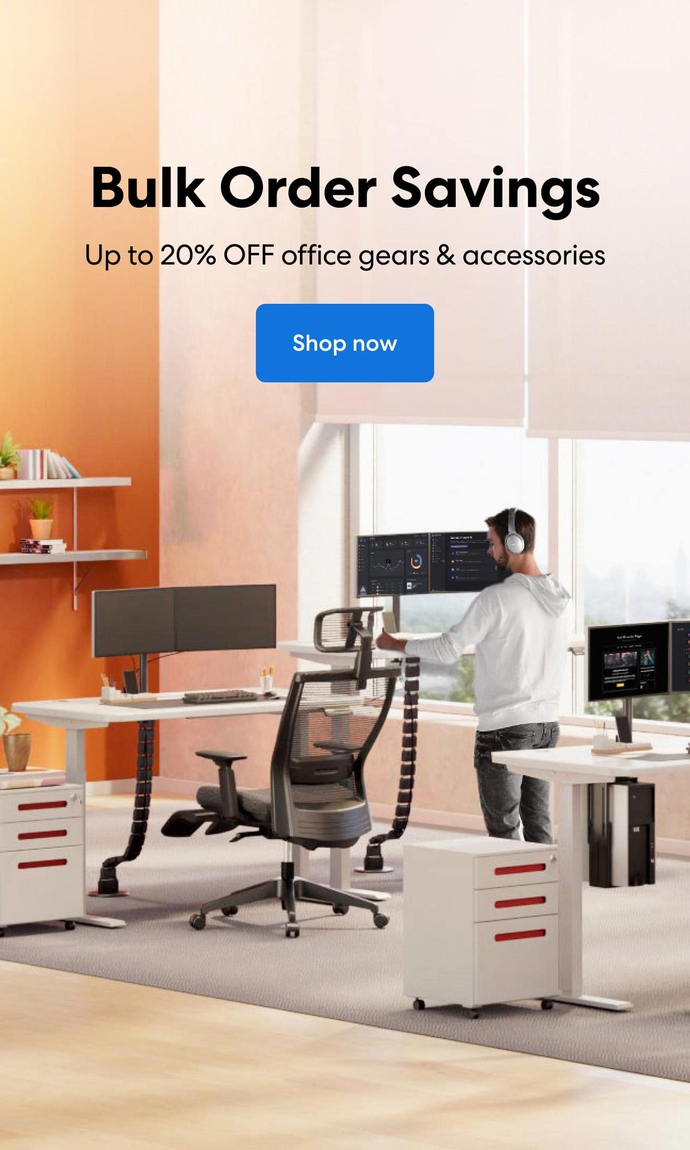 Subcribe newsletter and get $100 OFF.
Receive product updates, special offers, ergo tips, and inspiration form our team.