As much as adults need work areas, children need their own spaces too. As little as they are, they need to be in a functional, yet fun area that can boost their creativity and develop good study habits for the future.
Remember that they get tons of homework to do, and they may also have tablets and computers that they use. When choosing a small desk for kids' room, there are some considerations that you must make as a parent who wants the best for your child. 
The size, features, style, function, comfort level, accommodation potential, and maintenance needs are all important thinking points when choosing a small child's desk. Additionally, the desk needs to go well with the chair that you choose.
You might be thinking, "why does my child need an ergonomic chair?" Well, ergonomic chairs were not only created for adults and office workers. Additionally, healthy workstation choices do not have an age barrier.
An ergonomic chair for children and kids' standing desk options are not too hard to find if you know where to look.
Considerations for Selecting the Right Desk for Your Children
A modern workspace with a small desk for kids' room must be properly designed, comfortable, ergonomic, and welcoming. It should provide several benefits, such as healthy seating positions and energy building. Now it is time to take a deeper look at the essential factors in choosing a kids' desk for small spaces.
Size
Choosing the right desk size for your child must be carefully thought out because you not only need to consider the limited space inside the room, but also the suitability as the child grows.
You also want to be thinking about easy access when you are not around to help. Therefore, you must make sure that both the children desk for small space and chair fit your child's body and are safe with no sharp edges and corners.
If you want a proper and sturdy desk, you might need to select one that is about 55 inches wide, as there must be roughly 20 additional inches for writing, drawing, and a laptop area. This is an average, so feel free to make things more precise based on the real conditions.
To decide the height of the small computer desk for kids, you might need to think about the chair too. The child's feet must rest on the ground comfortably, and the knee angle must be roughly 90 degrees. If the child's elbows rest comfortably on the desk while all this is true, then you have found yourself the perfect-sized desk and chair for your child.
Naturally, height-adjustable desks for small spaces for kids give you some wiggle room, so they are also a good idea. 
Functionality
There is no need for staplers and file trays since a child is the one that is using the desk. The child's desk area ought to be a place for happy studying and drawing, which is free from clutter and is easy to use.
The adjustability feature mentioned above is a good idea functionally, too, since you want your child to get into the sit-stand session habit before it is too late.
Space
Measure the space you have available so you do not end up with a unit that is too big. This is especially crucial if the children desk for small space is going to be inside a child's bedroom.
Whether the child is sitting or standing at the desk, there must be some amount of wiggle room and enough space to fit the chair base comfortably. Your child should never feel confined, so the more free space there is in the room, the better. 
Storage and Usability
A big win is small desks for kids' rooms that have compartments, drawers, and shelves where children can store their belongings. Again, you do not need the same kind of storage that regular desks have, but having something is better than nothing. You could even buy a separate small filing cabinet if the desk has no drawers built in.
Not only are children appreciative of having their very own space, but they also learn the importance of putting things away in the right places and taking care of personal items.
The desk drawers must glide easily but still operate when full, and the hardware must be safe and easily manipulated.
Small child's desk must be sturdy and strong enough to withstand shakes or other more imposing disturbances.
If you are concerned about your child outgrowing the desk, this is another area where an ergonomic standing desk that is height adjustable would come in handy.
Making the Furniture Fit
The fit here does not speak to the desks' physical placement. When getting children's desks or chairs, ensure you incorporate their likes, interests, and tastes. They relish having a voice in decisions that affect them, so they may wish to customize and decorate the desk's surface area with posters of their favorite movie or cartoon characters, artists, and books.
They may also have custom drawings and other artsy stuff they created to decorate their areas. Why not let them? Children are much more likely to feel happy and work better when their workstations match their personality and style. 
Material and Finish
Wood is one of the most popular materials in the desk world, especially small desks for kids' rooms. It has a classic appeal, yet is timeless, versatile, and durable. Still, you would be surprised by the wide range of materials that are available for children's desk designs. These include wicker, metal, and laminates.
Laminated options offer a huge catalog of colors and a nice waterproof surface. This is an excellent feature, as children are prone to have accidents and spillovers. If you are aiming for a more extraordinary look, metal and wicker can work.
However, do not forget that you must try to protect the tops from wear and tear. A clear plastic cut can be used for this purpose.
Why Your Child Needs an Ergonomic Desk
As soon as the child starts schooling, there are merits to an ergonomic space that consists of the right desk and chair duo. The principle is the same as if you were to get yourself a children desk for small space in terms of productivity, energy, efficiency, etc. The small desks for kids' room must fit your child's structure and anatomy to ensure the greatest possible comfort level. 
You want to promote proper posture as it is known to increase productivity, which is imperative for encouraging healthy habits in children. 
Consider the distance your child is from the computer screen, the positions of the wrists as typing is happening, and the posture when sitting. You do not want your child to develop chronic back pains and complications. While it is true that this is much less likely to happen during childhood, you want to instill best practices as early as possible. So, this is where you get to teach the importance of a comfortable workstation.
You also contribute to the child's sense of independence and inclusion, which can do wonders for mental growth and overall appreciation. Children often feel left out and this is one area in which you can avoid such an outcome.
Small desks for kids' rooms that tilt tend to be wonderful choices for children. This minimizes the child's natural tendency to lean forward whenever studying, writing, or drawing because it permits the material or device to be brought closer. No matter how much you advise your children not to, they are always tempted to hunch their backs.
You can opt for an angled desk as well, which is where the tilt is more of a "set in stone" quality of the desk. An angled desk also facilitates better positioning of the child's arms and hands for some tasks that require fine motor skills, such as writing and drawing. 
With an ergonomic desk, children can completely rest their wrists and arms on the desk, while mitigating back pain, minimizing any strain on the neck and shoulder muscles. It also helps them with flexing their wrists properly and promotes a better grasp of pencils or markers when writing.
Adjustable Desk for Small Space Requirements
As much as adults, children need a work area - remember the piles of homework and all those hours spent staring at the ceiling - not to mention that computers now take up even more space. The children's desk for a small space is similar to that of adults, but some differences need to be considered.
Start by adjusting the small child's desk size to accommodate your child's smaller stature. After that, consider the desk's style and function. Is it appealing? Is it likely that your child will be motivated to complete their homework? Considering the desk user's needs and a few simple factors should make choosing a children desk for small space room very easy.
As with purchasing a desk for yourself, the principle is the same. Children should be seated at a desk that fits their anatomy to not feel squashed or hunched over a screen. Instilling healthy habits into your kids through good posture and comfort has increased productivity. Consider your children's distance from the screen, the position of their wrists when they type, and whether or not they sit in a comfortable position in the chair.
Small desks for a kid's room come in a multitude of varieties. For example, you may wish to review some small corner desk ideas if you are looking to capitalize as best as possible on a corner space that may be empty.
Whatever the situation is, you must be physically and financially able to accommodate this additional piece of furniture. Once you can, your child can freely dive into many activities, such as painting, drawing, cutting, gluing, and painting to more serious, technical homework. 
The right children desk for small space offers a generous amount of tabletop real estate and is specially designed to help your children along. Though the desk may look small, it should be more than enough for your child if you choose the right one.
Ensure there is plenty of space to store stationery, paper, books, art, and craft items, so that your kids can get to work at any time. 
1. Autonomous SmartDesk Core (Home Office)
The Autonomous SmartDesk Core can be used for your little one. Note, however, that while it is not going to take your whole room, it is one of Autonomous' adult models. It is a good choice for bonding reasons too since you can go through the assembly with the child. This standing desk has so many health benefits you are very unlikely to feel any form of regret about your purchase.
It is customizable, which is good for the little one who wants to have a word in the setup process. Additionally, it fits seamlessly into any small room without causing the space to feel crowded or cluttered.
The composition is solid, thanks to the heavy-duty steel frame. The smooth dual-motor lifting just makes it better. It is designed to boost the user's productivity and energy levels while contributing to comfort and increased energy. This is a great way to start your youngster off in the ergonomic world.
2. Autonomous SmartDesk Corner
If you are looking to optimize space while still being practical, then SmartDesk Corner is the one you have been looking for. Some spaces are just not built for large desks to fit comfortably and be functional. So, here is the desk that lets you improvise.
To make proper use of a small space, you can opt to install an L-shaped desk right against a corner. It is a foolproof way to bring a lot of tabletop space to a room without changing its available functional space much.
This is another design for adults, but you could get it for your child with no issues. The triple motor system can quietly assist the base to lift over 400 pounds. It is very unlikely for your child to have anything even close to that heavy.
Additionally, you have the choice of choosing where the long and short sides go during assembly because the design is not static. Allow your child to choose from standard table top and base color combinations or customize things as needed based on the options provided.
3. Autonomous SmartDesk Junior
Here is Autonomous' design aimed exclusively at the little ones. It does not have a large space requirement, which is simply perfect. Additionally, it is completely height adjustable and suits children ages 5 years and up.
The beautiful children desk for small space can help young ones improve their focus levels by engaging their instinct to be active. It also supports healthy work or study habits for the future. 
The SmartDesk Junior was built on the same robust frame as the adult desks. It is easy to assemble and comes in several colors, such as pink, red, and blue. The unit is made from MDF and natural wood and is certified to be safe for kids. 
There is an incredible lifting capacity of 270 pounds, which is a lot for a child's requirements. Finally, pegboard and many other accessories such as shelves, trays, and hooks complete the package.
You cannot argue against a design that appeals to both needs and wants that a child could potentially have when using an ergonomic workspace.
4. Autonomous Compact Desk by Timotion: Basic Keypad
This desk is built to last with a small children's desk, a sturdy frame, and a minimalistic aesthetic. The desk can be adjusted from 27" to 45", making it ideal for people of almost any height. The sturdy steel frame of the small computer desk for kids with a column allows you to lift to 270 lbs with ease. You'll also appreciate the power of the dual electric motors on this Autonomous x Timotion small standing desk.
It is small enough for your most essential office tools yet spacious enough to fit into any home or office space. With accreditations such as UL508 and SAA and many other stringent international quality certifications, we ensure our products are built with the highest quality.
5. Autonomous Compact Desk by Wistopht: Programmable Keypad
Create an ergonomic work environment even in small spaces with the Compact Autonomous x Wistopht small office standing desk. You can use this powerful standing desk in either a minimal or fully loaded configuration for your office.
It fits seamlessly into any existing workspace because of its compact design and minimalist aesthetic. The tabletop measures 47"L x 28"W x 1"H, which provides ample workspace. Thanks to a solid SPCC cold steel coating, it is designed to handle a heavy 265 lbs of work gear and years of daily use. With a barely audible 50 dB, the dual-motor is powerful but whisper-quiet.
Your housemates or coworkers will not be disturbed when you change from sitting to standing. Up to four height presets can be easily programmed using the 7-key control pad. With the Compact Desk, you can sit or stand as you prefer.
6. Happen Compact Desk for Autonomous
With its premium teak wood laminate finish and ergonomic features, this standing Pillar desk can be assembled with no tools in just 2 minutes. It comes in white or a natural teak wood finish and boasts a patented compact design. Any home workspace would benefit from this beautiful and functional piece.
A dual electric motor makes switching from sitting to standing easy throughout the day. At 1.5 inches per second, the adjustable desk for kids can be raised to 47" and lowered to 27". The premium laminate tabletop has an integrated keypad with four programmable height settings. You can keep your workspace tidy with a cable management groove.
7. Nubi 1 Drawer Pedestal Desk
The Nubi 1 Drawer Pedestal Desk is ideal for older kids who no longer need bright colors and flashy accessories. It's stylish and subtle in a very grown-up way that may encourage your kids to get serious about their work. You will receive four shelves (two behind a door), a deep drawer, and a wide top shelf with this unit.
One of the best children's desk heights of 2022 is this children's desk for a small space, with a lot of space underneath the desk and on top, due to its flexibility and form. Nonetheless, it will require two people to assemble, and you should check its dimensions carefully - it might be a bit larger and bulkier than you expected.
8. Costway Kids Desk and Chair Set
In a compact, brilliant design with a chair, the Costway Kids Desk is clearly aimed at parents with younger children, but your little one will benefit from it for many years to come - and if grey isn't their cup of tea, it's also available in much more vibrant pink.
For a child who wants to work from home, this is the perfect setup - both chair and desk are height adjustable, and the desk can tilt if necessary. The light and compact design of the device makes it easy to move around the room or house when needed.
Below the desk, a pull-out drawer offers plenty of storage space for books, pens, and other supplies, and a handy hook on the side can be used to hang a school bag. The matching chair has been built the same way, designed with good posture in mind.
9. Fleming Children's Study Desk
We like this Fleming Children's Study Desk a lot. Like the stylish and comfortable design, as well as the two drawers that provide ample space for your kids to study. It has even got a pen holder attached to the back of the desk too.
As you can see, the Fleming desk has a lot going for it – and no matter how the room is arranged, there is probably enough room inside for it. In addition to the hidden compartment with a lid, there's a tiny space built into the central part of the box.
The top part of this children's desk for a small space is made of sturdy MDF, and the legs are made of birch; we think this would be a worthwhile addition to your shortlist of the best desks for kids. According to the manufacturer, children aged 5 years and older should use this product.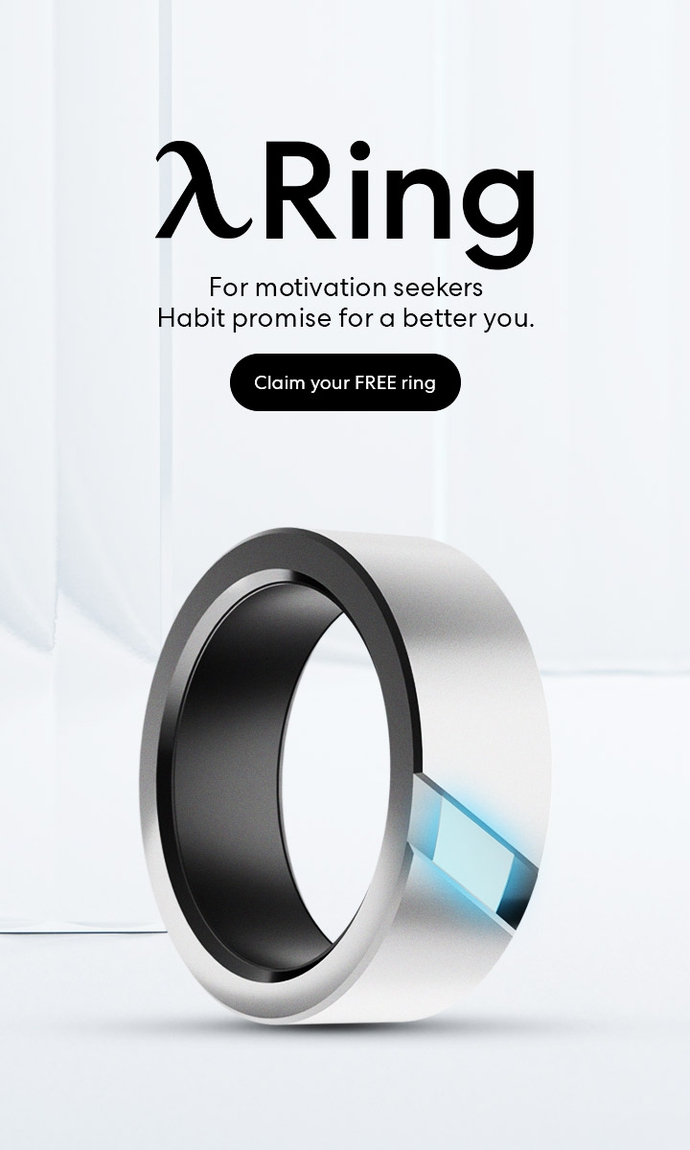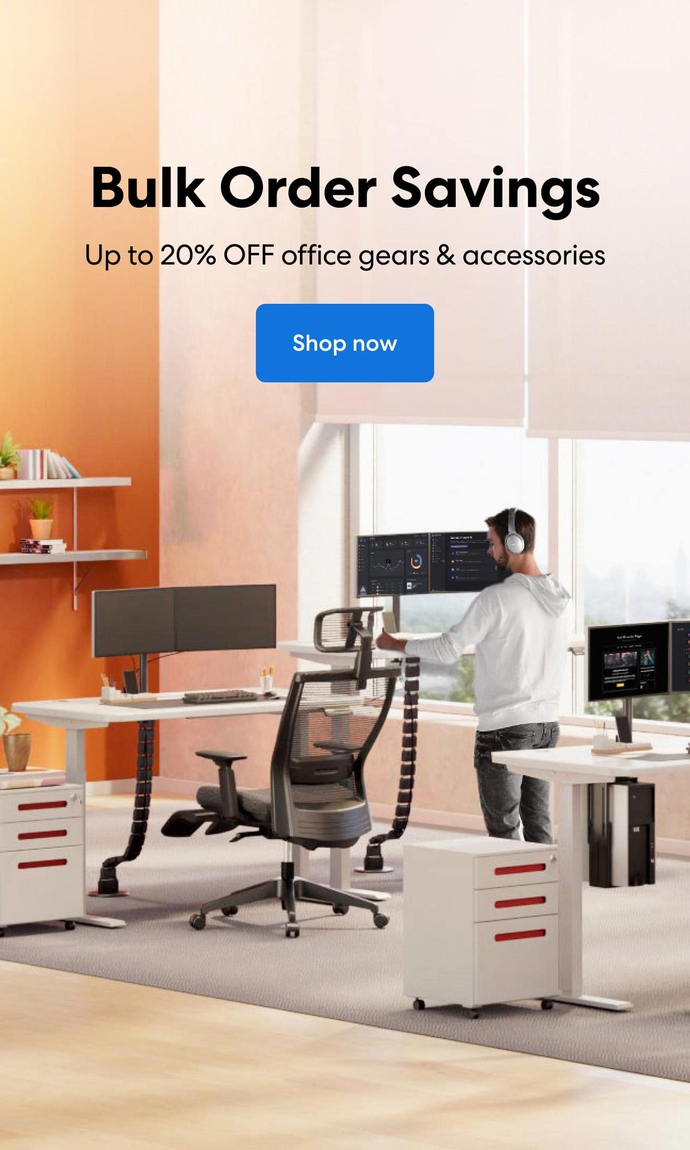 Subcribe newsletter and get $100 OFF.
Receive product updates, special offers, ergo tips, and inspiration form our team.