A simple gesture can go a long way for that special someone in your life. Due to the digital age we live in, there are so many high-tech and cutting-edge devices that serve as the perfect gift for big celebrations and life events. 
The best tech accessories for women are thoughtful and unique, so here are the top 30 gadgets of 2023 for the tech-savvy woman in your life.
Top Gadgets for Women
1.  Autonomous LED Desk Lamp
The LED desk lamp from Autonomous is an attachable light source with a minimal design and four color modes. Among other tech gifts for women, this is a great choice, as it easily fits into any tech office design. Plus, there is a five-mode brightness scale, so she can get the perfect amount of light every time. 
2. Pixio Monitor PXC325
New computer monitors are an excellent pick for unique gadgets for women. This curved gaming monitor comes with a 31.5-inch curved display and an eye-saver mode, so she can comfortably game for as long as she wants. The screen features a crisp and clear presentation for the optimal gaming experience. 
3. R-Go-Tools Bluetooth Vertical Ergonomic Mouse, Red, Rechargeable
Office electronics for women are also great gift ideas. This red Bluetooth mouse from R-Go-Tools is perfect for the woman who works on the go. Not only is the mouse virtually cordless, but it has an ergonomic shape so that its user stabilizes her wrist and can prevent joint pain commonly associated with the use of office products. This device is available for both left- and right-handed people. 
4. TREBLAB X1 – True Wireless Earbuds with IPX4
Let's face it—the advancement of technology has meant fewer and fewer gadgets with cords. Now that we have wireless earbuds, working out has become less of a hassle. These TREBLAB earbuds are high-quality and could be the perfect gift. Containing touch controls and IPX4 waterproofing, the True Wireless Earbuds maximize comfort and can last for years and years. 
5. Mount-It! Triple Monitor Arm
The Mount-It! triple monitor stand is the perfect high-quality addition to any office space. With the strength to hold up to 46 pounds, the monitor stand helps free up space in any office. 
It also has full-motion capabilities, making it fully adjustable for the right monitor angle, and holds up to three screens. As one of the coolest and most space-efficient tech gadgets for women in 2023, you can be sure that your special someone can make the most of this unique gift. 
6. Lexon Wireless Power Bank
The durable and elegant design of this smart power bank makes it perfect for any working woman who relies on her electronic devices. It works with Laxon USB-A or USB-C cables and has a 5000 mAh capacity. 
As a result, the user of this Lexon power bank can charge up their devices efficiently. Plus, it has a cooling system that dissipates heat so that the devices do not overheat, which can be a problem with other chargers. 
7. Deskr CanyonCaps
Being efficient in the office sometimes requires the right tech gadgets for women. The CanyonCaps is a unique gift for her as the keyboard caps are compatible with Cherry MX Switches and MX Switches. 
They feature a beautiful design that is fun to look at and can be exciting to use—leading to better productivity. Though an uncommon gift, the Deskr CanyonCaps show significant thought for your one-of-a-kind woman. 
8. Uncaged Ergonomics KM1 Wireless Keyboard and Mouse: Smooth Typing Keys
Upgrade any desk on a budget with the KM1 Wireless Keyboard and Mouse. It comes in five different colors so that you can pick the perfect one for your special someone. 
The keyboard keys provide a satisfyingly smooth typing experience, and the sleek design fits any office space design. It's one of the best gadgets for her! 
9. Mount-It! Under Desk Computer Mount
Some computers have bulky CPU towers that can get in the way. The Mount-It! Under Desk Mount conveniently holds your CPU tower off the ground and closer to its connected monitor for better internet quality. 
It also holds the device off the ground for more space. What's more, the mount is easy to install, as it requires only four screws for a secure attachment. They also have anti-theft features. You can be more confident in your installation. 
10. Moshi Otto Q Wireless Charging Pad
The sleek and comfortable design of the Moshi Otto Q Charging Pad makes it one of the best tech gifts for women. It has a soft silicone surface that perfectly holds your phone while it charges and prevents slippage. 
Moreover, the USB connection allows you to quickly charge up the device before connecting your phone. As a result, any woman can conveniently charge her phone by simply placing her phone on the pad.
11. Lexon Oblio Wireless Charger with UV Light Sanitizer
This Lexon Oblio wireless charging station not only adds power to your cell phone but also removes any germs and bacteria that the device collects—at the same time! The unique design of the charger covers up your screen so that you can decrease screen time and focus on other important things. 
12. Hidrate Spark Smart Water Bottle
If drinking water is a daily struggle for your special someone, look no further than this high-tech water bottle. It helps log water intake and keeps you on track to reaching your intake goals. BPA-free and with a silicone grip, this water bottle uses light to notify you to drink water and have fun at the same time. 
13. HigherDOSE Infrared Sauna Blanket
If you're looking for a little relaxation, this infrared sauna blanket is one of the best gadgets for her in 2023. It helps to detoxify the body all while leaving you with glowing skin. 
Plus, it is more affordable than regular trips to the sauna. Instead, bring the sauna to your home! 
14. EDUP HOME 3D LED Wall Clock with Remote Control
Another unique and thoughtful gift is this LED wall clock which pleasingly displays the time using light. It comes in a 9.7-inch version as well as a 15-inch version for the perfect addition to any room in the house. 
Control the lighting controls from the comfort of a remote—there's no need to get up and manually switch the display. The clock can remain at one solid color at a time or carousel through six colors. 
15. PhoneSoap Phone Sanitizer
Since we take our phones almost everywhere, they become a vessel for outside germs coming inside your home or living space. 
Get this phone sanitizer for the special woman in your life so they can conveniently remove the germs off their mobile device. It comes in six colors and uses UV technology to rid pesky bacteria from residing on screen surfaces. 
16. Fitiger Health Fitness Tracker Smart Ring
Fitness trackers are great gadgets for her in 2023 as they can aid women in their fitness journey and, overall, provide a summary of their health. 
The Fitiger ring comes in three sizes. It simply fits around your finger to track data, such as heart rate, blood oxygen levels, and sleep detection. 
This device simply connects to an app so that your special woman can easily review her health data at the end of the day. 
17. Ember Temperature Smart Mug
The Ember Temperature Smart Mug helps control the heat for up to 90 minutes! Therefore, it's perfect for coffee, tea, and other hot drinks to stay warmer longer. 
It can be controlled via an app so that the user can customize the heat settings and receive notifications from the mug itself. Coming in three colors, the smart mug has a long-lasting battery that stays warm throughout the morning. 
18. WAITIEE Wireless Charger 3-in-1
If you're looking for a great gift for the ultra-tech-savvy woman in your life, consider a 3-in-1 charger like this one from WAITIEE. It comes in five colors and can charge up to three devices, including a cell phone, smartwatch, and wireless earbuds. It is perfectly designed to hold your devices without slippage and contains lighting that makes you aware of device connection.
19. Rocketbook Smart Reusable Notebook
This Rocketbook Reusable Notebook is another great option for the planning woman who goes through many notepads. The user can easily take notes, and the notebook converts them digitally so that everything gets stored for later use. 
As a result, any planner who likes to take hand-written notes can do so on this smart notebook. After it saves the writing, wipe it away and write some more! 
20. NEZZOE Touch Screen Vanity Mirror
Using LED lights, this smart mirror is perfect for makeup, skincare, and much more. The battery allows for up to 250 minutes of use before requiring a charge. Easily dim the lighting to the perfect setting and for the right reflection. Plus, it is adjustable so that the user gets the right angle every time. 
21. Meer Mini Projector
This mini projector is perfectly affordable and is one of the most unique electronics for women in 2023. It stores perfectly in a bag so that your special someone can project their screen on the go. It conveniently connects to smartphones, tablets, and laptops using an HDMI connection. 
22. Furbo 360-degree Dog Camera
It's perfect for dog owners, as this 360-degree dog camera provides high-quality HD vision right within your home. You can check on your pets with zooming and rotating capabilities. This device even tosses treats to your dog if it needs a distraction or reward from afar. 
23. JBL Flip 5 Waterproof Portable Bluetooth Speaker
This standard Bluetooth speaker comes in almost 20 colors, perfectly individualized for your gift receiver. It works both indoors and outdoors and is battery-powered, so you don't have to worry about pesky cords. Plus, the speaker is waterproof and can connect to multiple devices in party mode. 
24. Garmin Dash Cam Mini 2
This small dash cam is about the size of a car key, meaning it discreetly resides on the dash of your car without suspicion. 
You get 140-degree angles of vision and voice control, so you don't have to worry about pressing buttons. Use the app to easily view what the camera captures and enhance your car's safety. 
25. FRAMEO Smart Wi-Fi Digital Photo Frame
Digital picture frames make excellent gifting gadgets for women in 2023. This frame from FRAMEO is a little over 10 inches and has a high resolution for the perfect view of your cherished memories. 
It can fit perfectly in any space—the detachable stand means the frame can be mounted on the wall. Plus, the touch screen makes use of this gadget simpler, meaning you can spend more time enjoying your photos.
26. ANERIMIST Outdoor Bluetooth Speaker
If your special someone would like a more discreet Bluetooth experience, this is the perfect gadget to gift for her. Not only does it serve as a speaker, but it also has a built-in light. As a result, you can use this speaker to light up any nighttime outdoor parties and gatherings. 
27. Garmin Venu GPS Smartwatch
This smartwatch from Garmin has a touchscreen display that adjusts and fits perfectly on any wrist. It also doubles as a fitness tracker. When you receive notifications or use the built-in GPS, you can be sure it collects helpful health information, such as stress levels, sleep patterns, and heart rate. 
28. MUSICOZY Sleep Headphones
Do you want to find the perfect gift for restful sleep? That's what the MUSICOZY sleep mask delivers. The material is memory foam and comfortably conforms around the top of the head for ultimate relaxation. Additionally, it has a Bluetooth connection so that you can play music or white noise to help you fall asleep.   
29. Fujifilm Instax Mini Link 2
Another of the best tech gifts for women in 2023 includes this wireless photo printer that connects to your smartphone. 
As a result, you get beautifully printed photos in a vintage polaroid format. It is unique and makes taking photos much more fun. Plus, you don't have to worry about carrying around an expensive polaroid camera to take pictures. 
30. Kindle Paperwhite
The final apparatus to appear on our list of the best tech gadgets for women in 2023 is the Kindle Paperwhite. It is the perfect gift for any woman who loves to read but doesn't want to spend full price on print books. 
Moreover, it's waterproof, so you can take it wherever you go. The Kindle Paperwhite also uses warm light for comfortable visuals and comes in three different colors—making it the perfect gift! 
The Bottom Line
High-tech gadgets for women are the perfect gift for any celebration or special occasion. The technology industry has quickly developed in the past couple of decades and is expected to grow even more in the next. As a result, we live in one of the best times to gift quality gadgets and gizmos to the special people in our lives.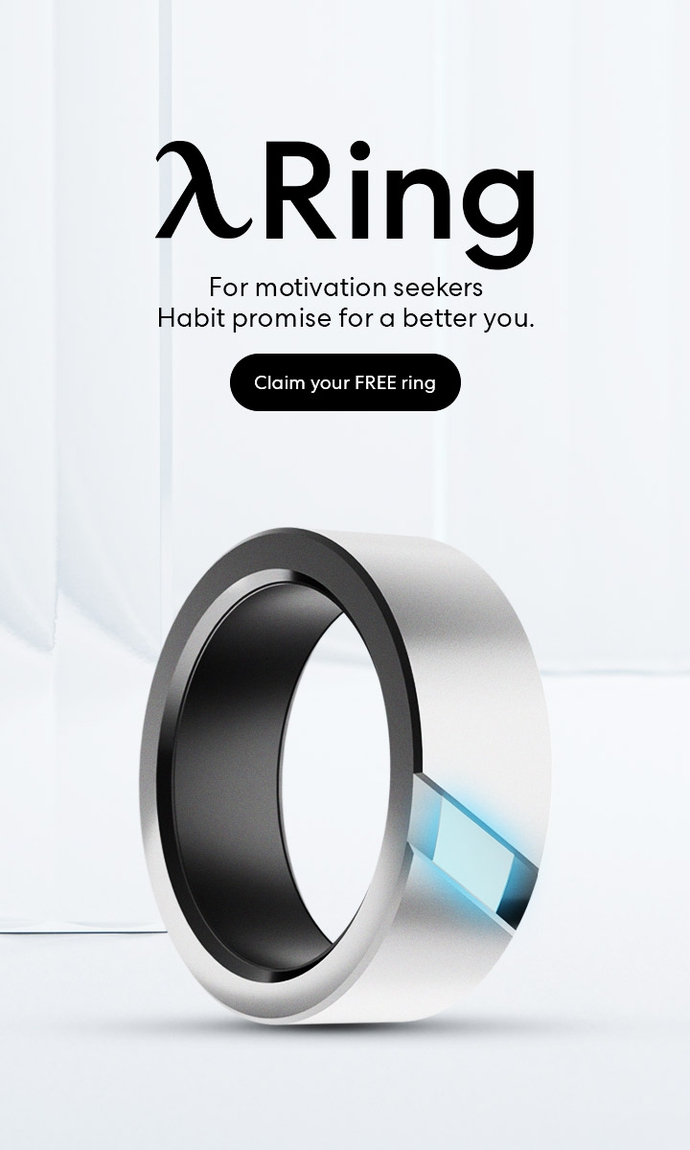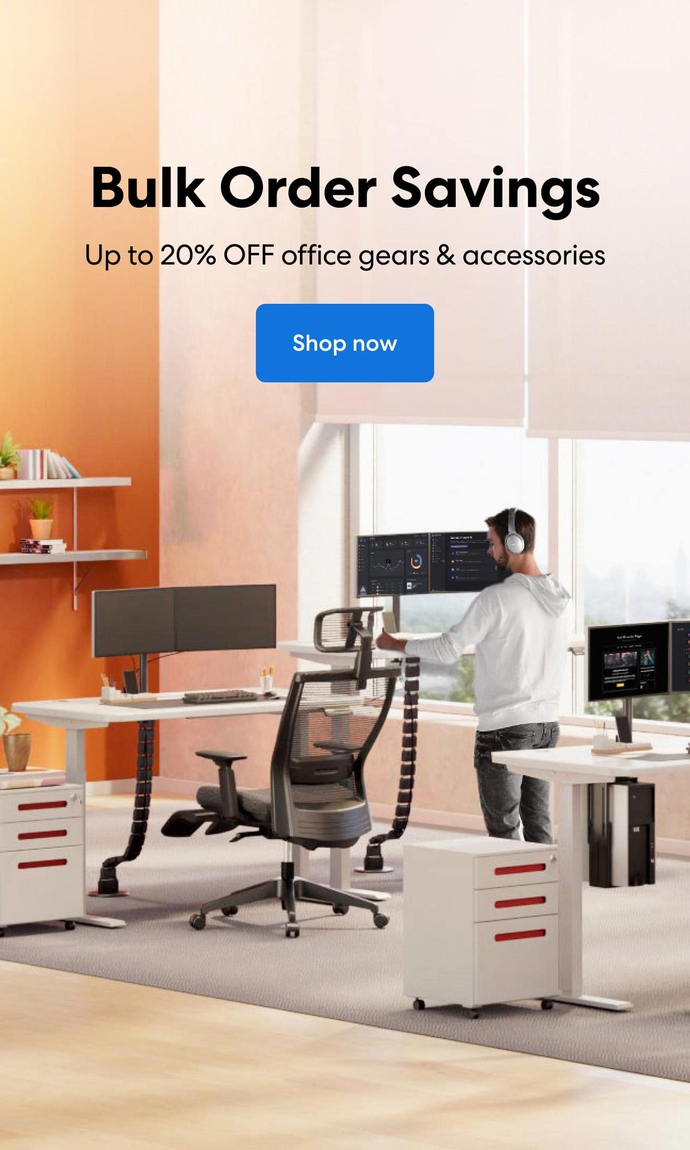 Subcribe newsletter and get $100 OFF.
Receive product updates, special offers, ergo tips, and inspiration form our team.