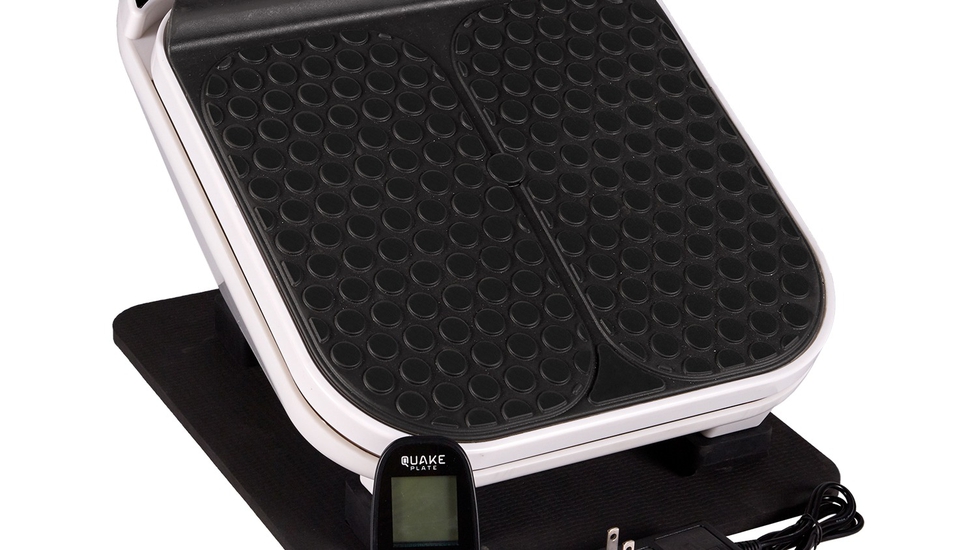 Pmt Foot Muscle Massager by Quake Plate High RPM Oscillating Deep Tissue Foot Massager
Buy now
Add to cart
FREE shipping Dec 01 - Dec 04. FREE 30-day returns.
Sold and shipped by PMT
CLINICAL GRADE QUAKE PLATE: Made of a heavy-duty metal frame and durable materials for a sturdy construction. Clinical grade quality for high power output and multiple uses. The Quake Plate is a 500-4000 RPM oscillating vibration plate that provides for a deep foot massage. RELAXATION WITH VIBRATIONS: Rest & relax as you enjoy the therapeutic benefits of Intense vibration massage. Treat yourself to vibration therapy following a bath, intense workout or after using your foot roller to loosen strained muscle tissue. HEALTH BENEFITS: Regain mobility and ease pain in the feet and lower extremities, drive deep tissue massage energy, relieve pain and relax the nerve, increase blood circulation and blood flow in the feet. Especially beneficial for peripheral neuropathy. 30 PROGRAMMABLE SETTING: Adjustable programs through the device or IR remote provides for ease of use. The full-sized oscillating Foot Pad includes an Arch-Bar and a pressure point targeting surface. It uses 30 different intensity settings to massage your feet and calves. Allow you to select a different intensity setting, depending on your preference. STABLE AND PORTABLE: Quake Plate is very stable which will keep your feet comfortable on all floor surfaces. The foot massager is lightweight enough to carry comfortably so you can use at home and in your office! It is very easy to fit in a bag and carry it anywhere if you want to leave the house.
• 1-year warranty
Can't make it to the spa for a foot massage or vibration therapy session? No problem. Take advantage of this personal vibrating massager to stay limber, agile and quick on your feet by means of deep tissue therapeutic vibration. Recommended for those with plantar fasciitis, restless leg syndrome and other conditions linked to podiatry matters, this deep tissue massaging plate can be programmed to drive up to 4,000 RPMs of vibrational energy. Relax, revive and revitalize your tired feet with ease. Other massagers might not pack a punch but this one does. With 30 levels of vibrating delight to choose from, the programmable vibration plate is the ultimate choice for relaxation and rejuvenation. Please note: The remote that comes with this device operates on IR, and should be pointed at the device in order to change the settings.
Deep dive into specs