Your bedroom is probably the most used room in your house, especially if you're a home office worker, as most of them use it for working and resting. In either case, it is only logical that you want a place that stands out and showcases your interests. Adding tech accessories is one of the best ways to achieve this. 
This is a collection of the 20 best cool things for your room that we gathered to help you create the most aesthetically pleasing place for working and living. Keep on reading to furnish your room in the best way possible.
Top Cool Things for Your Room
1. Autonomous SmartDesk Connect
It is a height-adjustable standing desk that is designed to improve productivity and reduce stress from sitting for long periods of time. The desk comes equipped with an AI-powered app that allows users to adjust the height of the desk, track their sitting and standing time, and set reminders to take breaks throughout the day.
It also features a built-in USB charger, wireless charging pad, and a cable management system to help keep cords organized. Overall, the Autonomous SmartDesk Connect is an innovative solution for those looking to improve their work setup and overall health while working.
2. Lamp Depot 3D Wi-Fi Holographic Projector: LED Display
Lamp Depot's fantastic 3D projector is made of 224 high-brightness LED light beads and features an ultra-high-density 224 LED rotational image that provides high-definition 3D visual effects. 
You can use TF cards and mobile phone APPs to upload content for the holographic fan display. Moreover, this holographic lamp is small enough to fit nearly anywhere and can be turned around and hung on walls. 
3. Autonomous Flow Board
Your energy, productivity, and muscle memory are all improved by our flow board. Flow encourages your muscles to always be in motion, whether standing or sitting. This cool thing for your room was created for multitaskers, so you can also exercise as you work. 
By enhancing circulation and blood flow, the footrest function lowers the hidden dangers of blood clots, varicose veins, and deep vein thrombosis brought on by extended durations of sitting. 
Flow relieves the stress on your spine caused by prolonged periods of sitting by promoting neutral foot placement and mild calf stretching. Moreover, it maximizes contact with your chair's lumbar support, establishing an ideal posture from the ground up. 
4. Gravastar War Zone Bluetooth Speaker
This passive bass radiator and dual speaker system provide truly amazing sound. In addition, its distinctive post-apocalyptic aesthetic caused by the handcrafted war-damaged finish can enhance any gaming setup you place it in. 
The durable zinc alloy sphere allows sound to reverberate clearly inside your room. Moreover, the triangular support structure's shock-absorbing design guarantees stability. 
This Gravastar speaker provides excellent clarity at fantastic levels, making it perfect for distortion-free, crystal-clear music. 
5. Lamp Depot Honeycomb Lights: Touch Sensitivity
This is one of the cool things for your room. It's easy and wonderful to use this modular wall light to improve your surroundings. Connect and manage the six modular tiles independently to create any pattern you can imagine. Each tile includes a built-in remote control, 13 fixed colors, timed functions, touch-sensor activation, three dynamic modes, and other features. 
6. Evapolar evaCHILL Portable Evaporative Air Cooler & Humidifier
Evapolar's evaCHILL cools and humidifies the air while capturing big dust particles in its cartridge material. This gadget is incredibly portable thanks to its convenient handle, four fan settings, and a single button. It is such a cool thing to have in your room.
It effectively reduces the temperature in your personal space by 9 to 25 degrees Fahrenheit, making it the perfect answer for hot, dry regions. Unlike air conditioners, evaCHILL uses no chemicals; instead, the temperature reduction is caused by water evaporation. 
The device's cartridge is filled with a natural material made from basalt. Unlike cellulose, it is durable and constantly hygienic, so it doesn't need to be cleaned. 
7. Gingko Design Smart Book Light: Large
The linen fabric of the Smart Book Light series adds fresh materials to Ginko's selection of Smart Book Lights, and it's unquestionably an excellent addition to any house. 
When closed, this Smart Book Light looks like a real linen notebook. Nonetheless, when it is opened, it becomes a sculpture that emits warm white LED light through its pages to create a beautiful illumination. 
With the help of skillfully hidden magnets, the stunning, delicate design can be opened in all directions. The gorgeous pages are delicate to the touch and are water and tear-resistant. 
8. Lamp Depot Trigon Pyramid Lamp
This is one of the cool things to have in your room. This Trigon Lamp is a striking modern art item for your room that will be a fantastic focal point and conversation starter. This LED table lamp adds a unique and creative touch to your space while producing a nice ambient glow. 
9. Cloud Nine ErgoTKL Split Mechanical Keyboard
With the help of this small, ergonomic mechanical keyboard, you can modify the split, angle, and tilt in countless ways to suit your preferred typing posture. 
Your hands are kept at a comfortable distance apart by the ErgoTKL. Moreover, it maintains your wrists' natural inward tilt with 7° of built-in tilting. 
Additionally, you'll always have palm support thanks to its forward tilt of 0°, 4°, or 7°, whether you spend the day sitting, standing, or switching between the two positions.
Its integrated commands will increase your productivity. Alternatively, you can use the app to program unique commands. It also has an additional set of "M" keycaps for specialized assignments. 
10. Vogduo VogDUO 3-in-1 Magnetic Wireless Charger
During the COVID-19 pandemic, finding peace of mind became more vital than ever; making a more individualized and comfortable atmosphere for a better existence also became a main priority. The VogDUO wireless charging station improves the environment in your office and other locations while increasing your workflow and user experience from every perspective. 
This essential device has scratch-resistant glass, magnetic iPhone and Apple Watch charging, and a handcrafted leather style. It gives you an elevated approach to a better life, no matter your bedroom's style and aesthetic; it is always a fantastic idea to optimize the living area with a gorgeous, elegant, always-ready wireless charging set for your next move.
11. BOLDR FARA Smart Energy Saving Desktop Heater
The BOLDR FARA Smart Energy Saving Desktop Heater is a small electric heater with a distinguishable appearance that sets a higher standard for adaptable home heaters and offers several smart and energy-saving features as additional options. 
Fara quickly and efficiently raises the temperature of your surroundings. Your heating experience is quickly upgraded to new levels of convenience and cost-effectiveness thanks to its smart app features and voice assistant connections. 
Moreover, Fara is made to blend in with any modern setting without losing performance. Its distinctive mix of premium components and hues produces an iconic style with cutting-edge functionality. 
12. Lexon Oblio Charger
This is a cool thing to put in your room. Did you realize that there are over 170,000 different species of germs on your smartphone? Laboratory testing has shown that Oblio's Advanced anti-bacterial UV light with ionizer technology can eliminate 99.9% of viruses, including H1N1. 
You can find wireless charging, a tasteful design, and UV sanitization in this Lexon Oblio wireless charging station. It is a gem of contemporary design, which makes for an excellent conversation starter, and quietly removes all dangerous viruses and germs from your mobile device. 
This piece comes from the artistic geniuses of the Paris-based Quaglio Simonelli Design Studio. Its artisanal skill and art deco lines create a surprising outcome.
13. Lamp Depot Tree of Life Table Lamp with Wireless Charger: With Speaker
This lamp's slick appearance and stunning aesthetics will immediately draw your eye. The lamp is much more than just a standard bedside light, as it also features a wireless charger and a Bluetooth speaker. 
All of these features are included in this tree of light lamp's small architectural structure. Moreover, the entire assembly is decorated with beautiful lights that mimic trees. Why don't you get this cool thing to put in your room now?
14. LumiCharge-Mini-7in1 Phone Charging Stand
This modern, all-in-one Apple wireless charger and study LED desk lamp provides fantastic desk lighting. It will keep your devices charged and available for long periods of use. 
The three-in-one, versatile wireless charging station saves space while offering up to 15w of quick charging. It is also great for reading, studying, and working because you can alter the three-color temperatures through a touch panel, and the adjustable brightness settings let you decide how much light you want. 
This cool gadget for your room is strong, environmentally friendly, and energy-efficient, with a lifespan of over 50,000 hours and use of at least 10 years. 
15. Corechair Classic: Ergonomic Active Sitting Chair
The CoreChair is a cutting-edge active sitting desk chair with exceptional ergonomics. A patented design encourages movement to strengthen the core. Your pelvis will be stabilized, and the shorter backrest will improve your posture. It is developed to make your life, work, and health better. 
CoreChair is a relaxing, ergonomic active-sitting chair created to ease back discomfort, encourage good posture while sitting, and stimulate activity.
16. Google New Gen Nest Hub
A smart assistant like the Google Nest Hub should be a priority in every house. It has been one of the most important household appliances for over two years, and thousands of people have used it. With it, you can watch YouTube videos, play music on Spotify, listen to the news, and operate smart lights. It is an all-purpose tool that can be really helpful. 
Although there are other options, such as the Amazon Echo Show, many people prefer Google when it comes to artificial intelligence. Its AI voice assistant has the latest technology, one of which is sleep detecting, intended to improve your sleep.
17. Graywind Smart Motorized Shades
Without question, this is among the cool gadgets for your room on the list. It makes your house look beautiful and greatly simplifies your life. The motorized Graywind blinds are the perfect fusion of form and purpose. You will finally get rid of the annoying cords that always seem to get in the way. Moreover, it features thermal insulation in terms of energy savings. Also, the device can be programmed to open and close the shades whenever you need it the most.
18. Levitating Plant Pot
The best levitating pot should be slim, lovely, and appealing to the eye. Nonetheless, it must also have enough room to accommodate several plants. The Levitating Plant Pot is a compact pot that will enhance the interior design of your house. Its visually appealing unique design stands out from various angles! This is attributed to the resin used to design it. 
Your pot is intended to last for a long time because the resin is a sturdy and durable substance. Additionally, it can be molded into unusual forms, which is why this pot is so visually appealing. The pot is suspended and rotated in the air by innovative magnet coils and sensors on the base. However, you must attach the device to a power source to turn on the magnets.
19. BedJet 3 Climate Comfort Sleep System for Bed
One of the leading causes of some people's difficulty falling asleep fast is the temperature of their bed. A quick solution may be to lower the air conditioner's temperature, but it isn't possible for everyone. What if your bed had a device that could heat and cool it when necessary? You can achieve it with the BedJet 3 climate comfort sleep system. The cool gadget for your room is so small it can fit under your bed. It can be quickly installed and, most importantly, is compatible with virtually all beddings. What a fantastic thing!
20. Yescom Smart Hexagon Lights
This is the last cool stuff to buy for your room in this list. 10 light blocks and a tabletop base make up this unusual Yescom LifeSmart DIY LED light kit. The Wi-Fi smart LED light kit includes 10 incredibly versatile wall mounting bases. With this tool, you can take advantage of the greatest aspects of do-it-yourself projects because it comes with 10 blocks to connect and create a custom form and pattern. You can use beautiful effects and create a sweet environment without hassle.
Bottom Line
Finding the perfect gadgets and cool stuff to buy for your room and home office can be difficult, especially when there are so many fantastic ones out there. This is why many people opt for a minimalist style, as they tend to get overwhelmed by all their possibilities when purchasing technological accessories. 
However, this is no excuse for missing out on fantastic features that will greatly simplify your life and create a cool office setup. Luckily, after reading this quick shopping guide, you will understand what you want in your home. We made sure to add gadgets that will suit nearly anyone but feel free to check out our store for more cool desk accessories.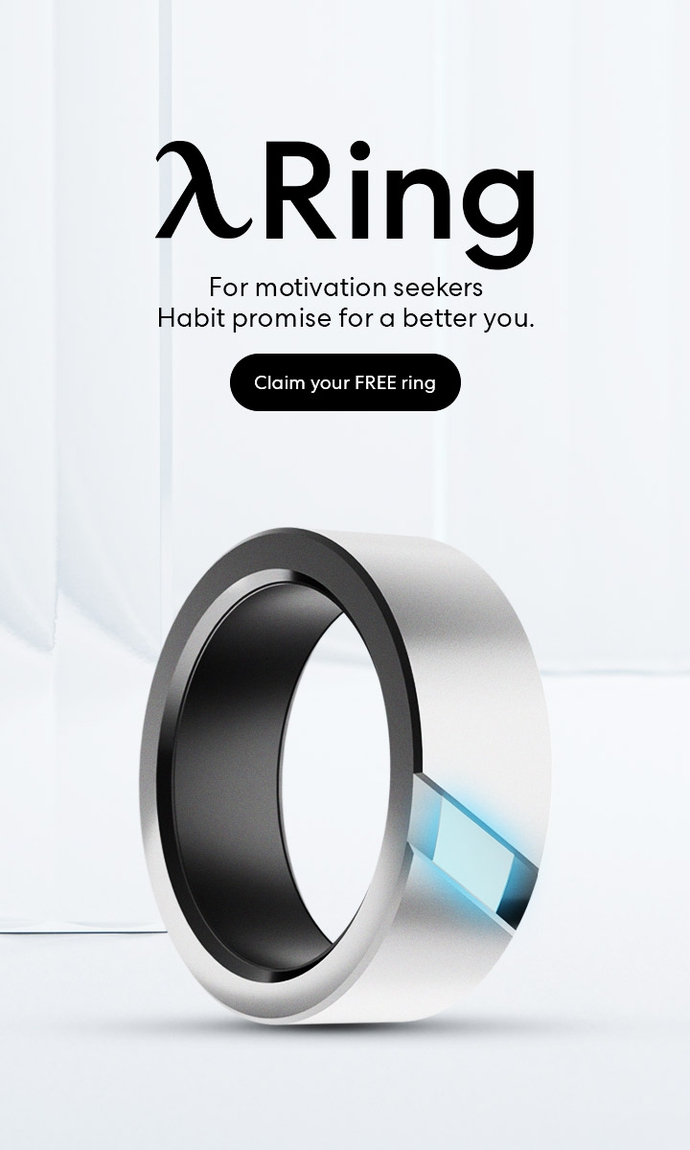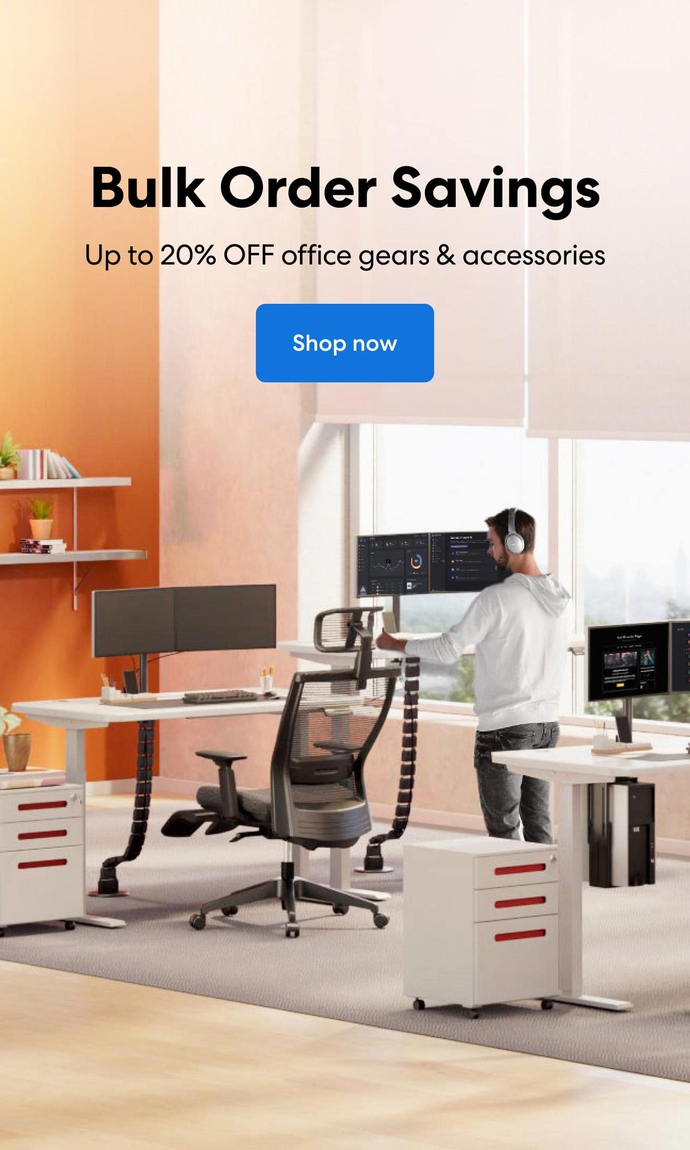 Subcribe newsletter and get $100 OFF.
Receive product updates, special offers, ergo tips, and inspiration form our team.