Even if you don't have a specific workspace, a small desk can help you build a wonderful work arrangement. If you're working from home instead of an office, you might only have a small space to work with. Perhaps you're a student who needs a productive workspace at home to help you study more efficiently. Maybe you do freelance work and need a dedicated area in your house away from the rest of the family to get work done. 
The best small office desks for small spaces will help you make the most of a small area regardless of the reason. Believe it or not, but with the right furniture or equipment, you can fit all your belongings in your space comfortably. Here are the top 25 small work desks to save space and become as productive as ever.
25 Best Small Work Desks for You
1. Autonomous SmartDesk Core
This  is the ideal desk for someone in the market for smart desks for home office. With its simple controls to adjust to your preferred height and its sturdy base, the SmartDesk Core helps you get going effortlessly. It is supported by a sturdy steel frame and is propelled by an energy-efficient twin motor. UL, BIFMA, and EMC have all globally assessed it for strength and safety. This high-quality desk is ideal for all types of people, whether you're an adult or child. 
Top dimension
Small Top: 43"L x 24"W x 1"H
Classic Top: 53"L x 29"W x 1"H
XL Top: 70.5"L x 30"W x 1"H
Frame dimension
27.5"W x 40" - 73"L
Height range
With top: 29.4" - 48"
Without top: 28.4" - 47"
Materials
Top: Warp-proof, MDF wood, natural Bamboo
Frame: SPCC steel
Colors
Top: White, Black, Walnut, White Oak, Bamboo
Frame: White, Black, Grey
Weight capacity
265 lbs
Warranty
5 years for frame
1 year for top
2. Autonomous SmartDesk Pro
This is the ideal Autonomous sit-stand desk if you want to work much faster and proficiently. Furthermore, the SmartDesk Pro gives you enough space so you carry on with your high pace work lifestyle without disrupting your flow, with its save feature that allows you change from sitting to a standing position with ease.
Overall dimension
55" x 29.2 x 4 (3" hollow)
Drawers dimension
18" x 7.4" x 2"
Height range (without top)
23.6" - 49.2"
Materials
Top: MDF and white PU paint
Frame: SPCC steel
Colors
Top: White
Frame: White, Black, Grey
Weight capacity
310 lbs
Warranty
7 years for frame
1 year for top
3. Autonomous SmartDesk Chunky Oak
Are you in the market for a sturdy electric standing desk with a classic oak finish for your home office? Then do not overlook the SmartDesk Chunky, which has premium oak veneer wrapped over 1.6 inches of heavy-duty warp-proof MDF. The 45° tapered edge gives a contemporary flair to any area while also offering ergonomic forearm comfort. You can get up to four unique heights and switch between them with the press of a button. Beautiful rounded square holes are carved through the table top for easy cable management, and they come with matching oak veneer grommets. 
Top dimension
Classic Top: 50"L x 28"W x 1.6"H
XL Top: 70"L x 30"W x 1.6"H
Frame dimension
Pro: 40" - 73"L x 27.5"W
Core: 40" - 73"L x 27.5"W
Height range
Pro Frame: 25.2" - 51"
Core Frame: 28.4" - 47"
Materials
Top: Warp-proof MDF wood, Oak veneer
Frame: SPCC steel
Colors
Top: Oak
Frame: Black, White, Grey
Weight capacity
Pro Frame: 310 lbs
Core Frame: 265 lbs
Warranty
5 years for Core frame
7 years for Pro frame
4. EUREKA ERGONOMIC EUREKA 60" L-shaped Standing Desk: Left-handed
If organization is a vital aspect for you or if you simply want an efficient and tidy workplace then, L-shaped standing desks are essential for your space. The Eureka standing desk is an option that you cannot look past with its built-in cable management and corner guards that lets you keep everything organized. Additionally, the smart control system ensures you have a quiet and comfortable environment to work in. 
| | |
| --- | --- |
| Dimension | 61.02"L x 43.7"W x 29.53" - 48.03"H |
| Height adjustment | 29.9" - 48.4" |
| Materials | P2PB/ABS/Carbon Steel |
| Colors | Carbon Fiber Black |
| Weight capacity | 220 lbs |
| Warranty | 5 years |
5. Wistopht CompactDesk: Touchscreen Control & Wireless Charge Pad
Are you looking to make your workspace elegant and chic? Then, the Wishtopht small work desk is the perfect fit for you. This charging desk takes away the need for a table full of cables and to be tethered to many extension cords. This compact desk comes with a built-in wireless charging surface, and outlets to connect all your necessary devices, which  makes your work space look clean and minimalist thanks to its clever construction.
Top dimension
45'' L x 23.1'' W
Frame dimension
23.6'' W x 27.9'' - 45.6'' H
Materials
Top: Tempered glass
Frame: SPCC steel
Colors
Top: Black, White
Frame: Black, White
Weight capacity
176 lbs
Warranty
Electronic control: 2 years
Table frame: 5 years
Top: 1 year
6. Wistopht CompactDesk Starter
Top dimension
47"L x 28"W x 1"H x 27.3 lbs
Frame dimension
42.3" - 68.9"L x 23.6"W x 27" - 45"H
Materials
Top: Particle board
Frame: SPCC, SPHC, PC+ABS, POM, PA66+30GF
Colors
Top: Black, White
Frame: Black, White, Grey
Weight capacity
265 lbs
Warranty
5 years for frame
3 years for control box
1 year for top
7. Mount-It! Rolling Desk: Tiltable Desktop
Many of us may not have space for a permanent work space or maybe you prefer not to stay in one place working. If this is the case, the Mount-It Rolling Desk will become your favorite mini computer desk. The desk has wheels which allows you to take your work space wherever you please and its excellent feature of being a tiltable desk making work even easier. 
| | |
| --- | --- |
| Top dimension | 23.6"L x 19.75"W |
| Height range | 26.25" - 37.75" |
| Materials | Particle Board & Melamine, Steel, Plastic |
| Tilt | 80° |
| Warranty | 10 years |
8. Northread Standing Desk with Drawers: USB & Type-C Charging Port
Storage is vital for a small workspace, because space is the main obstacle when setting up and having extra storage space is always beneficial. The draws on the Northread small work desk can be used to store your essentials. Furthermore, this is a standing desk with USB ports, making it the perfect desk so you don't waste a second away from work. 
| | |
| --- | --- |
| Dimension | 45.3"L x 23.6"W x 27.2" - 44.9"H |
| Colors | White, Black, Maple |
| Weight capacity | 130 lbs |
| USB charging ports | 2 USB Type-A, 1 Type-C |
| Warranty | 2 years |
9. EUREKA ERGONOMIC L60 L-shaped Standing Desk: Keyboard Tray
Simplicity is not for everyone, but functionality is important for many. With the EUREKA L60, simplicity and functionality come together in perfect harmony. This desk is not one of your basic desks, as EUREKA offers all sorts of features such as the monitor stand, cup holder, keyboard tray and headphone hook, making it the ultimate desk. This small work desk comes with an Anti-collision System, which means if the desk senses an obstruction while adjusting the height, it will move back to protect children and pets. 
Top dimension
61"L x 43"W
Knee space
50"L x 24"W
Height range
29.5" - 48"
Materials
Steel, Particle board
Colors
Top: Rustic Brown
Base: Black
Gaming Configuration
Keyboard tray, headphone hook, cup holder, RGB light
Warranty
5 years
10. FENGE Electric Standing Desk: 2-Tier Desktop
You get more space for thinking and writing with the 2-Tier Desktop Workplace, which provides ample space to explore the endless possibilities of the office. The standing desk's side hook may be used to hang headphones or a backpack. As a result, the table is cleaner and more organized, and the extra drawers are for books, periodicals, or office necessities.
Dimension
48''L x 23.6''W x 32.2"- 52"H
Materials
Aluminum alloy, Wood
Colors
White, Black, Oak, Walnut Brown, Reclaimed Wood
Weight capacity
265 lbs
Height range
With top: 32.2" - 51.9"
Without top: 28.7" - 48.4"
Warranty
Top & Frame: 2 years
Motor: 5 years
11. FENGE Ultrawide CompactDesk: Drawer and Bag Hook
Starting off the list, the FENGE Ultrawide CompactDesk is the ideal compact standing desk. The ergonomic design helps improve your blood circulation and people's work pressure at home. The handy height adjustable desk provides additional space in its desk drawer for your stationary and a reliable hook to hang any accessories while you're studying or working. 
| | |
| --- | --- |
| Dimension | 43.3"L x 27.5"W x 29.5" - 48.2"H |
| Materials | Wood |
| Weight capacity | 176 lbs |
| Warranty |  2 years |
12. World Market Walnut & Gold Metal Zola Desk
While modest, World Market's Zola Desk has all the requirements of a space-saving table – it has a streamlined shape and a big drawer for abundant storage. Although its gold finishes aren't necessary, they add a charming touch that suits a variety of design types. If you're someone who cares about style and aesthetics, this is a great option for you.
13. Quinn Wall Mounted Desk (West Elm)
The Quinn wall-mounted desk from West Elm might be the solution if you're looking for a compact desk to fit into a small area of your home. Moreover, the small design is wall-mounted and has a clasp worktop that folds down throughout the day for your laptop and coffee, then quickly folds up when you're done. The best part? This Quinn small work desk is truly a beauty, with stylish fluted detailing, a creamy beige finish, and antique brass hardware that you'll adore flaunting during office hours. The only reason it is not the most ideal option is that the desk has to be mounted on the wall and that turns out to be a more permanent option. 
14. Costway Corner Computer Desk
Choosing a corner desk that can be tucked into an empty location is one of the finest space-saving tactics. There's a spacious slide-out drawer and integrated shelves to keep your files and stationery organized. The robust wooden structure of the study, which is available in black or white, should last for many years. If you prefer a more modern design, this is the perfect small home office desk for you. 
15. Your Zone Beckett Kids Metal Rolling Writing Desk
Try the Your Zone Beckett Desk if you're searching for a low-cost, basic solution. While it is a tall desk, it is also child-friendly, meaning it's suitable for the whole family. If you're looking for a desk with enough space to keep your laptop and other bits and bobs, this is the ideal small work desk for you.
16. Haotian Black Desk
Consider mounting your desk to the wall if you truly don't have much room for a workstation on the floor. This desk is suitable for smaller areas but still gives you more than enough space to store all your belongings. Furthermore, it has a handy cable Management system, so you don't have to worry about your space being cluttered. With a load capacity of 66.14 lbs., it is quite a sturdy desk. 
17. Caramia Floating Desk
These attach to your wall for a zero-footprint workstation. With a sleek, curved shape and a few trendy color options, this is one of the most stylish options on this list. If you need a lot of storage space, this is probably not the desk for you. However, if you only want to add a little plant or pen pot, this would be a great option for you.
18. GreenForest Folding Computer Desk
This GreenForest Folding Computer Desk comes next on our list of the finest workstations for compact spaces. The desk can fold totally flat, allowing you to effortlessly fold it down and store it under the couch or against the wall at the end of each working day if you operate from a laptop. 
19. Pilsen Graphite Desk (Crate & Barrel)
Crate & Barrel's simple iron and walnut desk adds unrivaled industrial elegance. The Pilsen Graphite small work desk's sleek frame and rich walnut veneer table top make it the ideal accent to any midcentury or city loft workstation.
20. Ladder Shelf Wall Desk
If you're looking for a more modern aesthetic, this leaning ladder office desk has a clean-lined profile with open shelves and an espresso-stained solid wood frame for stability. The white lacquered table top provides a large work area, while two open shelves store and display your office supplies. To provide contrast to your home, choose the streamlined design in espresso and white; for subtle results, choose the white-on-white or tonal wood
21. Industrial Storage Desk
The industrial storage desk from West Elm is ideal if you prefer simple, straight lines. Minimalist bronze legs and a warm, solid mango wood top give adequate workspace in your small area without adding visual clutter. If the airy wood aesthetic doesn't appeal to you, you're in luck! To add a splash of contrast to your decor, have the same modern profile in a striking black or caramel walnut finish.
22. Dporticus Oak Computer Desk
This is a nice choice if you want to experiment with wood tones in your area but don't want to commit to a totally wooden desk. This small work desk boasts contrasting legs, lower storage drawers, and a built-in shelf with storage nooks below, with just enough wood to warm up a space without making it feel like a melancholy speakeasy. 
23. The Floyd Standing Desk
The Floyd Standing Desk has received wonderful reviews from householders who have been forced to set up impromptu workplaces due to the epidemic. Floyd's wood and leg color choices set it apart from other standing workstations. The light wood and white leg of this small office desk combination seems less office-like and more at home. Plus, unlike other high-priced versions, this adjustable standing desk is reasonably priced.
24. Tankgula Bookshelf Desk
Not everyone has the luxury of having a dedicated workstation at home. When it comes to individuals who have a living room/office area, it is critical that a small office desk acts as both useful furniture and aesthetics. This storage-packed shelf has a whole shelving unit underneath for storing books and a suspended shelf above for displaying knick-knacks and décor. 
25. Granger Oak Desk
Any desk can serve as a computer desk, especially if you only have a laptop, but what distinguishes a true compact computer desk is cord management. With contemporary grass cloth drawers and a concealed compartment in the rear for wires, this computer desk from Crate & Barrel is the ultimate of design and utility. The greatest part: there are outlets in the compartment! If you need to set a workstation along the back of a sofa or along a wall without an outlet, this is a game changer.
Conclusion
It is clear that finding a small home office desk is not that difficult, it all comes down to what you prefer as an individual. The biggest factor for all compact computer desk customers, is that having a really healthy workspace is not only for your mind but also needs to be beneficial to your body to avoid bad posture and future back pain. In the end, get the desk that speaks to your budget and still offers quality and durability. After all, you do not need to keep replacing your desk every three or five years.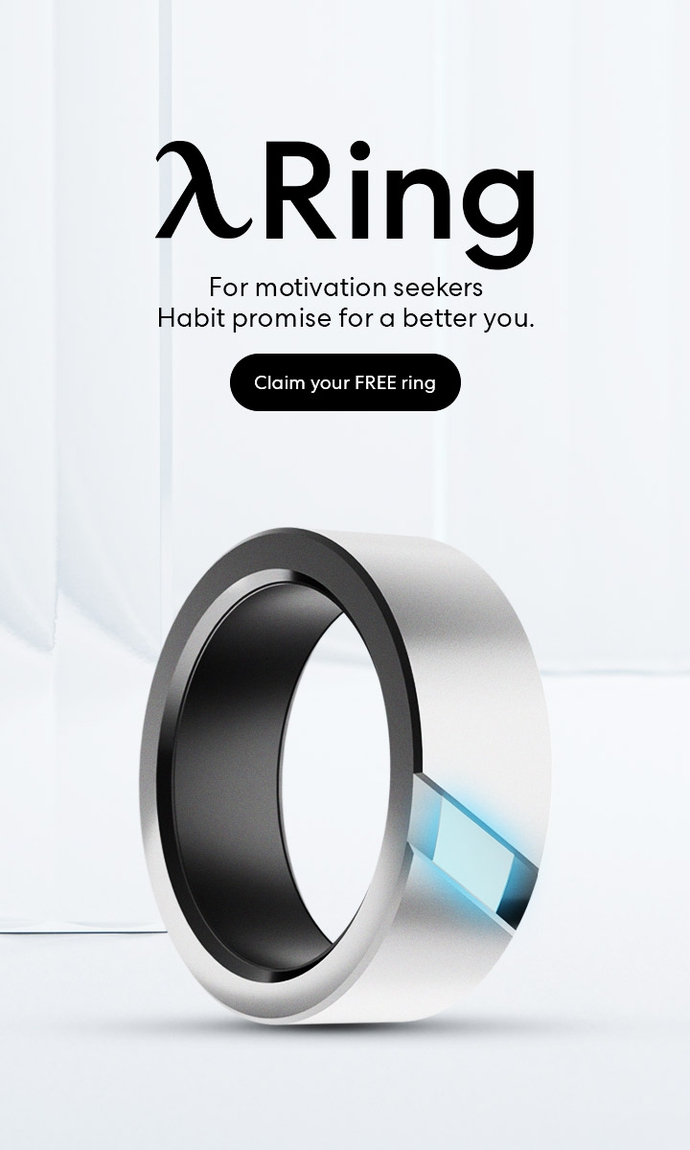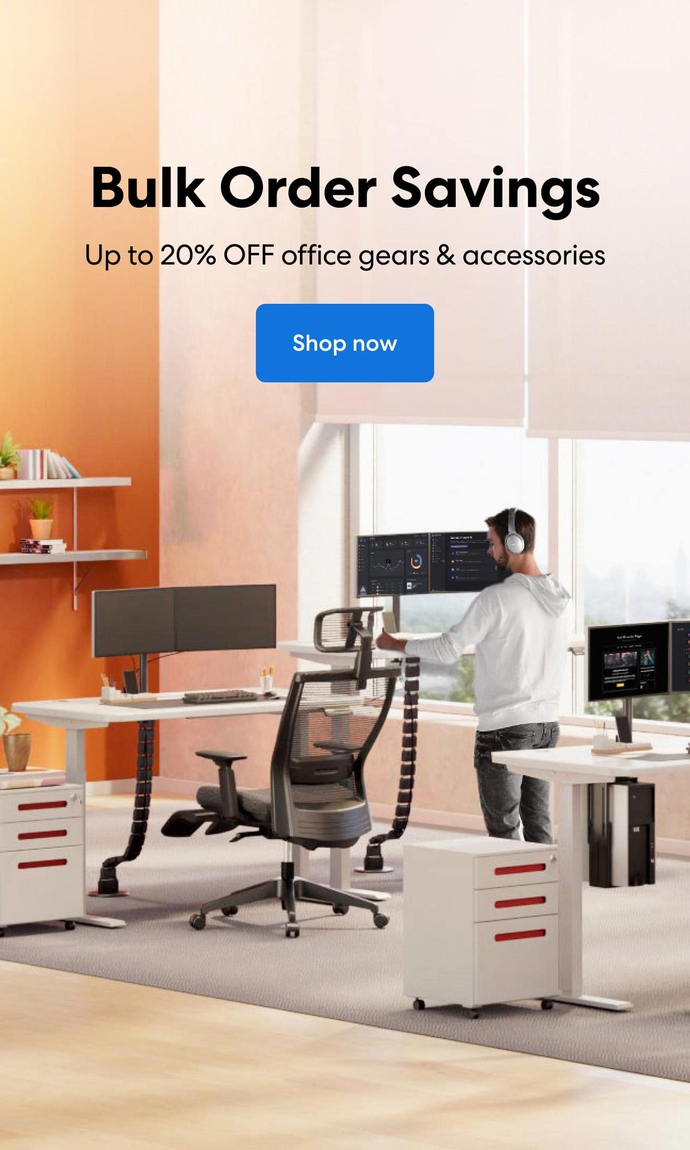 Subcribe newsletter and get $100 OFF.
Receive product updates, special offers, ergo tips, and inspiration form our team.