Smart Products
Should You Invest in a Small Computer Desk with a Keyboard Tray?

Autonomous
|
May 15, 2023
511 Views
If you haven't considered using a sit-stand desk with a keyboard tray, maybe it's time for you to do so, as keyboard trays are some of the best things you can use to take your workstation to the next level. They will improve your ergonomics and make working much more comfortable, as they are specifically designed to promote productivity and prevent potential injuries. 
Therefore, in the following guide, we will walk you through the reasons why you should get a small computer desk with a keyboard tray. 
Why Do You Need a Keyboard Tray for Your Standing Desk?
You should consider getting one of these ergonomic office accessories for many reasons, but the most important ones include: 
Customizable Height
Ergonomic furniture is designed to enhance comfort, unlike regular furniture that may be uncomfortable to use in some areas, even if it can be somewhat adjusted to get a better fit. 
Among the most popular ergonomic furniture pieces, we have keyboard trays, which can be placed at any height and angle to meet the user's needs. This is especially useful if the person is too tall or too short and needs special requirements for their furniture. 
However, height doesn't matter when it comes to keyboard trays, as they are highly versatile and can be used with virtually any desk. 
Take Care of Your Wrists
We use computers on a daily basis, even when we're not working. Therefore, we will likely develop some sort of wrist pain or illness, especially if we have to type for hours on end.
This constant strain we put on ourselves can cause terrible consequences, such as carpal tunnel syndrome, which will require a long time in physical therapy to heal. 
However, one way to fight against this possibility is to use adjustable keyboard trays that keep our wrists in a neutral posture and prevent straining them. 
Get a Proper Position
When we look at how we typically type while using our computers, we'll notice that it is a highly unhealthy position, but this can be easily fixed with a keyboard tray. They allow us to comfortably rest our palms and position our arms at the proper 90-degree angle to ensure we don't hurt ourselves when using a computer. 
Get More Desk Space
In most cases, you will buy a keyboard tray that can be attached and detached from your desk. Therefore, you will have much more space on your tabletop, and you can use it for all your office elements that would be otherwise scattered around your workstation. 
Keyboard trays help people have much tidier desks, ultimately increasing their productivity by clearing up all the clutter that might distract them during working hours.
Get Better Use of Your Standing Desk
If you plan on getting a standing desk or already have one, getting a keyboard tray is probably one of the best ideas. Standing desks are great for promoting mobility and preventing conditions related to sedentarism, which is highly common at workplaces. 
They can also improve your productivity by giving you a boost of energy, and if you add a keyboard tray, it will be much easier to boost the desk's ergonomics and find the position that works best for you. 
Use Your Preferred Desk and Keyboard
Whether you use MACs or PCs, you don't need to worry about finding a keyboard tray that fits the specifications of each operative system. Most of them are designed to hold all sorts of keyboards and mouses. Therefore, you can use all your favorite gadgets and make them fit the style you want your workstation to have. 
Moreover, keyboard trays are super simple to install, as you only need to attach them to your desk, and they're ready to go. 
Different Types of Keyboard Trays for Desks
Now that we know about all the benefits keyboard trays have for us, we must also know there are many types of keyboard trays, such as: 
1. Slide-Out Keyboard Trays
These are the simplest keyboard trays, and you've probably seen them before. They work like drawers that must be pulled from under the desk. However, they're not the best for lengthy jobs, so they will fit you better if you only need your keyboard for certain tasks. 
2. Adjustable Articulating Keyboard Trays
Articulating keyboard trays are one of the most cutting-edge options you can get, as they can rotate, rise, and lower themselves to suit your needs. These trays are the best option for shared workstations where you don't have much space and need to eliminate some clutter from your tabletop. 
3. Standing Keyboard Trays
Finally, the last keyboard tray type we'll discuss is perfect for standing desks, as these trays allow you to move your mouse and keyboard at the same time as your desk. However, if you want to make the best of your sit-stand workstation, you should consider getting a handy monitor arm to lift the screen as much as you want.
Top 10 Best Small Computer Desks with Keyboard Tray
If all of this convinced you to get one of these office accessories but you still don't know which is the best under-desk keyboard tray, check the following list of the top 10 small computer desks with keyboard trays to find the perfect fit for you. 
1. EUREKA ERGONOMIC L60 L-shaped Standing Desk: Keyboard Tray
Adults and kids can easily use this standing desk by EUREKA ERGONOMIC because of its four ergonomic presets that you can use to get it to the perfect height. Its height range goes from 30 to 48 inches, making it ideal for tall people to use without straining their legs. 
This desk also features a strong mechanism that allows it to adjust its features smoothly and silently. Moreover, it has a special AI control that prevents it from crashing against other objects and causing accidents. 
2. Techni Mobili Compact Computer Cart with Storage
If you're looking for a highly resistant computer cart with storage, this Techni Mobili computer cart is the one for you. It is made of heavy-duty engineered wood panels that can endure moisture and scratch damage thanks to its frame made of powder-coated steel. 
Moreover, you can adjust and move it however you want, and it features a huge shelf, perfect for holding all PC accessories, such as your CPU, speakers, and virtually anything else. 
Its keyboard shelf slides out with ease, as it features lockable casters and a safety stop, preventing it from breaking. Moreover, the desktop of this narrow desk with a keyboard tray is highly durable, as it can hold up to 100 pounds of weight. 
3. EUREKA ERGONOMIC L60 L-shaped Standing Desk: Keyboard Tray, Rustic
This fantastic gaming desk with a hutch from EUREKA ERGONOMIC will be a perfect fit no matter where you place it because of its L-shape. Moreover, it is pretty large, as you can put up to two monitors on its ergonomic RGB monitor stand. 
Additionally, this desk allows you to adjust its height by simply pressing a button, thanks to its two memory presets and dual motors that allow it to rise and fall as silently as possible. 
Just like the rest of the compact computer desks with keyboard trays on this list, it features an ergonomic keyboard tray, but you can also enjoy its included mouse pad, headphone hook, and cup holder to be as comfortable as possible during your working or gaming hours. 
4. Trio Supply House Workstation Computer Desk with Storage
If you're looking for a desk that gives you everything you need to have a comfortable and useful workstation, this Trio Supply compact computer desk with keyboard tray will surely meet all your needs. It features several cabinets for storing all your office supplies, as well as a handy keyboard tray with a safety stop, holes that help with cable management, and detachable pieces that can be moved or removed depending on your needs. 
Moreover, it can hold up to 80 pounds of weight thanks to its heavy-duty MDF panels that will surely last for years because of the desk's sturdy frame. 
5. Mount-It! Rolling Computer Work Station with Monitor Mount
If you are looking for a small computer desk with a pull-out keyboard, this is a good option for you. Many people love standing desks, and it is no surprise when we have options such as this wonderful 70-inch tall computer desk. It features a floating CPU holder with buckle straps to keep it in place, and its keyboard mount can be adjusted to fit nearly all computers you can think of. 
Additionally, you can easily move the desk and place it anywhere in your office, as it has strong wheels that support its entire weight. 
6. Techni Mobili Clear Glass Top Desk
Glass computer desks aren't common, but they're fantastic pieces for adding a classy touch to your office. There's virtually no way for them to look bad. Additionally, this Techni Mobili glass-top computer desk is super resistant and features a keyboard panel that gives you the best ergonomics and endurance without compromising aesthetics. 
It is also pretty small, so it's perfect for those who don't have a lot of space in their homes, and the best part is that you can easily put it together without anyone else's help, as it features highly descriptive instructions.
7. Trio Supply House Computer Workstation Desk, Gray
This is another excellent small desk with a keyboard tray. Thanks to its modern gray color and design, this stylish and adaptable workstation will fit nicely in any room you place it in. It also features a lot of extra storage and space for you to comfortably use your desk however you want. Some of its most remarkable features are its keyboard tray with a safety stop, several shelves, and its utility drawer. 
8. Techni Mobili Home Office Workstation
This sophisticated Techni Mobili small computer desk with keyboard tray is perfect for all offices and home offices thanks to its large work area and vast storage. Moreover, its aesthetic appeal is unmatched, and it can suit all rooms you place it in, so many people choose it over all the other desks on this list.
9. Mount-It! Standing Desk: Sustainable Melamine
This powerful small computer desk with keyboard tray has a strong motor that allows it to switch its height from 29.7 inches to 49.4 inches, which allows you to move your desk and go from sitting to standing as fast as possible to not affect your productivity or having to stop doing your job. 
Moreover, it features an incredibly wide desktop to accommodate anything you want, and it can even expand to create a shared workstation.   
10. FM FURNITURE Weston Two Computer Desk with Hutch
Finally, the last small computer desk with keyboard tray on our list is perfect for those with several accessories and other office supplies that need a place to be stored without cluttering the entire area. However, this doesn't mean that the desk is big and heavy. Actually, it is small and light enough to fit in any space, so you don't have to worry about whether it will fit in your office or not. 
How to Use a Keyboard Tray Ergonomics?
Hopefully, at least one of the sit-stand desks we described caught your eye, but there's no use in having a desk with a keyboard tray if you don't know how to make the best of it. 
Keyboard trays allow your arms to rest exactly where they should in order to eliminate all the discomfort you may experience if the keyboard is too high or too low, so adjustable trays are perfect for people outside the regular height range. 
Moreover, it allows you to maintain a proper posture no matter how you position yourself, as adjustable trays can bend to nearly any angle.
Unlock Savings and Benefits with the Autonomous Bulk Order Program
In addition to our curated selection of top small computer desks with a keyboard tray, we are thrilled to introduce the Autonomous Bulk Order Program. If you're considering purchasing computer desks with a keyboard tray for your office or workspace, this program offers an excellent opportunity to obtain them at a better or discounted price. With the Autonomous Bulk Order Program, you'll not only save on cost but also enjoy a range of benefits.
Our program provides flexible shipping options, ensuring your desks arrive when and where you need them. Additionally, you'll have access to a wide variety of products, allowing you to choose the perfect desks to suit your specific requirements. Furthermore, take advantage of our convenient assembly service, enabling you to have your desks ready for use in no time. With fast shipping and complimentary office design service, the Autonomous Bulk Order Program is designed to make your purchasing experience seamless and efficient. 
Bottom Line
In summary, keyboard trays are a fantastic addition to all workstations, as they improve your comfort and productivity, such as the popular Uncaged Ergonomics keyboard tray. Moreover, they prevent terrible conditions, such as carpal tunnel, and they don't look nearly as bad as people make them seem.
Computer desks with keyboard trays have a bad reputation because many believe they aren't cool, but we just proved that you could have both comfort and a visually appealing desk by simply choosing the correct one for you.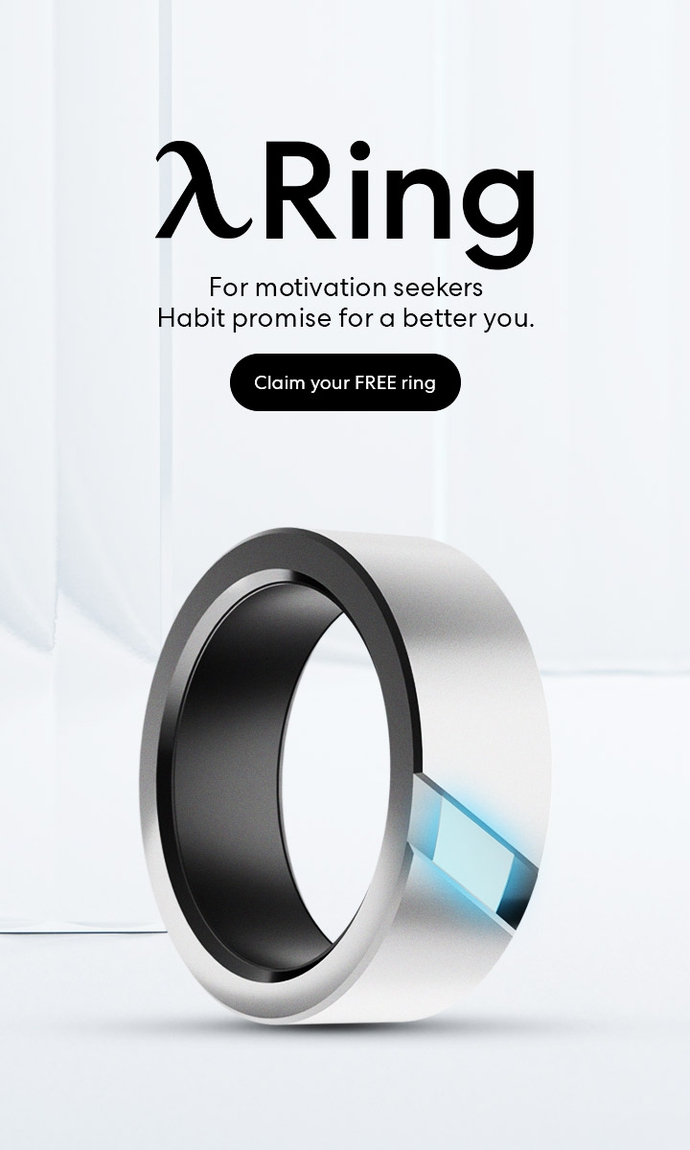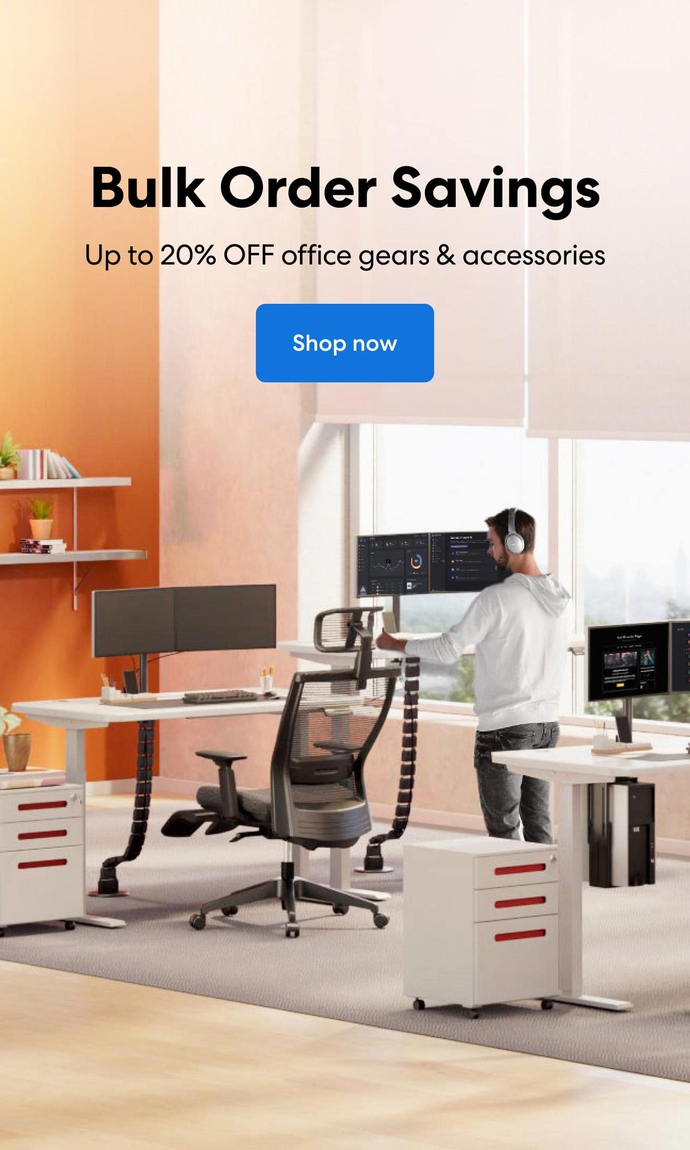 Subcribe newsletter and get $100 OFF.
Receive product updates, special offers, ergo tips, and inspiration form our team.