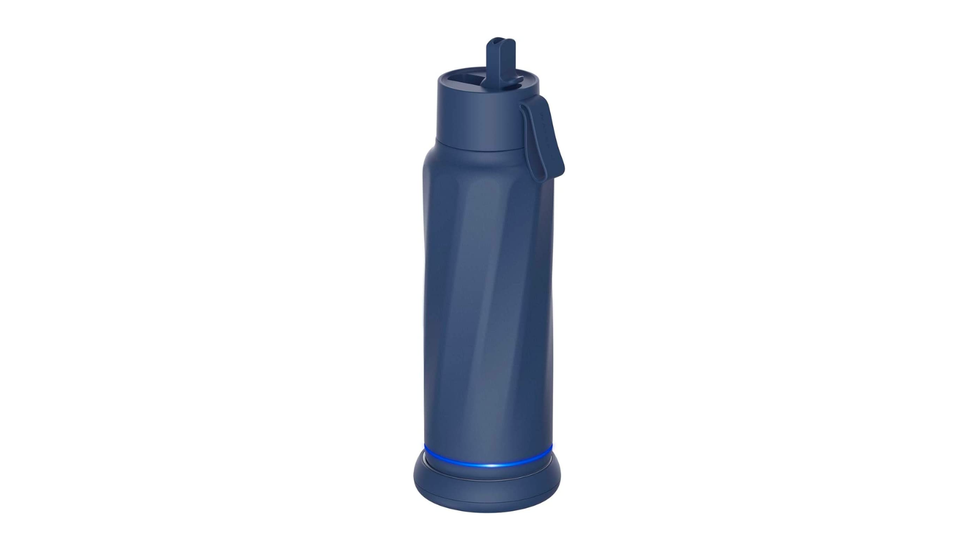 WaterH Smart Bottle: Tracks, Remind & Analyzes Water
Buy now
Add to cart
FREE shipping May 30 - Jun 01. FREE 30-day returns.
Sold and shipped by WaterH.
• BLUETOOTH CONNECTIVITY: The WaterH Smart Water Bottle is a smart bottle with Bluetooth technology that seamlessly connects with the WaterH app. With real-time tracking and personalized hydration goals, help you stay hydrated all day long. Connecting to your smartphone, you can easily track your progress and receive reminders to drink more water throughout the day. The WaterH App tracks where your bottle when it was last synced, so you needn't worry about it going missing.. • LED REMINDER: The WaterH Smart Water Bottle features a 360° LED Hydration Reminder that gives you a visual cue when it's time to take your next sip, making it the perfect smart water bottle with a reminder to drink water. With customizable reminder frequency and preferences in the WaterH app, you can stay on track to achieve your hydration goals and improve your overall health and well-being. • WATER QUALITY TRACKING: The WaterH Smart Water Bottle is equipped with a built-in TDS (Total Dissolved Solids) sensor meter that scans your water quality, making it a top smart water bottle that tracks water intake. This means you can stop guessing about water quality based on taste or smell and start enjoying the peace of mind that comes with knowing exactly what you're drinking. Whether you're at home or on the go, the WaterH Smart Water Bottle helps you stay hydrated and healthy. • PORTABLE AND INSULATED: The WaterH Smart Water Bottle is insulated, keeping your drinks cold for up to 24 hours and hot for up to 12 hours. It comes with a handy handle for easy portability, making it one of the best smart hydration water bottles available. With its durable construction and stylish design, the WaterH Smart Water Bottle is the perfect companion for any adventure. • LONG-LASTING PERFORMANCE: The WaterH Smart Water Bottle is engineered for performance, with long-lasting power and a durable battery that can go the distance with each full charge. It is a smart bottle water that you can rely on for your daily hydration needs. Whether you're on a long hike or at your desk, the WaterH Smart Water Bottle keeps your water at the perfect temperature and reminds you to drink up throughout the day.
• 1-year warranty
No need to guess or log manual entries. The sensor inside WaterH automatically tracks your exact level of hydration. Subtle reminder so you stay hydrated all day. Customize reminder preference and frequency in the WaterH app. WaterH is equipped with a water quality sensor that measures the TDS (Total Dissolved Solids) in your drinking water.
Deep dive into specs
Hydration Made Easier
All In One Smart Water bottle
WaterH Smart Bottle: stay hydrated with reminders, tracking, and analysis. Temperature sensor, leak-proof lid, and rechargeable battery. Water quality sensor for clean drinking water. Perfect for a healthy, active lifestyle.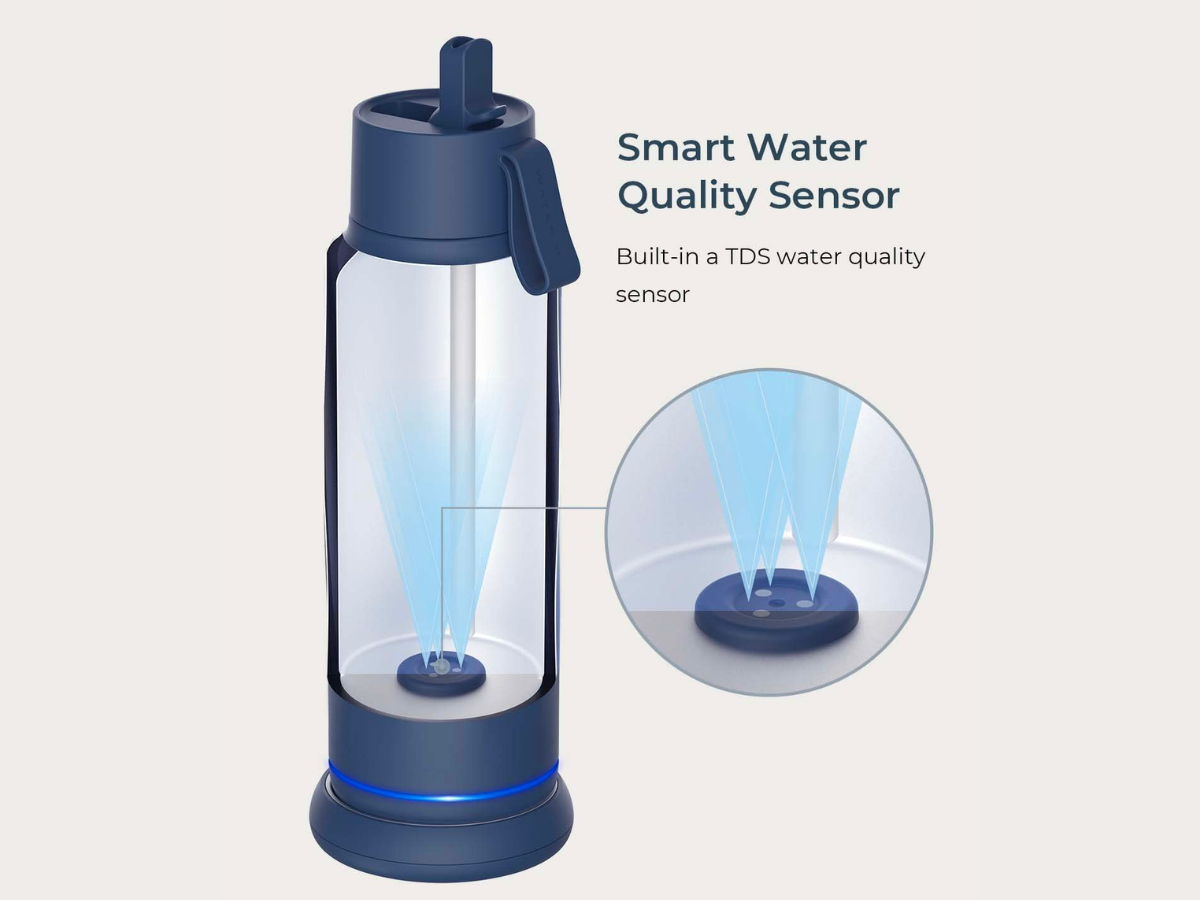 FAQs
Don't see the answer to your question?