Work Wellness
Best Fitness Gadgets to Add to Your Gym for Your Customers

Autonomous
|
Feb 9, 2023
1,141 Views
Planning and designing a gym are things that require a lot of time and brain. When you are designing a gym, it is ideal for bringing in those fitness gadgets that can benefit your clients the most. The best gyms are equipped with health and fitness gadgets that make workout sessions easier.
We understand that if you are new to this, you must be a little confused about which gadgets are the best for your gym. Things like understanding which fitness gadgets are more suitable for male customers and which ones for female customers would be tough too.
That's why we have decided to share our list of some cool fitness gadgets that will make your life easier. You will explore their details as you read on, so let's begin! 
Fitness Gadgets for Him
Here is a list of some fitness gadgets for him that you can add to your gym for your male customers: 
1. WalkingPad C2 Walking Treadmill
Getting a treadmill is as essential as getting any other fitness gadget. If you are short on space or are looking for a compact option, we'd recommend this walking treadmill. This walking treadmill takes up less space and helps people with their cardio sessions. 
Dimensions
Unfolded: 56.9'' L x 20.4'' W x 4.9'' H
Folded: 32.5'' L x 20.4'' W x 5.4'' H
Item weight
48.5 lbs
Color
White / Black
Materials
Panel: ABS plastics
Power
1 HP
Speed range
0.3 - 3.7mph
Weight capacity
220 lbs
Warranty
1 year
2. Octofit Exercise System
If you are planning a strength training day for your client, it will be better if you get them gadgets like a pair of suspension trainers and a few other workout accessories. The Octofit Exercise System features a complete package of such equipment pieces.
Its suspension trainers use bodyweight resistance to improve strength, balance, and flexibility. You can use this fitness gadget to set various exercises, including rows, presses, and squats. So, you can say that it is one of the most useful fitness gadgets for anyone. 
Contents
Dome platform (6.9" x 27") and riser base
2 handles, 2 yellow 25" bands, 2 black 25" bands
2 yellow 16" bands, 2 black 16" bands
2 yellow 10" bands, 2 black 10" bands
OctoFit mat (28" x 28" x 0.1"), workout guide.
Warranty
2 months
3. HEALBE GoBe3 Smartband
Along with all the other fitness gadgets that we recommend, it is vital to fetch a few all in one fitness gadgets as well. The HEALBE GoBe3 Smart Band is one of them. The smart band helps your client have a complete health dashboard that lets them adopt healthy habits and monitor things like their heart rate, sleep, water intake, etc. 
Dimensions
9.1"L x 1.4"W x 0.5"H x 0.63 lbs
Display
1"L x 1"W
176x176 pixels
8 colors
Backlight
Color
Gray / Burgundy / Yellow
Materials
Lens — Gorilla Glass 2320
Case / Electrodes - ABS plastic
Replaceable strap — Plastic 2500 + Silicone
Warranty
1 year
4. DYLN Water Bottle
Just like it is vital to get other health and fitness gadgets, it is vital to fetch accessories like a water bottle. People often underperform when they are dehydrated. So, it is vital to get a bottle of pure water that helps them stay hydrated.
The design and color of the DYLN water bottle make it one of the cool fitness gadgets. Overall, this water bottle with an in-built diffuser provides you with purified water enclosed in double-walled vacuum insulation. 
Dimensions
ϕ 3.7" x 11" H x 1.53 lbs
Color
Blue / Black / Pearl / Aqua Teal / Galaxy Blue / Living Coral
Materials
Food-grade 304 stainless steel
Surgical-grade 316 interior
VitaBead components
Magnesium
Tourmaline
Zinc
Silica
Volume
1.2L (2.5 lbs)
Warranty
Lifetime
5. Adjustable Dumbbells
If you are short on space and cannot accommodate a significant space in a dumbbell rack, you may invest in adjustable dumbbells. Adjustable dumbbells are a cost-effective alternative to traditional dumbbells. They can be adjusted to different weights, allowing for a more flexible and efficient strength-training workout. 
6. Weightlifting Belts
Clients often get back injuries while lifting heavy barbells or doing deadlifts. Therefore, it is important for them to wear weightlifting belts. You must invest in one of them to improve your client's experience. They can help to reduce the risk of injury by providing additional support to the lower back, especially when performing exercises like squats, deadlifts, and powerlifting. 
Fitness Gadgets for Her
Since we have talked about enough fitness gadgets for him, let's have a look at some cool fitness gadgets for her as well: 
1. WAATR CrazyCap 2.0
The first one on this list is WAATR CrazyCap 2.0. As you are aware of how essential it is to stay hydrated during your workout sessions, it is vital to bring in a water bottle. WAATR CrazyCap 2.0 is one of the best choices. This water features a UV water purification mechanism that ensures one gets fresh drinking water during workout sessions. 
Dimensions
M: 2.8"L x 2.8" W x 11" H
L: 3" L x 3" W x 12" H
Material
Stainless steel
Silicone seal
Color
Onyx, Teak
Volume

M: 0.5L (1.1 lbs)
L: 0.74L (1.56 lbs)

Battery type
Lithium
Charging type
Port-less
Activation modes
Normal mode: 60-sec UV activated
Crazy mode: 2-min UV activated
Warranty
10 years
2. Bellabeat Yoga Mat
You might be planning a yoga session for your client. In that case, it will be better if you get them a dedicated yoga mat. The Bellabeat Yoga Mat is one such mat that you can consider. The mat features an anti-slip texture that keeps it in place while someone uses it. Overall, its 6mm thickness cushions your client and ensures they get a comfortable workout session. 
| | |
| --- | --- |
| Dimensions | 61cm W x 183cm L x 0.6cm H |
| Materials | Polymer environmental resin |
3. LifeSpan Fitness Bike Desk
Investing in a stationary bike is as good as investing in any other gym equipment. This bike desk is one stationary bike that you can consider for your gym. People often use it in a home office if they wish to become more active and dynamic during the day. However, this desk bike can help people with their cardio as well. 
| | |
| --- | --- |
| Dimensions | 47"L x 31"W x 41"H x 88.2 lbs |
| Desktop surface | Durable Cherry-Grain Laminate |
| Desktop materials | 3/4" Thick HD Composite Board |
| Pedals | Oversized; Bi-Directional (Forward/Backward Pedaling) |
| Weight capacity | 300 lbs |
| Seat adjustment | 7" (11 positions) Fits Users Ranging In Heights From 5'0" to 6'6" |
| Warranty | 10 years |
4. REVBALANCE Balance Board
You must have heard of different balancing exercises and weight management exercises that you can do with a balance board. So, you may think of getting one for your female clients to make their workout sessions more dynamic. REVBALANCE Balance Board can be a considerable choice for you in this regard. 
| | |
| --- | --- |
| Weight capacity | 450 lbs |
| Color | Granite, Slate |
| Warranty | 3 years |
5. MyKronoz Body Scale with App Control
You must be aware that getting a body scale is critical for any gym to complete because it helps the clients monitor their progress. In our opinion, you must get the MyKronoz Body Scale that comes with app control which keeps a record of one's weight and helps them see how they are progressing. 
| | |
| --- | --- |
| Dimensions | 13.4" x 0.8" H |
| Product weight | 4.63 lbs |
| Color | Black, White, Gradient |
| Materials | Tempered glass, ABS bottom housing |
| Weighing range | 9 - 396 lbs |
| Units | Kg, Lb |
| Compatible apps | Apple Health, Google Fit |
| Warranty | 1 year |
6. Cubitt CT4 Smart Watch
Just like it is vital to fetch other health and fitness gadgets, it is vital to get a smartwatch. The Cubitt CT4 Smart Watch is one of the best choices for your clients. The watch comes with an all-day tracking feature that monitors one's movement. It even features 14 different sports modes, which help keep track of one's calories. Overall, it features multiple monitoring features like a heart rate monitor, oxygen monitor, etc.
Screen size
1.28" TFT-LCD Color Screen
Sensor
Accelerometer Kionix, Heart Rate Silicon Lab
Display
Color Display - Full Touch
Materials
2.5D Glass, Stainless Steel Casing, super slim 12mm
Working time
5-10 days, 300mAh
Waterproof
IP68
Bluetooth
BLE5.0
Features
14 Sports Modes Tracking
Dynamic Heart Rate Monitoring
Warranty
1 year
7. Lyric Therapeutic Massager
Lastly, you must get a massager to complete your gym as it is one of the best fitness gadgets for any gym. Clients often get sore muscles or muscle strain after strenuous workout sessions. Massagers like Lyric Therapeutic Massager can help your clients treat such strains. It improves blood circulation and keeps your clients healthy and fit.
Dimensions
Unfolded: 56.9'' L x 20.4'' W x 4.9'' H
Folded: 32.5'' L x 20.4'' W x 5.4'' H
Item weight
48.5 lbs
Color
White / Black
Materials
Panel: ABS plastics
Power
1 HP
Speed range
0.3 - 3.7mph
Weight capacity
220 lbs
Warranty
1 year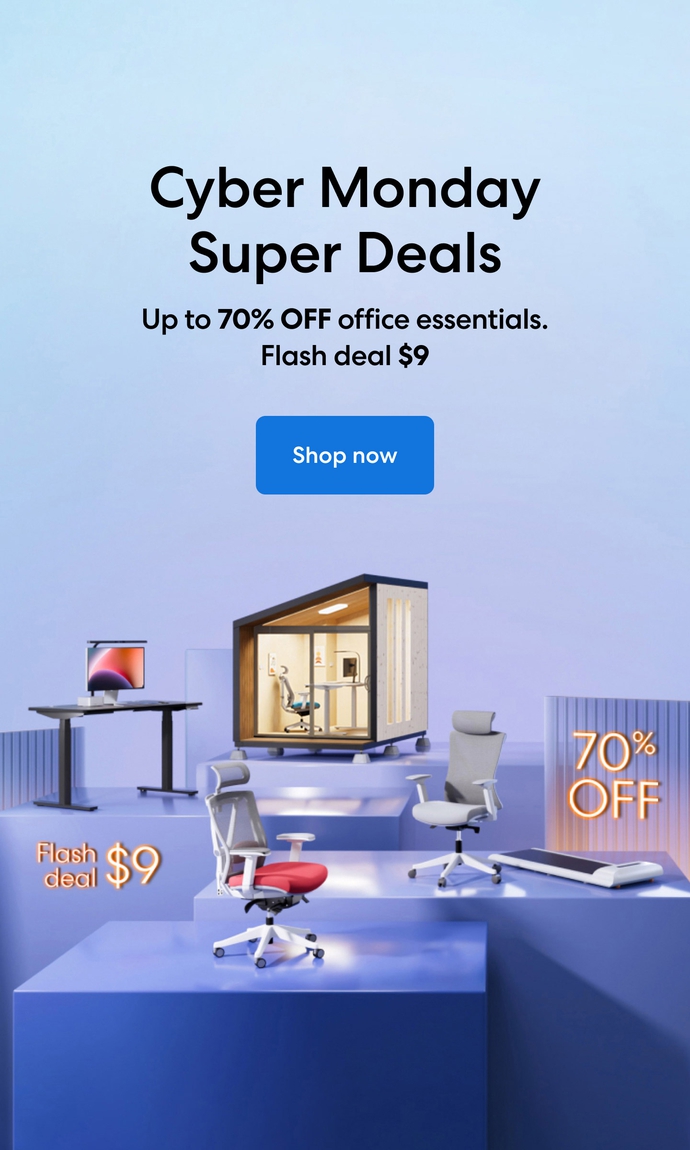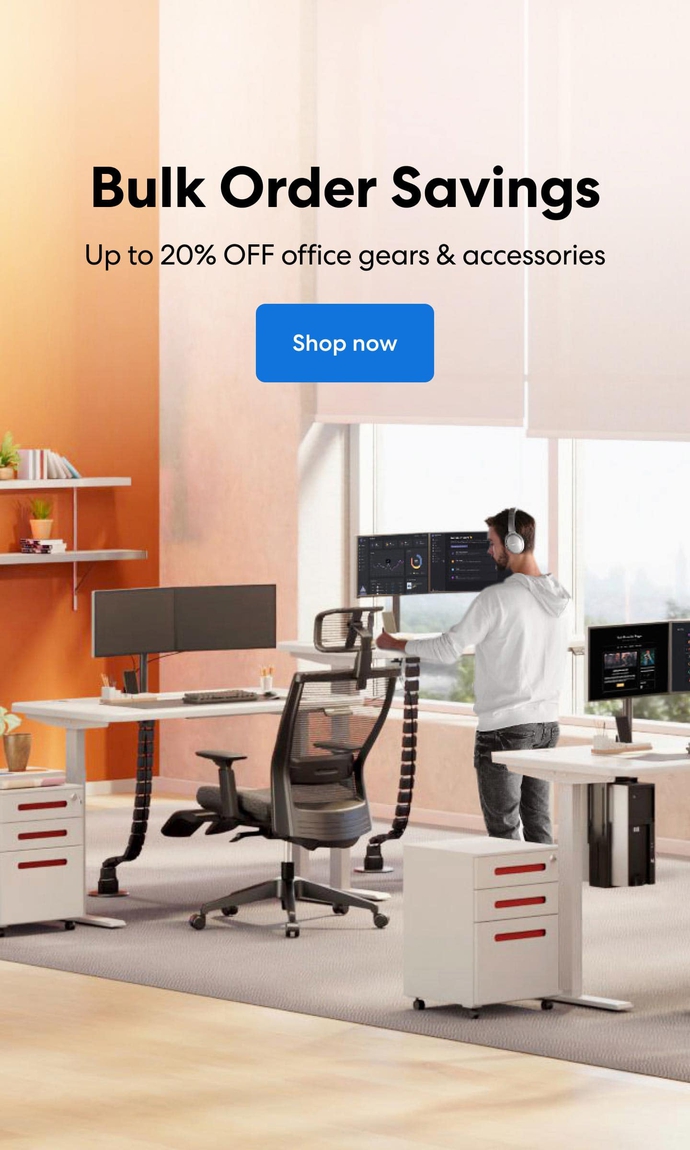 Subcribe newsletter and get $100 OFF.
Receive product updates, special offers, ergo tips, and inspiration form our team.