Workplace Inspiration
10 Office Guest Room Ideas for a Versatile Home Workspace

Autonomous
|
Jun 3, 2023
356 Views
While working from home is becoming very popular, not everyone has the luxury of having an extra room to use as a home office. Most people have to make do with the little space they have. This is where some great office guest room ideas will come in handy when creating an office setup at home. 
With a little bit of imagination and improvisation, you can turn your ordinary guest house into a makeshift office-guest room combo to use when you need a quiet space to get some work done. If you get the balance right, in terms of décor and furniture choices, your room will function as both an office and a bedroom. 
There are so many great home office guest room ideas out there that all you need to do is pick the right one for your needs. Once you settle on a particular option, you need to buy the right kind of furniture items to suit your home office guest room ideas. 
At Autonomous, you can purchase a prefabricated ADU that is ready to be used as both a guest house and an office. There are so many great choices to choose from, so go and check them out right now. 
Benefits of Using Guest Room as Home Office Space
If you are planning on doing a lot of work from home, using the kitchen table or sitting on the couch with your laptop just won't do. This will eventually have a negative impact on your health as well as reduce your productivity because you lack a designated work area. 
If you have an unused guest house, a few office spare bedroom ideas could help you turn that into an awesome home office without sacrificing its intended use as a guest bedroom. 
There are many benefits to having an office guest room combo, such as: 
You can have a great home office without investing much in terms of renovation or furniture.

When you have guests over, the room will still be comfortable enough to sleep in

The right guest bedroom office ideas can help you create a room that will add a lot of value to your house.

A room dedicated to your work will be a quiet environment free of all the regular home disturbances that affect productivity.

Most office guest room ideas can help you create a place where you can escape the hustle and bustle of family life and just relax.

You can cleverly include drawers and shelves to create some storage space in a way that does not clash with the guest room design.
Some Guest Room Office Ideas
If you are finding it difficult to get started on your office guest room combo, we can help. Here, you will find some great office spare bedroom ideas that you can apply to your home. 
Consider these 10 easy-to-implement home office guest room ideas: 
1. Fold-up/Stowable Furniture
One thing that puts many people off when it comes to combining a home office with a guest room is the thought of having to deal with office furniture all over the room. Having a huge desk sitting next to the bed can affect the look of your guest bedroom, so you will need some office spare bedroom ideas to help you get around that. 
Therefore, one of the best things you can do is buy fold-up furniture for your home office. If your guest bedroom has some extra closet space, this could be the ideal place to store your desk, chairs, and filing cabinets when not in use. Once you fold everything and put it out of sight, your room will look just like any other guest bedroom.
2. Use Vanity as a Desk
A great trick when using the same room for dual purposes is to find a way to use the same furniture items for different purposes. If you already have a vanity in your guest bedroom, why buy a desk and add clutter to the room? 
With the right chair, you can comfortably sit in your vanity and get a lot of work done. When you are fished, clear up your office items, and your vanity will look great in your guest bedroom.  
The same principle can be applied to bookshelves, closets, or any flat surface that is big enough to get some work done. 
3. Avoid Office Style Furniture
Certain pieces of furniture are designed specifically for the office and would look out of place anywhere else. If you were furnishing an office shed, these would be great additions, but for an office guest room combo, you need to use a subtle touch. 
What you need to aim for, is the perfect balance between a great working environment and a place where your guests would be comfortable sleeping in. When choosing your office chairs, for example, you can go for some comfortable cushion chairs that you can sit comfortably in while doing your work while not looking out of place in the office.
4. Keep It Simple
Everyone loves a well-decorated office to work in because it promotes productivity and creates a comfortable working environment. However, if you go for the normal décor that is used in offices, you may find that the room is no longer comfortable to sleep in. 
The same goes if you choose décor that is meant for the bedroom. Working in such a room will feel like being in a bedroom rather than a home office. Keep all your décor as simple as possible so that your room can function well in its dual purpose.
5. Play Around With Your Colors
Consider going for some bold colors in your home office. The normal toned-down colors that you would normally find in a bedroom may not be the best choice in this scenario. It is better to have a colorful room that is a pleasure to work in. 
6. Get a Longer Desk
If your guest room is not that big, you will need to get creative with your home office guest room ideas if you want to create enough space to work on. Go for a longer, narrower desk that will not take up a lot of space along the wall, while still providing you with enough surface area to get your work done.
7. Use Curtains
Some great-looking curtains can do an excellent job of dividing your room so that you have one area segregated for work, and the other for sleeping. If you do this right, you will not have to worry about how to balance the décor between an office and a bedroom because each area can exist and function independently. 
8. Build a Nook
Guest bedrooms that have awkward-looking corners can be great for building a quiet little nook for yourself where you can set up your office space. A well-designed nook does not need to be big, and will not require a lot of decorating. As long as you have enough space for your desk, chair, and one or two shelves, you can have the perfect workstation.
9. Use a Pull-out Sofa
One of the best guest bedroom office ideas you can try out is to substitute your bed with a sofa. A big-enough sofa can function as both a sleeping area and a piece of office furniture. You can even go for a sofa bed that you can pull out when you need to create some sleeping space for your guests.
10. Add Some Plants
House plants always make a great addition to any room. There are many awesome low-maintenance office plants that you can try out, such as the peace lily, spider plant, prayer plant, and English Ivy. Placed in the right areas, they will add a lot of life to your office-guest room combo.
Why Don't We Build an Office Guest Room in Our Backyard With an ADU?
If you do not have a guest bedroom that you can turn into a home office, you can always consider buying one of the affordable prefab homes available on the market. All you will need is some extra backyard space for your modular guest house and you are set. 
Another option, besides buying a ready-made accessory dwelling unit (ADU) is to build one from scratch. The advantage of this is that you have complete control over all the design aspects of the backyard office guest room, so you can make sure it is in line with the home office guest room ideas you had in mind. 
Benefits of Having an ADU as a Guest Room and Home Office Space
Why should you buy an ADU to use as a guest room and home office? If you are wondering whether this is a worthwhile investment, here are some pros and cons to consider:
Pros
An ADU can be designed specifically to meet your needs.

At Autonomous, you will find ADUs that are easy to install and come packed with loads of great features.

You will have a private place to work from home that also doubles as a guest room when you need one.

Even when you are not doing any work, an ADU is a great place to relax and have some alone time.
Cons
Some ADUs can be expensive, especially if you go for top-of-the-line home office designs that double as a 

backyard guest house with bathroom facilities.

An ADU can be expensive.

Building codes in some areas may not allow the building of any extra features on the property.
Versatile Autonomous ADUs to Consider
If you have your mind set on a great prefab studio that doubles as a guest house, Autonomous has exactly what you are looking for. Here are three options for you to consider: 
1. StudioPod
Do you need a prefab studio that provides a lot of privacy for your work while also serving as a multipurpose ADU? The StudioPod could be just the type of dwelling unit you are looking for. 
One of the great things about StudioPod is that you do not require a permit for this type of structure in most localities, meaning there is no need to worry about breaking any building codes. 
The StudioPod has a unique design that will add a lot of value to your property. With this ADU, you have the perfect home office that can be changed into a guest house in no time at all. If you buy it now from Autonomous, you will receive a one-year warranty for your ADU as well as shipping to most states in the US.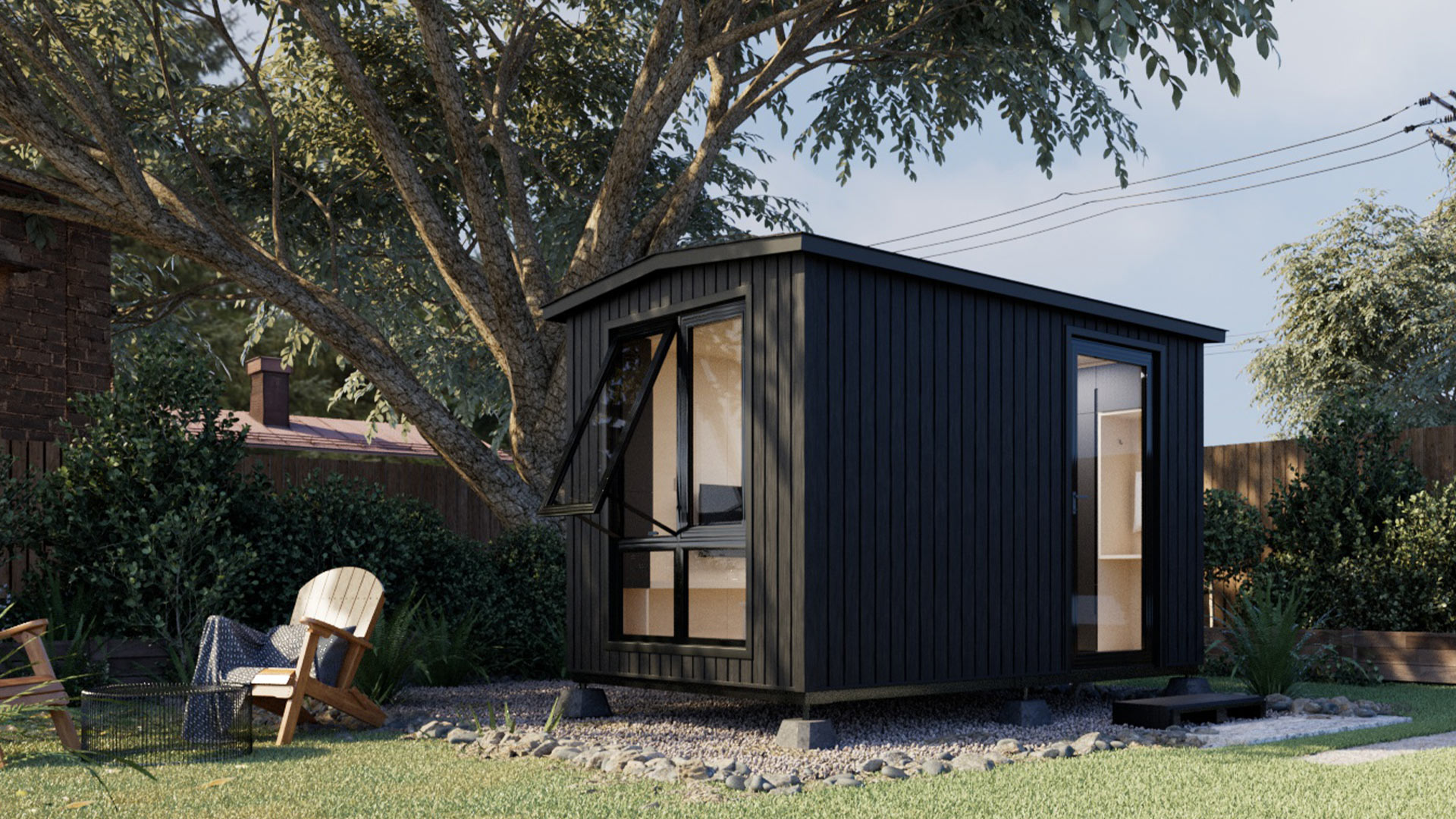 Dimension
8'4"W x 12'6"L x 9'10"H
Floorspace
105 square feet
Ceiling height
7'3"
Weight capacity
2.9 tons
Pedestal
18"W x 43"L x 7"
Window & door material
Powder-coated aluminum,  5/16" tempered glass
Material
Siding: plywood 1/2", steel frame, honeycomb paper, plywood 3/8", bitume, housewrap, vinyl siding
Roof: roof shingles
Floor: plywood
Pedestal: steel frame & wood plastic composite
Electrical devices
RCB, Wall outlet, Ceiling light switch, Ceiling light, Ventilator switch, Ventilator, Ethernet wall port, 66ft power cable with 2 connectors
Include
Optional: Cabinet, Desk, Small & Big Bookshelf, TV Shelf, Foldable Sofa Table, Convertible Sofa Bed. Always included: Electrical Cabinet
Power input
Maximum voltage : 110V AC (US standard)
Maximum current : 25A
Maximum power dissipation : 2750W
2. WorkPod
If you are looking for one of the best ADUs on the market, the WorkPod from Autonomous is a great option. It has a beautiful modern design that comes with huge panoramic windows to let in as much natural light as possible. 
The high quality of materials used to make this work pod make it suitable for use as both a home office and guest room when you have some visitors over. You have the option of buying it already assembled and with furniture, or you can save a bit of cash by completing the easy assembly yourself and using your own furniture. 
Dimension
8'6''W x  11'9''L x 11'H
Ceiling height
6'10'' to 9'4''
Window material
Wooden frame, 5/16" tempered glass
Door material
Anodized aluminum frame,  5/16" tempered glass
Material
Siding: bitumen, housewrap, vinyl silding
Roof: bitumen, housewrap, shingles roof
Floor: plywood
Balcony: composite wood
Include
Optional: SmartDesk Connect, ErgoChair Pro+, Dual Monitor Arm, Cable Tray, Steel Cabinet, Anti-Fatigue Mat. Always included: Electrical Cabinet & Bookshelf
Floorspace
98 square feet
Capacity
2.9 tons
3. WorkPod Lite
A perfect backyard office pod has to fulfill all your needs for a home office while not taking up so much space that your yard will look cramped and unattractive. The WorkPod Lite is just the right size to fit the bill. 
It can be installed discreetly in one corner of your yard while at the same time giving you a lot of space to work in. The WorkPod Lite comes pre wired, so all you have to do is plug it into an outlet and it will be ready to go.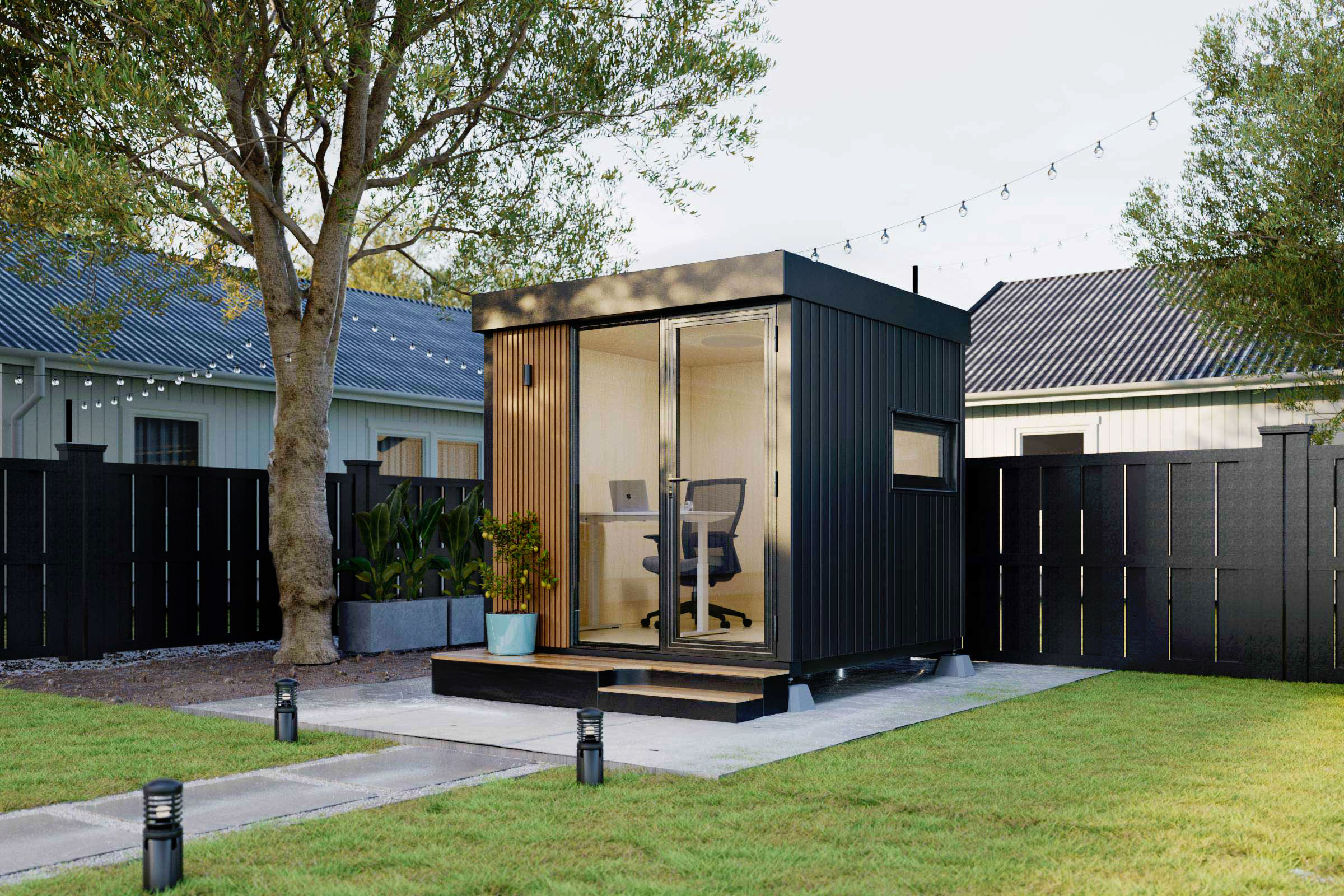 Dimension
8.7"W x 8.12"L x 9.3"H
Material
Window and door: powder-coated aluminum, 5/16-inch tempered glass
Siding: plywood 1/2-inch, steel frame, honeycomb paper, plywood 3/8-inch, bitume, housewrap, vinyl siding
Roof: metal roofing
Floor: plywood
Balcony and Pedestal: steel frame and wood plastic composite
Pedestal
24"W x 103"L x 9"H
Electrical devices
RCB, Wall outlet, Ceiling light switch, Ceiling light, Wall light, Ethernet wall port, 66ft power cable with 2 connectors
Weight capacity
2.3 tons (including Pod body)
Floorspace
80 square feet
Ceiling height
7.3-inch
Need Some Extra Workspace? Try an Autonomous ADU Today
Having a quiet, private, and secure place to do your work when you are at home is equally important as providing a comfortable place for your guests to use when they are visiting. Why not combine functions into a single multipurpose ADU? 
At Autonomous, you will find a wide range of options to suit your office guest room ideas. Visit the website now and see how you can create the perfect office guest room combo with any of the awesome ADUs available.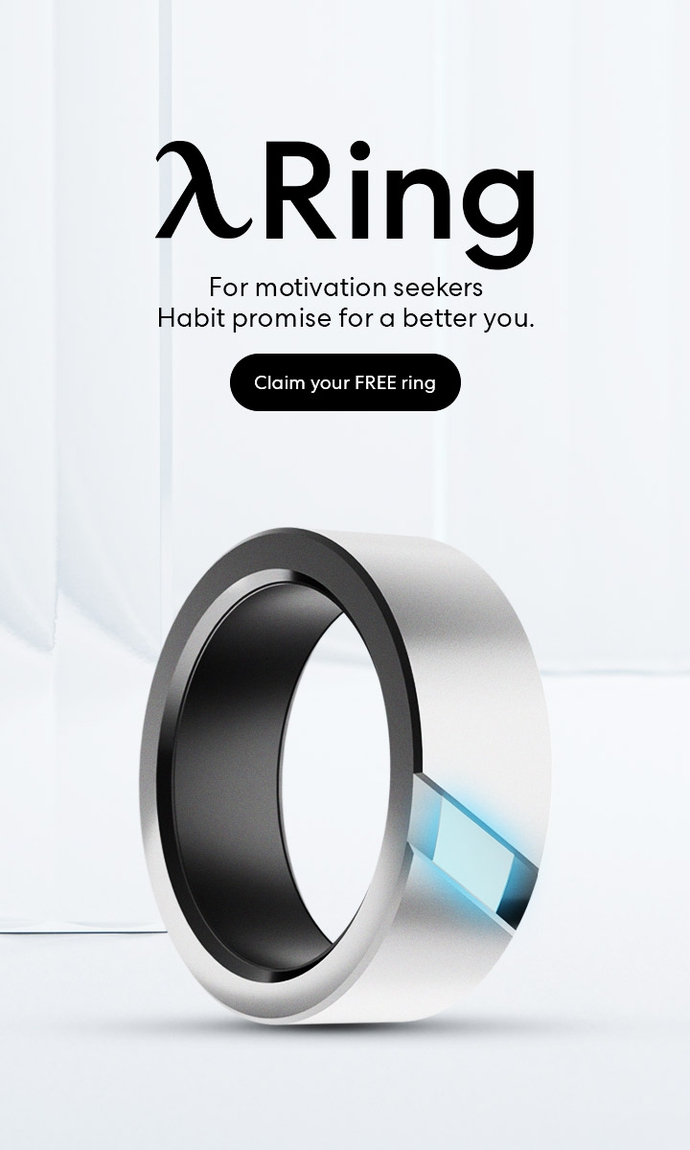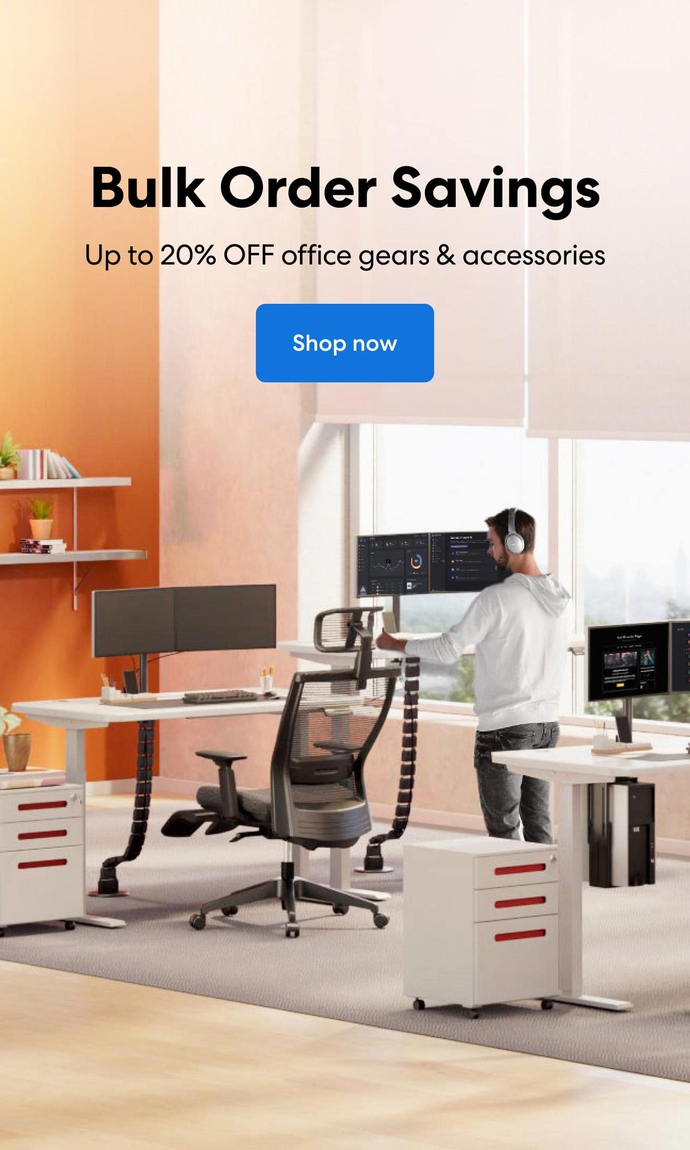 Subcribe newsletter and get $100 OFF.
Receive product updates, special offers, ergo tips, and inspiration form our team.