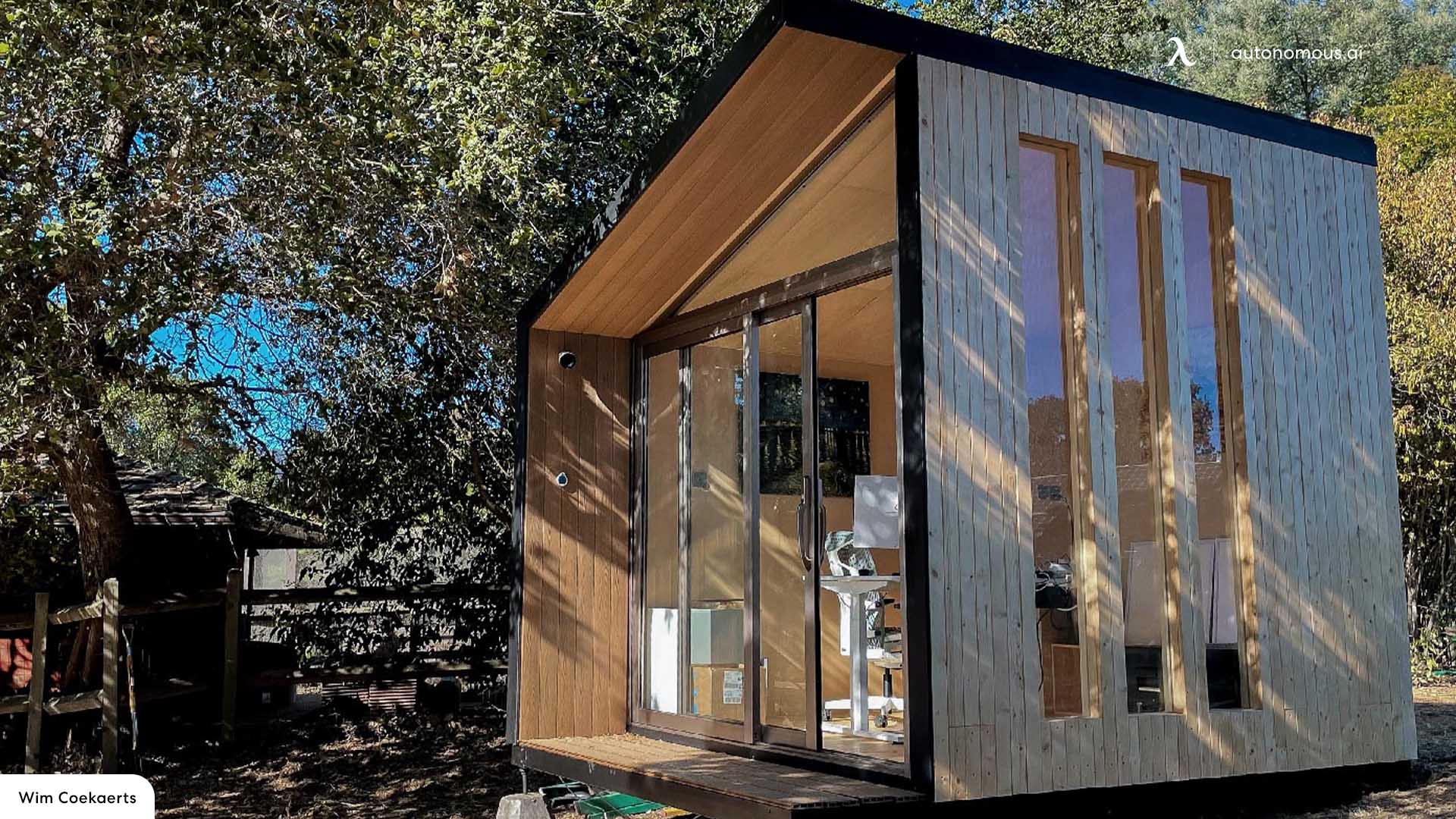 Smart Products
10 Backyard Office Pods to Build in California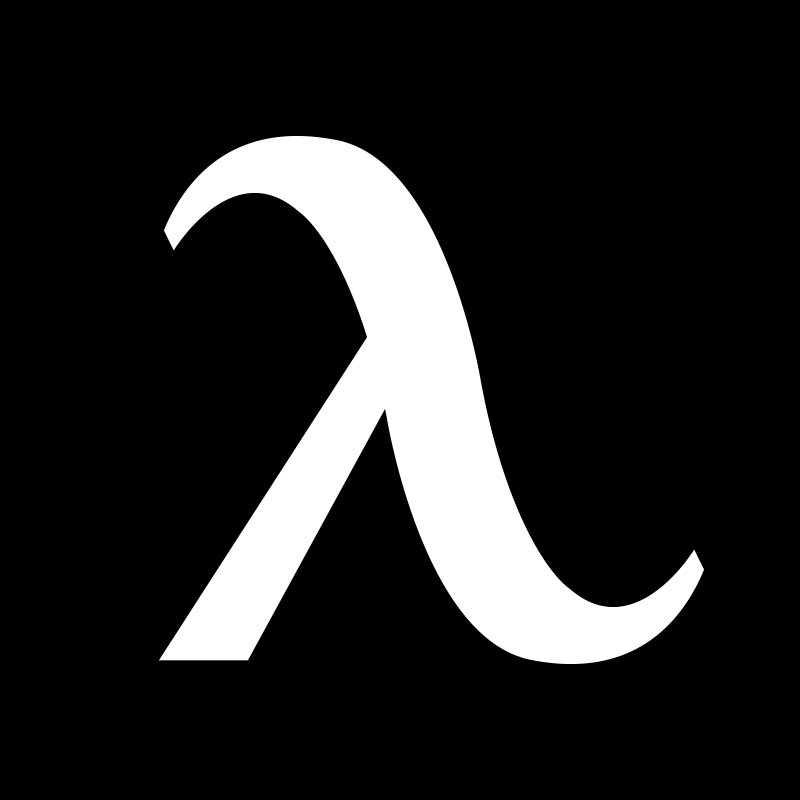 Autonomous
 | 
Dec 22, 2021
What comes to mind when you think of a backyard office pod in California? Certainly, the idea of what qualifies as work or as an office space continues to evolve. Years ago, it would be unprecedented to imagine that office workers could do their duties from anywhere apart from the designated office space.
As time passed, the concept of work being "a thing you do as opposed to a place you go" began to show itself. Now, not only are people working remotely from their homes or coworking spaces, but the environment continues to be modified for greater efficiency and productivity.
Working from home allows a certain level of comfort and flexibility. Transit time is eliminated from the equation, and one can work in a familiar and comfortable space, eliminating the mental strain of having to function in a corporately acceptable way.
There are a few drawbacks though. One of the biggest ones is the inability to separate what should be work time from personal time. The moment someone can roll out of bed and get on the computer is the moment things go downhill.
People aren't even taking proper lunchtimes when they're at home, and companies feed into this. There is almost a subconscious belief that if someone is home, the person should always be able to work.
So, the question becomes, what can you do to achieve that level of separation that eliminates some of the concerns highlighted here? Well, you could consider a work from home pod for your backyard.
Why Would You Want an Outdoor Office Pod in California?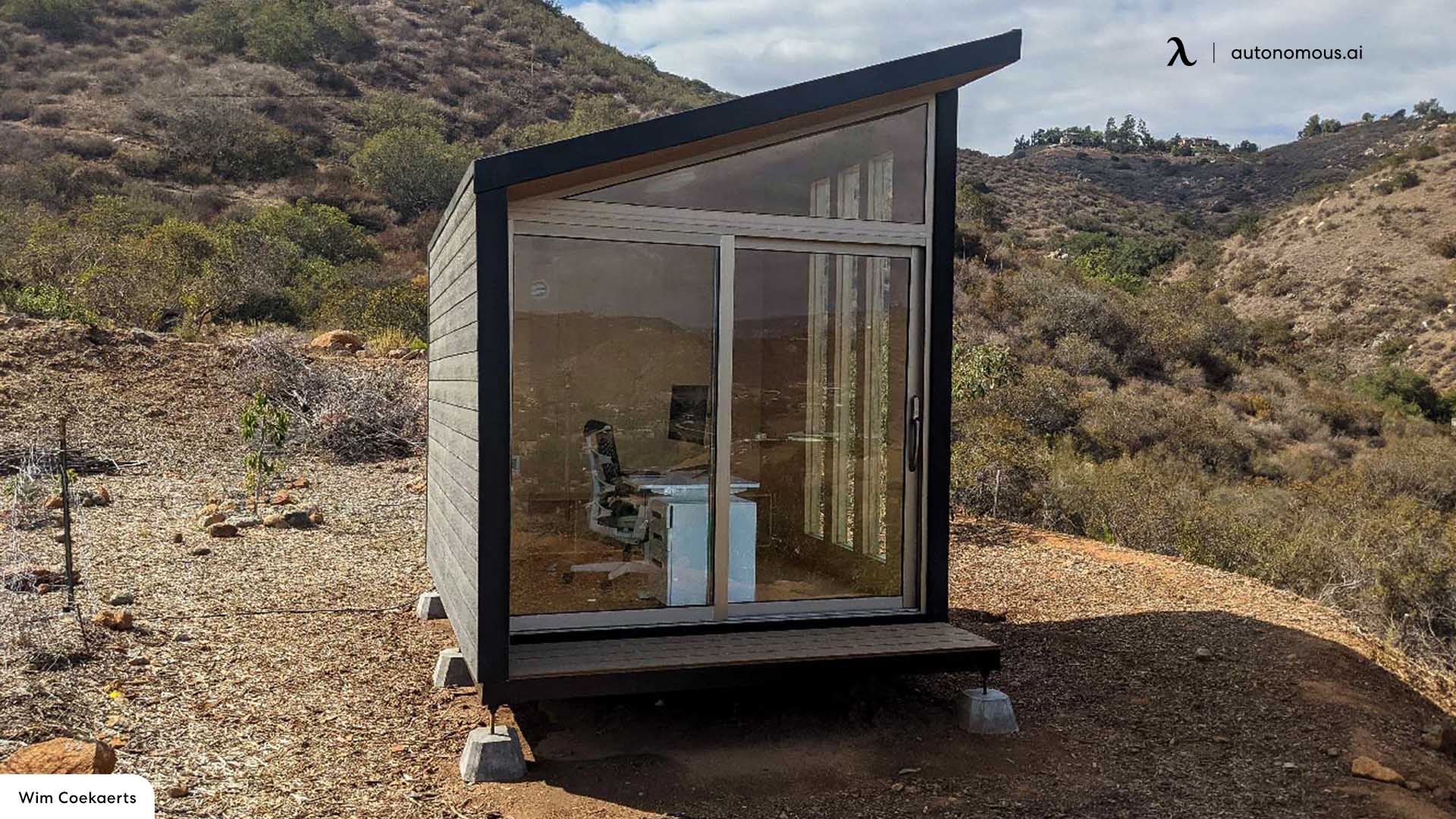 A backyard office shed in California is not the most uncommon thing in the world. The question is how many of them are used for work purposes? Maybe you have a beautiful aesthetic in your backyard with the space to accommodate a well-designed garden office pod.
What would you achieve by having one of these structures on your property though? Well, the compartmentalization difficulty that comes with working from home is all but eliminated.
Beyond the issues discussed above, there is also the matter of how you function when the environment is too relaxed. With a soundproof office pod, you have a properly dedicated workspace, which means you can eliminate these kinds of challenges.
An office in the house is not the worst idea, but you are still close to a lot of the distractions and the things that prevent you from compartmentalizing. So, why not work from your garden office pod in California and take your lunchtime in your house to prevent that overlap?
You should lay out your designated work hours daily. Once you are outside of that time, exit the pod and head into the house or wherever else you may wish to be. Of course, there may be exceptions, as people often sometimes must put in overtime, but don't make it your norm.
Which Companies Can Provide a Backyard Work Pod in California?
So, based on what you've heard so far, a prefab office pod sounds amazing, doesn't it? What options do you have if you are now interested in getting one? Luckily, you've come to the right place to have that question answered for you.
Here are ten of the best companies you can look toward for your backyard studio in California.
1. Autonomous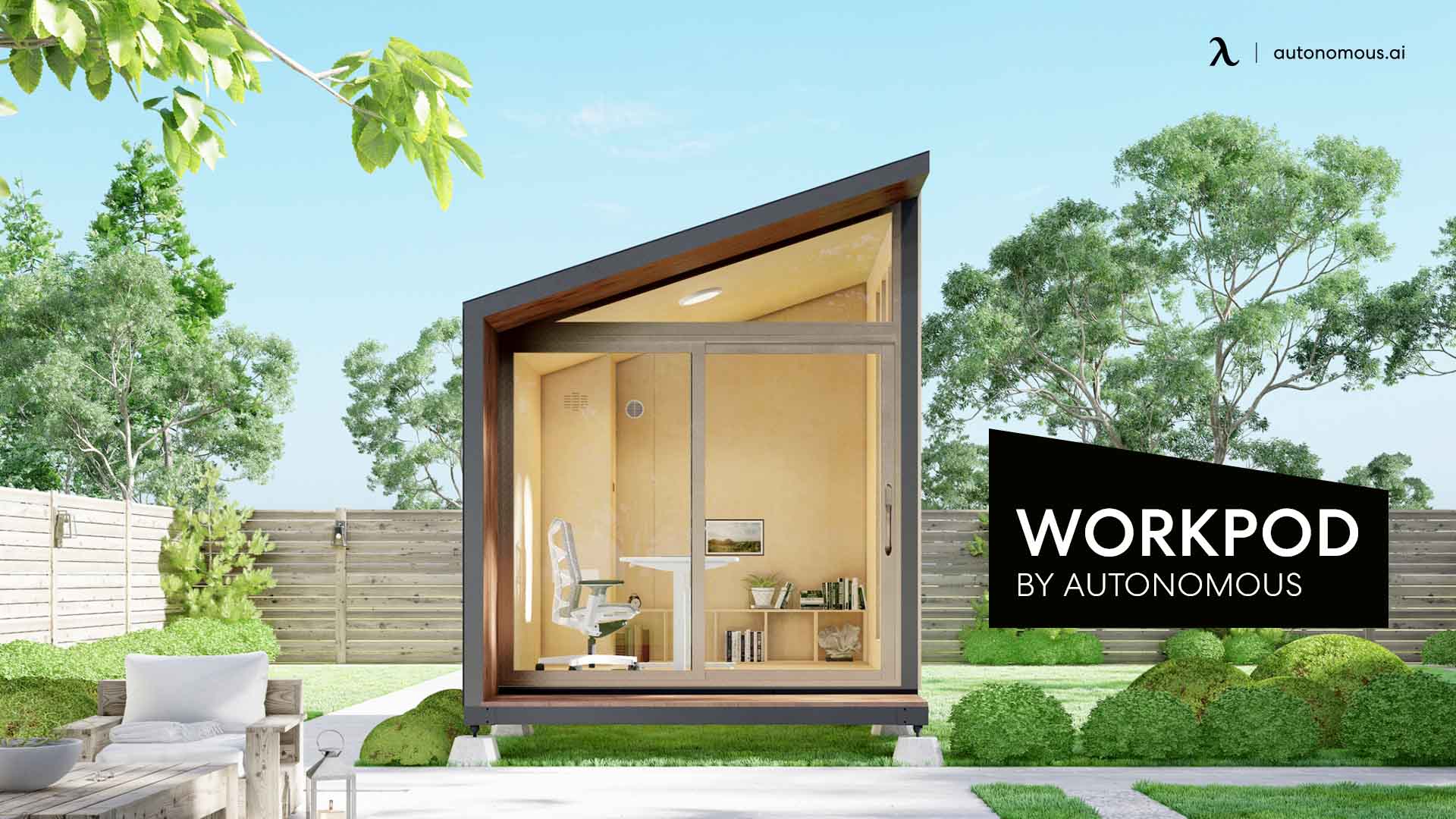 The first stop on this elite list is the Autonomous WorkPod. Here, you are getting the definitive work from home experience by having this unit in your backyard. All the expected necessities, such as cable runs, air extraction, air conditioning, electrical outlets, etc., are well taken care of.
This Autonomous pod boasts a compact footprint that can support a variety of backyard sizes, though it offers enough internal space for you to comfortably work.
If you need more convincing, you can book an Autonomous Pod visit in California to test it out. During your visit, you get one hour in the pod with an Autonomous SmartDesk and ErgoChair. Therefore, you are combining a top backyard studio in California with top-tier office furniture, giving you an experience you probably never even thought possible.
2. QualitySheds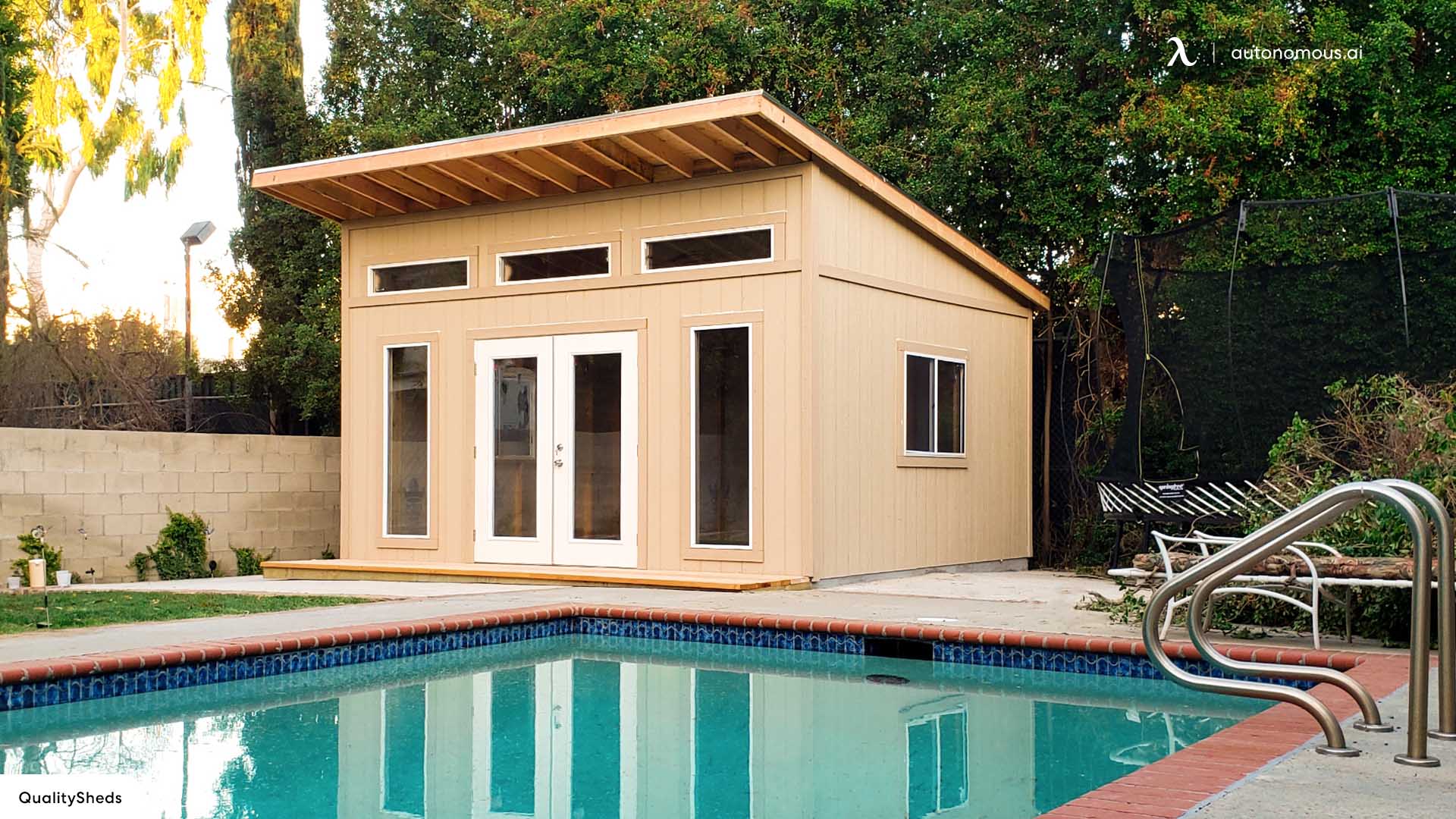 QualitySheds starts off the list with its Studio Shed design. One of the most appealing elements of this outdoor office pod in California is the price. No one can deny the level of affordability that you are getting here.
If you are the type of person who prefers a contemporary design, then this one is almost made for you. Additionally, you can exercise a bit of creative control, modifying the size and visuals that you get.
Of course, there is the matter of the space you have in your backyard or garden, as well as the amount of internal space you are looking for. It is one of the top backyard studios in California.
What's interesting is that the customization doesn't stop there. If you were to tour California and find five different QualitySheds Studio Sheds, they may look like they were built by five different manufacturers.
It's certainly an interesting concept from an interesting supplier. Note that the price you're quoted includes charges for the workstation pod, its delivery, and its installation. How is that for a deal?
3. Rattan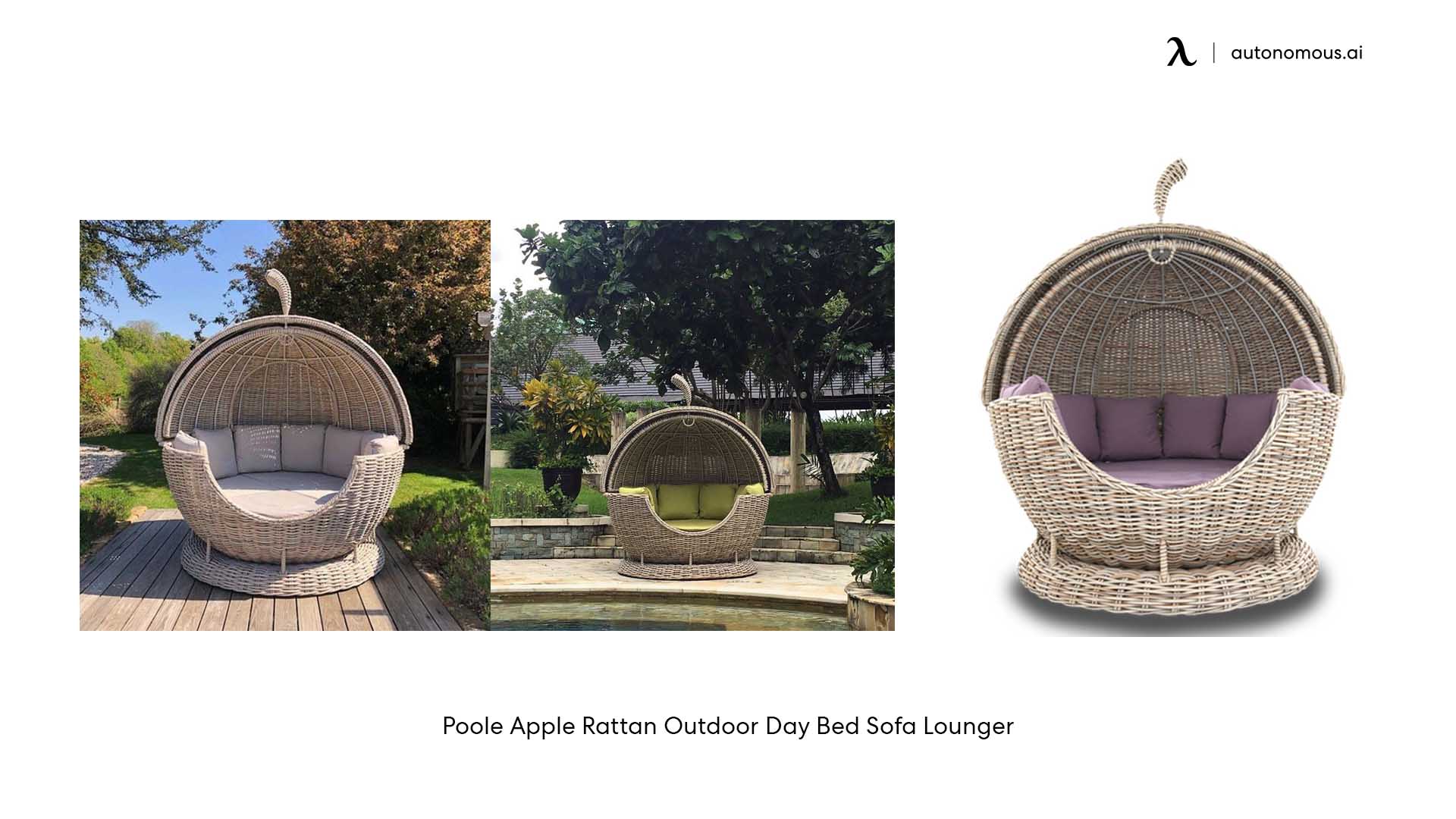 The next backyard work pod in California comes from Rattan and the model is known as the Lounger. It's one of the only options on this list that is not fully enclosed by default, though you use its included heavy-duty cover to protect it from the elements.
The best way to describe it is as being apple-shaped, which appeals to those who are looking for a unique visual that may not embody the dull outlook that most people associate with work.
It's an open-plan workspace, and it tends to fit right in as a backyard office pod. The interior is outfitted with plush cushions, making for an incredibly comfortable work experience. Additionally, it's not the kind of unit that requires a great amount of maintenance.
All in all, it's quite a unique design that works especially well in a garden context. You would not be disappointed by giving it a try.
4. Tetra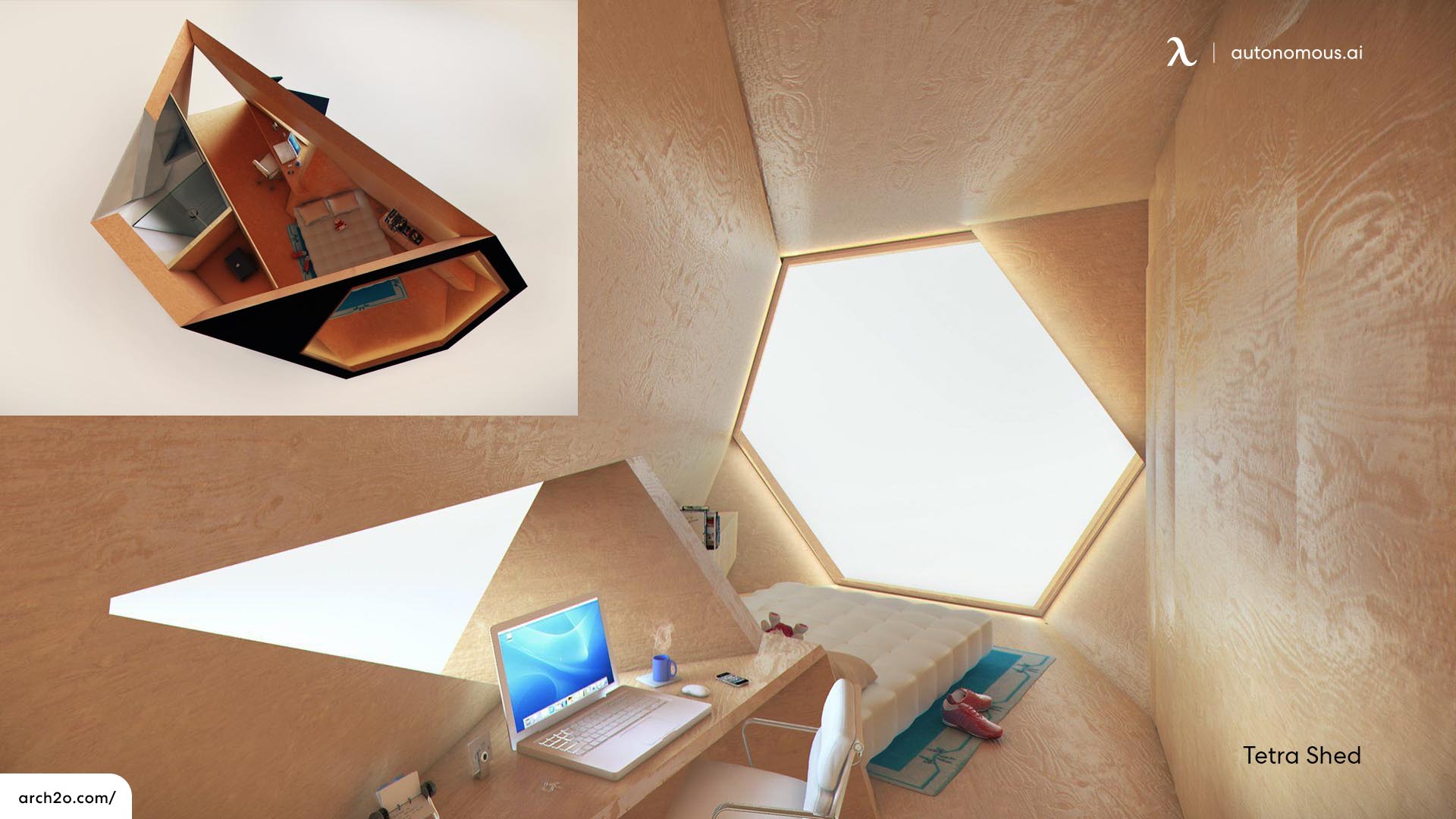 The third entrant on the list is the Tetra Shed. Now, it's a little weird to have this one included on the list since it technically doesn't exist in the same way that the others do. So, if you were to choose another option, for example, you would simply reach out to the manufacturer, indicate your desire to purchase, and await your delivery.
The Tetra Shed never really made it to production, as it's more of a concept. It's been included here, because you may be interested in going the DIY route to build your backyard office pod in California.
Alternatively, if you don't have that kind of skill, you could hire someone who does and get yourself a well-designed office space out of the agreement.
If you are wondering about the origins of the admittedly strange shape, the Tetra Shed was designed for a Daisy chain layout, allowing multiple units to seamlessly be placed in a joint arrangement if needed.
So, if the space is big enough and you want to have that kind of layout with someone else in your house who also works from home, then the Tetra shed is probably what you need.
5. The Bunkie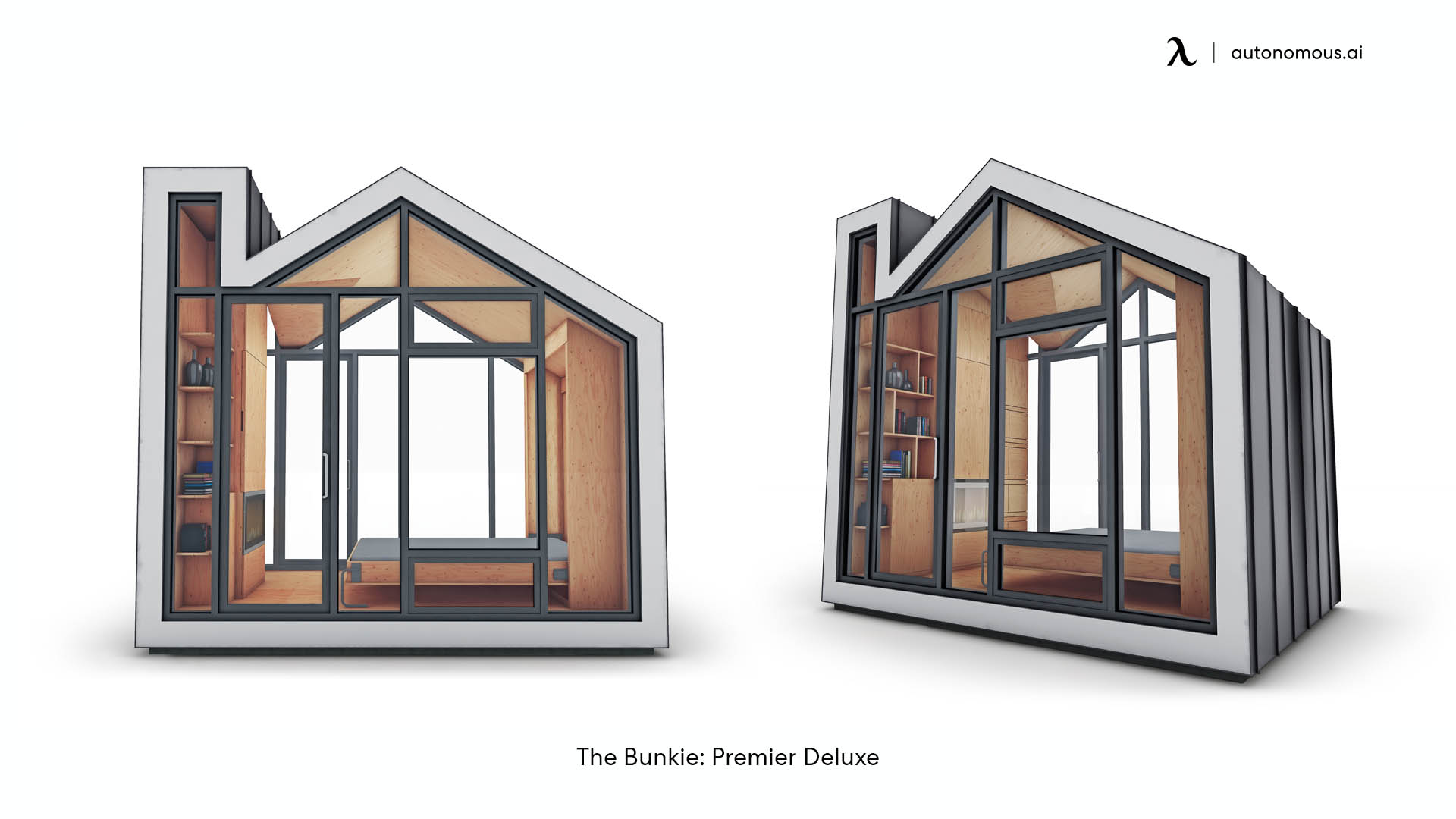 The first word that probably comes to your mind when you see The Bunkie: Premier Deluxe is "traditional." Still, when you start to zoom in on what is going on, you see that the manufacturer paid an immense level of detail to almost every facet of the layout.
If you get the vibe that it looks like a California house, you're not off the mark at all. The Bunkie was initially intended to be an extended living space, but clearly, it could be adopted for work purposes quite easily.
Therefore, it was taken in the office pod direction, and it has not looked back since. The townhouse-shaped unit features wall-to-wall glass and works best in a shaded area. Since you are going to be erecting this one in California, there is no need for you to worry about having to get a permit.
6. PopUpHut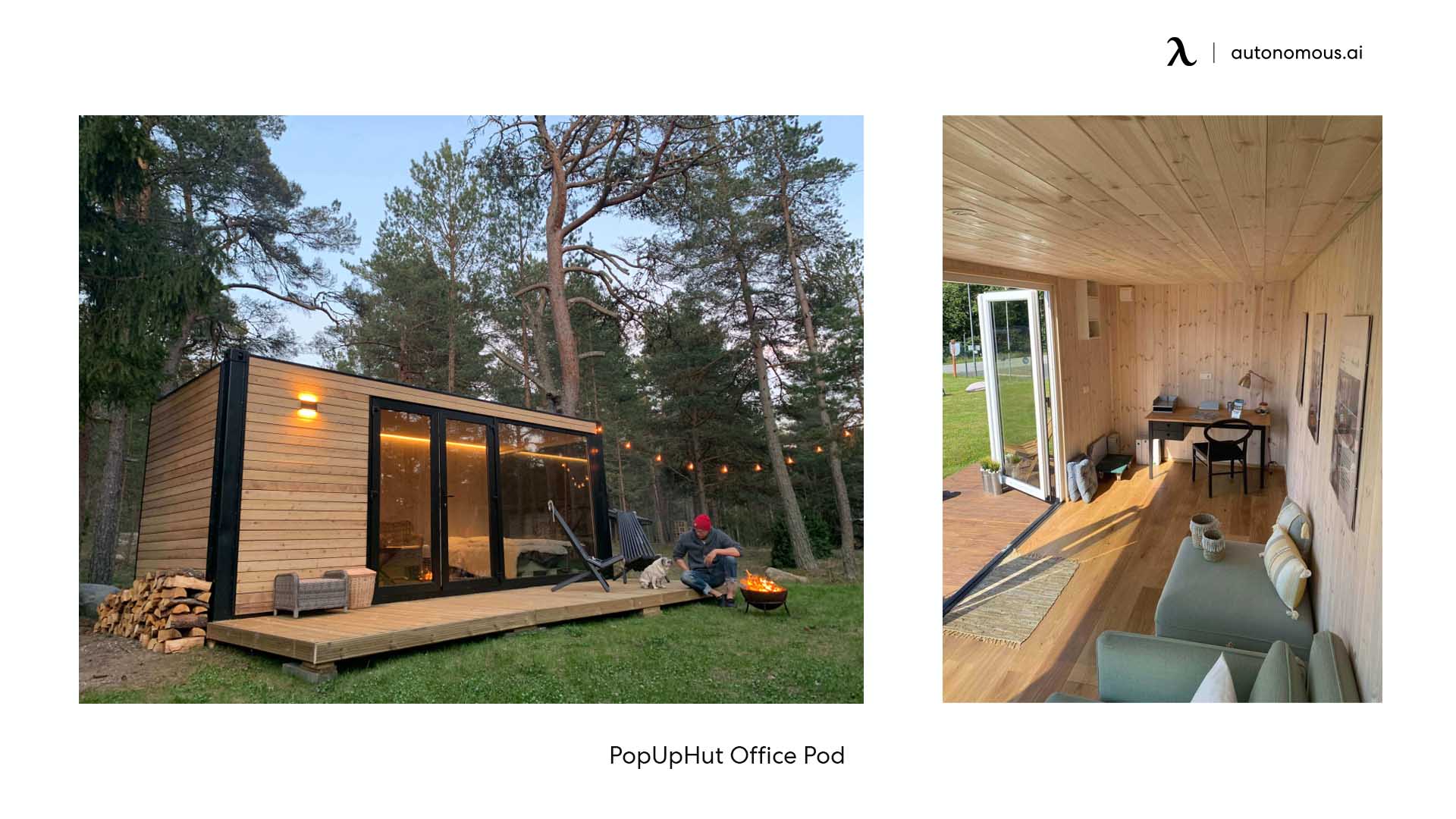 Here is another option for a backyard office pod in California for you. The shape of the PopUpHut Office Pod is the only thing traditional about it. It may be rectangular, but it would be very unfair to describe it as anything but incredibly unique and visually stunning.
If you're an environmentalist, this is a good option too, as it's made of purely eco-friendly material. The internal space is quite generous, allowing for a comfortable fit for two workstations.
Some people have even purchased a PopUpHut to turn into a guest room, as opposed to an office space. insulation is built into the design, so there goes all your potential temperature worries.
7. Linea
Linea kicks off the second half with its Garden Office Pod low-profile design. As you probably expect with this kind of composition, there is no roof overhang to consider. One of the advantages of this is that you can set it up close to boundaries without having to concern yourself with massive clearance issues.
A well thought out unembellished exterior complemented by internal guttering characterizes this outdoor work pod and makes it even more attractive.
8. Professional-ii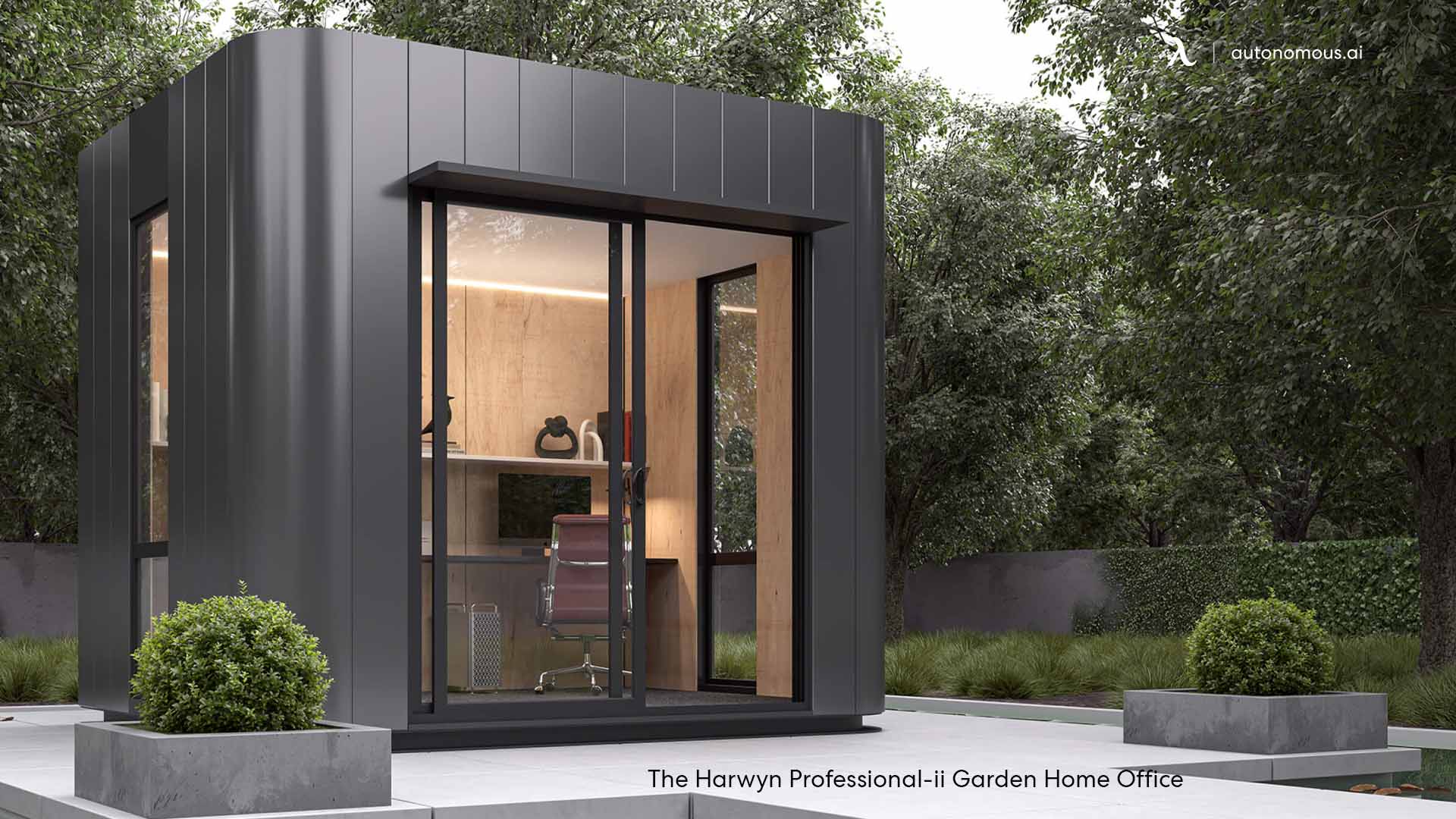 The professional-ii Garden Home Office Pod is next on the list, and it is certainly quite outstanding in the visual department. If you ever want to have something in your backyard to make a huge statement, you've likely found exactly what you were looking for here.
The aesthetic is so exquisite that some people have purchased it to be a pool house, simply because it fits in that well. There is nothing too complex about the design or composition, yet it manages to ooze pure elegance.
Internally, there is a lot of real estate for you to take advantage of. Like the PopUpHut model discussed above, you can comfortably accommodate two different workstations if you desire. There's not much on the negative side to say about such a standout garden office pod in California.
9. Rowlinson Connor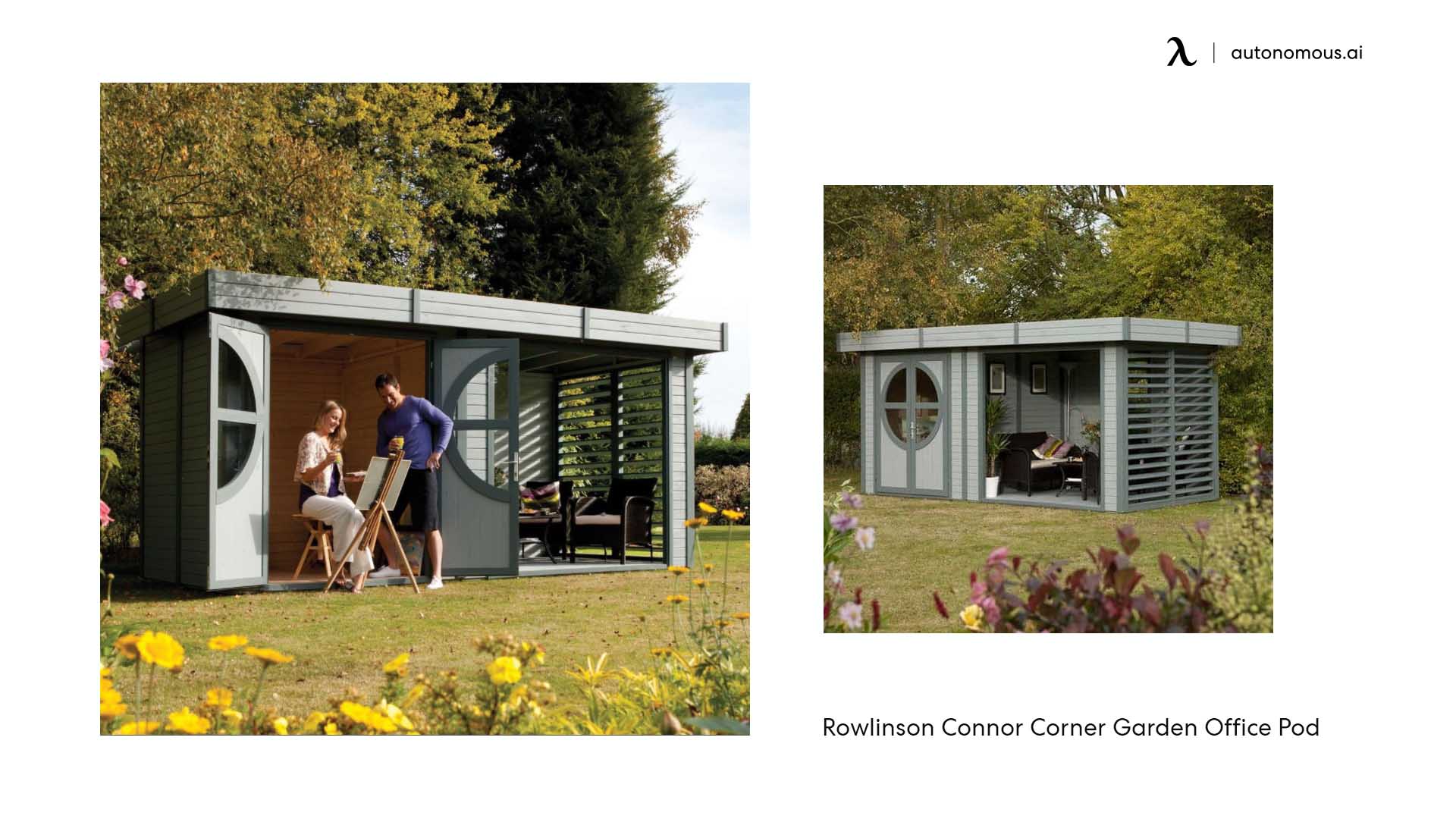 So, it's essential to start with the elephant in the backyard office pod in California here. The use of the word "elephant" is more than appropriate since this one is on the larger side of the fence where outdoor office pods are concerned.
On the flip side, if you know you have a huge and open office space and you want to capitalize on it, then it would be very hard for you to go wrong with the Rowlinson Connor Corner Garden Office Pod.
The manufacturer went for an open-fronted design, but managed to preserve that compartmentalized pod feeling that you likely bought it for.
When you hear that this unit is so big, one of the first assumptions you may make is that its price tag is just as large. Surprisingly, it manages to come in cheaper than some of its smaller counterparts, though it does not compromise on its functionality.
10. Platform 5 Architects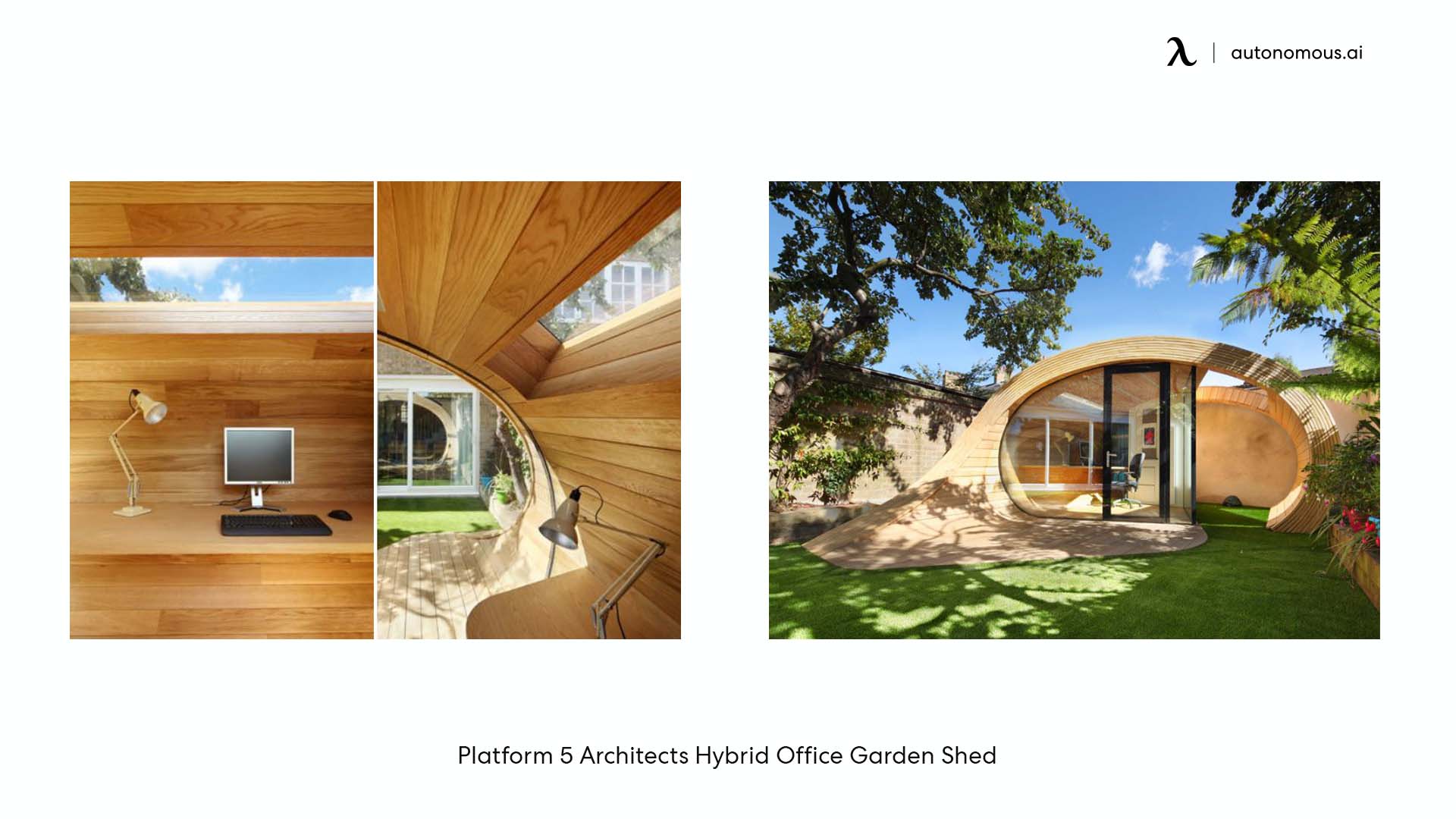 The Platform 5 Architects Hybrid Office Garden Shed is another unit that is designed with your garden in mind. You probably already pieced that one together from the name. It is undoubtedly the most otherworldly aesthetic that you are going to find where a backyard office pod in California is concerned.
It quite literally embodies the Fibonacci sequence. Still, the aesthetic is beautiful, and the structural integrity is quite solid. You're going to find metal, tempered glass, oak, and a host of other premium quality materials being used. Expect to score some style points if this is the one you go for.
Final Remarks
So, with that, you have quite a high level of insight into how a backyard office pod in California for outdoor use fits into the equation. Certainly, remote work comes with a host of benefits that contribute to a higher level of productivity in today's workforce.
Conversely, there are a few drawbacks that, if not addressed adequately, lead to a counterintuitive outcome, making working from the traditional office the better option for you. So, review the 10 options presented, and choose the most appropriate work pod for outdoor needs.
Remember that the Autonomous WorkPod allows for a trial run, so you know exactly what you're going to be getting if you decide to put one on your property. That's not the kind of offer that you should ever refuse. What do you have to lose?
Hey, you have special pricing through your company.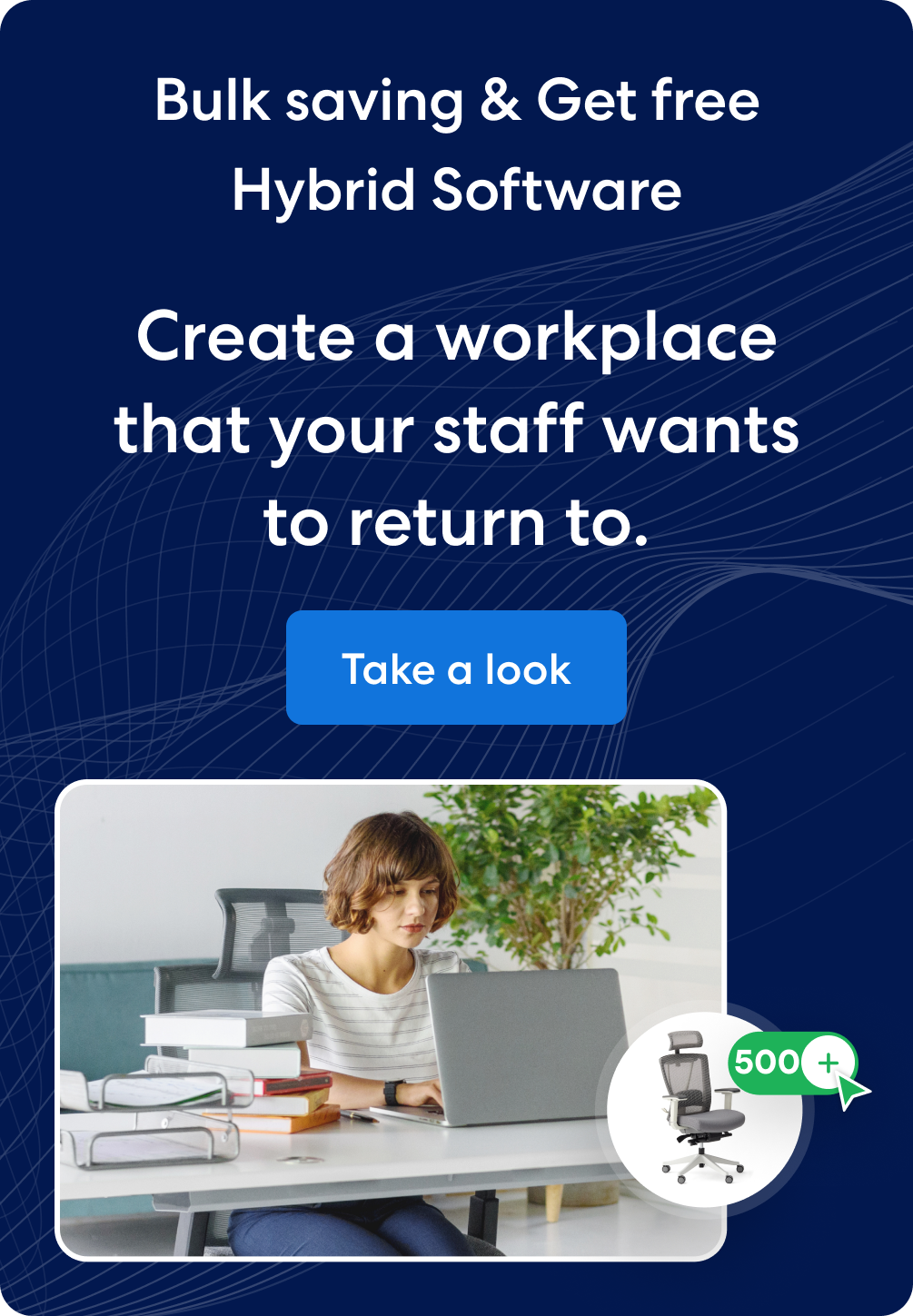 Get exclusive rewards
for your first Autonomous blog subscription.
WRITTEN BYAutonomous
We build office products to help you work smarter.
Coming at You Live from Autonomous' Social Media!