Gaming Setup
Best Budget Mechanical Keyboard for Gaming – Top 10 Picks (2023)

Autonomous
|
Apr 12, 2023
3,006 Views
If you have a mechanical keyboard, you'll do well. Experiment with different switches if you can. Some stores will have demo switches to get switch testers fairly cheaply. When you touch a linear switch, there is no feeling until you hit bottom. There are clicky switches that make a clicking sound and can be felt when used. Gamers typically use linear switches, while those who type tend to use tactile switches, depending on personal preference.
While a good quality keyboard can cost a lot, it will last almost as long as the computer itself. This article looks at a few less expensive best, budget mechanical gaming keyboard alternatives.
What is a Mechanical Gaming Keyboard?
As a gamer, your peripherals are an essential component of your gaming experience. As any keyboard user knows, the right full mechanical gaming keyboard makes all the difference in your experience. However, you are not likely to know that you actually have more choices than you think. There are two basic types of keyboard switch technology: mechanical keyboards and membrane keyboards. Mechanical keyboards use mechanical switches, while membrane keyboards use membrane switches.
When you think about a mini mechanical gaming keyboard, most people see mechanical keyboards; they are the classic-looking, sturdy keyboards from the 1980s. Accordingly, mechanical keyboards are composed of plastic switches beneath each keycap that are made from high-quality plastic.
Keycaps are the top caps with the lettering/numbers

When you press the stem, it moves down when you press the keycap

Components are held together by the housing
Best Budget Mechanical Keyboards for Gamers
A keyboard is an integral part of a gaming setup, especially if you want top performance and to show your competition who's the boss. If you're a gamer on a budget, you don't have to compromise on quality. We've compiled a list of the top 10 best budget mechanical keyboards that offer exceptional performance and value for your gaming needs.
1. Cloud Nine's ErgoTKL Split Mechanical Keyboard
Gamer and office workers will both appreciate the comfort and functionality of the Cloud Nine Ergonomic Mechanical Keyboard, but it is a bit pricey and might not suit all users. You'll need extra desk space to accommodate the best quiet mechanical gaming keyboard!
There is an unpadded but quite thick wrist pad attached to the right side of the keyboard, as with most ergonomic keyboards. The ergonomic mechanical gaming keyboard gradually becomes taller as it progresses. The ergonomic split mechanical keyboard gradually becomes taller as the angle height adjustment progresses.
Lastly, you have the multipurpose dial in the middle, which creates a tent-like appearance. According to its designers, this slanted appearance encourages natural wrist placement. With such a smooth-looking keyboard, you can be sure the performance will be smooth. It doesn't require additional force when using the keys, which are loud and clicky.
Casual gaming focused on two to three key WASD combinations exhibited no lags or other problems when using the keyboard. In addition, it is 100 percent anti-ghosting, so you shouldn't experience any problems with losing combinations of keys mid-game. Keys were easy to engage in and responsive without much effort in general use.
2. Royal Kludge RK ANNE PRO Mechanical Keyboard: Gateron Brown Switch
This is another best budget mechanical keyboard. An innovative mechanical keyboard that is 60% wireless and 40% wired - the Anne Pro II has many features. Mechanical keyboard owners usually prefer this keyboard because it has multiple switch options, including Cherry, Gateron, and Kailh switches. We ordered a Gateron Red switch for our Anne Pro II. The Anne Pro II includes Bluetooth capabilities, making it easy to connect to four devices and start typing right away.
We like the font on the keycaps. However, the top row looks crowded since it includes the F1-10 keys. That's just what 60% of keyboards look like. The keyboard case has high-profile walls that make all the keys seem safe and secure. We were very impressed with the sound made by the keyboard after pressing a few keys quickly. Royal Kludge offers a 75% version of this, the RK84 black and the RK84 white.
Unlike other keyboards, the Anne Pro 2 does not have a numeric keypad, arrow keys, or F keys. Pressing more than one key at a time will activate the lower layer, giving you access to the F keys and arrow keys. The case and keys are white, giving it an overall clean aesthetic. The keyboard is comfortable to type on. Despite being a smaller keyboard, the keyboard feels quite secure and sturdy, making typing more comfortable.
3. Royal Kludge RK61 Wireless 60% Triple Mode Mechanical Keyboard
We would argue that the Royal Kludge RK61 is one of the best 60% keyboards available at a budget price. The RK61 would be an excellent gaming keyboard due to its size and capabilities. The RK61 also makes an excellent entry-level affordable mechanical keyboard; it offers various coveted features at a low price.
Thanks to the blue LED backlight, there are different modes to create a more amusing look on this keyboard. This is truly one of the best features of the Royal Kludge RK61 - it's perfect for those who prefer a wireless keyboard or want to connect it to various devices.
A USB-C power cable and a keycap puller are included in the box. Well-built and inflexible keyboards are hard to find at an affordable price. This 60% layout looks sleek and compact on the desktop. The keyboard is still easy to transport and pack away despite its weight.
4. Redragon's K617 Fizz 60% Wired RGB Gaming Keyboard
In addition to its compact size, the Redragon K617 Fizz also features an attractive RGB backlighting feature. Users can customize their lighting using the included software. People who want a hot-swappable mechanical keyboard will find the product worth its features with this cheap keyboard.
While saving table space for your mouse when gaming, this keyboard's compact and minimalist design looks good on any desk, you can choose from two color combinations for the keycaps: pink and white or gray and white.
This best budget mechanical keyboard is very portable thanks to its small size of 11.5*3.9 in and weight of .43 kg. You could put it in your bag and take it wherever you need it, to school or the office, without hassle. There is a Redragon K618 model that is full-length, thin, and macro keys.
A USB-type C connection is required to connect the Fizz. In case you decide to carry it around in your bag, the wire is long enough and flexible enough not to break easily. You can also detach the wire and customize it if you are into that.
As well as being bright, the RGB illuminates the keys nicely. With the Redragon software or the keyboard's function keys, you can customize the RGB. It takes a while to get familiar with the functions layer and the layout of secondary keys.
Unless you are comfortable customizing your hotkeys using the Redragon software or the in-game options, this keyboard might not be right for MMO, RTS, or MOBA players. The keyboard is also good for typing, as long as you don't have to encode numerical data or use other symbol keys. In addition to that, it is an efficient keyboard for FPS gamers and light typists.
5. Redragon K615 Elise 60% Affordable Mechanical Keyboard
The Redragon K615 is a multipurpose wireless mechanical keyboard that provides outstanding performance through its adjustable typing angle. The non-slip ergonomic design keyboard is compact and great for small setups.
The set also features an LED rainbow backlit with 18 different lighting modes. No problem cleaning as well since the keyboard comes with dust-proof blue switches and is compatible with Mac and Windows users.
6. Logitech K845 Mechanical Illuminated Keyboard
The Logitech K845 is a fantastic choice for folks who want to combine their interests in work and play and experience the best of both worlds. Longer periods of comfortable typing are made possible by the mechanically illuminated keyboard's curved contour and tilted keys. You may even change the keyboard's tilt to suit your comfort.
The level of personalization that comes with the Logitech K845 is fantastic. You have a selection of mechanical key switches. Last but not least, the keyboard's excellent metal construction makes it more durable.
7. Cooler Master CK552 Best Cheap Mechanical Keyboard
For people searching for style, we proudly present the Cooler Master CK552 mechanical switch keyboard. This best budget mechanical keyboard was built for gaming, offering rapid response times for quick in-game action. The highly functional keyboard features a curved top plate and floating keycaps, providing a very premium typing experience.
For additional style, the set comes with RGB lighting that also triggers various special effects. The keyboard is a great addition if you want functionality and a hint of great aesthetics.
8. HAVIT KB487L TKL Mechanical Keyboard
The HAVIT KB487L TKL Mechanical Keyboard is a delightful addition to any workspace or gaming setup. Its compact design allows for easy placement and optimal desk organization. The keys provide satisfying tactile feedback and precise keystrokes, making every typing experience enjoyable.
The customizable RGB lighting adds a touch of personalization and creates a captivating atmosphere. Built to last, this keyboard boasts a durable construction that can withstand even the most enthusiastic typists. This affordable mechanical keyboard is a top-notch choice for those searching for a great keyboard.
9. VIGOR GK50 Elite Mechanical Keyboard
The MSI VIGOR GK50 Elite keyboard with Kailh Blue switches in gaming peripherals stands out as a true gem. Its amazing design captures attention with its slim profile and elegant aesthetics. Users have been treated to a delightful typing experience thanks to the Kailh Blue switches that offer satisfying tactile feedback and a pleasing clicky sound.
The customizable RGB lighting options add a touch of personalization to any gaming or work desk setup. This affordable mechanical keyboard is highly recommended for those seeking a blend of style and performance.
10. Redragon Kumara K552 Rainbow LED Keyboard
Last but not least, the Redragon KUMARA Backlit Mechanical Keyboard has won the heart of many users with its captivating charm. Its impeccable design and functionality have made it a standout choice among mechanical keyboards.
Crafted with precision, the Redragon KUMARA boasts a solid build that ensures durability. Each keystroke is met with a satisfying clickety-clack, adding a touch of whimsy to typing sessions. The vibrant rainbow backlighting further enhances the user's experience, creating a truly magical ambiance.
The keyboard's weighty feel and smooth keystrokes evoke a sense of quality, making it ideal for work and play. Whether it's late-night writing sessions or intense gaming marathons, the Redragon KUMARA stands the test of time.
This best cheap mechanical keyboard is a delightful addition to any setup. Its charm, durability, and enchanting features make it a highly recommended choice.
Conclusion
Finding an affordable mechanical keyboard for gaming doesn't mean sacrificing quality. Our top 10 picks for 2023 have proven that affordability can go hand in hand with excellent performance. Whether you're a casual or competitive gamer, these keyboards offer durability, responsiveness, and customizable features without breaking the bank.
Upgrade your gaming room setup today and elevate your gameplay to new heights. Thanks for reading!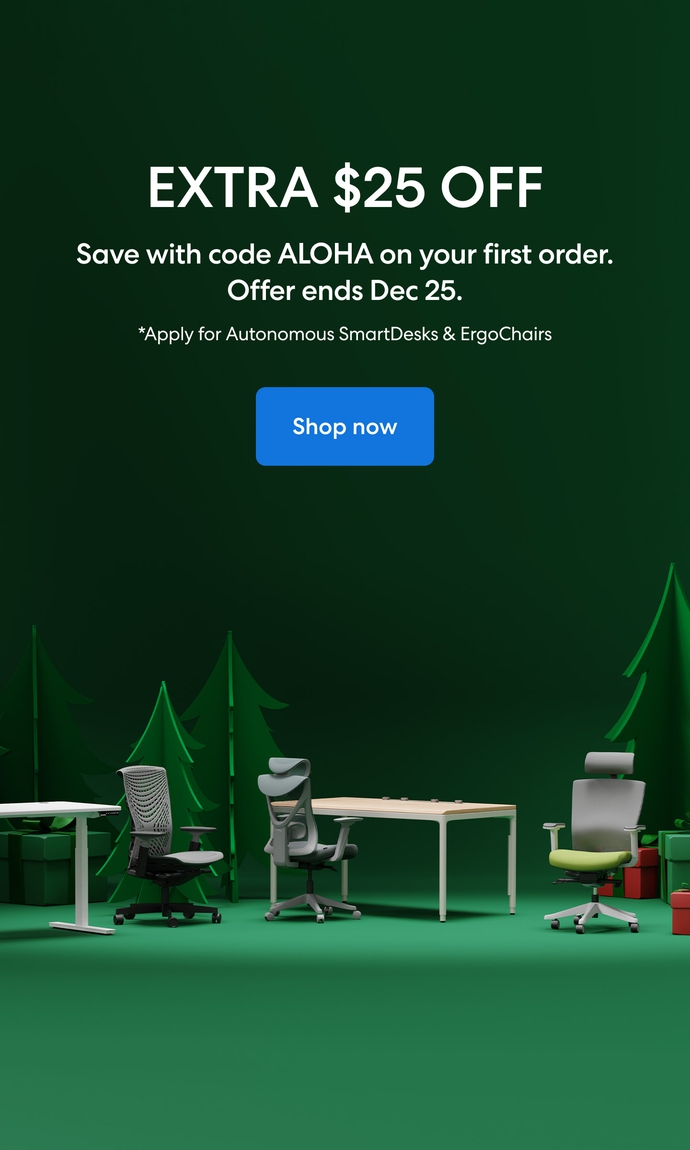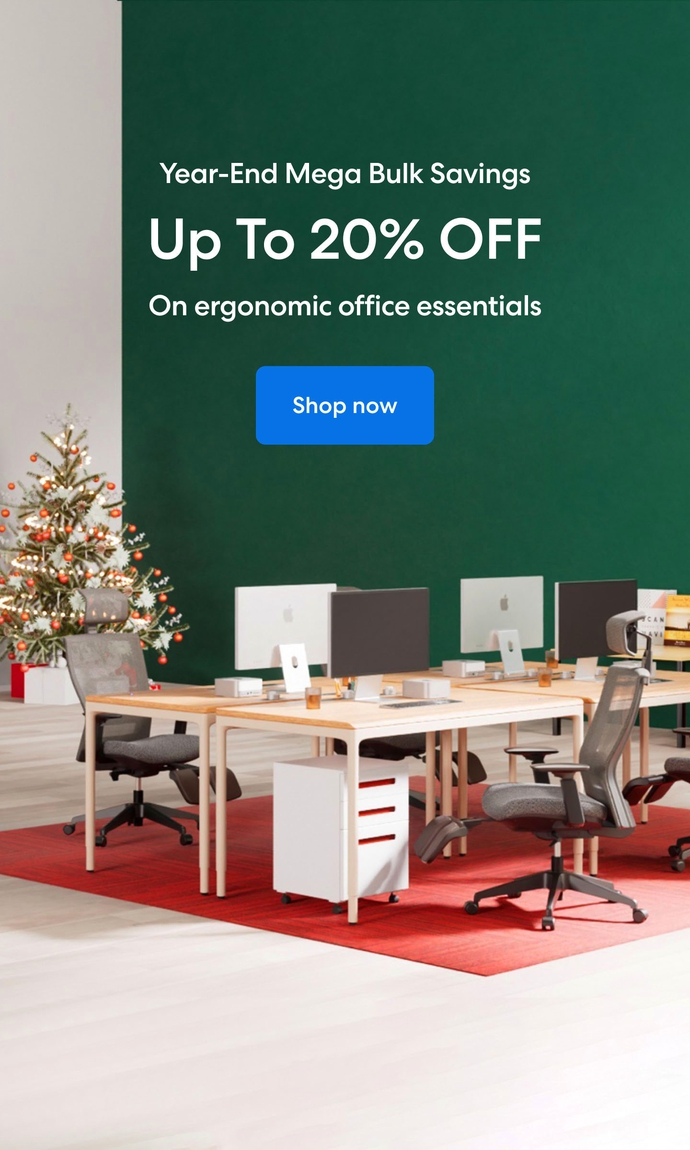 Subcribe newsletter and get $100 OFF.
Receive product updates, special offers, ergo tips, and inspiration form our team.