Smart Products
10 Best Online Stores to Buy Computer Accessories and Peripherals

Autonomous
|
Jan 12, 2023
1,876 Views
Finding the best computer accessories store can be a daunting task, whether you're in the market for a new mouse, headset, external hard drive, or printer.  
There are so many online computer accessories brands to choose from. From specialized retail shops and e-tailers offering branded products, to discount outlets with countless product choices, the options are vast - and it can be hard to know where to begin. 
No matter if you're looking for the latest gadgets, gaming accessories, computer components, or other accessories, this is the ultimate computer accessories shop guide for you. 
The 10 Best Online Stores to Buy Computer Accessories and Peripherals
There are many online computer accessories brands available, all of which sport impressive products. Our list will highlight the 10 best of the lot so that you can pick one for your needs. 
1. Autonomous
The first computer accessories store is Autonomous, a valuable online retail store catering to PC gadgets and peripherals. 
This technologically innovative shop sells hardware items and software essentials. The lineup of products includes premium-quality computer accessories made from cutting-edge materials.  
From gaming monitors, wireless chargers, and ADUs to walking treadmills, Autonomous has something for everyone. 
Dimensions
8.6"L x 5.7"W x 2.5"H
Colors
Black, White
Outlet specs
12A, 125VAC, 60Hz, 1500W
Weight capacity
26 lbs
Item weight
2 lbs
Features
03 US power socket (Flat prong plug)
02 USB charger socket
71 inches US power cord
Warranty
1 year
| | |
| --- | --- |
| Dimensions | 21"L x 3"W x 7.5"H |
| Colors | Black |
| Materials | Die casting Aluminum & Metal |
| Input voltage | AC 100 - 240V 50/60Hz |
| Brightness | 600 lm |
| Light colors | 3000k, 4000k, 5000k, 6000k |
| Lamp lifetime | 50,000 hours |
| Item weight | 18 lbs |
| Warranty | 1 year |
2. Gryphon
Up next, we have the Gryphon store, a unique online shop displaying state-of-the-art products that can create the perfect smart home of your dreams. This computer parts store sells safety routers and parental control devices for secure browsing.  
The routers available in this computer accessories store come with the latest security protocols, ensuring that your data and connections are always protected.  
From setting up your home network to controlling access to the internet, or even parental control options to keep tabs on your kids' activities while they are online, all Gryphon products deliver the ultimate in performance and options.
Speed
AC3000 / Tri-Band
WiFi coverage
1-Pack: 3,000 sqft
2-Pack: 5,000 sqft
Internet speed
1.3 Gbps
Type
1-Pack, 2-Pack
Warranty
1 year
3. Pixio
Further down the list, we have the Pixio store, a haven for gamers and streamers. Pixio monitors are especially sought-after, mainly because of the high specs and features such items boast. The electronics available in this computer accessories store are perfect for creating your dream streaming setup.  
On top of that, the varied selection of gaming monitors and displays gives you the ability to find the perfect size and resolution for your playing needs. 
Dimensions
With Stand: 21.29'' W x 15.70'' H x 5.62'' D
Without Stand: 21.29'' W x 15.70'' H x 1.81'' D
Front bezel size
21.26'' x 0.65''
Display Size
24"
Light Source
ELED Edge Type
Resolution
1920 x 1080
Frequency
165Hz
Item weight
6.01 lbs
4. LumiCharge
Give your home an upgrade with the products available in the LumiCharge store. Browse through a wide variety of home-décor items, such as the patented LumiCharge lamp or wireless charger by the same brand.  
Whether you're looking for a new desk lamp to illuminate your workspace, a wireless charger to power up your phone, or a magnetic dock to keep your devices organized, LumiCharge has the perfect product for you. 
Dimensions
4.5"L x 4"W x 2.5"H x 1.5 lbs
Colors
White
Material
ABS
Input voltage
AC 100 - 240V 50/60Hz
Type
Twin UD pack
Single UD pack
Warranty
6 months
5. Cloud Nine
Another noteworthy computer accessories store is this one, with its patented Cloudnine keyboard featuring RGB lighting. The shop sports a range of high-end electronics, including split mechanical boards and interchangeable switches.  
Split keyboards are perfect for professionals who type with one or two hands. These products help keep wrists at a comfortable angle while typing, making it easier to work for long periods. Plus, they come in a variety of sizes and layouts to fit any hand size. 
| | |
| --- | --- |
| Dimensions | 16.1'' H x 9.9'' W x 2'' D x 4 lbs |
| Keys | 91 keys |
| Switch style | CHERRY® MX (Brown) |
| Max separation width | 8'' |
| Warranty | 2 years |
6. RapidX
If you're ever in need of electronic peripherals for your smart devices, consider Rapidx's RGB wireless charger. Alongside the fore-mentioned product, the rest of the items available in this computer parts store are versatile, unique, and made of premium-quality materials.  
With a mission to simplify your computing experience, this one-stop shop carries car chargers, wall chargers, and magnetic alternatives that are specifically tailored for the modern digital age. 
| | |
| --- | --- |
| Colors | Black, White |
| Input voltage | 5 Volts |
| Wattage | 7.5 watts |
| Power input | Type C |
| Warranty | 1 year |
7. Magedok
Next, we have Magedok, the perfect place to buy high-end computer peripherals from. Those looking for a budget-friendly upgrade for their gaming setup can give the 144hz portable monitor from this brand a try.  
Stop wasting time and money on lower-quality parts when you can get premium computer accessories and peripherals from Magedok. 
| | |
| --- | --- |
| Dimensions | 14.2" x 9.04" x 0.24" |
| Panel size | 15.6" |
| Resolution | 2560 (RGB) × 1440 |
| Display angle | 178 degrees |
| Product weight | 1.76 lbs |
| Supports | USB-C, standard HDMI, mini DP, & 3.5mm HP connectivity |
| Warranty | 1 year |
8. Movo
Specializing in photography, audio, and video gear, Movo is one of the best computer accessories brands out there. This store gained most of its popularity soon after the release of the Movo WebMic, a top-of-the-line webcam with stunning features and a USB microphone.  
| | |
| --- | --- |
| Connector type | USB, 3.5 mm Jack |
| Colors | Black |
| HD video camera | 1080p / 30 frame per second |
| Warranty | 1 year |
9. NewEgg
As one of the leading online retailers for almost two decades, Newegg offers an incredible selection of the hottest and most sought-after computer products.  
From motherboards, DVD burners, and video cards to entire gaming rigs, Newegg is the destination for all of your computer needs. It offers hundreds of great deals, both for gamers as well as professionals and home users alike. 
10. Micro Center
At Micro Center, you'll find everything from the latest gaming keyboards to cutting-edge hard drives. It also provides a variety of services, including repairs, custom computer builds, and system upgrades.
The Benefits of Buying Gadgets from an Online Computer Parts Store
Shopping for computer accessories online is becoming increasingly popular due to its convenient and cost-effective nature. With modern technology, you can order the items you need quickly, anytime, and without the hassle of heading to a physical store. 
Save Time
Buying computer accessories from stores online eliminates the time-consuming task of visiting multiple shops and hunting down the exact item that you need. With just a few clicks, you can quickly purchase the component you need from the comfort of your own home. You won't waste time traveling or trying to find the right product. 
Safe Shopping
Compared to physical shops, an online computer peripherals store is actually a safer choice. Such sites use safe checkout systems to ensure your payment information remains secure.  
Plus, you can often find detailed descriptions about each product, along with ratings and reviews that allow you to make an informed purchasing decision. 
Convenience
No need to worry about traffic or bad weather; online stores make it easier than ever to get the products that you need quickly. You can even order in the middle of the night if you need to!  
With a virtual computer accessories store, you can often pick up significant price drops and discounts that you wouldn't be able to find in an offline shop.  
This allows you to purchase PC peripherals at an affordable rate and can help you save a good amount of cash. Plus, services like same-day delivery can even get your items to you remarkably quickly. 
Factors to Consider When Purchasing Computer Peripherals
There are several important factors to consider before investing in any product. Whether it's the processor speed, graphics card capabilities, or storage size, you want to make sure you're getting the best bang for your buck. 
Budget
The first thing to consider when purchasing computer peripherals is budget. What is your total spending limit for the product? Do you have enough money to purchase the item you're interested in?  
Ask yourself these questions before you start browsing the net. It's easy to go a little overboard, so make sure to set a realistic budget before going shopping. 
Product Memory
Make sure that the product can handle the amount of RAM that you require to run the applications you plan to use. It's also essential to select a model that has space for expansion should you require it at a later date. 
Space
It is also vital to properly assess the storage of the computer accessories you want to invest in.  
Portable devices, such as laptops, will likely require a Solid State Drive (SSD), which offers more speed, as well as durability against data loss. If you plan on loading extensive data, opt for an Internal Hard Disk Drive (HDD) and increase the storage space, if needed. 
Your choice of operating system is also critical, as some programs and applications may only be compatible with a specific setup. Ensure that the peripheral device is compatible with your chosen OS, or the programs may not work correctly. 
SSDs are generally much faster than HDDs, and they offer higher read/write speeds. However, they are more expensive and require more space.  
HDDs are the more common option, but they are much slower, have small capacities, and often require more space. Consider your budget and which type of storage you need to meet your needs. 
Graphics Card
Another factor to consider when buying computer peripherals is the graphics card and its compatibility with your system. A powerful GPU (Graphics Processing Unit) is important to consider if you require photo or video editing capabilities or if you are a gamer. 
It's essential to make sure that the graphics card is compatible with your operating system and that it can handle the software you want to use.  
With the right peripherals and a bit of research, you can enhance your computing experience and take advantage of the full capabilities of your device. 
Policies
Finally, you should always consider the warranty and return policy of the item when purchasing computer peripherals.  
Warranties allow you to repair the device or get a refund if the item does not meet your expectations or performs poorly. It is important to know the details of the policy so that you can assess whether or not you want to accept an extended warranty. 
Read the fine print carefully and understand the terms of the warranty and returns to ensure that your rights are protected. 
What Are the Most Useful Computer Peripherals for Computing at Home?
As technology continues to evolve, so does the range of computer peripherals available to choose from.  
Whether you're looking for a boost in performance or to make your computing experience more accessible, choosing the right peripherals can make all the difference. While this may seem daunting, the task is not impossible.
Speakers
If you're working from home, a quality speaker setup is essential for providing an enjoyable audio experience for movies, music, and gaming.  
On top of that, for those looking for an immersive audio experience, there is a range of wireless speaker systems available with multi-channel capabilities, immersive 3D sound, and more.  
However, there is also a range of single-speaker systems available for home-office owners lacking space.  
Many options are available, ranging from quality wireless speakers that connect via Wi-Fi to traditional 3.5mm speakers. Depending on what you plan to do with your PC, particular features, such as sound space optimization, may be necessary.
Keyboards
A good quality keyboard is essential for a comfortable computing experience, as well as being an essential part of gaming.  
If you want to enjoy smooth typing, look for a mechanical keyboard with adjustable backlighting and customizable macros. On the other hand, keyboards with low latency and anti-ghosting functions are ideal for gaming purposes.  
Whether you like to type with precision, need a media-friendly accessory, or want a tactile and reliable response from your keyboard, you'll find all that and more in the range of available models today.
Monitors
It doesn't matter if you're a gamer or a creative professional, a high-quality display is always essential. Look for high-resolution monitors with large screens, advanced features such as HDR and G-Sync, and a range of connections. 
If you're looking to complete the ultimate computing setup, go for a monitor with a sleek design and adjustable stands.
Chargers
If you've got multiple connected devices in your desk setup, a wireless charger is invaluable. Look for high-speed, multi-charging capabilities and compatibility with a range of devices.
Microphones
Recording audio at home is becoming increasingly popular. To get professional, high-fidelity audio, look for condenser microphones with good rejection of background noise and compatibility with a range of audio interfaces.
Webcams
A webcam opens up a world of possibilities when it comes to home computing. With such a product, you can join online meetings, stream live videos and stay in touch with family and friends. 
Many computer accessories brands boast models with HD quality and a wide range of features, such as face recognition and motion tracking.
Conclusion
A trustworthy computer accessories store can help you find the right products to upgrade your workstation.  
With so many different options available, it's easy to become overwhelmed and make poor decisions. However, if you take your time and make sure to look at the right factors, you can definitely find the best online store for all of your computer-related needs. 
Overall, the key to finding the best online store to buy PC accessories and peripherals is to research your options and consider the reputation, pricing, and customer service provided.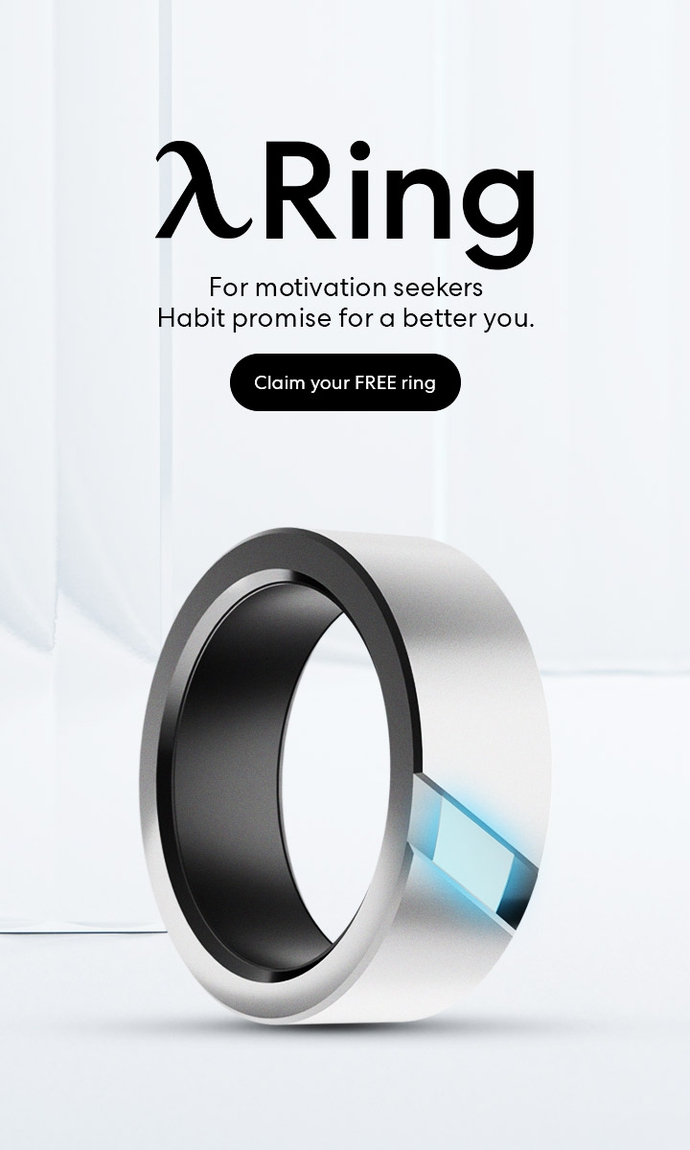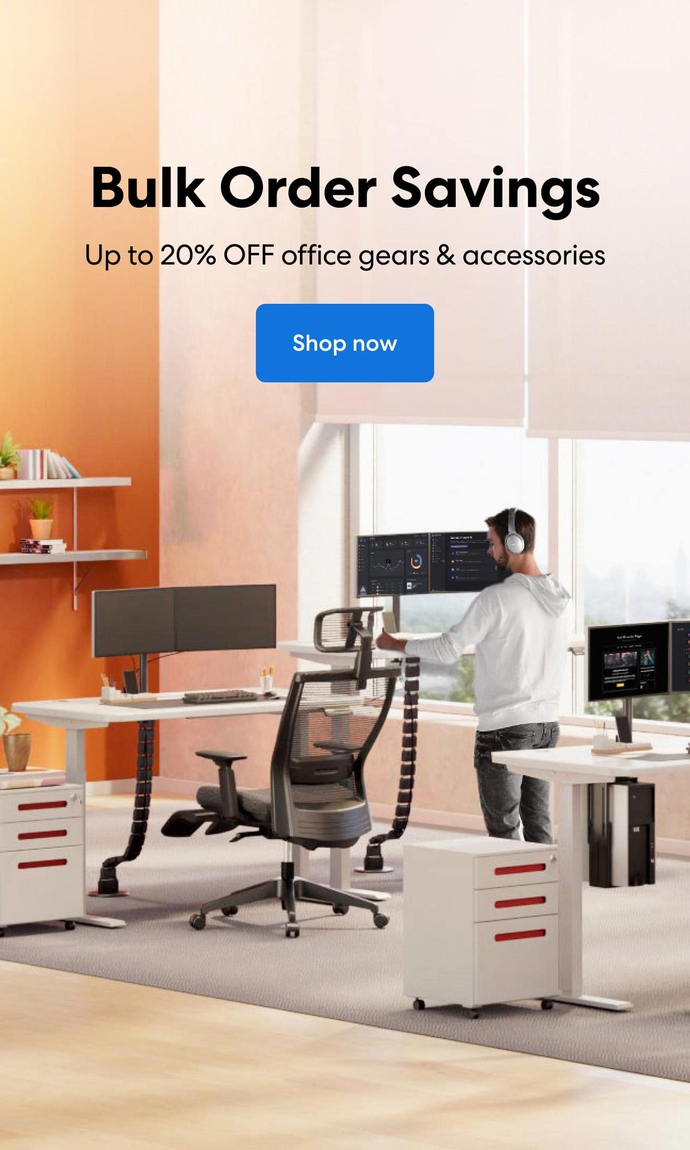 Subcribe newsletter and get $100 OFF.
Receive product updates, special offers, ergo tips, and inspiration form our team.