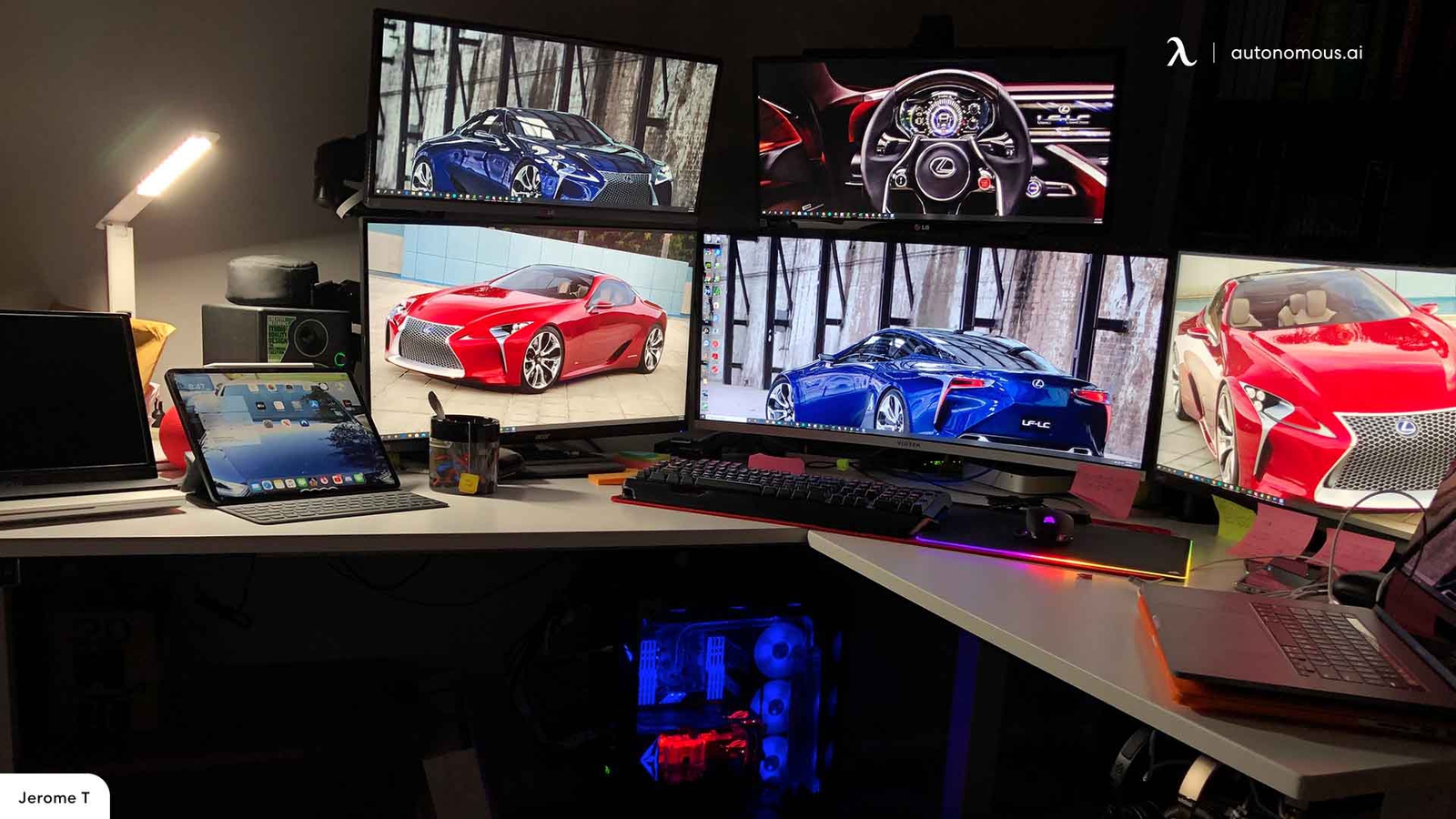 Workplace Inspiration
Utilize Space with 10 L-shaped Desk Office Layout Ideas

Autonomous
|
Dec 19, 2021
5,416 Views
What would you consider if you chose an L-shaped desk design? Office desks designed in the L-shaped shape are practical L-shaped desk office layout designs that you can easily use for a small or large space. Office spaces at home tend to have unique characteristics. They always contain important documents and documents that must be arranged and arranged well. For a more space-efficient solution, check out these L-shaped desk office layout ideas for small spaces.
10 L-shaped Desk Office Layout Ideas
Choosing the right L-shaped desk for the office room requires you to consider the following factors in common office layout ideas:
1. The location of the desk
It is important to choose the appropriate work area or be creative in choosing a room that can be used in an L-shaped desk home office layout. Be sure to carefully plan the size of this space and arrange the furniture. Using wood furniture for L-shaped desk office ideas isn't always necessary. Still, we should appreciate that it is a timeless choice, despite recent onsets of metal and leather furniture.
Don't overlook a crucial piece of your office layout with L-shaped desks in addition to the other issues already mentioned. You should choose a desk that fits your needs, your budget and complements your workspace. Choosing a desk may require taking into account various factors, such as where the office is located in your home, whether or not you require space for multiple monitors, a monitor stand or a keyboard drawer.
2. Your budget
While decorating a home office can be fun, you shouldn't spend money on items you don't need in your L-shaped desk placement. At least, in the beginning, you should be frugal, even if you don't want to sacrifice comfort. Consider how you can make your home office more functional by taking an inventory of what you already have.
As part of your budget, you must account for your technology needs. Put it off if you don't need a new computer, printer, or software. You can often find durable furniture in thrift shops for much less than you can find at other stores if you make your particle boards.
3. Choose the right desk design
Desks should be designed to suit the place, and if space is limited, you can put the workspace in one of the home corner spaces to be both practical and suitable for office usage simultaneously.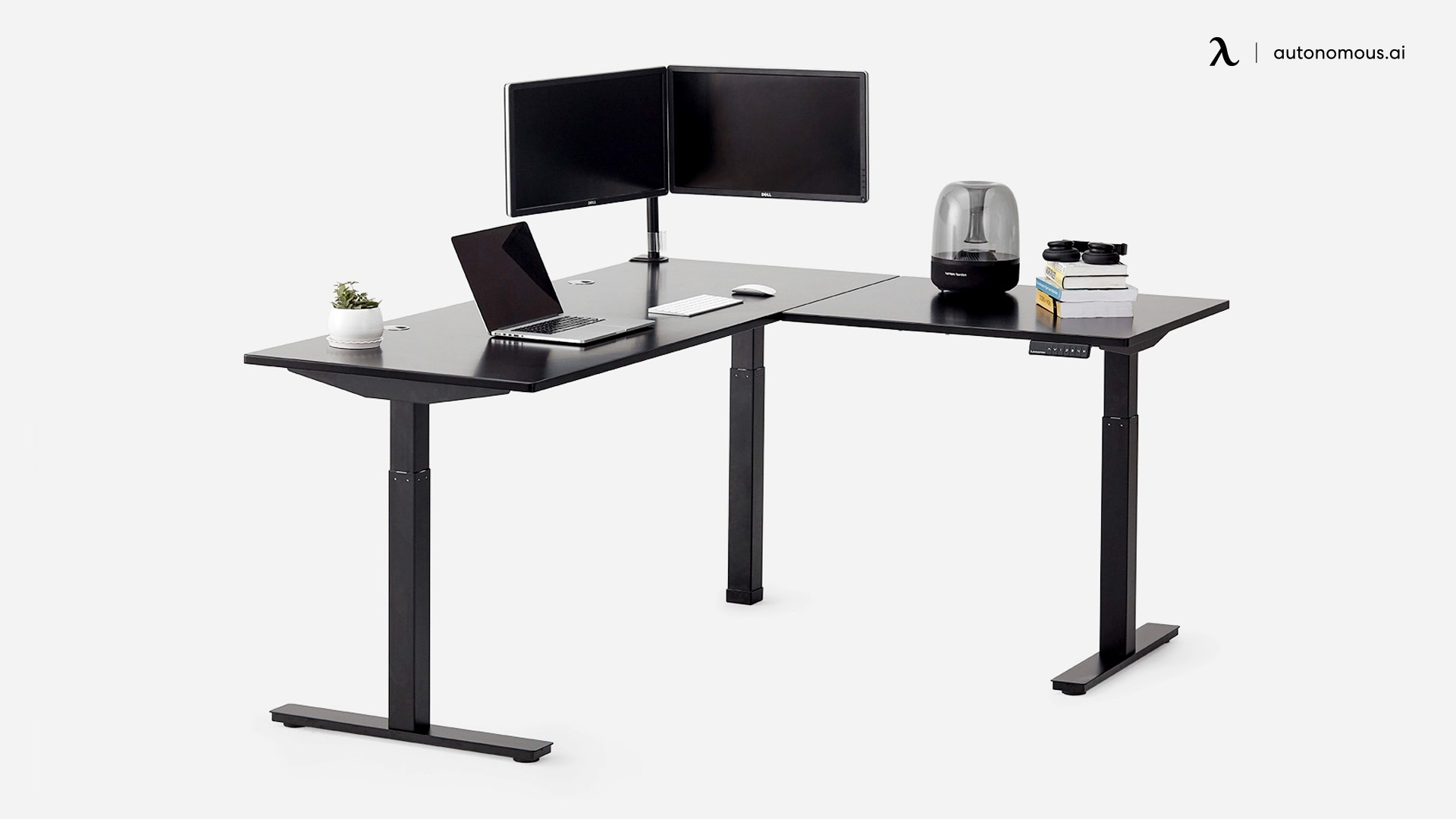 4. Comfortable chairs
The risk of back problems when working at home, especially if you are on your computer all day, is also associated with eyestrain. It's okay to skip out on some home office items in your corner desk idea, but chairs are not one of them.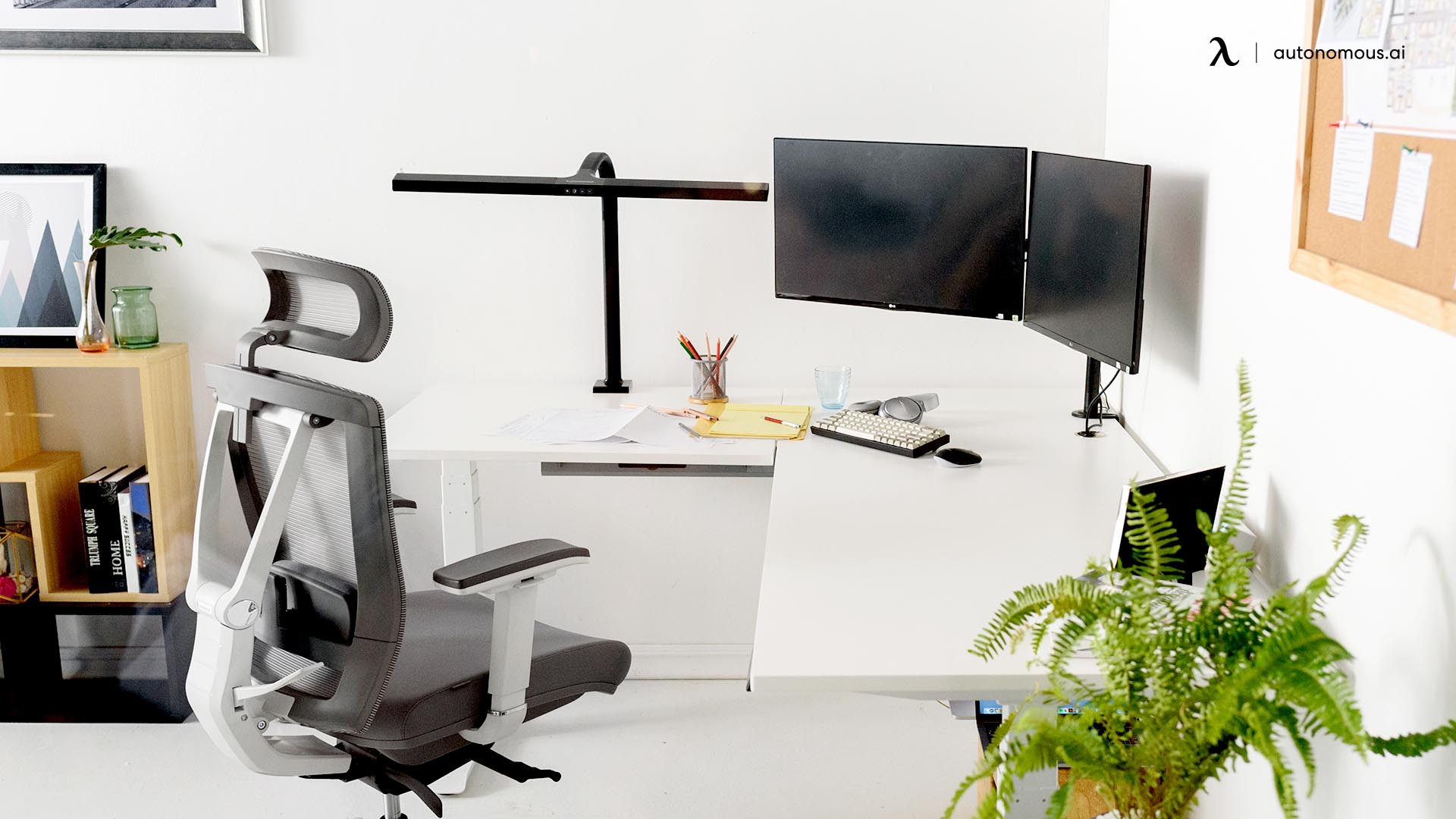 5. The desk should match personal preferences
If you are designing a desk for children, various designs or L-shaped desk office layout differ from a classic corner home office desk for adults. You should choose a desk design that's suitable for ladies and girls, as pink, white, and purple are popular choices. Nevertheless, men prefer Brown and Wood, which is a suitable color for men and a color that will not easily spill in general compared to white and light colors.
6. Placing the desk
Clear clutter: clutter is a source of negative chaos energy, so get rid of it to permit positive energy to flow easily. Take away the leaves and odds and ends and only leave the L-shaped standing desk essentials. Using the right desk, the office creates a kind of chaos that negatively affects your mood and makes you feel fatigued and frustrated before you even get started. Removing it makes you enjoy the activity and be optimistic.
Nevertheless, a messy desk can reduce productivity, increase stress, and sap energy. Organizing your desk doesn't have to be Martha Stewart-level, but you should be able to find what you need by using some measure of organization in your cubicle decor ideas.
Pens, paperclips, and pens should all be contained in a cup or other desk organization tool. Manage paper by developing a file system. Consider using digital tools to reduce the amount of paper and other items you need on your desk.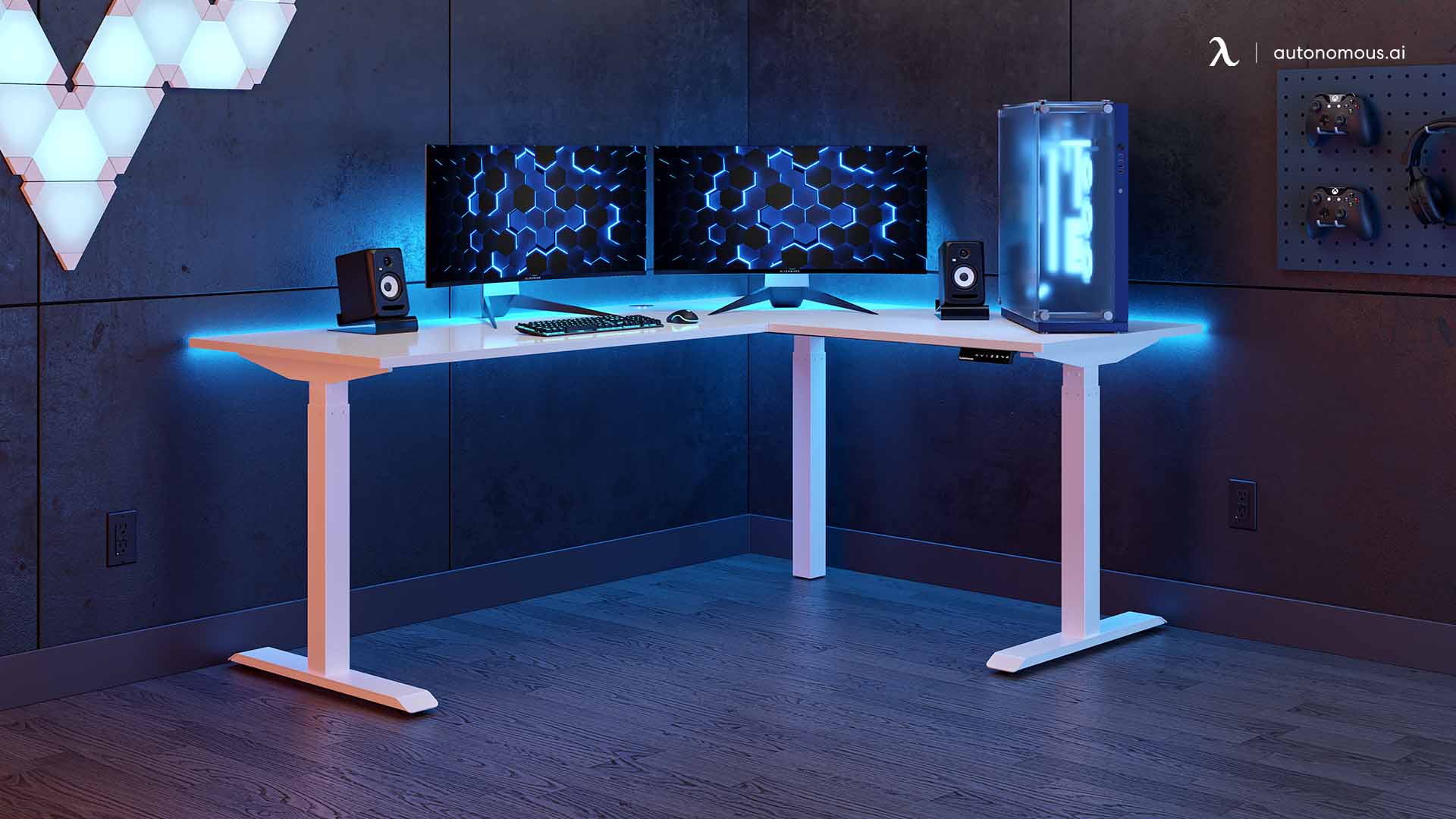 7. The direction of the desk
Orient your desk in the appropriate direction: don't face anyone at work to avoid creating a stressful atmosphere, and don't sit next to the bathroom, drawer, or under a danger zone. In addition, you should avoid sitting with your back against the wall if your workstation faces the wall of the heart.
Do not place sharp objects directly against your face: Do not place corners or broken or sharp things directly against your face; they will cause negative energy to flow and lead to disease and other ailments.
8. Location of desk décor
Make the right choice for your office format: your workplace productivity is affected by the office format.
Choosing the location of the desk: this is one of the most important aspects of the proceedings. The Feng Shui principle asserts that the desk should be positioned opposite the door, not the other way around. This positions in the L-shaped desk office layout you as a leader over your surroundings and gives you the power to resolve problems. Plants symbolize nature, growth, and production of oxygen. Decorate your desk with green plants.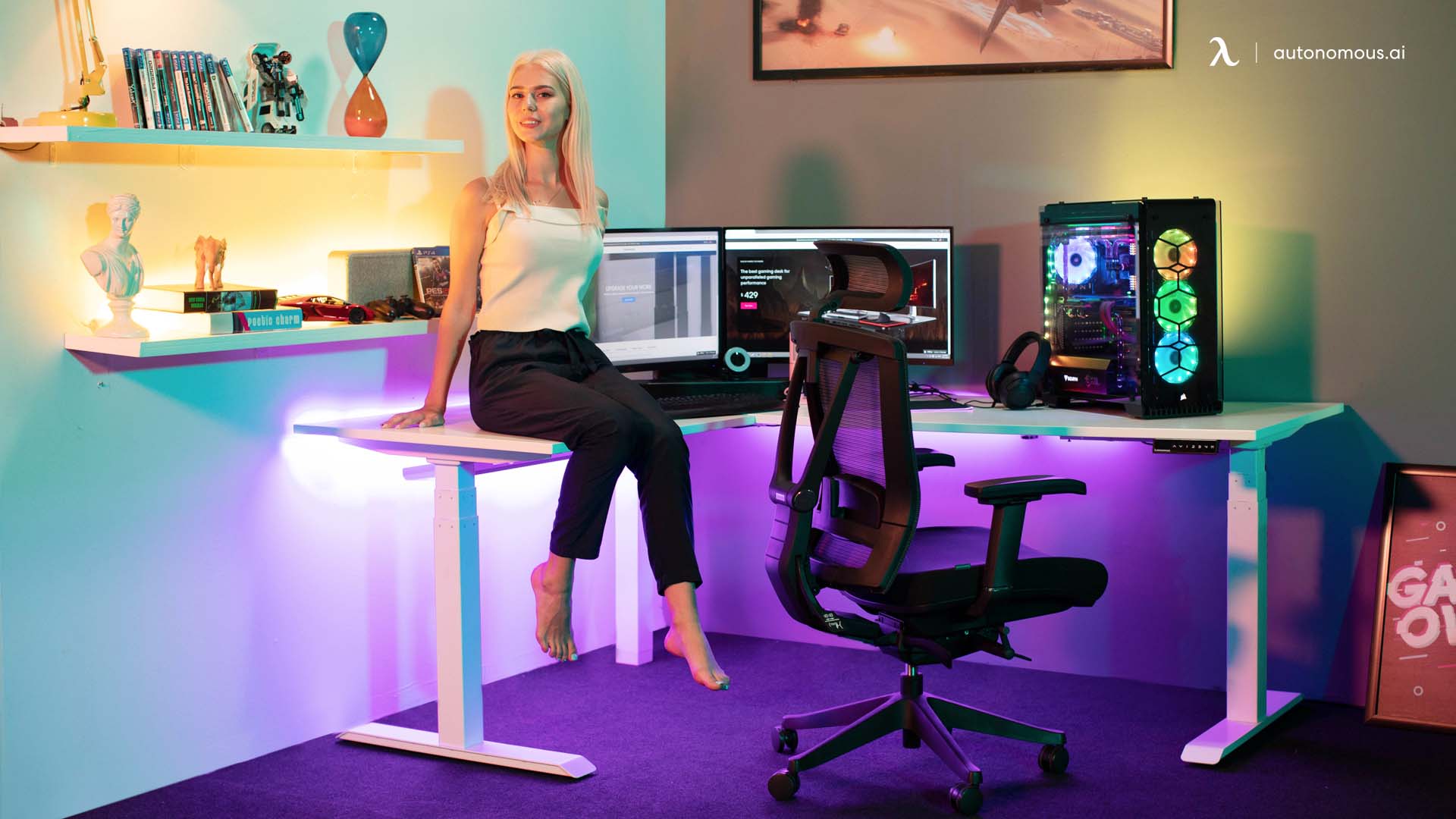 9. Accessories
Make your desk come alive with bright colors and attractive office accessories, like reds, yellows, and a vase filled with brightly colored flowers to keep your desk looking fresh and cheerful. Put eight red or golden fish in a glass container, along with a blackfish, and decorate your desk as an Aquarium: be sure to feed them and make sure they have oxygen, get rid of dead fish, and replace them with others for luck.
Place the phone in the right place: put the phone in the bottom corner and ideally to the right of the desk, because it affects the reaction of people who contact you over the phone, so they offer you help and support.
10. Lighting
Home offices are often situated in basements, which is fine, but there are a lot of benefits to having natural light. Get good quality lighting to light up the whole room and workspace if you have to be in a dark area without windows. Good lighting can reduce eye strain while also boosting your mood. If possible, place your desk near a window so that natural light can reach your desk. You might feel sleepy and exhausted after being exposed to a lot of bright light.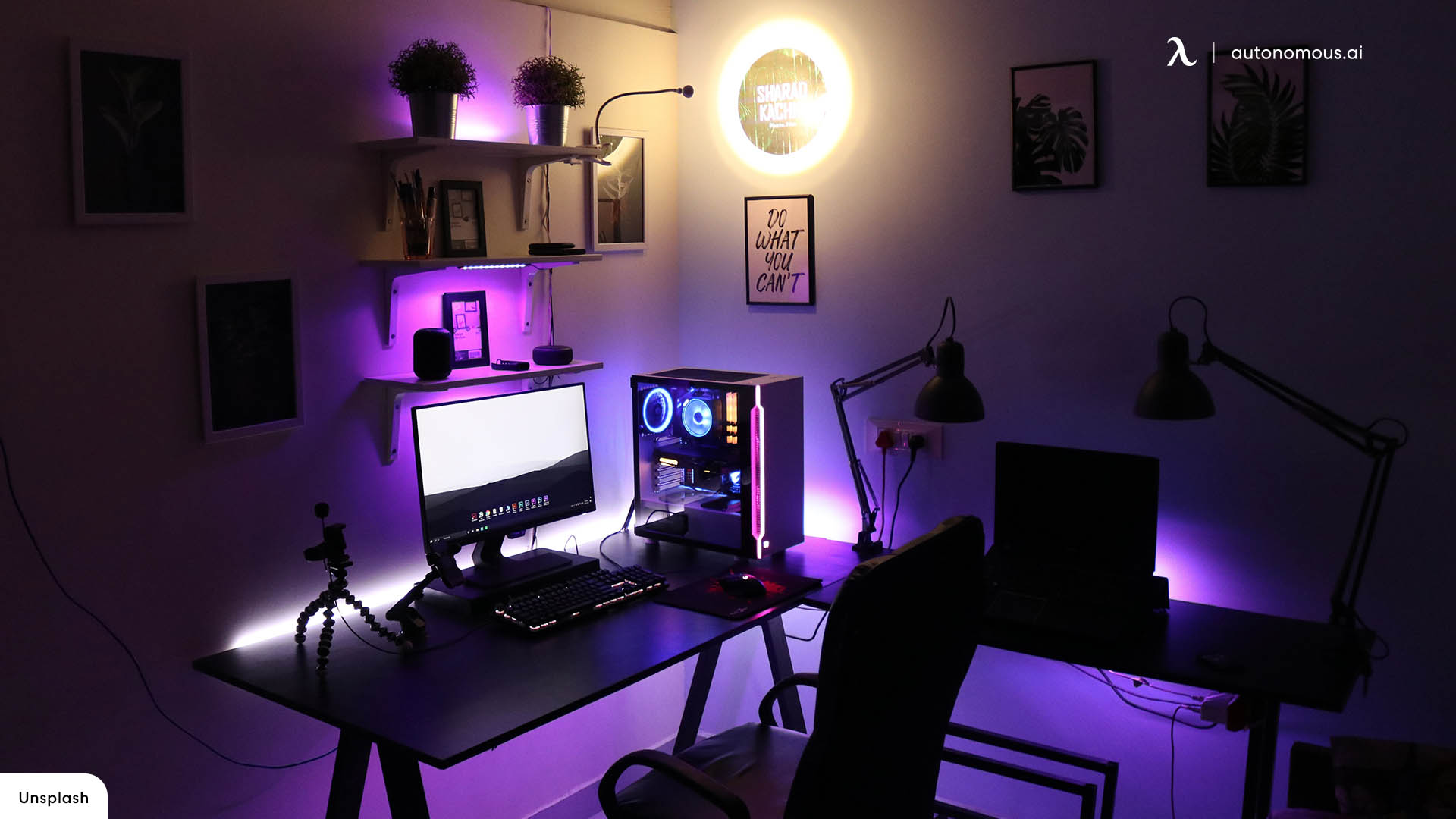 Sum Up
Now, your working space will become more utilized with our 10 tips above. Read through all of them and apply it for your workspace and rock in productivity.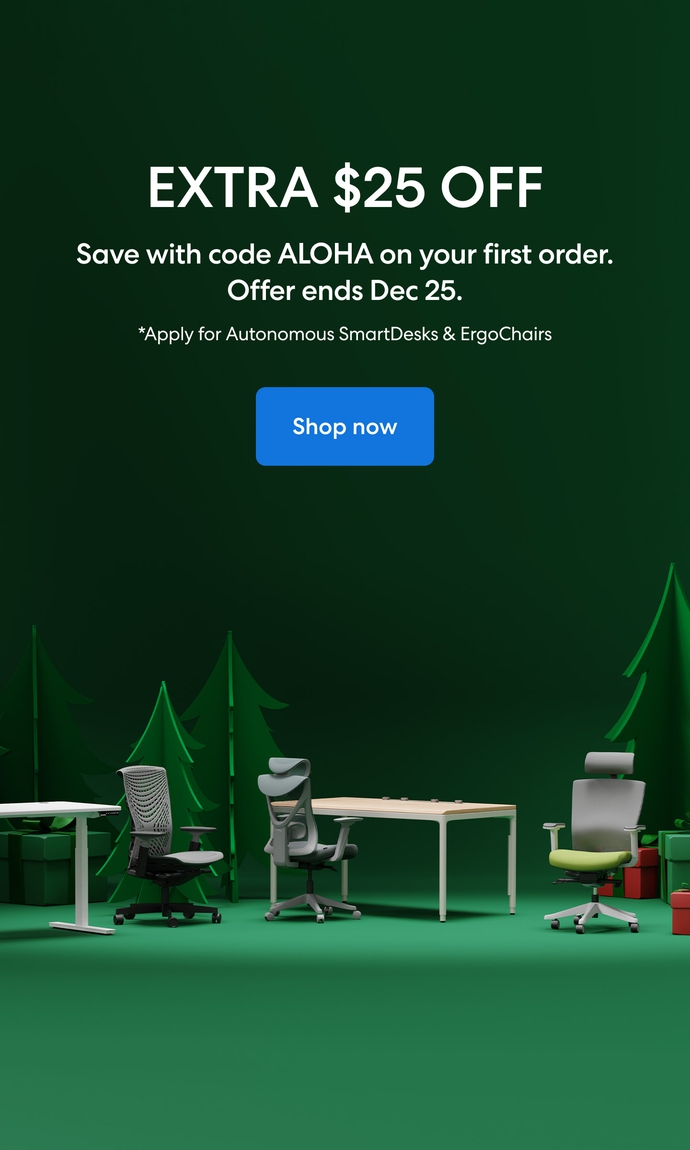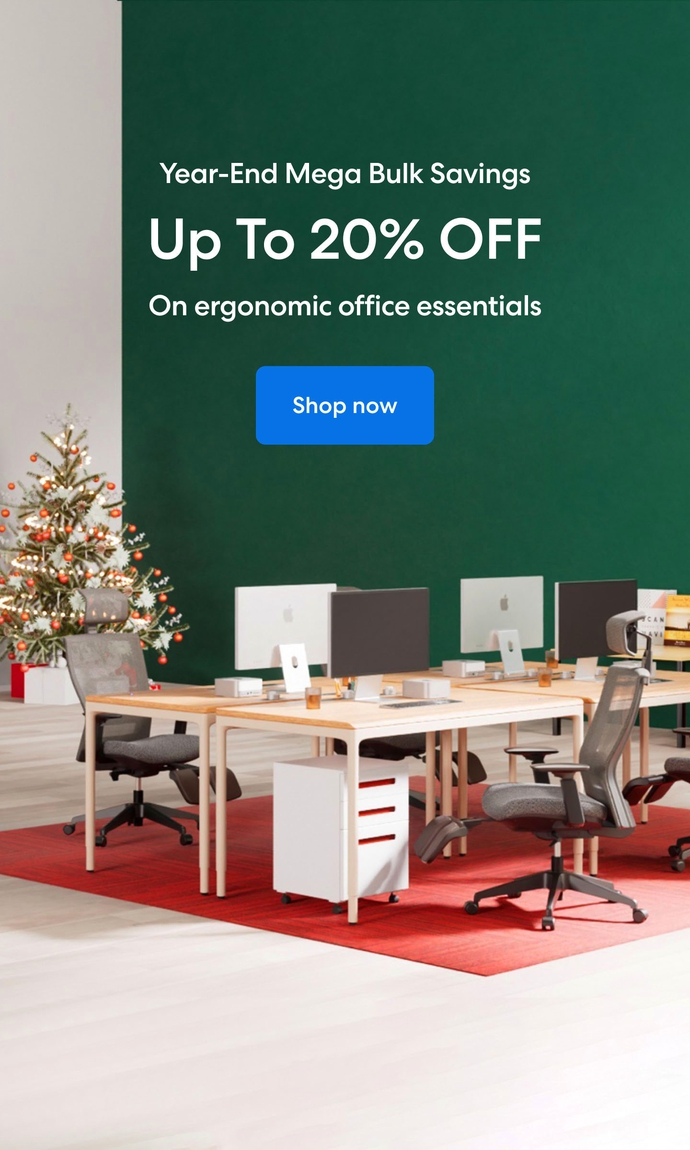 Subcribe newsletter and get $100 OFF.
Receive product updates, special offers, ergo tips, and inspiration form our team.