You will find many ergonomic chair features that make it a good choice for office spaces. Especially for office workers who spend hours in front of the screen, it is imperative to have a comfortable seating option. A high-back office chair with lumbar support is a great option to negate several back and posture-related issues.
Moreover, a good quality ergonomic chair also elevates comfort, keeps back problems at bay, and makes employees feel more productive. Ergonomic chairs are proven to improve the efficiency of employees in a workplace by several degrees because of the comfort they provide. This article will enlist some of the best high-back office chairs with lumbar support for long hours.
1. ErgoChair Recline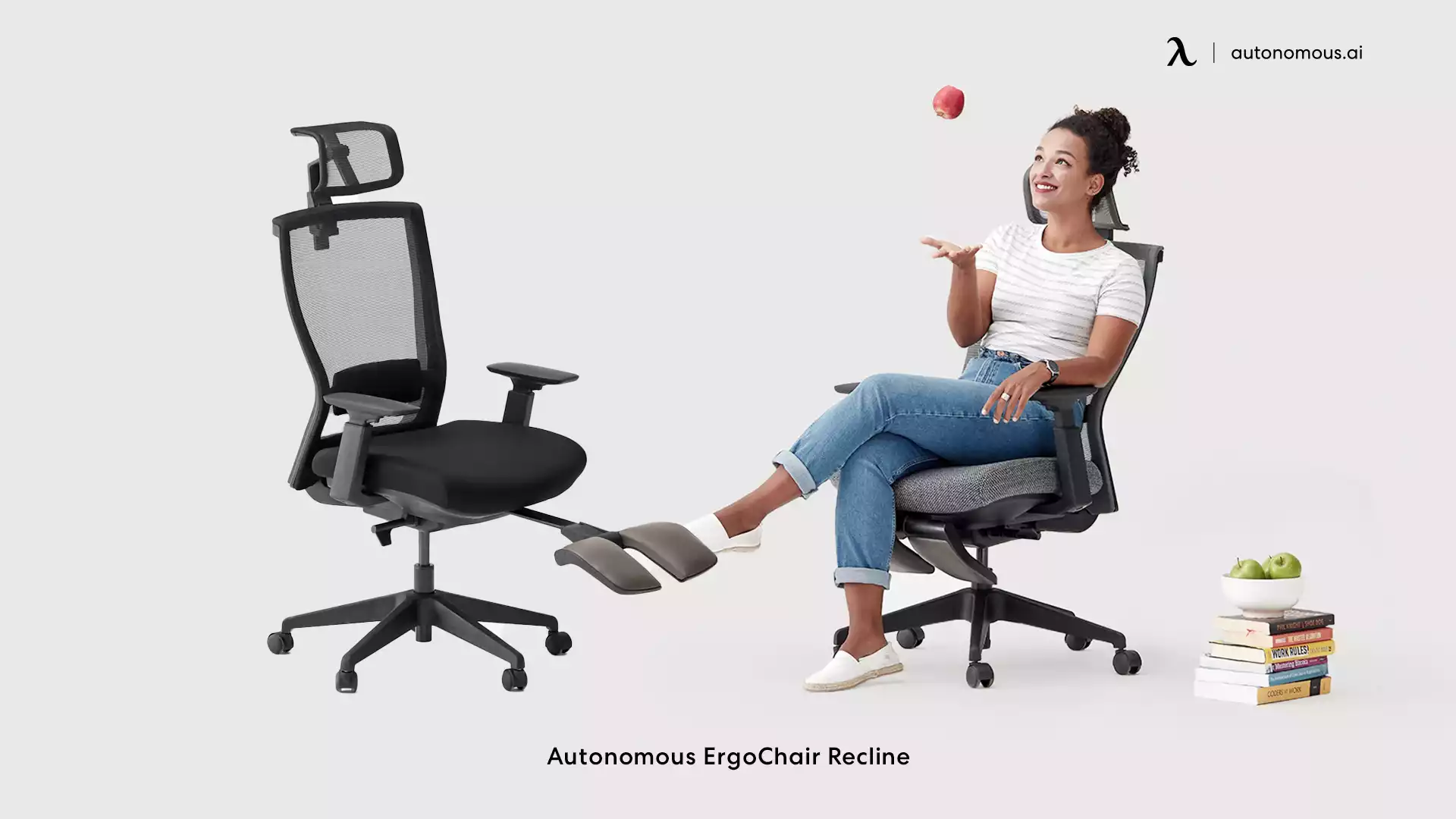 ErgoChair Recline is an ergonomic chair, especially for people who suffer from back pain and posture problems. This reclining ergonomic chair provides the best lower back support office chair due to its numerous features. You can adjust the height, recline, tilt, armrests, and lumbar support. It also has an adjustable headrest and leg rest.
2. ErgoChair Plus
Are you looking for the best ergonomic chair with a modern ergonomic design? Look no further. Though this one is a bit higher, you can earn a big discount through the employee purchase program. ErgoChair Plus offers complete adjustability and all the pressure points and is available in more than five interesting colors and designs.
3. ErgoChair Core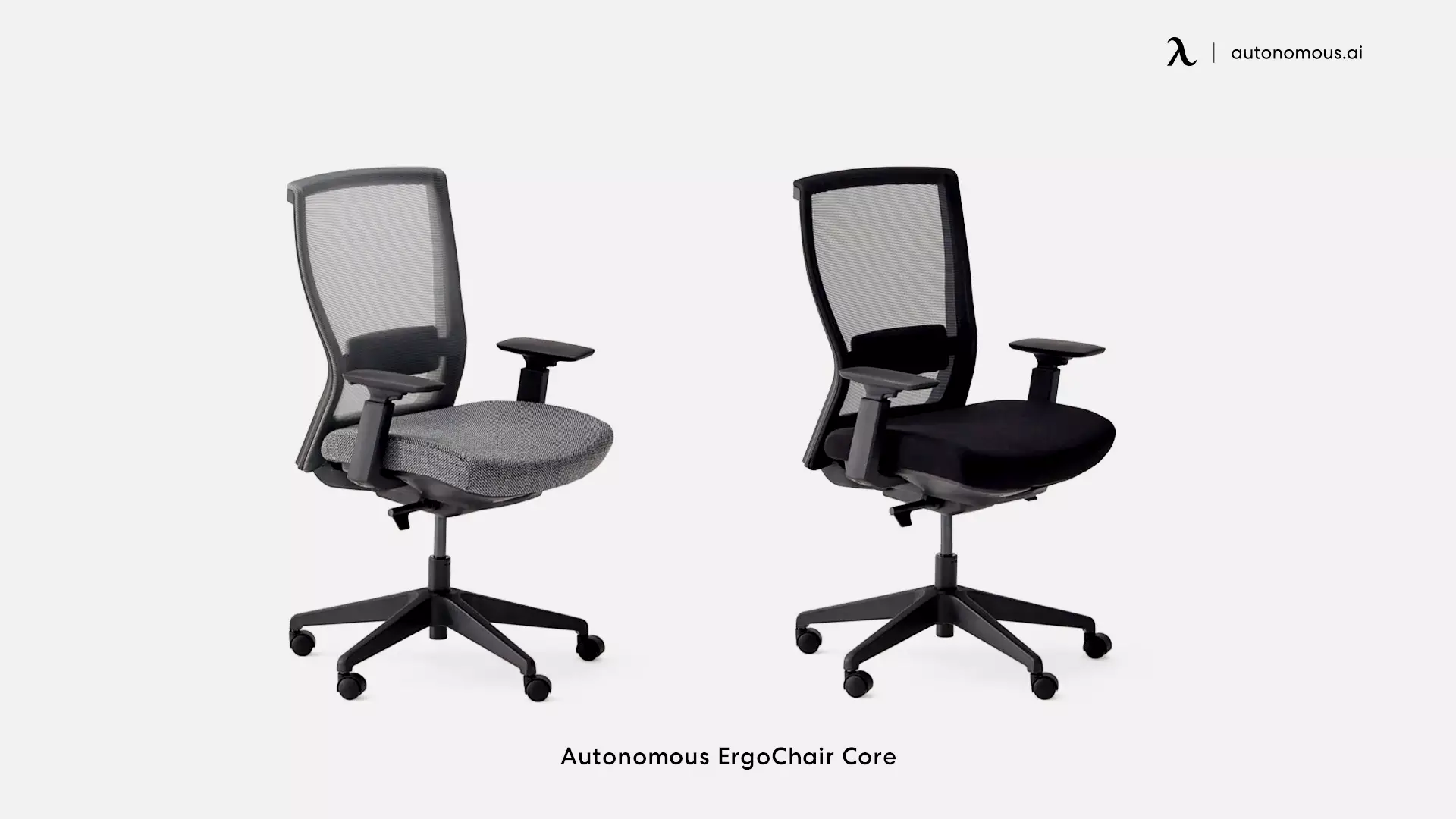 The best office chair for back pain, ErgoChair Core, is a high back office chair with adjustable lumbar support and a meshed back. The elastomeric mesh in the ErgoChair Core feels soft against your back and keeps you comfortable for hours. The seat pan is made deep from the center to keep your bottom well-rested and at an ergonomic angle.
4. ErgoChair Pro
One of the best ergonomic office chairs with a lumbar support pad, ErgoChair Pro, is budget-friendly and surprisingly affordable for its features. This ergonomic chair has a modern design with a wide tall mesh back. It has a lumbar pad that can be adjusted. The seat cushion is thick and deep for maximum support.
5. KERDOM Flip-up Arms Ergonomic Chair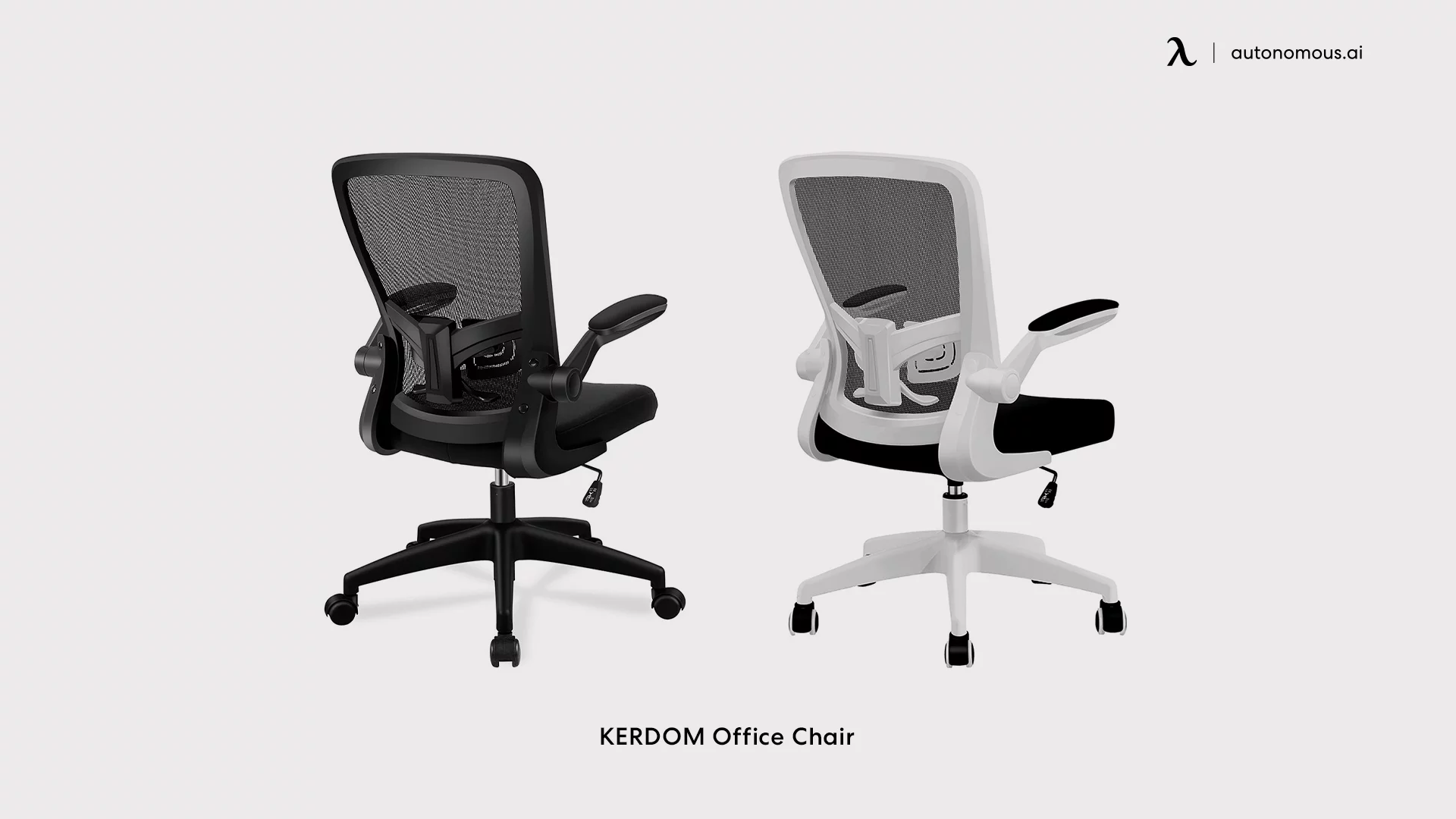 This chair by KERDOM is one of the best due to its adjustable flip-up armrests. The chair can slide under your desk and be gone when you are done with work. The chair has a thick surface and arrest and is highly durable for the years to come. The KERDOM flip-up arms office chair offers maximum breathability and permeability to work on during hot hours.
6. Contoured Seat KERDOM Ergonomic Chair
The ergonomic design of this KERDOM contoured seat ergonomic chair makes it one of the best picks for people with lower back and posture issues. The chair has a breathable mesh back, which keeps you cool for long hours and the 3D armrests offer 360 degrees of adjustability. The chair has a less than two-minute assembly, and despite its complex design, you will find it suitable and most appealing for many workspaces.
7. KERDOM Ergonomic Task Chair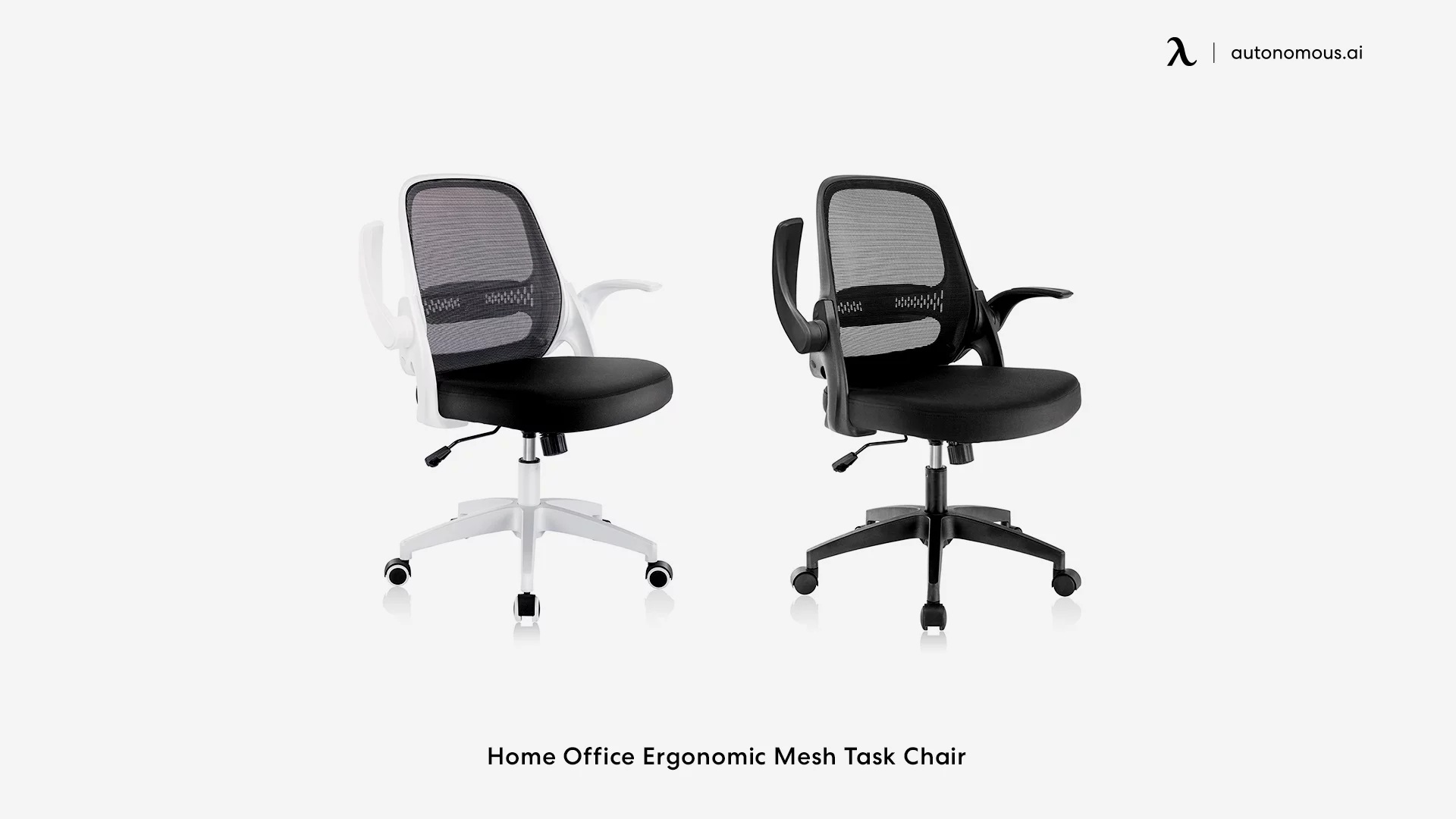 The KERDOM ergonomic task chair has a basic design with a high emphasis on comfort. This chair is simply the best option for compact workspaces because it doesn't take up a lot of space in front of your desk. Even though it looks insufficient for an adult, the design is spacious enough to keep your bottom and back well-rested.
8. Adjustable Armrests KERDOM Office Chair
An office chair with adjustable armrests makes working pleasant because it allows users to adjust the chair to their comfort. This KERDOM ergonomic chair has all the features one would prefer to sit comfortably. It has a simple, compact design, so it is suitable for tiny office spaces and has a five-wheeled base for ease of movement.
9. KERDOM Ergonomic Chair
The KERDOM ergonomic chair supports four critical pressure points of the body, including the back, buttocks, head, and hands. It provides 100% adjustability to the user, and you can make the most of a comfortable seat paired with a soft mesh back and high-quality armrests. The high-back office chair with lumbar support has a simple assembly process.
10. The Oasis Office Chair
Known for high-quality armrest and headrest, you will also find exceptional lumbar support for office chairs in this product. It is modern, has a robotic design, and covers all the comfort points when working. It is suitable for office workers and gamers who spend continuous long hours in front of the screen. The chair also has a reclinable mesh back so you can tilt your back seat and even take a quick nap.
11. Ticova Ergonomic Chair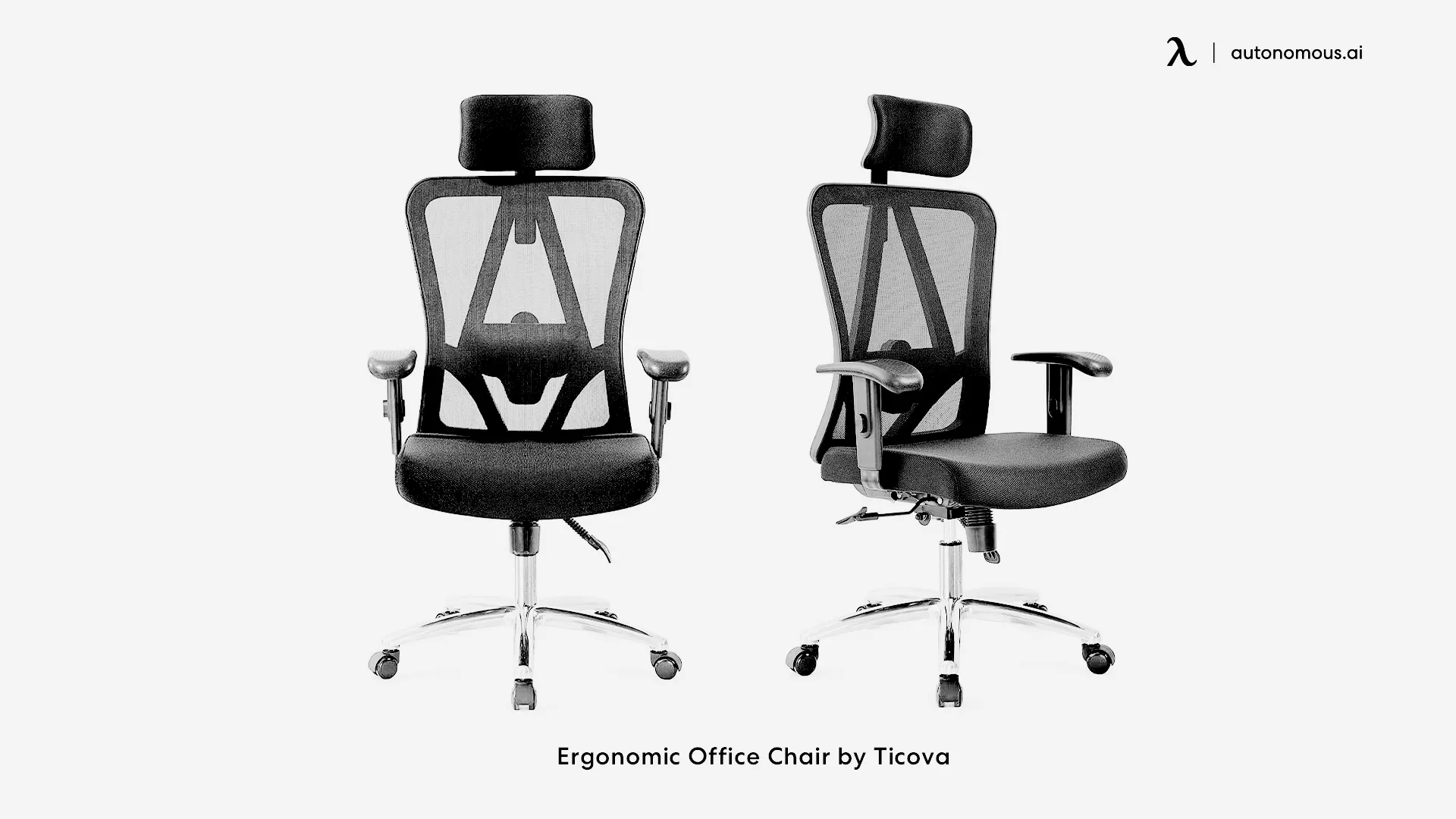 You may change practically every aspect of this chair for a reasonable price, from the headrest height and angle to the depth and height of the lumbar support. A thicker backrest pillow will maintain a comfortable posture for your back and reduce tiredness. A double-curved headrest will also allow you to rest comfortably if necessary.
12. Herman Miller Mirra
The Herman Miller Mirra 2 is a worthy investment if you spend many hours a day at a desk. The chair looks gorgeous and is quite comfortable. Additionally, it offers the best back support we've ever had.
13. Sihoo Ergonomic Chair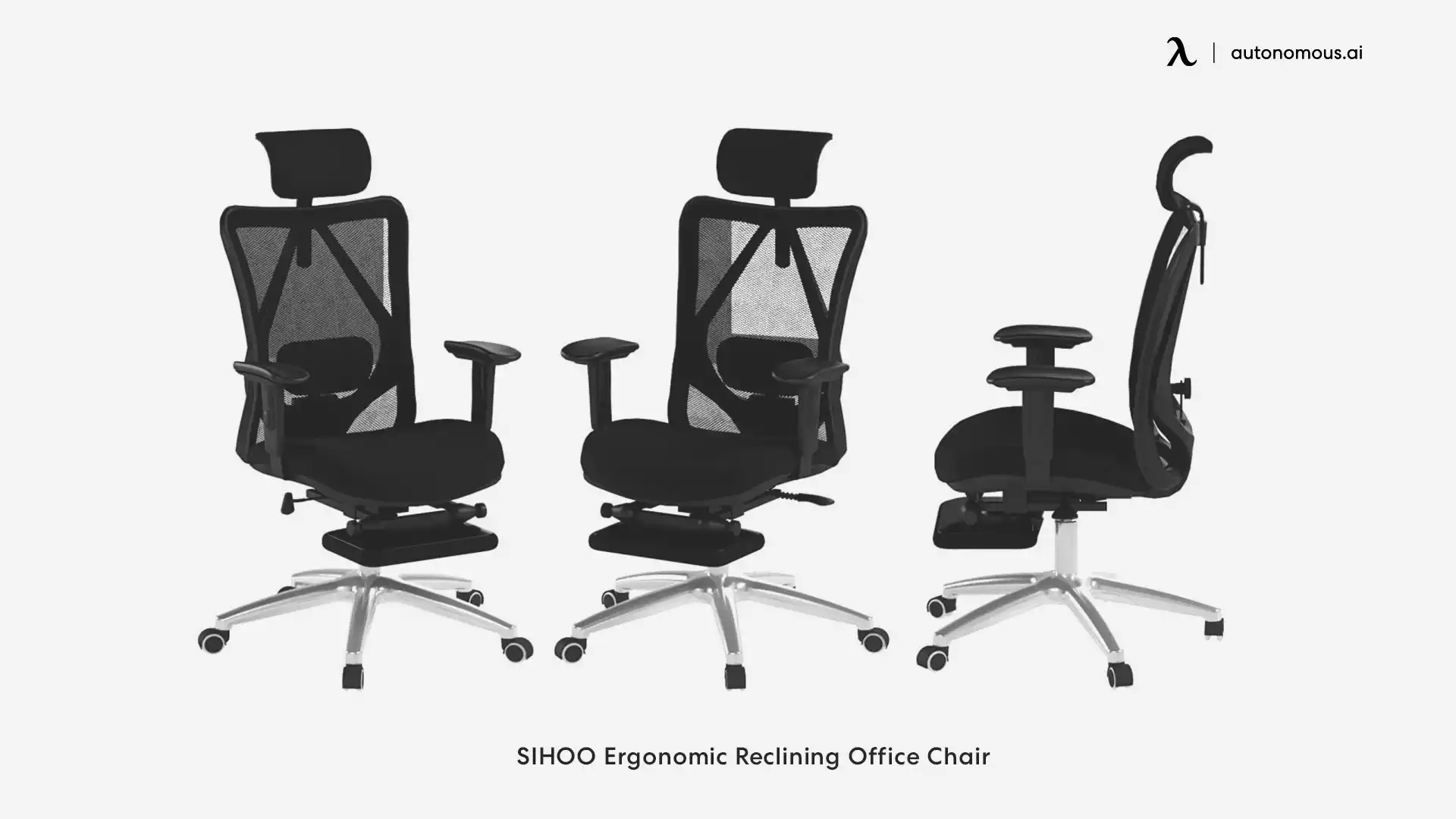 This chic high-back office chair with lumbar support matches many more expensive models in terms of appearance and practicality, and it looks the part for office use. It has a porous mesh back and a considerable amount of lumbar support.
14. Northead Ergonomic Chair
Adjustable height, lumbar support, and seat tilt are features of this popular ergonomic chair by northead. The chair has 3D armrests that move in all directions and provide complete control over the arm placement. The chair has active lumbar support and an adjustable cushion at the back.
15. TOO Ergonomic Chair
Are you upset about office chairs killing the look and finesse of your hardwood floors? This is especially troublesome for homeowners who built their own home offices only to observe their chairs ruining the floor. The TOO ergonomic office chair has a special plastic wheel caster design to protect your wooden floors from dents and scratches. The chair not only keeps the surface safe but is also one of the classiest and comfiest office chairs.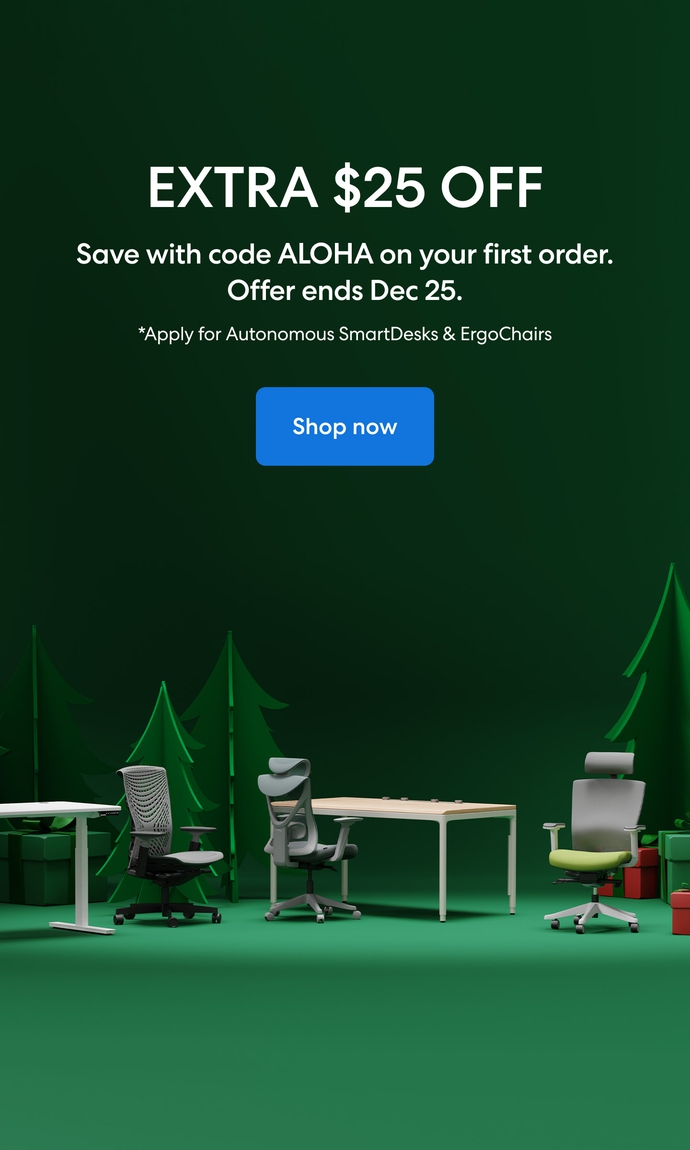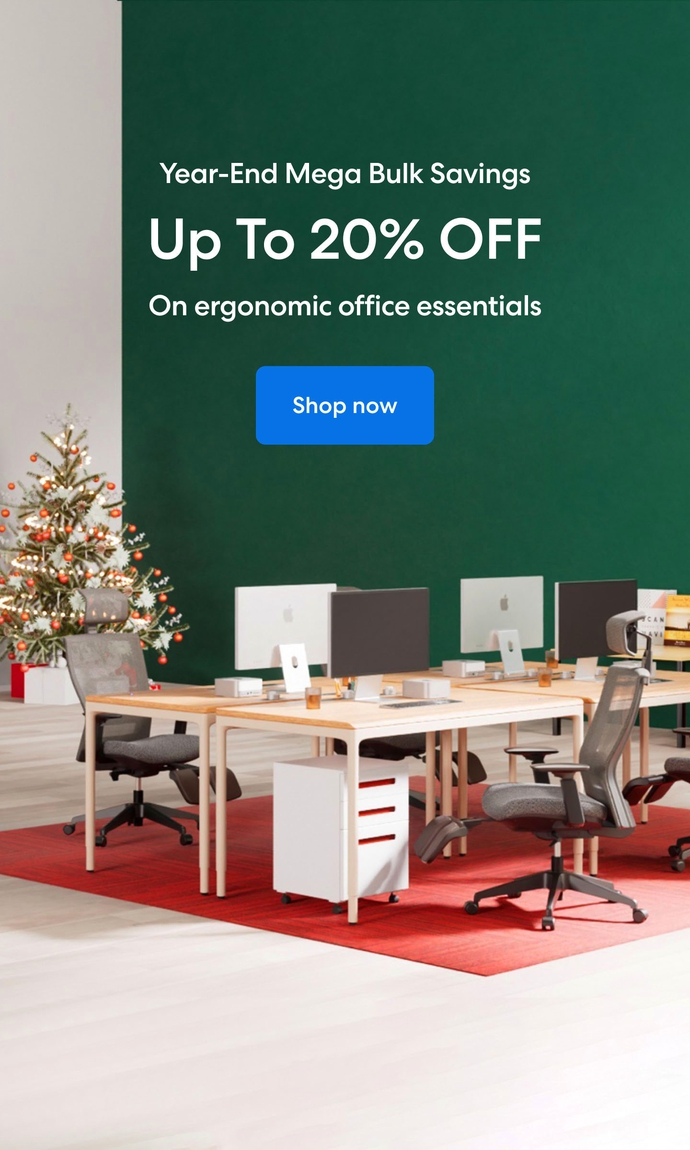 Subcribe newsletter and get $100 OFF.
Receive product updates, special offers, ergo tips, and inspiration form our team.